Show User Social Media
Hide User Social Media
Joined

Sep 8, 2006
Messages

16,916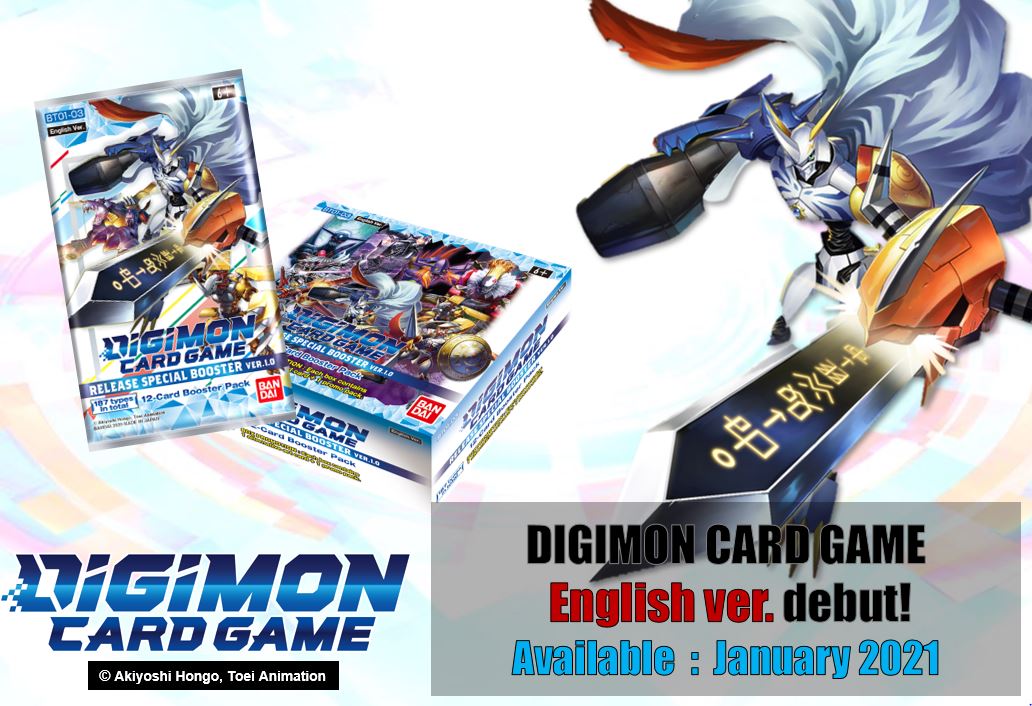 After previews for a bit, we have a bunch of card lists for the upcoming US release of the Digimon Card Game. This makes up all the initial wave of cards coming out.
This includes the first 3 starter decks-
Gaia Red
,
Cocytus Blue
, and
Heaven's Yellow
, along with
Special Booster 1.0
, and
the first wave of promo cards
.
The card list on the Digimon Card Game website updated with all of them. We're including images of all the cards they are listing.
The full embeds are smaller images from the gallery, linking to the full size ones when you click them. The set name links to the gallery.
The starter decks and Special Booster 1.0 are scheduled for release in January 2021. Local card and game shops, if they chose to participate, may have stock in November 2020. You'll have to call or contact a local shop to find out.
As for the cards themselves...
First up, the starter decks, as they are a bit easier to list...
Each of these is $10 and includes a pre-built deck of 54 cards, made from 16 cards.
Each also includes a single Special Booster 1.0 booster pack as a bonus.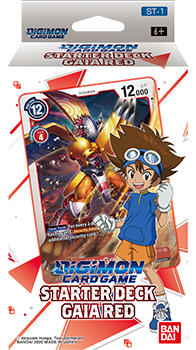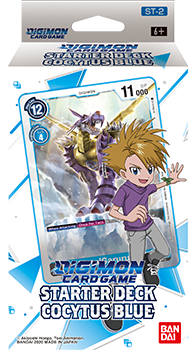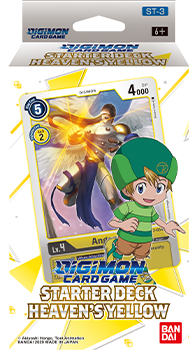 Starter Deck Gaia Red
















Starter Deck Cocytus Blue
















Starter Deck Heaven's Yellow
















Next up, the booster pack!

Special Booster Set 1.0 is the first half of 'catch up' using cards from the first 3 Japanese boosters. All of them retain their original numbering. These are a selection of cards from all 3 Boosters, not complete sets of them. Special Booster Set 1.0, and it's counterpart Special Booster Set 1.5, when both are out, will contain all the cards from the first 3 Japanese booster sets.
Special Booster Set 1.0 contains 187 cards.
Each 12 card booster pack is $4. There are multiple pack designs using art from the first 3 Japanese booster sets.
The rarity distribution is:
Common- 69 cards
Uncommon- 50 cards
Rare- 45 cards
Super Rare- 20 cards
Secret Rare- 3 cards
We've put them in 3 groups based on the original booster they are from...
Booster Set 1- New Evolution












































































































Booster Set 2- Ultimate Power




































































Booster Set 3- Union Impact











Those are the main lineup of cards you can expect to find at random in Special Booster 1.0 booster packs.
Then there are alternate art cards. Each of these cards were included in distribution of Boosters 1 through 3 in Japan, often as extremely rare bonus items.
Alternate art cards have different artwork, but the same number as an existing card. For gameplay purposes they are considered the exact same card.










Alternate Art Tamer Cards- Each box includes, as a box topper, an alternate art version of 1 of 10 Tamer cards. These were all box toppers for Booster Sets 1 and 2 in Japan.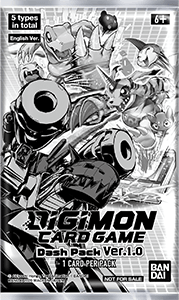 Buying 12 packs of Booster Set 1.0 gets you a dash pack. Each dash pack contains 1 of the alternate art cards shown above. All 5 of these were extra rare cards that were distributed in Booster Sets 1 and 2 in Japan.

















These 17 alternate art cards don't have an announced way to get them that we are aware of at the moment. They may simply be mixed in with the normal cards in the booster packs. All of these were extra rare cards that were distributed in Booster Sets 1,2, and 3 in Japan.
And last up, promo cards!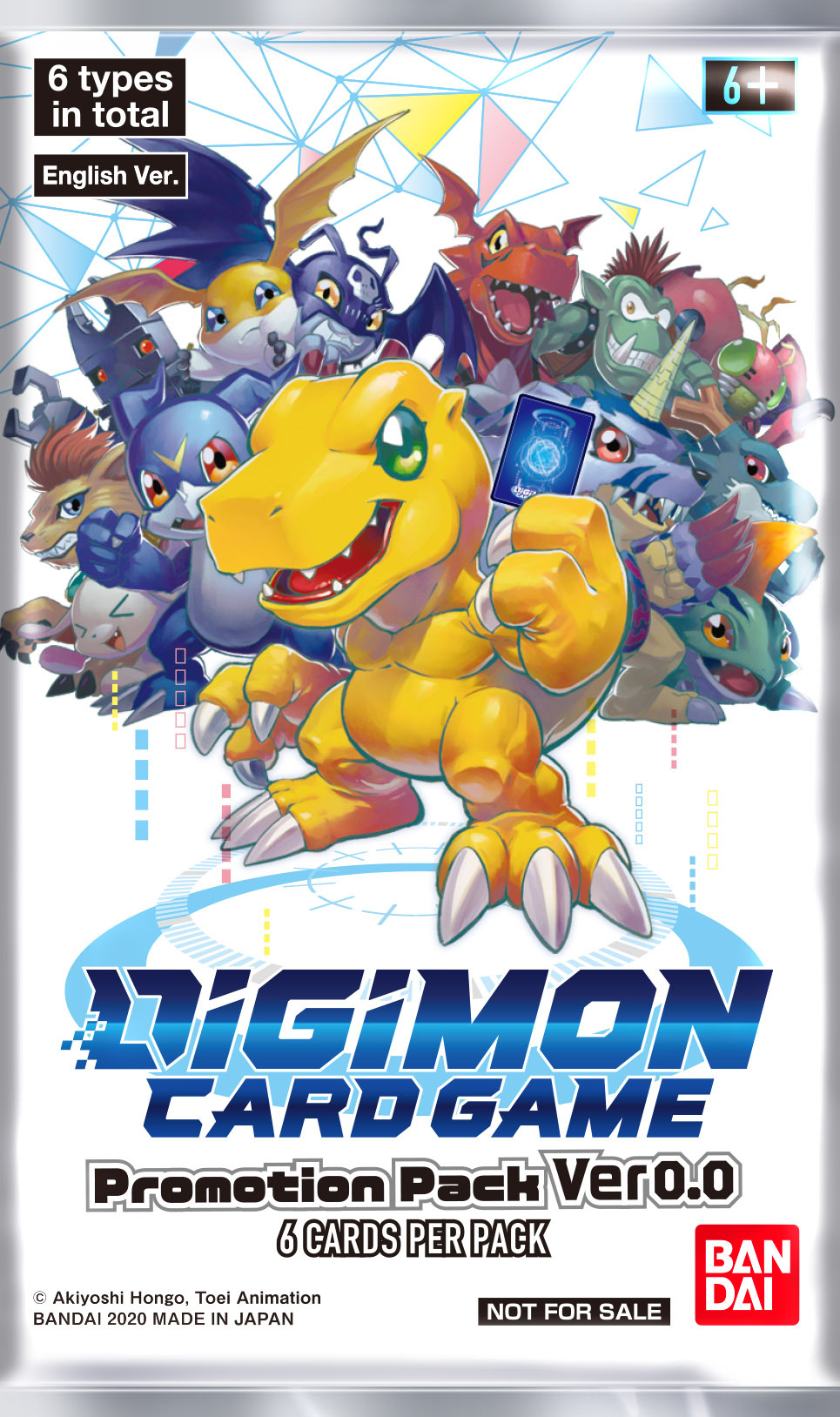 The first 6 promo cards are included in promo pack 0.0. This is being given away as part of various contests and events. These were distributed in an equivalent promo pack in Japan.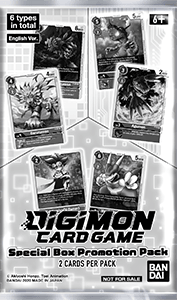 The second set of 6 promo cards are being included with Special Booster Set 1.0 as a special additional box topper. Each box comes with one pack of these, and each pack has 2 cards at random.
All 6 of these cards had their Japanese equivalents given away with issues of V-Jump or Saikyo Jump in sets of 2.
Not much longer of a wait for the card game to start coming out in the US!
I wouldn't be shocked if something above is broken or missing, as it was a lot to keep track of...
Previous card previews for the upcoming US release: