Show User Social Media
Hide User Social Media
Joined

Sep 8, 2006
Messages

16,155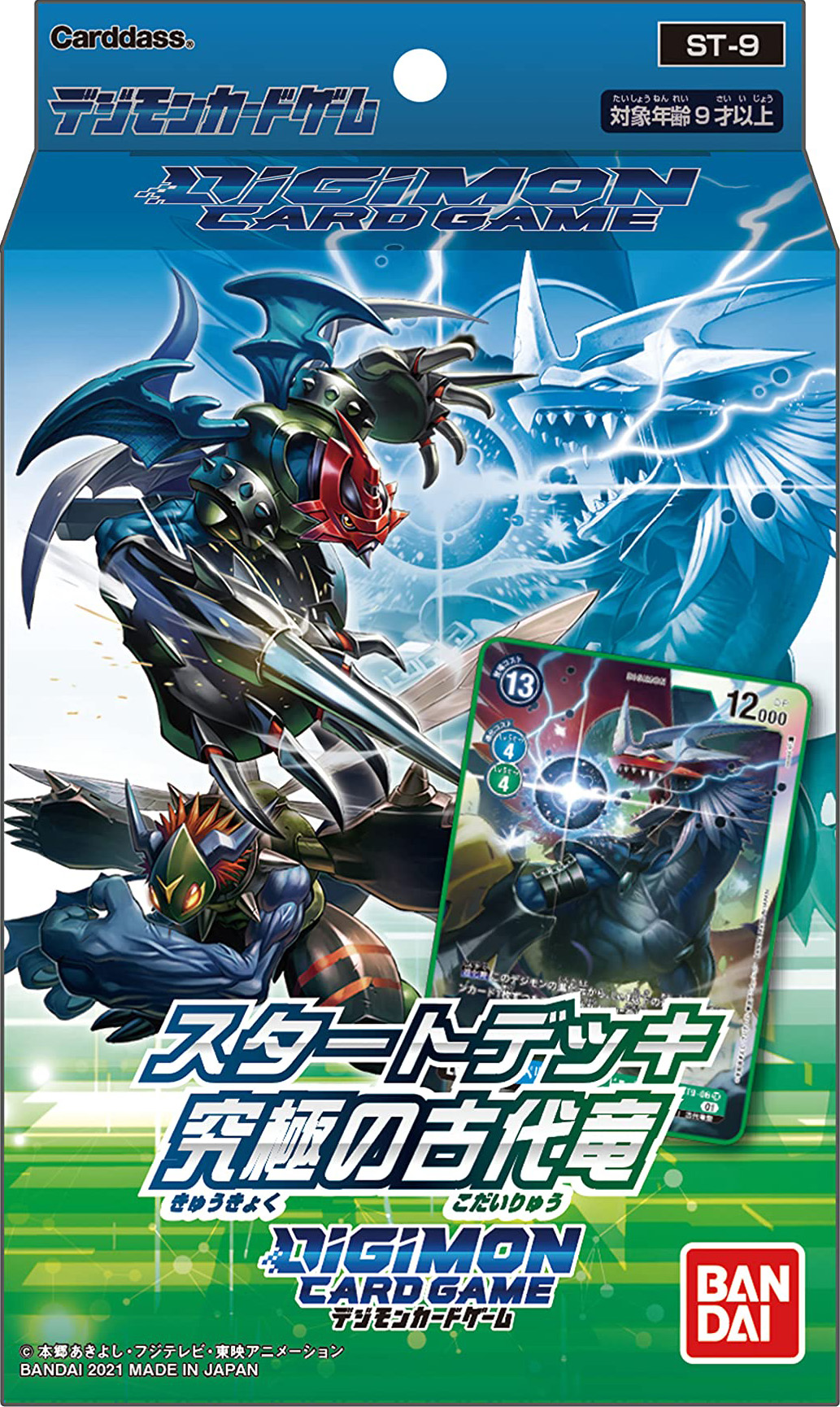 After lots of previews and teases we have the full card list for Starter Decks 9 & 10 for the Digimon Card Game!
The card list on the Digimon Card Game website (Deck 9)
(
Deck 10
) updated all of them. We're including images of every card, and due to the way starter decks are put together, we don't expect any additional parallel cards or variants of these at the time of release.
The full embeds are smaller images from the gallery, linking to the full size ones when you click them. The set name links to the gallery.
Pre-orders at a number of easy to import from places for Starter Decks 9 and 10 are out.
Beneath these are some recent promo cards, to have them all in easy to find places.
Each starter deck includes 54 cards, made from a pool of 16 each. 15 of the cards are new, while 1 is a parallel card of a pre-existing card.
Starter Deck 9- Ultimate Ancient Dragon
















Starter Deck 10- Tactician from Another World
















And as mentioned above, recent
promo cards
. We've seen these all recently, but including them just in case anyone has missed them (with the first batch being relevant to the starter decks themselves.)


First up... promo cards for the Starter Decks themselves. Amazon Japan is selling a special bundle with both sets and some extras. Exclusive parallel cards of Imperialdramon and Mastermon are two of the extras.







The Tamers Evoution Box came out earlier this year, and included parallel cards for special moves of the 8 Digimon from Adventure.





The 8th Tamer Battle Pack along with the equivalent Winners Card.






Promo cards for
the new Bandai TCG Online Lobby ongoing events
.

The first Ghost Game card, Gammamon, included with the most recent issue of Saikyo Jump. The issue had roughly 50 pages of Digimon content, multiple physical items (like the card), and Chapter 1 of Digimon Dreamers.





The Ghost Game promo pack. Given away at events starting in November, it has the first cards for the 6 Ghost Game leads (2 per pack), and uses anime style art. 5 of the 6 are the first card appearances of these characters. (All minus Gammamon.)
A week to go until the new starter decks are out, and a month to go until Booster Set 8 New Hero is out!
And images from previous Digimon Card Game releases:
Previous card previews for Starter Decks 9 & 10: