Show User Social Media
Hide User Social Media
Joined

Sep 8, 2006
Messages

16,626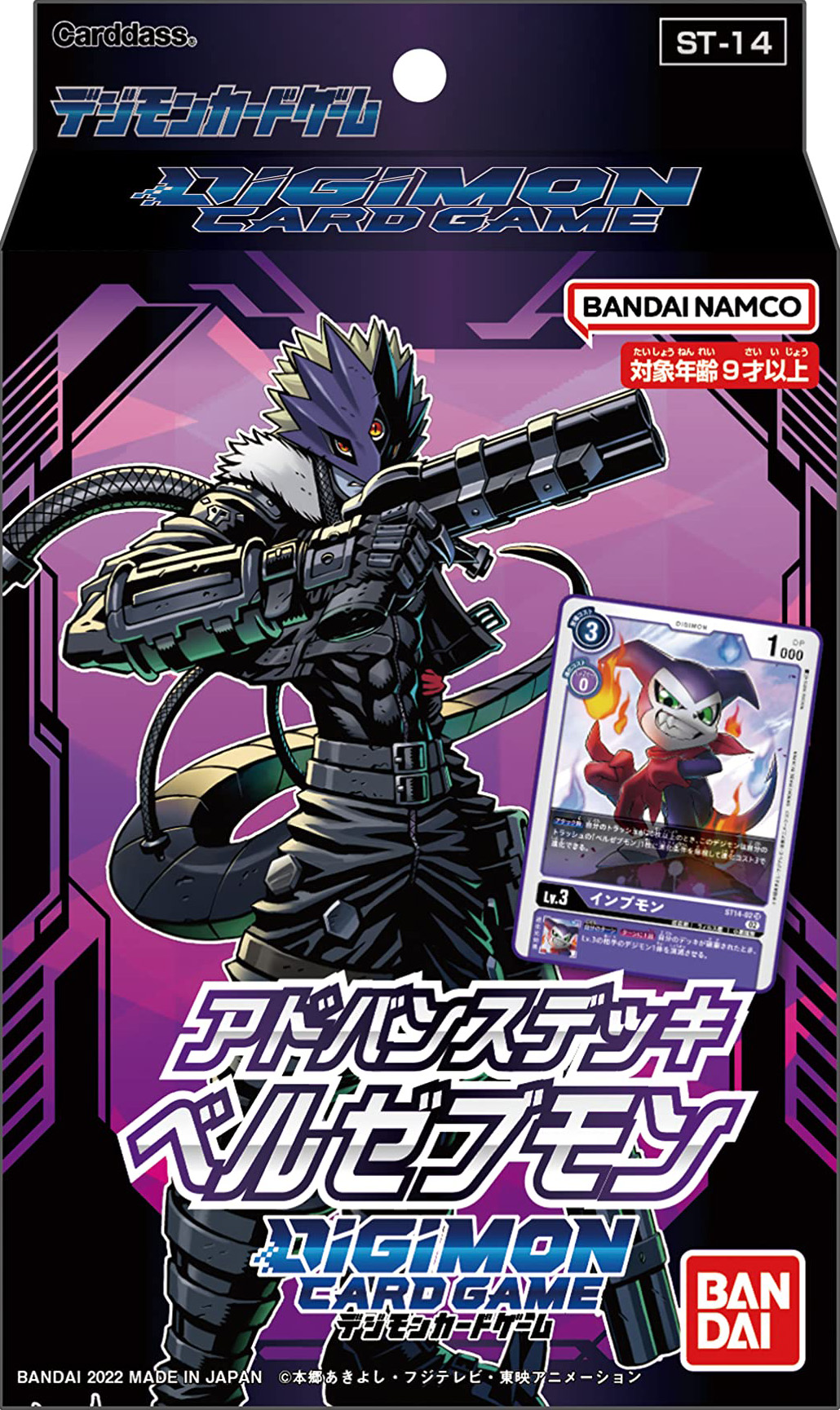 After a delay to the release we have the full card list for Starter Deck 14 for the Digimon Card Game!
The card list on the Digimon Card Game website
updated all of them. We're including images of every card, and due to the way starter decks are put together, we don't expect any additional parallel cards or variants of these at the time of release.
The full embeds are smaller images from the gallery, linking to the full size ones when you click them. The set name links to the gallery.
Pre-orders at a number of easy to import from places for Starter Deck 14 are out.
Beneath these are some recent promo cards, to have them all in easy to find places.
Each starter deck includes 54 cards, made from a pool of 16 each. 12 cards are new, while 4 are reprints (using the same art they previously had.)
Starter Deck 14- Advanced Deck Beelzebumon












After the 12 new cards are the 4 reprints.




The set also includes various items like sleeves, memory guards, a play mat, etc. Included among these are some cards...









9 cards get new parallel cards featuring new artwork. Impmon is included twice for a total of 10 cards.

The Beelzebumon card in the set is, at random, replaced with a chase variant parallel version. It features the same art in only purple, also featuing the crown of gluttony behind him.
And as mentioned above, recent
promo cards
. We've seen these all recently, but including them just in case anyone has missed them (with the first batch being relevant to the starter decks themselves.)





The
15th Tamer Battle Pack
along with the equivalent Winners Card.

A promo card of Ritsu
from Digimon Dreamers is included with the first collected volume of the manga.

A promo card of Siriusmon
was included with a recent issue of Saikyo Jump.
Just a few days until the set is out.
And images from previous Digimon Card Game releases:
Previous card previews for Starter Deck 14: