Show User Social Media
Hide User Social Media
Joined

Sep 8, 2006
Messages

17,396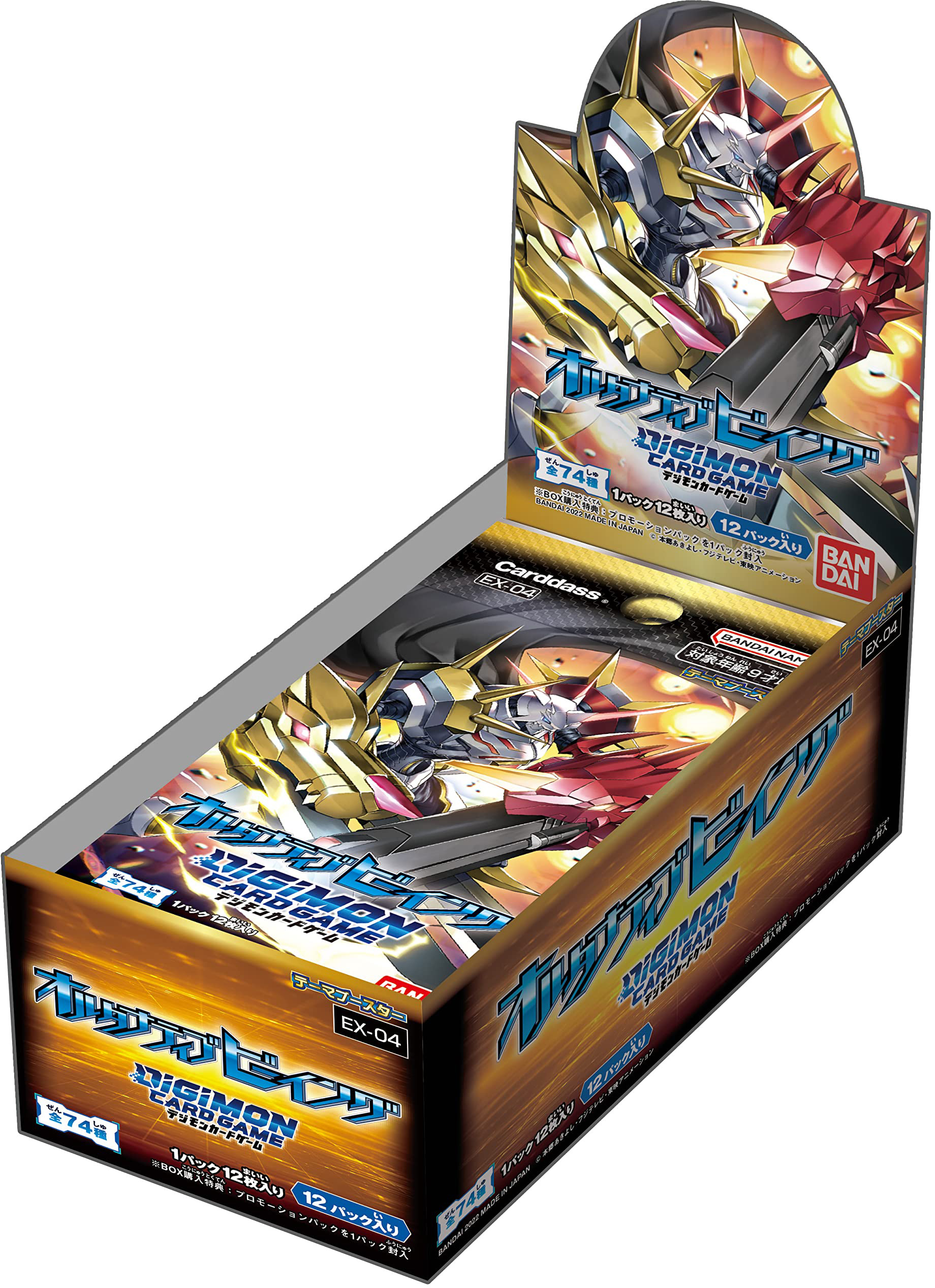 After a bunch of previews we have the full card lineup for Booster Set EX-04 Alternative Being for the Digimon Card Game!
The card list on the Digimon Card Game website has
added all the standard cards
.
Parallel cards will be added on the official site soon, we will wait until these clean images are available. Update- They've been added.
The full embeds are smaller images from the gallery, linking to the full size ones when you click them. The set name links to the gallery.
Pre-orders at a number of easy to import from places for Booster Set EX-04 are already sold out.
Digimon Card Game, Booster Set EX-04 Alternative Being
Booster Set EX-04 is a theme booster, smaller than the standard booster, with a single theme. The theme for EX-04 is alternate versions of Digimon, featuring variations, subspecies, counterparts, and more.
The set is out on December 23rd in Japan.
Booster Set EX-04 has 74 cards & the card distribution is:
24 Common
20 Uncommon
18 Rare
10 Super Rare
2 Secret Rares










































































After the 74, there are some additional cards included with EX-04 Alternative Being. These have matching card numbers to cards in the set, and for gameplay purposes are considered the same card, they are just variants.
First up...


















These 18 parallel cards are included in the standard card distribution for Booster Set EX-04 to the best of our knowledge, they are just quite rare. These are all identical to the normal 18 cards for gameplay purposes, they just have different art.






These 6 parallel cards are random box toppers. 4 feature Tamer cards from the set without borders and slightly different backgrounds, 2 feature option cards with more premium printing.

This is a 7th box topper. It's a parallel card of Omegamon Zwart Defeat from BT5, featuring his existing parallel art, and a silver foil background.. It's in the distrbution of cards in the box topper pack, but is extra rare.
Just a bit under a week until the new Booster Set is out!
We have early detailed for
Booster Set RB-01 Rising Wind
.
We have early details for
Booster Set 13 VS Royal Knights.
We have clean card images from
Starter Deck 14, Battle Pack 15, plus Siriusmon & Ritsu Promo Cards
.
And images from previous Digimon Card Game releases:
Previous Card previews for Booster Set EX-04:
Last edited: