Show User Social Media
Hide User Social Media
Joined

Sep 8, 2006
Messages

17,404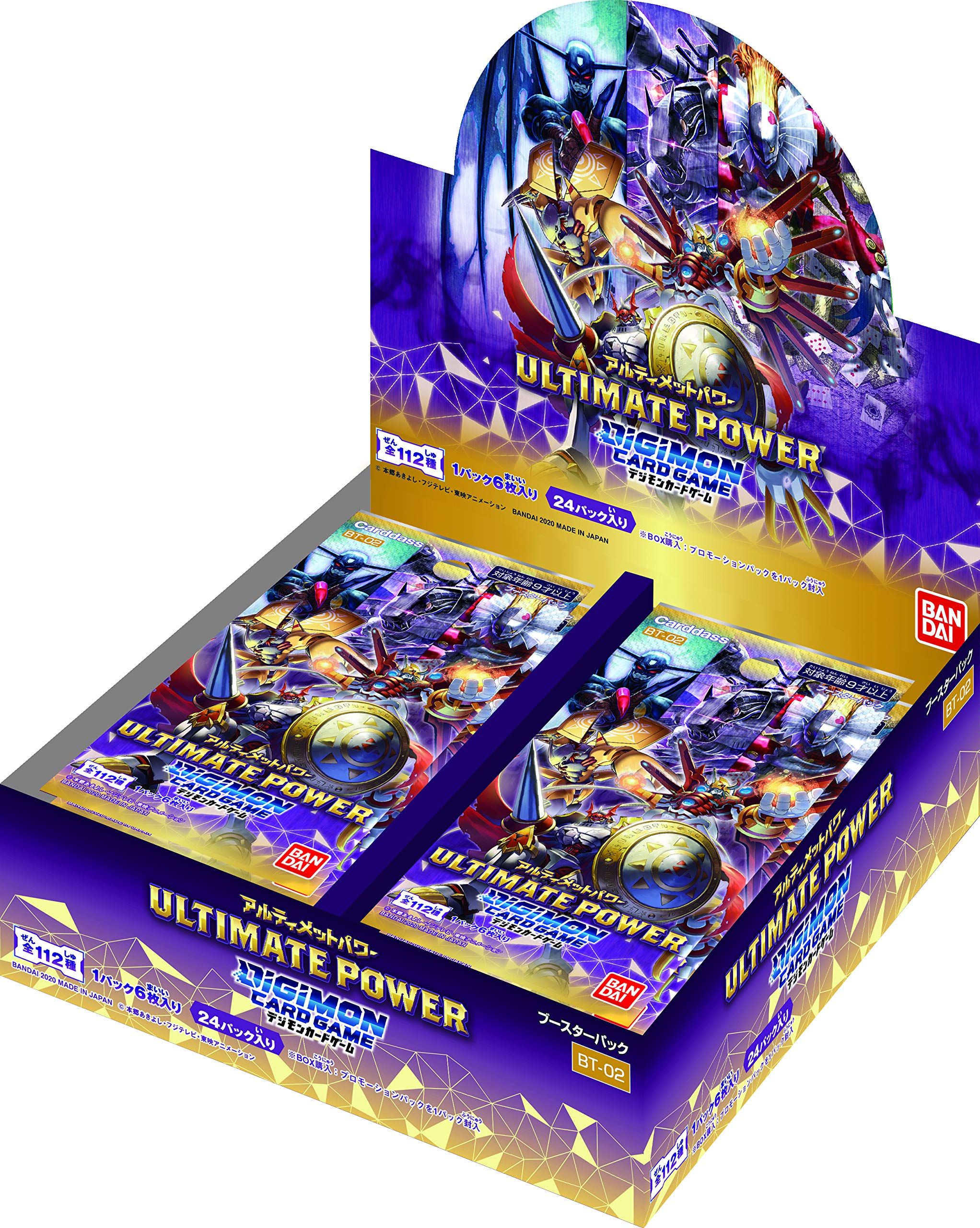 After a bunch of previews we have the full card lineup for Booster Set 2- Ultimate Power for the Digimon Card Game!
The card list on the Digimon Card Game website
updated with all of them. We're including images of every card, including some specialty variants that aren't being included on the official website. More parallel cards showing up wouldn't be a big surprise, so more cards may be added later.
The full embeds are smaller images from the gallery, linking to the full size ones when you click them. The set name links to the gallery.
Pre-orders at a number of easy to import from places for Booster Set 2 are already sold out.
Digimon Card Game, Booster Set 2 (BT2), Ultimate Power
The set is out on July 22nd in Japan.
Booster Set 2 has 112 cards & the card distribution is:
44 Common
30 Uncommons
26 Rare
10 Super Rare
2 Secret Rares















































































































After the 112, there are some additional cards. These have matching card numbers to cards in the set, and for gameplay purposes are considered the same card, they are just variants.





The parallel tamer cards feature the 5 Adventure: kids who have cards in Booster Set 2, but also featuring their crests, along with an open border design.
The parallel tamer cards come 1 per booster box.










There are also parallel cards for 10 of the Ultimate level Digimon. These feature unique artwork by well known Digimon designer As'Maria. The distribution of these is random to the best of our knowledge


Last up, parallel cards for the 2 secret rares. These feature unique and striking artwork.
Less than a week to go until Booster Set 2 is out!
Update- The set is now out, and the last 2 parallel cards that we know of, for the secret rares, have been added. Naochika Morishita, the artist of the 2 cards, put clean versions
on his Twitter.
Previous card previews for Booster Set 2:
Last edited: