Show User Social Media
Hide User Social Media
Joined

Sep 8, 2006
Messages

17,396
Digimon Card Battle Celebrity Invasion continues with episode 3.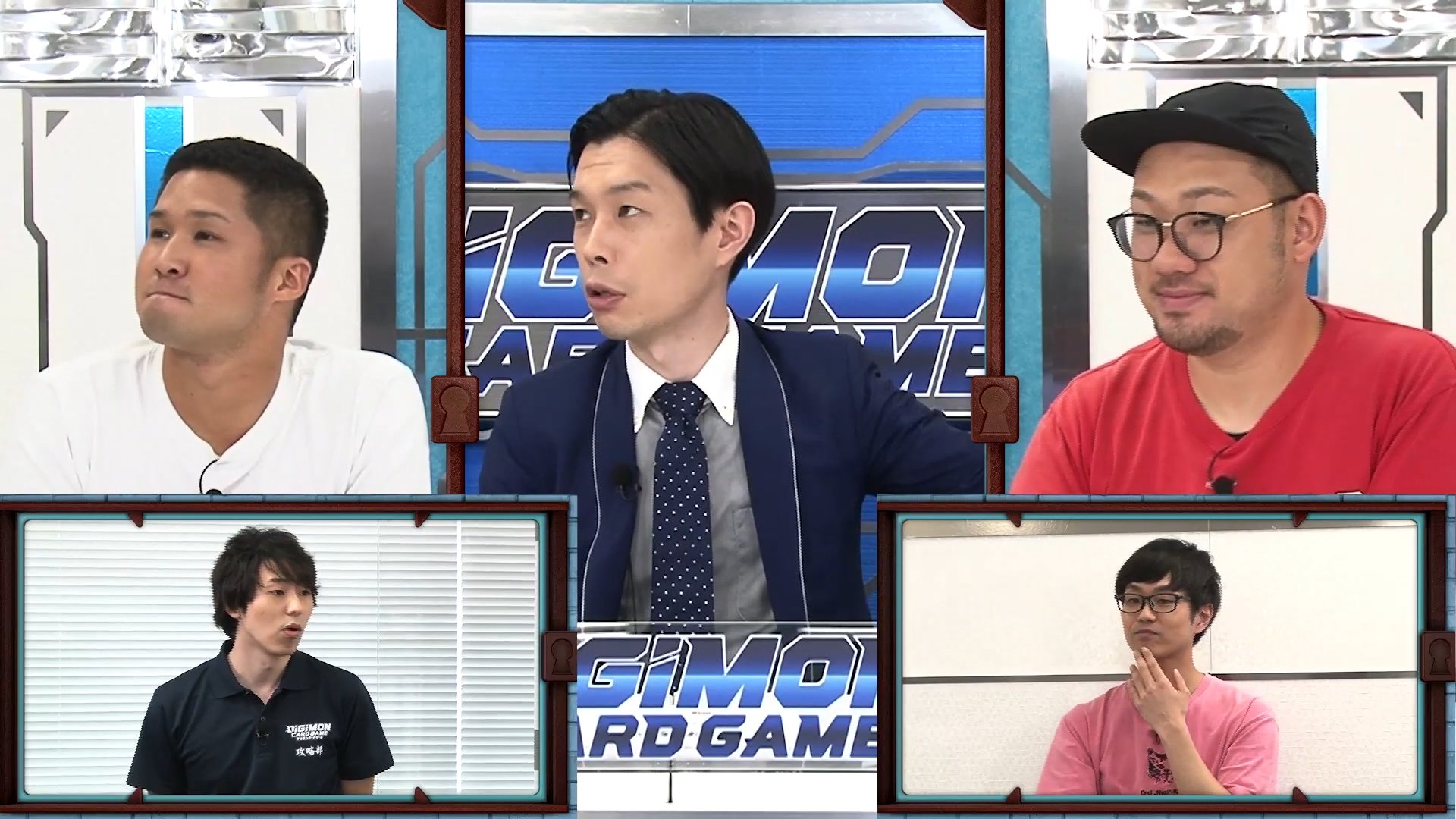 This episode begins with various bits of card talk (and they do a decent bit after the match also.)
They actually introduced the guest a bit early this time, as he was talking with them about the card game stuff. His name is Takahashi Kakeru. A quick search didn't clarify who he was (a card player did pop up with the name, but from a photo it doesn't appear to be the same person.)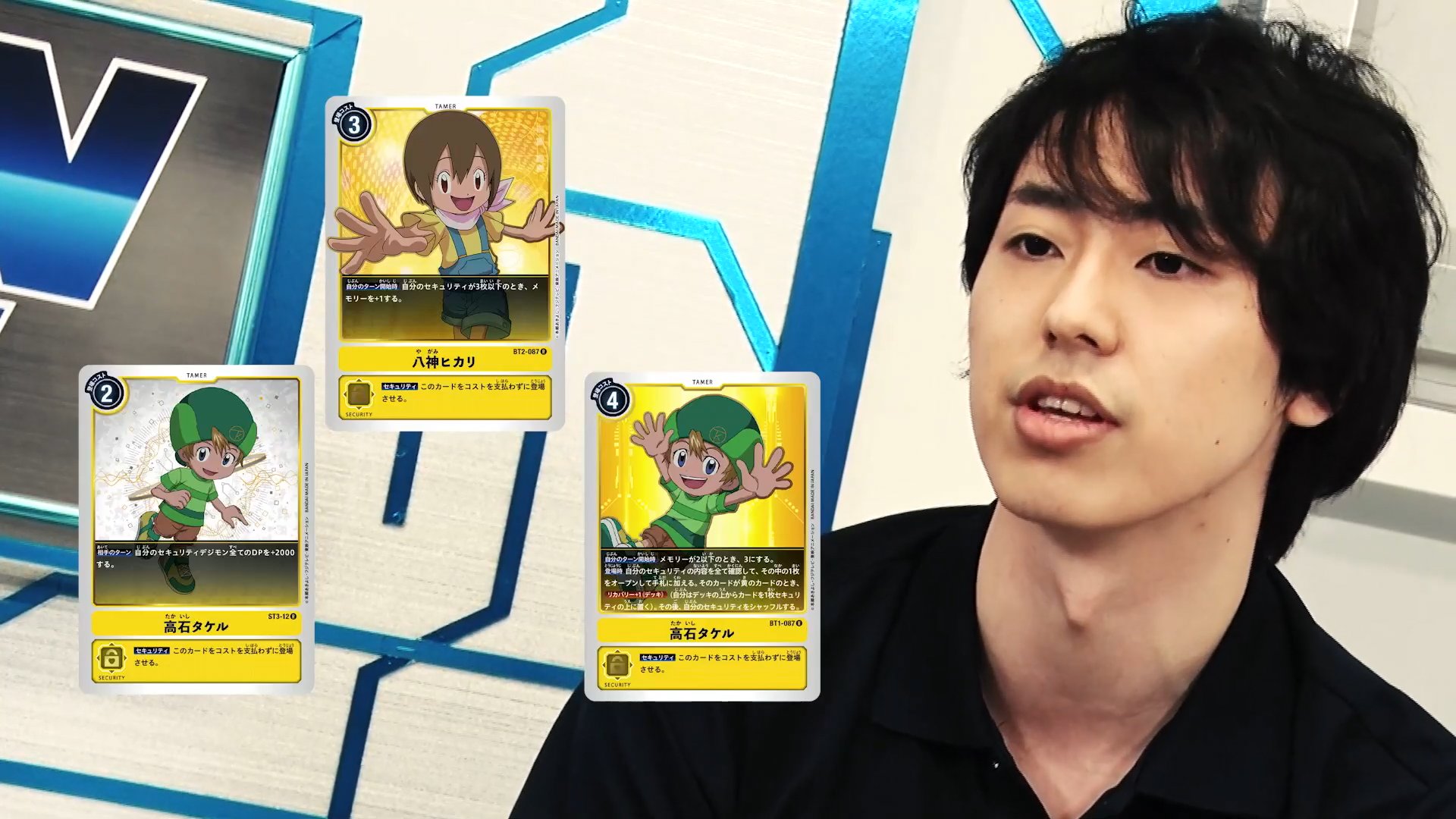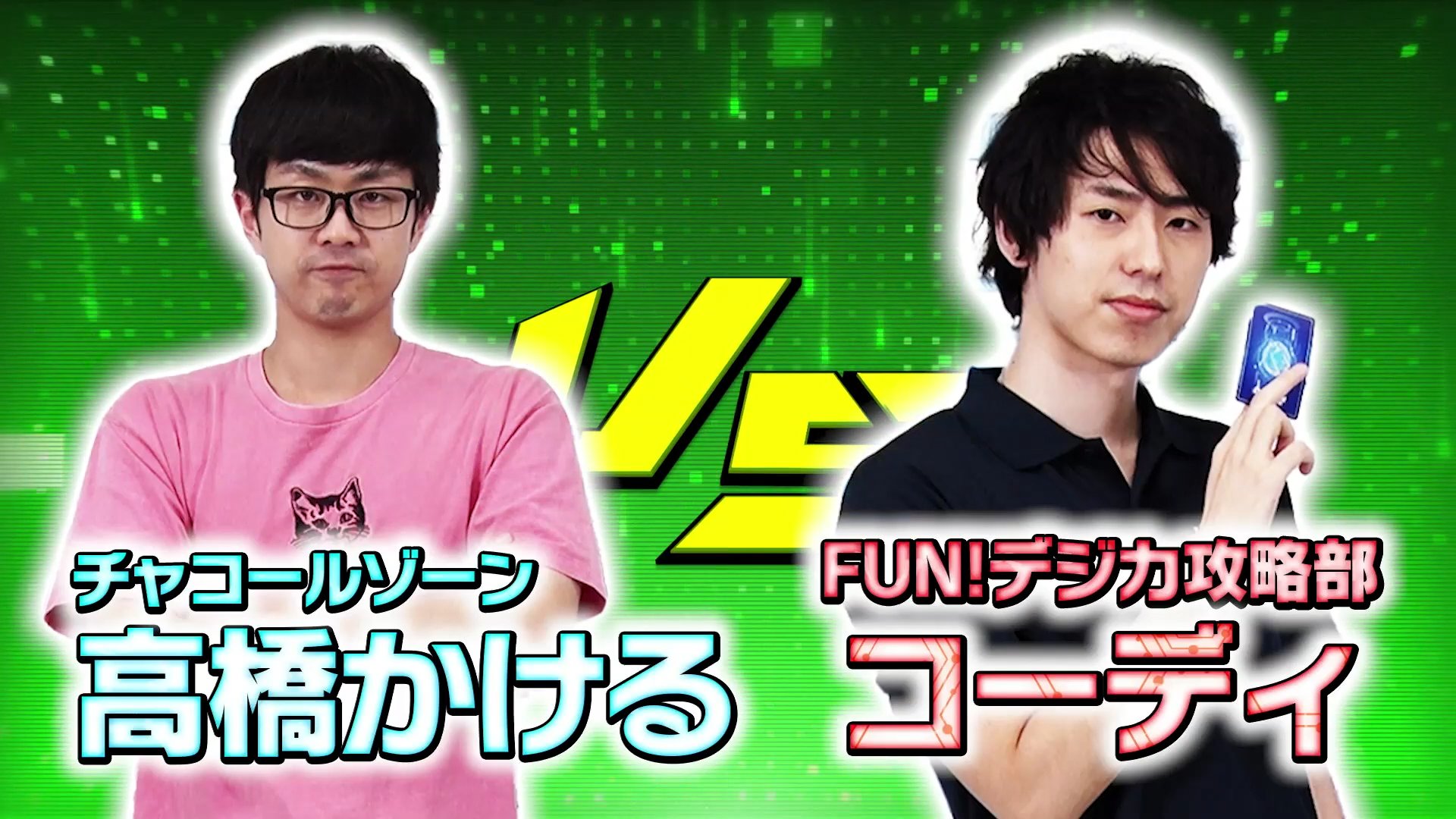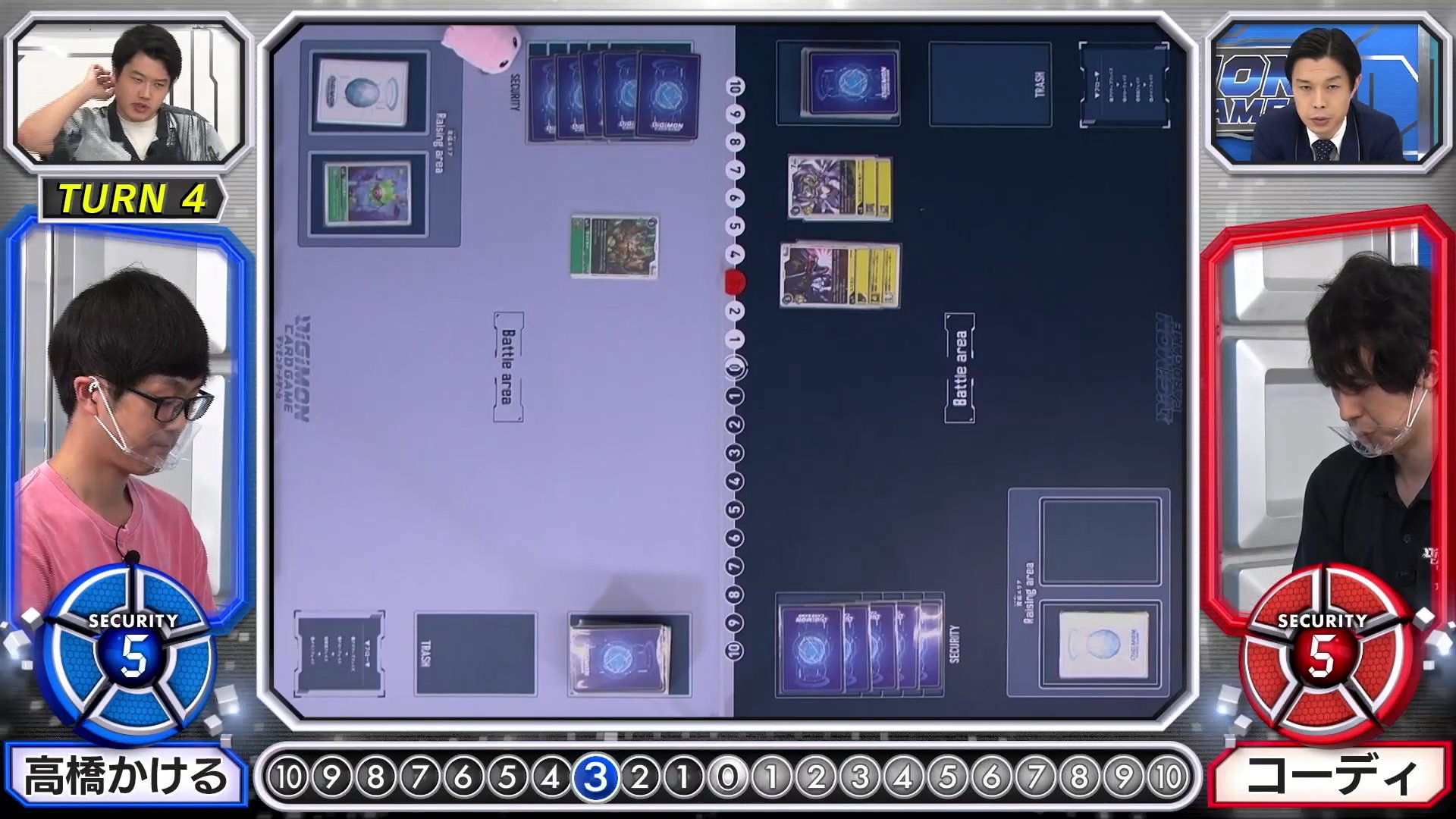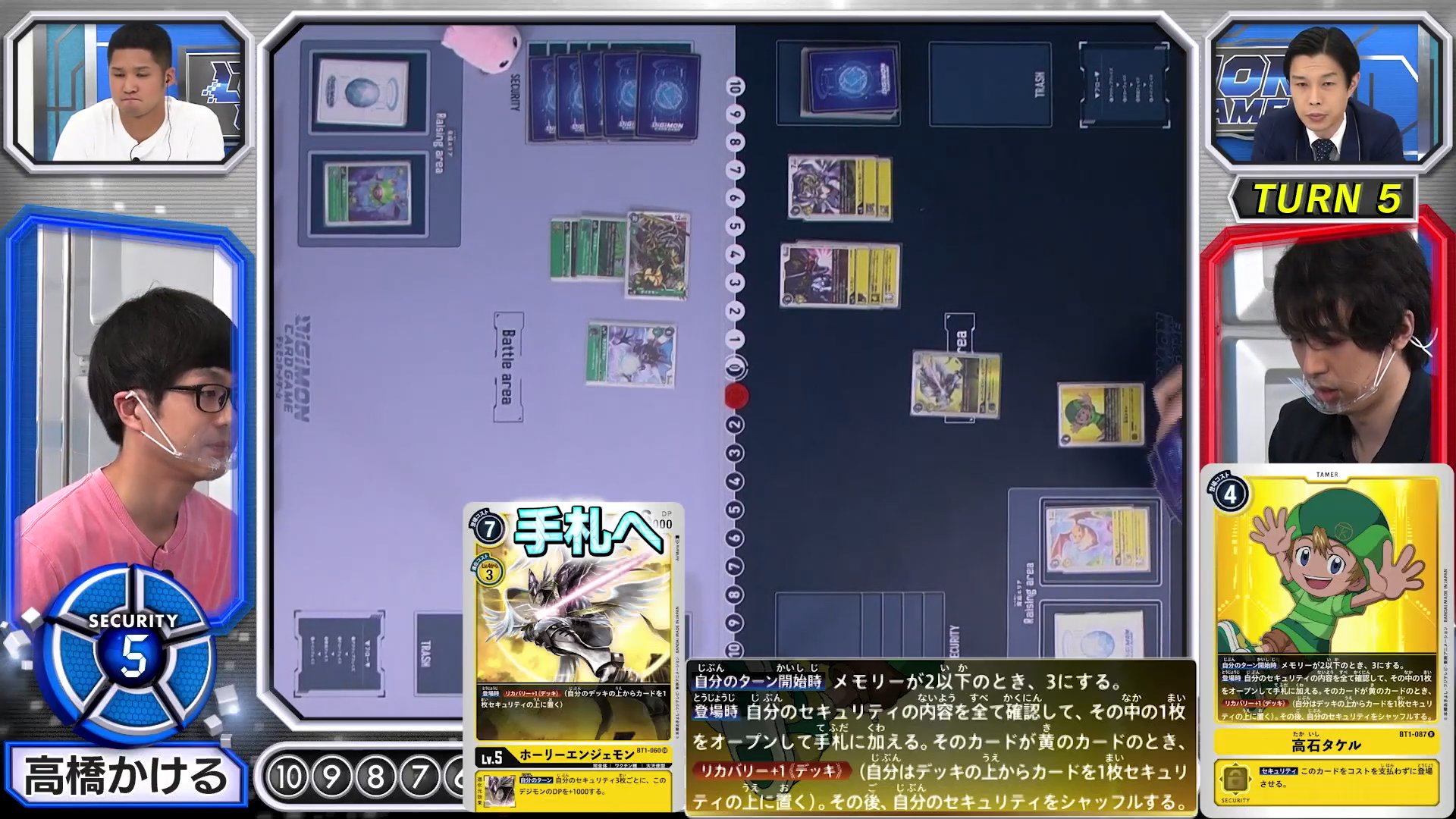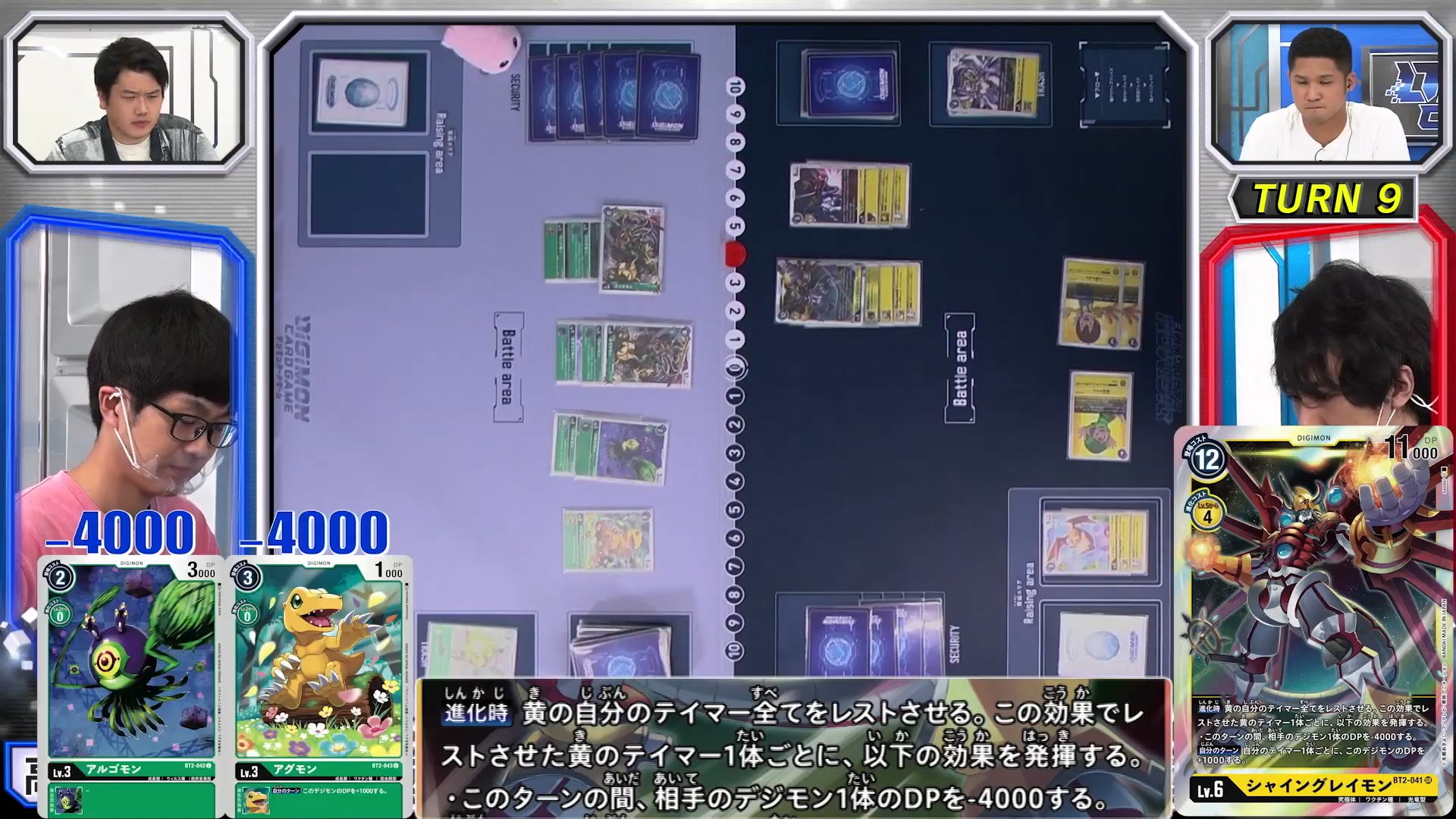 Takahashi Kakeru and Cody from Fun Digica show off some of their cards before having a match.
And after the match we get a preview of a new card...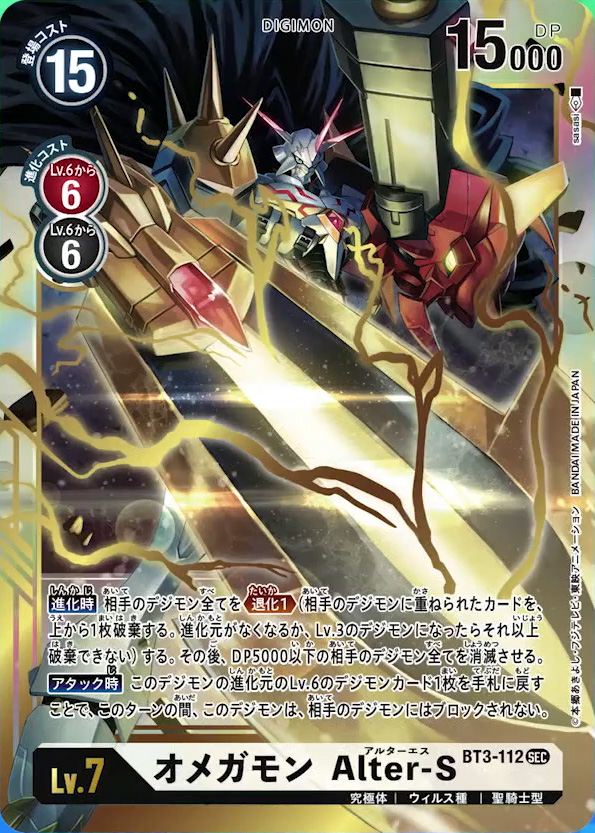 We get a full look at Omegamon Alter-S from Booster Set 3. As always, fantastic art. We got a preview of this art from a promo poster, and it really is a striking looking card (and likely one that'll be resold highly.)
Booster Set 3 Union Impact
comes out in October.
We've also recently gotten details for Booster Set 4 Great Legend
, coming in December.
Pre-orders for the Green, Purple, and Black starter decks have opened
. They are out in November.
Digimon Card Game Booster Set 2 Ultimate Power is out!
Booster Set 2 Ultimate Power Card Images
And images from previous Digimon Card Game releases:
Starter Decks 1, 2, and 3, and first 10 promo cards
Booster Set 1 New Evolution
V-Tamer Promo Cards
Purple/Black Promo Set
Tamer Battle Pack 1 and Tamer Battle Winner's Card
Previous card previews for Booster Set 3:
BelialVamdemon & Dinobeemon from Fun Digica Angemon & Valkyrimon from Fun Digica MetalMamemon, MetalGreymon (Virus), and RagnaLordmon from Fun Digica V-mon and XV-mon Hawkmon & Aquilamon SaintGalgomon Cherubimon (Virtue) Wormmon, Stingmon, & Duftmon, plus more Fun Digica 46 Archnemon & Mummymon Commandramon & Psychmon Option Cards Bifrost & Cracker!!, Plus Saikyo Jump with Airdramon Option Cards God Bless & Jurou Daikatien Option Card It's a Rematch! Bastemon & Goddramon, Plus Mimi, Imperialdramon, Imperialdramon (Black), Paildramon, & BanchoStingmon Chibimon & Upamon Minomon & Kakkinmon Patamon & Penmon Necrophobia & Lilithmon Giromon & Tankmon Option Card Plasma Stake Option Card Desperado Blaster Preview & Adult Digimon Box Topper Parallels Option Card Dark Despair & Mastemon Antyramon ClavisAngemon Super Rare Parallel Previews from Fun Digica Previews from V-Jump December 2020 Terriermon & Galgomon Sukamon & Chumon Tsukaimon & Saberdramon
Index of Fun Digica & Card Battle episodes: