Show User Social Media
Hide User Social Media
Joined

Sep 8, 2006
Messages

16,666
Digimon Card Battle is back with episode 26.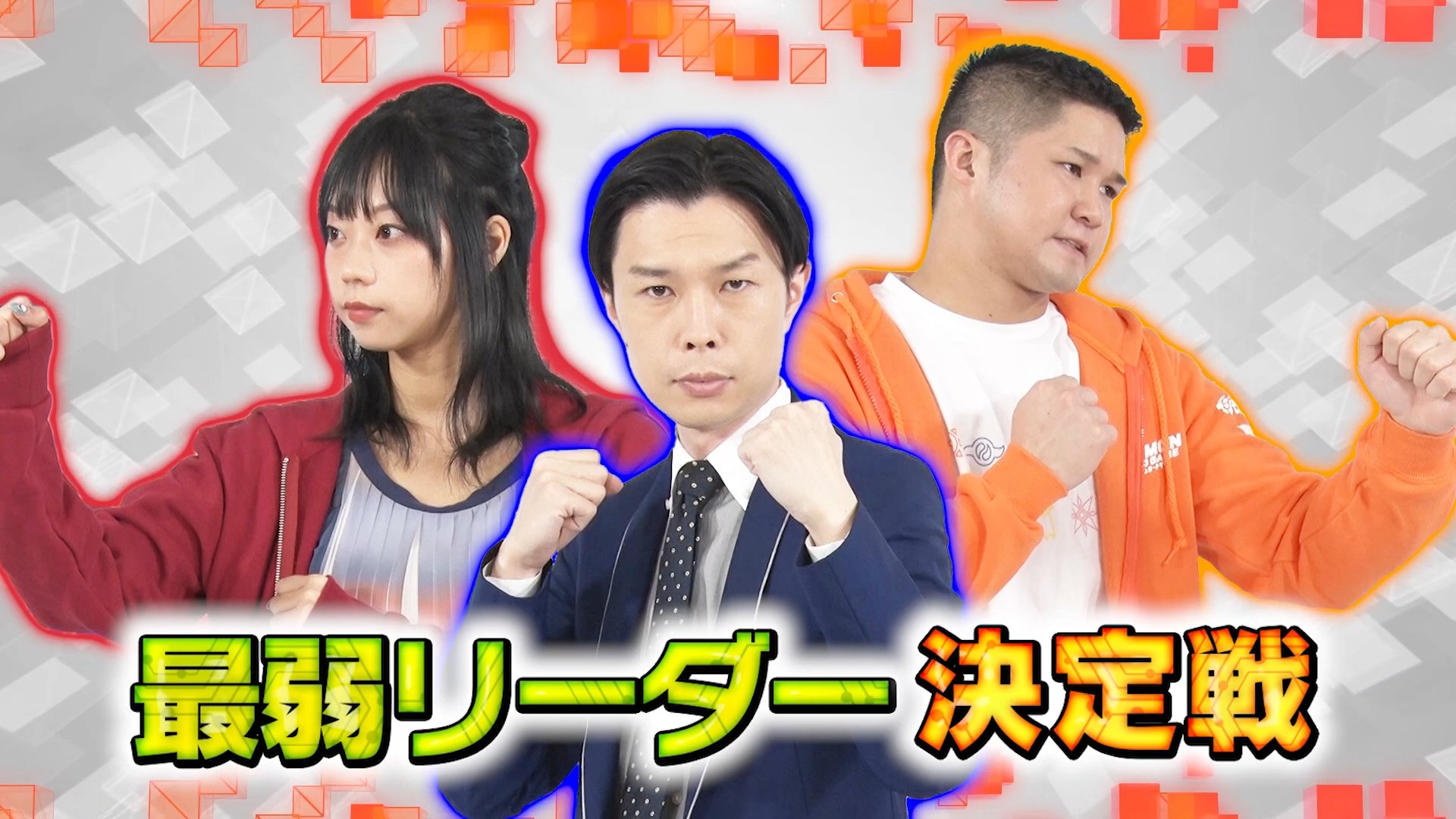 This week Digimon Card Battle continues the team matches (it appeared to be a round robin tournament at first, now it appears more akin to ongoing team matches?) Nearly everyone who appears on Digimon Card Battle with any regularity is taking part.
They continue to have the team leaders will battle eachother, as they've all played questionably, and the goal seems to be to find the weakest leader.
This time we get two of them...
Before the match they go over some of their cards and other details.
First up we get to see Iwai vs. Aoyama.
In the second match we get Iwai vs. Araki.
And after the match we get previews of new cards during the post match housekeeping (going over products, etc.)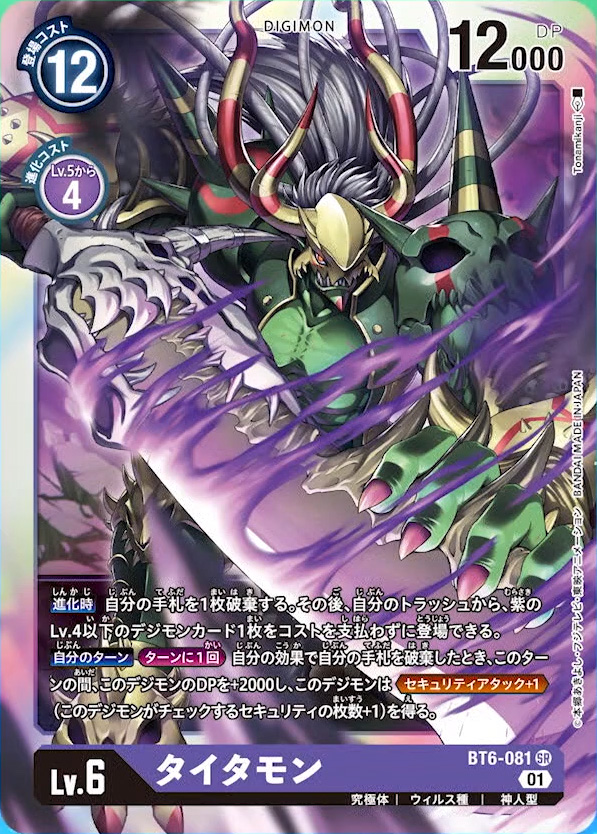 From Booster Set 6 we get Titamon! The main focus on teh art is him using his Zanjintou, which is bleeding off energy.
Previous Card previews for Booster Set 6:
Sistermon Blanc & Sistermon Noir
Although it isn't just that one this week... As they are showing the preview of the next episode, we see a few other cards...
​
Next week has a heavy focus on the new starter decks, so we got images of some of the cards in the preview of the episode.
We've seen a number of these before in differing quality levels, nabbed all 5 cards out of the video (and straightened out the ones shown at an angle.)
Previous Card previews for Starter Decks 7 & 8:
As mentioned above, next week we get a match with Starter Deck 7 and 8!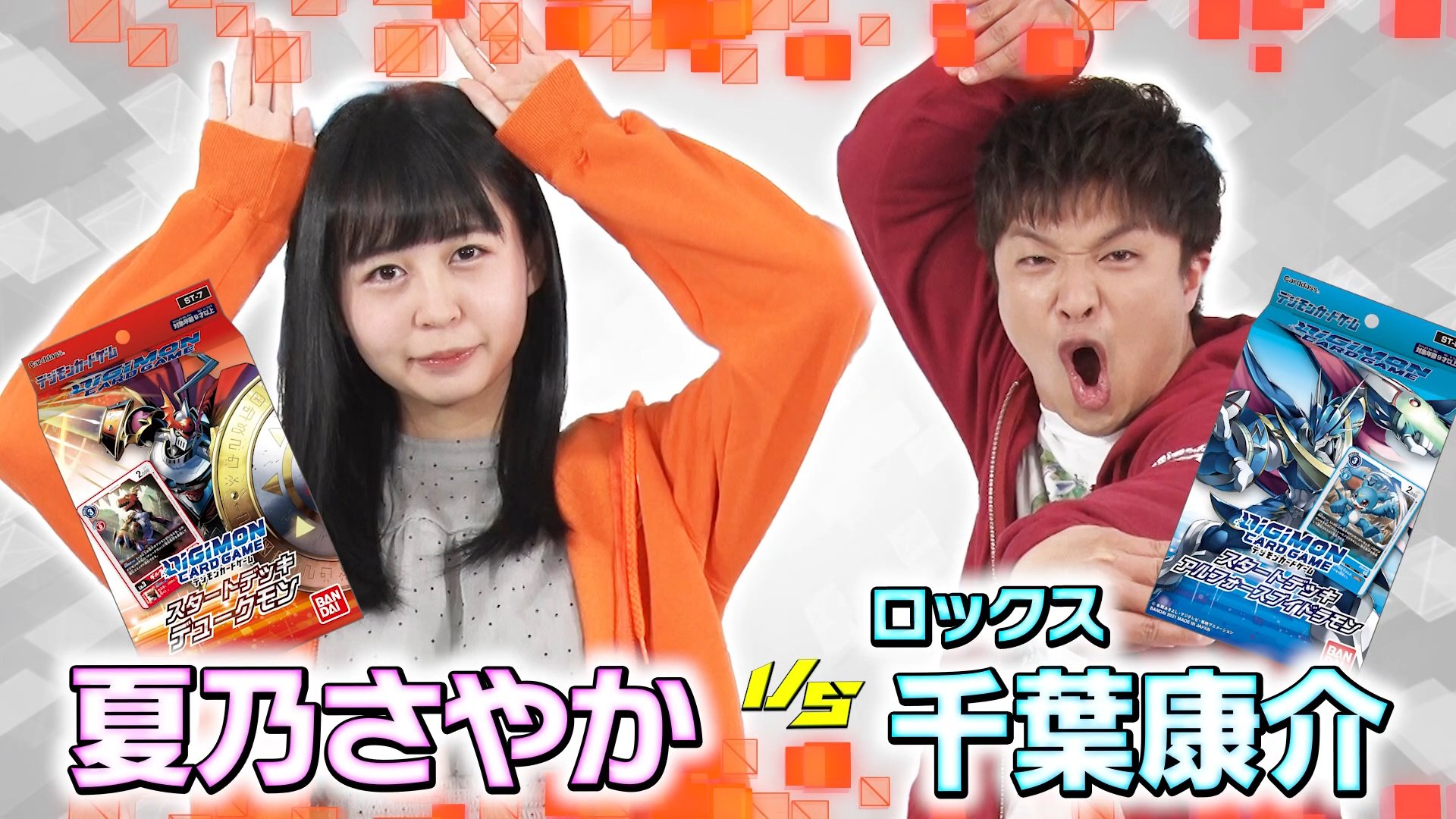 We have clean card images for Booster Set 5 Battle of Omega, plus Tamer Battle Pack 4, 4th Scene Vote, & Vital Bracelet Pack-In Cards.
We also just got our first details & images for
Booster Set 6 Double Diamond & the Dukemon & ULForceV-dramon starter decks and pre-orders are u
p!
Plus we have the first details
for the 1 year anniversary of the card game, including a number of fun things!
And images from previous Digimon Card Game releases:
Starter Decks 1, 2, and 3, and first 10 promo cards
Booster Set 1 New Evolution
Booster Set 2 Ultimate Power
V-Tamer Promo Cards
Purple/Black Promo Set
Tamer Battle Pack 1 and Tamer Battle Winner's Card
Booster Set 3 Union Impact
Starter Decks 4, 5, & 6, plus Tamer Battle Pack 2 & winner's Card 2, & 1st 2 scene vote cards
Booster Set 4 Great Legend, Tamer Battle Pack 3, 3rd Scene Vote, Dark Digimon Promo Pack, & Apparel Cards
Index of Fun Digica & Card Battle episodes: