Show User Social Media
Hide User Social Media
Joined

Sep 8, 2006
Messages

16,925
Digimon Card Battle is back with episode 22.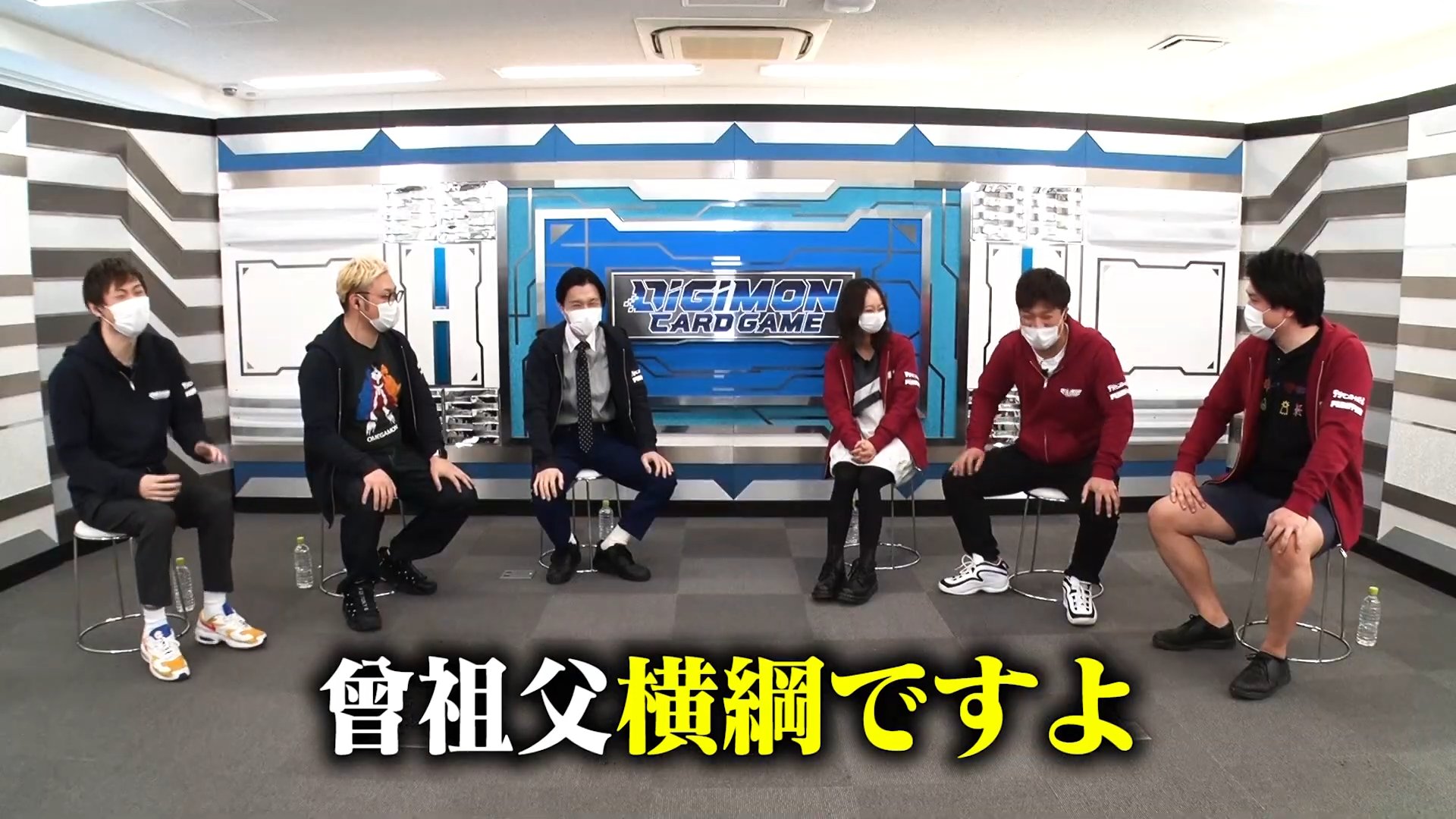 This week Digimon Card Battle continues the 3 team round robin. Nearly everyone who appears on Digimon Card Battle with any regularity is taking part.
This time we get two match between the blue and red team.
But first...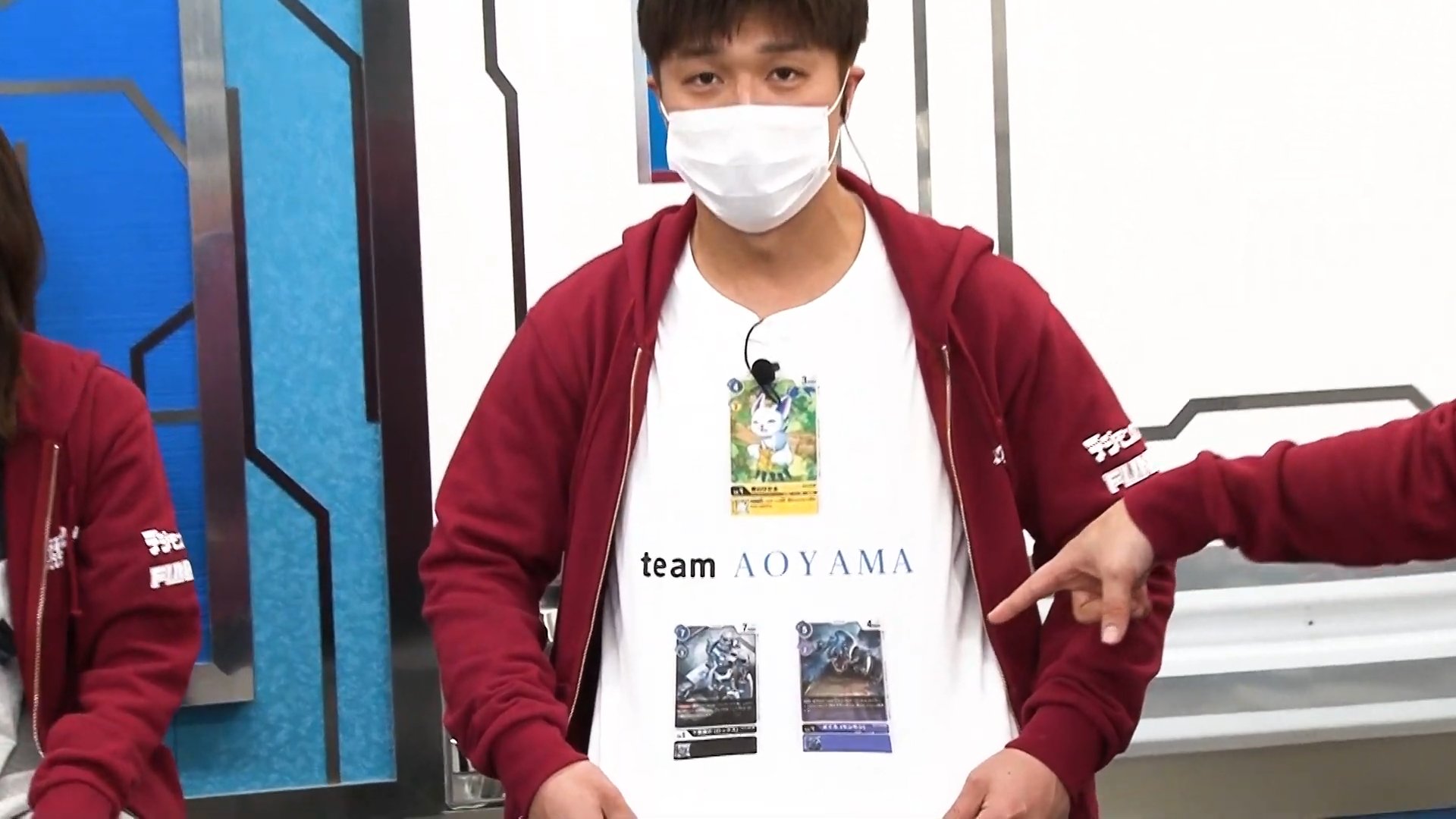 That's certainly a shirt!
Before the match they go over some of their cards and other details.
First we we get to see Yamadeya vs Chiba
Then we get to see Cody (From Fun Digica) vs. Aoyama.
And we get something special this time after the matches!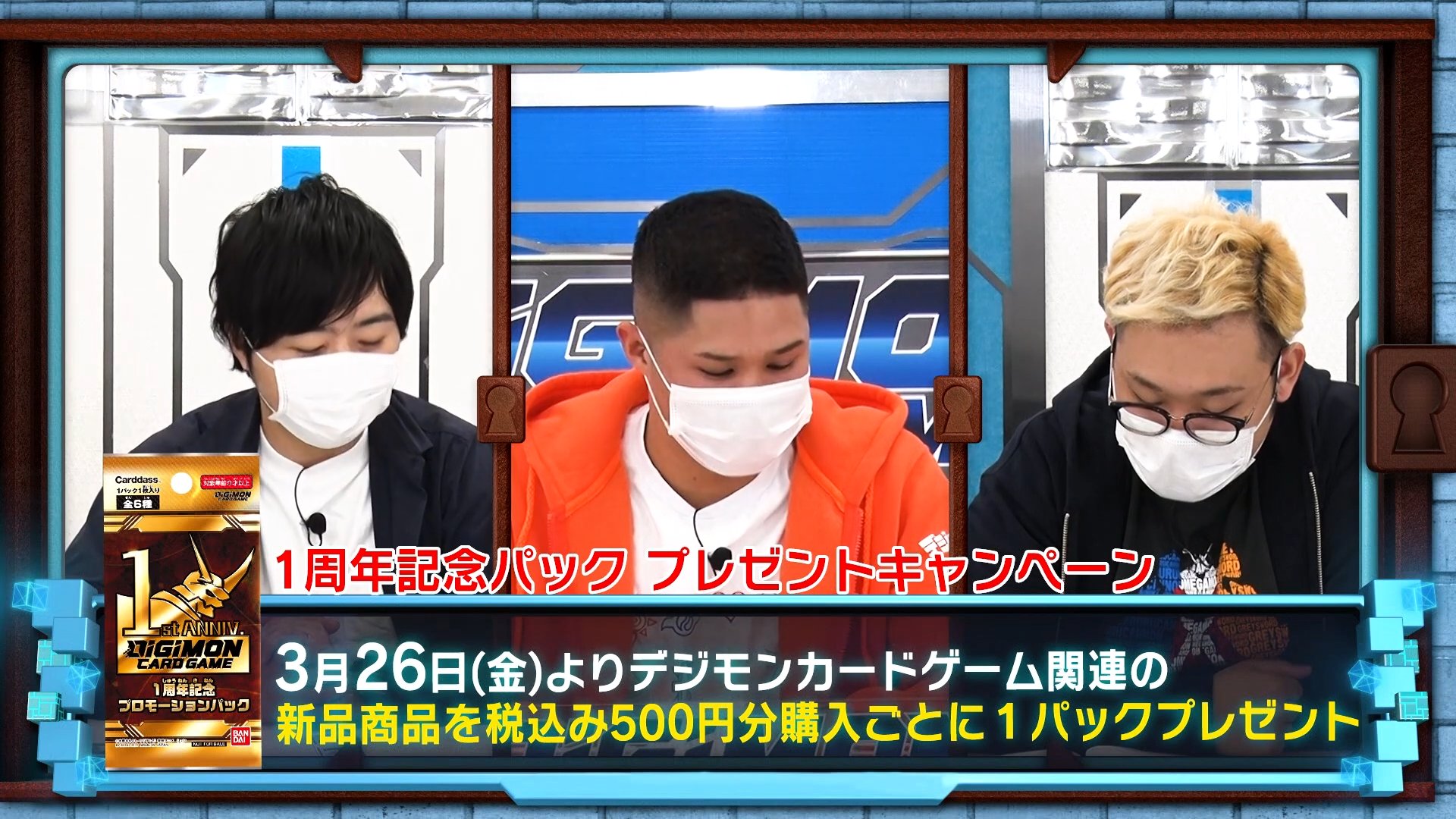 As previously announced,
there will be a one year anniversary promo pack, with 6 new cards! (In our prior article we accidentally wrote 6 'packs' without noticing it until now.)
The pack will be given away beginning on March 26th with every 500 yen of Digimon Card Game products purchased.
And we get good previews of all 6 cards!
​
We get one card for each color featuring:
Agnimon, featuring some really great art with him in a pseudo realistic style with lots of fire effects.
Wolfmon, in the same style, showing off his blade.
Tailmon, featuring some nice quite anime-ish art of her running and leaping.
Palmon, who looks to be leaping in a familiar digital space, perhaps sleuthing...
Sunarizamon, in the desert, in the midst of a battle. With Gotsumon? Or perhaps alongside him again...
PicoDevimon, with his familiar smirk, appearing to be in the service of DoneDevimon.
Black vs Orange next time with Yamadeya vs. Sayaka!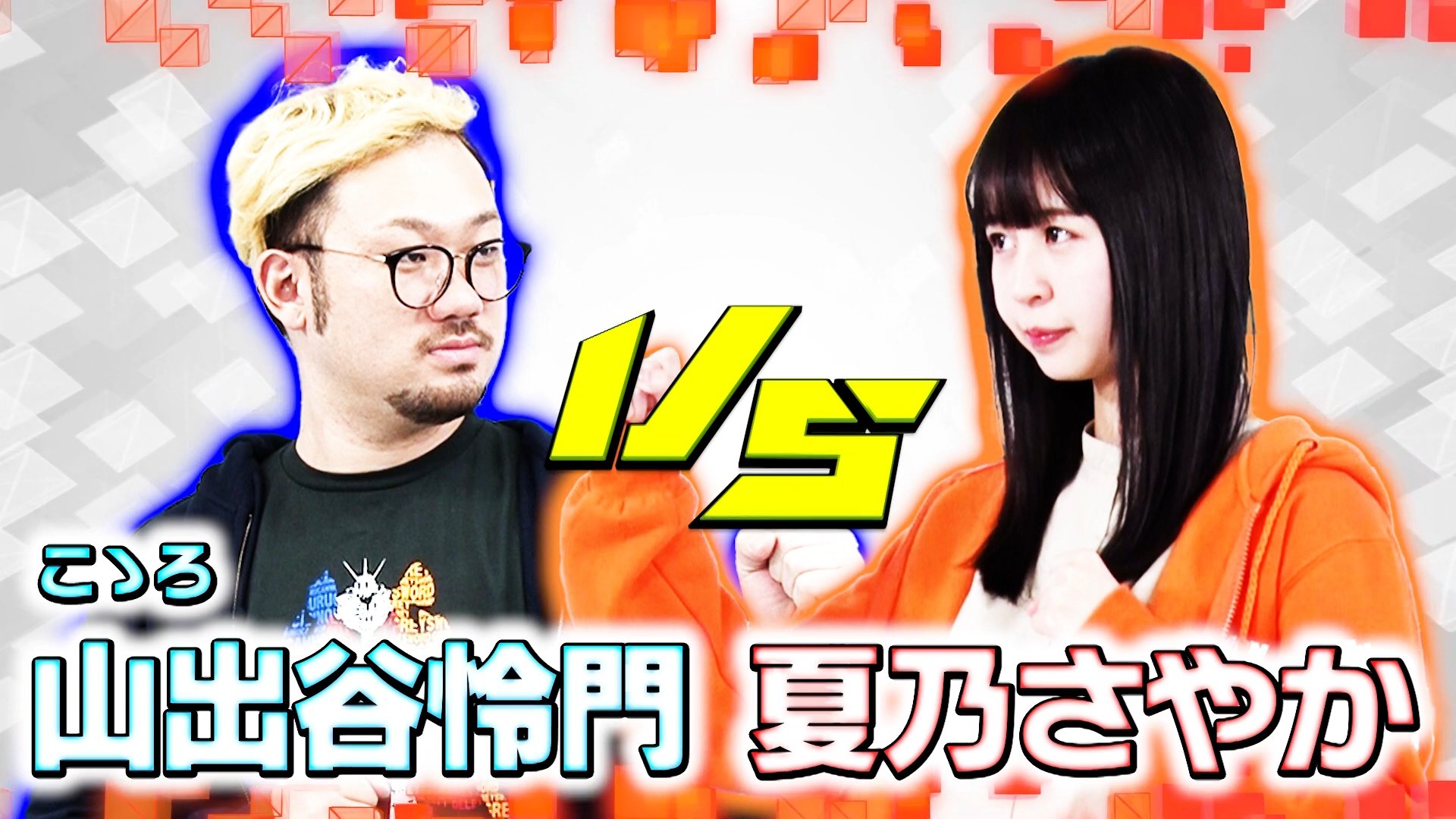 We have clean card images for Booster Set 5 Battle of Omega, plus Tamer Battle Pack 4, 4th Scene Vote, & Vital Bracelet Pack-In Cards.
We also just got our first details & images for
Booster Set 6 Double Diamond & the Dukemon & ULForceV-dramon starter decks and pre-orders are u
p!
Plus we have the first details
for the 1 year anniversary of the card game, including a number of fun things!
And images from previous Digimon Card Game releases:
Starter Decks 1, 2, and 3, and first 10 promo cards
Booster Set 1 New Evolution
Booster Set 2 Ultimate Power
V-Tamer Promo Cards
Purple/Black Promo Set
Tamer Battle Pack 1 and Tamer Battle Winner's Card
Booster Set 3 Union Impact
Starter Decks 4, 5, & 6, plus Tamer Battle Pack 2 & winner's Card 2, & 1st 2 scene vote cards
Index of Fun Digica & Card Battle episodes: