Show User Social Media
Hide User Social Media
Joined

Sep 8, 2006
Messages

17,382
Digimon Card Battle is back with episode 16.
​
This week Digimon Card Battle continues the team competition. Nearly everyone who appears on Digimon Card Battle with any regularity is taking part.
This is the last episode of the current team competition, and features the final 2 matches, each featuring one of the team captains. Both matches will be played regardless of the standings, so will the fifth match be to decide who wins, or just for pride?
The main focus of this episode is the fourth and fifth competition matches...
​
Before each match they go over some of their cards and other details.
The fourth competition match is between co-host & team captain Yuki Iwai and Hideyoshi (from Fun Digica.)
The fifth and final match is between Araki (from Cocolo) and co-host & team captain Hikaru Aoyama.
And this image of Hideyoshi's disciple reveals the winner. Along with an amazing shirt. And the Andromon helmet...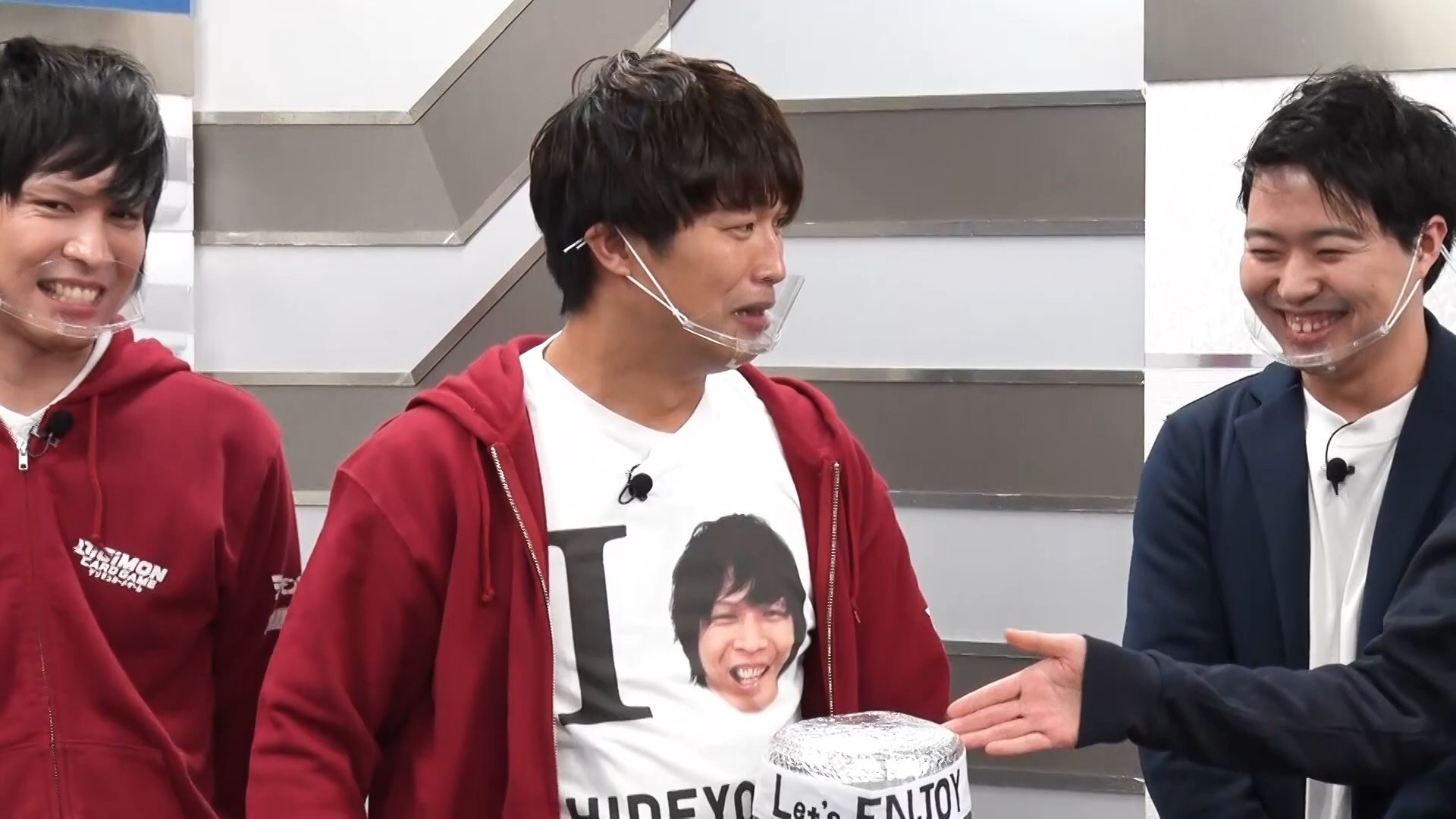 And after the match we get a preview of a new card during the post match housekeeping (going over products, etc.)
It's another good looking card from Booster Set 5 Battle of Omega.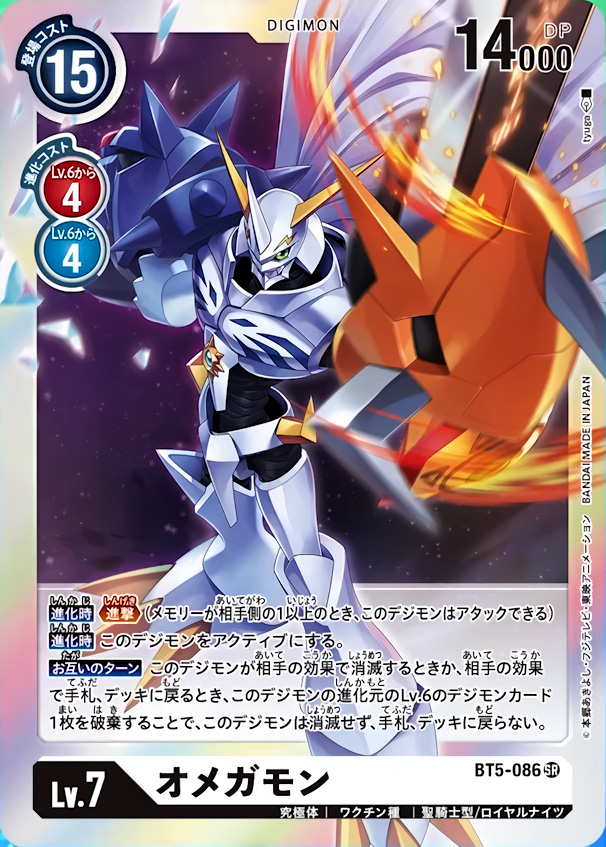 This time it's Omegamon. Not much to say here, as we've seen this art a number of times since it's the main key art for this booster set. We even previously saw the card with the text blurred out.
Also, I went ahead and did some minor cleanup on the video noise to the card.
Previous card previews for Booster Set 5:
Hexeblaumon Pack packaging, Agumon, & Greymon Gabumon & Garurumon Starmons, ShootingStarmon, & SuperStarmon ChaosDukemon Terriermon Joshu & Fake Agumon Hakase & 1st Look at MetalGreymon: Alterous Mode & WereGarurumon: Sagittarius Mode Takumi Nokia WaruMonzaemon Guilmon & BlackGrowmon V-Jump- Omegamon Zwart, Shoutmon DX, Sakuyamon, MetalGarurumon, and Algomon (Ultimate) ZekeGreymon MoriShellmon MetalGarurumon (Black) Option Card Hot & Fierce Metal Storm, Omegamon, & Omegamon Zwart (Normal & Parallel) Megidramon Koromon & Tsunomon Battle of Omega High-Res Promo Poster Shoutmon BlackMegaloGrowmon BanchoLilymon Blucomon
Next time it appears they split into 3 groups. Hopefully one of our members who follows things closer can explain in more detail what's going on from the preview at the end.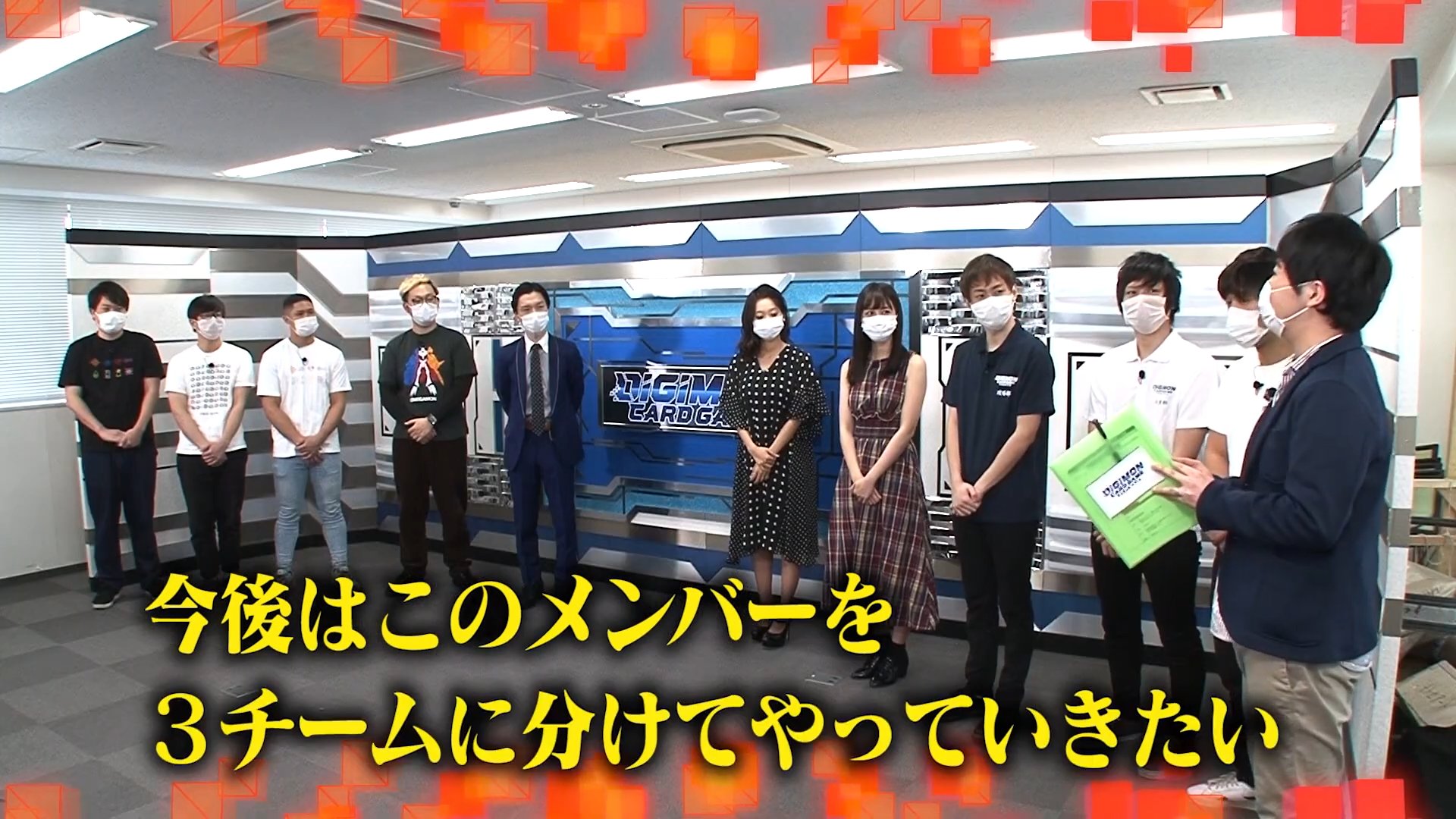 We have clean card images for Booster Set 4 Great Legend.
We also have begun to get
details about Booster Set 5 Battle of Omega
, including
our first look at art via DigiNavi!
We also just got our first details & images for
Booster Set 6 Double Diamond & the Dukemon & ULForceV-dramon starter decks
!
Plus we have the first details
for the 1 year anniversary of the card game, including a number of fun things!
And images from previous Digimon Card Game releases:
Starter Decks 1, 2, and 3, and first 10 promo cards
Booster Set 1 New Evolution
Booster Set 2 Ultimate Power
V-Tamer Promo Cards
Purple/Black Promo Set
Tamer Battle Pack 1 and Tamer Battle Winner's Card
Booster Set 3 Union Impact
Starter Decks 4, 5, & 6, plus Tamer Battle Pack 2 & winner's Card 2, & 1st 2 scene vote cards
Index of Fun Digica & Card Battle episodes: