Show User Social Media
Hide User Social Media
Joined

Sep 8, 2006
Messages

15,392
Digimon Card Battle is back with episode 15.
​
This week Digimon Card Battle continues the team competition. Nearly everyone who appears on Digimon Card Battle with any regularity is taking part.
The main focus of this episode is the third competition match...
​
Before each match they go over some of their cards and other details.
The third competition match is between co-host Yamadeya (from Cocolo) and Sayaka.
And after the match we get a preview of a new card during the post match housekeeping (going over products, etc.)
It's another good looking card from Booster Set 5 Battle of Omega.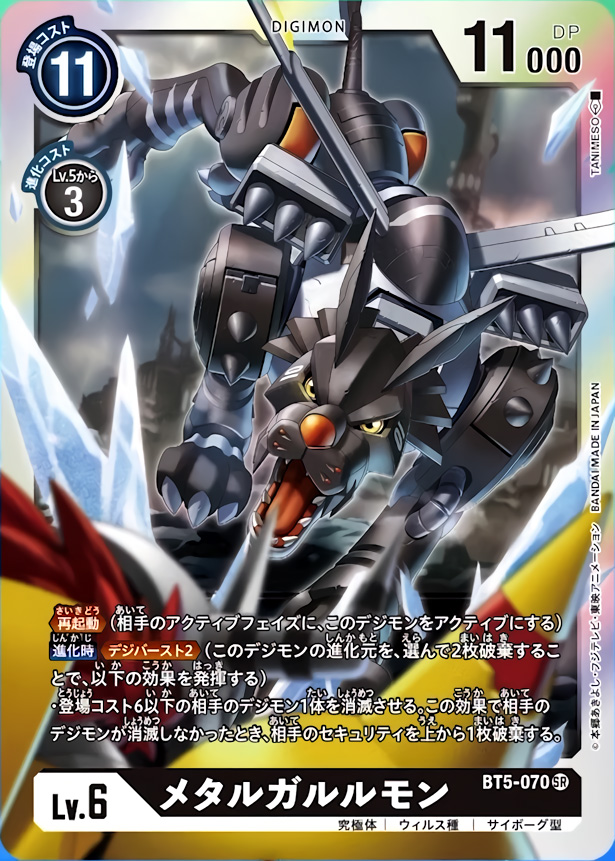 This time it's MetalGarurumon (Black)! Labeled as a standard MetalGarurumon card (as most of his stuff is), this features dynamic art of MetalGarurumon (Black) battling WarGreymon. There is some really nice perspective/depth work here.
Also, I went ahead and did some minor cleanup on the video noise to the card.
Previous card previews for Booster Set 5:
4th round of the team competition next time!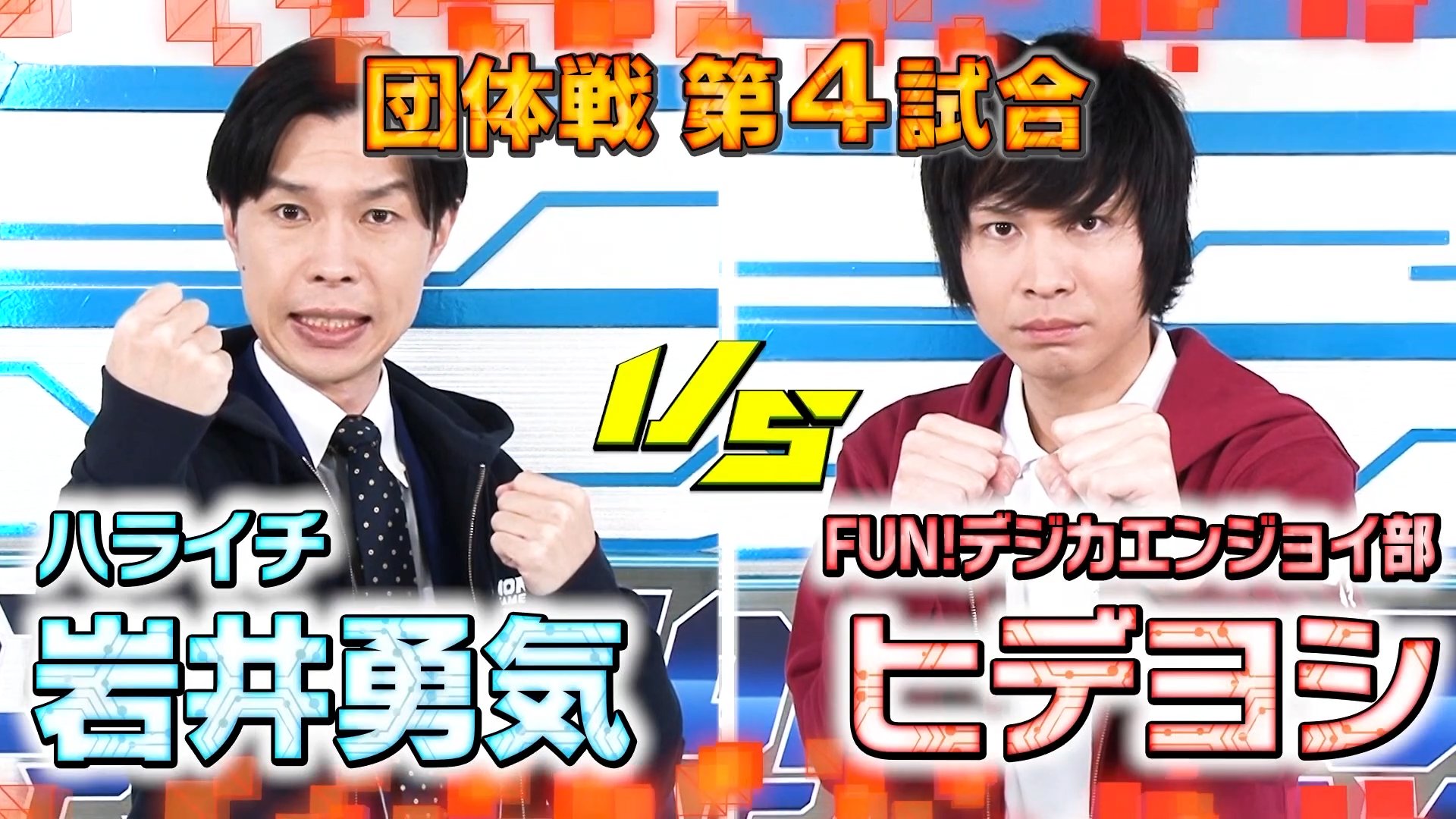 We have clean card images for Booster Set 4 Great Legend.
We also have begun to get
details about Booster Set 5 Battle of Omega
, including
our first look at art via DigiNavi!
And images from previous Digimon Card Game releases:
Starter Decks 1, 2, and 3, and first 10 promo cards
Booster Set 1 New Evolution
Booster Set 2 Ultimate Power
V-Tamer Promo Cards
Purple/Black Promo Set
Tamer Battle Pack 1 and Tamer Battle Winner's Card
Booster Set 3 Union Impact
Starter Decks 4, 5, & 6, plus Tamer Battle Pack 2 & winner's Card 2, & 1st 2 scene vote cards
Index of Fun Digica & Card Battle episodes: