Show User Social Media
Hide User Social Media
Joined

Sep 8, 2006
Messages

16,660
Digimon Card Battle is back with episode 14.
​
This week Digimon Card Battle continues the team competition. Nearly everyone who appears on Digimon Card Battle with any regularity is taking part.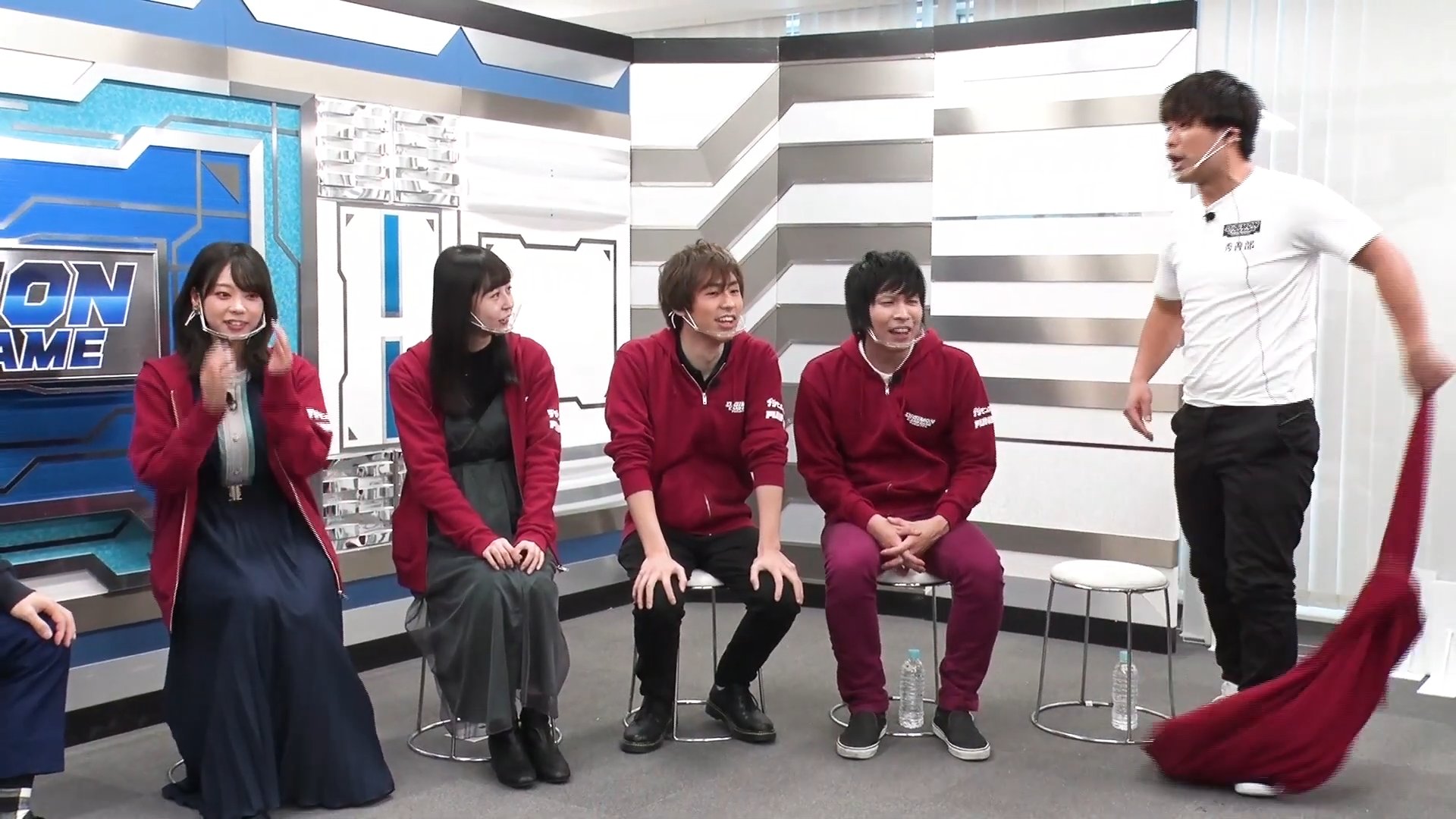 Chiba, the (self proclaimed?) disciple of Hideyoshi, appears excited (I think this is the first time he's had an actual match on Card Battle?)
The main focus of this episode is the first match
​
Before each match they go over some of their cards and other details.
The second competition match is between Maguro and Rocks Chiba.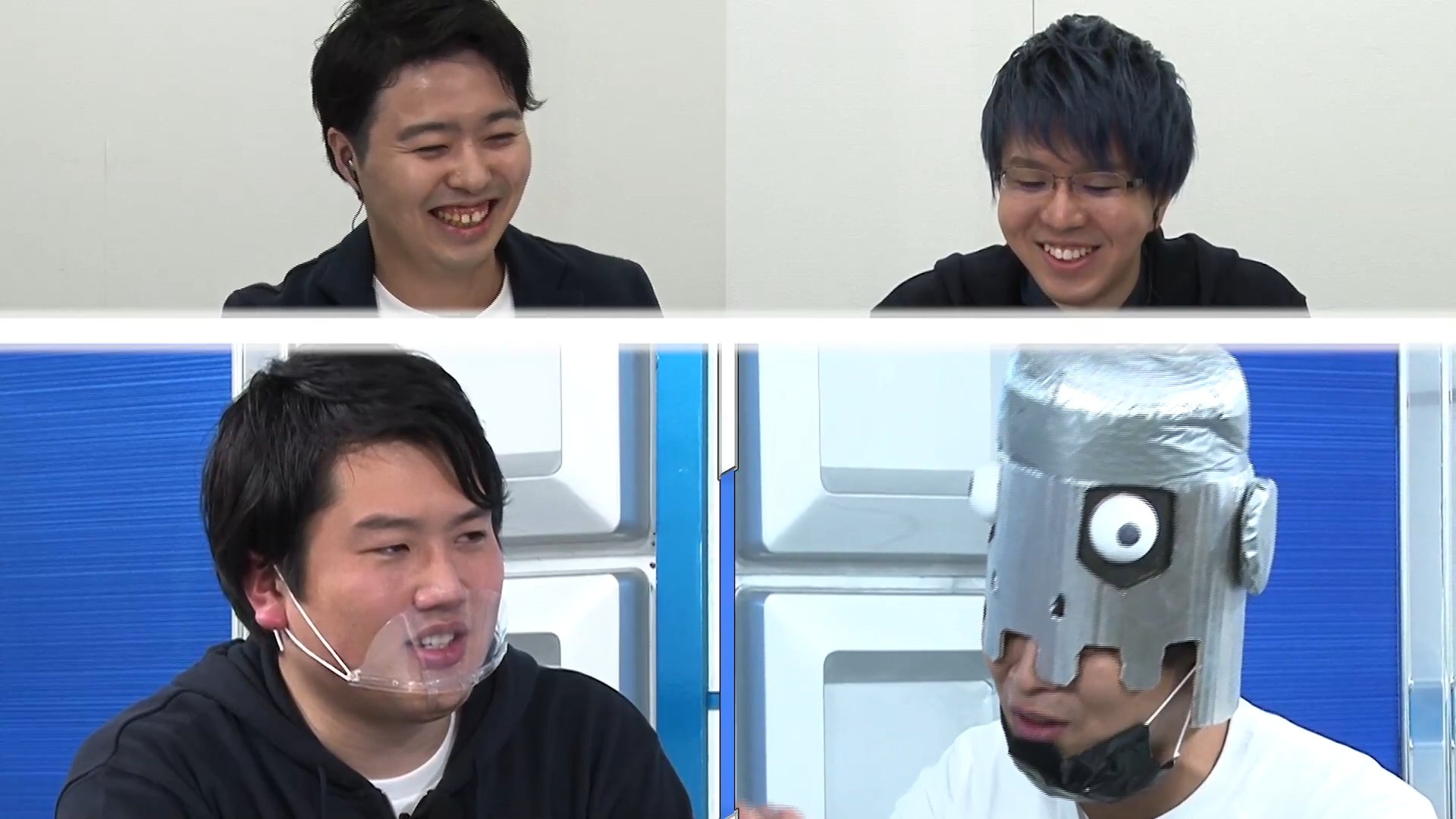 We also get an appearance from the alter ego of Rocks Chiba, the card carrying low budget Andromon!
And after the match we get a preview of a new card during the post match housekeeping (going over products, etc.)
It's another good looking card from Booster Set 5 Battle of Omega.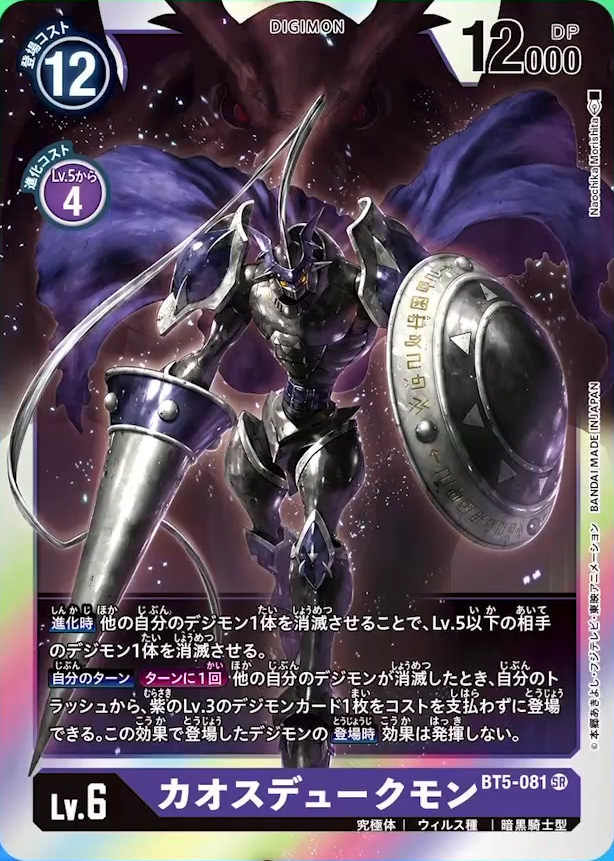 This time it's ChaosDukemon! The art here is interesting in a few ways. First up, the art itself seems to be based on ChaosDukemon's Bandai profile art, basically going for a high end and dynamic version of it. Second up, if you look behind ChaosDukemon, you can see a shadowy Megidramon, referencing the 'legend' that Megidramon and ChaosDukemon are the same Digimon, and that the mind of the observer simply decides which to see.
Previous card previews for Booster Set 5:
3rd round of the team competition next time!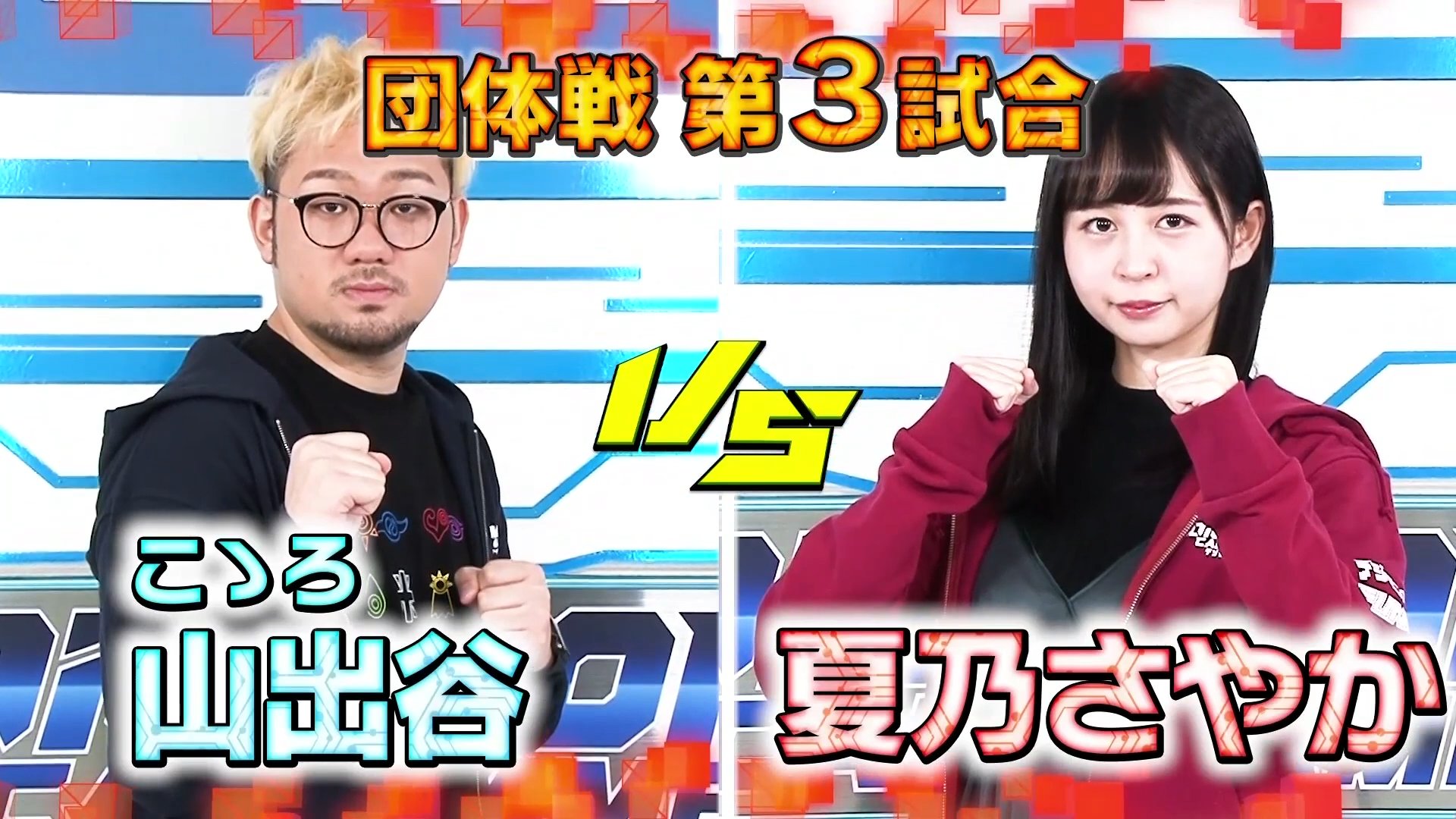 We have clean card images for Booster Set 4 Great Legend.
We also have begun to get
details about Booster Set 5 Battle of Omega
, including
our first look at art via DigiNavi!
And images from previous Digimon Card Game releases:
Starter Decks 1, 2, and 3, and first 10 promo cards
Booster Set 1 New Evolution
Booster Set 2 Ultimate Power
V-Tamer Promo Cards
Purple/Black Promo Set
Tamer Battle Pack 1 and Tamer Battle Winner's Card
Booster Set 3 Union Impact
Starter Decks 4, 5, & 6, plus Tamer Battle Pack 2 & winner's Card 2, & 1st 2 scene vote cards
Index of Fun Digica & Card Battle episodes: