Show User Social Media
Hide User Social Media
Joined

Sep 8, 2006
Messages

16,915
Digimon Card Battle is back with episode 13.
​
This week Digimon Card Battle begins a team competition. Nearly everyone who appears on Digimon Card Battle with any regularity is taking part.
On top of the team captains above, the teams are...
​
(I'll let the forum members who comment on the matches more in-depth go over everyone if they want, since everyone has been gone over in the past by me.)
It appears the winning team will get a 'lucky bag' with a luxurious prize.
The main focus of this episode is the first match
​
Before each match they go over some of their cards and other details.
The first competition match is Takahashi vs Cody from Fun Digica
And after the match we get a preview of a new card during the post match housekeeping (going over products, etc.)
I believe this is our first look at a card from Booster Set 5 Battle of Omega (although we have seen some art from the set.)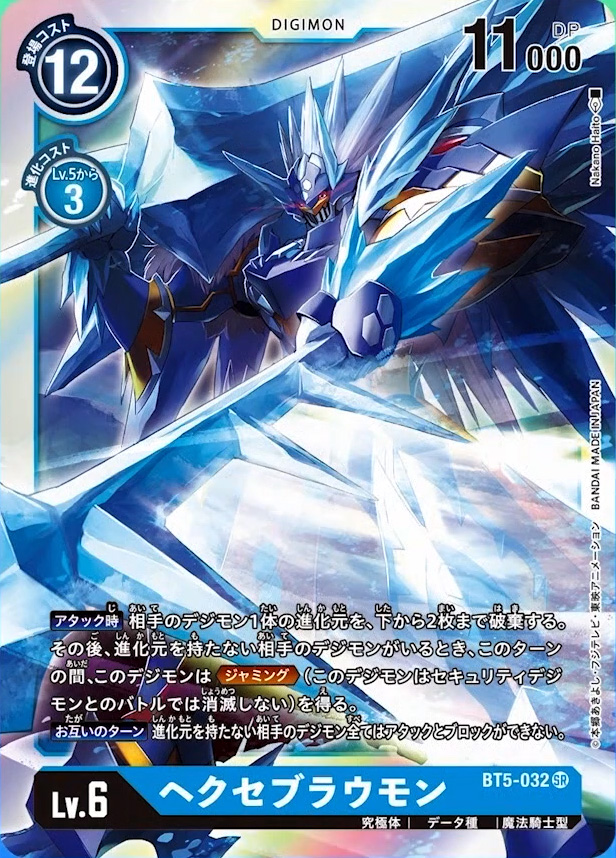 Starting off with a fun one... It's Hexeblaumon! The Ultimate level Digimon who first appeared in the Chinese mobile game Digimon Encounters and later the Digimon X3 V-Pet gets his first card! It's a really powerful feeling 'knight' image, with some nice effects showing him swinging one of his ice weapons.
2nd round of the team competition next time!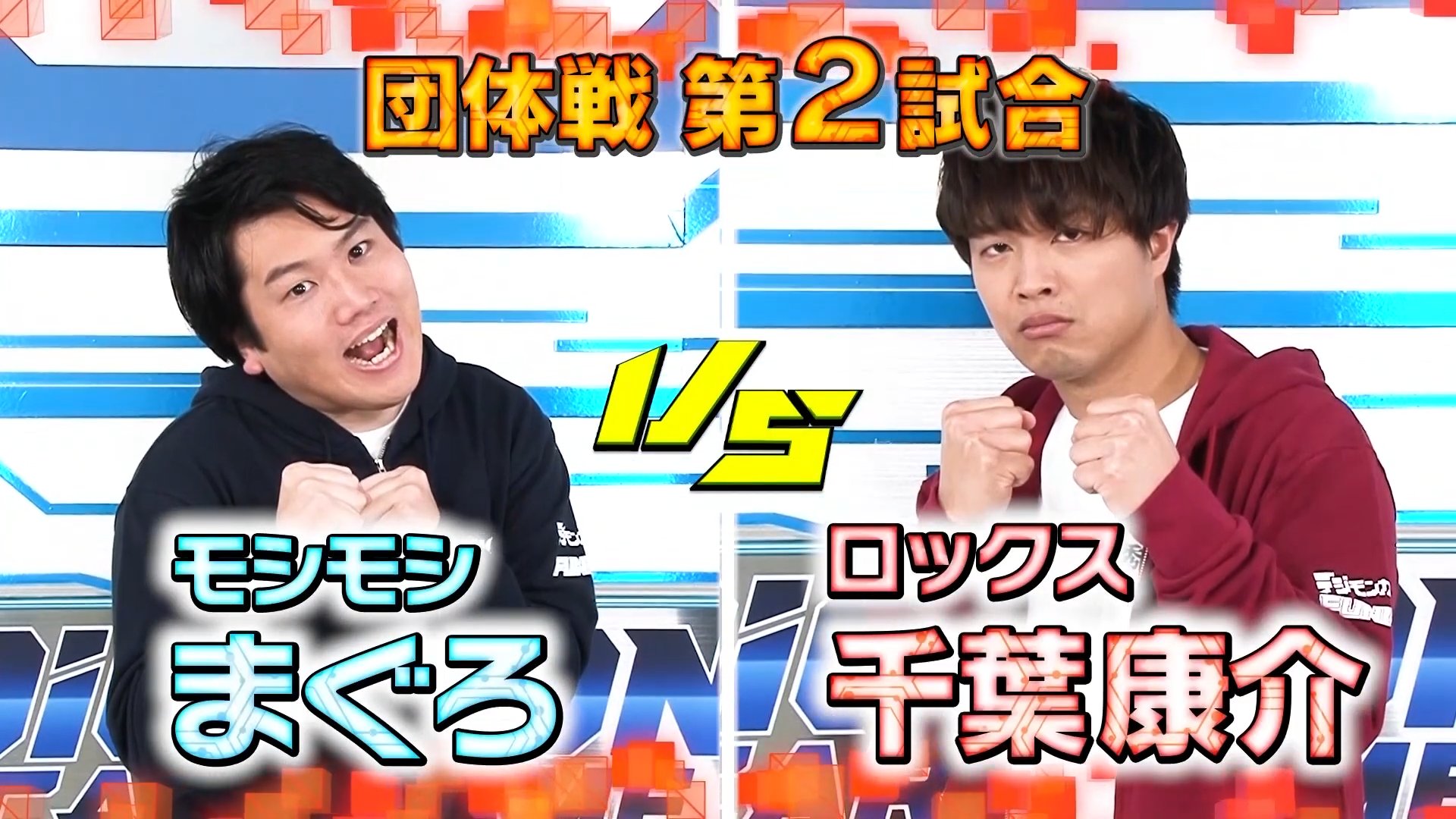 Booster Set 4 is out in Japan!
We have clean card images for Booster Set 4 Great Legend.
We also have begun to get
details about Booster Set 5 Battle of Omega
, including
our first look at art via DigiNav
i! It's scheduled for release on February 26th.
And images from previous Digimon Card Game releases:
Starter Decks 1, 2, and 3, and first 10 promo cards
Booster Set 1 New Evolution
Booster Set 2 Ultimate Power
V-Tamer Promo Cards
Purple/Black Promo Set
Tamer Battle Pack 1 and Tamer Battle Winner's Card
Booster Set 3 Union Impact
Starter Decks 4, 5, & 6, plus Tamer Battle Pack 2 & winner's Card 2, & 1st 2 scene vote cards
Index of Fun Digica & Card Battle episodes: