Show User Social Media
Hide User Social Media
Joined

Sep 8, 2006
Messages

17,382
Digimon Card Battle is back with episode 115!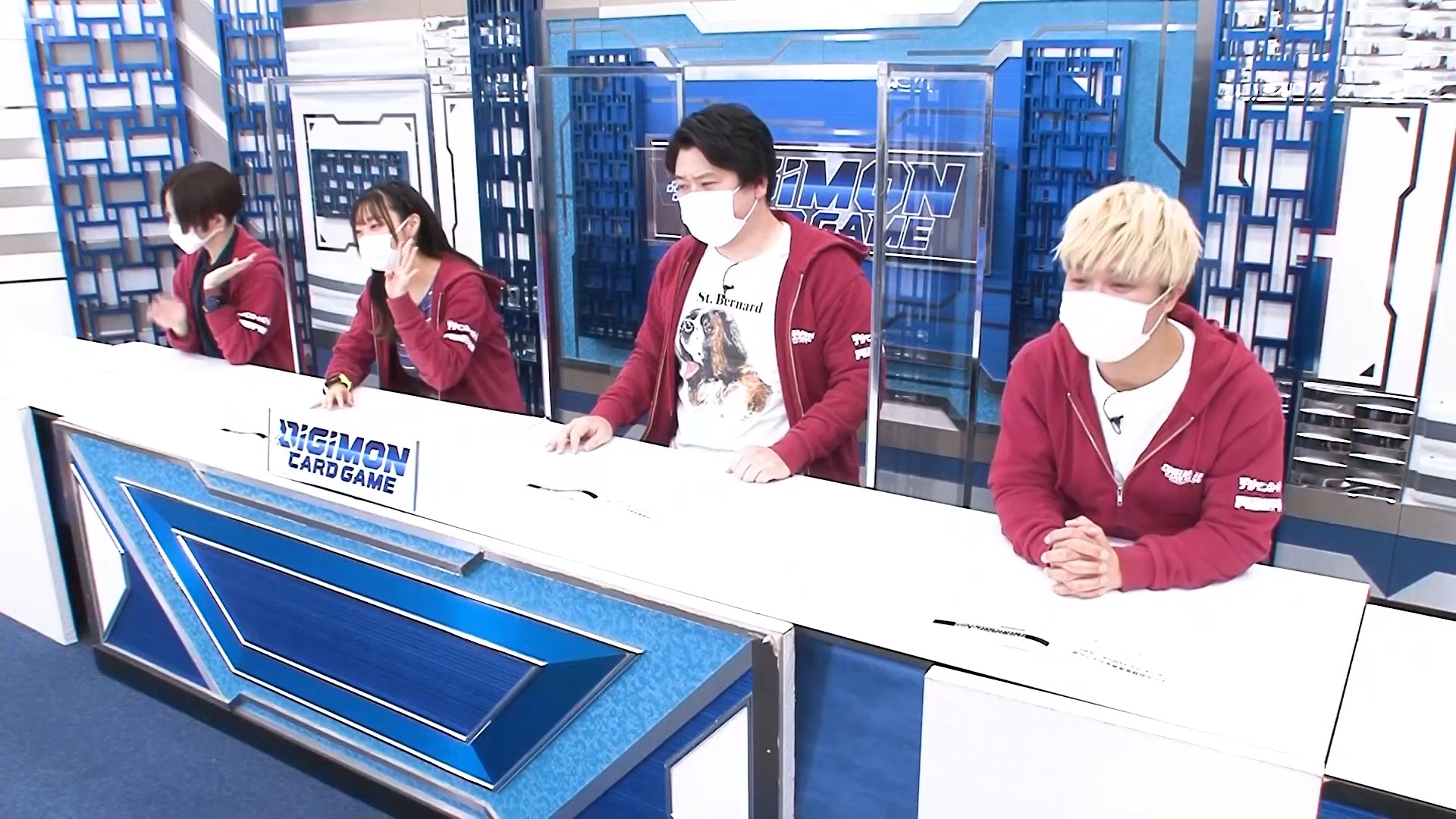 This time they go over a few recent events.
Bandai Card Festival just happened...
So they went over it, the 2022 Championship Finals, along with various exclusive products and behind the scenes.
More next time!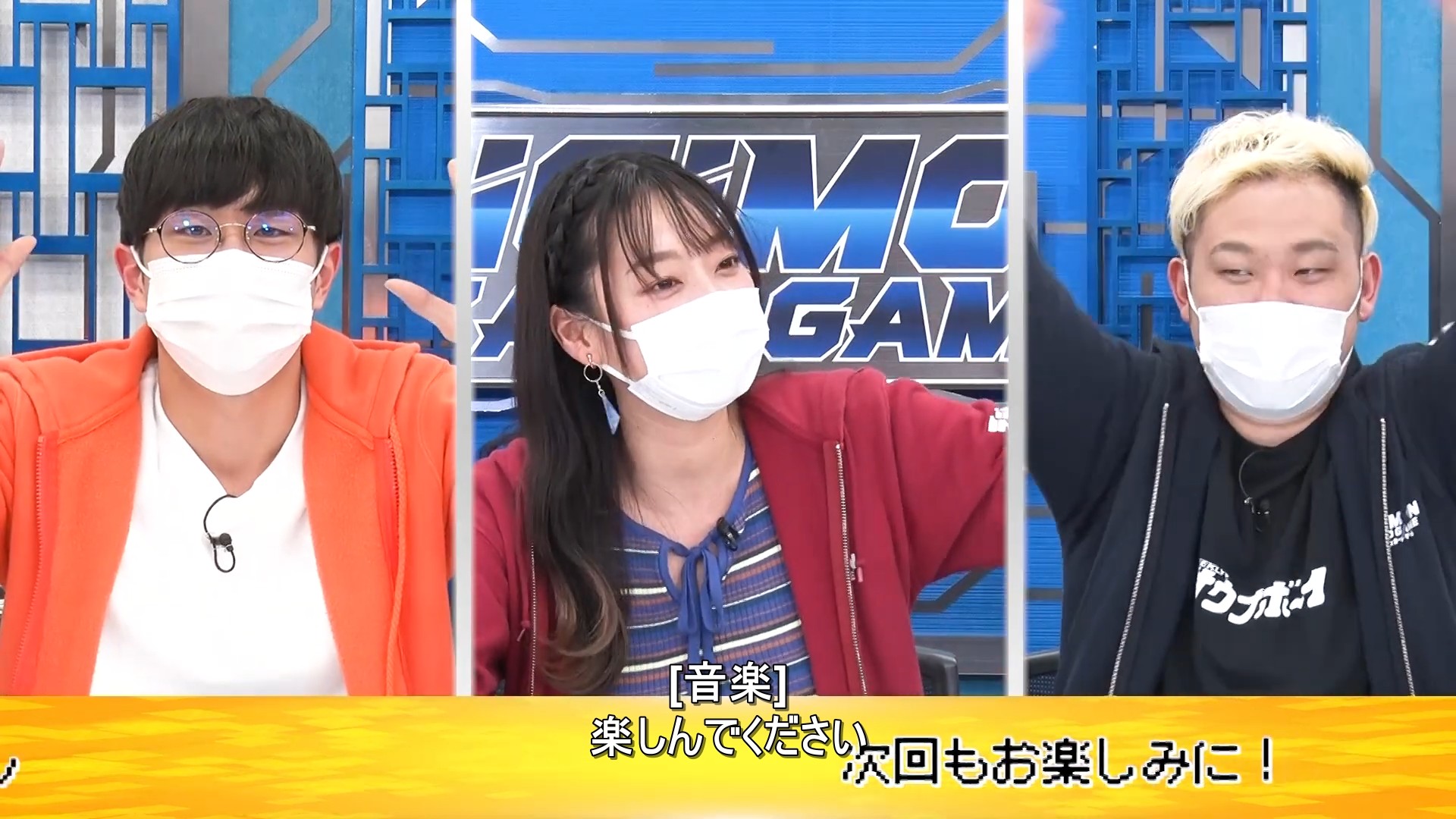 We have early details for
Booster Set 14 and Starter 15 & 16 The War Dragon of Courage & The Steel Wolf of Friendship
.
We have clean card images from
Booster Set RB-01 Rising Wind, Tamer Battle Pack 16, Special Promo Pack 2023 v1, Frontier 20th, & Ghost Game Promos
.
And images from previous Digimon Card Game releases:
Index of Fun Digica & Card Battle episodes:
Fun Digica English Special Edition Episode #1- Introduction to What is Out Today Episode #2- How to Play Episode #3- Red/Blue vs. Black/Purple Deck Match, Plus New Host Episode #4- Release Info, plus Memorial Pack Promos & Tournament Kits with Promo Cards & Tamer Battle Pack 1 Fun Digica Episode #0- Preview/Announcement of Show Episode #1- Basic Rules Episode #2- Gaia Red Starter Deck Details Episode #3- Cocytus Blue Starter Deck Details Episode #4- Heaven's Yellow Starter Deck Details Episode #5- Starter Deck Battle Episode #6- Starter Deck Battle Part 2 Episode #7- Free Play Battle from Teaching App Episode #8- Rule Questions Episode #9- Starter Deck Battle Part 3 Episode #10- Mixed Deck Match Episode #11- Which Is Stronger? Level Mismatch Battle Episode #12- Booster Set 1 Card Previews Episode #13- Double Starter Deck Match Episode #14- More Parallel Cards Plus Secret Rare Cards Episode #15- Double Starter Deck & Promo Match Episode #16- Booster 1 Unboxing Episode #17- Booster Set 1 Battle Episode #18- Viewer Suggestion Battle Episode #19- Viewer Suggestion Battle Part 2 Episode #20- Viewer Suggestion Battle Part 3 Episode #21- Viewer Suggestion Battle Part 4 Episode #22- What to Say Before a Match Episode #23- Booster Set 2 Card Previews Episode #24- Rule Questions (Part 1) Episode #25- Rule Questions (Part 2) Episode #26- Booster Set 2 Secret Rare & Parallel Cards Episode #27- Booster Set 2 Black vs. Purple Battle Episode #28- Booster Set 2 Unboxing Episode #29- Booster Set 2 Rule Questions Episode #30- Booster 2 Serious Match Episode #31- Booster 2 Match Episode #32- Viewer Suggestion Battle Episode #33- Viewer Suggestion Battle Part 2 Episode #34- Viewer Suggestion Battle Part 3 Episode #35- Viewer Suggestion Battle Part 4 Episode #36- Viewer Suggestion Battle Part 5 Episode #37- Viewer Suggestion Battle Part 6 Episode #38- Viewer Suggestion Battle Part 7 Episode #39- Viewer Suggestion Battle Part 8 Episode #40- Monochrome Tournament Part 1 Episode #41- Monochrome Tournament Part 2 Episode #42- Monochrome Tournament Part 3, plus card previews Episode #43- Monochrome Tournament Part 4- SemiFinals, plus card previews Episode #44- Monochrome Tournament Part 5- Finals, plus card previews Episode #45- Cocolo Double Match Episode #46- Booster Set 3 Card Previews Episode #47- More Cocolo Episode #48- Versus Dannayome Channel with Freedom Evolution Ruleset #48 Followup- Fun Digica at Dannayome Channel Episode #49- Booster Set 3 Super Rare Parallel Cards Episode #50- Booster Set 3 Match Episode #51- Booster Set 3 Unboxing Episode #52- Booster Set 3 Battle Episode #53- Booster Set 3 Battle Episode #54- Booster Set 3 Battle Episode #55- Booster Set 3 Rule Questions Episode #56- Booster Set 3 More Rule Questions Episode #57- Guest in Green vs. Green Battle Episode #58- Booster Set 4 Card Previews Episode #59- Small Tweaks to Starter Decks Battle Episode #60- Booster Set 4 Battle & Booster Set 4 As'maria Parallel Cards Episode #61- Booster Set 4 Match & More Parallel Cards Episode #62- Special Rules (Double Effects) Match with Maguro Episode #63- Booster Set 4 Match Episode #64- New Year's Greeting Episode #65- Plant vs. Blue Source Deck Episode #66- Viewer Suggestion Battle Episode #67- Viewer Suggestion Battle Episode #68- Viewer Suggestion Battle Episode #69- Booster Set 5 Card Previews Episode #70- Viewer Suggestion Battle Episode #71- Viewer Suggestion Battle Episode #72- Secret Rares & Recommended Cards Episode #73- Booster Set 5 Battle Episode #74- Booster Set 5 Battle Episode #75- Booster Set 5 Unboxing Episode #76- 1st Anniversary Parallel Card Vote Winners Announced, 10 Parallel Cards for Booster Set 6 Episode #77- Booster Set 5 Battle Episode #78- Booster Set 5 Match Episode #79- Rule Questions & Answers Episode #80- Rule Questions & Answers Episode #81- Rocks Chiba Wafer DigiCard Match Episode #82- 1st Anniversary Promo Pack Match Episode #83- 1st Anniversary Promo Pack Match Episode #84- Starter Deck 7 & 8 Match Episode #85- 1st Anniversary Adventure Pack Card Previews Episode #86- Match with Rocks Chiba Episode #87- Booster Set 6 Card Previews Update- Cody Leaving New Member Auditions, Part 1 New Member Auditions, Part 2 The New Cohost is... Episode #88- New Cohost Introduction Episode #89 & #90- Matches and EX-01 Previews Episode #91- Match Episode #92 & 93- Match & Booster Set 7 Campaign Card Previews Episode #94- Booster Set 7 Campaign Card Previews Episode #95- Booster Set 7 Unboxing Episode #96- Booster Set 7 Match Episode #97- Digimon Adventure: Match Episode #98- Booster Set 7 Secret Deck Match Episode #99 & 100- Rule Questions & Answers Episode #101- 100 Episodes Special- Highlander Deck Battle vs. Goto P Episode #102- New Effect "Jogress Evolution" Explanation Episode #103- New Starter Decks Match Episode #104- My Deck Demonstration & How Hideyoshi Builds Decks Episode #105- Booster Set 8 Card Previews, and Maybe an Art Easter Egg? Episode #106- Booster Set 8 Card Previews Part 2 Episode #107- Starter Deck 11 Mirror Match Episode #108- Booster Set 8 Unboxing Episode #109- Online Card Event Coverage Episode #110- Booster Set EX-02 Card Previews Episode #111- Booster Set EX-02 Card Previews Part 2 Episode #112- Booster Set EX-02 Unboxing Episode #113- 2021 Look Back Episode #114- Booster Set EX-02 Match Episode #115- Booster Set EX-02 Match Episode #116- Bandai TCG Online Lobby Matches Episode #117- Booster Set 9 Card Previews Episode #118- Booster Set 9 Card Previews Part 2 Episode #119- Cards Looked Forward To Episode #120- Booster Set 9 Unboxing Episode #121- Booster Set 9 Match Episode #122- Booster Set 9 Match Episode #123, 124, & 125- Audience Submitted Decks Episode #126 & 127- Audience Submitted Decks & Starter Deck 12/13 Match Episode #128- Booster Set 10 Card Previews Episode #129- Booster Set 10 Card Previews 2 Episode #130- Booster Set 10 Match Episode #131- Booster Set 10 Unboxing Episode #132- Booster Set 10 Match Episode #133- Murata P Match, the new Card Game Producer Episode #134- Murata P Answers Questions Episode #135- Rule Questions & Answers Episode #136- Rule Questions & Answers Episode #137- Booster Set EX-03 Card Previews Episode #138- Booster Set EX-03 Card Previews 2 Episode #139- Booster Set EX-03 Match Episode #140- Booster Set EX-03 Unboxing Episode #141- Booster Set EX-03 Match Episode #142- Digimon 20th Anniversary & Digimon Frontier 25th Anniversary Products Episode #143- Various Updates & Marsmon Preview from Booster Set 11 Episode #144- Booster Set 11 Card Previews Episode #145- Booster Set 11 Card Previews 2 Episode #146- Booster Set 11 Match Episode #147- Booster Set 11 Unpacking Episode #148- Booster Set 11 Match Episode #149- Booster Set 11 Match Episode #150- Purple Match Episode #151- Purple Match Episode #152- Booster Set 12 Card Previews Episode #153- Booster Set 12 Card Preview 2 Episode #154- Booster Set 12 Mixed Match Episode #155- Booster Set 12 Unpacking Episode #156- Booster Set EX-04 Card Previews Episode #157- Booster Set EX-04 Match Episode #158- Booster Set EX-04 Unpacking Episode #159- Booster Set EX-04 Match Episode #160- Booster Set RB-01 Card Previews Episode #161- Booster Set RB-01 Unboxing Episode #162- Booster Set RB-01 Match Episode #163- Booster Set 13 Card Previews Episode #164- Booster Set 13 Card Previews Episode #165- Booster Set 13 Match Episode #166- Booster Set 13 Unboxing Episode #167- Booster Set 13 Match Episode #168- Rule Questions Card Battle (Series 1, Tournament) Episode 1 Episode 2 Episode 3 Episode 4 Episode 5 Episode 6 Episode 7 Episode 8 Episode 9 Episode 10 Card Battle (Series 2- News, Battles, & Preview) Episode 1 Episode 2 Episode 3 Episode 4 Episode 5 Episode 6 Episode 7 Episode 8 Episode 9 Episode 10 Episode 11 Episode 12 Episode 13 Episode 14 Episode 15 Large Tamer Exchange Meeting Report Stream Episode 16 Episode 17 Episode 18 Episode 19 Episode 20 Episode 21 Episode 22 Episode 23 Episode 24 Episode 25 Episode 26 Episode 27 Episode 28 Not Quite Digimon Card Battle, Digimon Card Latest Info Update Episode 29 Episode 30 Episode 31 Episode 32 Episode 33 Episode 34 Episode 35 Episode 36 Episode 37 Episode 38 Episode 39 Episode 40 Episode 41 Episode 42 Episode 43 Episode 44 Episode 45 Episode 46 Episode 47 Episode 48 Episode 49 Episode 50 Episode 51 Episode 52 Episode 53 Episode 54 Episode 55 Episode 56 Episode 57 Episode 58 Episode 59 Episode 60 Episode 61 Episode 62 Episode 63 Episode 64 Episode 65 Episode 66 Episode 67 Episode 68 Episode 69 Episode 71 Episode 70 Episode 72 Episode 73 Episode 74 Episode 75 Episode 76 Episode 77 Episode 78 Episode 79 Episode 80 Episode 81 Episode 82 Episode 83 Episode 84 Episode 85 Episode 86 Episode 87 Episode 88 Episode 89 Episode 90 Episode 91 Episode 92 Episode 93 Episode 94 Episode 95 Episode 96 Card News Episode 97 Episode 98 Episode 99 Episode 100 Episode 101 Episode 102 Episode 103 Episode 104 Episode 105 Episode 106 Episode 107 Episode 108 Episode 109 Episode 110 Episode 111 Episode 112 Episode 113 Episode 114 Card News