Show User Social Media
Hide User Social Media
Joined

Sep 8, 2006
Messages

16,889
Feels like we've been getting stuff tossed at us lately...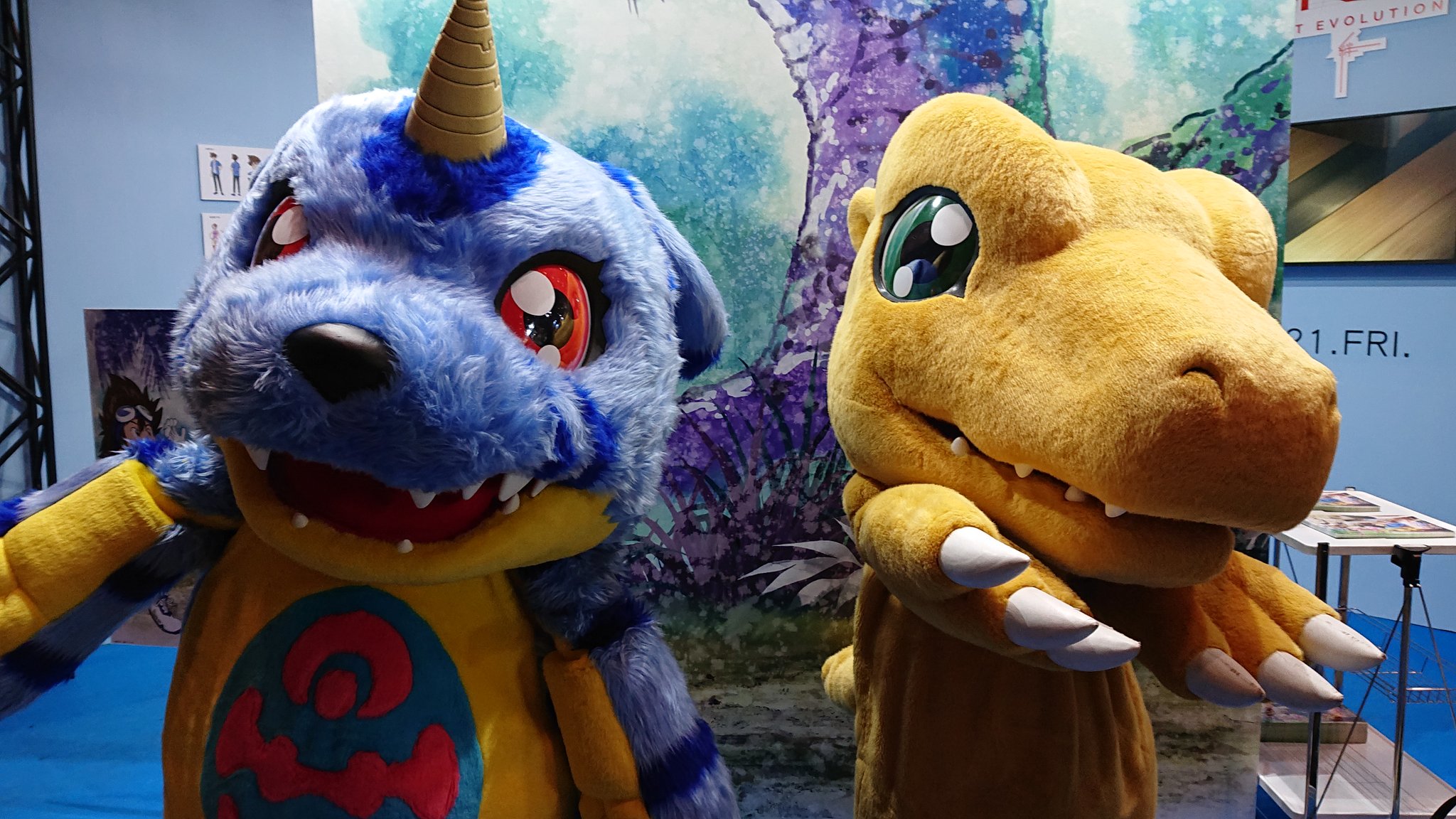 The last week or so has been packed with news, not to mention Jump Festa 2020, which was this weekend in Japan, so it seemed like it was time for a recent news index in case people missed anything.
Jump Festa didn't have any real news this year, mostly because Bandai and Toei chose to bypass what's happened in prior years with V-Jump getting out early and announcing everything themselves in the leadup to Jump Festa itself.
Despite that, there was still quite a bit of Digimon stuff happening at Jump Festa, especially as far as things on display, so before the news index, let's take a look at that.
Before we get to the biggest Digimon display, Megahouse had a nice little display with figures.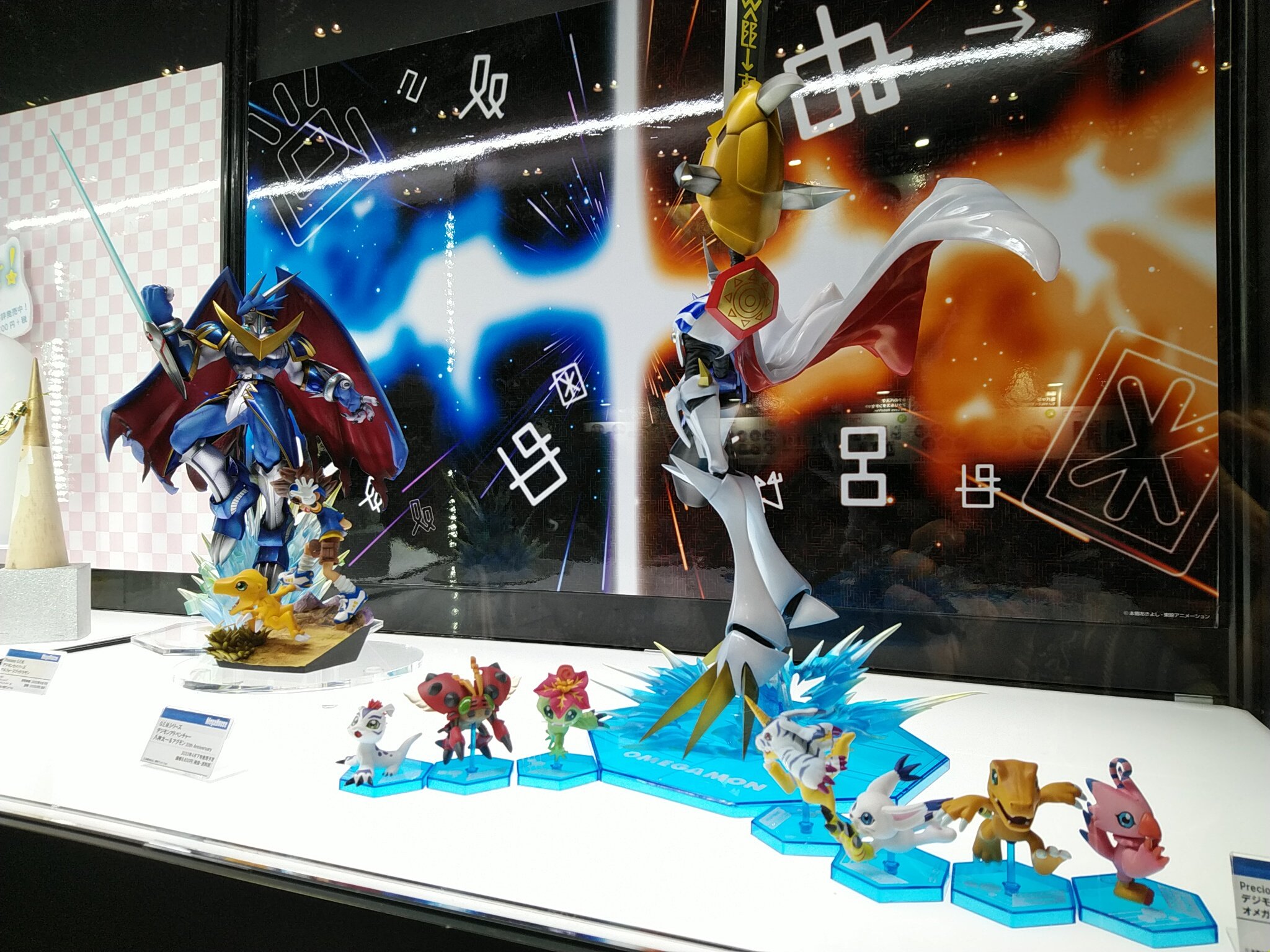 The Digimon section at Megahouse had the newest Precious GEM figure, Omegamon, along with Digicolle for display purposes. On top of that they have the upcoming 20th Anniversary GEM figure of Taichi and Agumon, along with the Precious GEM of ULForceV-dramon.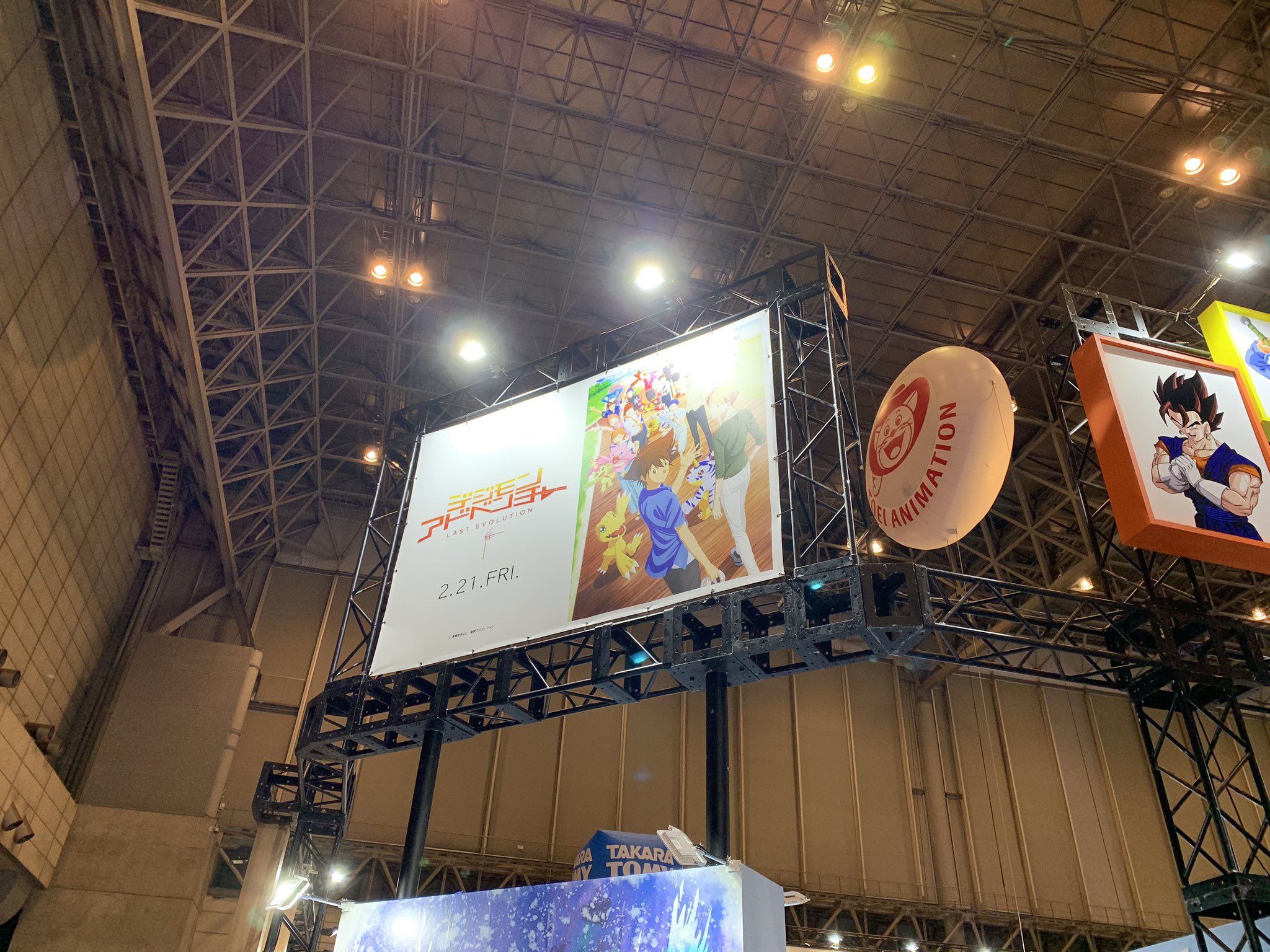 Digimon had it's own corner booth section at the Toei booth dedicated to Last Evolution Kizuna, including this giant display of the new poster art.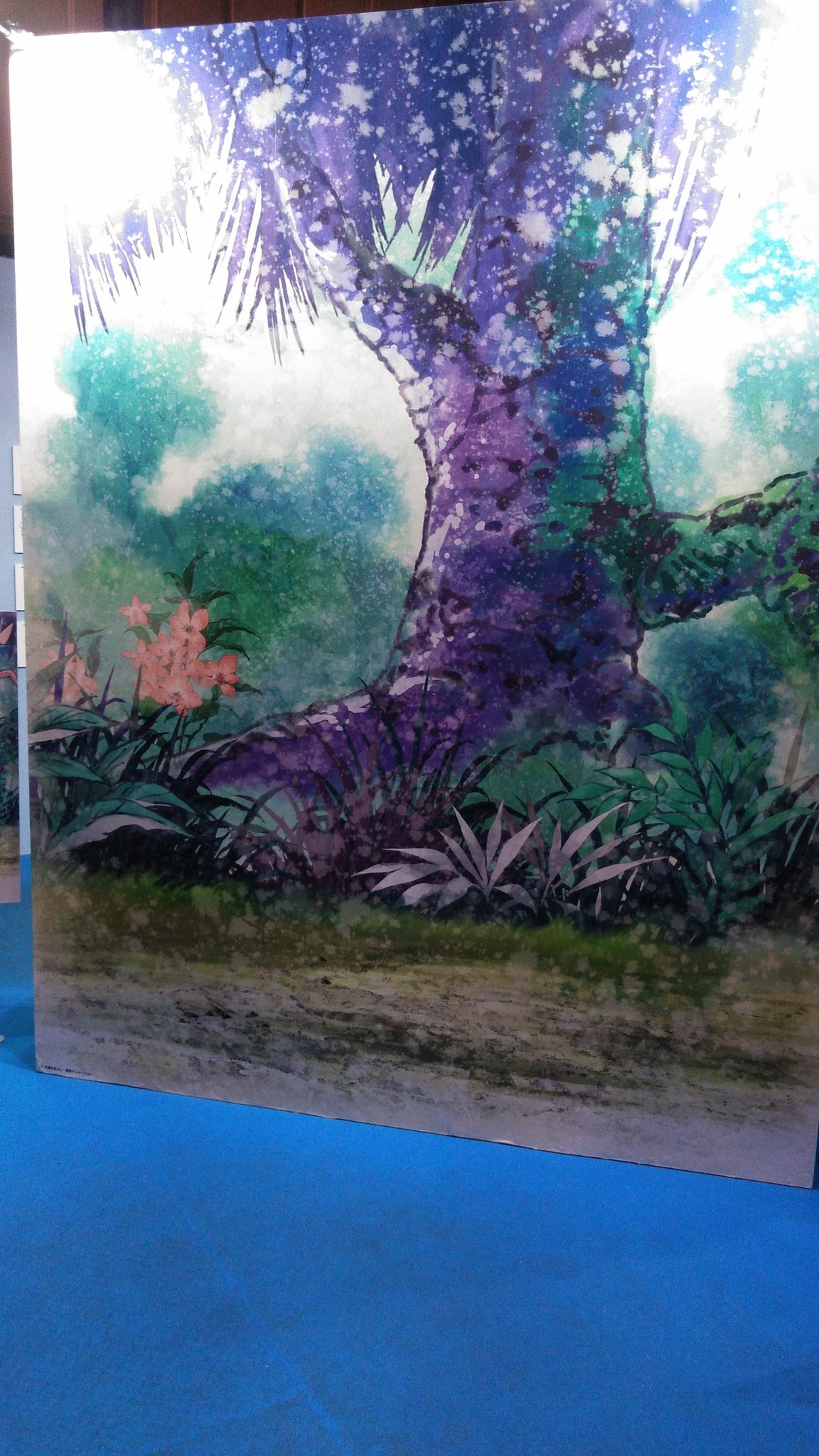 The front facing portion of the Digimon booth was dedicated to a photo spot of the Digital World.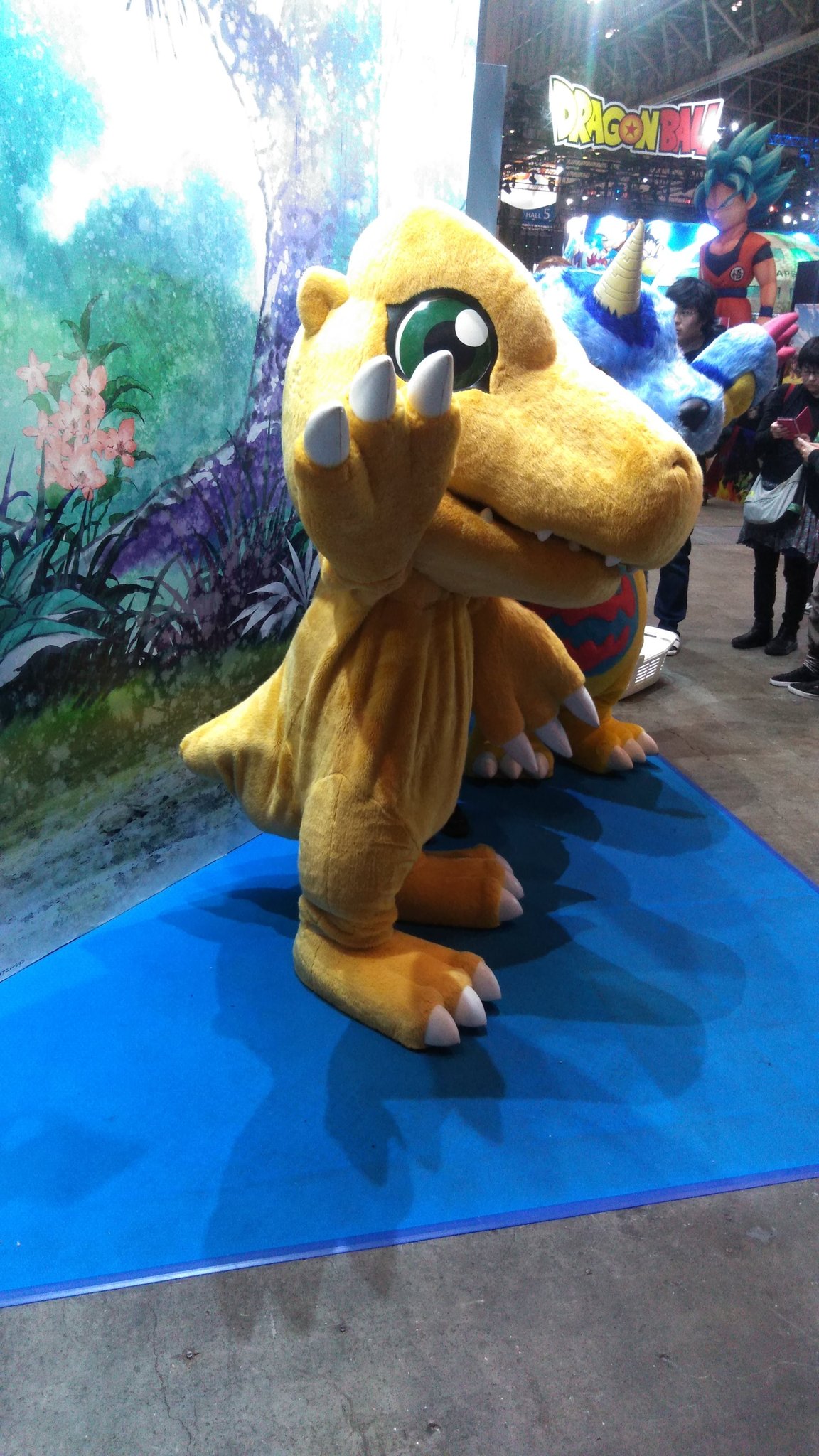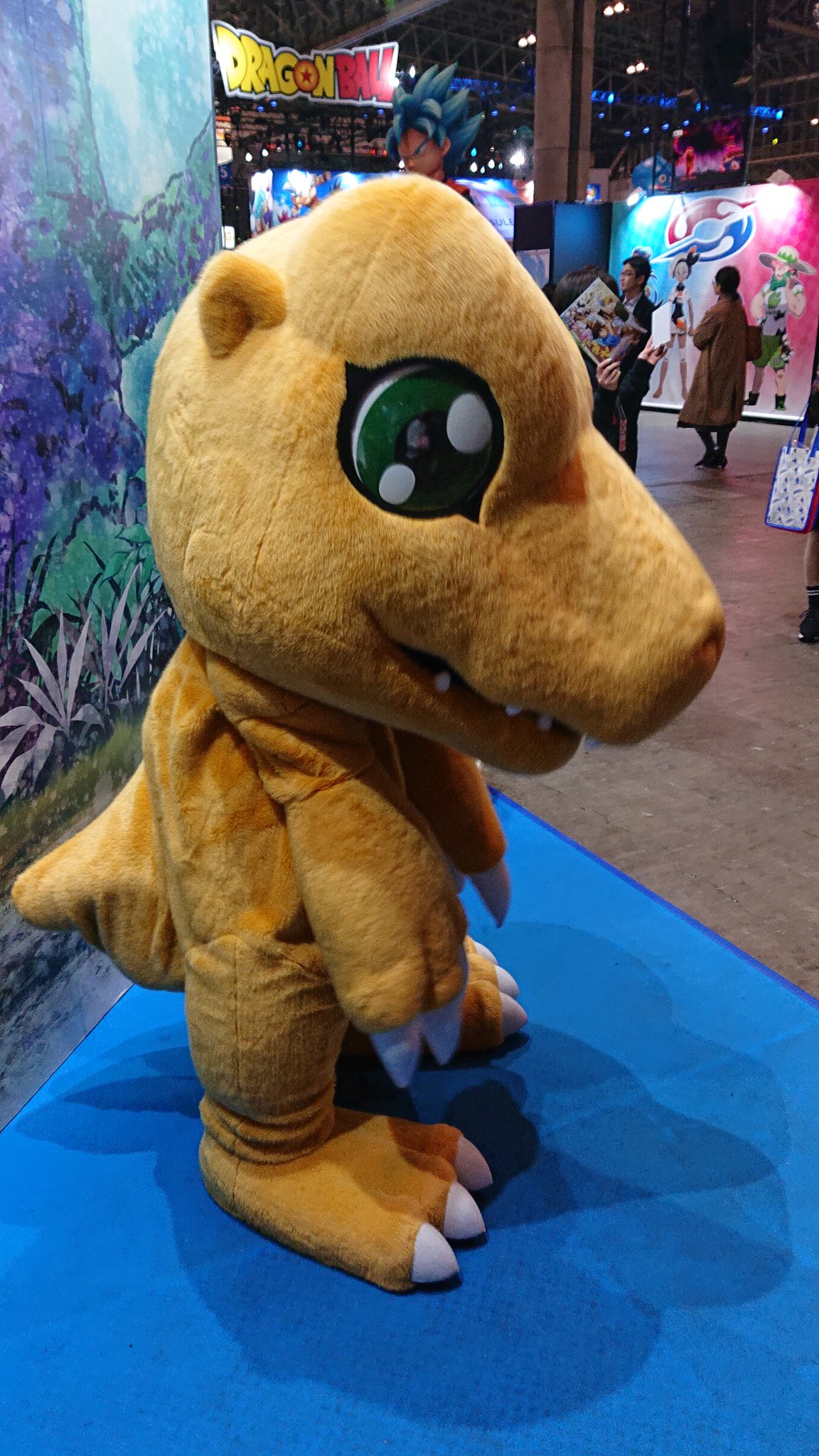 The Digimon mascot costumes for Agumon and Gabumon were on hand for the photos.
But those there didn't just have to take photos of them...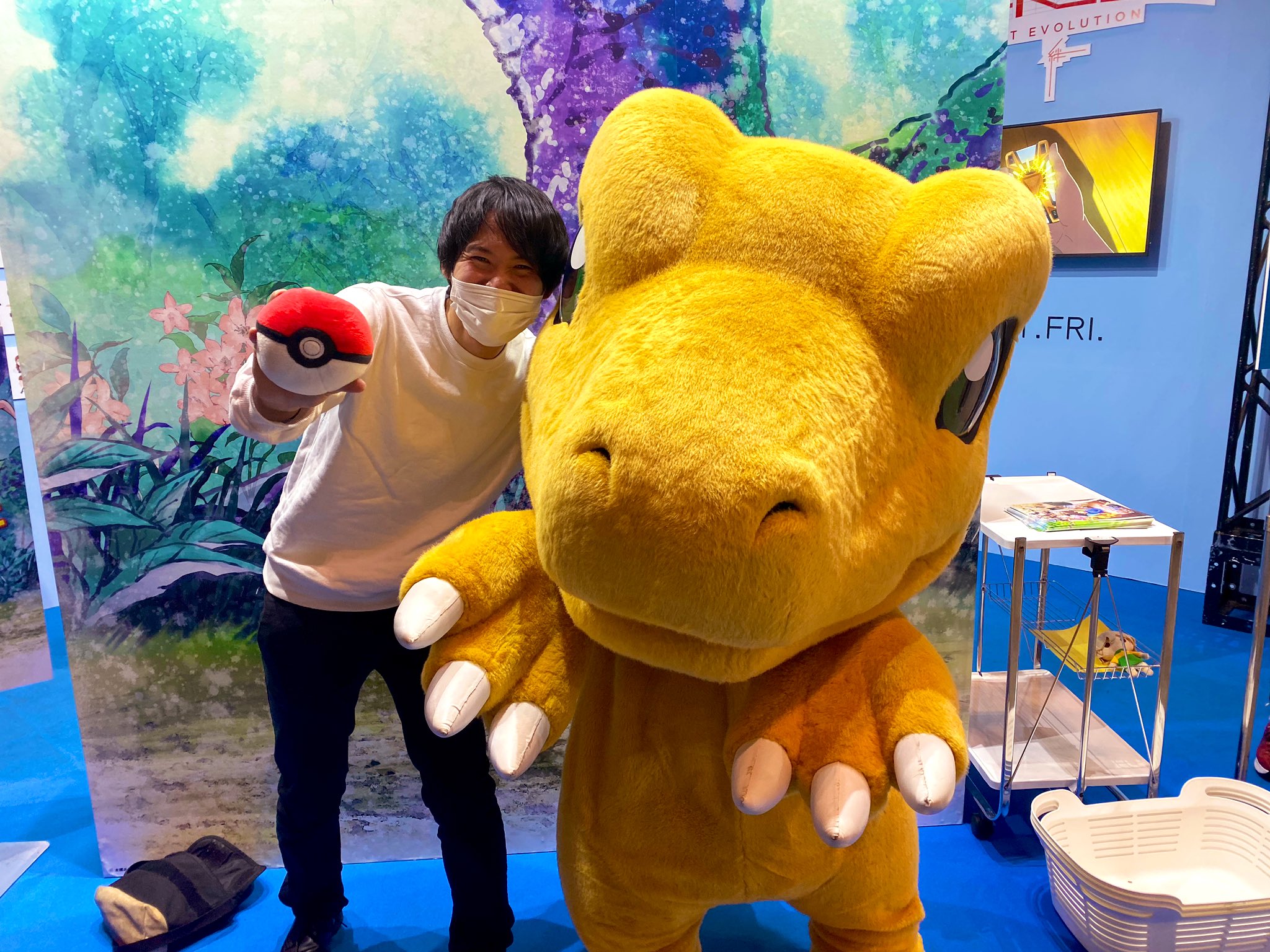 They could get the pictures taken with them also.
digimomyonyon
even tried to capture Agumon in a well known monster capturing ball to take home.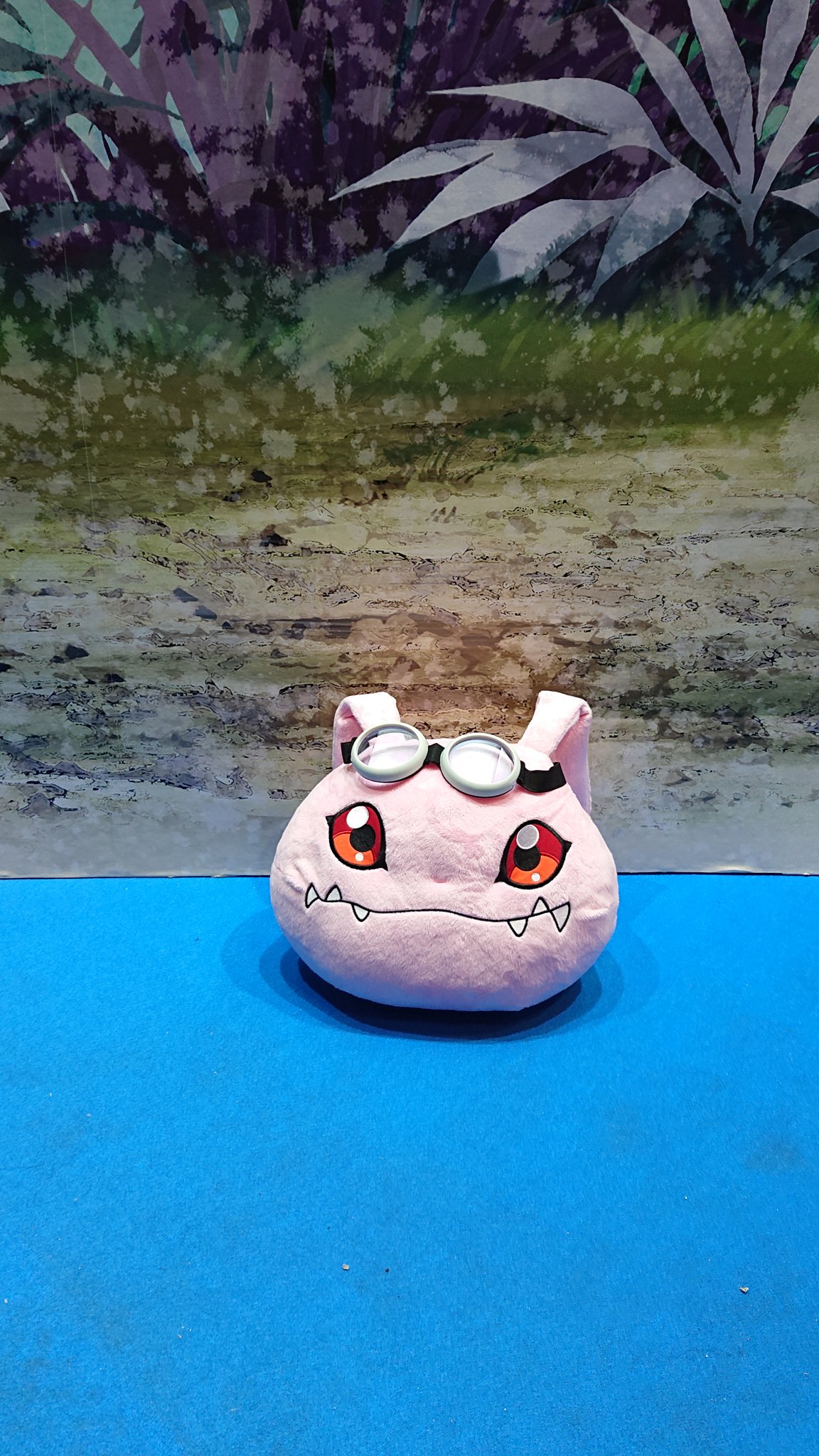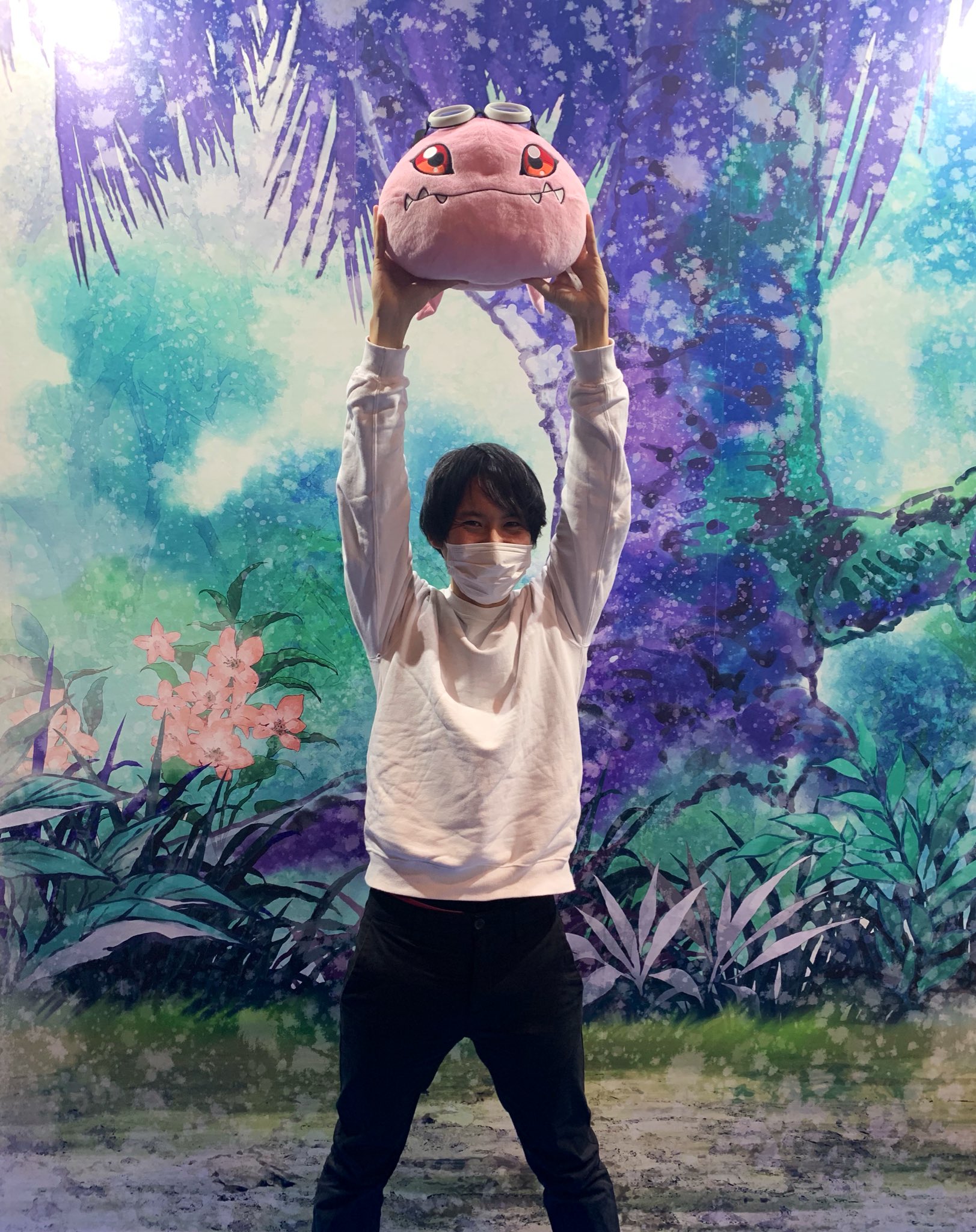 The mascots weren't always at the Digimon booth, as they were also walking the show floor and at floor events, so there was a giant Koromon plush wearing goggles for photos also.
Last few shots of the mascots, their tails.
Those who took photos and posted them to social media were given the new Kizuna holiday postcards.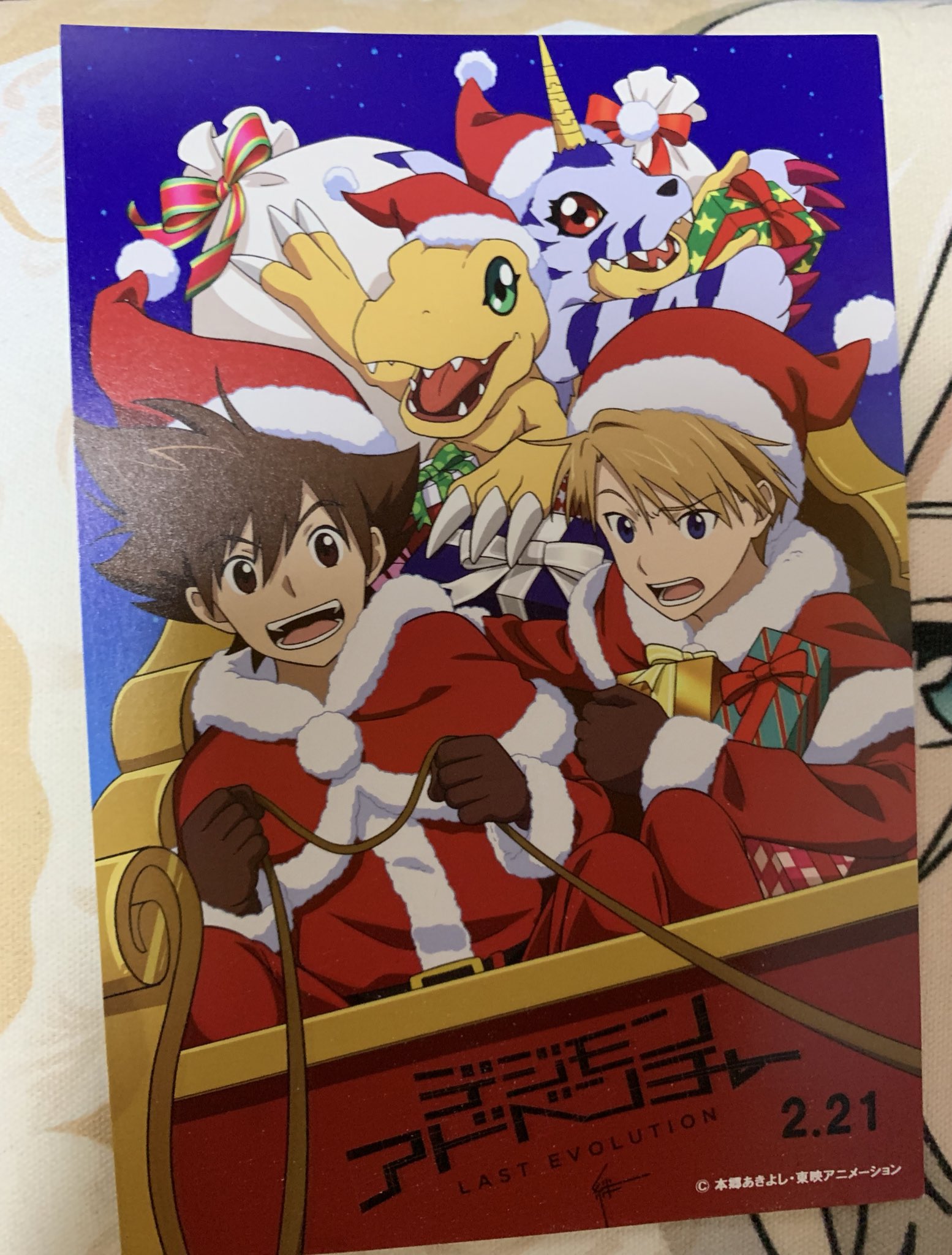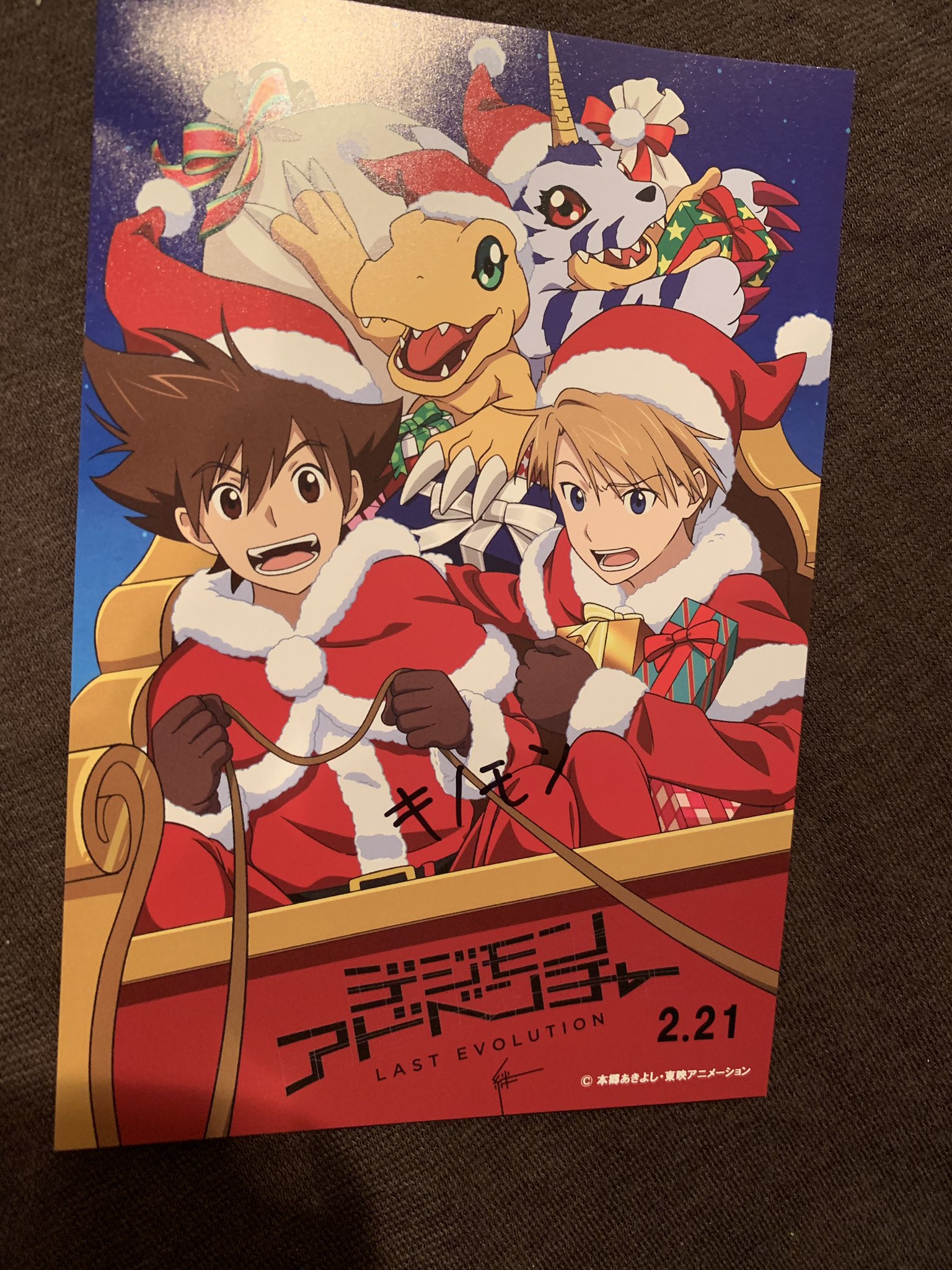 They also had copies of the Kizuna theatrical poster art to give away.
Also, no photos of him thus far, but Producer Kinoshita showed up unannounced to talk to fans who had shown up for photos, and signed postcards, etc. (The second postcard photo above has his signature in the middle. His method of signing Digimon items is a touch fun if you notice what he's done...)
Also at the booth were a few displays...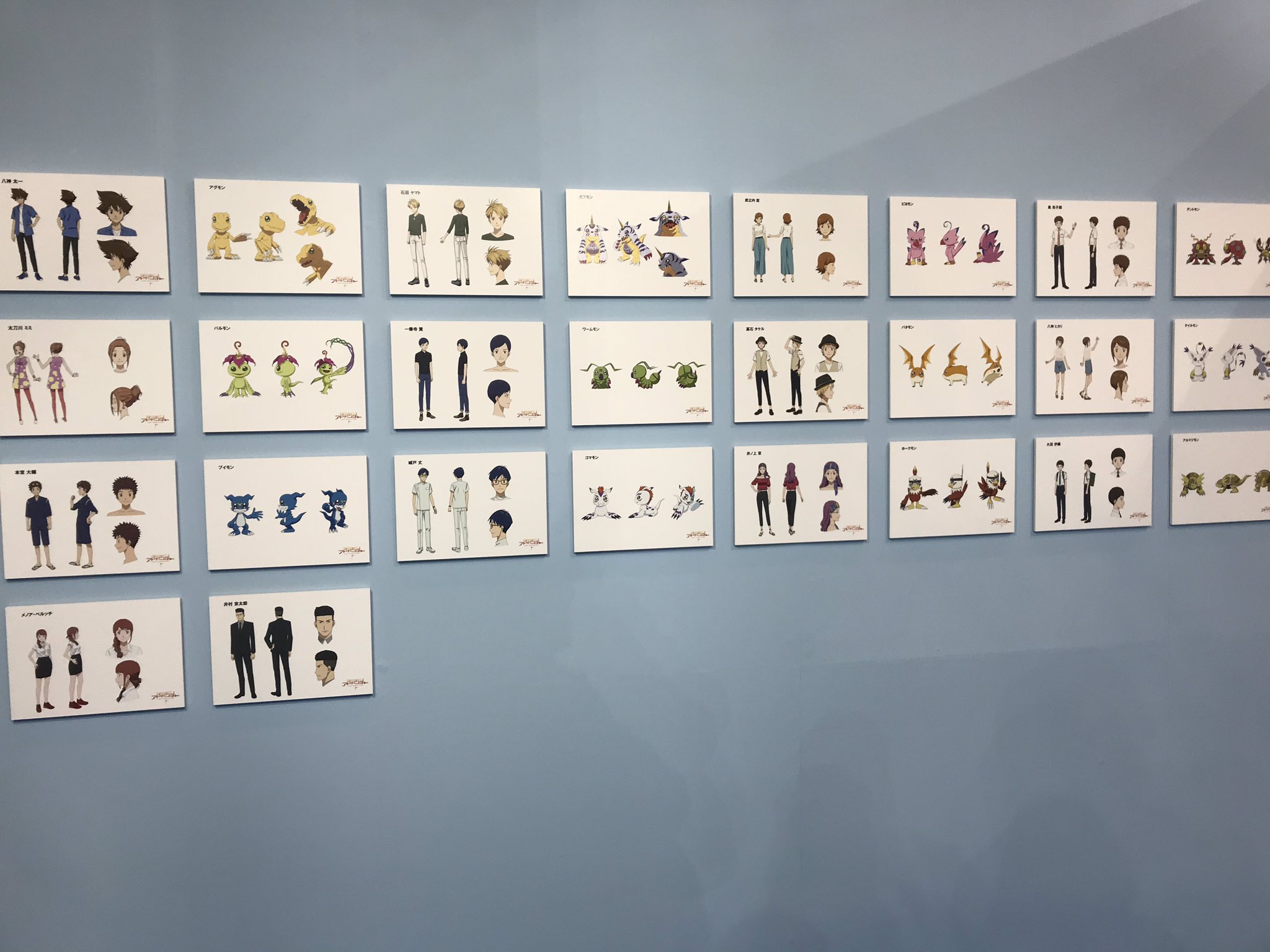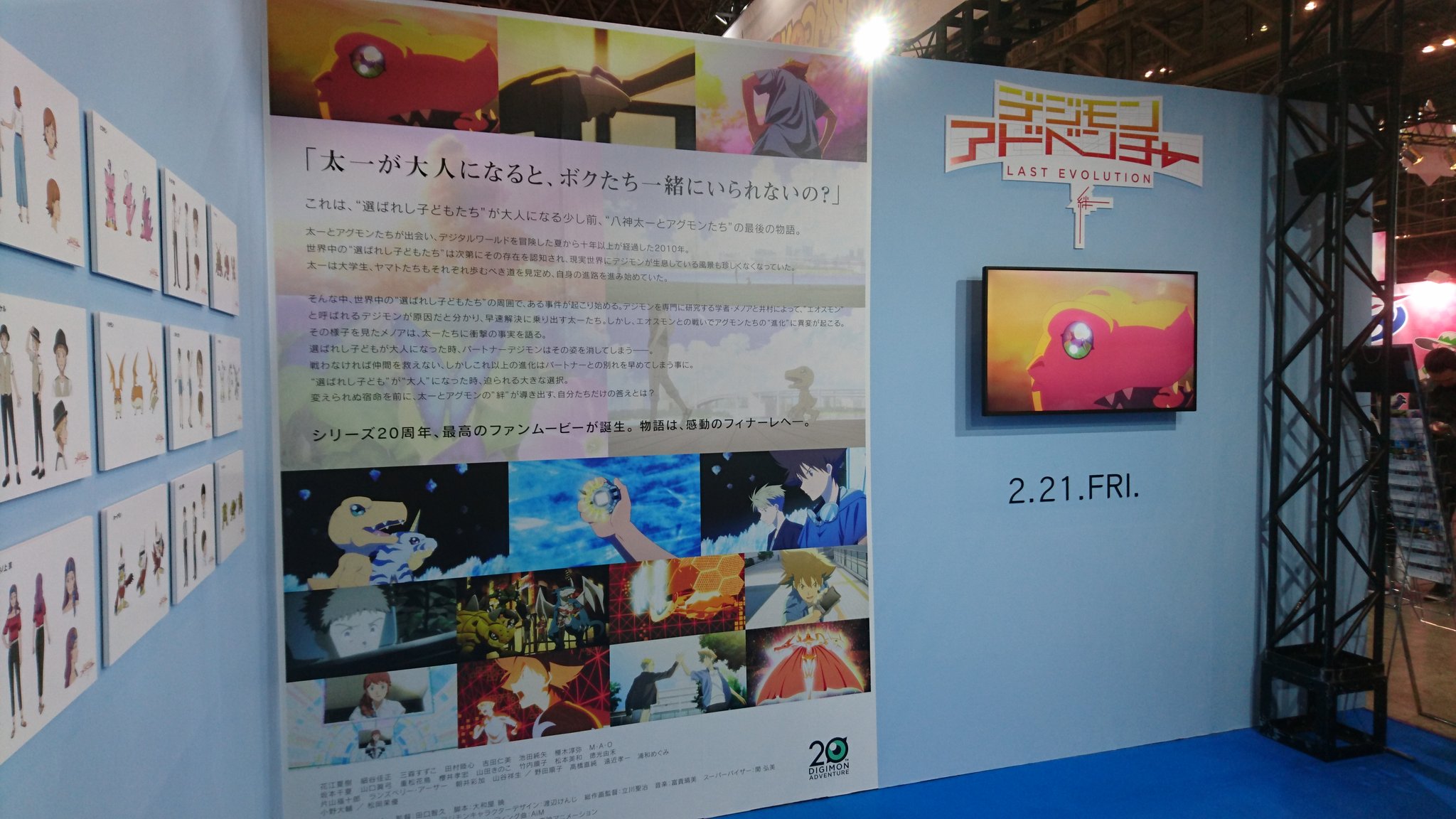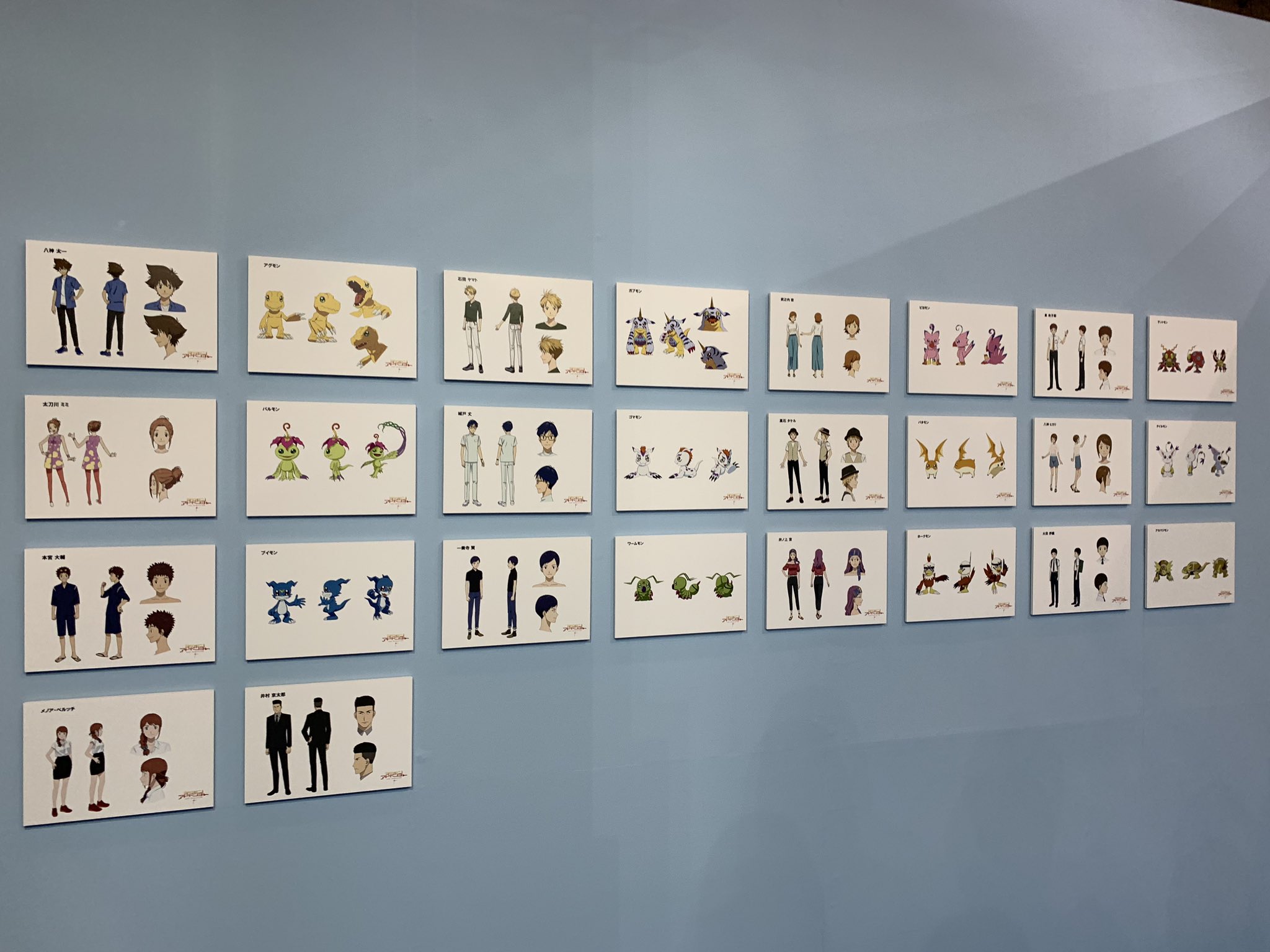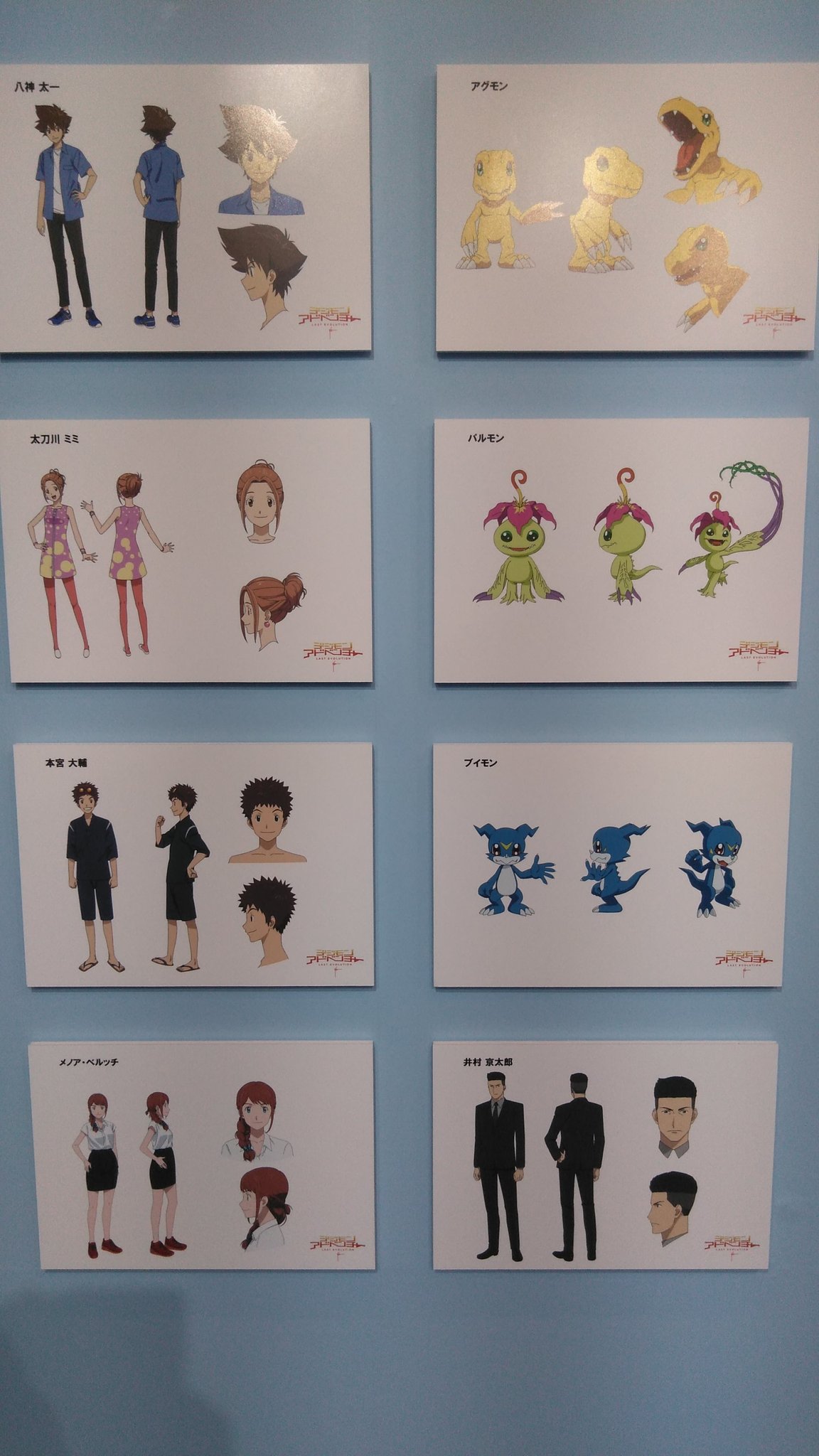 They had a display of the character art for all the main characters and Digimon from the new movie. On the other wall they had a big copy of the logo, the trailer looping, and a wall with screenshots from the new trailer, along with the movie synopsis, cast, and credits. (Originally a few characters were put in the wrong places but they swapped into the right places.)
We also have a better look at the character art thanks to
Haiji_No5
who went to the effort to photograph each one seperately knowing fans would want to be able to see them.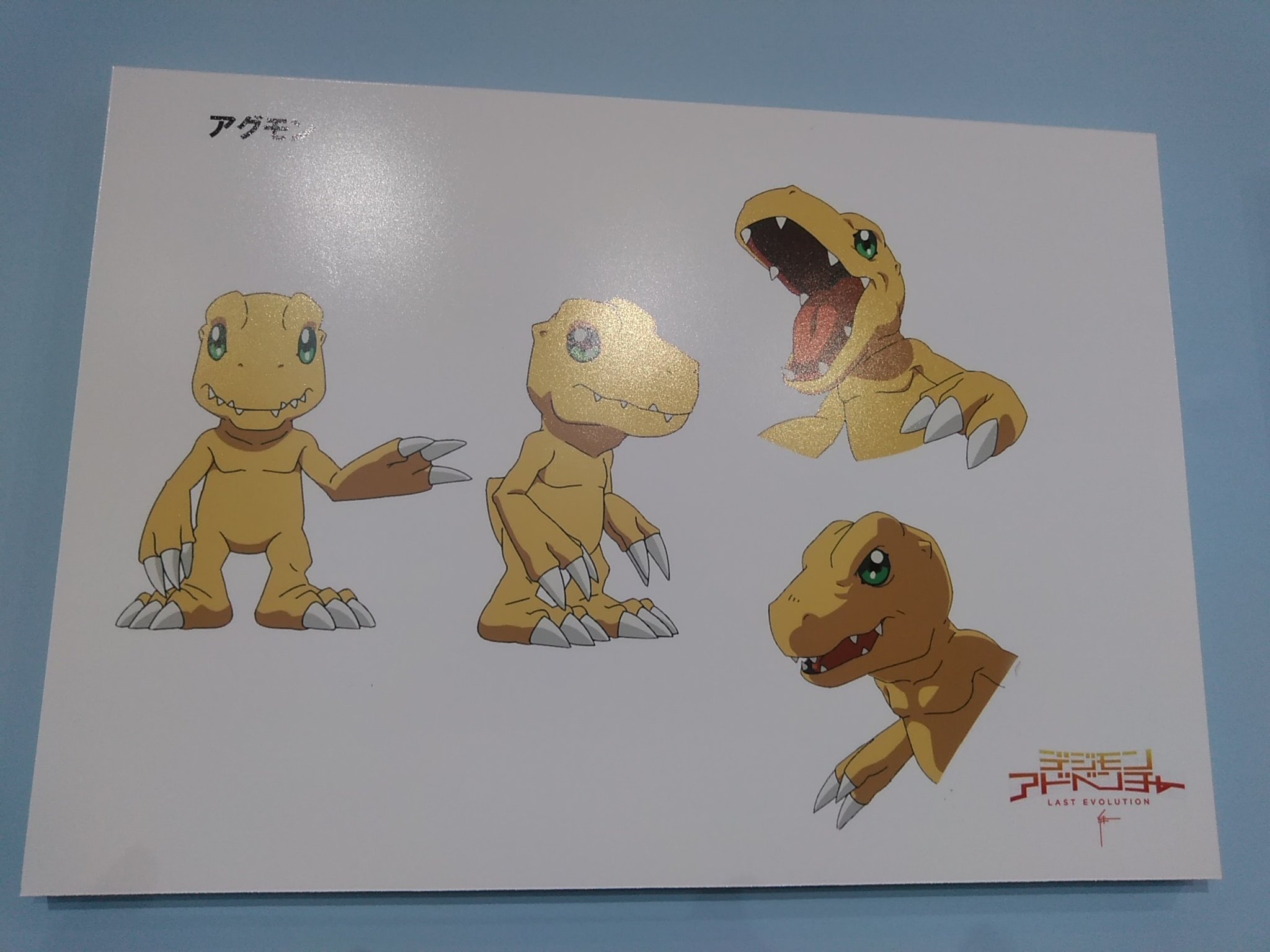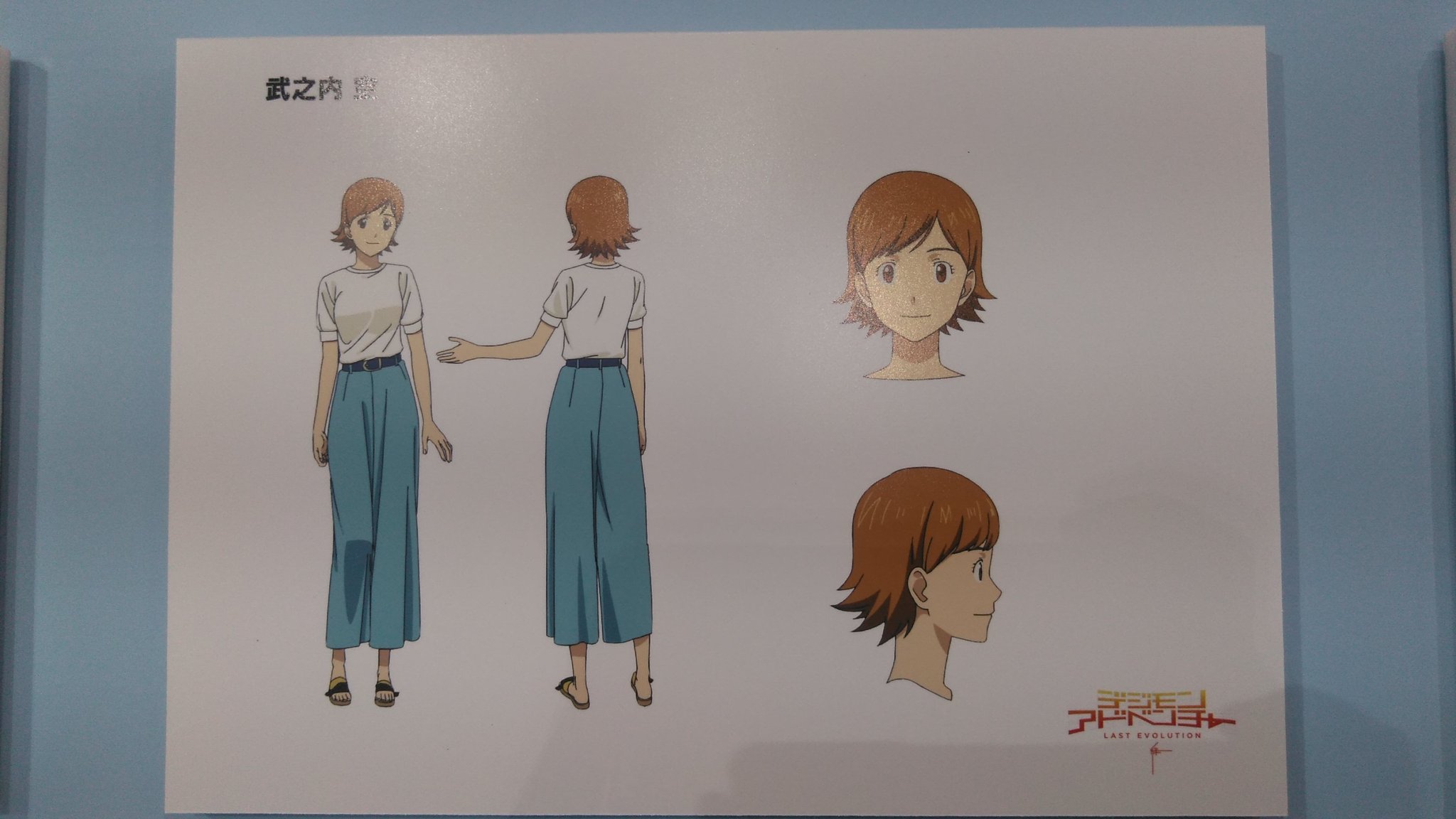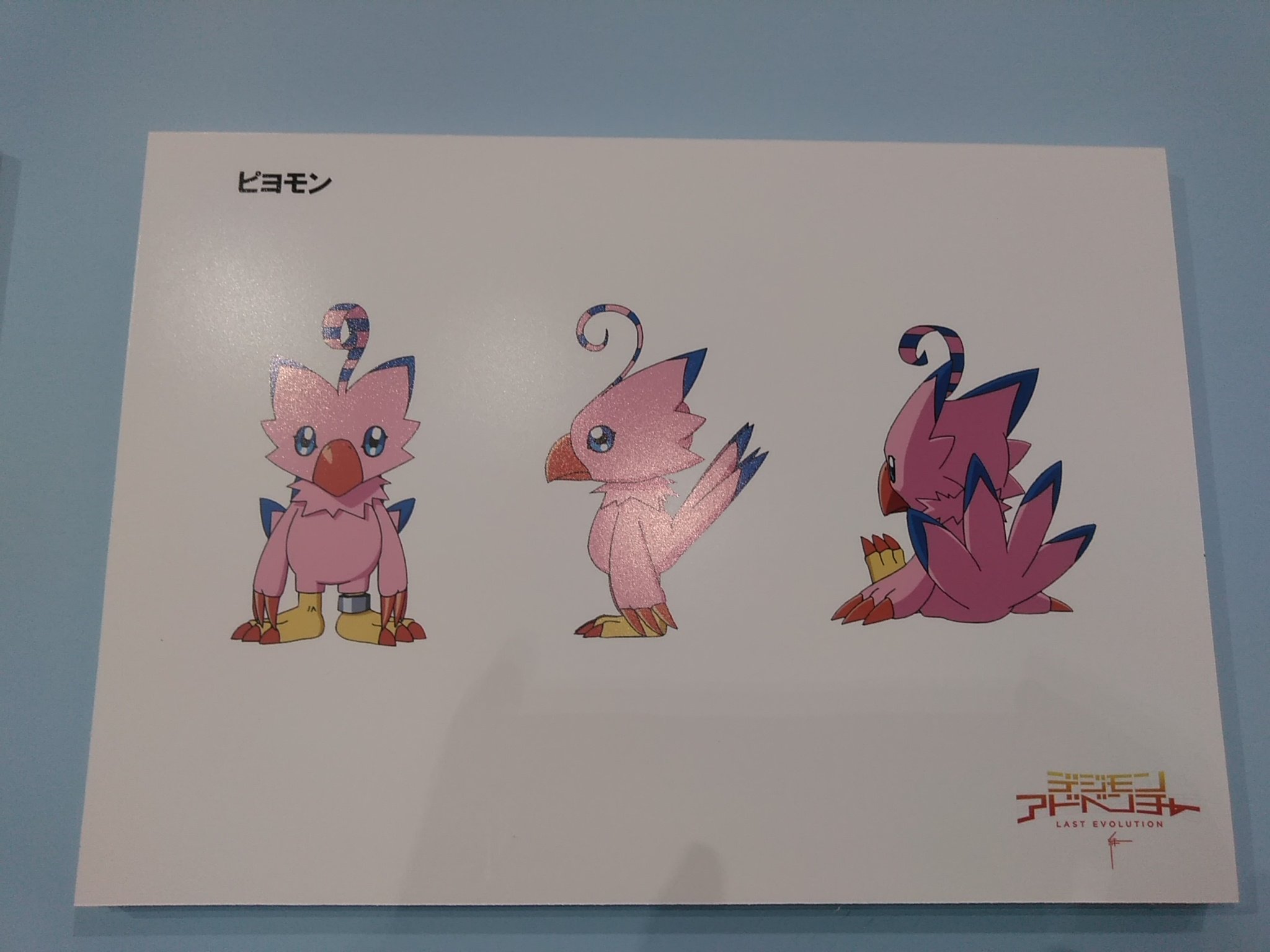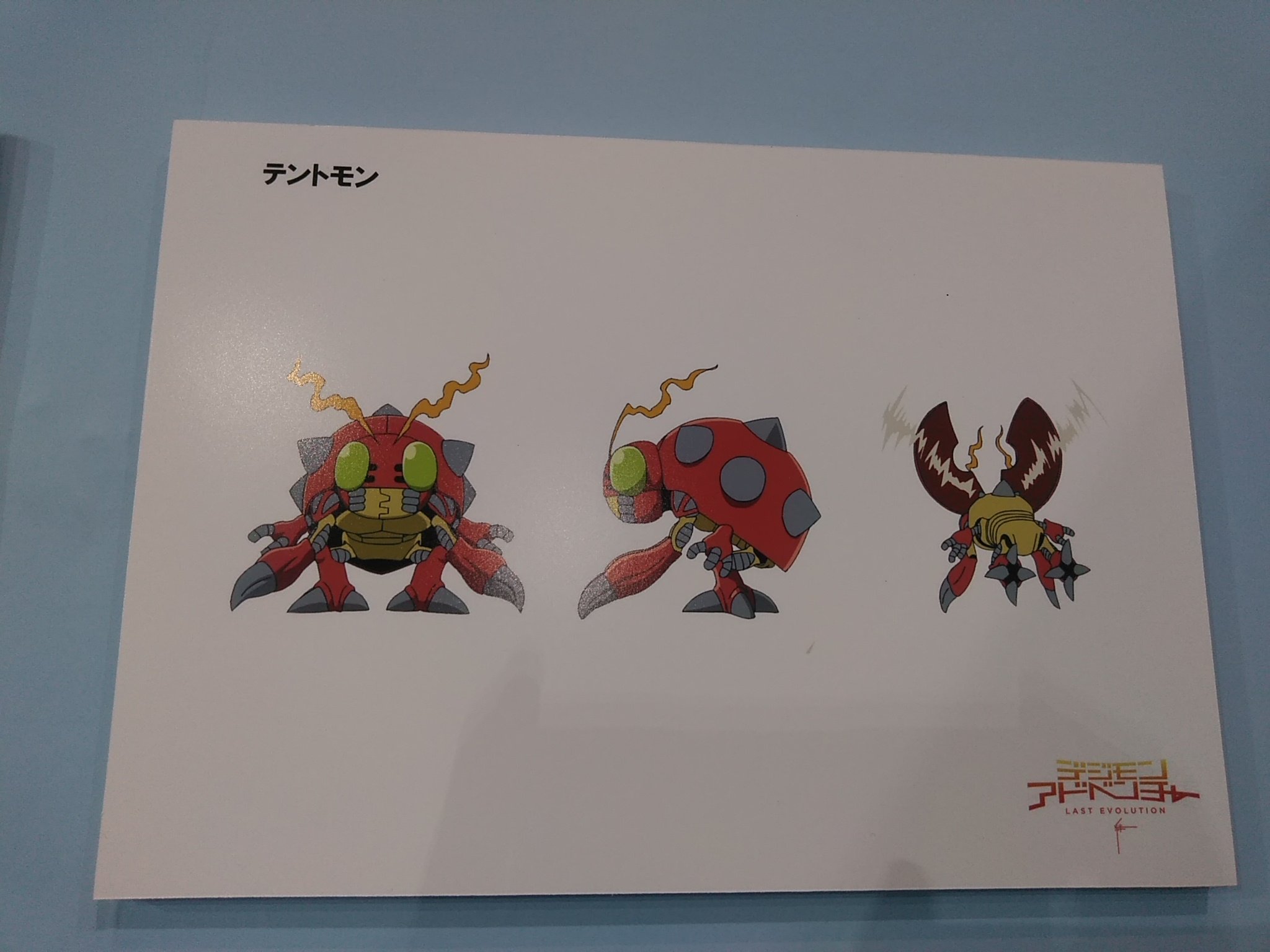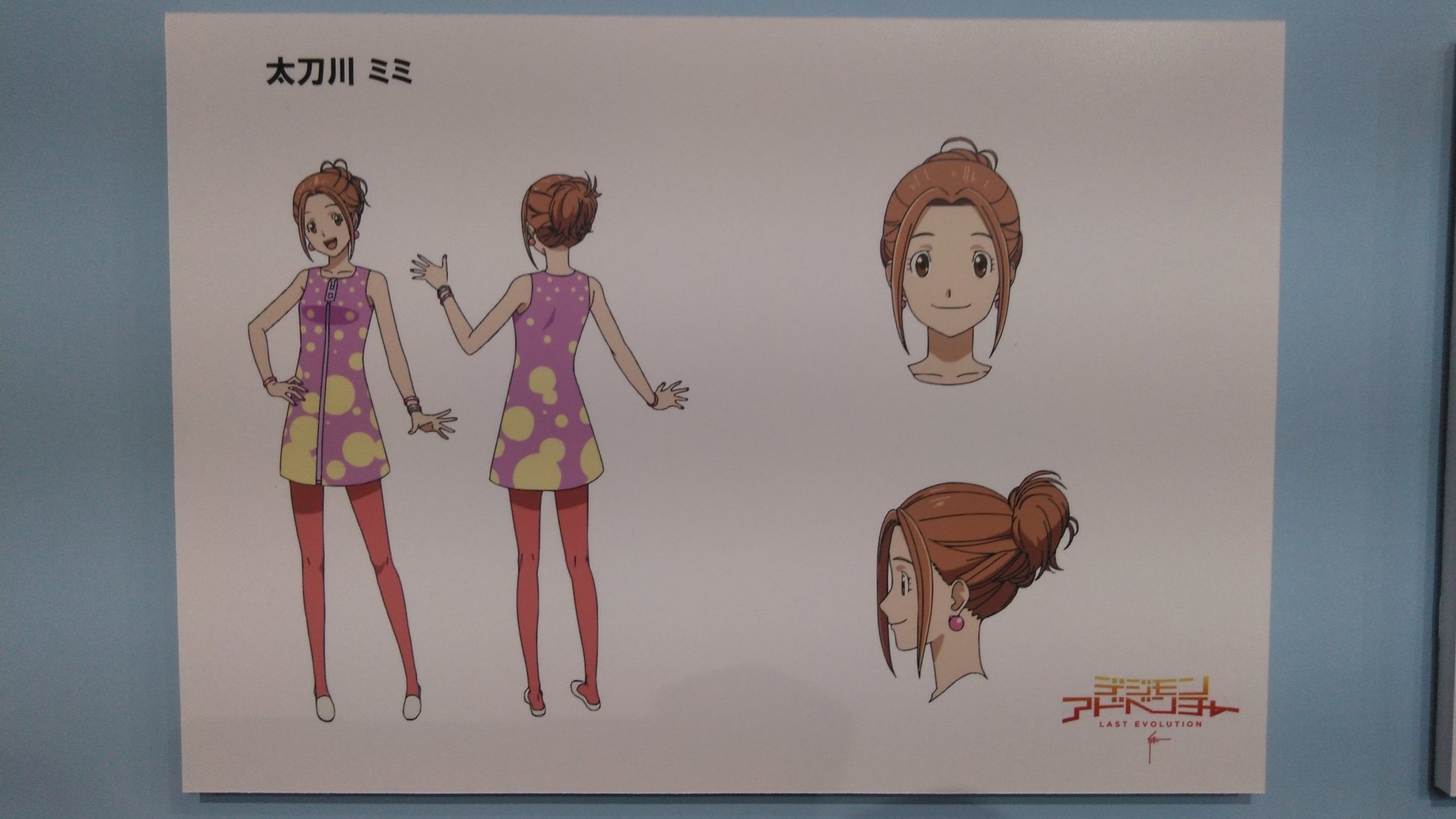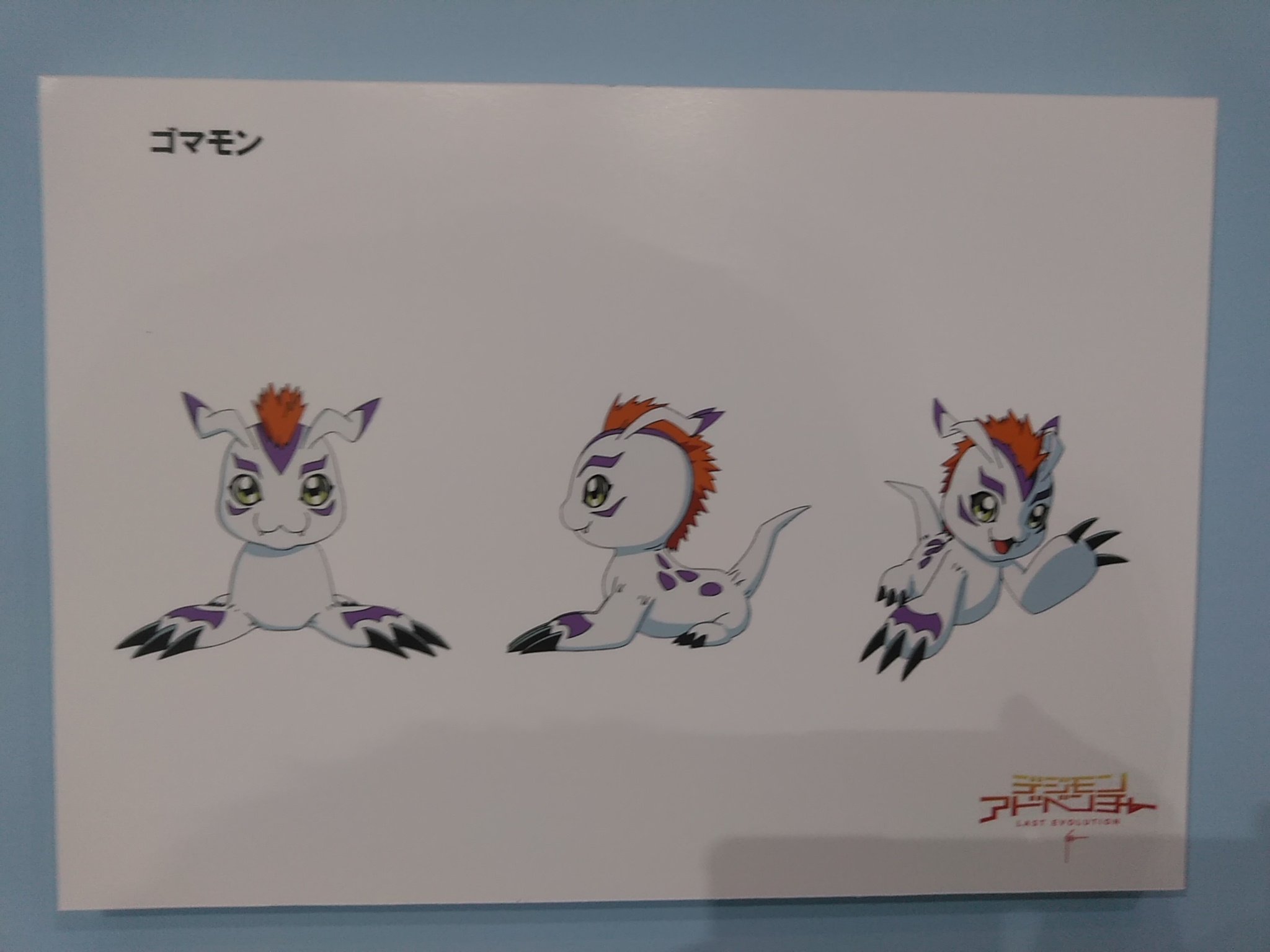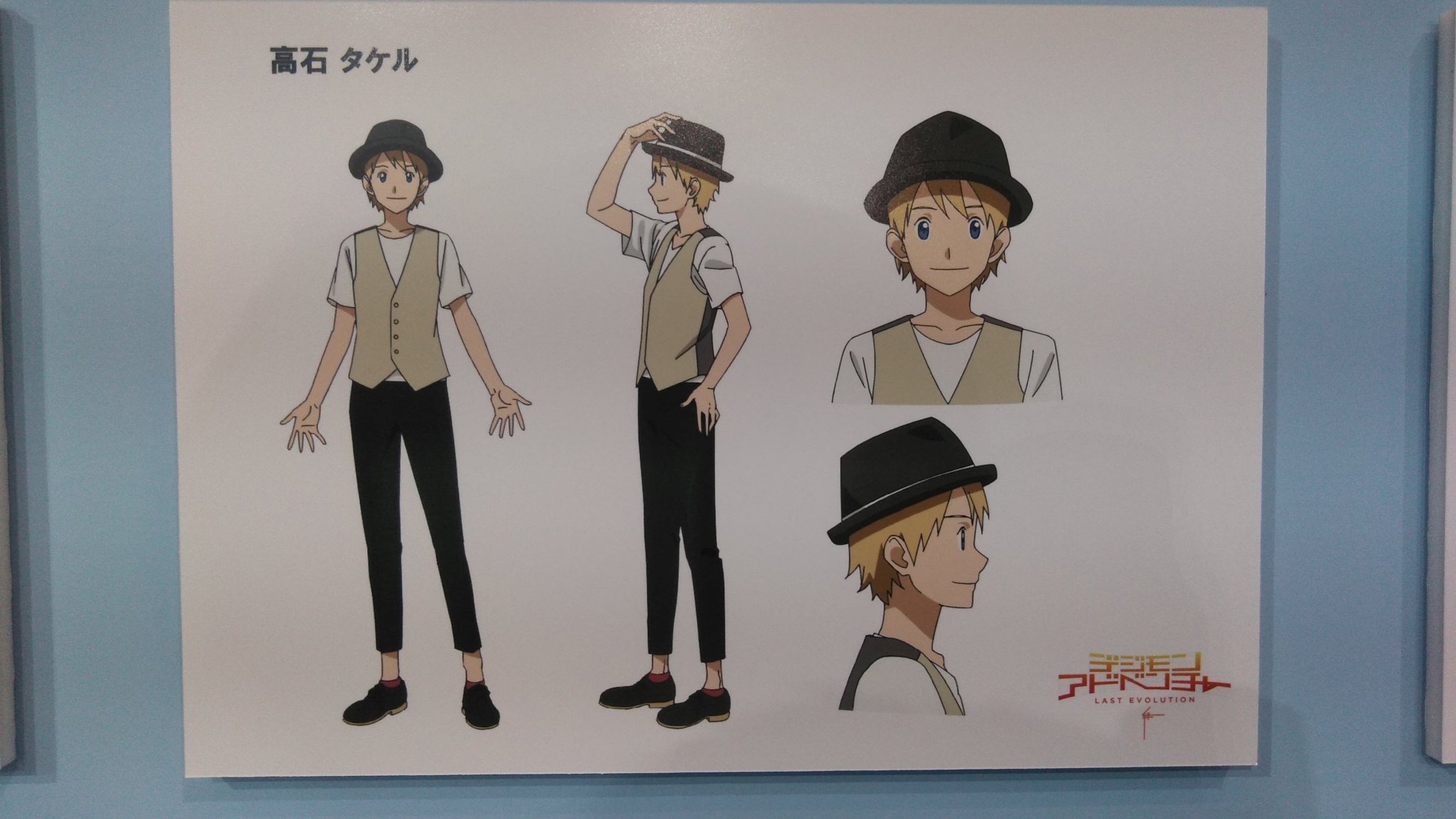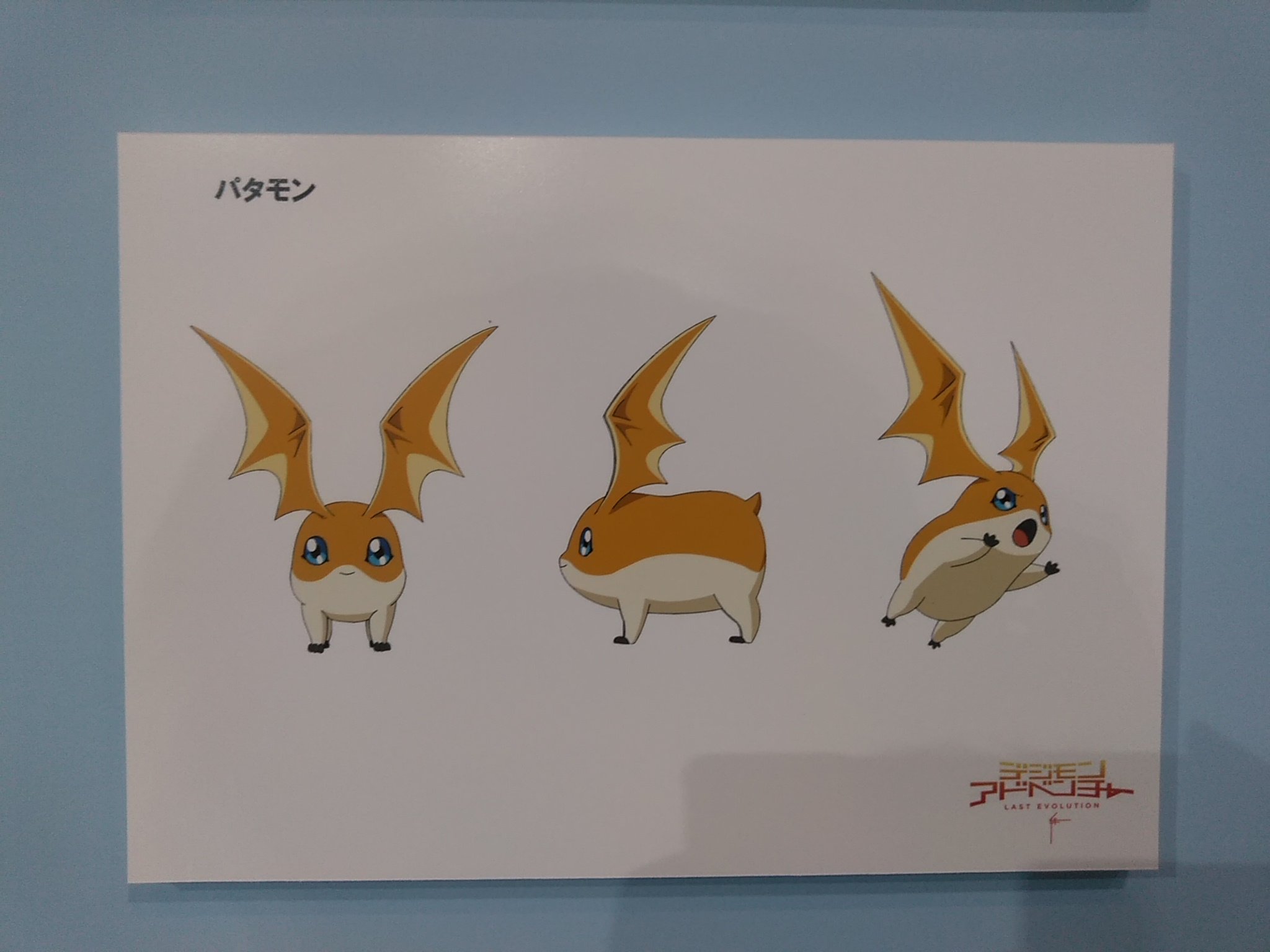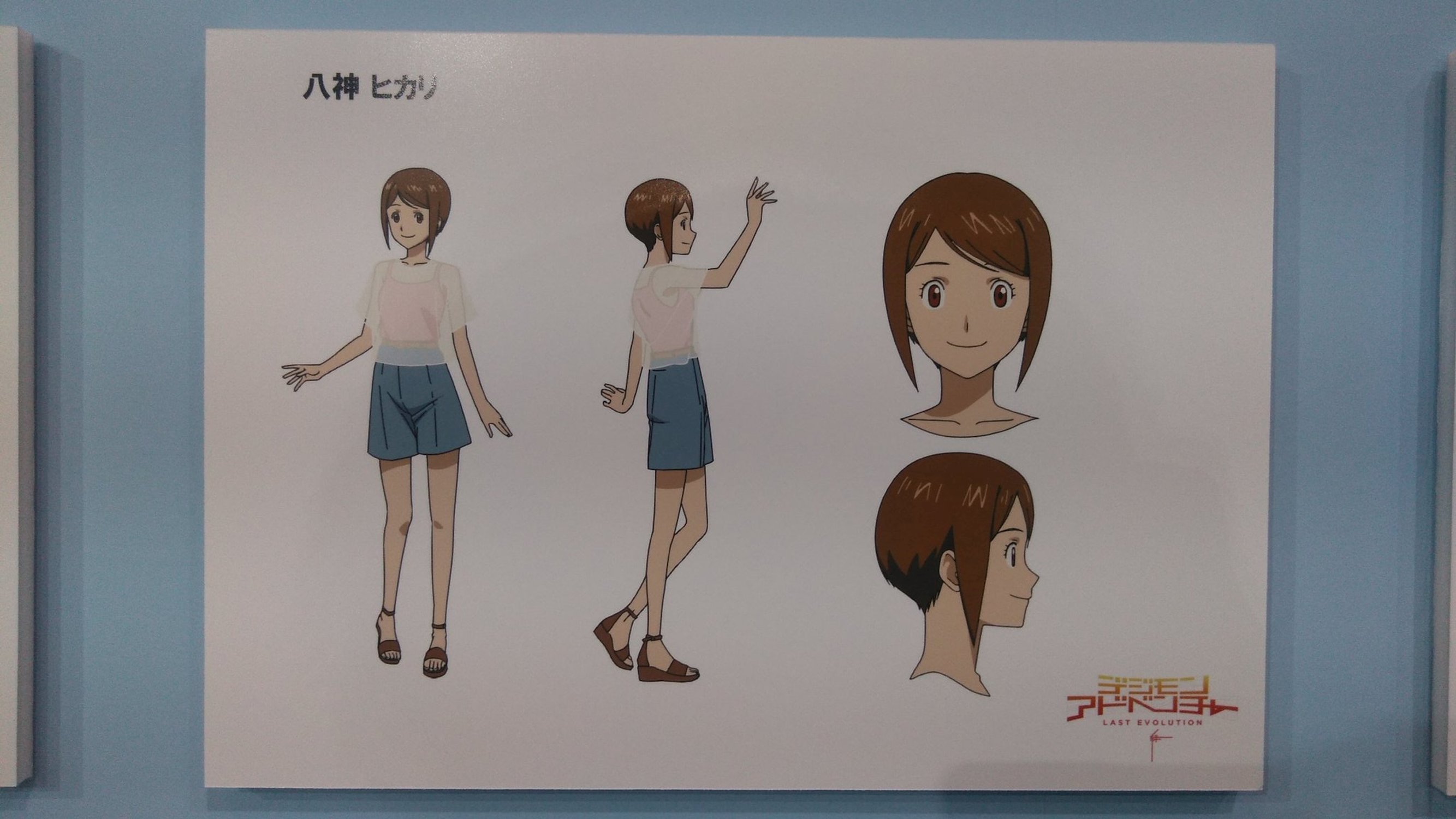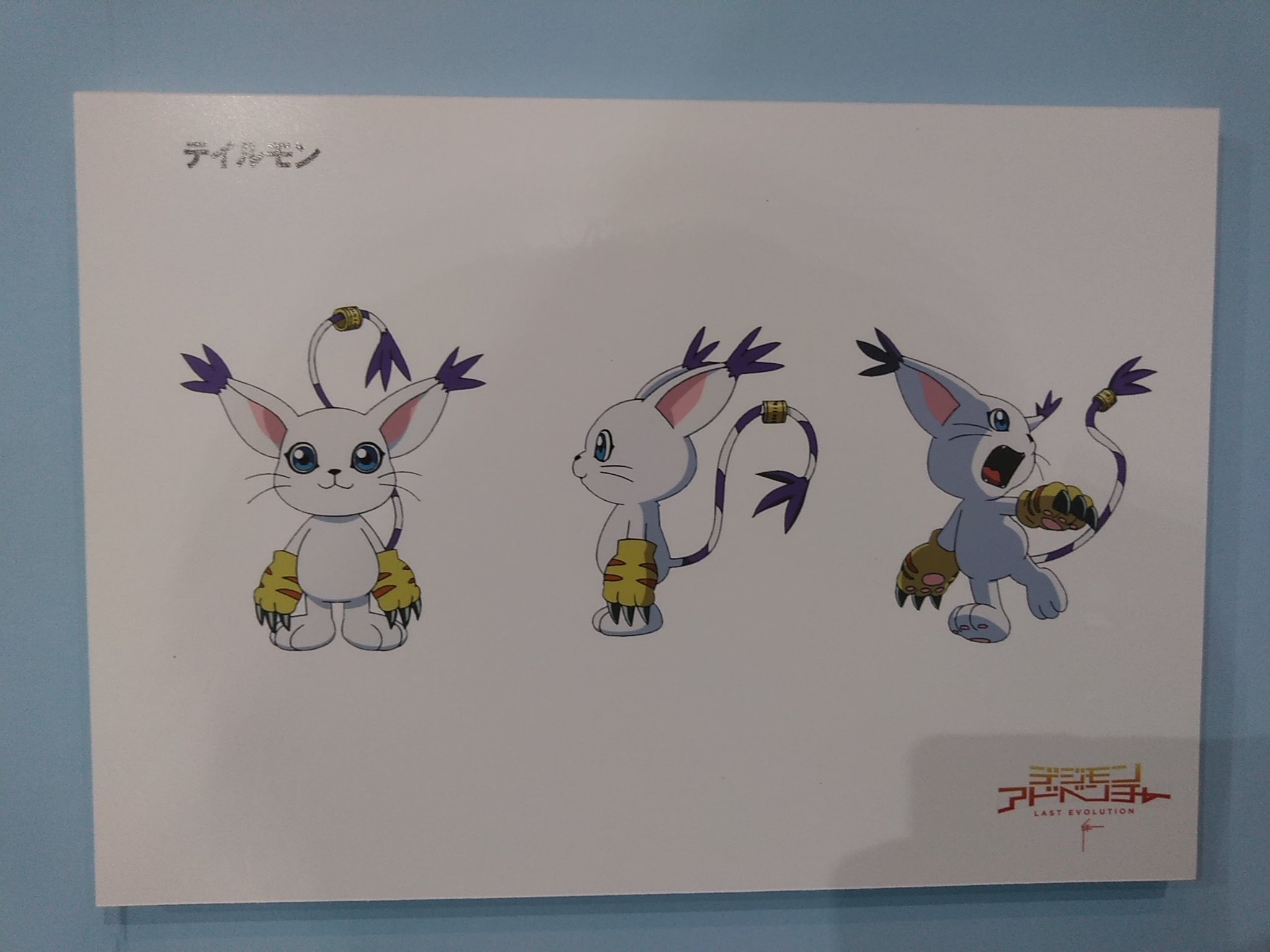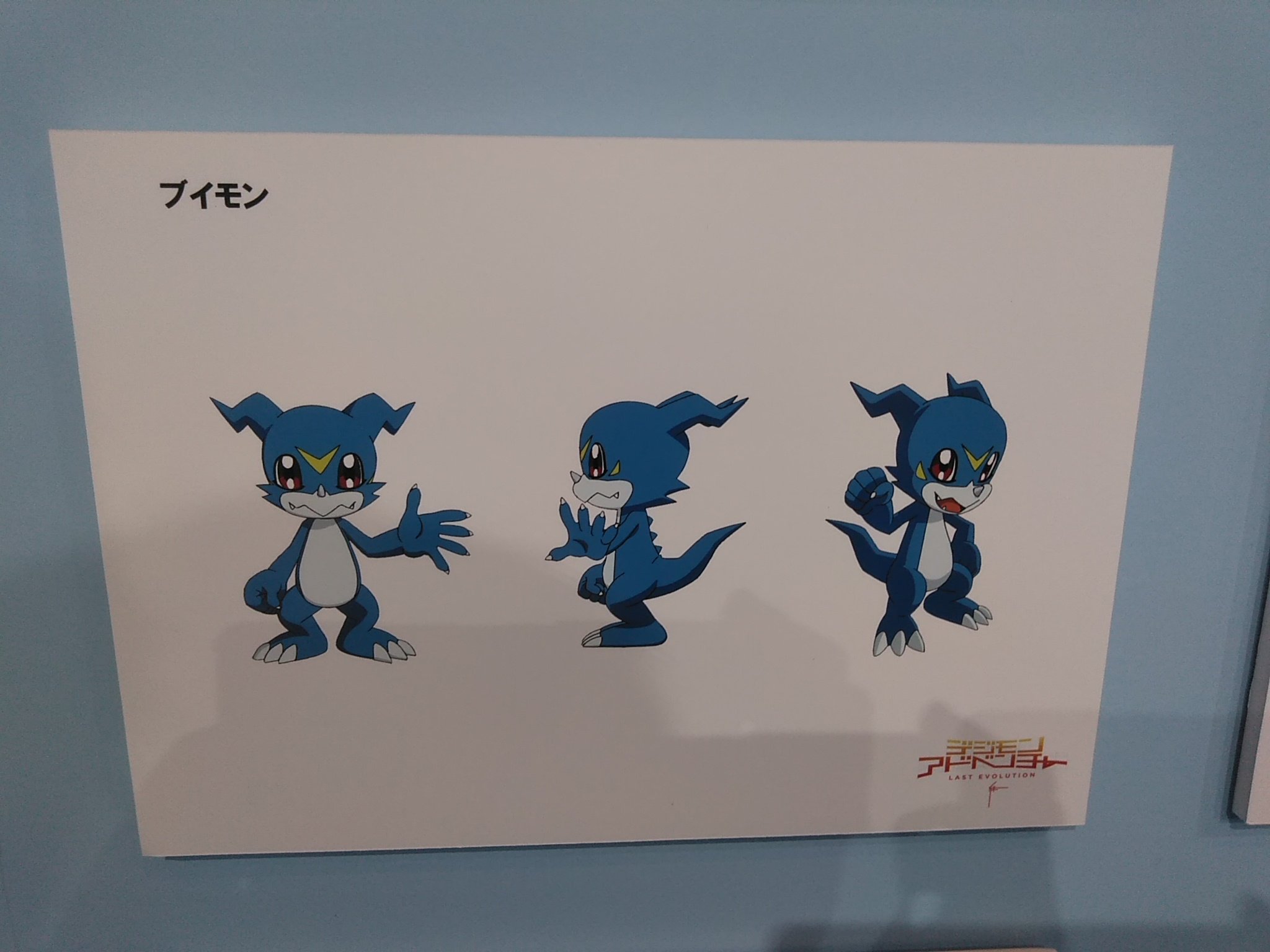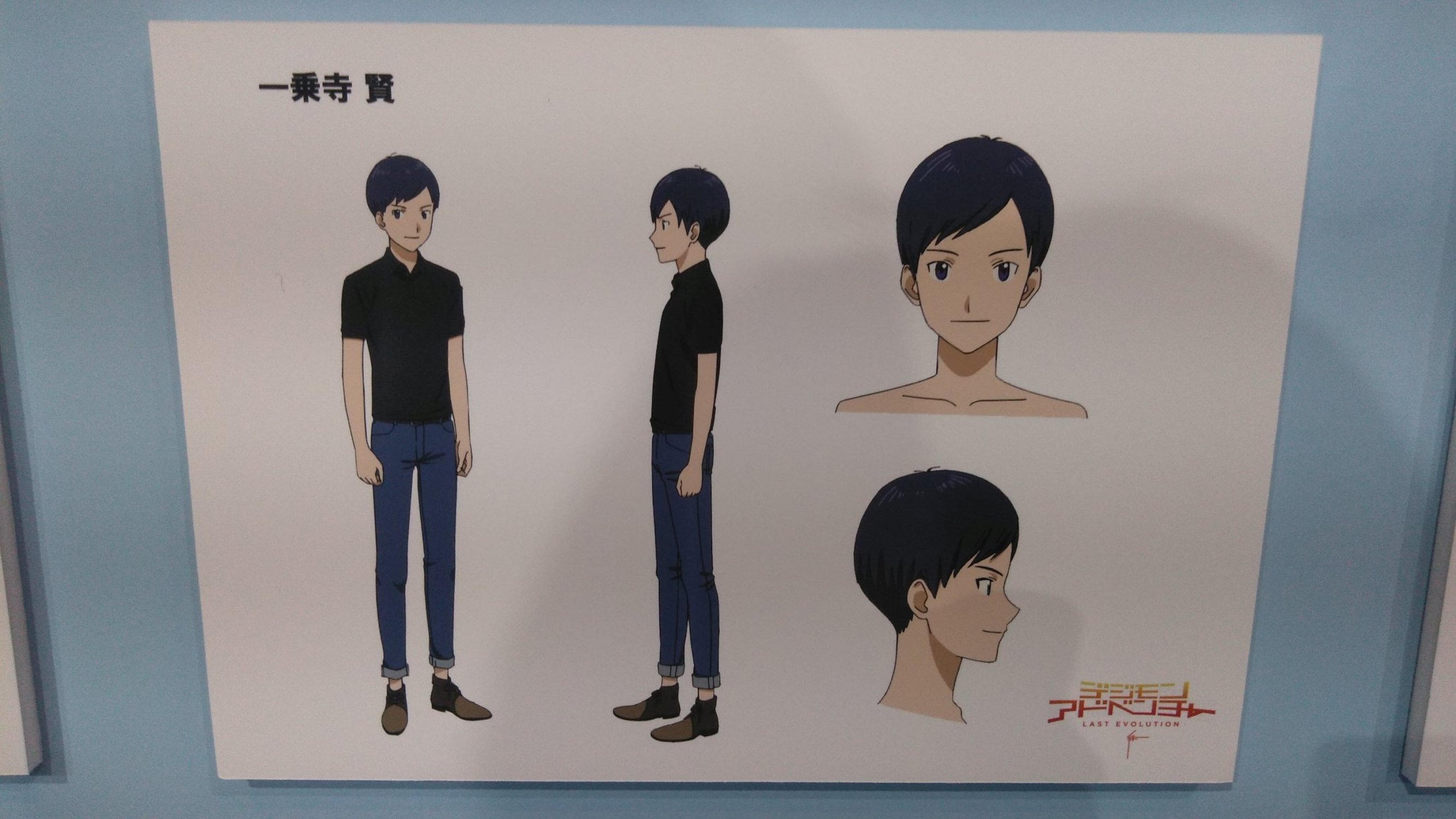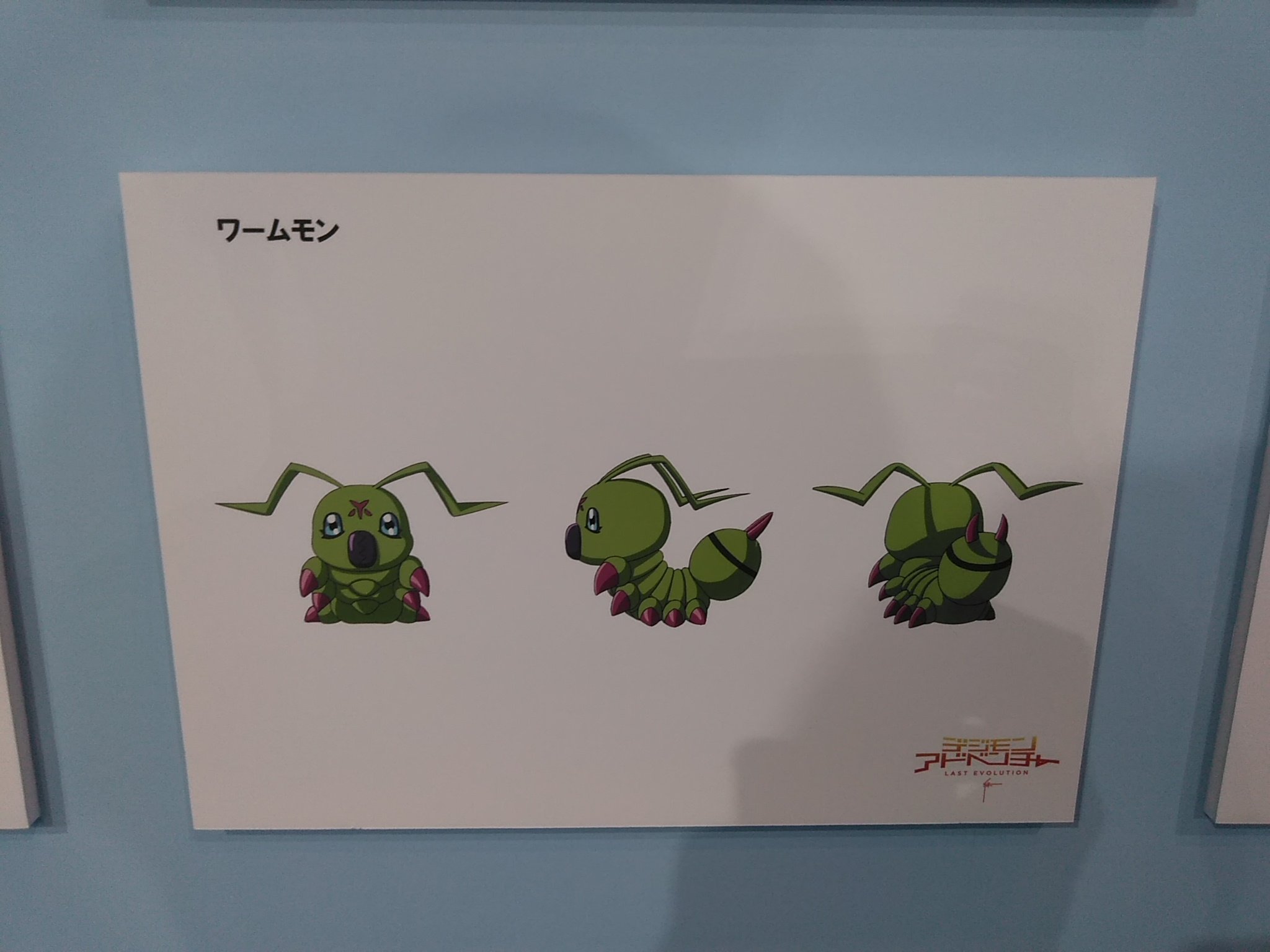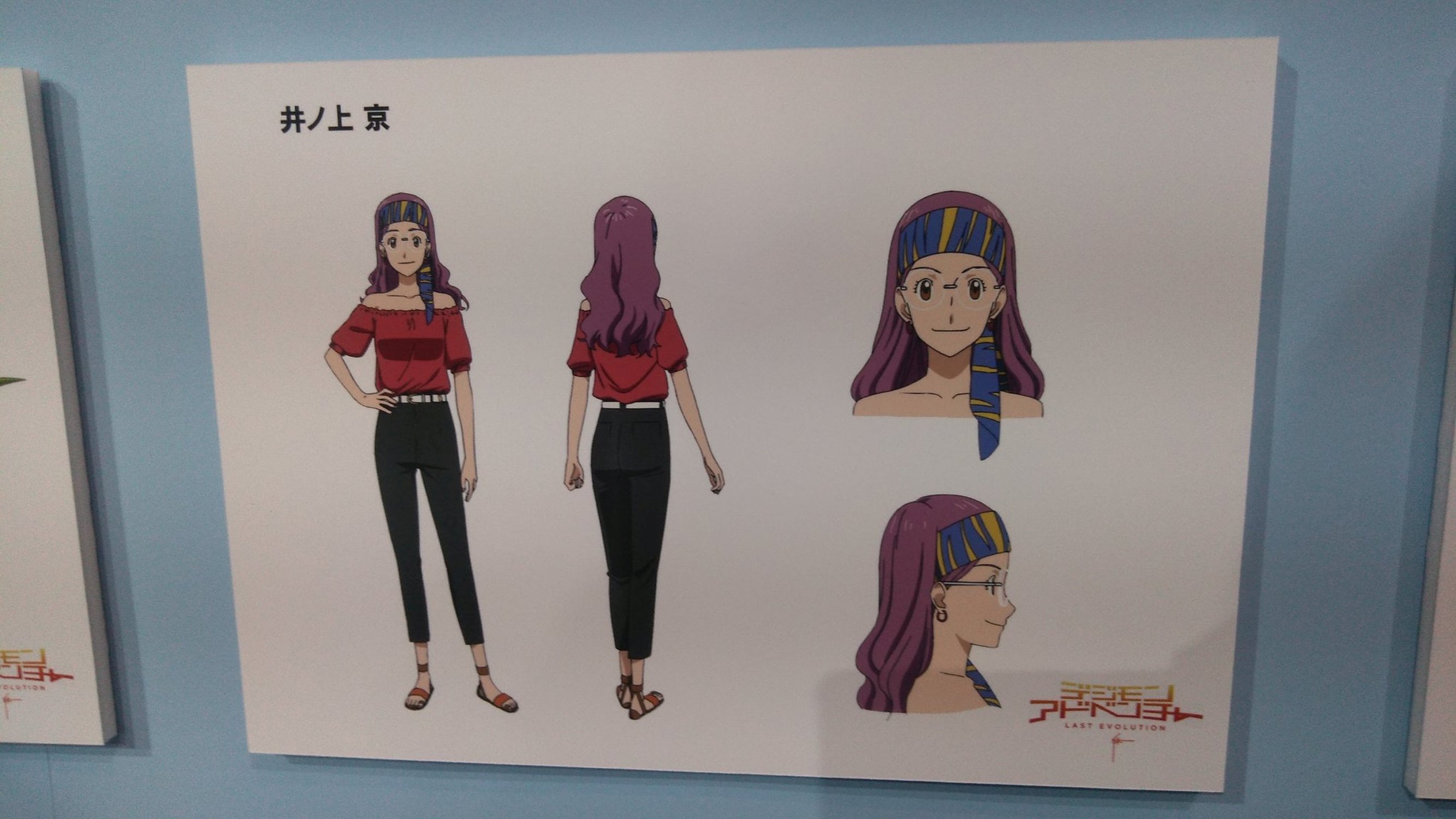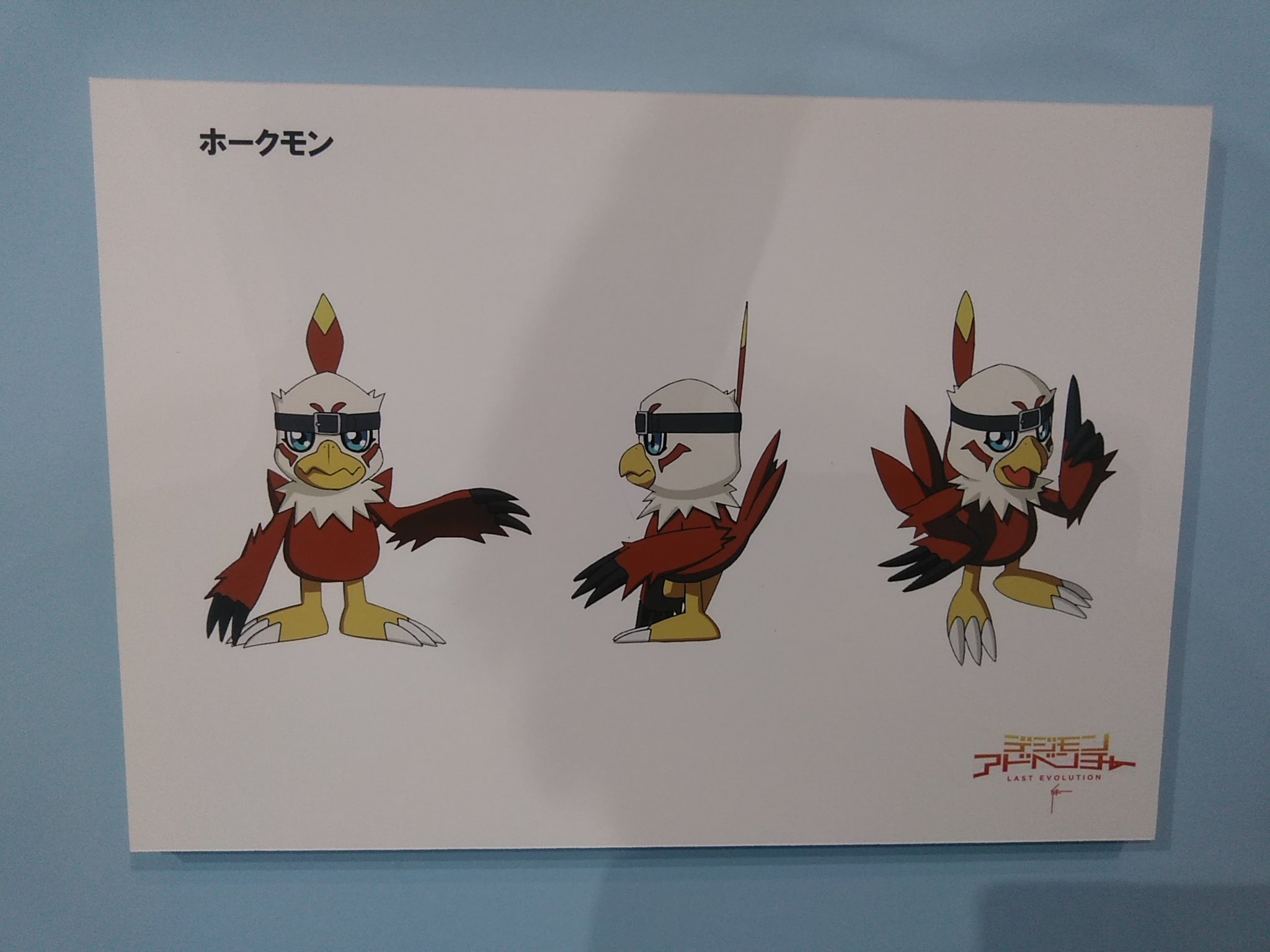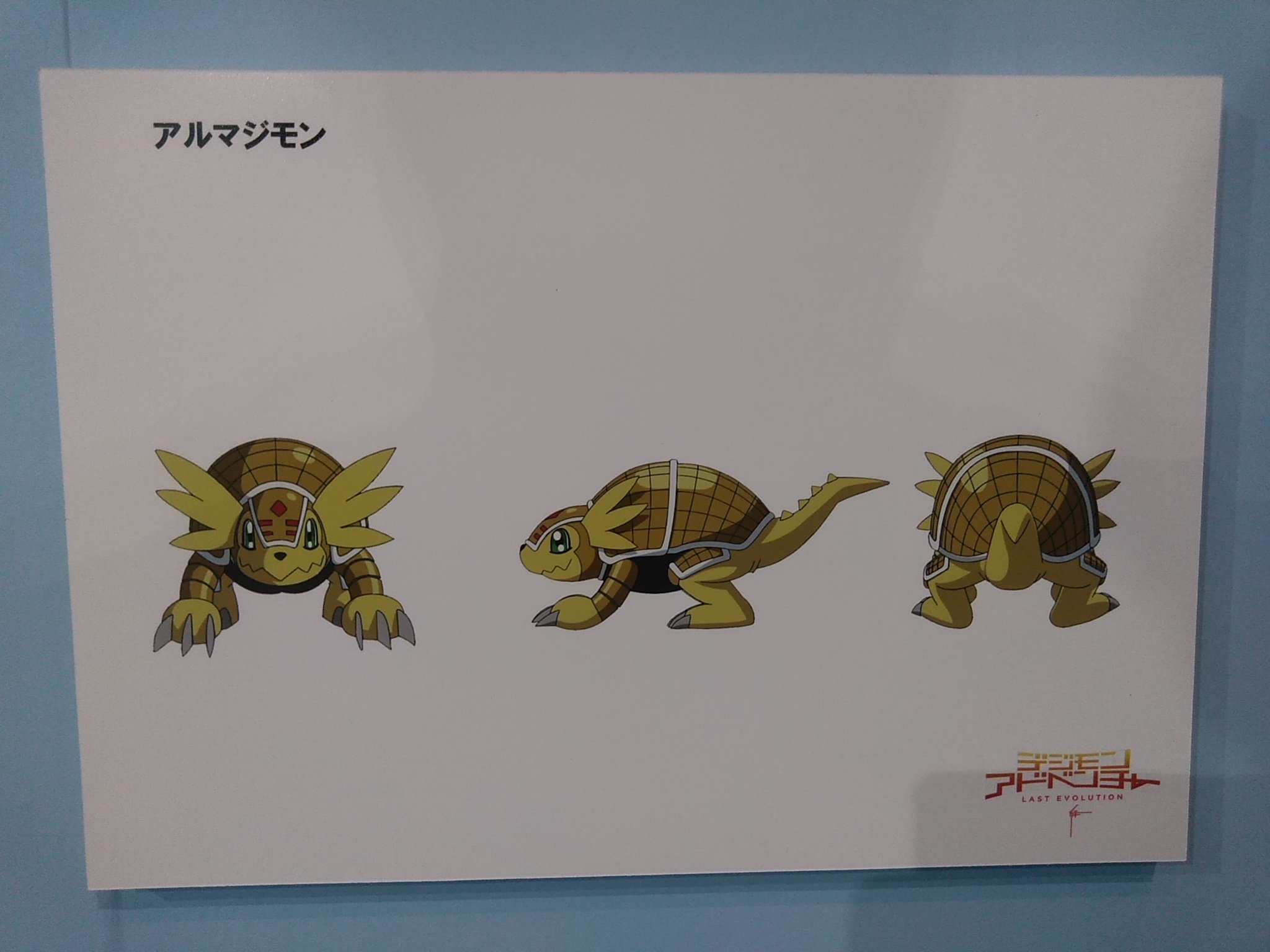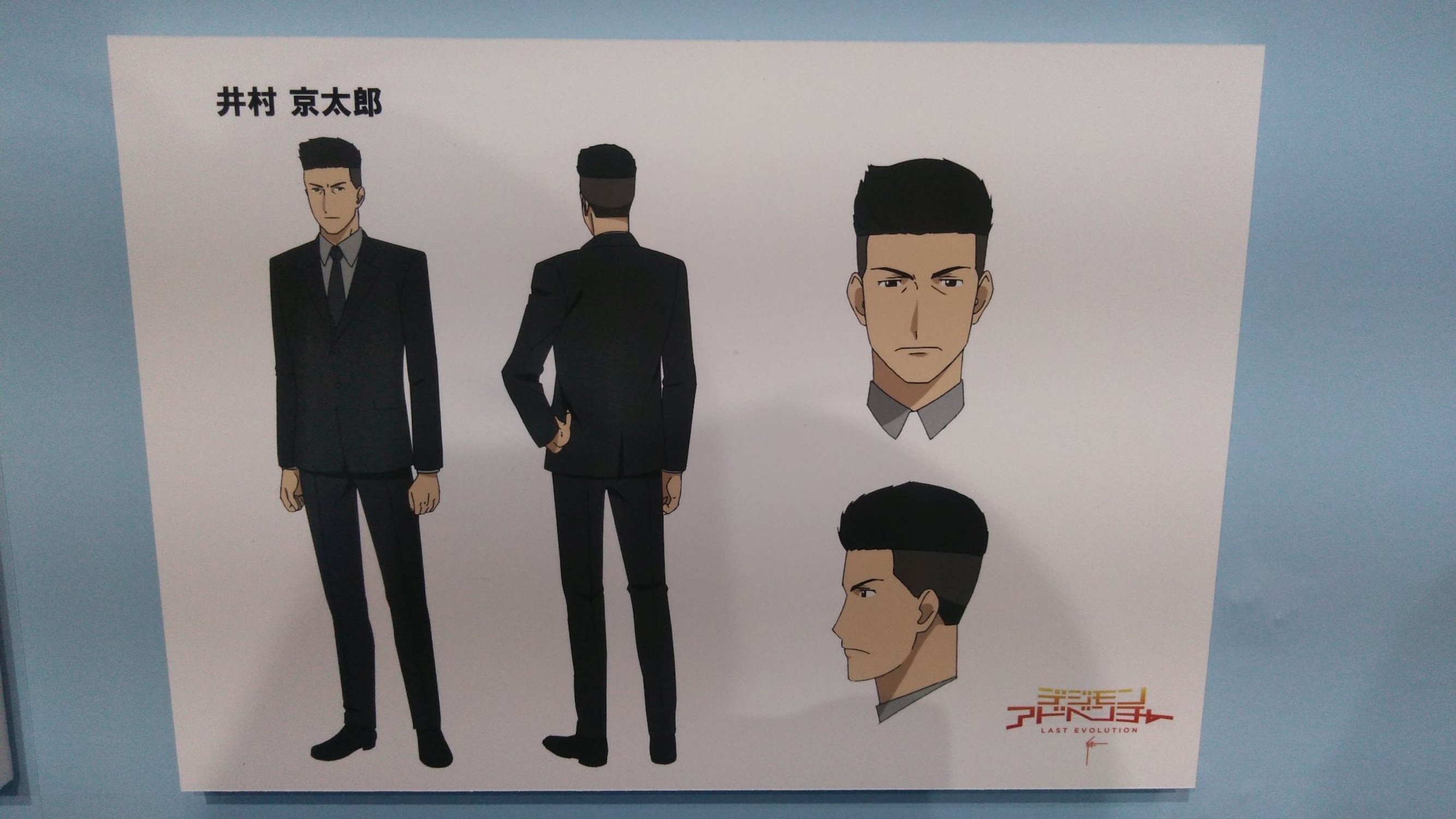 Quite a nice display at Jump Festa 2020, with the new movie coming up.
Digimon Adventure: Last Evolution Kizuna, the 20th Anniversary film for Digimon Adventure, comes out February 21, 2020 in Japan, with a release in the US in Spring 2020 announced.
Images above are from
Haiji_No5
,
digimomyonyon
,
the Digimon Adventure Twitter
,
karamatsu_124
,
raikoooo7496
,
macgyver2120
,
kurohaiyuu
,
twimo_
,
BK_kuro96
,
d0626y0713
, and
u_g46
.
Now for the actual news index, with some of the more interesting recent news....
We got a new trailer for Digimon Adventure Last Evolution Kizuna
, along with music details and
a new poster
.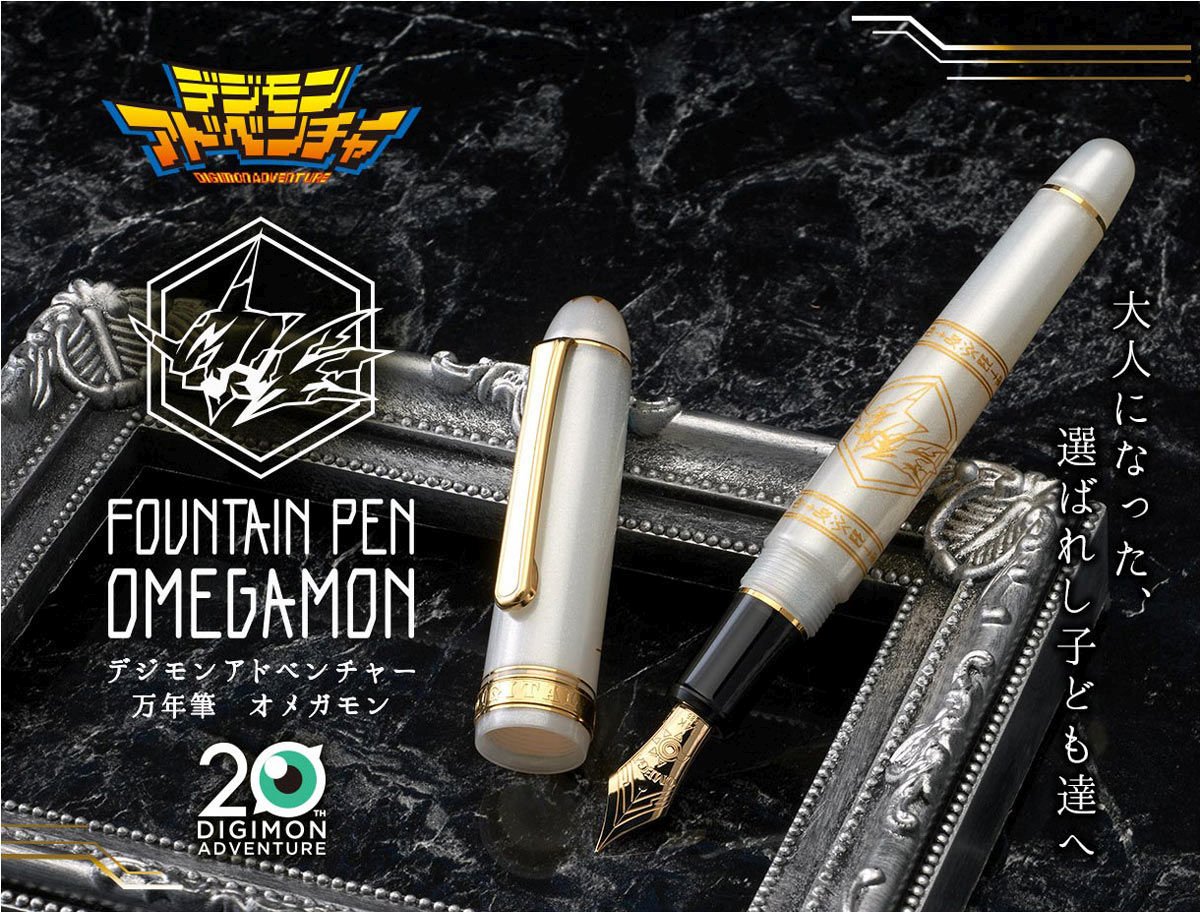 A fancy, and expensive, Omegamon fountain pen is being released.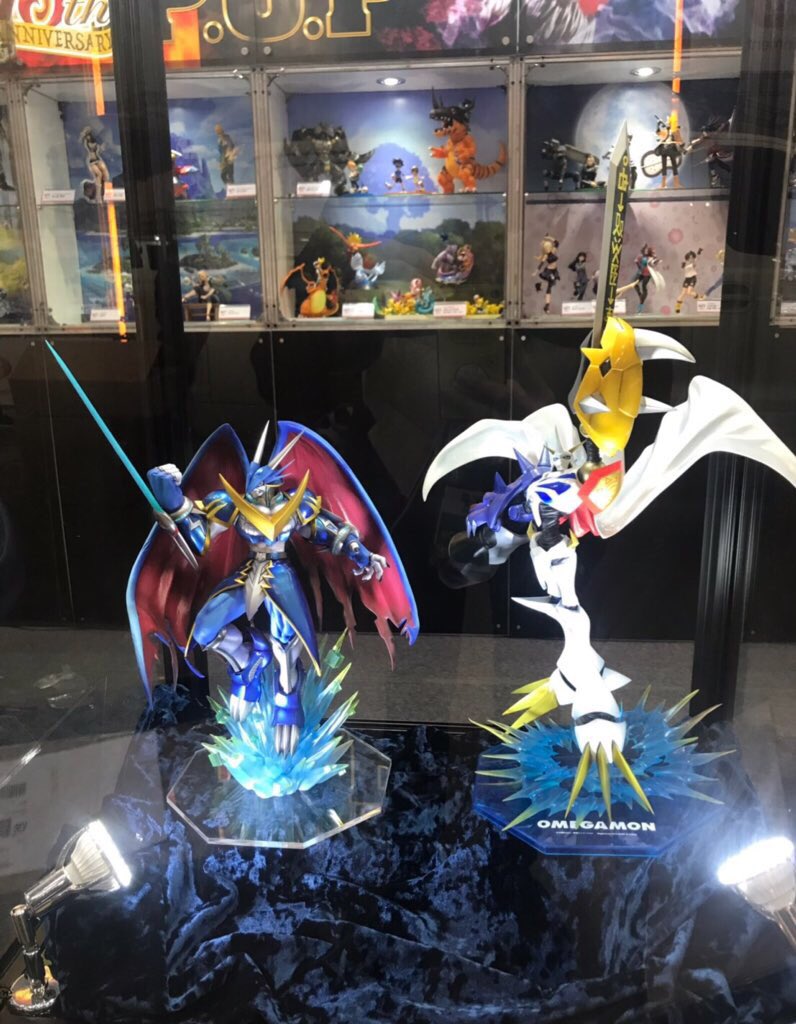 We got a good size comparison
of the upcoming ULForceV-dramon figure with it on display next to Omegamon.

The February V-Jump was mostly information we already had
...
except for a few Survive updates, and news of a livestream in January
.
We also got a few Survive story and character updates
outside of V-Jump.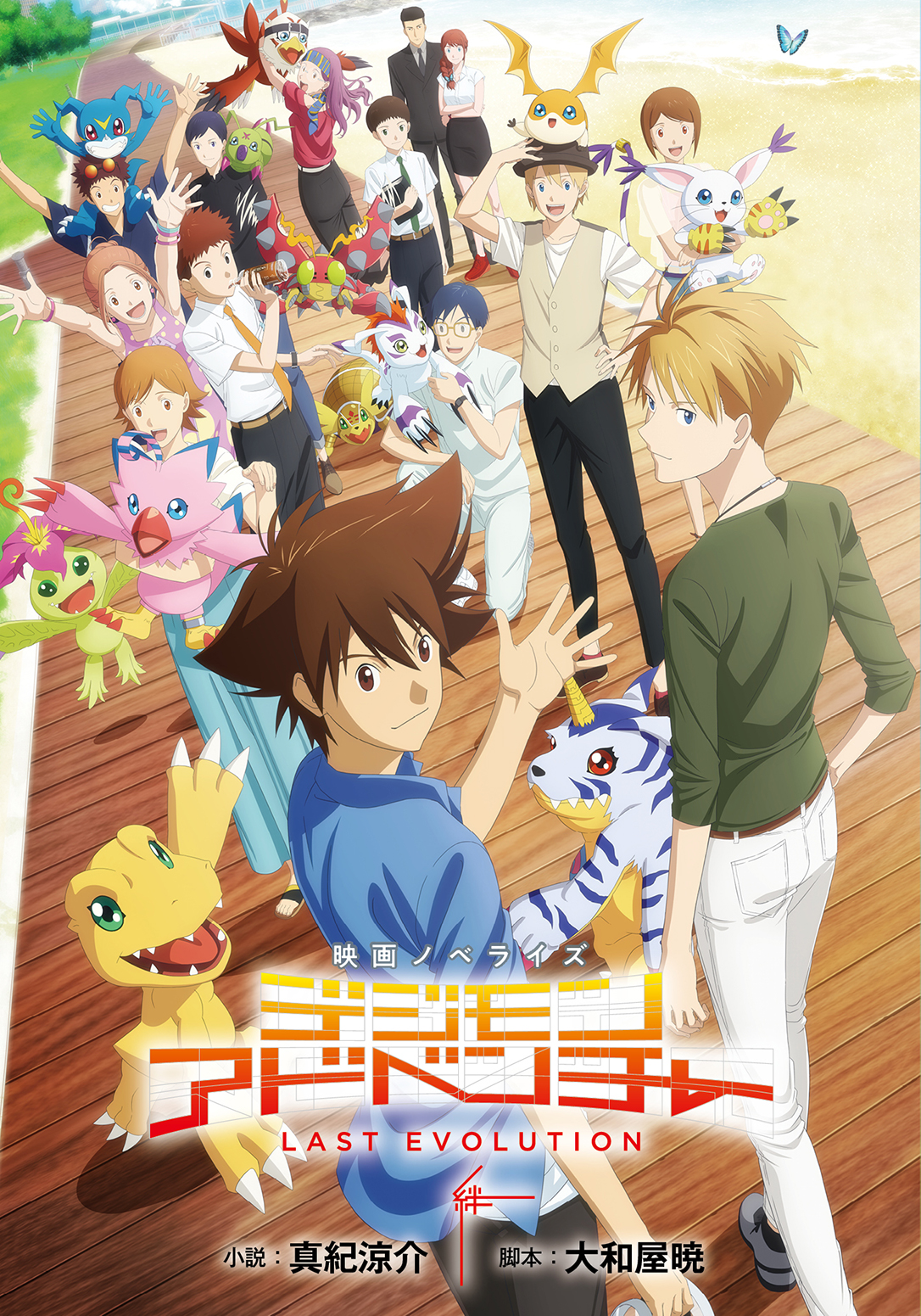 Last Evolution Kizuna is getting 2 different novelizations in February.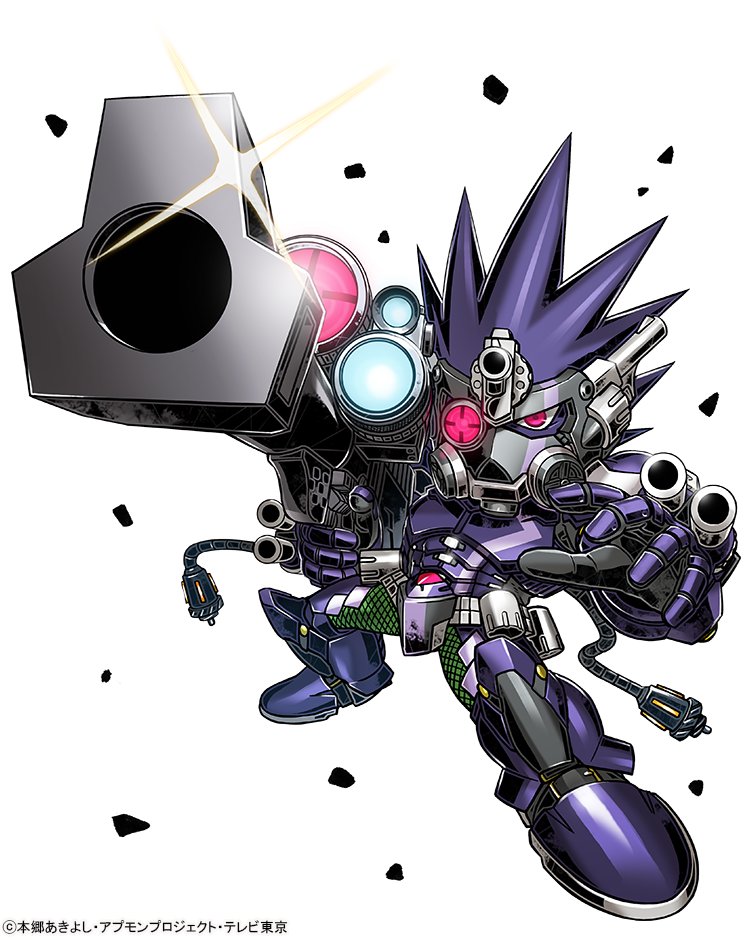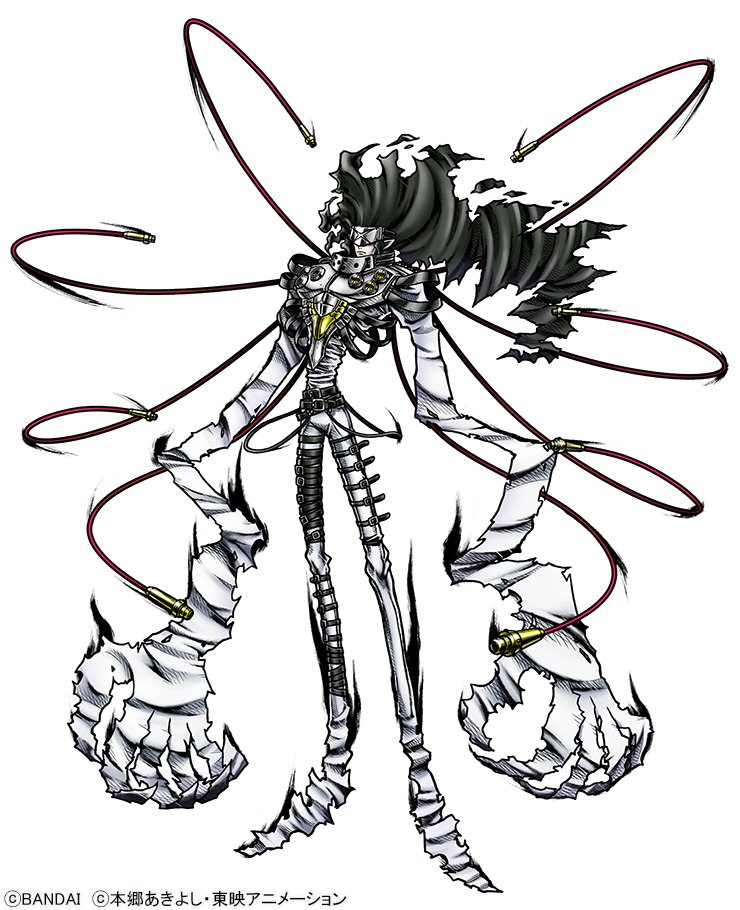 Various Digimon got
large
art
updates
.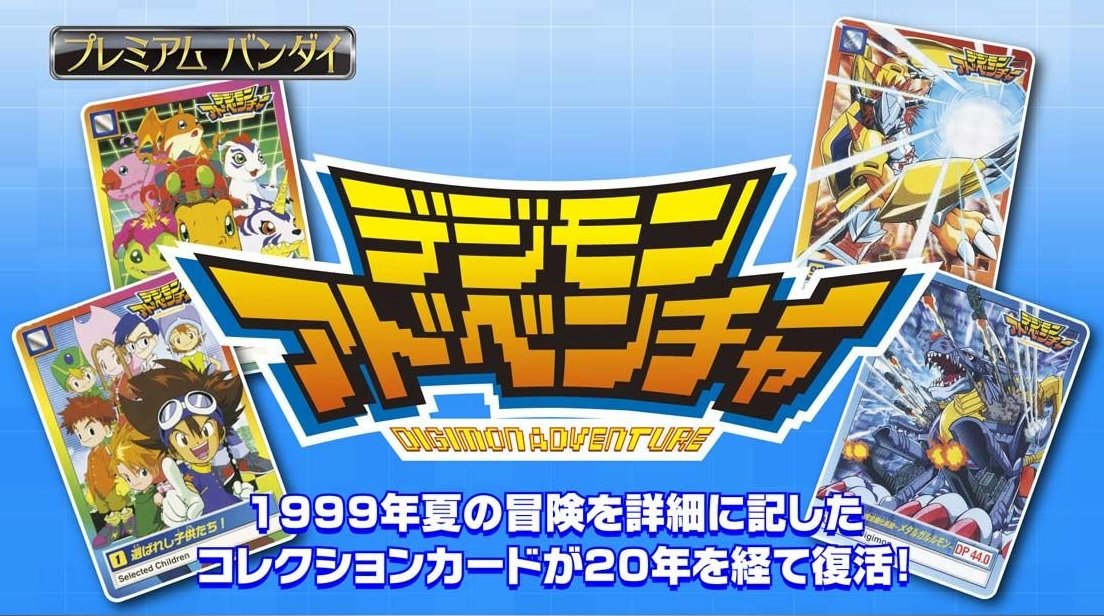 Digimon Adventure Selection Box Carddass Card Set Announced
! This set includes both reproductions of cards from when Adventure was first on the air, plus new cards!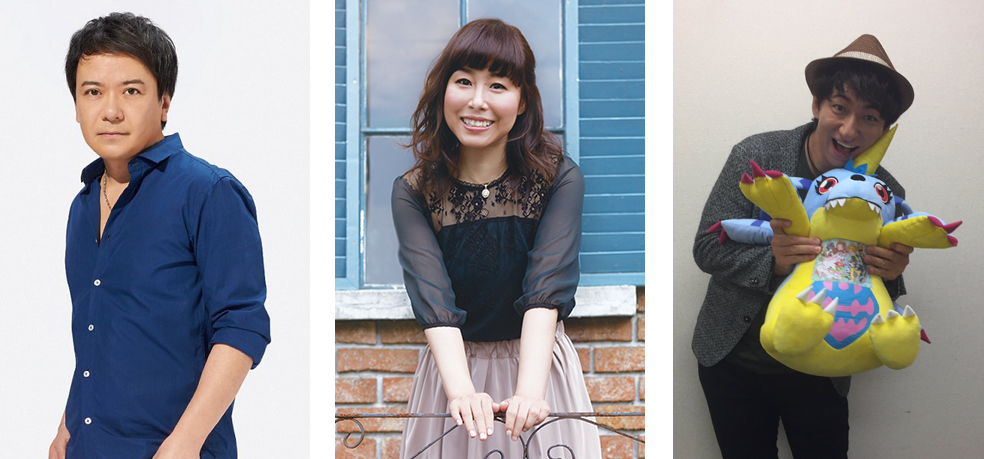 There will be a Digimon mini concert event on January 11th
! It will feature Ayumi Miyazaki, AiM, and Yuuto Kazama.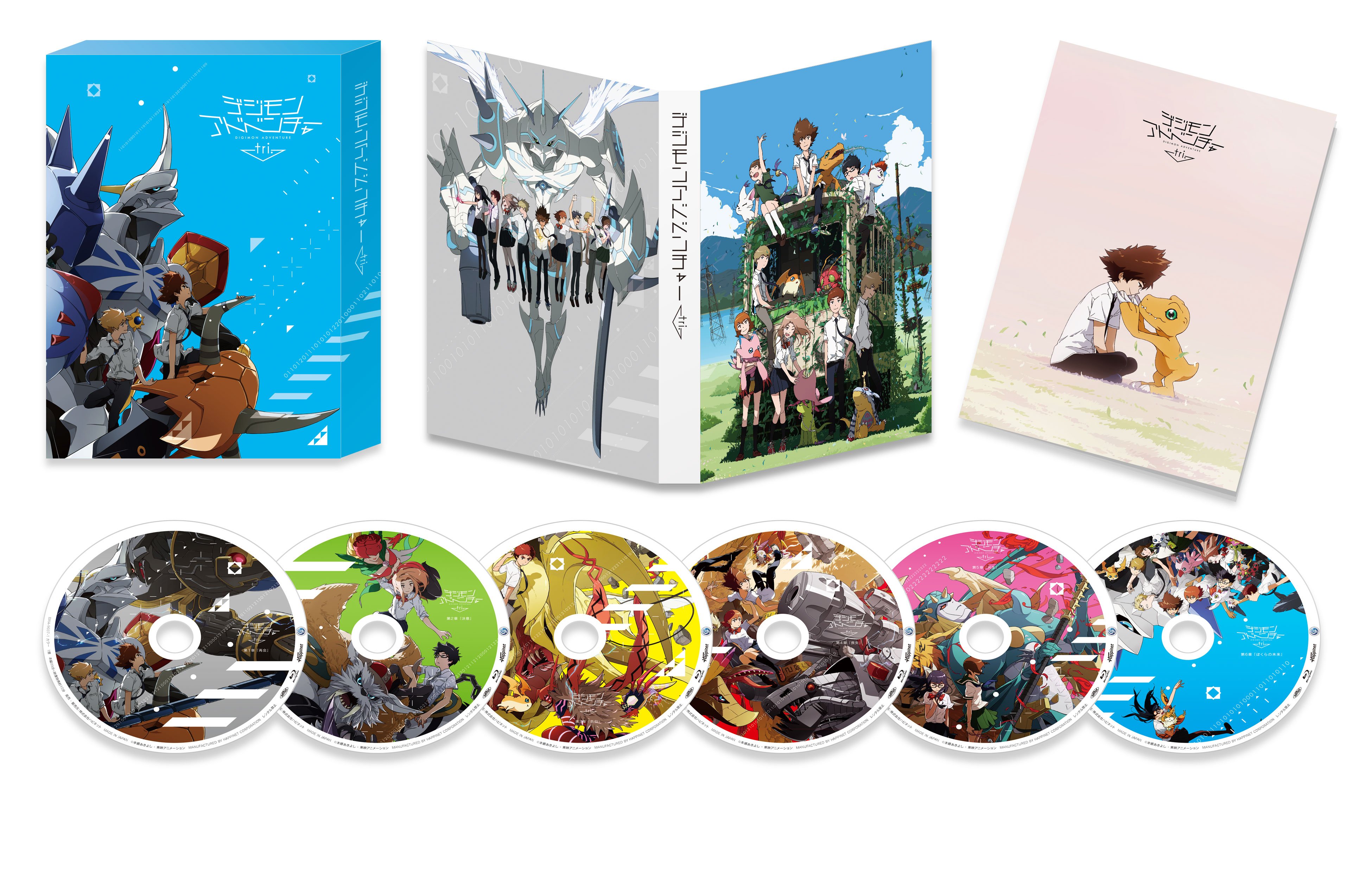 A few different stores have exclusives for the upcoming Digimon Adventure tri. Blu-ray and DVD boxes
. We have our first look at them via sample images.
The 3rd set of Digimon x GraffArt items is having it's availability expanded
.