Show User Social Media
Hide User Social Media
Joined

Sep 8, 2006
Messages

16,626
Well that was quick...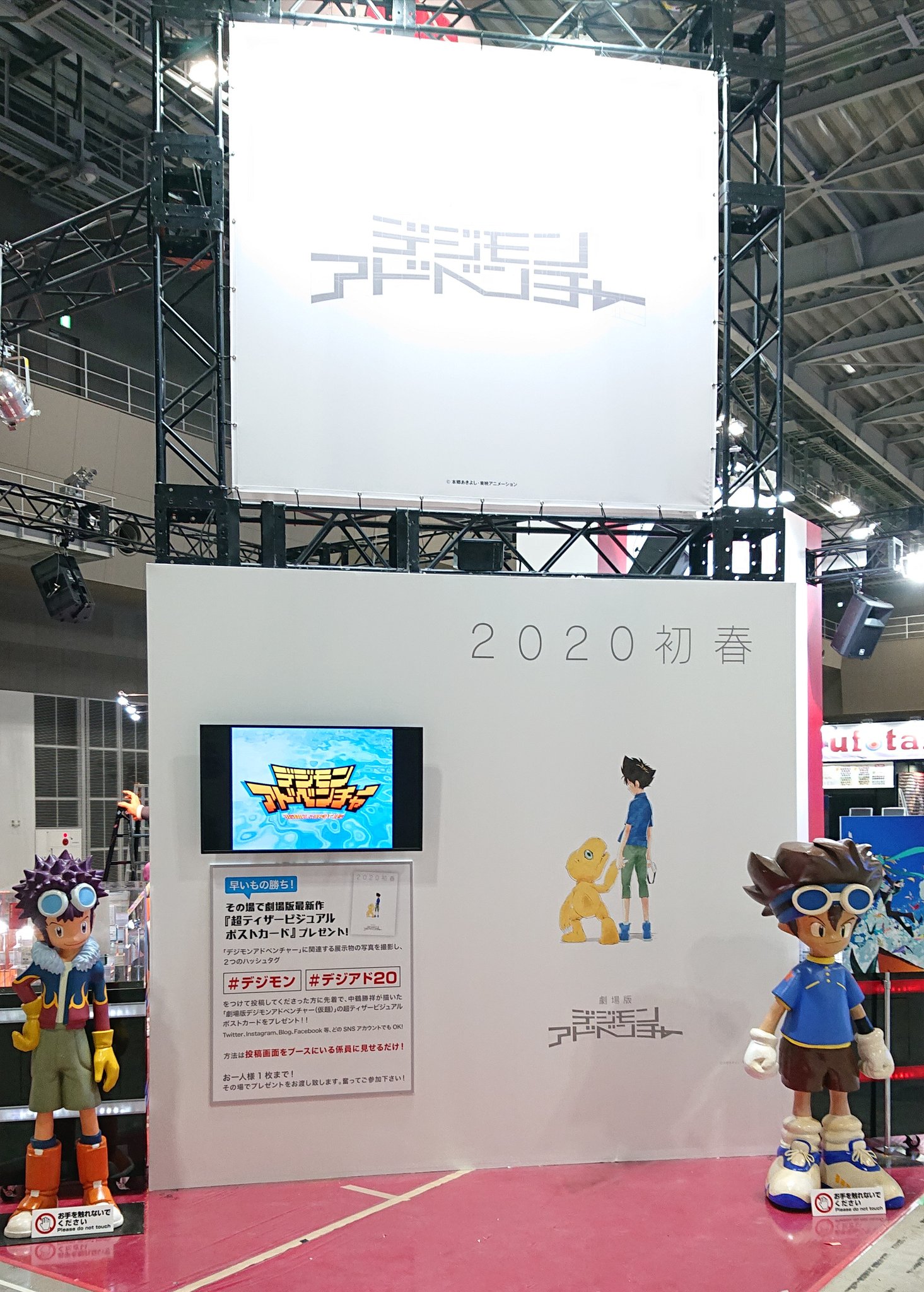 After
a few previews from Twitter a few hours ago
, the
Digimon Adventure 20th Twitter
has posted some images of the Digimon display at Anime Japan 2019, which begins soon.
The tweet mentions sharing 20 years of thanks with everyone.
The image above features the original Adventure and 02 statues of Taichi and Daisuke, used to promote Adventure and 02 when they originally rand, along with occasional appearances here and there since.
There is a big version of the 20th logo up above, along with a display showing the poster art, and video on display. You can also see the Digimon/Hatsune Miku art by Uki Atsuya off to the site.
Instructions are also provided for how to get the new movie postcards they are giving away.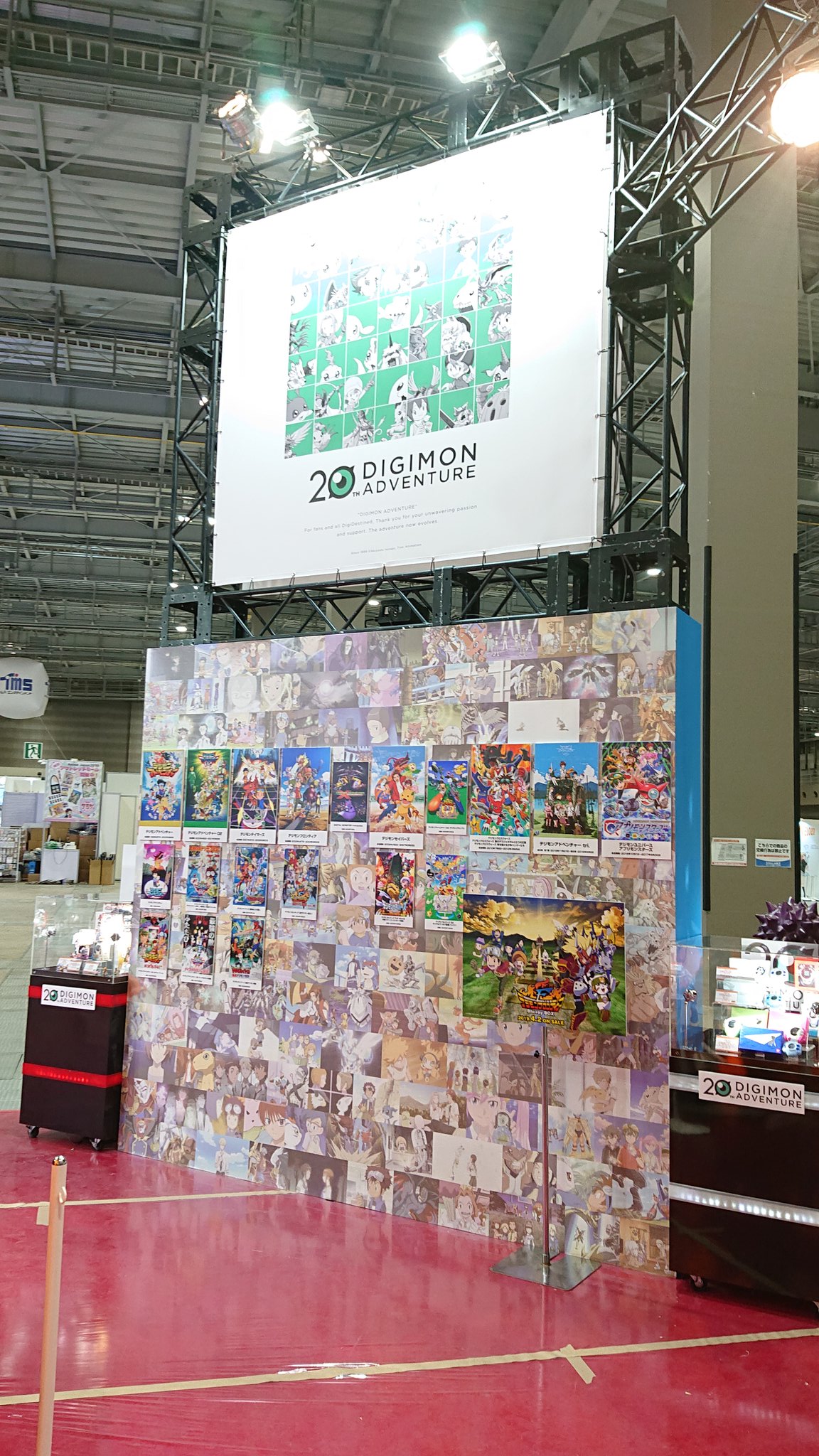 The 2nd image, showing the other side of the display, is a celebration of 20 years of Digimon anime!
The memorial art is up above, and down below a display showing every Digimon anime, along with a big wall showing screenshots from everything!
They also have a large placard advertising the upcoming Digimon Frontier Blu-ray box, along with various Digivice products on display from the history of the franchise (plus a few non-Digivice items mixed in.)
Hopefully we get more photos of the displays!
Update- Photos have begun to show up on social media since Anime Japan is open!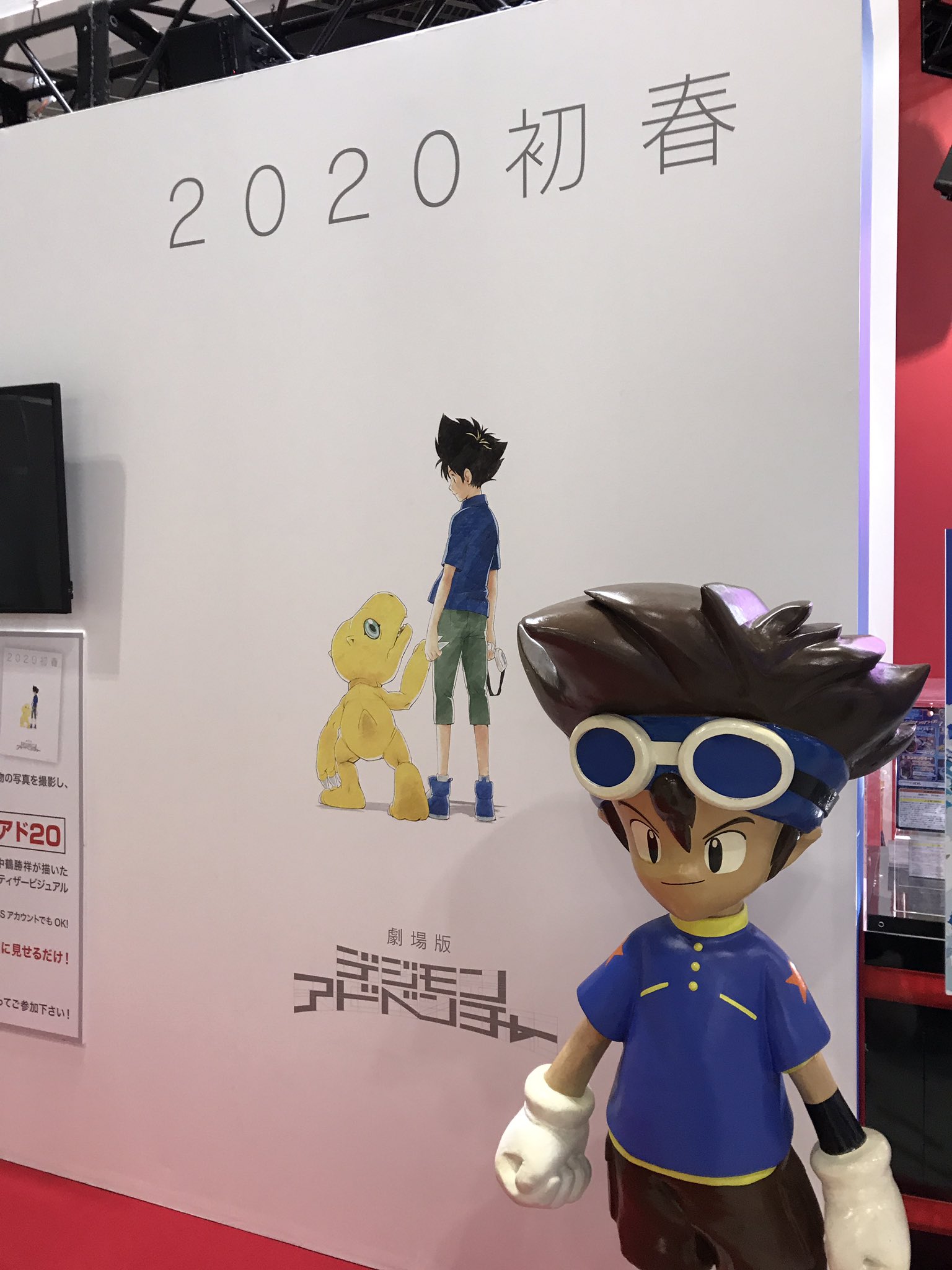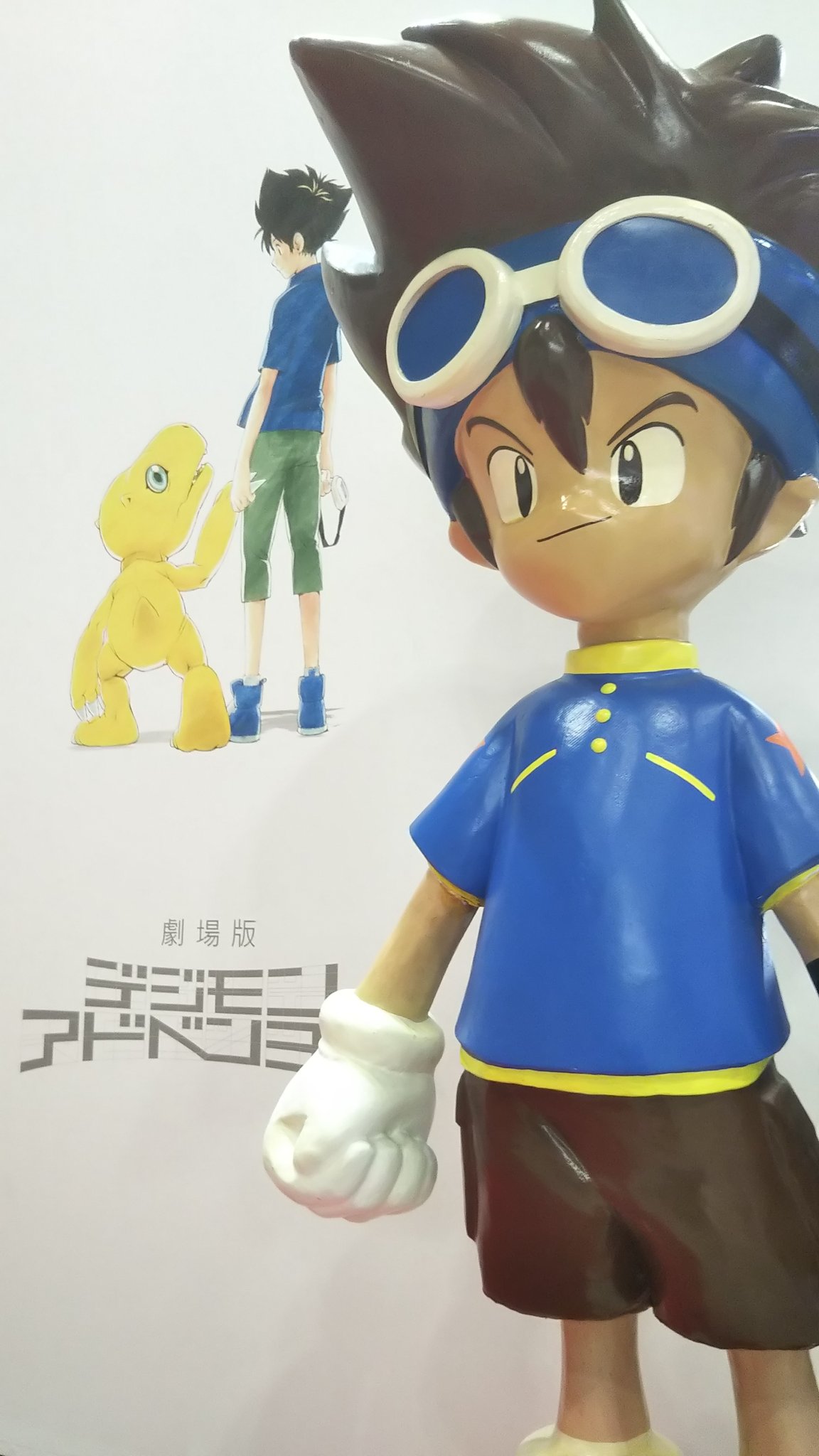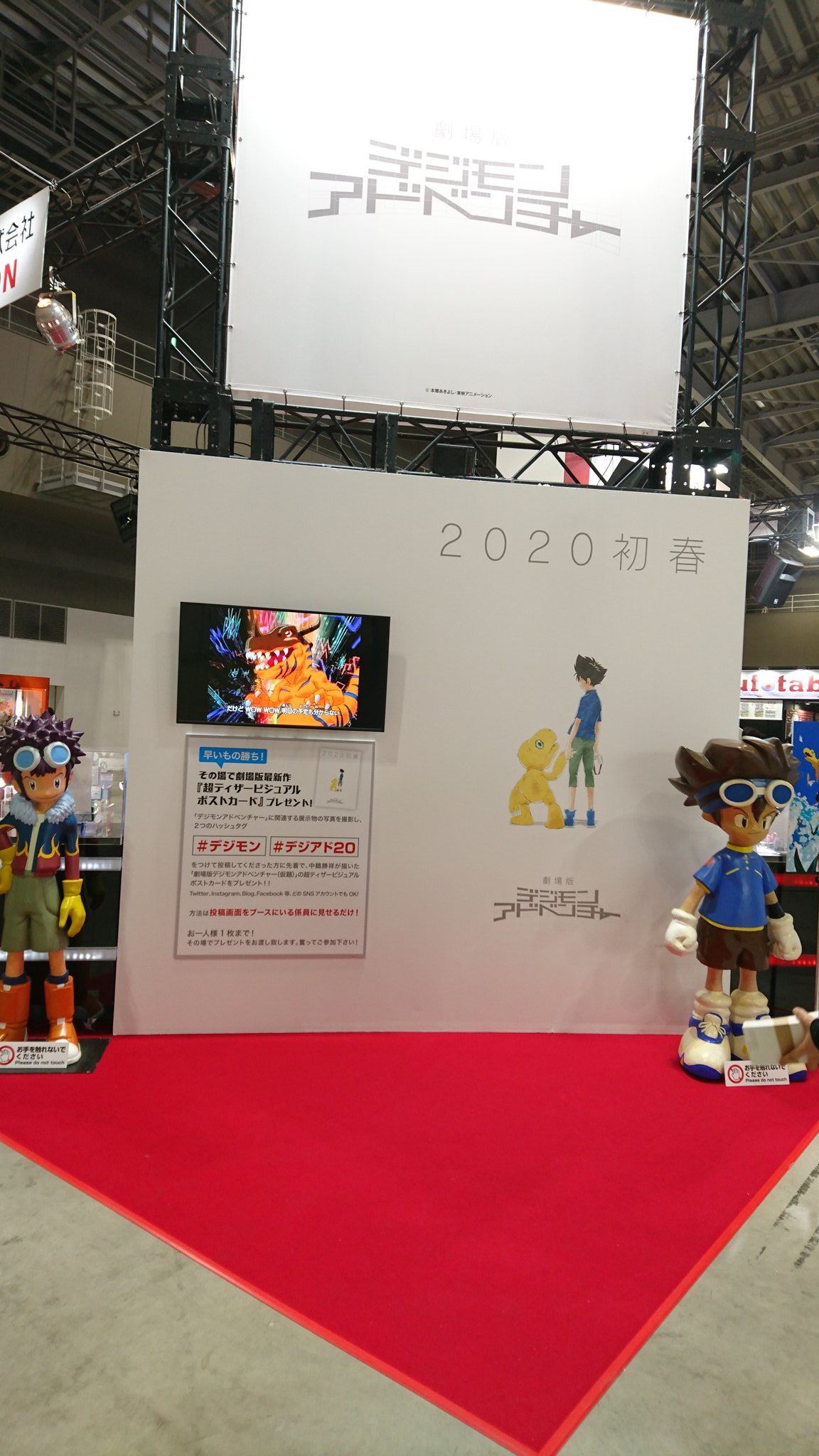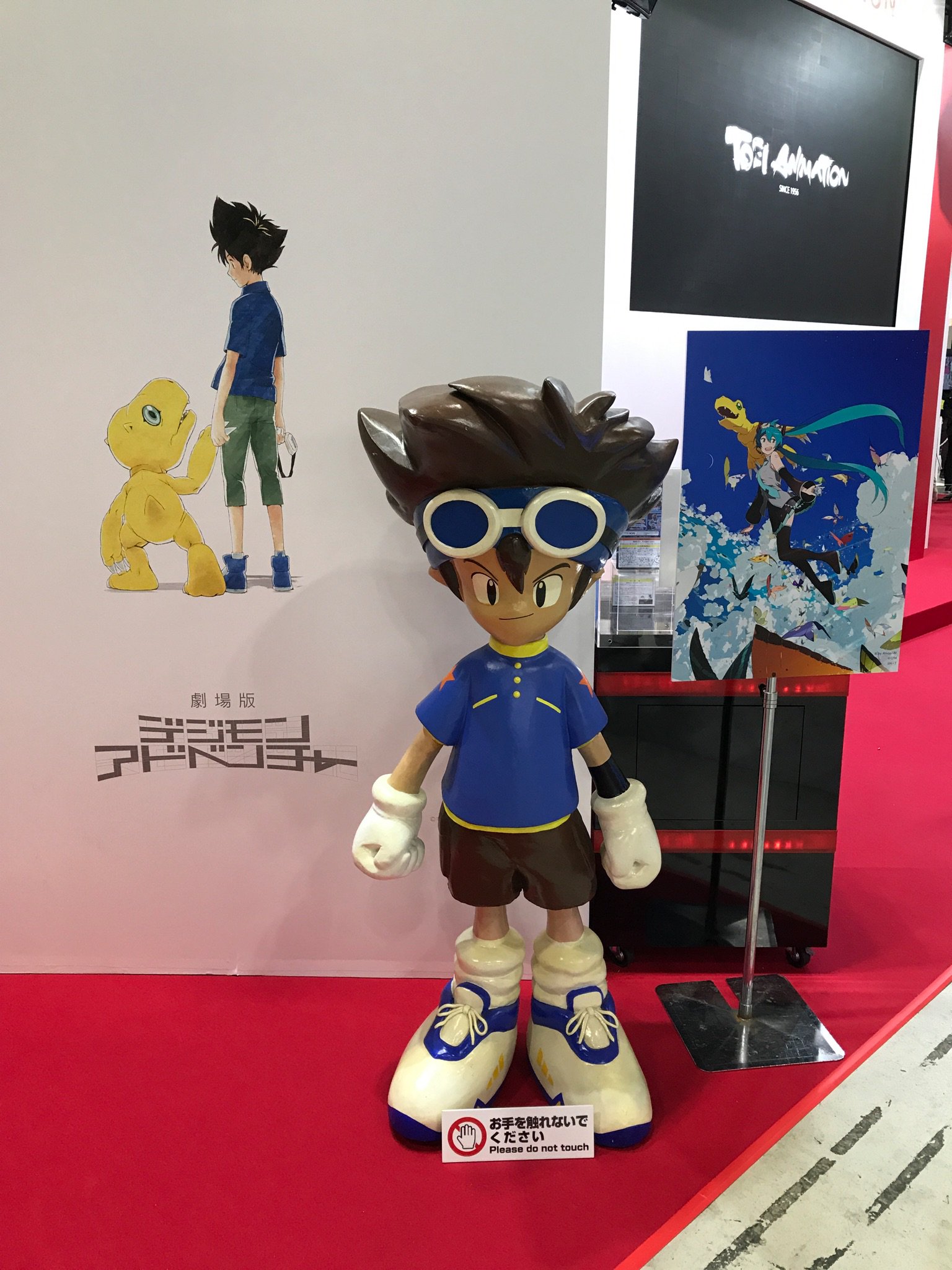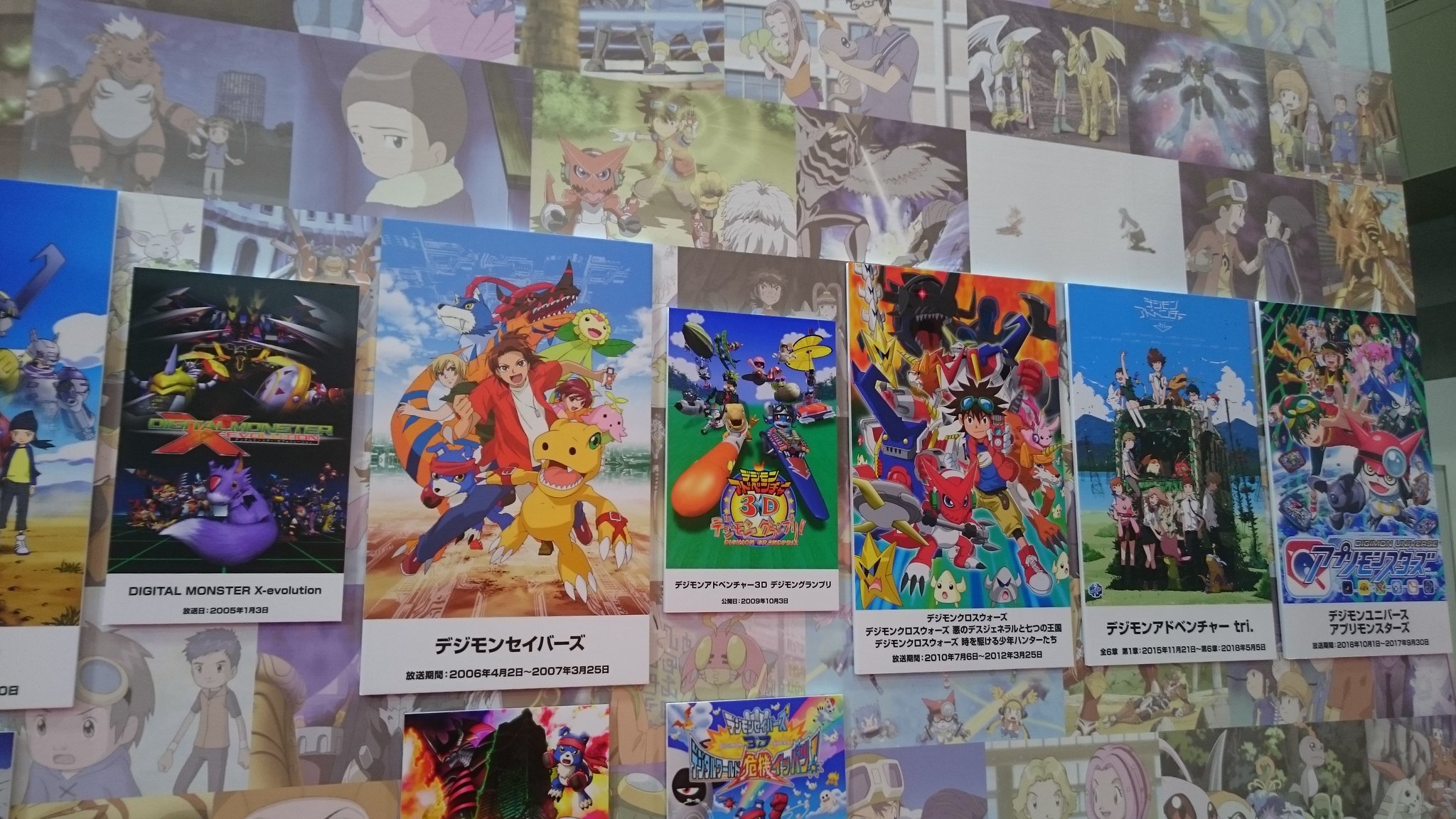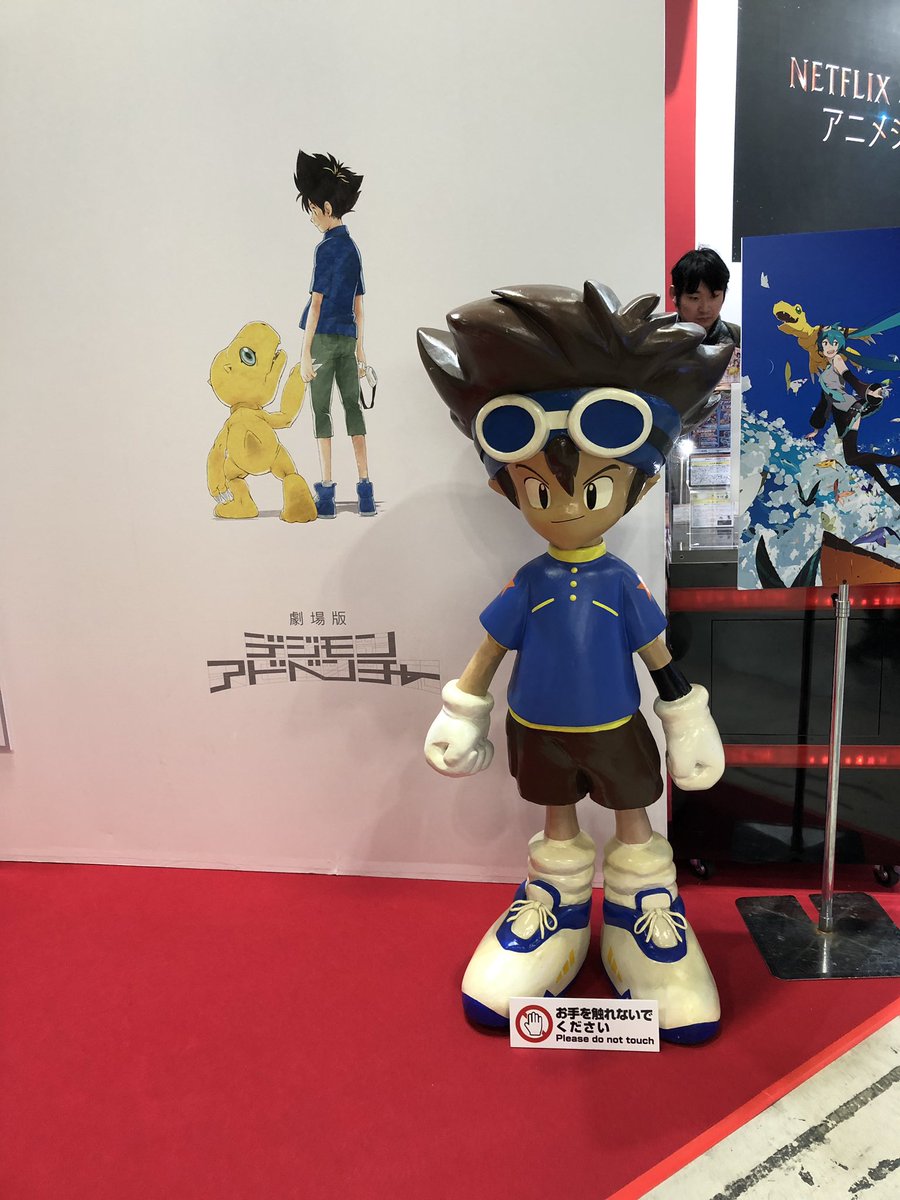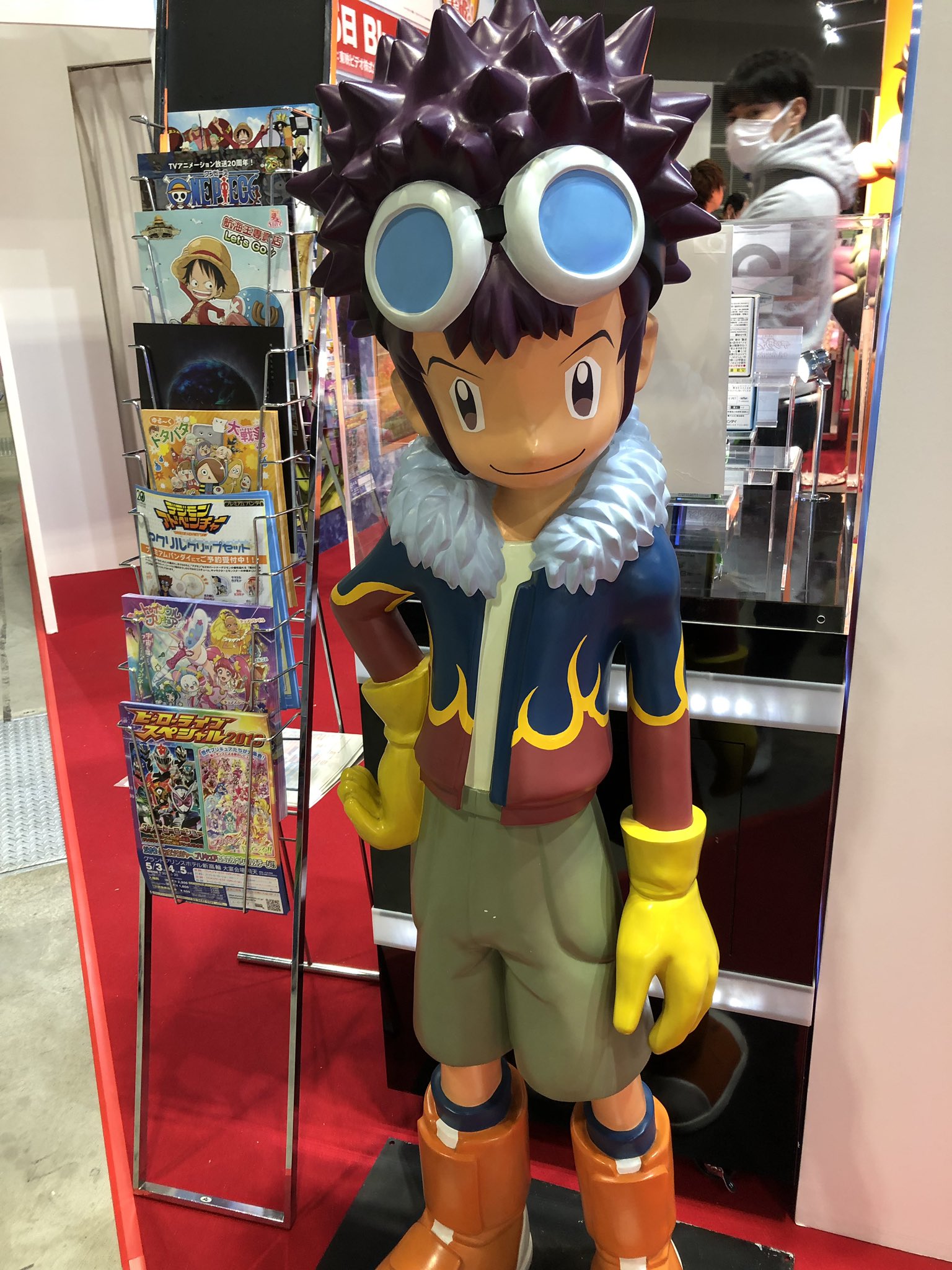 The images are giving us far better looks at some of the display, and hopefully we get even more of the other side with all the anime images.
More images to come hopefully!
Update- Gabumon has shown up for photos!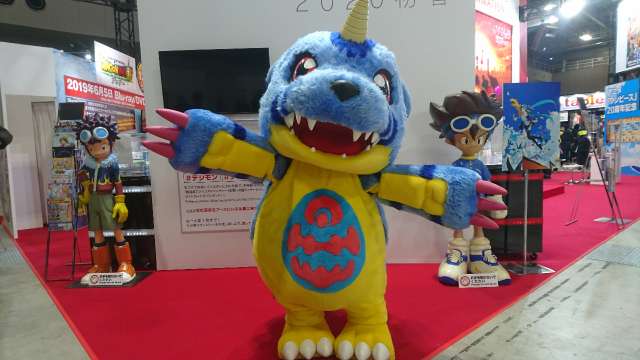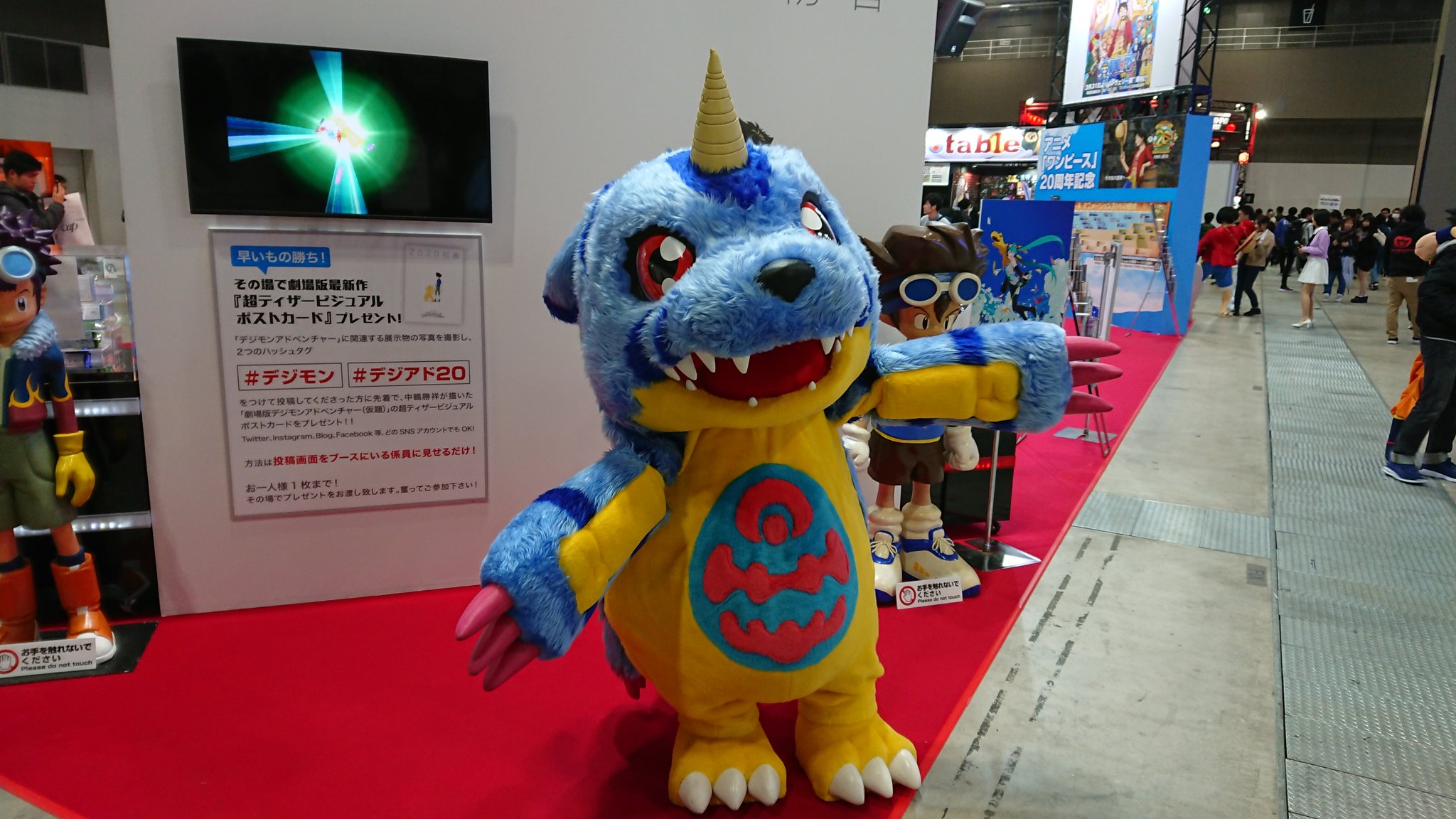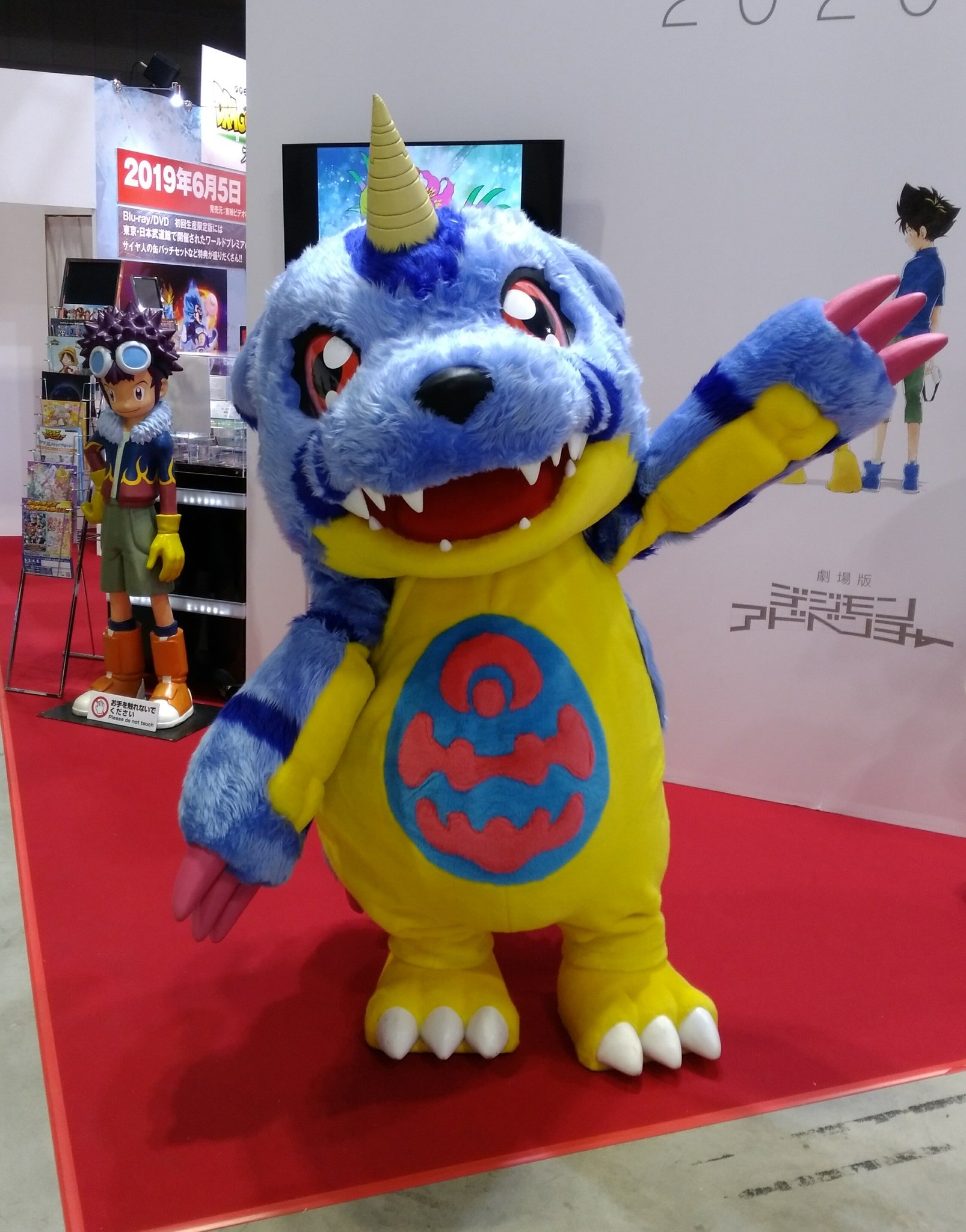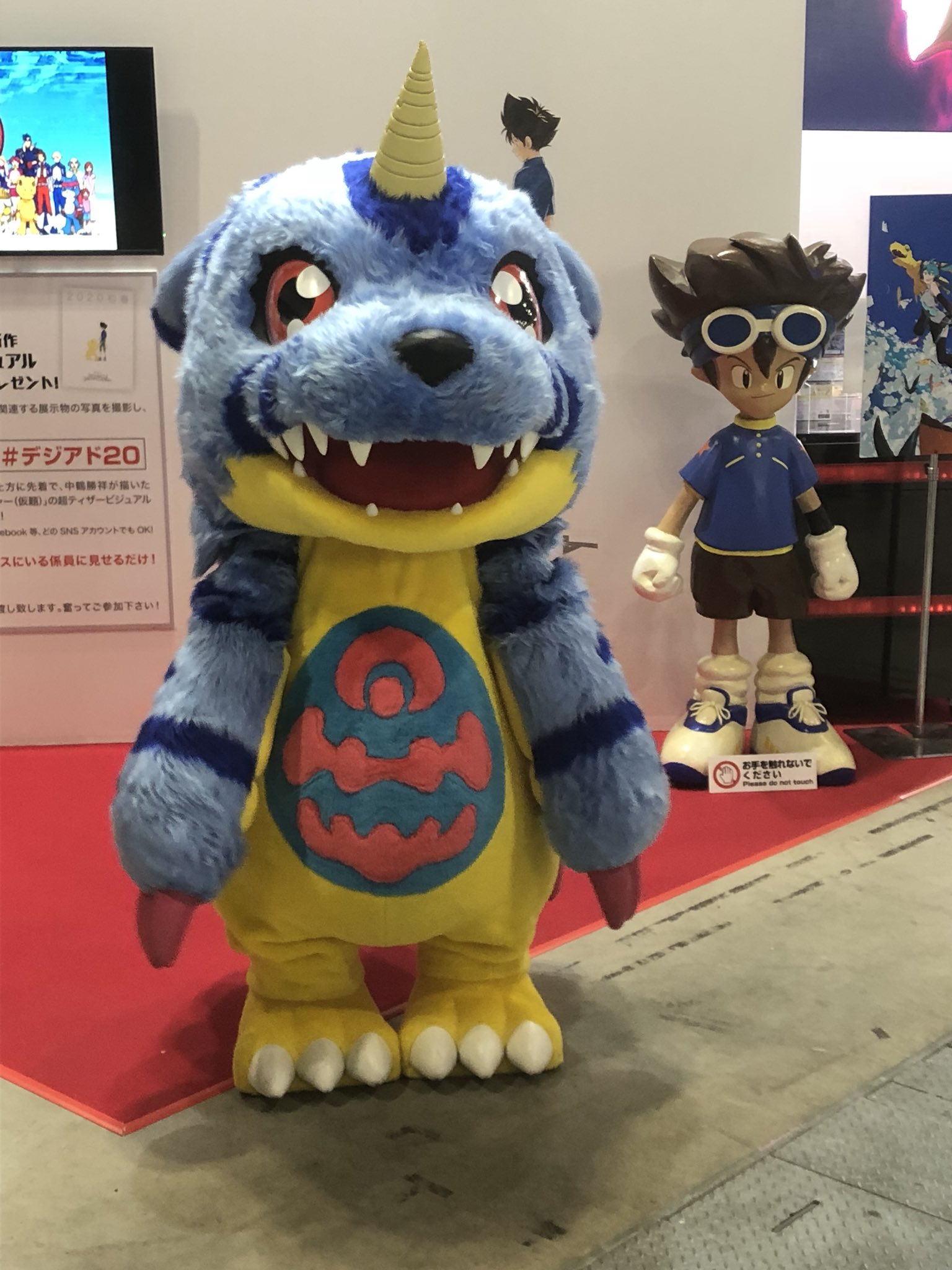 Whether the other suits (Agumon, or even Gatchmon) might show up we will see...
Update- One of the Digivice displays.
This display shows off the original Digivice product for each series, minus Adventure.
Adventure uses the later Version 2 revision of the Digivice, which actually appears to be the same one they've used on display for the last few years (including at The Real World.) It makes you wonder if they no longer have a Version 1 in a pristine enough box to use for display purposes. (Version 1 came in Taichi and Yamato colors, while Version 2 had various programming updates to come in line with the 2nd half of the anime and came in a general 'anime' color, along with the Hikari color seen here.)
Update- Right after we posted those images the Digimon Adventure 20th Twitter
posted some images
...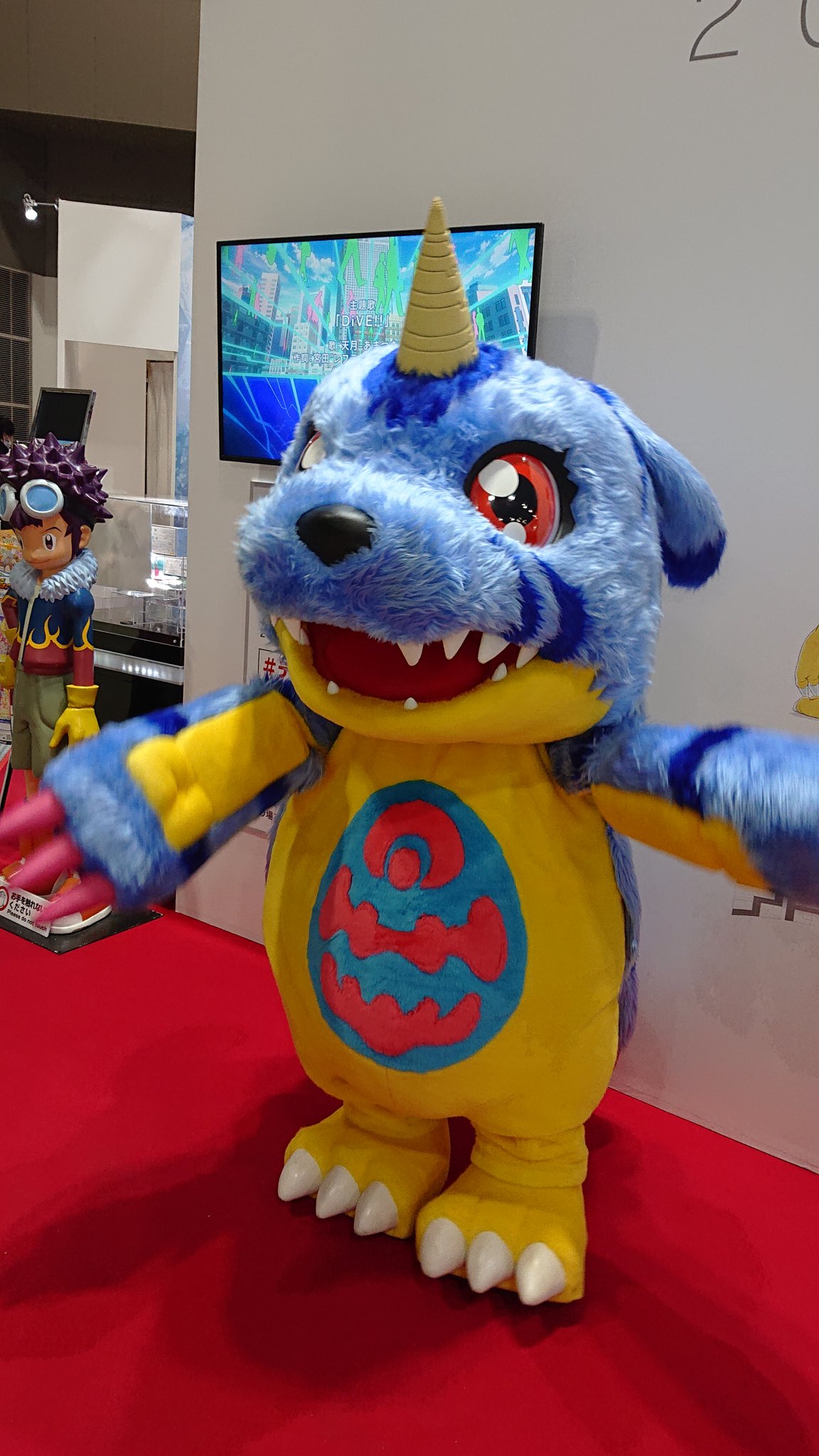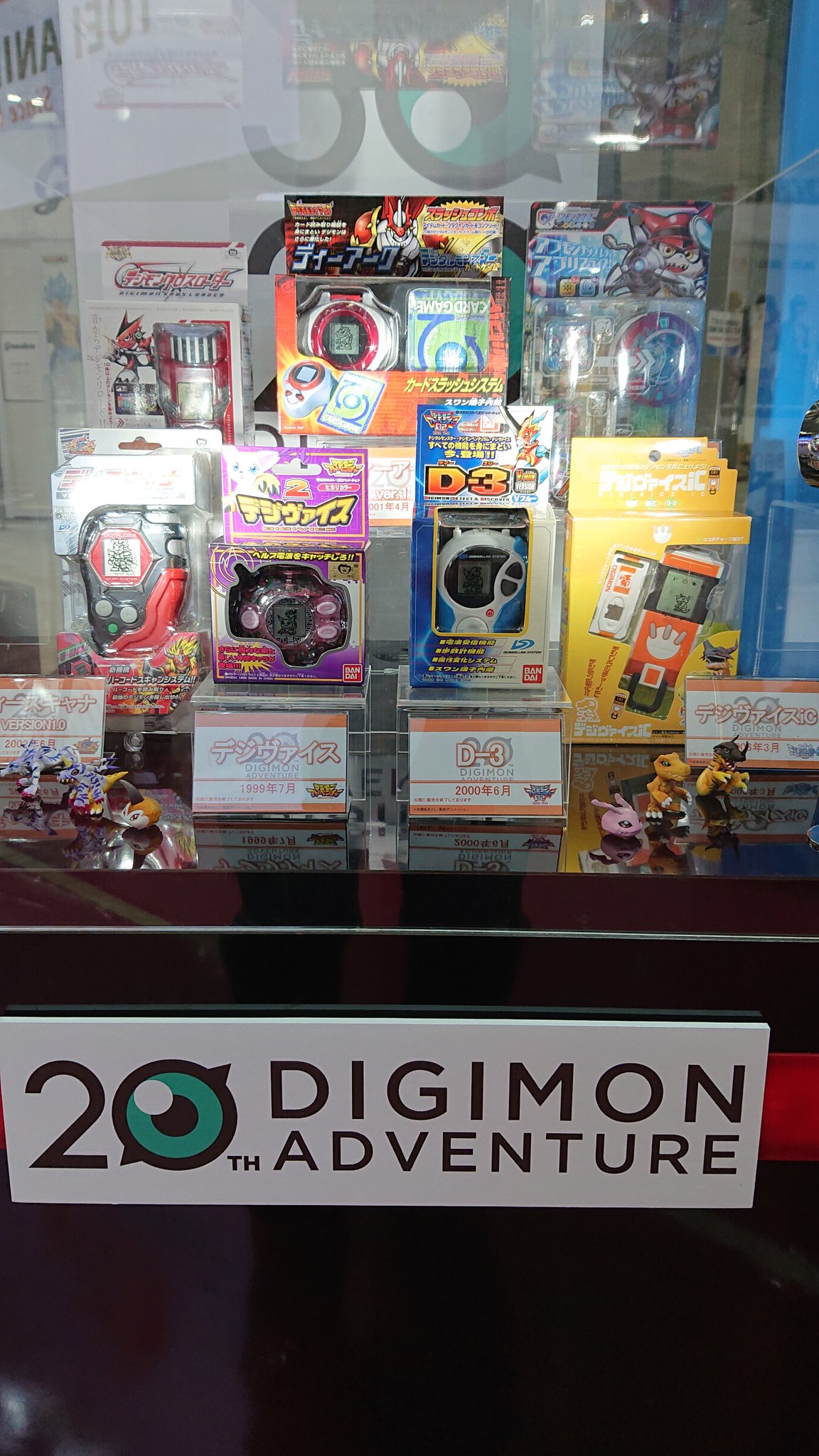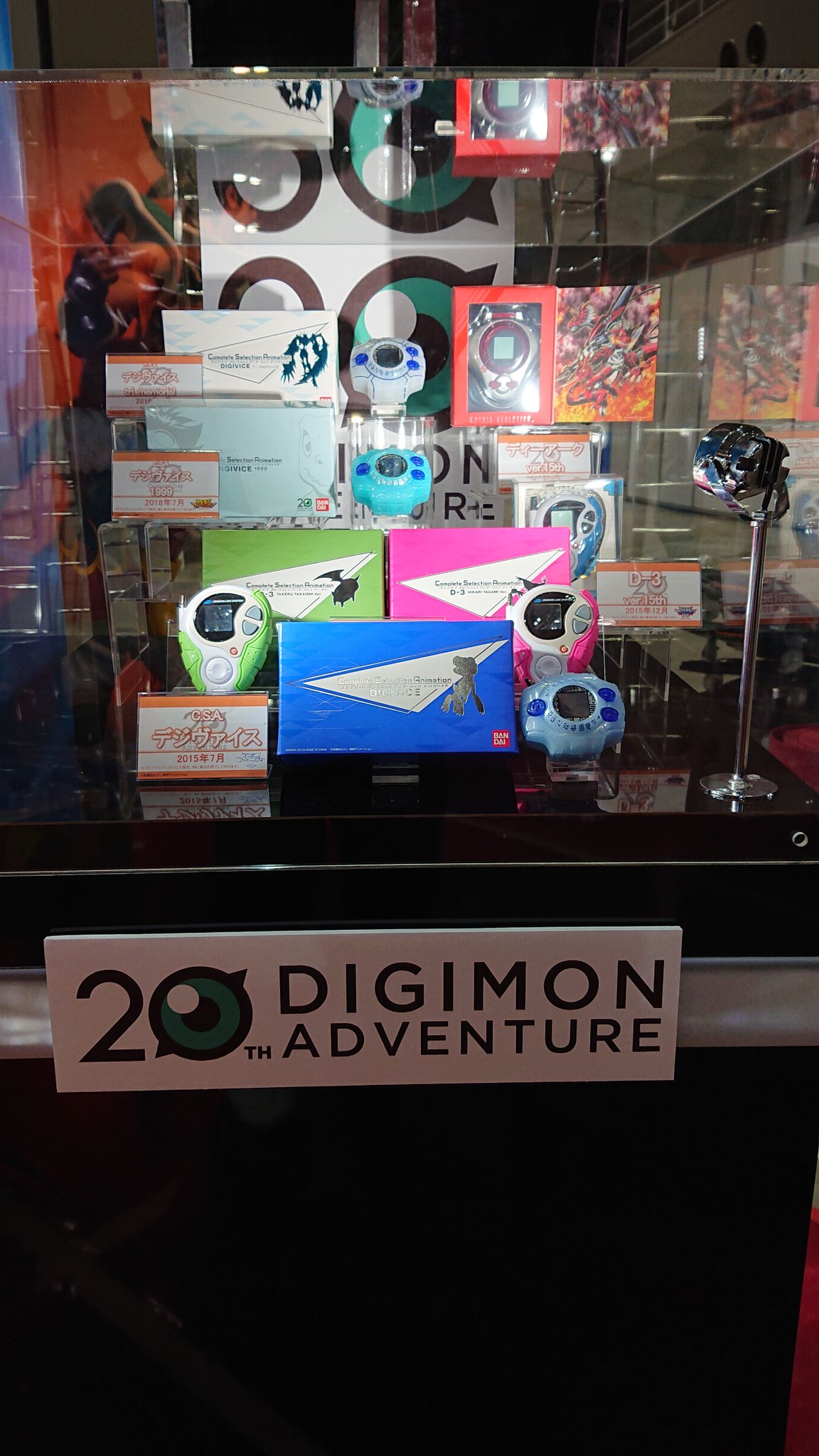 Their photos include Gabumon, the retro Digivice case, which has af ew small figures on display, along with a case showing multiple more modern Digivice products...
plus something that needs it's own thread...
Update- More display photos!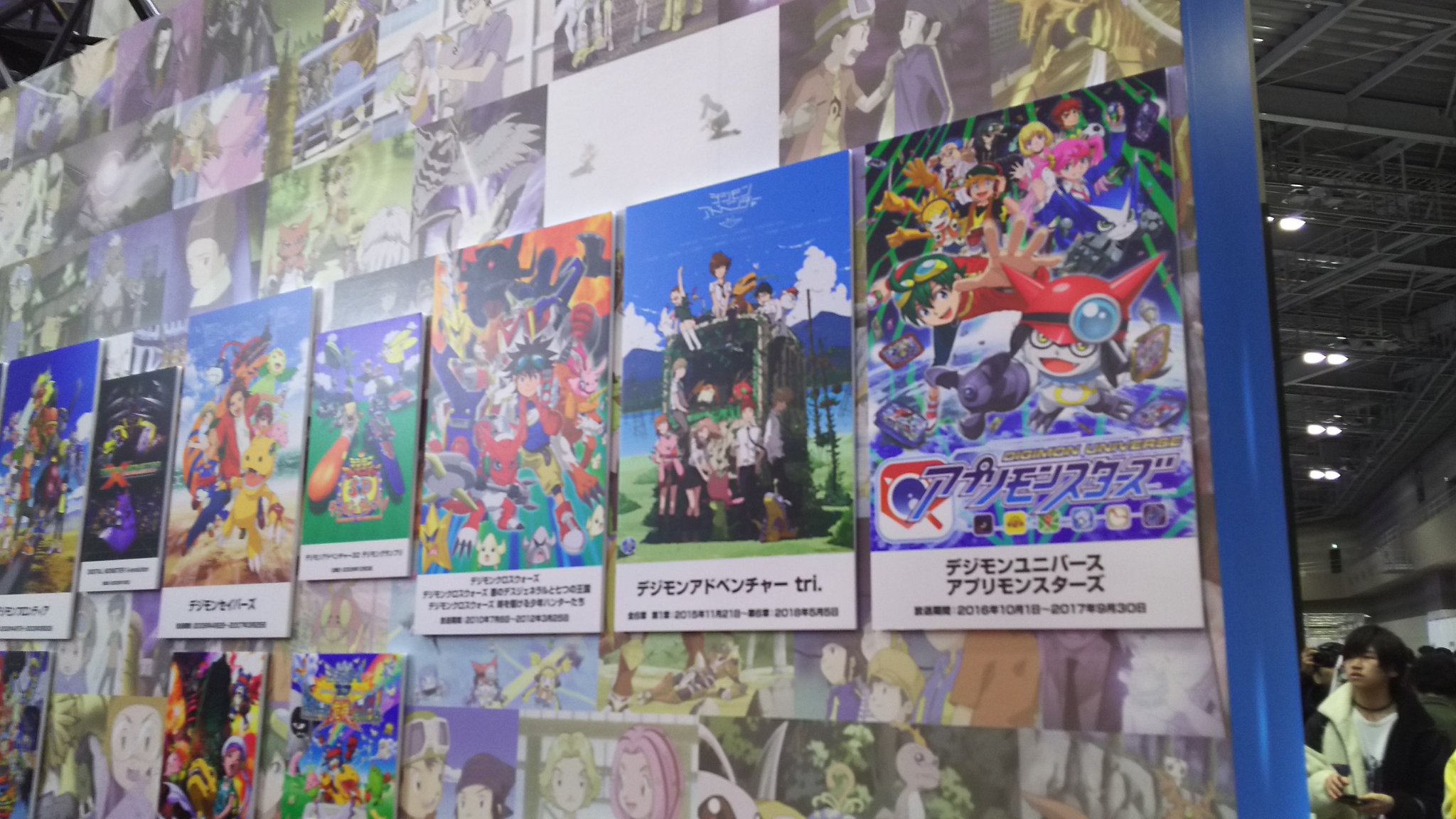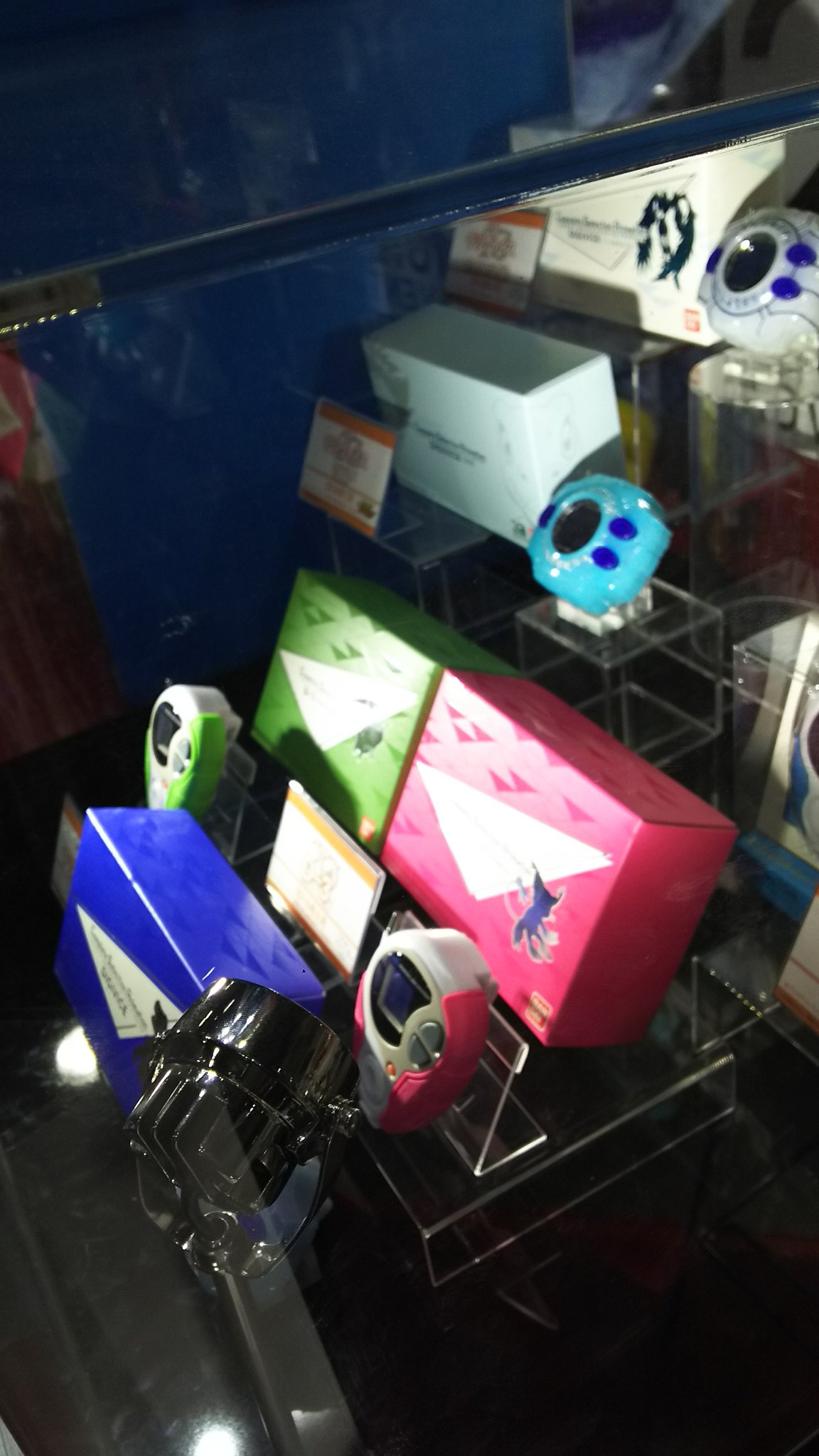 Update- Even more display photos!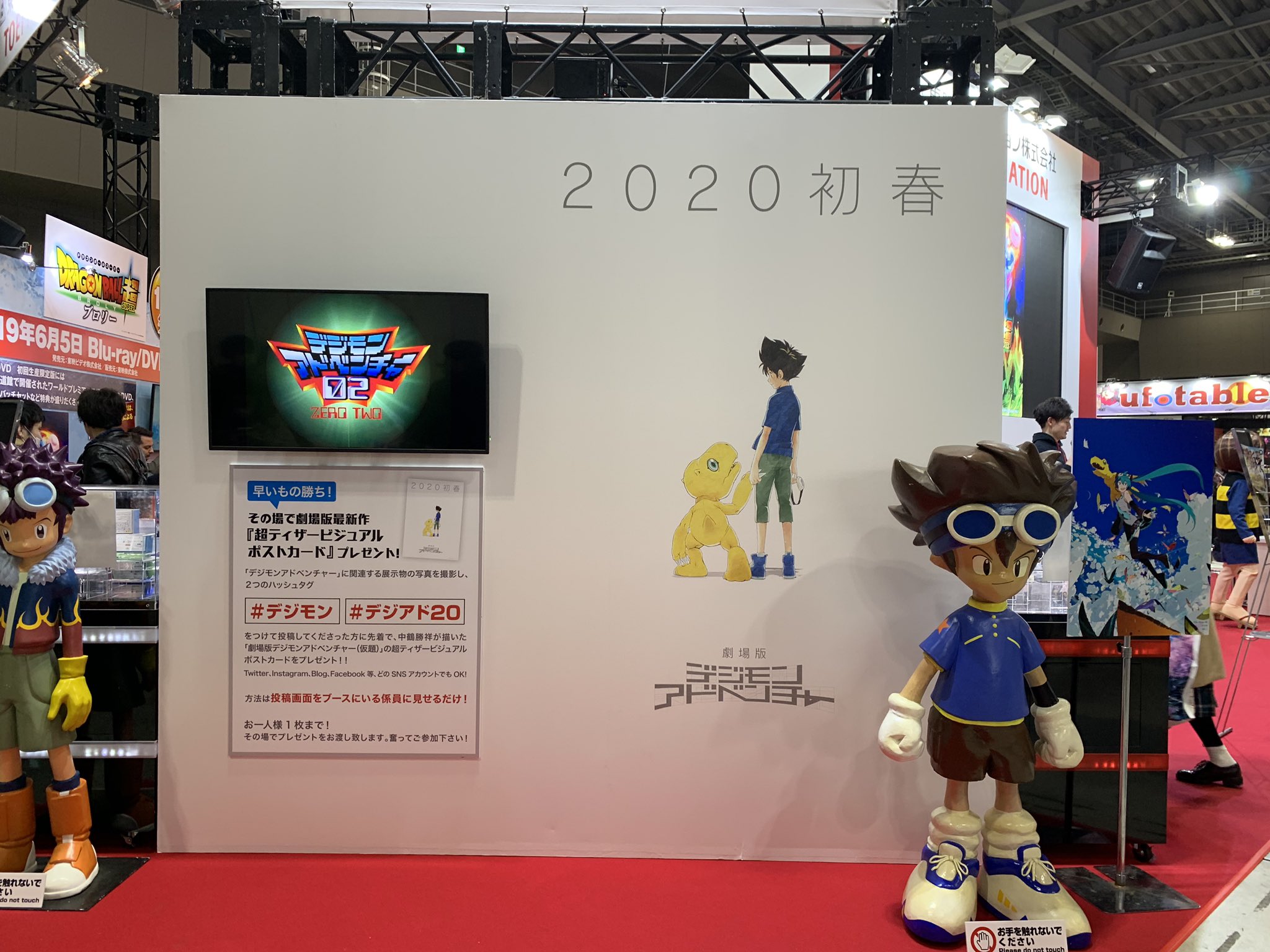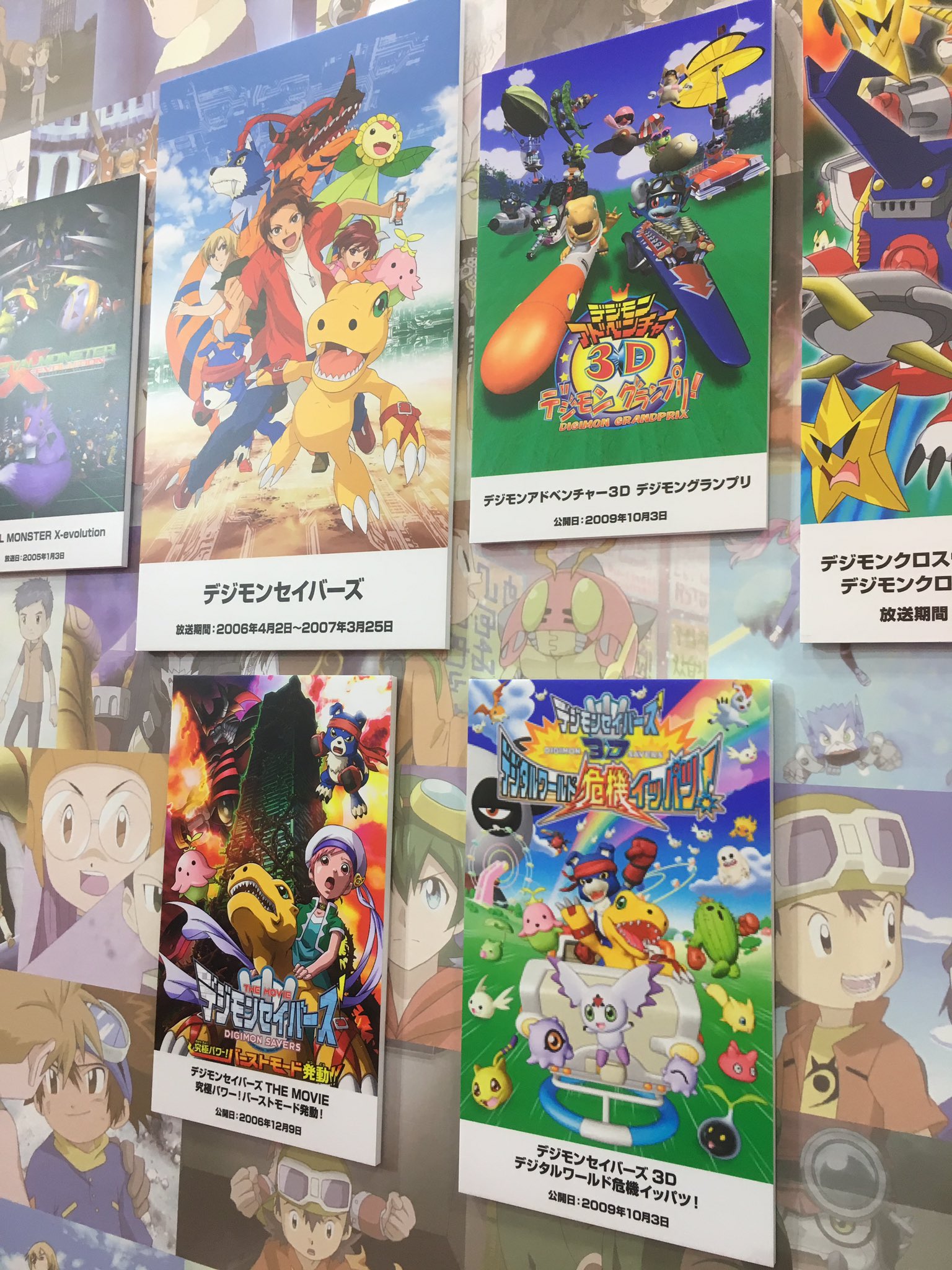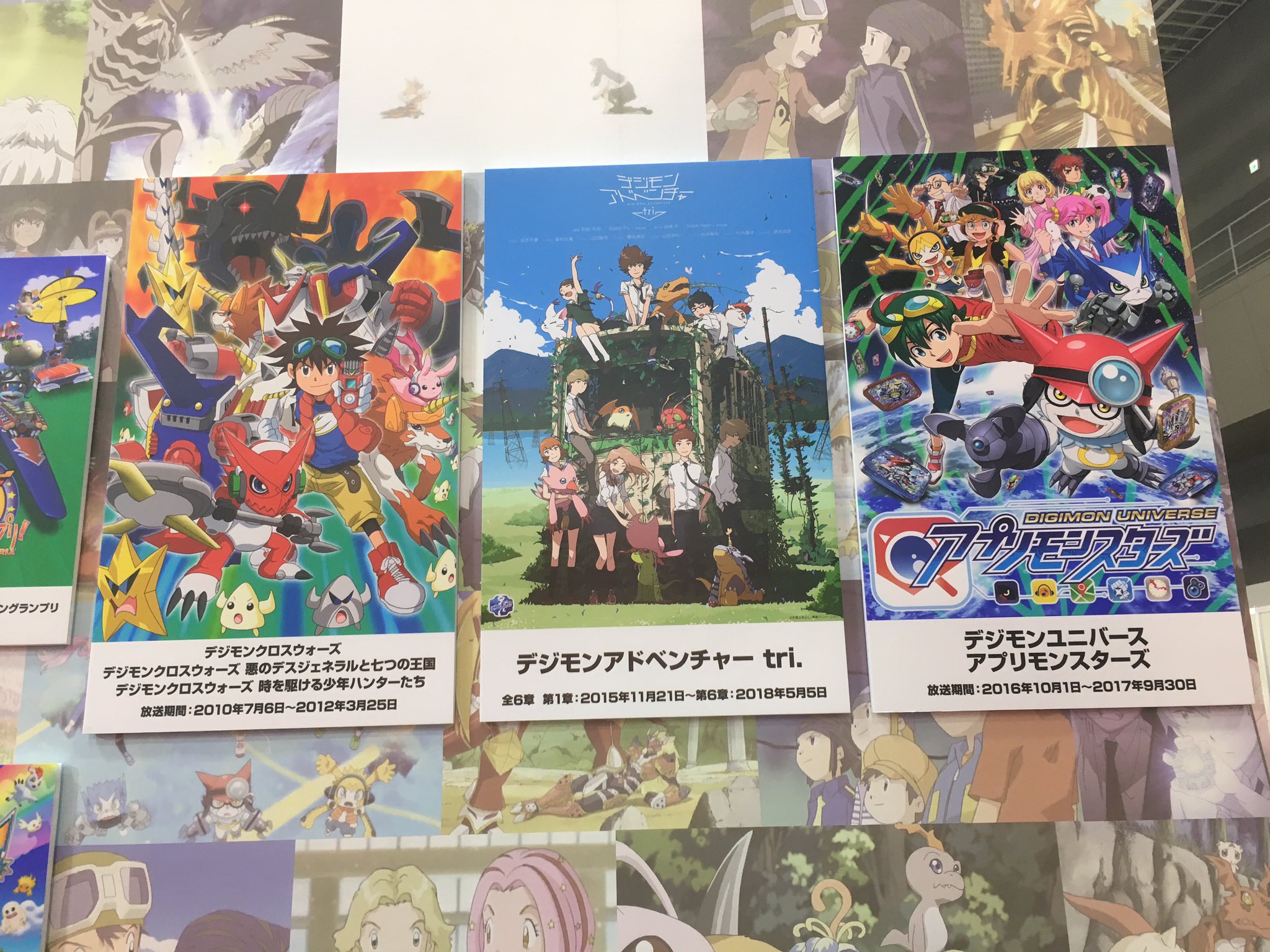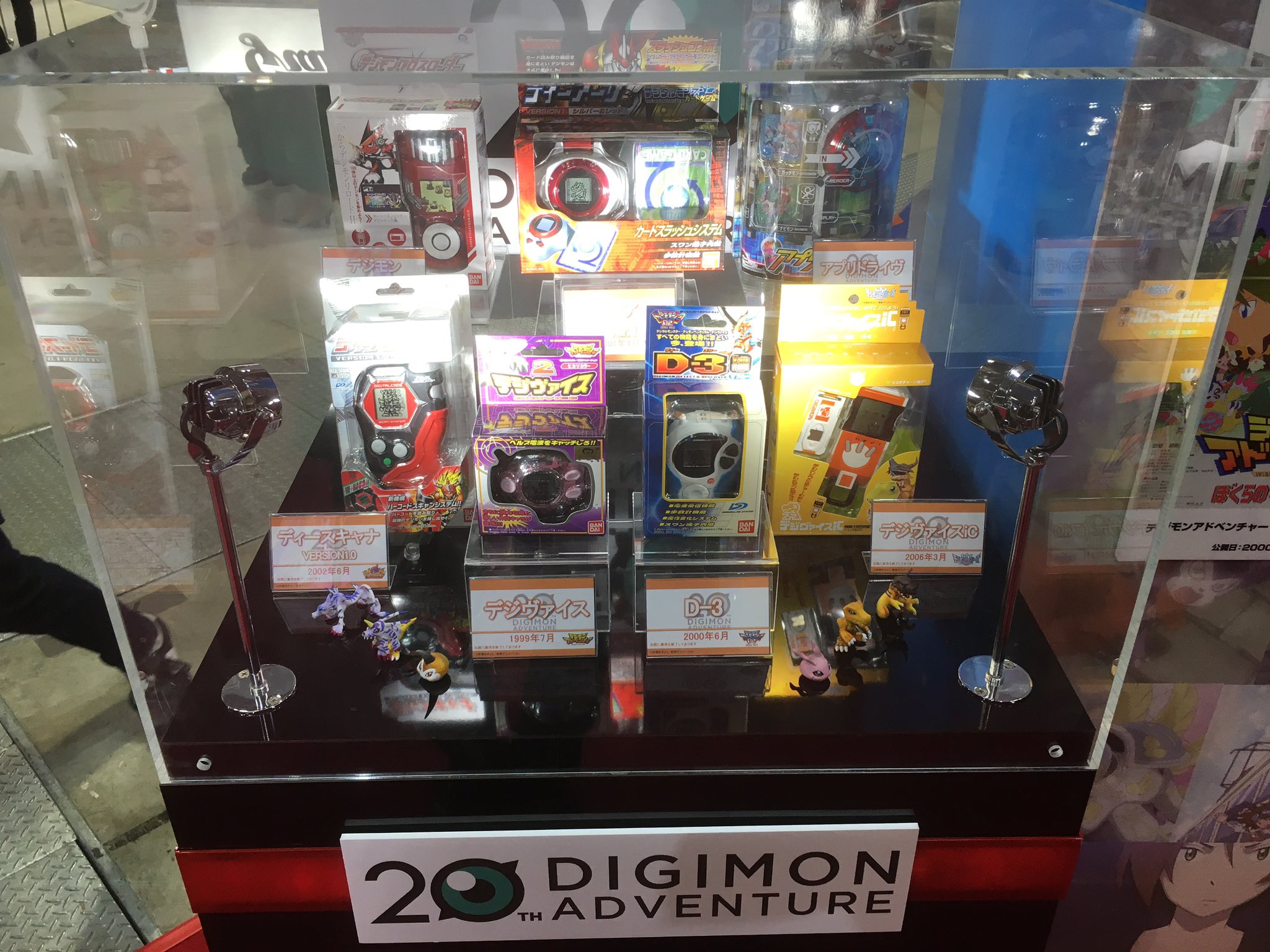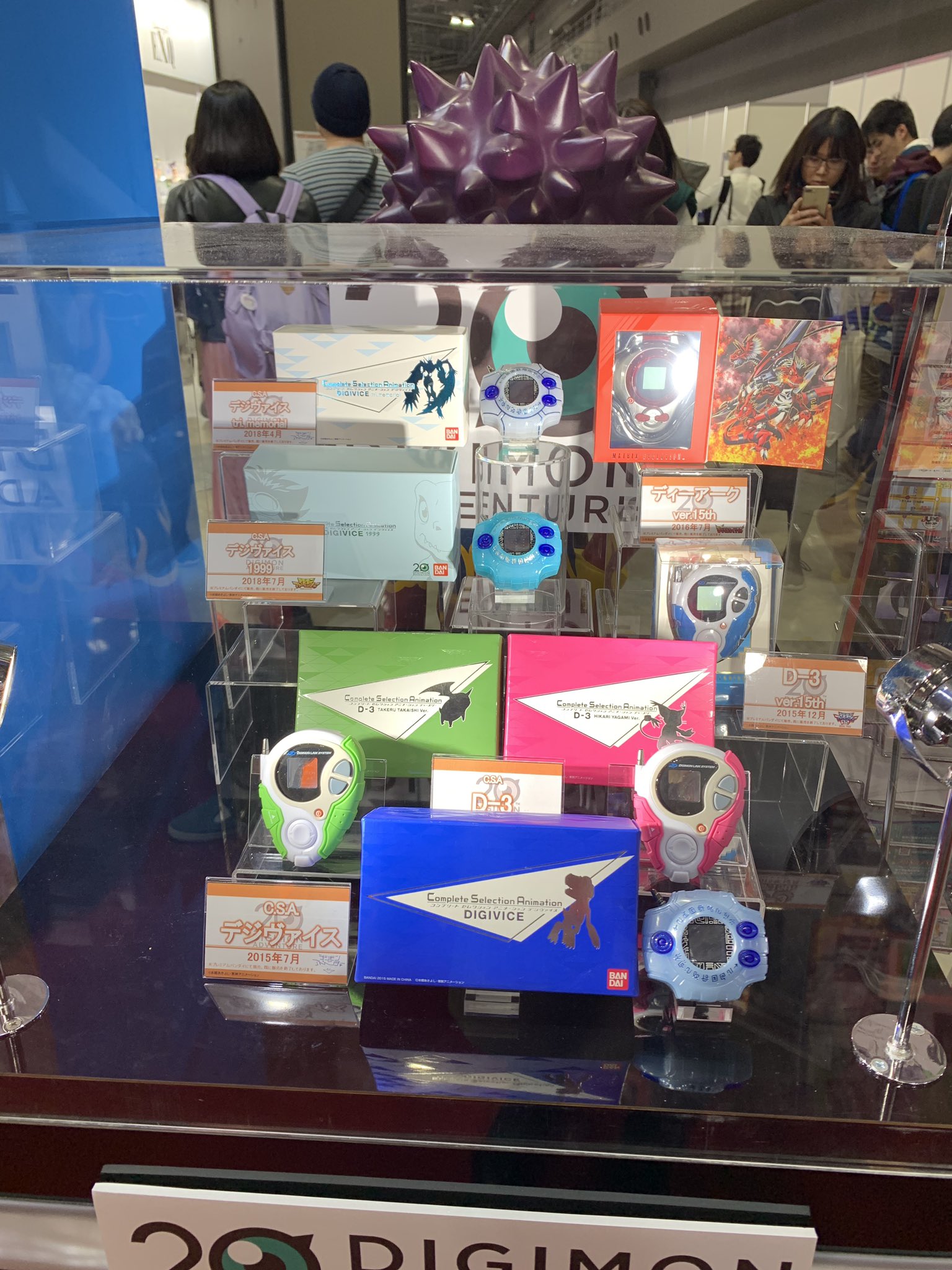 Plus a really nice shot of the Frontier placard from
the Frontier Blu-ray Twitter.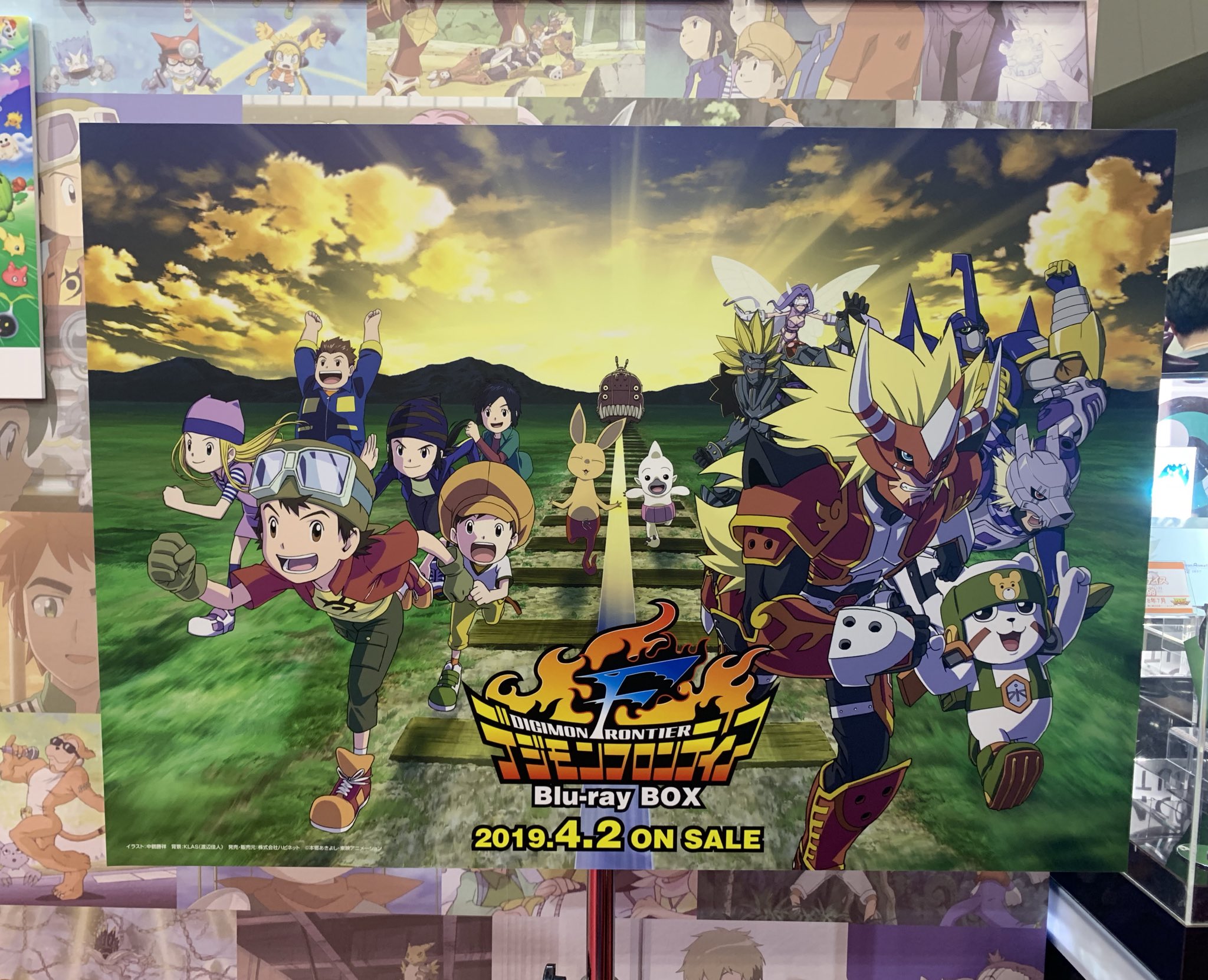 Pre-orders are available for the Digimon Frontier Blu-ray box. It will be available April 2nd, 2019 for 53,800 yen. Early versions of the box will include the
new Frontier audio drama
: (Affiliate link)
Digimon Frontier Blu-ray Box
We hope to do a breakdown of this release like we do for many media releases, including last year's
Digimon Tamers Blu-ray Box
. If you are able to,
donating
or joining our
Patreon
can be a big help.
Image credits-
puriosu
,
yamigara00
,
Shiori_Twins
,
Agent Rock
,
ohji22
,
unsK1_mr6rt
,
don_1048iki
,
ten29801168
,
mpr_k
,
V5G20He9dwe0zhk
,
BpapaB
,
popipapa_arisa3
,
ty_2161
,
jutceog9TA89H3E
,
tojokoneko
,
L_A_LO_2
,