Show User Social Media
Hide User Social Media
Joined

Sep 8, 2006
Messages

12,704
We have all the V-Jump stuff from the July issue now!
A good chunk of this we saw earlier, but we now have good images.
For stuff we've already seen, I'll be linking to prior articles and have older translated details there, only putting the new details here (there is little we don't already have this month, minus a really nice Appmon page.)
This time, we're starting off with a few different 20th Anniversary products
The
top features Digivolving Spirits
, the upcoming Tamashii toyline, and with this better image we can see a bit more text!
"The popular transforming figures sold in the early 2000s will be revived as Digivolving Spirits, with an even cooler flair!!"
At the bottom of the page we see various details about the
2nd wave of 20th V-Pets
, along with a quick look at the recently released Alphmon NXEdge Style figure. No new details about either of these that we didn't previously know.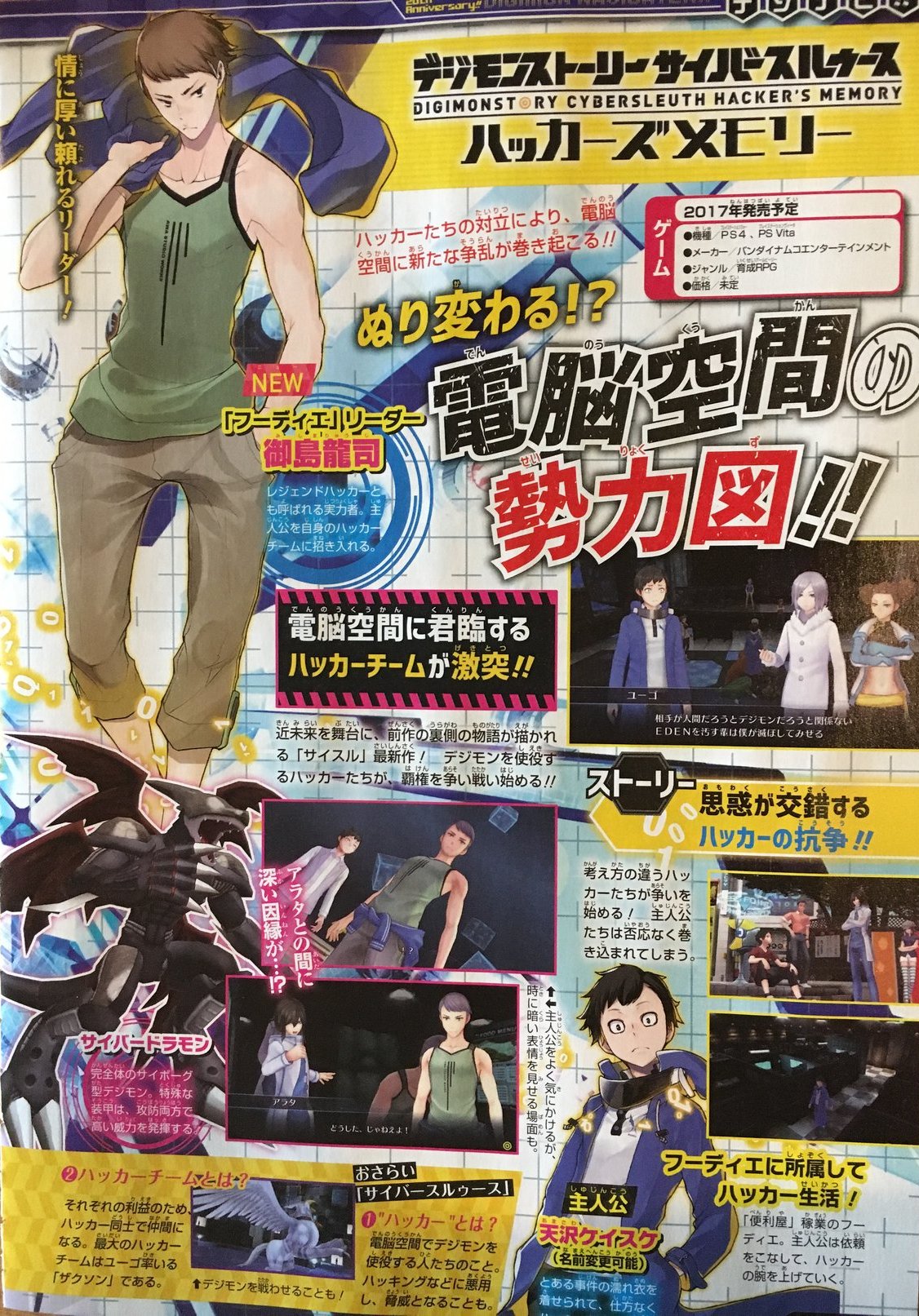 All the
Hacker's Memory details
are things we found out from previous images of this V-Jump issue.
We finish with Appmon!
The Appmon bits include a new profile for Gaiamon, along with some fantastic looking art.
Gaiamon: A god of creation that gained wisdom of the world. It is able to create all sorts of objects, such as weapons or tools.
On top of this they show the image of the Gatchmon Version of the AppliDrive Duo, which is out June 24th for 5,500 yen. Changeable covers will allow it to be turned into other characters' Duo.
They also mention that the next issue will have more on 'godly chips' (more information on God Grade Appmon Chips no doubt.)
Thanks to ukyou for the images and to garm for the translated bits.
I'll be swapping out the images in recent V-Jump related articles with better images from here.
Update- We originally referred to this as the June cover date V-Jump, it has been corrected to the July cover date.