Show User Social Media
Hide User Social Media
Joined

Sep 8, 2006
Messages

17,385
Digimon Adventure tri BD Packaging & bonus items, more discussion. Edit- Promo images
Lots of information on the packaging we can expect for Digimon Adventure tri 1.
First up, all early printings of the Blu-ray and DVD will come in digipaks with extra art on the case. This will later be switched to a normal style Blu-ray and DVD case.
These early printings will also come with a partially transparent plastic sleeve with new art.
Good looking art.
Then we have the proper packaging coming with each version of tri.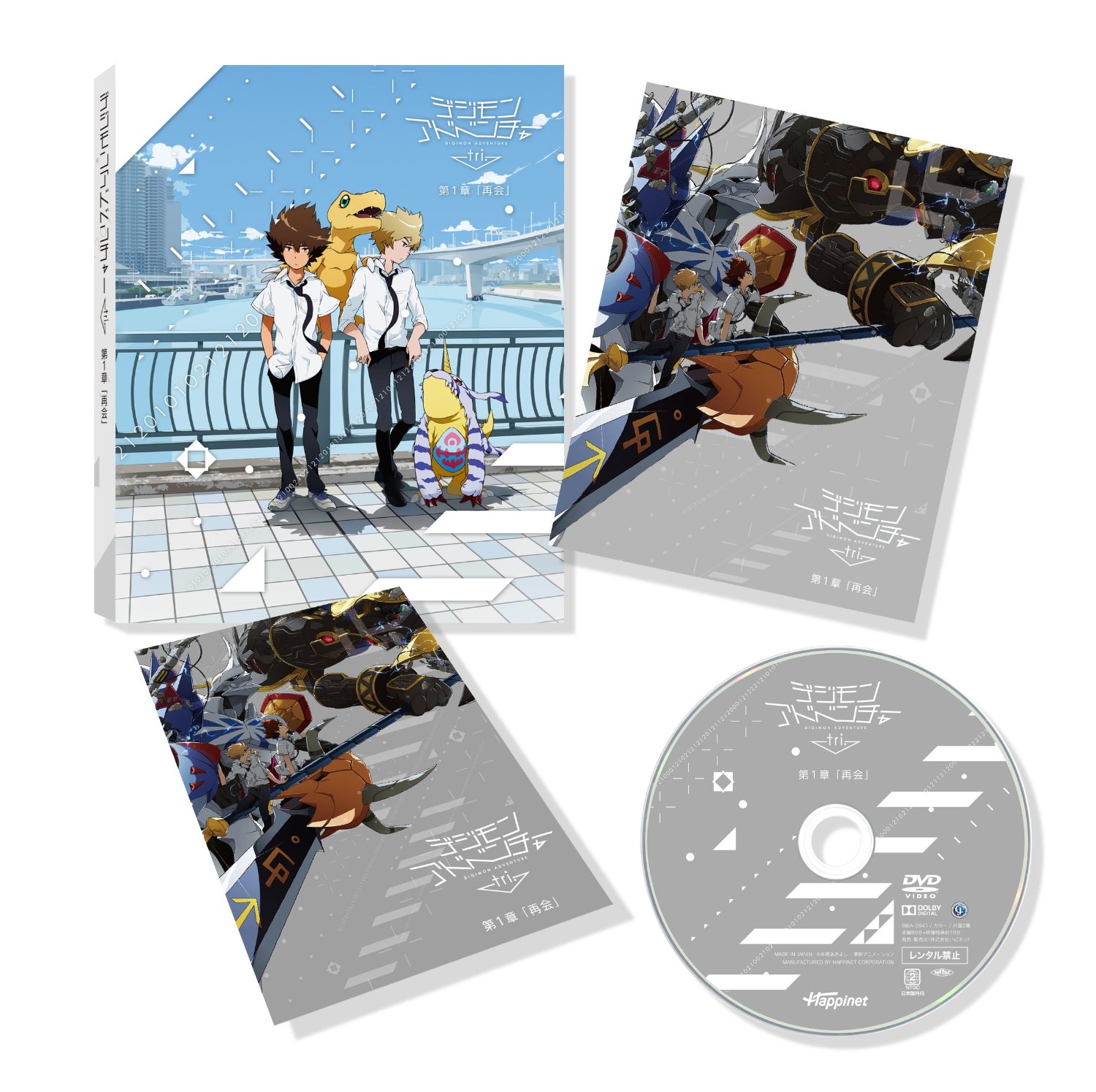 The Blu-ray and DVD each come with a case using the Omegamon/Alphamon poster art we've previously seen as the front cover, the disk, liner notes, and the sleeve.
For those who are able to get the early version of the BD that will be sold in limited numbers during theatrical tri. screenings you will get something slightly different.
This version comes with the same disk (with different silkscreening featuring the coverart) and liner notes, but with some notable differences in the packaging. The Blu-ray case here will be a standard case (likely identical to what the normal Blu-ray will have once it's early printing version is sold out.) The sleeve has a monochrome version of the normal Blu-ray cover art and will be a paper sleeve instead of plastic.
I'm looking forward to getting my hands on the Blu-ray.
Edit- The BD and DVD packaging shots have been updated with higher resolution files. Also...
We have images of the clear file being included with pre-orders at some stores, along with the fabric poster being included with the Amazon edition.
The clear file will use the art from the plastic slipcover.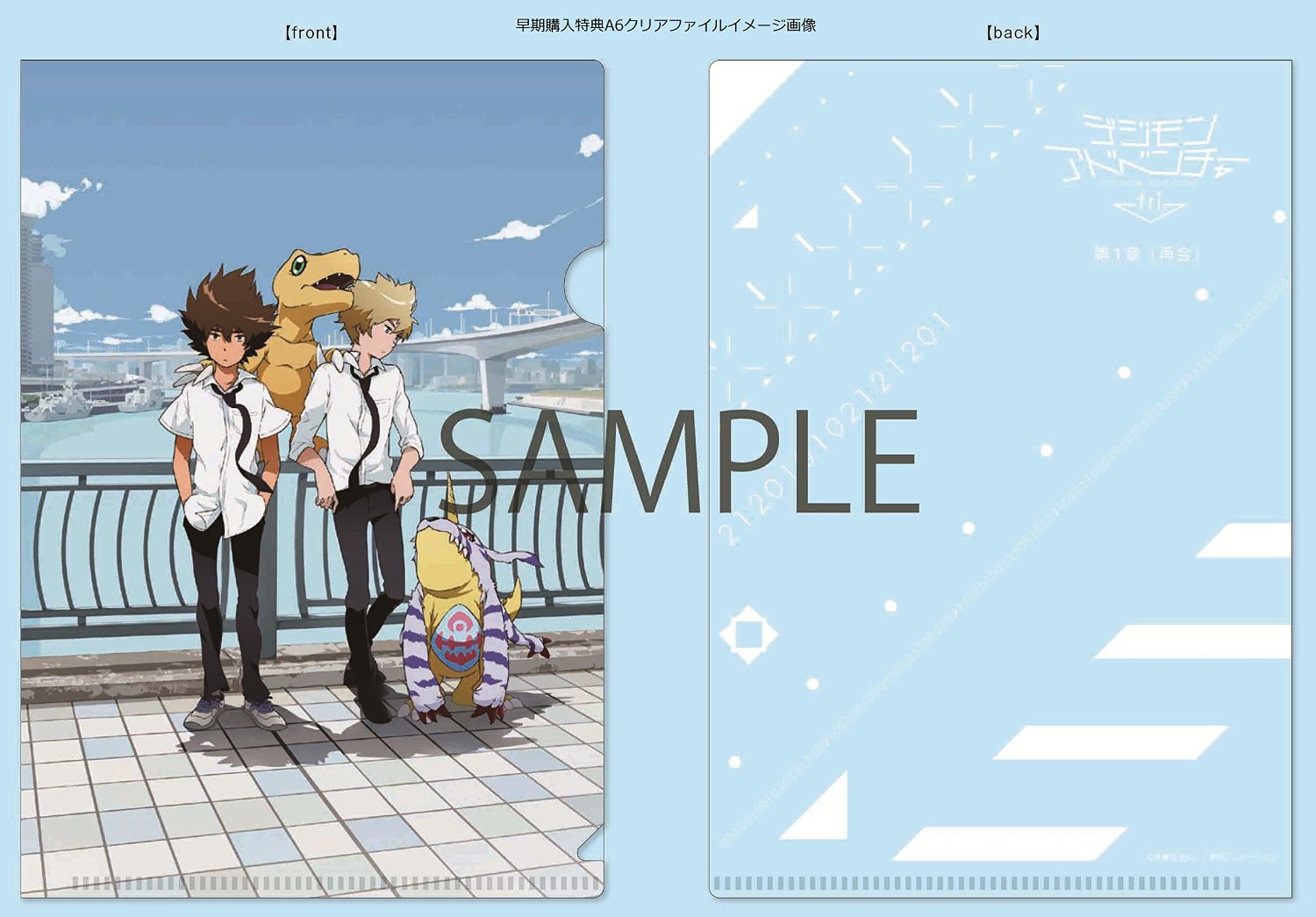 As for the poster
Nice new art for the poster.
This will be the new tri. discussion thread, the
previous there is here
. Feel free to continue any discussions.
Remember,
WtW is taking donations
so we can get tri. and other upcoming Digimon products and
do breakdowns
like
we've done before
.
Also, if you want to import tri, make sure you take a look at our
import guide
so you know what you need before you import.
Edit- We have images of the
theater bonus items
now.
Edit- Previews of new
promotional images from various upcoming magazines
.
Edit-
Some early images
taken with phone cameras show the full promo images from Animedia.