Show User Social Media
Hide User Social Media
Joined

Sep 8, 2006
Messages

14,527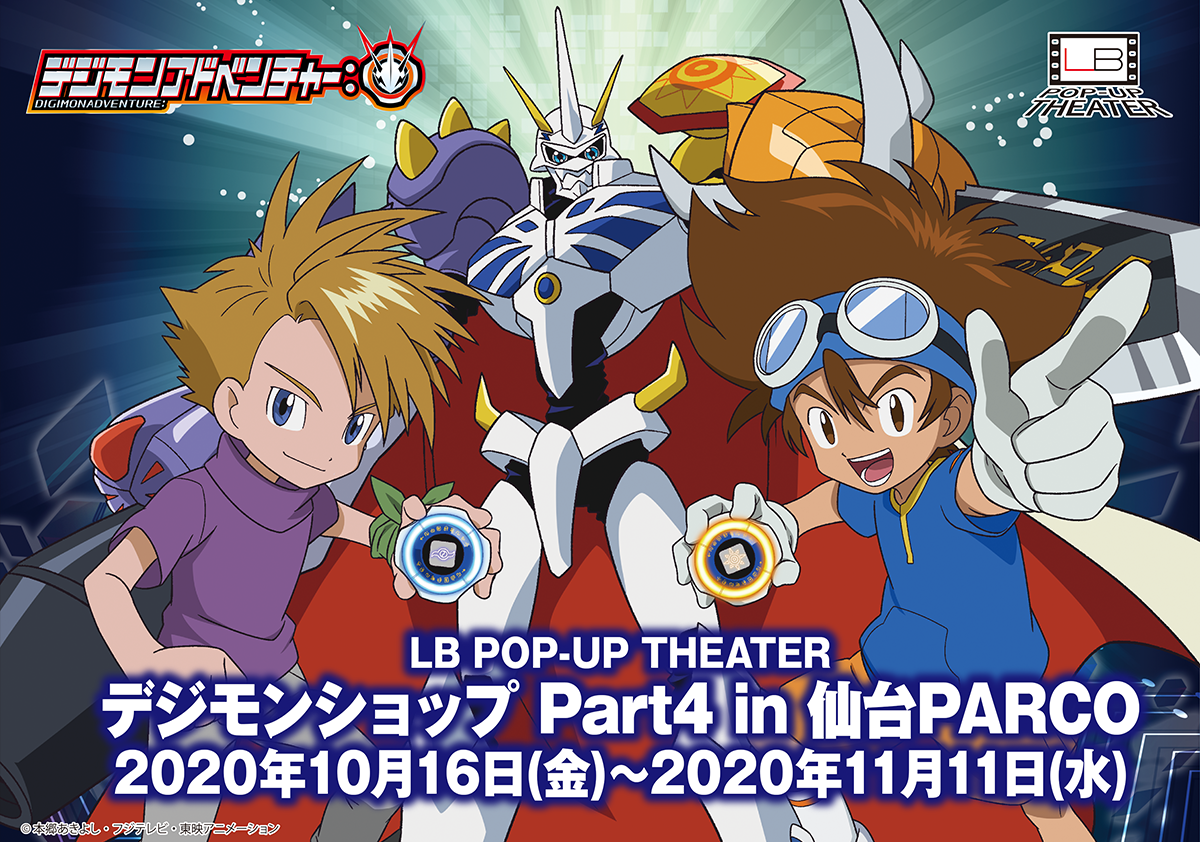 We found out about it a few days ago
, and it's just a few days from the newest Digimon pop-up shop!
This is the 11th full Limited Base pop-up shop for Digimon (a few smaller ones, and other brands have been done also of course.)
The newest pop-up shop will be at the Limited Base Pop-Up Theater at:
the Shibuya Parco
(on the 6th floor)
the Sendai Parco Main Building
(on the 5th floor)
The theme and key art are based on Digimon Adventure:, with a focus on Taichi and Yamato and Omegamon.
The shops will run October 16th through November 11th.
Included at the shop will be a small theater that will show
the fourth memorial short
. More details on that will be below the product info.
A few additional details:
More items will be announced later, and there will be various pre-existing Digimon products 'not' announced that will be at the store.
A few pre-existing products they have announced, that we won't be detailing due to us already having seen them a number of times are:
Digimon Card Game Starter Decks Gaira Red, Cocytus Blue, and Heaven's Yellow
Digimon Card Game Booster Sets 1 and 2
Digimon Card Game Booster Set 3 (once it is out at the end of the month)
the Digimon Card Game Official Card Game
The Figure-Rise Standard Amplified model kits of Omegamon and WarGreymon
First up, the announced items which will be exclusive to Limited Base.
This cushion is designed after the Digivice: from the new show. It costs 2,600 yen.
Chopsticks with a chopstick rest. Each set is 1,800 yen and there are 8 designs.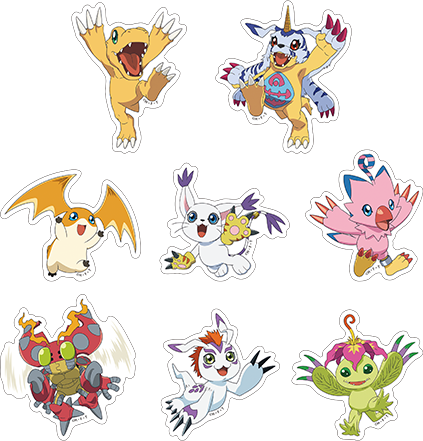 These acrylic character mascots are noted that they can stick together. There are 8 types and each is 1,800 yen.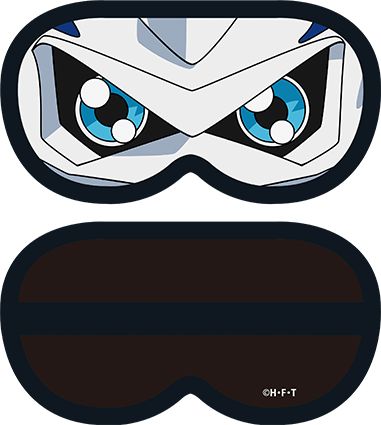 A face/eye mask for when you not only need darkness, but to look like Omegamon while doing it. It's 1,400 yen.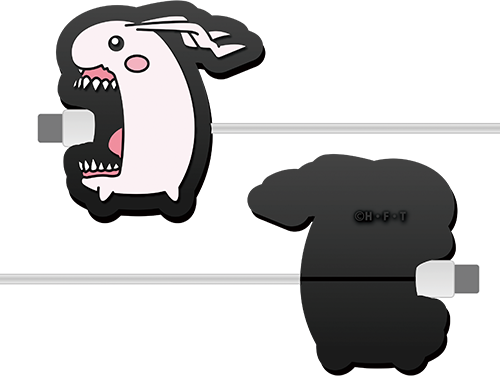 Need a cable held? Tokomon can help. This Tokomon cable mascot is 800 yen and will be available on October 31st.

These 2 bead filled digitama cushions will be available on October 31st for 1,300 yen each.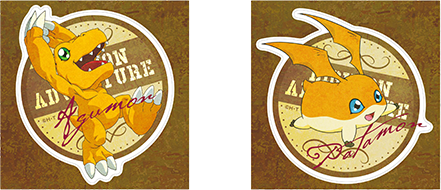 These 2 new travel stickers are 'antique styled' and cost 700 yen each. They will be available on October 31st.
Then we have items being made available from previous Limited Base Stores.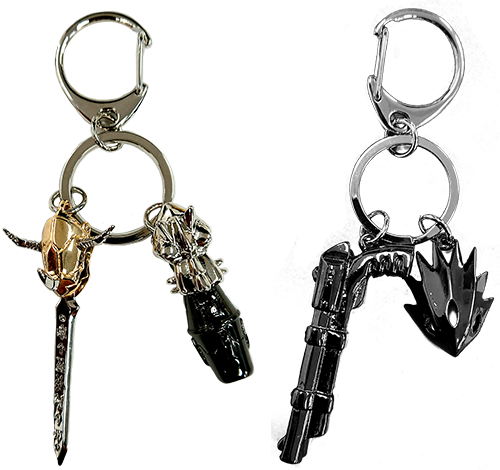 The Omegamon metal keychain is being made available again. Just the Omegamon one. It's 1,800 yen.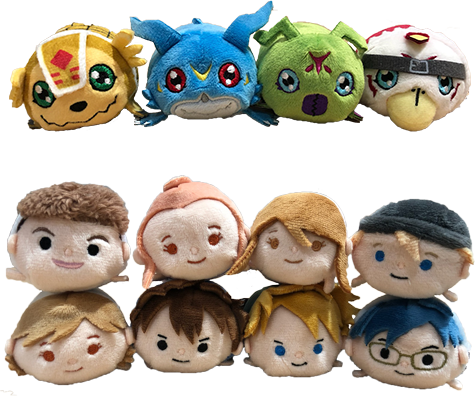 The otedama return! The little bean bag characters are listed as there being 31 types this time (the 4 02 Digimon will not be sold, they are just using the most recent promotional photo as an example.) These are 650 yen each.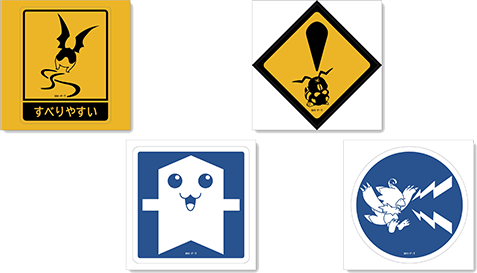 And then we have the travel stickers. These travel stickers can be placed on your bag when you travel or anywhere you want them. They are 700 yen each and they list there are 24 of them.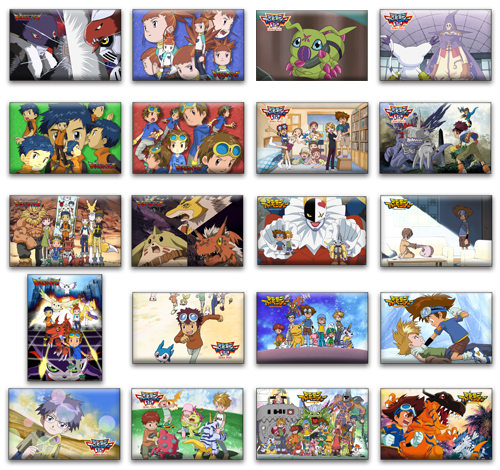 These second set of memorial magnets feature a number of notable scenes from Adventure, 02, and Tamers. They are 700 yen each, there are 20 of them, and they are blindpacked.
On top of that there is the Memorial Short screenings... this time they will be showing the fourth short, The Coveted Jogress Evolution!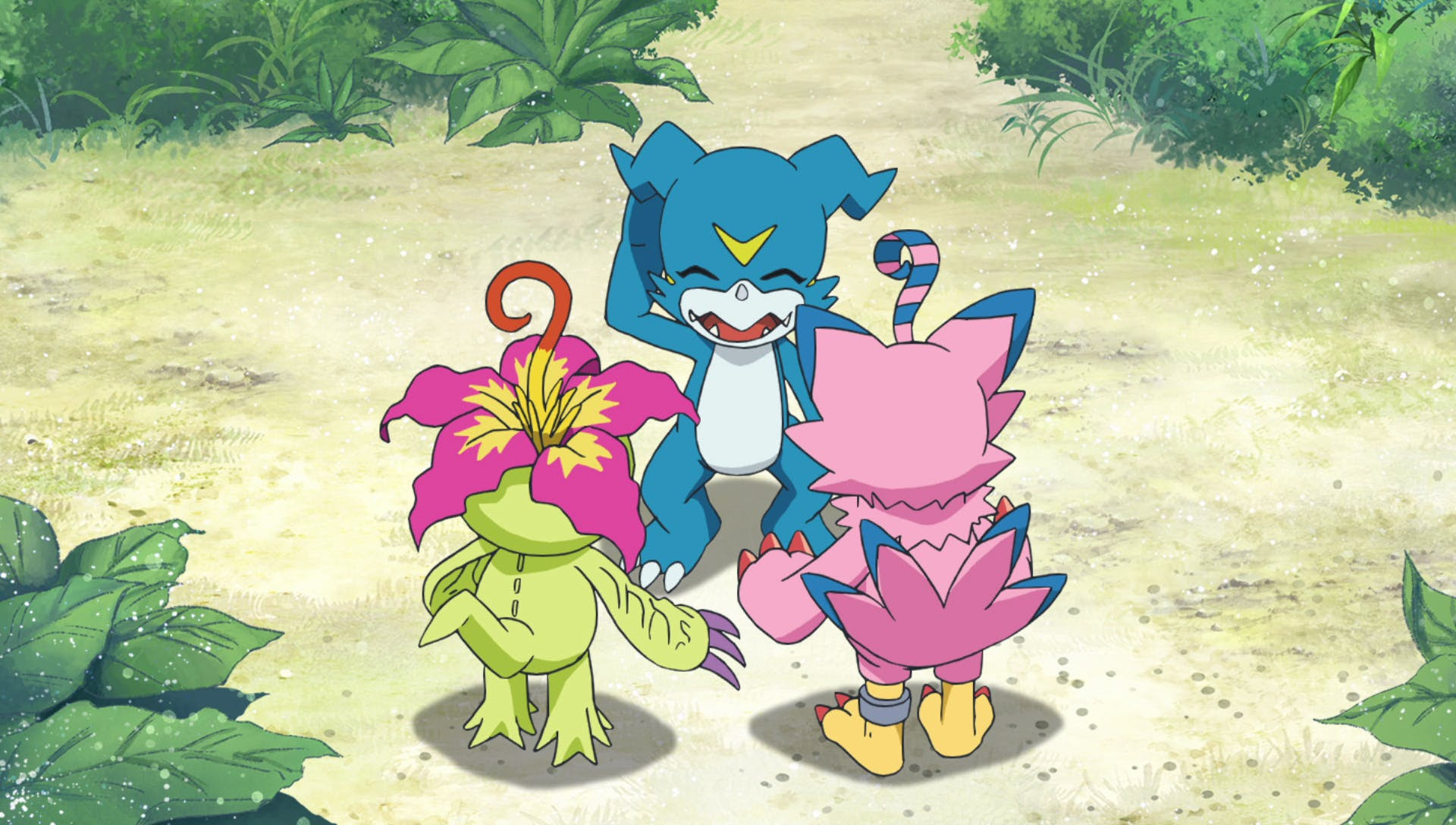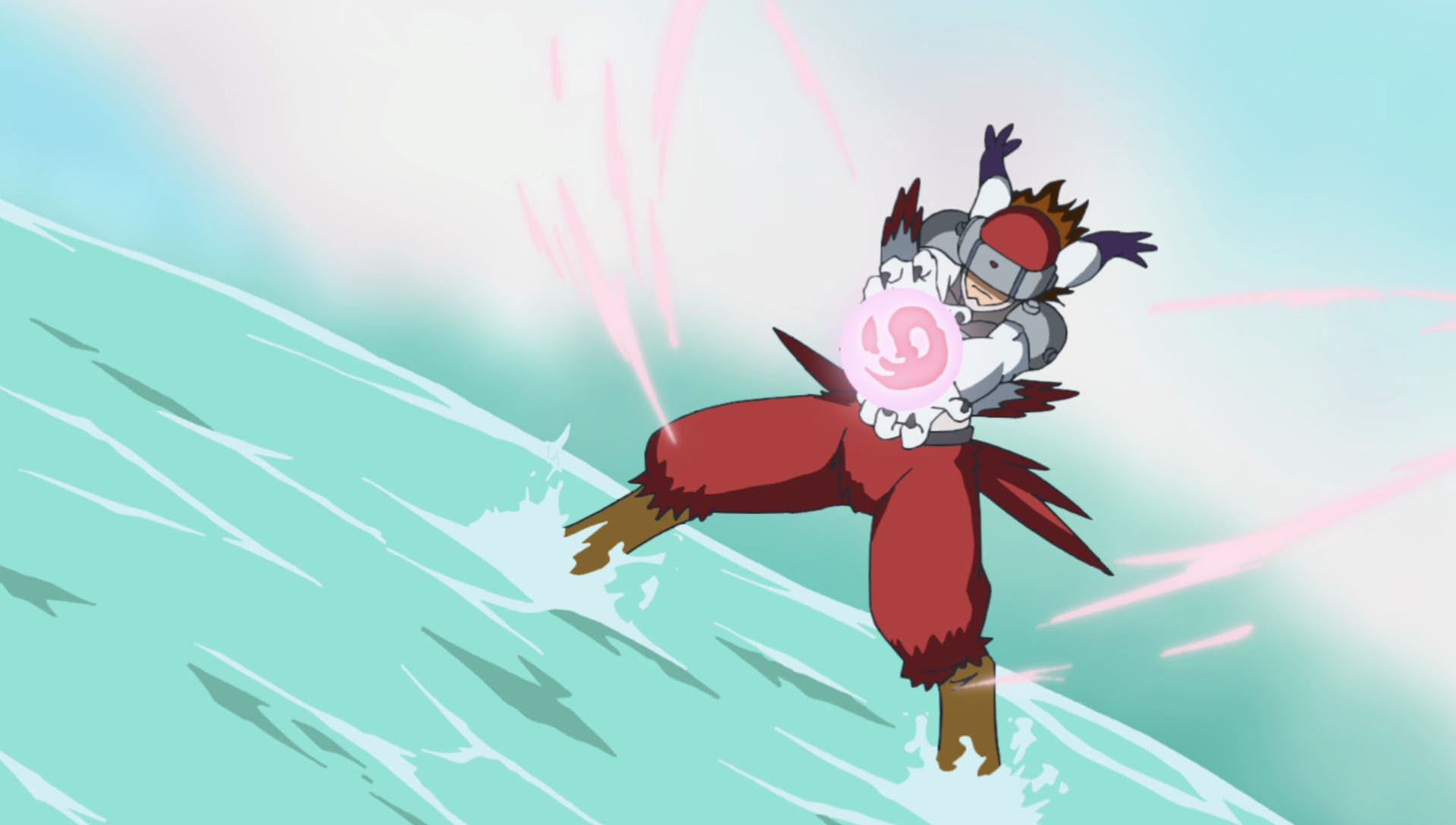 A description of the short:
Piyomon and Palmon are amazed by Silphymon's training.
"I'm sure it'd be nice if we could Jogress evolve!"
"It'd make Mimi happy!"
The 2 of them begin to swell up with longing!
As for how to see it...
LB Pop-Up Theater will offer point cards. 1000 yen spent at the store gets you one point, and you can trade in 5 points to enter the small theater.
They note they expect it to be super crowded the first few days. Shop staff will make sure people are lined up properly, but they again expect it to be packed so you might not even be able to shop.
When there are free screenings the start time will be announced on
the Pop-Up Theater Twitter.
We'll add more translated shop details as we can.
You'll want to contact an intermediary to get these items sent to you. WtW is not affiliated with any, but here are a selection of intermediaries that have worked well for various WtWers and their friends in the past:
From Japan
Rider Proxy
Nippon-Yasan
Be aware many intermediaries do not carry items from specialty shops since they can't be ordered online. You will need to ask them and explain what you want very carefully (perhaps with a photo.) Some intermediaries will potentially still not be willing to get the item (or may only be willing to at great cost.) Realistically to get anything from the pop-up shop at a reasonable cost you'll have to find someone who is actually going and ask them to pick you up something.
Some of the intermediaries have a full store front and may have the item listed, so you may want to check that first.