Show User Social Media
Hide User Social Media
Joined

Sep 8, 2006
Messages

12,266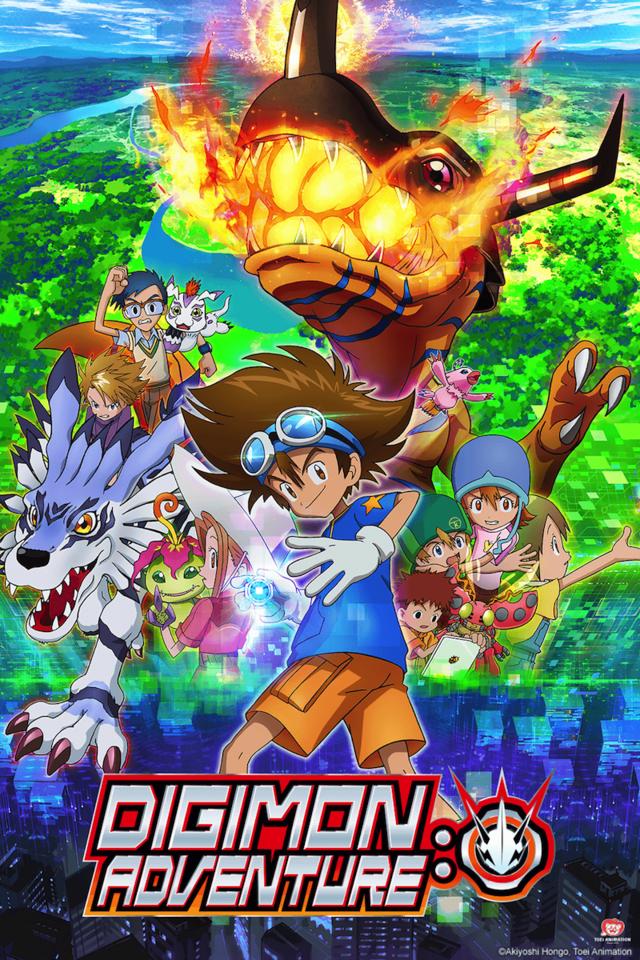 I'd say it's been a long wait for Digimon Adventure:, but we only found out about it a few months ago...
The show begins in roughly half an hour in Japan with Episode 1, Tokyo: Digital Crisis!
The simulcast on Crunchyroll will be 7:30pm Pacific (2.5 hours after it starts in Japan), so it'll be a super short wait to watch each episode of the show! For members who aren't subscribed the episode will unlock after a week.
Our discussion thread for Episode 1 can be found here to talk about the episode once you've seen it!
The discussion thread also includes a time converter to help you be sure when it airs for you.
Some areas might get it a bit later, so keep an eye on it if it doesn't show up for you immediately.
When Crunchyroll puts up a show and episode page we will update and link to them. Here is
their announcement page
for now.
Update-
Crunchyroll series page is up
.
If there are server issues, it's worth remembering that paid Crunchyroll members can connect their account to
VRV
and access Crunchyroll content from there also. (VRV members can do the same to access it on Crunchyroll in case it shows up earlier.)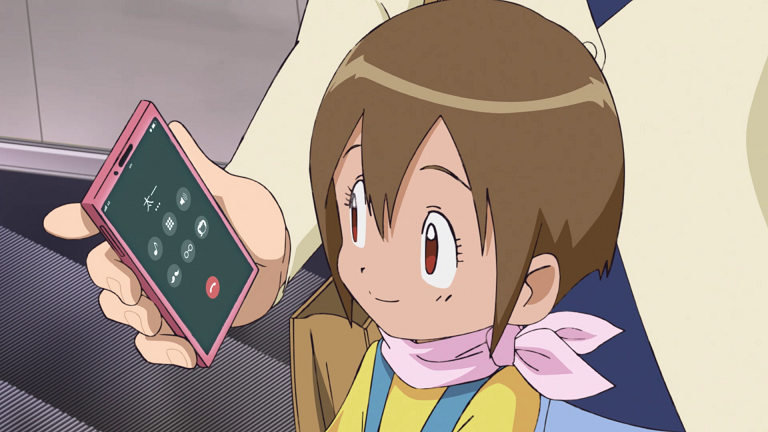 (
A new screenshot
the official account put on Twitter.)
While Digimon has always had bits go many different ways, Digimon Adventure: is effectively a relaunch of the franchise with many other things coming out the wake of it releasing. The series itself is a reboot based on the 1999 series Digimon Adventure, which has been the defining element of the franchise over it's 20+ year history.
The plot synopsis for the new series:
It's the year 2020. The Network has become something humans can no longer do without in their daily lives. But what humans don't know is that on the other side of the Network is the Digital World, a realm of light and darkness. Nor are they aware of the Digimon who live there.

Widespread Network difficulties arise, centered around the Tokyo area. Traffic signals blink chaotically, public outdoor TVs display garbled text, and so on. The news reports it as a case of cyberterrorism.

Fifth grader Taichi Yagami stayed home by himself to get ready for a weekend summer camp, but his mother and little sister Hikari went to Shibuya, and now they're aboard a runaway train. Taichi hurries to Shibuya to save his mother and sister, but the instant he heads toward the station platform... a strange phenomenon befalls the DigiDestined, and Taichi goes to the Digital World! The DigiDestined meet their partner Digimon, and they're faced with an adventure into the unknown...!
Since most people have figured out streaming setups better than when tri. began, I won't be doing a streaming guide writeup again, but will answer any questions anyone has about having a better streaming setup.
If you missed it up above...
Our discussion thread for Episode 1 can be found here to talk about the episode once you've seen it!
Also, a Digimon Parade update
!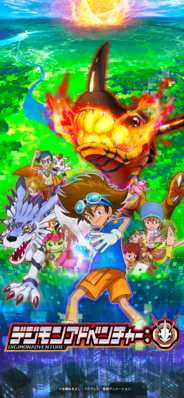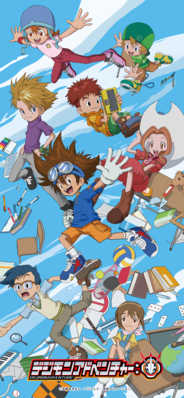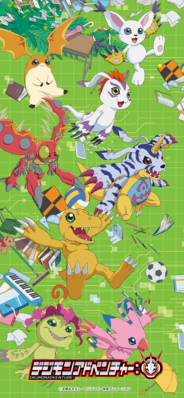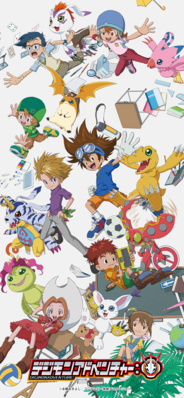 We now have 4 of the 5 high resolution mobile wallpapers unlocked. Just the 30k one left!
The 4th appears to have some line issues, when/if that gets fixed we will update.
Last edited: