Show User Social Media
Hide User Social Media
Joined

Sep 8, 2006
Messages

17,421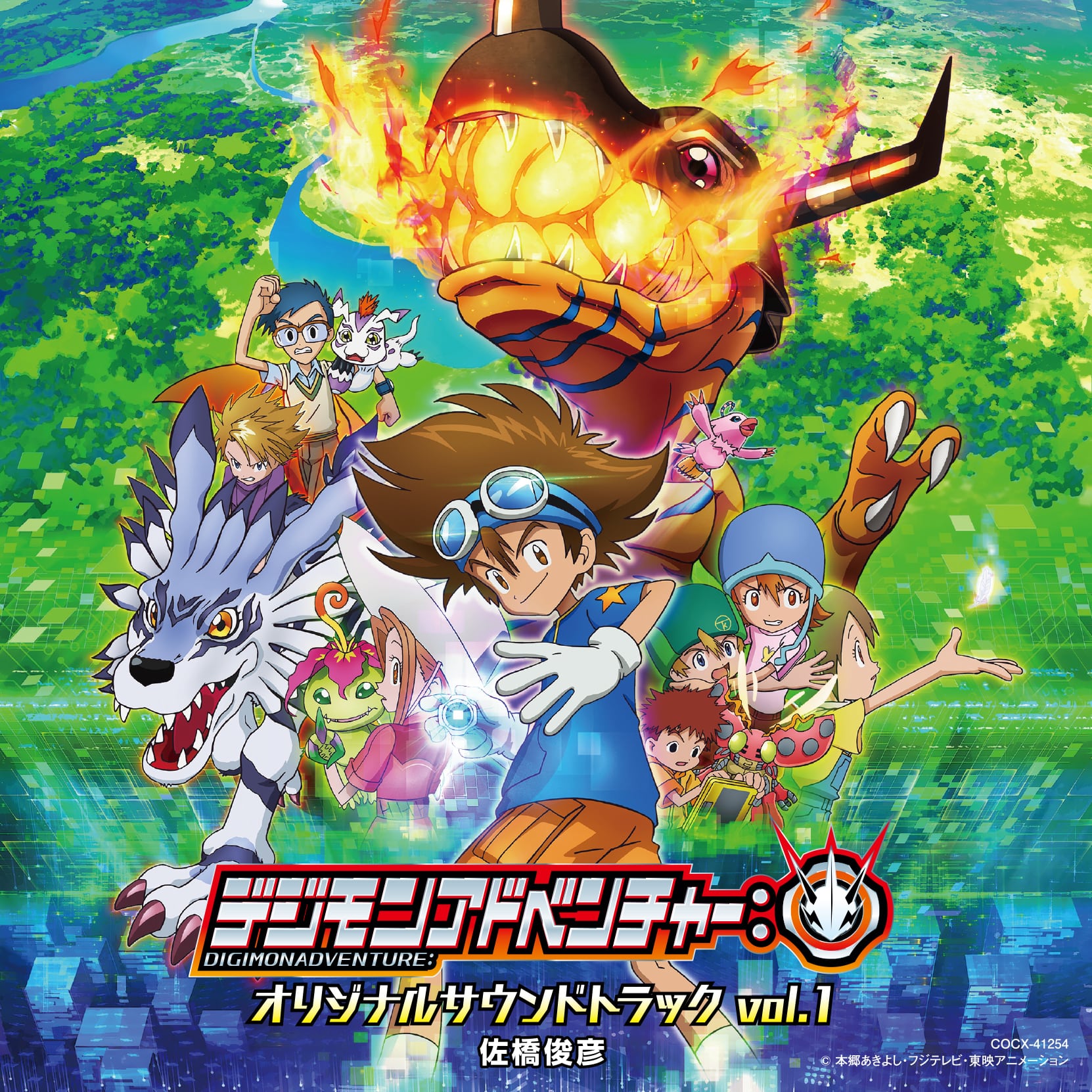 Music news is always fun!
It's
been
announced
that we are already getting a soundtrack disc featuring the music from Digimon Adventure:!
Digimon Adventure: Original Soundtrack Volume 1 will be released on September 30th for 2,800 yen.
It will feature 34 tracks. 32 will be the BGM/OST tracks by Toshihiko Sahashi that play throughout the show, while 2 will be the TV size versions of the opening and ending themes.
The full tracklist:
1. Mysterious Creatures - Digimon
2. Unidentified Airship (TV Size) / Takayoshi Tanimoto
3. Prepping for Camp
4. Koushiro's Analysis
5. Appearance Of the Guardian - Revitalization
6. Chosen Children
7. Welcome To The Digital World
8. A Fun Time
9. Begin Infiltration Strategy
10. Past Memories with Partner
11. Gentle Social Time
12. Enemy Digimon - Silent Fear
13. The Threat of A Malicious Enemy
14. Agumon and Co. Facing a Surprise Attack
15. Clumsy Kindness
16. The Bonds Of the Chosen Children
17. Elegant Tea Time
18. With Partners
19. Journeying Through Grim Adventure
20. Words From the Ancient Ruins
21. Wrapped In A Mysterious Veil
22. The Chosen Children's Duty
23. Surveillance From The Darkness
24. A Cool Strategic Conference
25. Unique Friends
26. Touch and Go! We Can Do this
27. Amidst the Impending Crisis
28. Destructive Power of Giant Digimon
29. Fear Of Death. When Hope is Lost
30. Believe Your Partners!
31. We Will Protect The World!
32. The Recovered Future
33. Regrets Bring Fruit (TV Size) / Chiai Fujikawa
34. The Adventure Goes To A New World
Pre-orders are available at CDJapan
. (affiliate link)
Thanks to onkei for the translated tracklist.
The full version of Unidentified Airship by Takayoshi Tanimoto (which also includes both Adventure: insert songs) just came out and can be bought digitally
here
.
The physical CD can be bought at CDJapan
. (affiliate link.)
Regrets Bring Fruit by Chiai Fujikawa is on her album Aiha Headphone Kara. Both a normal and a limited version are available to buy: (Affiliate links)
Normal Version
Limited Version with DVD
We did a breakdown of the normal version recently
.
Last edited: