Show User Social Media
Hide User Social Media
Joined

Sep 8, 2006
Messages

17,389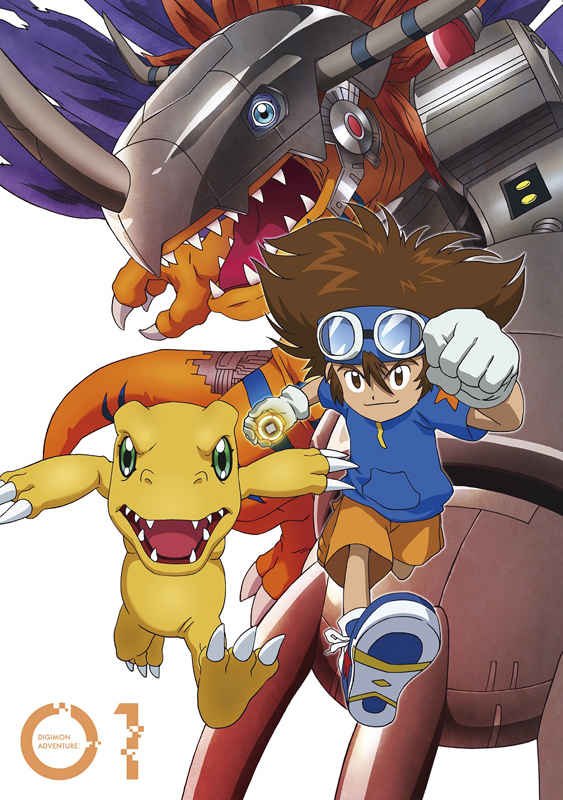 With a little over a month to go until the first Blu-ray and DVD boxes for Digimon Adventure: are out
we are getting a better look
at the packaging and product contents. The previews themselves are based on the BD version.
The new artwork for the set was
previewed awhile ago
, but the final version shows the full images, and the front cover is done in a rather striking and simply fashion.
The front cover features Taichi and Agumon running, with MetalGreymon behind them. Instead of a giant logo, there is a '01' down in the corner, drawn with some digital corruption, with the show title written simply inside of it.
And then we have a more in-depth layout preview of the set...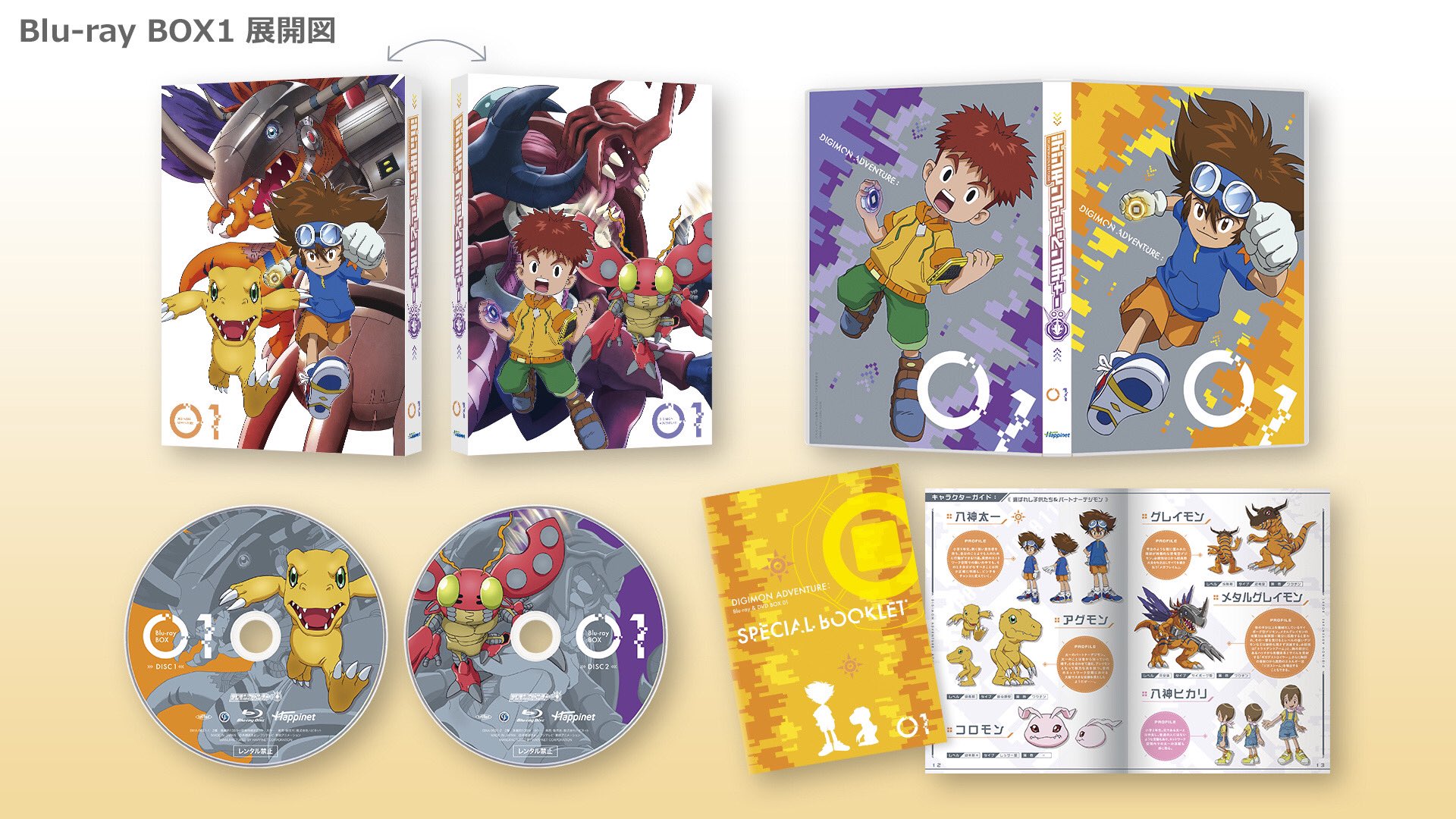 At the top left we get the box, which includes the front cover we were discussing above. The flip side of the box features the same for Koushiro, Tentmon, and AtlurKabuterimon. The spine features the show logo gradienting between the focus colors of Taichi and Koushiro.
The spine features a new version of the show logo in a vertical formation. The 01 also features the focus colors.
At the top right we get to see the main disc case that will be in the box. The art of Taichi and Koushiro is the same, but zooms in on them tight. The digital corruption theme is behind them, with multiple layers of their focus colors, along with the set number. The art is formatted to be on the same side of the box the characters are on when it's slipped into the outer box. We also get a better look at the vertical logo.
The bottom left shows off the 2 discs from the set. The case was the kids, so the discs are the Digimon. The background is the solid focus color with the Perfect forms of the Digimon in grayscale, with their child forms full color in front.
The on disc content is episodes 1 through 12 of Adventure:, along with bonus features including:
A trailer/PV collection
Clean versions of the OP and ED1
And we finish with the special booklet at the bottom right. The front has the digital corruption visual, with silhouettes of Taichi and Agumon. Lineart of the Digivice: and a few crests are also on the cover.
They show off some basic profile details and art for Taichi, Agumon and his various forms, along with Hikari.
It was previously announced the booklet would also contain an interview with Yuko Sanpei (Taichi), Yumiko Kobayashi (Koushiro), Chika Sakamoto (Agumon), and Takahiro Sakurai (Tentomon.)
The theme and look for the set is very nice, and with a set theme, we can imagine what future sets will look like...
Details on store and pre-order exclusives for the first set can be found
here
. The first details on box 2 can be found
here
.
The first Blu-ray and DVD box are scheduled for release on December 2nd and pre-orders are up at CDJapan: (Affiliate links)
Digimon Adventure: Blu-ray Box 1
Digimon Adventure: DVD Box 1
Pre-orders are also open for the second box at CDJapan: (affiliate links)
Digimon Adventure: Blu-ray Box 2
Digimon Adventuer: DVD Box 2