Show User Social Media
Hide User Social Media
Joined

Sep 8, 2006
Messages

15,788
A fun pre-DigiFes announcement!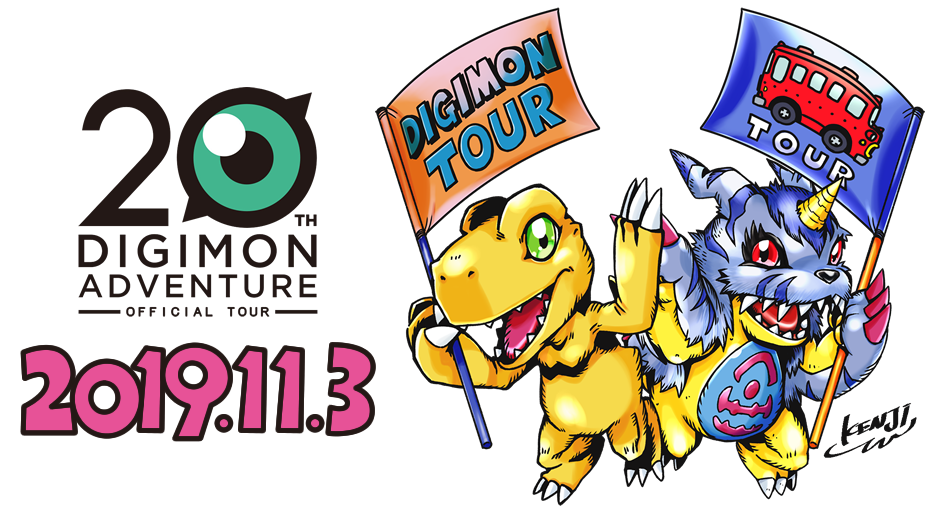 It's an official tour event to commemorate the 20th Anniversary of Digimon Adventure!
Digimon Adventure 20th Anniversary Official Tour- Our Summer Camp
, will be held on November 3rd.
As chosen children, fans can deepen their bonds through a challenge mission... and bbq.
In addition, there will be a few performers/guests at the event...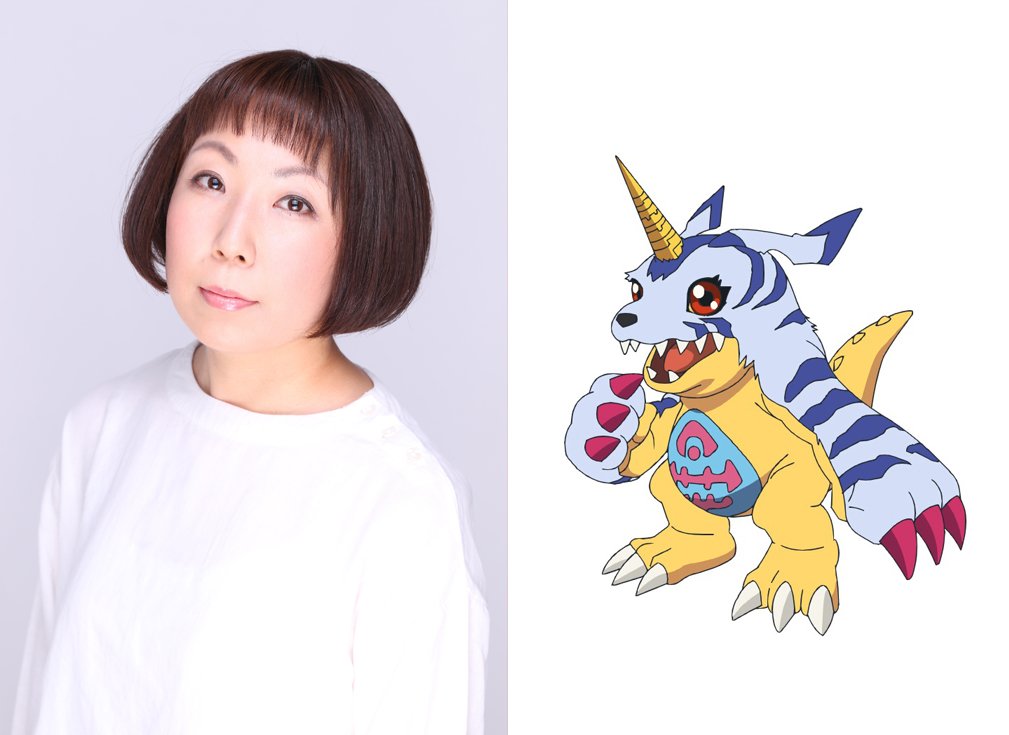 First up on the special stage will be Chika Sakamoto and Mayumi Yamaguchi, Agumon and Gabumon respectively. While not related, both images of the Digimon appear to be new modern versions of old artwork, done in the artstyle of the new movie
Next up...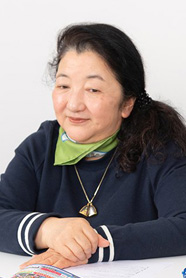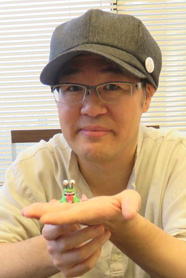 Original Digimon producer Seki Hiromi will be there along with longtime Digimon designer Kenji Watanabe.
And the last (announced) guest is a familiar face...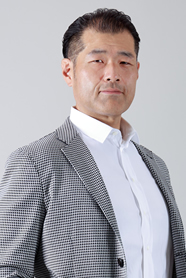 Volcano Ota! He will be acting as MC for the stage event/talk.
Below is various translated information regarding the event for anyone who believes they will be able to go.
Various Tour Bulletpoints
The first official Digimon Tour!
Have BBQ with other fans at Lake Sagami Resort Pleasure Forest.
Clear the mission where your bonds will be tested, surrounded by mother nature
Enjoy limited edition content on the tour bus.
Meet Agumon and Gabumon.
Watch the special talk events by the various guests.
Limited Edition Tour Goods, which are included, include a Kenji Watanabe illustrated T-Shirt and can badge (likely featuring the new Agumon and Gabumon art above.)
Application Info for Digimon 20th Anniversary Official Tour -Our Summer Camp-
It will be held Sunday, November 3rd, 2019.
Tickets will be 29,800 yen each.
There will be a minimum count of at least 200 people.
Meeting Place- Around Shinjuku Station
Event Organization- Toei Animation
Travel planning and Implementation- Cool Japan Travel Company
Travel/Journey Info
Shinjuku Station
[*=1] 8:30am- Bus departure
Lake Sagami Resort Pleasure Forest
[*=1]Bonds, be tested in the challenge mission
[*=1] Open air BBQ surrounded by nature
Event Venue
[*=1] Private bus to the venue
[*=1] Talk event held
Shinjuku Station
[*=1] 7:30pm- Return to Shinjuku Station via bus
*Performers/guests will 'not' be on the bus and will be there for just the talk event.
*Tour Contents and schedule may be changed/cancelled due to traffic, weather, or other unforeseen events.
The ticket lottery begins on August 5th at 5pm and closes August 12th at 11:59pm. The person entering can apply for up to 4 tickets and winners will be contacted beginning August 15th. They will void duplicate entries. They note this ticket period may not be the only one due to maximum numbers they can bring and if people end up not purchasing tickets when chosen. If there are additional periods they may be lotto or they may be general ticket sales.
No lottery web address is given, it's likely going to be a link on
the tour page
once the lotto begins.
A limited selection of some of the notes and restrictions listed on the page.
An email account from "@cooljapan.travel" will send you an email when you apply, check spam filters.
Those under 15 have to have a guardian with them, preschoolers and infants will not be able to come. Those above 15 years of age will need consent to attend alone. It appears payment of the ticket will count as consent in this case.
Tickets are not transferable and names will be checked with a valid photo ID.
There is no schedule meet and greet with the guests. If you have gifts you want to present to them you are welcome to, but you will have to leave it with event staff to give to them.
There will be no recording at the talk event, but the organizer or press may be there and taking photos or recording.
An expensive but fun looking 1 day Digimon event. Hopefully we are able to get photos of it after it ends.
One last thing. The tour page has a nice background image using Adventure style art, and while it didn't quite fit in above, thought it'd be a nice image to share anyways...