Show User Social Media
Hide User Social Media
Joined

Sep 8, 2006
Messages

17,382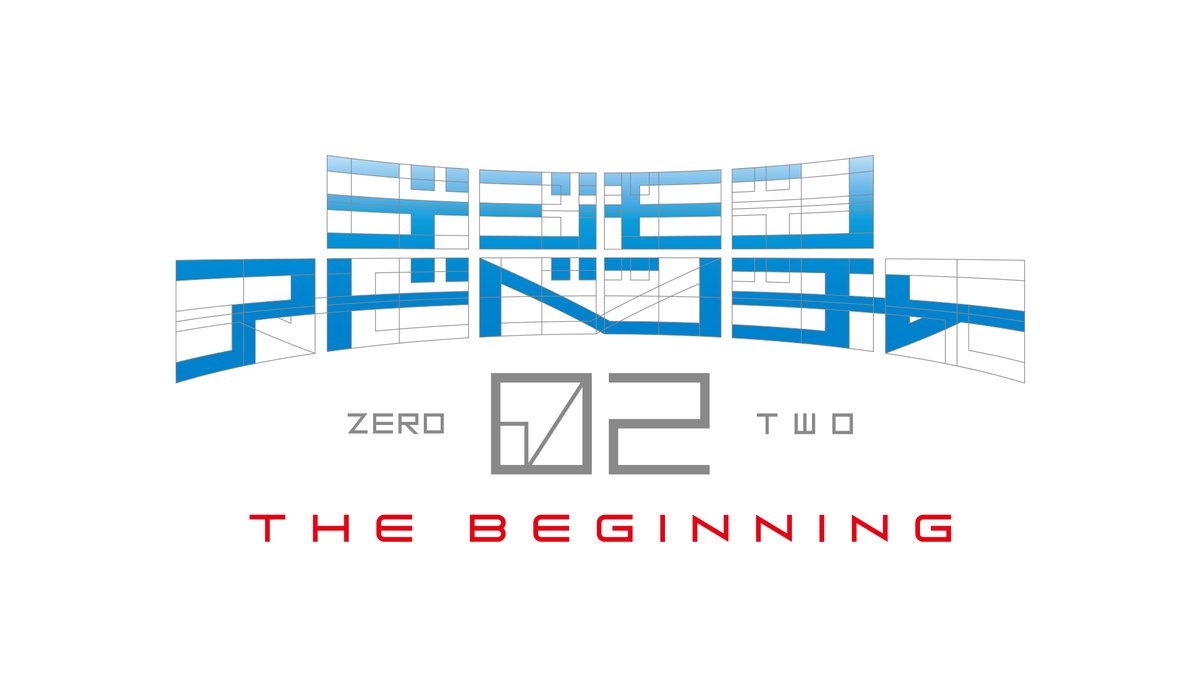 From DigiFes, and associated press materials, we finally have a good bit of early details for the next Digimon movie:
Digimon Adventure 02: The Beginning
First up,
the official site is up
.
Then we have art of the 02 characters as they will appear in the new film...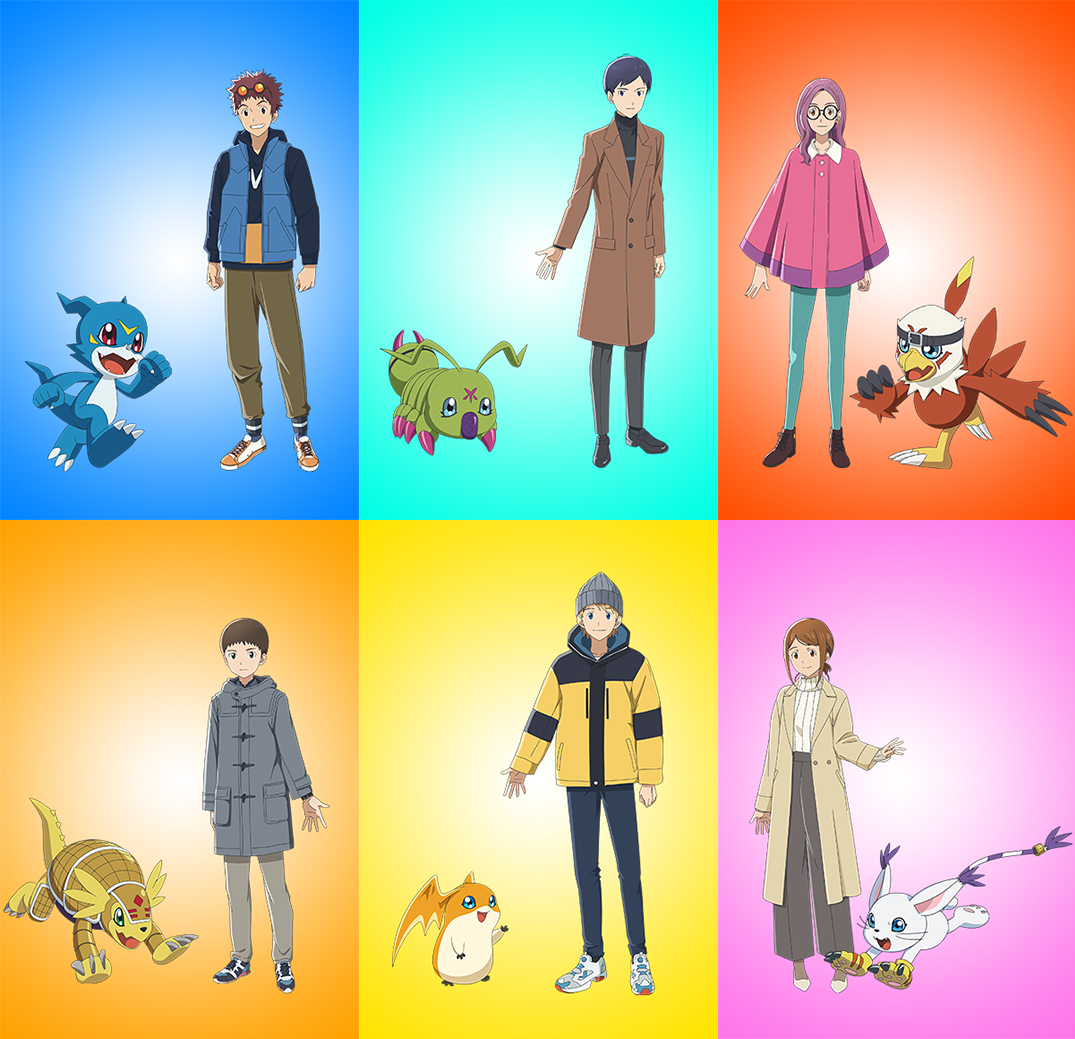 We knew that Tomohisa Taguchi and Akatsuki Yamatoya were returning as director and writer respectively were returning from Kizuna. Yumeta Company will also be returning for animation production.
They have now confirmed
all 12 cast members for the 02 cast from Kizuna are also, which minus 1 who is semi-retired, isn't a wild shock:
Fukujuro Katayama as Daisuke Motomiya
Junko Noda as V-Mon
Arthur Lounsbery as Ken Ichijouji
Naozumi Takahashi as Wormmon
Ayaka Asai as Miyako Inoue
Kouichi Toochika as Hawkmon
Yoshitaka Yamaya as Iori Hida
Megumi Urawa as Armadimon
Junya Enoki as Takeru Takaishi
Miwa Matsumoto as Patamon
M.A.O as Hikari Yagami
Yuka Tokumitsu as Tailmon
We also have an
early story synopsis/teaser
...
The story if described as...
The title foreshadows the beginning of 'something', and takes place in February 2012. It is a story set slightly later than Digimon Advneture tri. & Digimon Adventure: Last Evolution Kizuna. The main characters in the film, shown in new images, have changed from that film.
The main character, Daisuke Motomiya, and his friends, are now 20 years old, and the visuals of the characters shows fine changes that only the reality-conscious Digimon can make.
It is a sequel of Last Evolution Kizuna.
And details for a couple new characters
, which we previously saw in the teaser poster from last year...
​
Megumi Ogata will play the new character Rui Owada. A mysterious young man who was saved by Daisuke and the others when he fell from Tokyo Tower, he says he's the first chosen child. This is the first appearance of Ogata in Digimon, and they trust the director quite a bit saying "I love the images that Director Taguchi creates"
Ogata is an extremely well known voice actor, with some of their better known roles being... Yukito in Cardcaptor Sakura, Shinji in Evangelion, Sailor Uranus in Sailor Moon, and Kurama in Yu Yu Hakusho.
Rie Kugimiya has been chosen to play Ukkomon, the Digimon that holds the key to this story. Ukkomon looks and sounds like a cute & slippery marine creature, but it's an important DIgimon with many mysteries. Kugimiya commented she was perplexed by the strong impact of the name, but she played it like a cute Digimon, like an angel.
Not mentioned is Kugimiya's connection to Digimon, she's played a few different roles most notably Ikuto in Savers.
And higher resolution character art, and
character details
...
​
Daisuke- While attending culinary school, he has already begun to training at a ramen ship. On days when the store is closed, he is allowed to use the store as it is and serves family-style ramen as the owner. He spends his days researching ramen with V-mon, even though he lives alone at home.
V-mon- Special Move: V-mon Head- Daisuke's partner, a small dragon-type Digimon. They have had many fights over the years, but their bond is strong because they are in complete agreement on their favorite ramens. They have trained together in ramen and always work together to make the restaurant a success.
Ken- As the winter of his sophmore year of college approaches, the brilliant & talented Ken is gradually beginning to look more to his future, and he continues to study for the police officer's exam. On campus, he continues to be the object of heated attention from those around him, but not one can get in the way of his leisurely reading time with Wormmon.
Wormmon- Special Move: Nebaneba Net- A larval type Digimon that looks like a caterpillar, Wormmon is Ken's partner. Thanks to the devoted Wormmon, who has always been close to Ken's heart, Ken has grown into a kind young man, and Wormmon is proud of him.
Miyako- After completing her studies in Spain, Miyako is now studying programming in India. Because Koushiro is extremely busy, the 'Digimon Connected' community is mainly run by her. She still likes to wear brightly colored clothing.
Hawkmon- Special Move: Feather Slash- A bird-type Digimon who is Miyako's partner. Normally acts like a gentleman and speaks in a polite tone, but whenever Miyako's playfulness (or impulsiveness) gets the better of him, or lands her in a pinch, he drops his composure and shows a more temperamental side
Iori- Iori, the youngest member of the group, has already decided to go to law school and has started working part-time at a lawyer's office, although doing simple tasks. He continues to practice kendo, which he learned from his grandfather, and while he has a serious side, he values the relaxed time he can spend with the cheerful and optimistic Armadimon.
Armadimon- Special Move: Rolling Stone- Iori's partner, a mammal type Digimon with an armadilo-like body. It has a cheerful personality and accepts Iori for who he is, to the point of being too honest. He speaks in a unique Nagoya dialect and is also good at singing.
Takeru- He is a sophomore in the department of literature. He enjoys spending days with everyone, guys and girls alike, but when it comes time to get to his computer, he's serious about his writing. However, when it comes time to play with Patamon, he thinks nothing of it.
Patamon- Takeru's partner Digimon, a mammal-type Digimon with large ears. Since Takeru is surrounded by friends at university, he wants to at least play with Takeru when he is home, but tries to not disturb him while he is working on his novels.
Hikari- While furthering her studies in early childhood education at a junior college, she also works part-time at a daycare center and plays with children there. In place of her busy older brother, she works together with Tailmon in Digimon-related activities while serving as a hub for her friends.
Tailmon- Hikari's partner Digimon. It is a holy beast type Digimon that looks like a small cat. She's as strong minded as ever, willing to stand up to any opponent for Hikari's sake. When they spend time together, they are very honest and sweet to each other.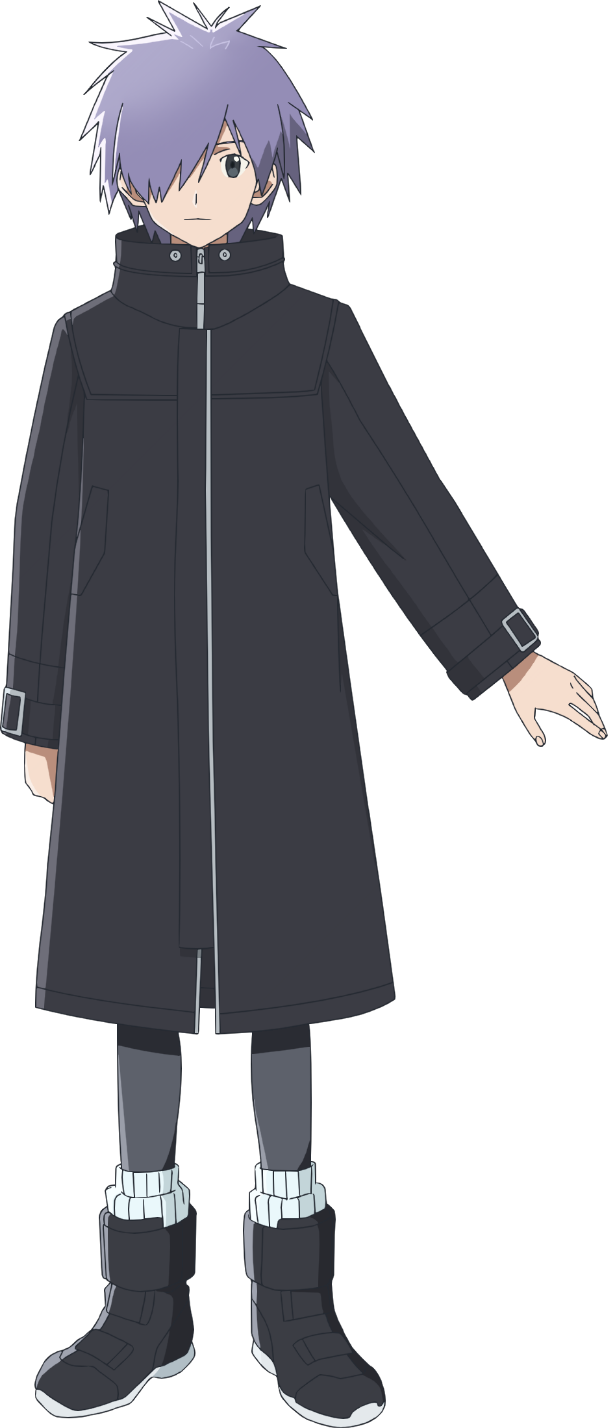 Rui Owada- He was rescued by Daisuke and friends when he fell from Tokyo Tower. He claims to be 'the world's first chosen child' and has a Digivice, but no partner Digimon is there with him.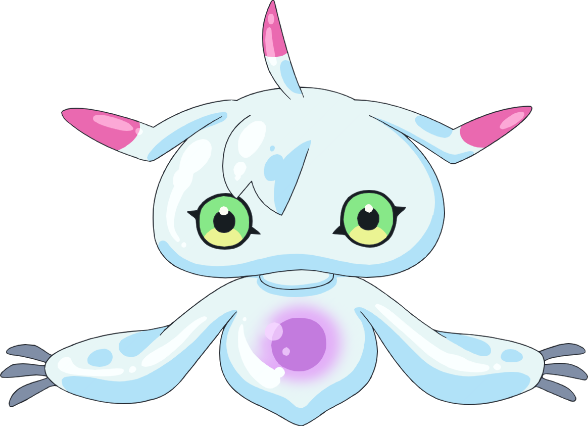 Ukkomon- A cute-looking Digimon that looks like a slippery marine creature. It is said that its voice is also cute, but nothing else is currently known about it.
Lots more to come.
Update-
Megumi Ogata posted a tweet
about the announcement, which also includes what appears to be a promotional screenshot...
I'll be playing the role of Owada Rui in the movie "Digimon Adventure 02 - THE BEGINNING-"!
'I was the first human in the world to form a partnership with a Digimon'
I appeared as [one of the] secret guest at DigiFes 2022 during the announcement done during the afternoon show
I'll also shop up at the evening show later! Look forward to more news!
Rie Kugimiya
also tweeted:
Good evening everyone!
Today I was a surprise guest at DigiFes~!
It was a happy space filled with the love so many have for Digimon.
I'm so happy that I was able to participate!!
Last edited: