Show User Social Media
Hide User Social Media
Joined

Sep 8, 2006
Messages

17,404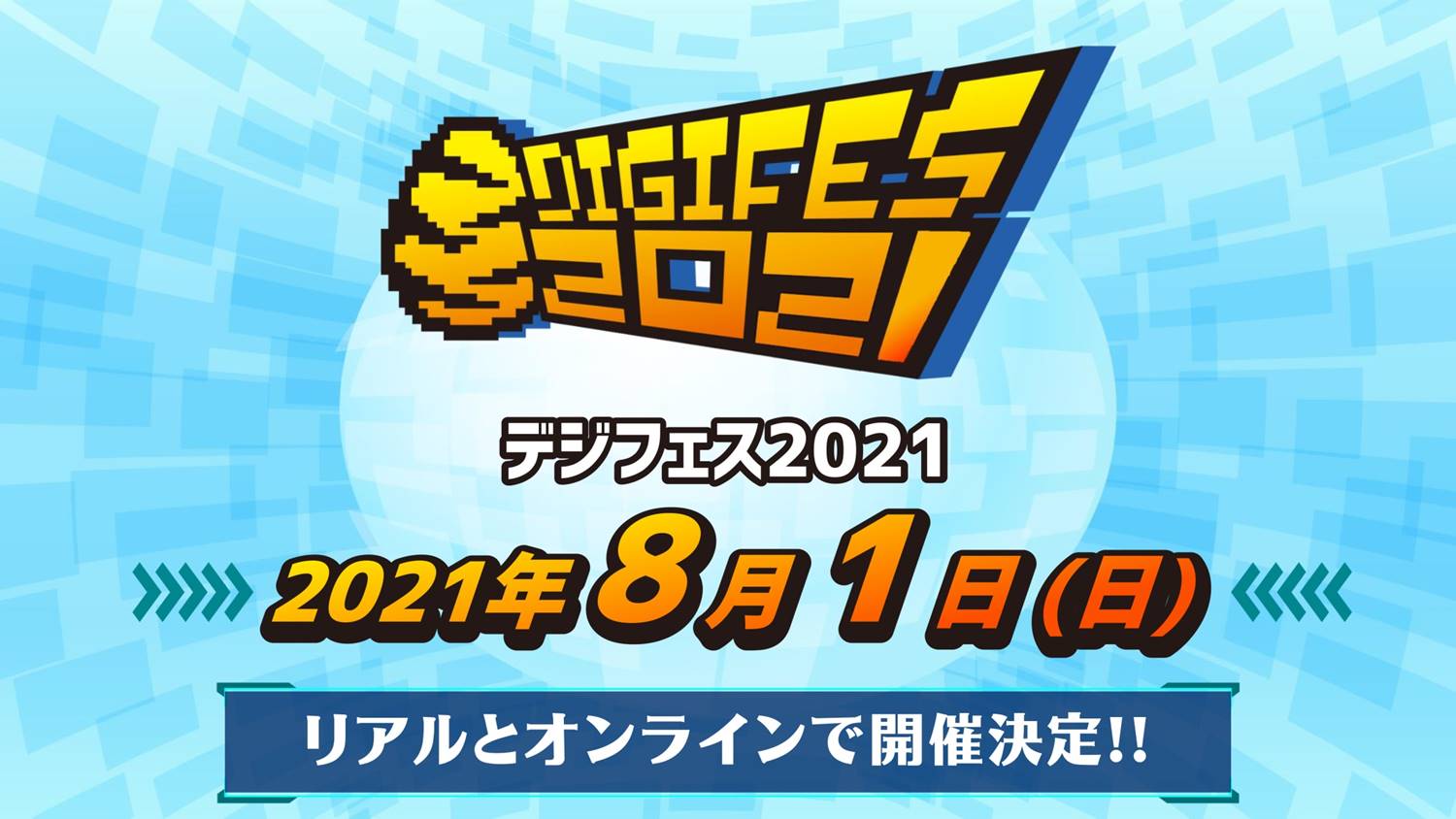 We finally have
a bunch of details for DigiFes 2021
!
The live portion will be at the Yokosuka Arts Theater on August 1st. Doors open at 4:30pm, and the event starts at 5:30pm.
They had previously announced that DigiFes would also be streaming this year, but no specific updated regarding that are given at the moment.
Tickets are 11,000 yen each.
Digimon Partner members
can apply to be able to buy a ticket early
.
The ticket lottery will run May 21st to June 1st. If you are chosen to buy one you'll be contacted between June 5th and 7th and have until the 8th to pay. Only one ticket can be reserved this way.
'Standard' Advance tickets will be able to purchase also
, also via lottery.
These will be available June 2nd to June 9th. You'll be contacted between June 12th and 14th if you are chosen, and you'll have to the 15th to pay. Two tickets can be reserved.
Then we have the guests!

The guests are a wide collection of cast members from Digimon Tamers, and the updated 02 cast from Kizuna, along with a number of Digimon related musicians. There will be talking portions, singing, and various things to "liven up the summer of Digimon!"
A number of them have other roles in the franchise, we are just listing the main role they had in either Tamers or as the 02 cast members in Kizuna.
Makoto Tsumura (Takato), Aoi Tada (Terriermon), Mayumi Yamaguchi (Jianliang), Fumiko Orikasa (Ruki), Yoko Asada (Juri), Hiroki Takahashi (Impmon), Tomoko Kaneda (Culumon), Susumu Chiba (Yamaki), Masako Nozawa (Guilmon, Pre-recorded)
Fukujuro Katayama (Daisuke), Junko Noda (V-mon), Arthur Lounsbery (Ken), Naozumi Takahashi (Wormmon)
Ayumi Miyazaki, AiM, Michihiko Ohta, Masataka Fujishige (WILD CHILD BOUND), Takayoshi Tanimoto
A wide variety of guests that cover basically the gamut of the entire anime from beginning to now.
Update-
An interview with
Makoto Tsumura and Seki Hiromi that went up on Digimon Partners appears to reveal another event happening at DigiFes.
Much of it goes over the type of things you'd expect in an interview of this kind. But towards the end Tsumura mentions that while she doesn't know the content of it yet, there were plans for a Tamers drama performance at DigiFes. She seems mostly interested in finding out if she will be playing 'adult' Takato, who only got a few lines in Tamers 2018.
Update-
Konaka has confirmed he is writing the audio drama.
As of right now he hasn't turned in the final draft yet.
We're a little over 2 months from DigiFes 2021, and with the lineup, it's really looking to be fun (the musical lineup especially is quite wide, so hopefully we get a ton of performances.)
More to come!