Show User Social Media
Hide User Social Media
Joined

Sep 8, 2006
Messages

17,396
Just about time!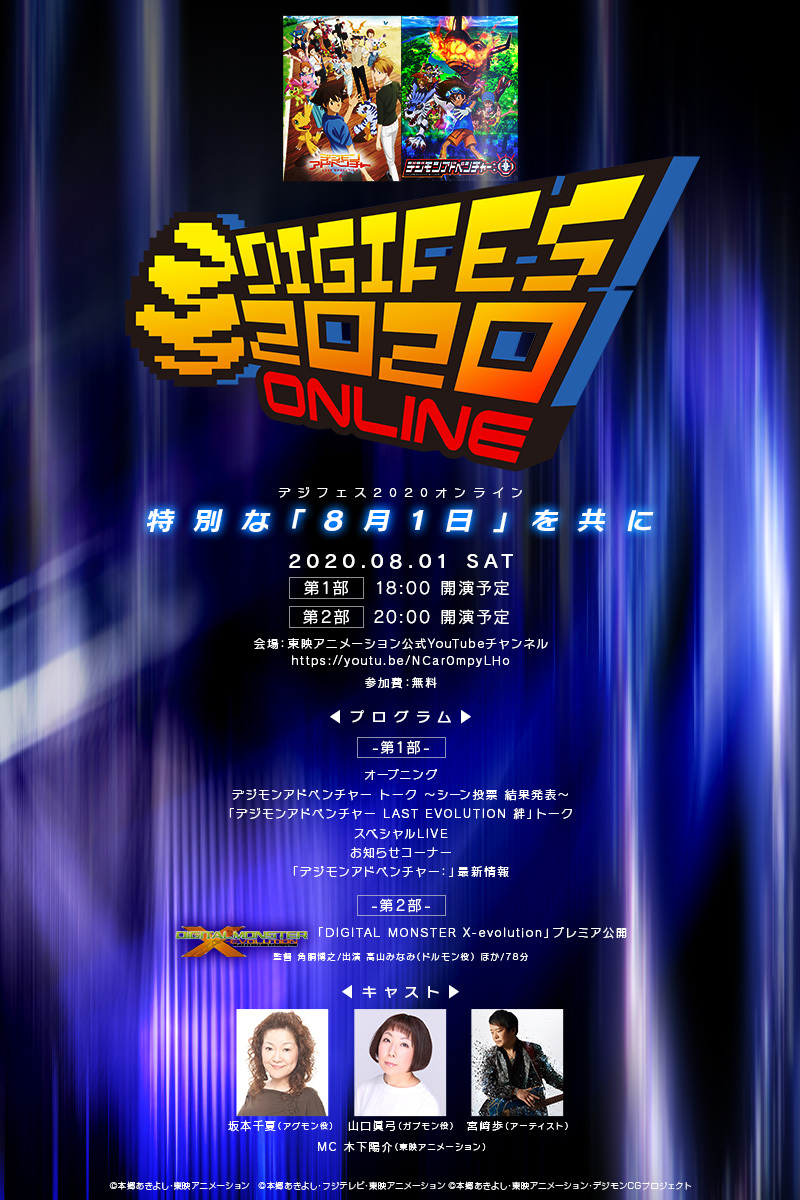 DigiFes 2020 begins in roughly 30 minutes from the time of this post.
The livestream will have content focusing on Digimon Adventure: Last Evolution Kizuna, and Digimon Adventure on the whole, ending with a screening of X-Evolution.
The translated stream schedule they previously provided is:
Part 1, scheduled to start at 6pm. [Japan time. This is 2am Pacific.

A time converter is here & we've preprogrammed for the time.

]

Part 2, scheduled to start at 8pm.

Part 1

Opening
Digimon Adventure Talk, Scene Voting Results Announced

[this will be them going over the scenes from Adventure, 02, tri. and Kizuna that fans voted on, so spoiler warning]

Digimon Adventure: Last Evolution Kizuna Talk

[this is the cast discussion they previously announced]

Special Live

[this is likely the Ayumi Miyazaki musical performance]

Information Corner
Digimon Adventure: Latest Information

Part 2

Digimon X-Evolution Public Premiere

[X-Evolution has actually never had a public screening. It aired on TV, was released on DVD, and has been on VOD in a few countries.]

It lists that it was directed by Hiroyuki Kakudou and Minami Takayama is Dorumon. Runs 78 minutes.
The livestream will be on Toei's Youtube, we've embedded it just below. At the moment it doesn't look like it'll be geolocked, but that could change right as it begins.
The official event guests are:
Chika Sakamoto (Agumon), Mayumi Yamaguchi (Gabumon), Ayumi Miyazkai (singer)
MC/Host- Yosuke Kinoshita (Toei Producer) [he's done a number of these for tri. and Kizuna, most notably for many will be the Anime Expo 2019 Digimon panel.]
We'll update with details as we get them, with big announcements also getting their own threads.
Updates to come...
Everything below here are updates added throughout the stream.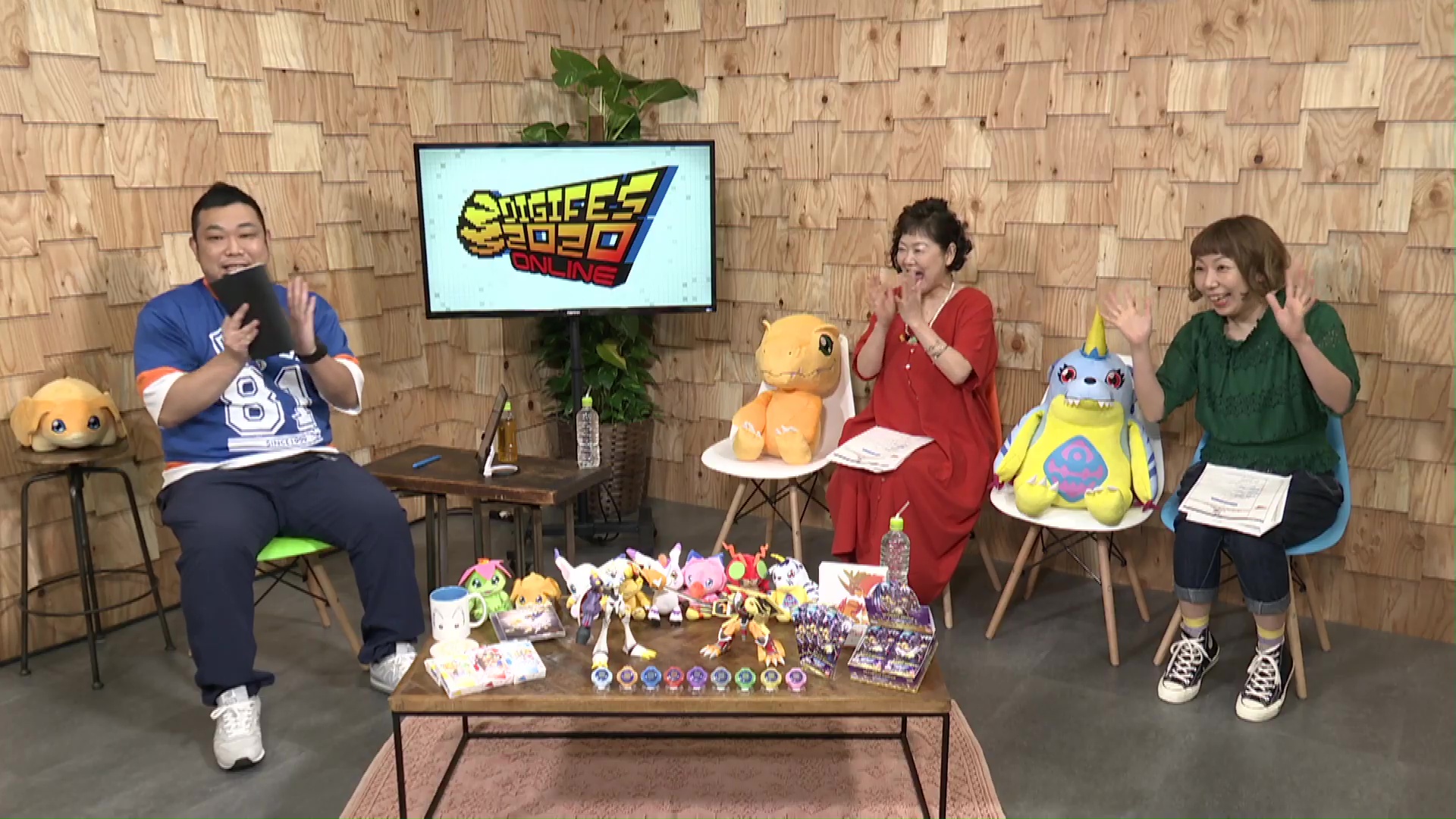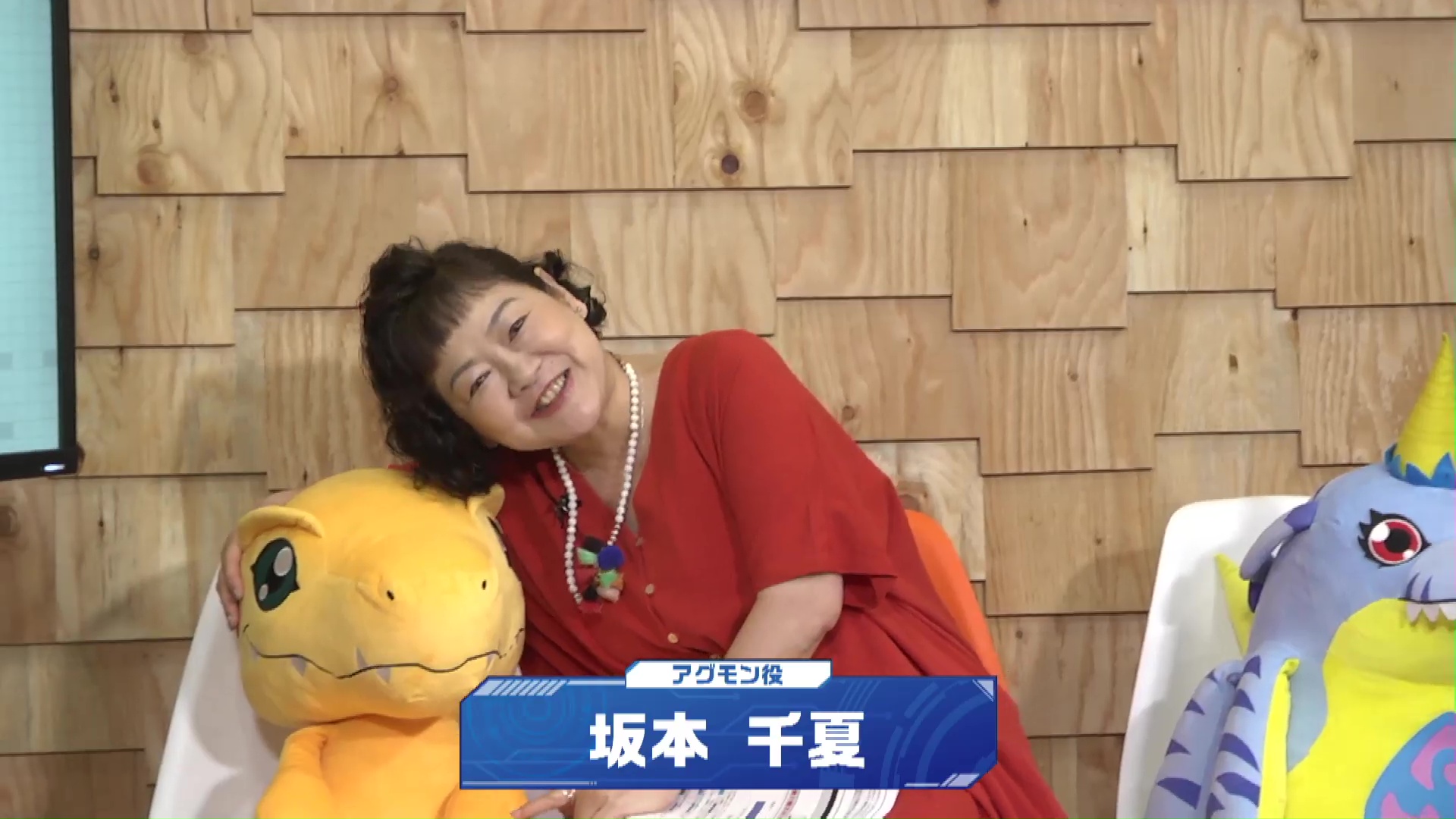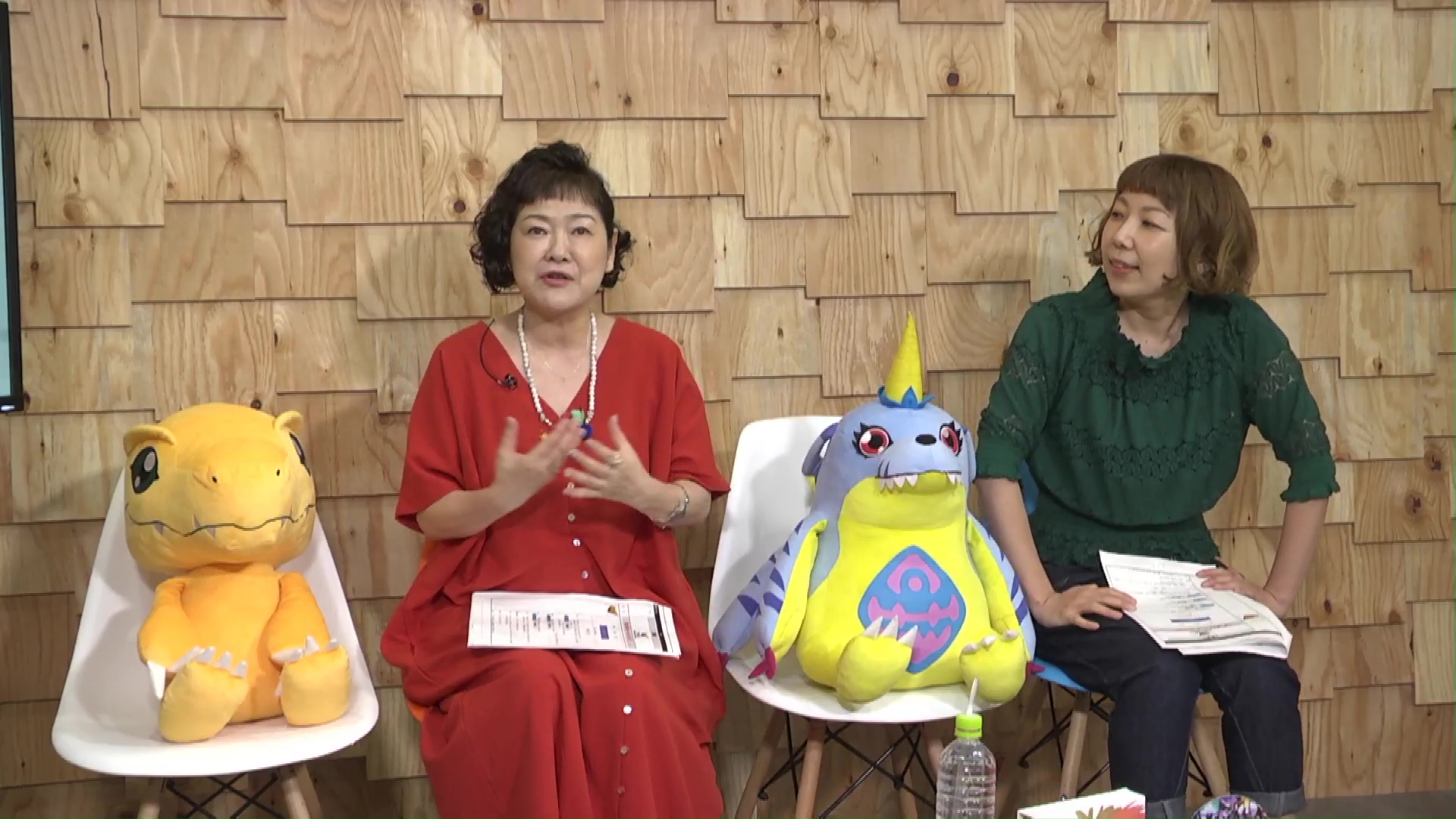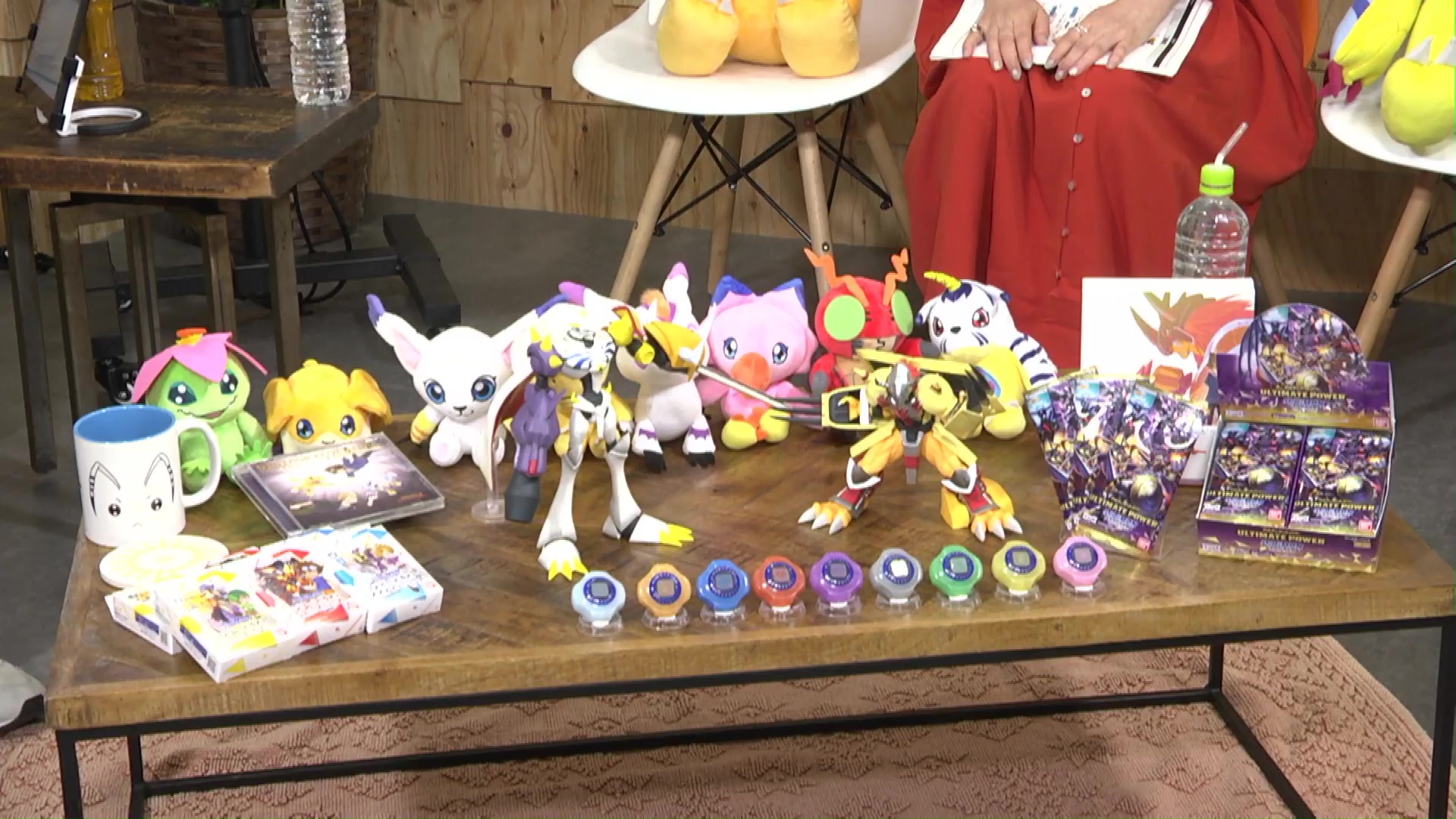 Basic introductions. The staff there appears to be acting a small studio audience.
The top 3 Adventure scenes from the recent fan poll...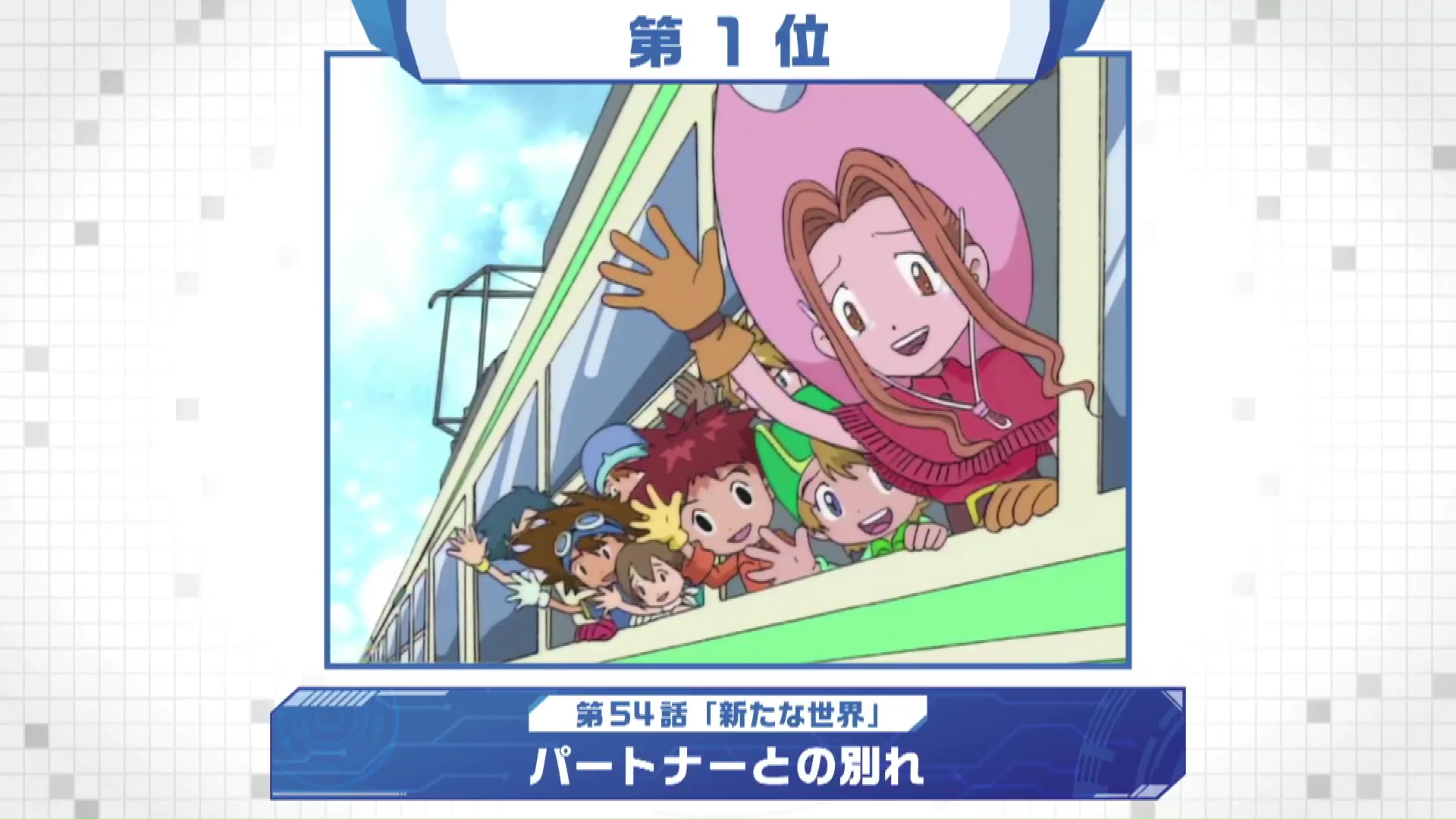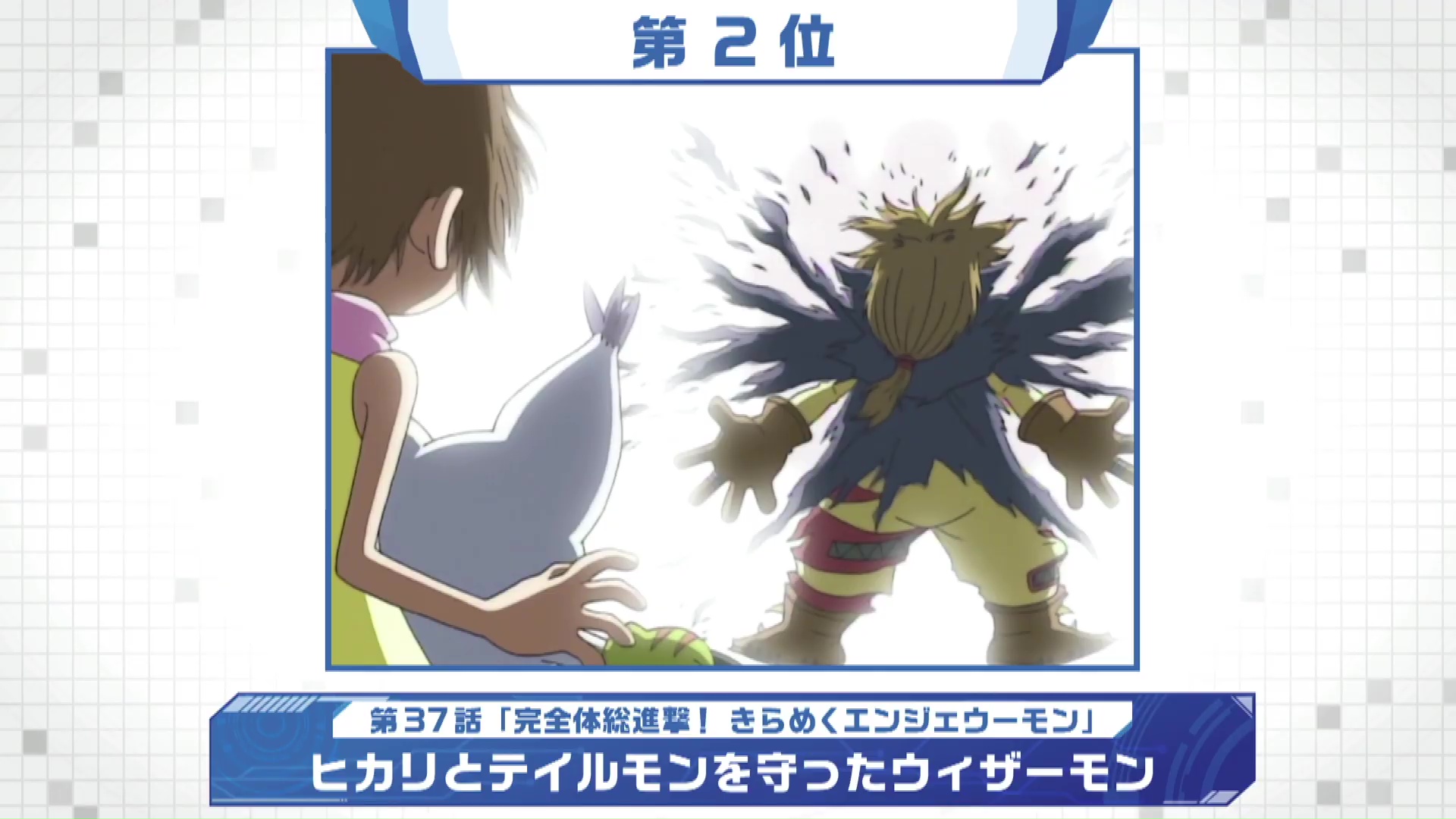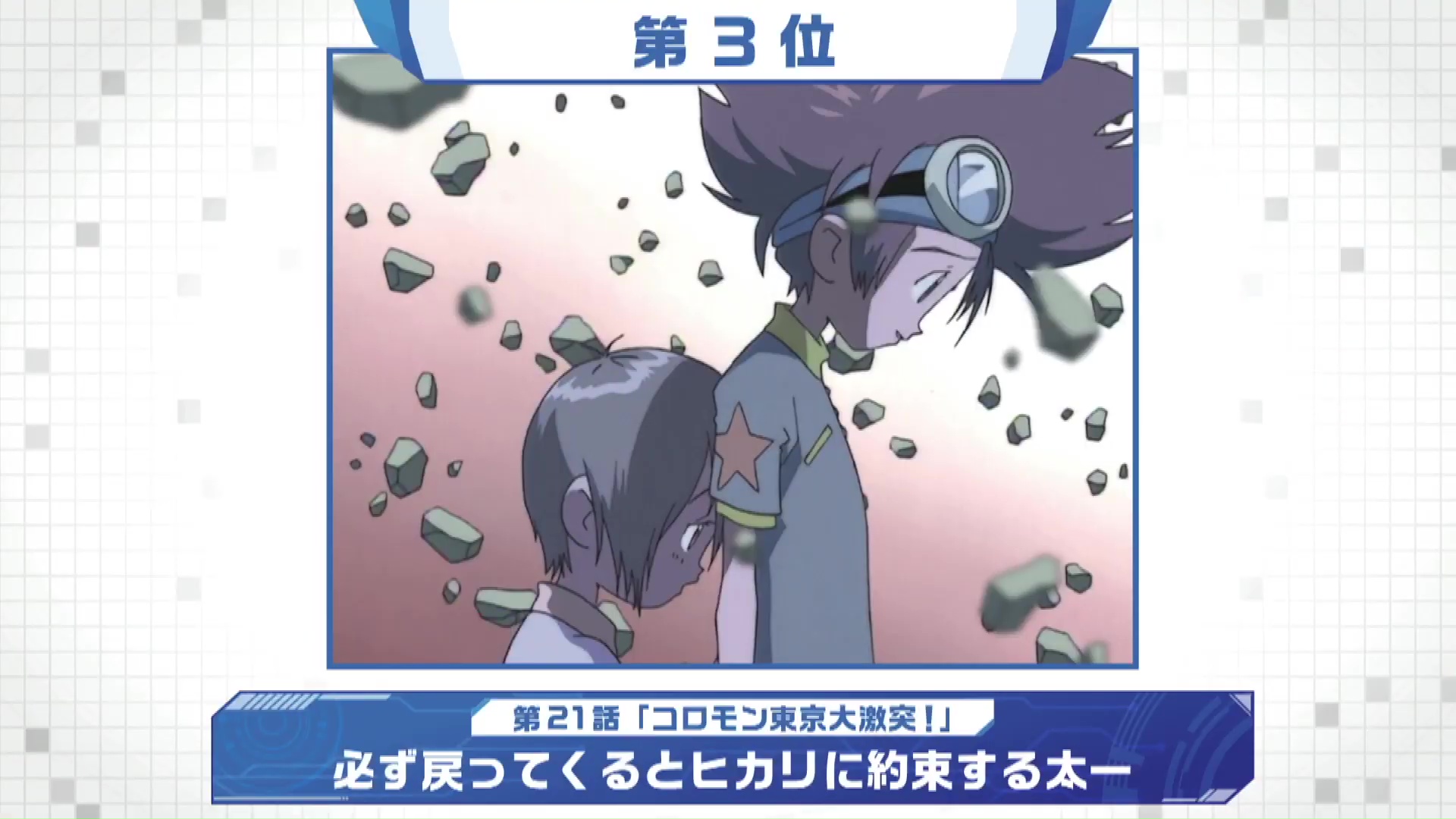 1- The kids saying goodbye.
2- Wizarmon's sacrifice
3- Taichi saying goodbye to Hikari
Then the top 3 for Adventure 02!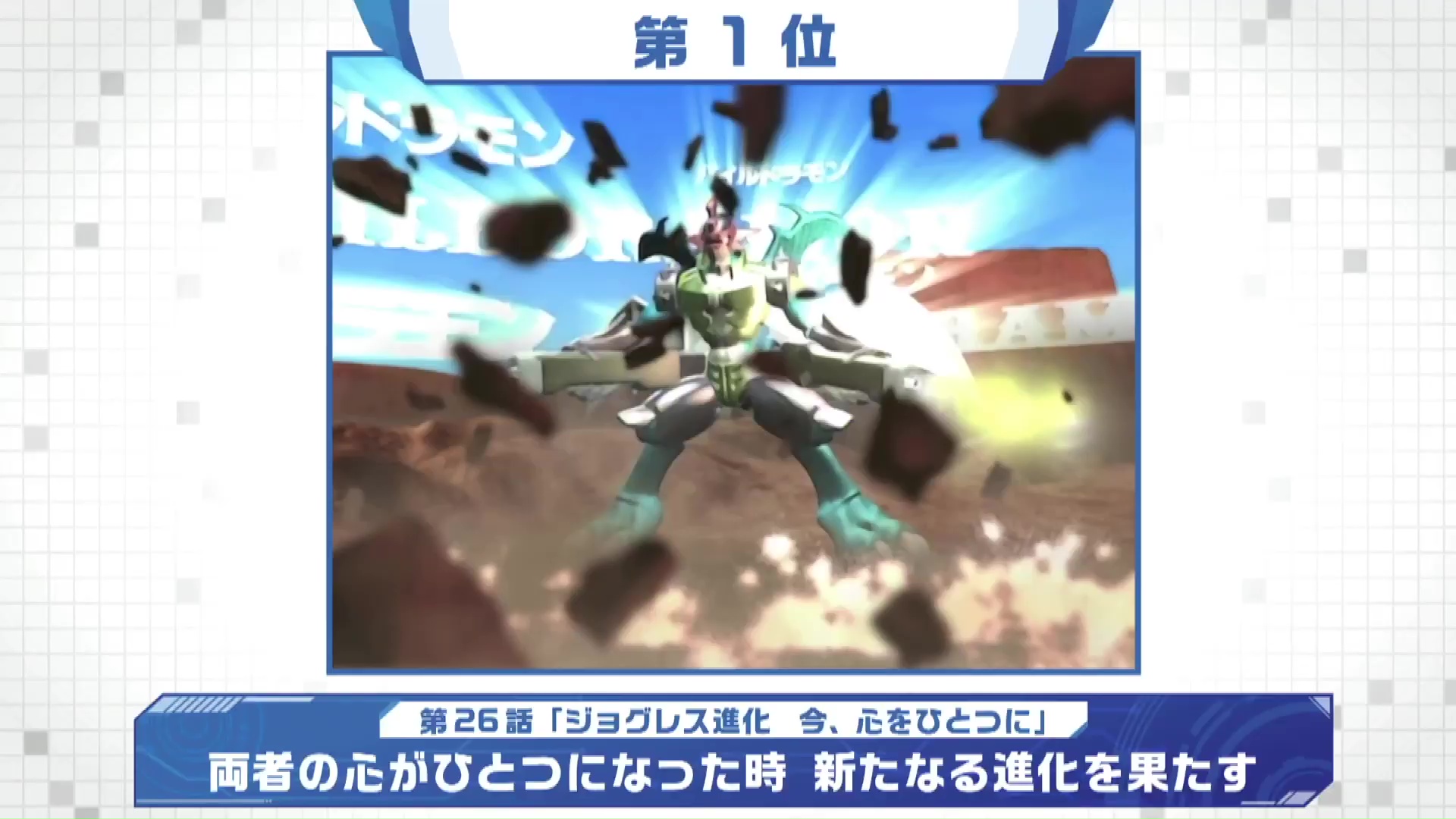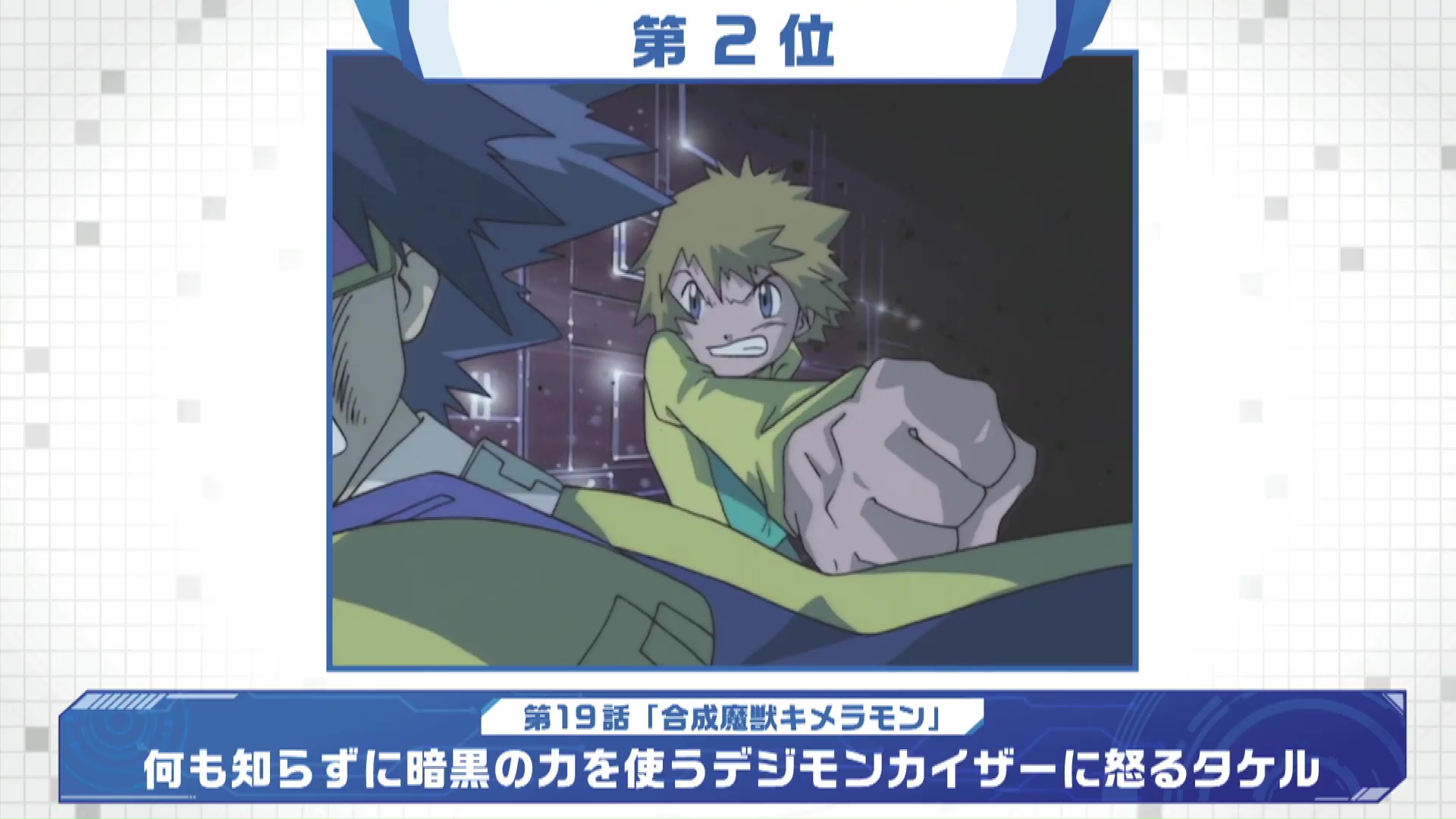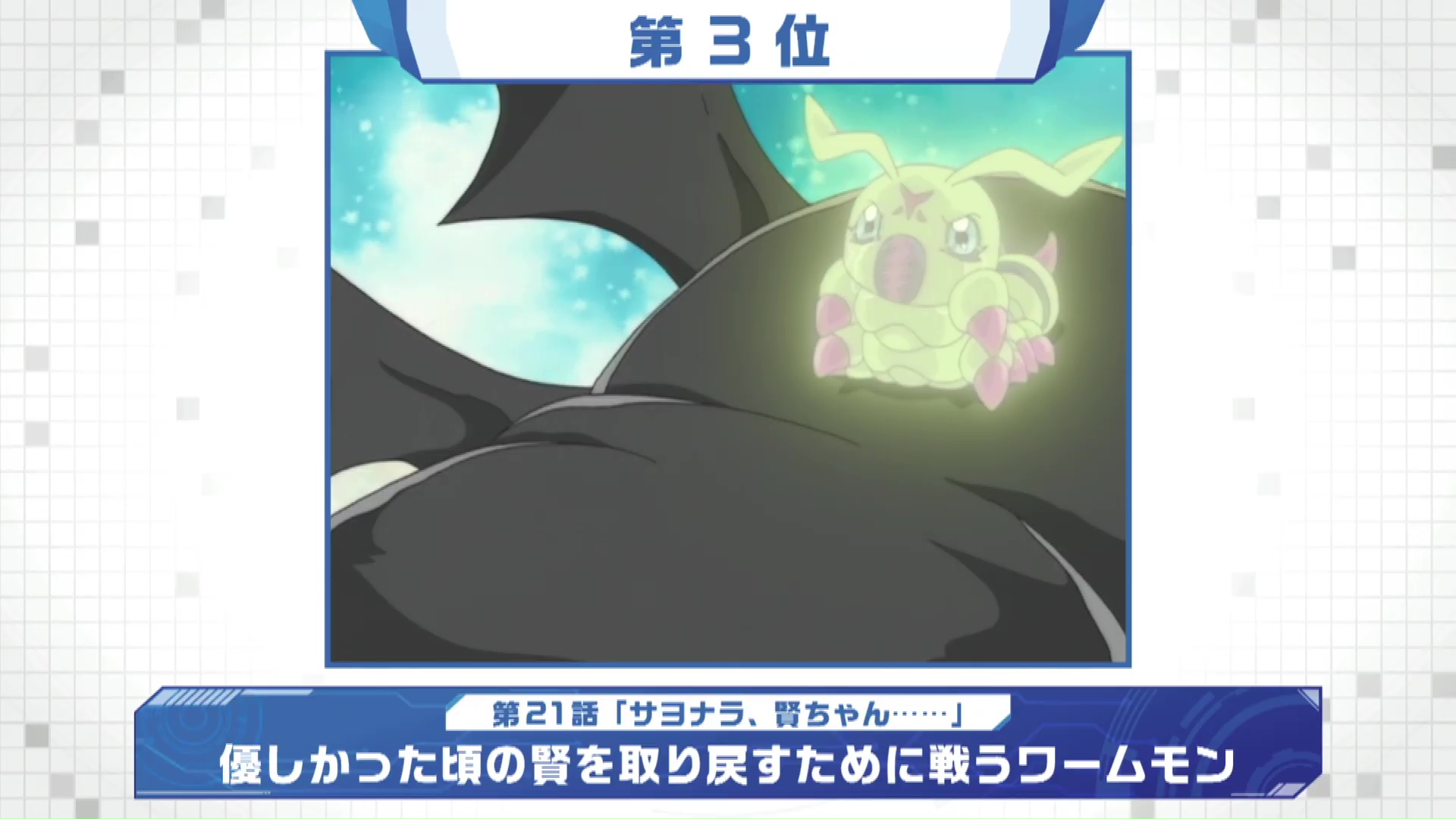 1- The initial appearance of Paildramon via jogress
2- Takeru punching Ken in the face
3- Wormmon's sacrifice
Then the top 3 for tri.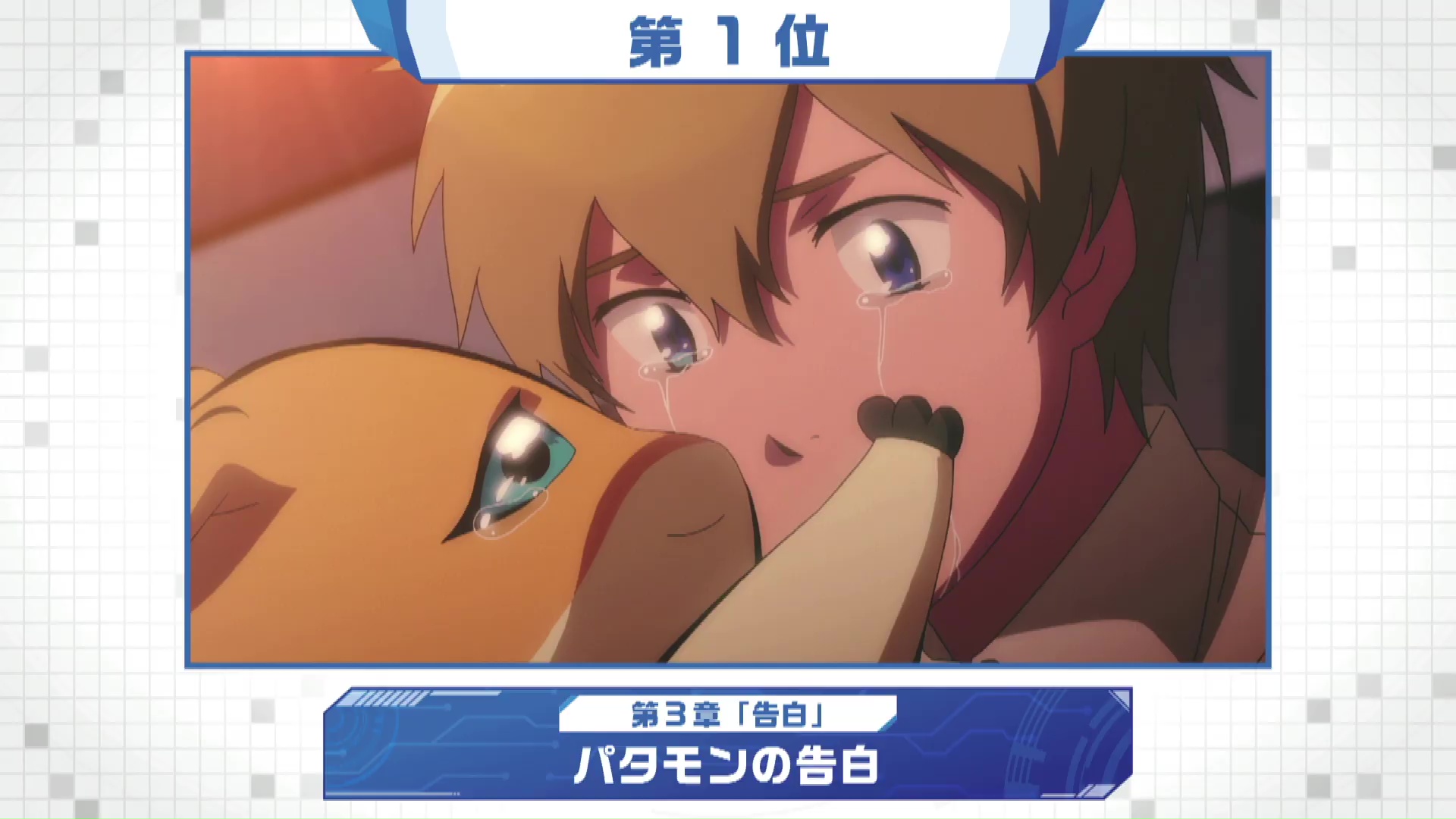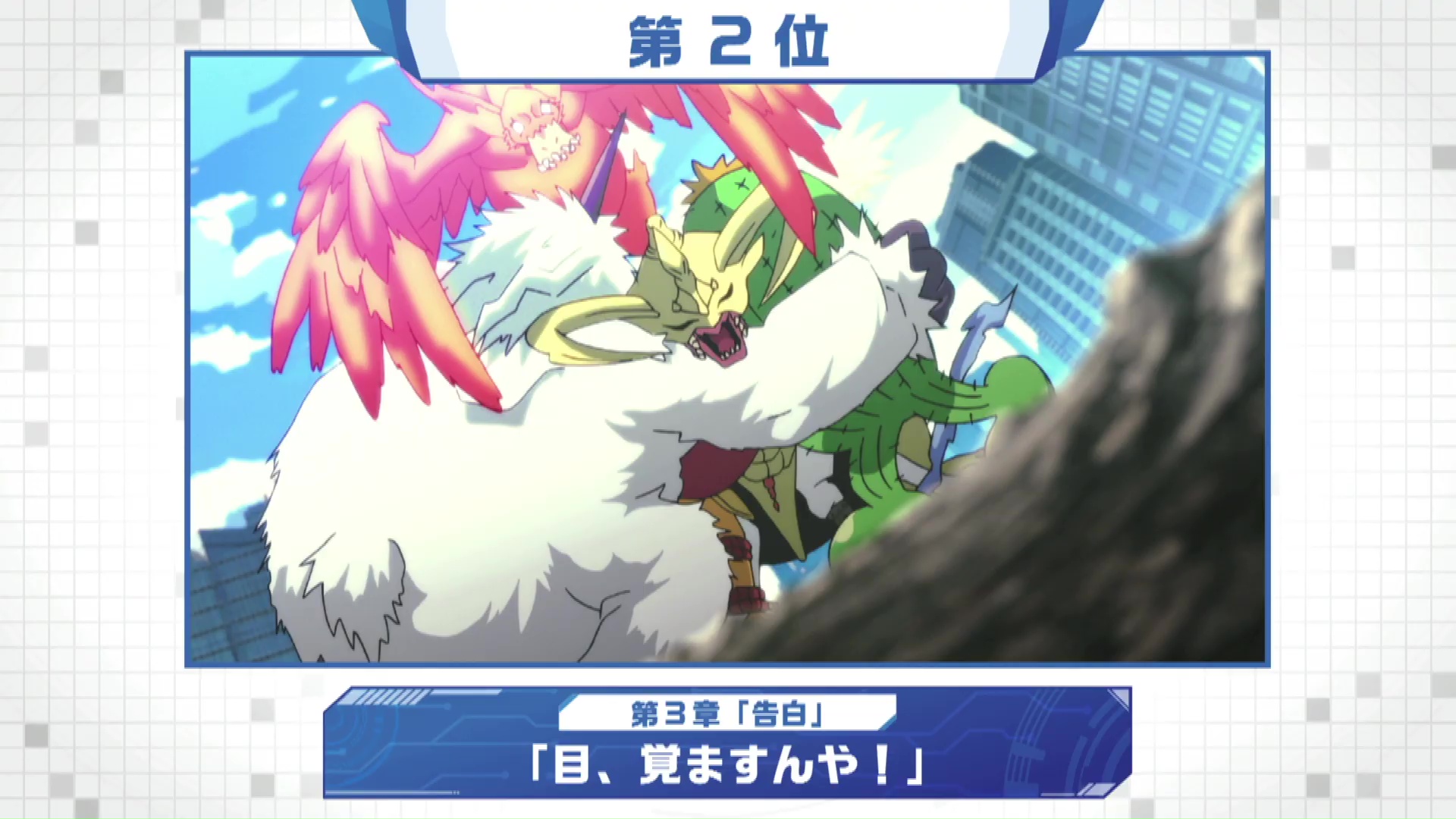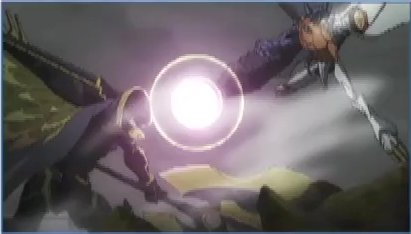 1- Patamon's confession from Part 3
2- Wake up! from Part 3
3- Omegamon vs. Alphamon in Part 1 (screencap was corrupted so nabbed it from a tiny cap, will replace later)
Then the top 3 for Kizuna, spoiler tagged for people who don't want to know and haven't seen the movie.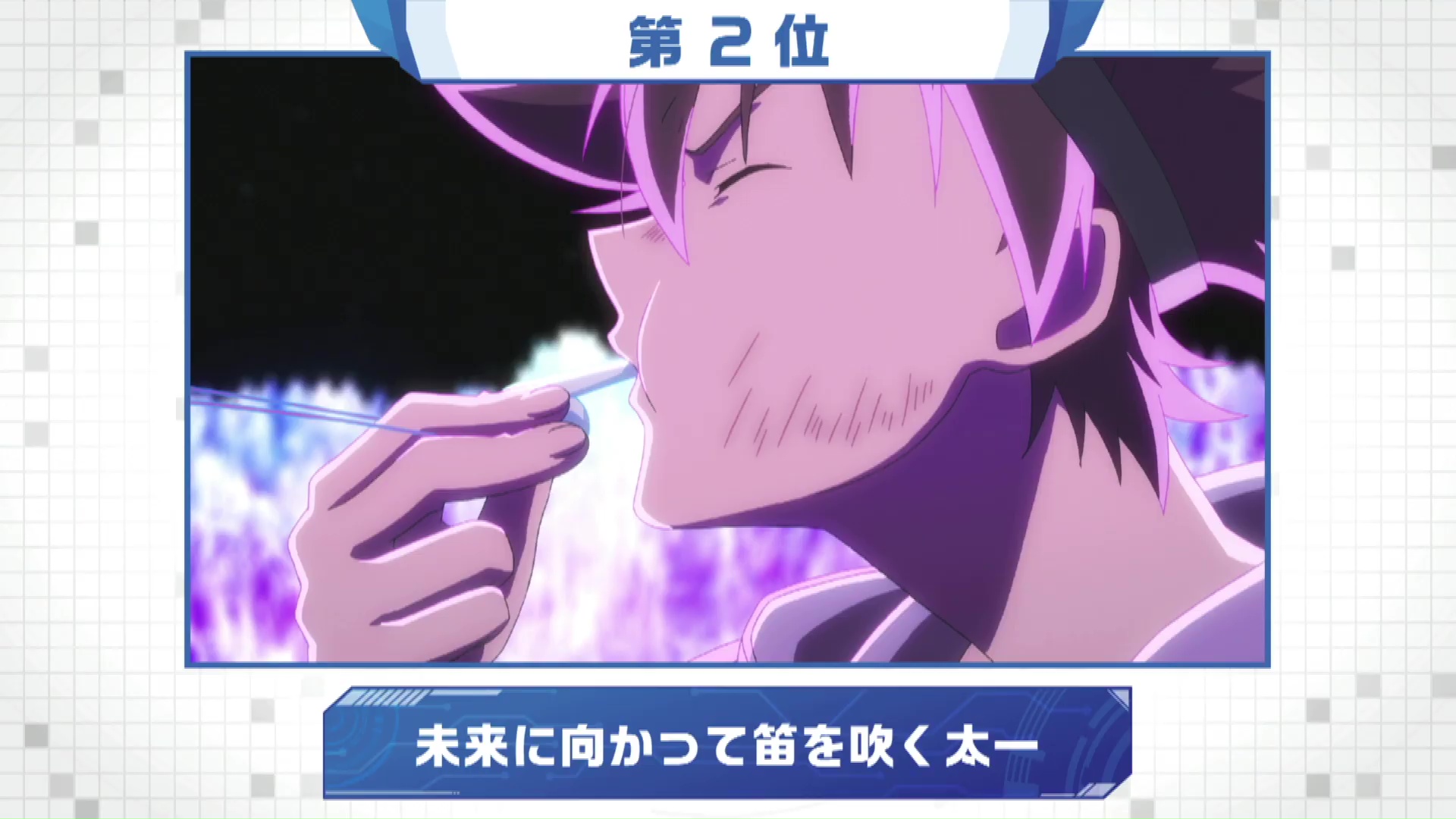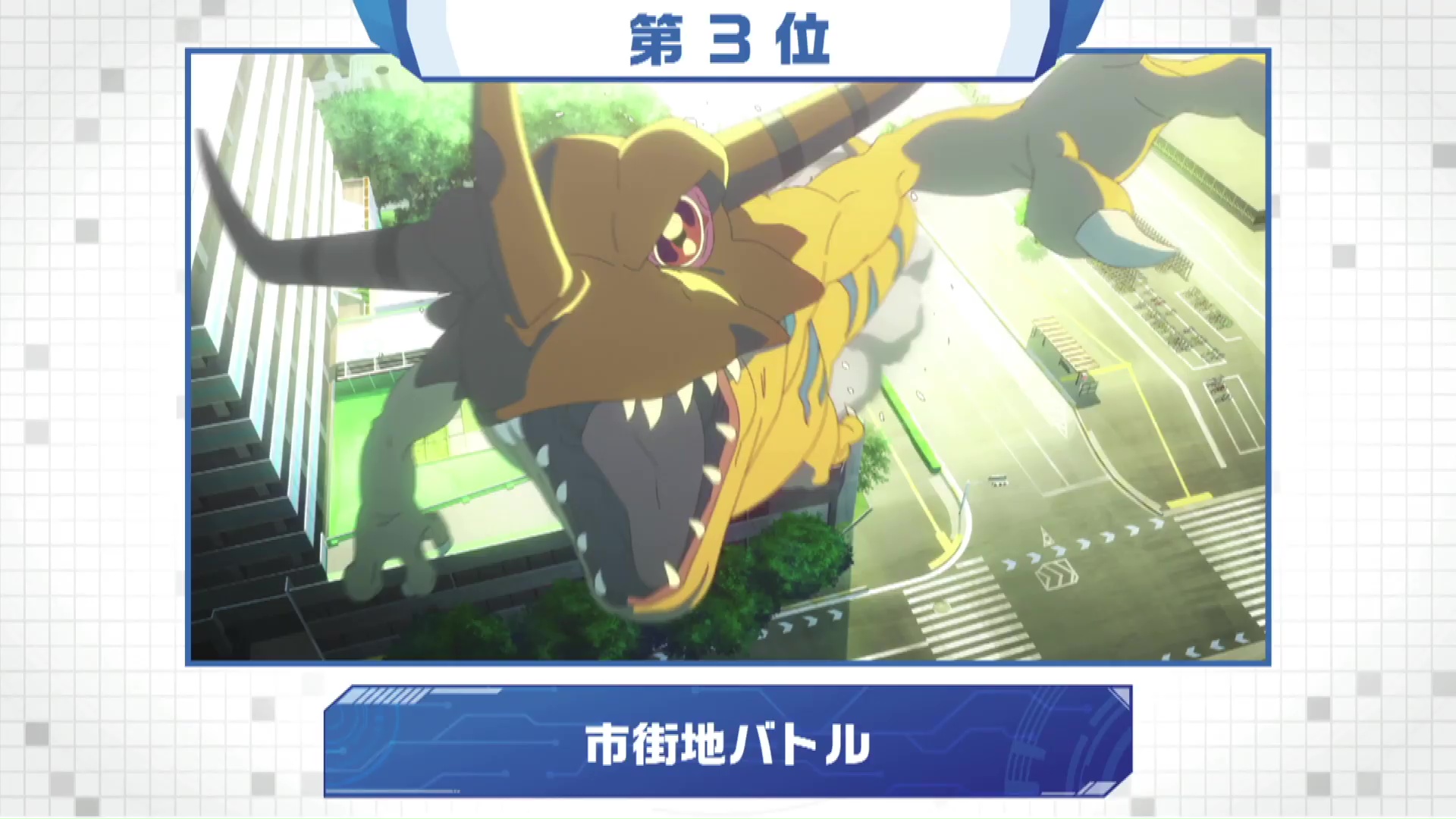 1- Taichi, you've grown bigger.
2- Heading towards the future, Taichi blows a whistle
3- The City battle
Some previews of the Kizuna Deluxe packaging.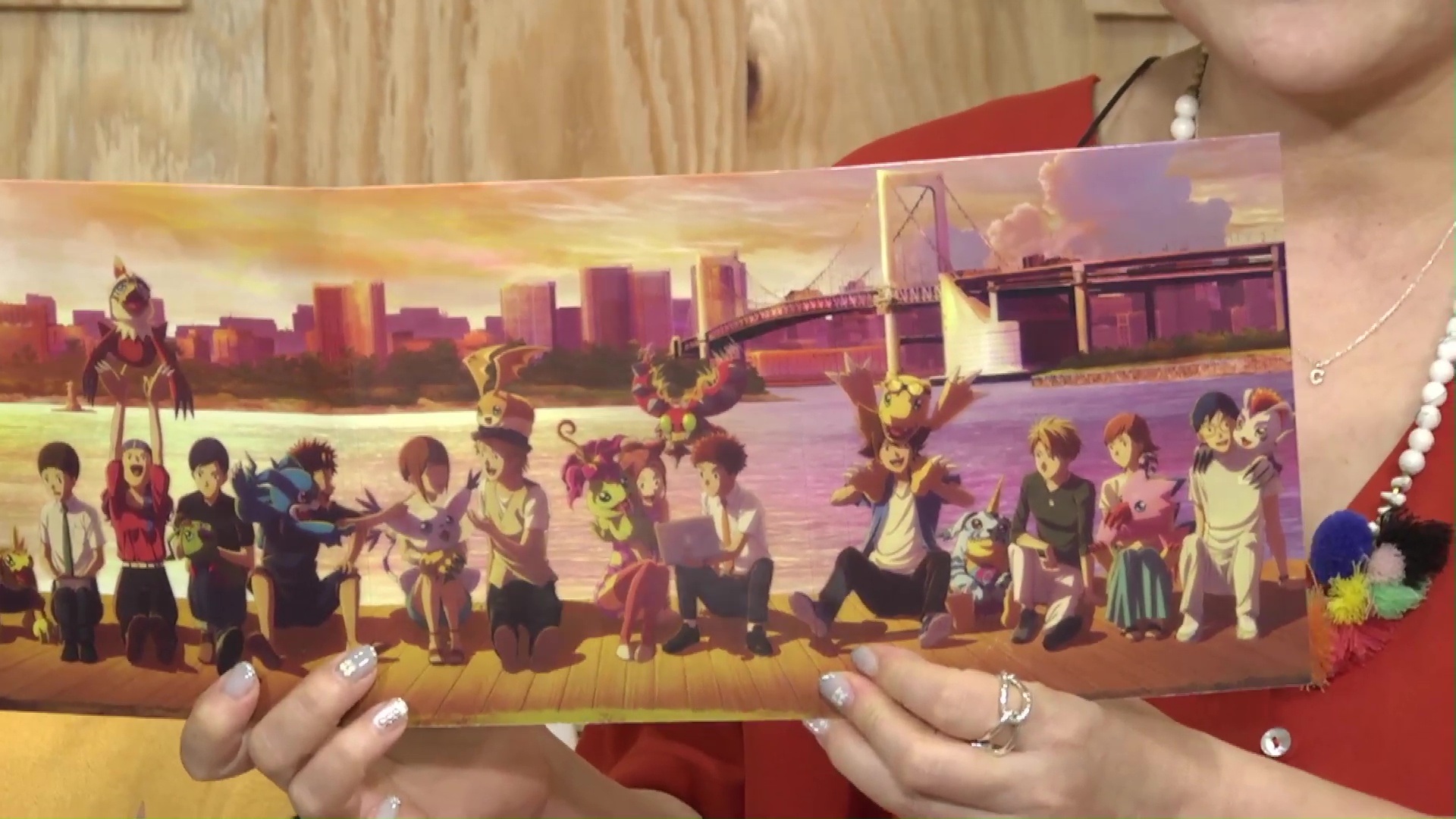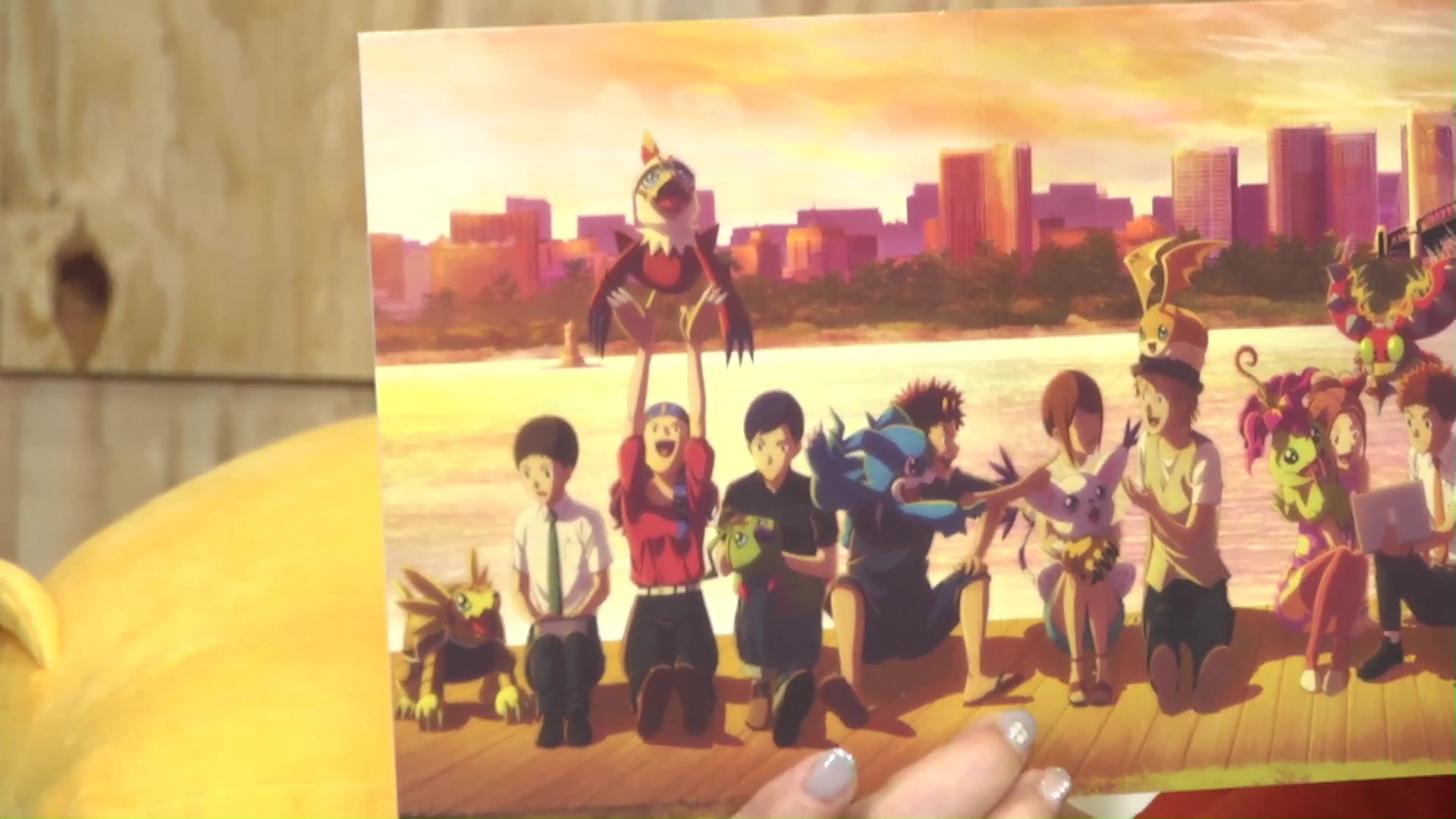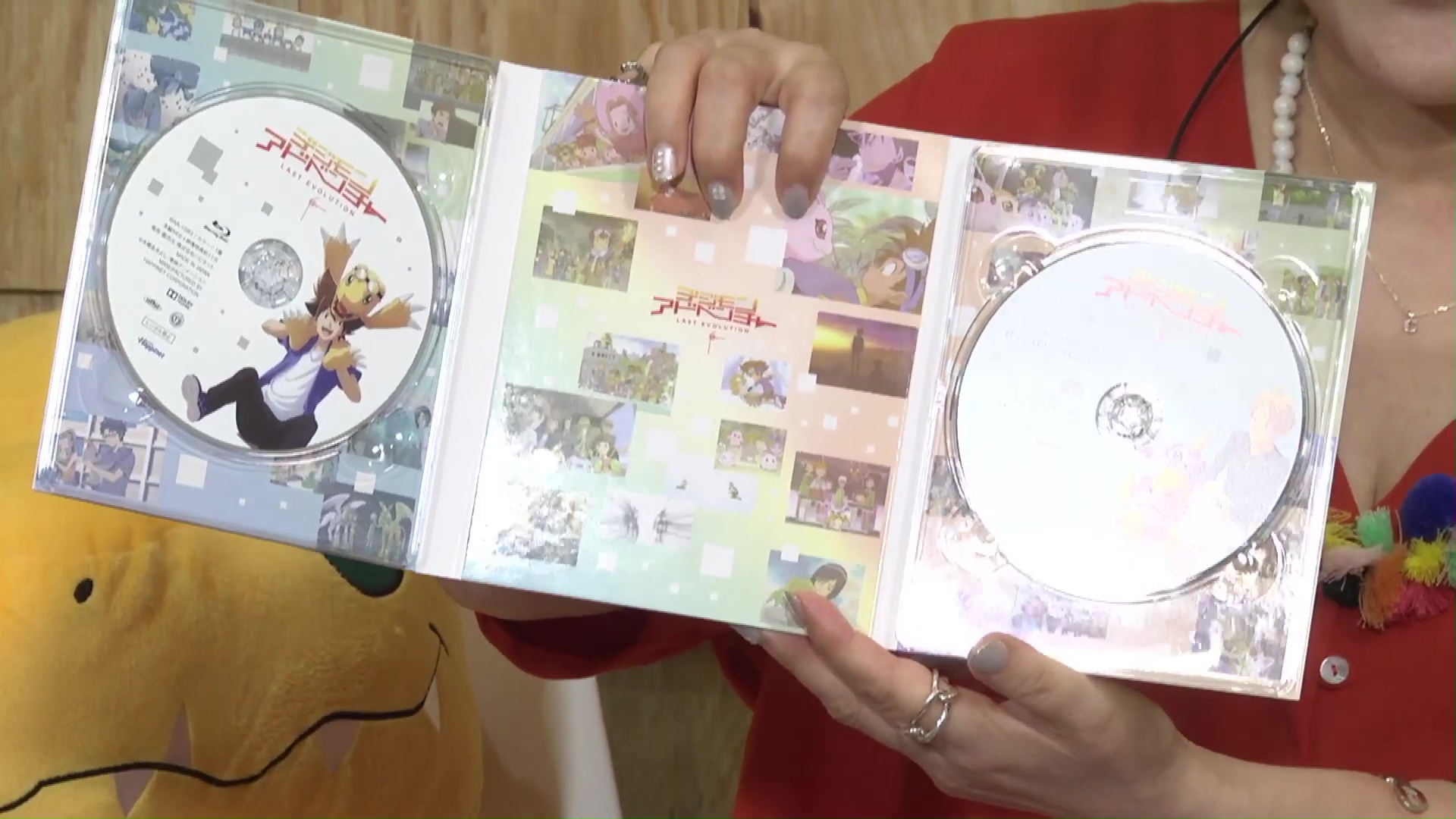 Also some of the booklets that are included.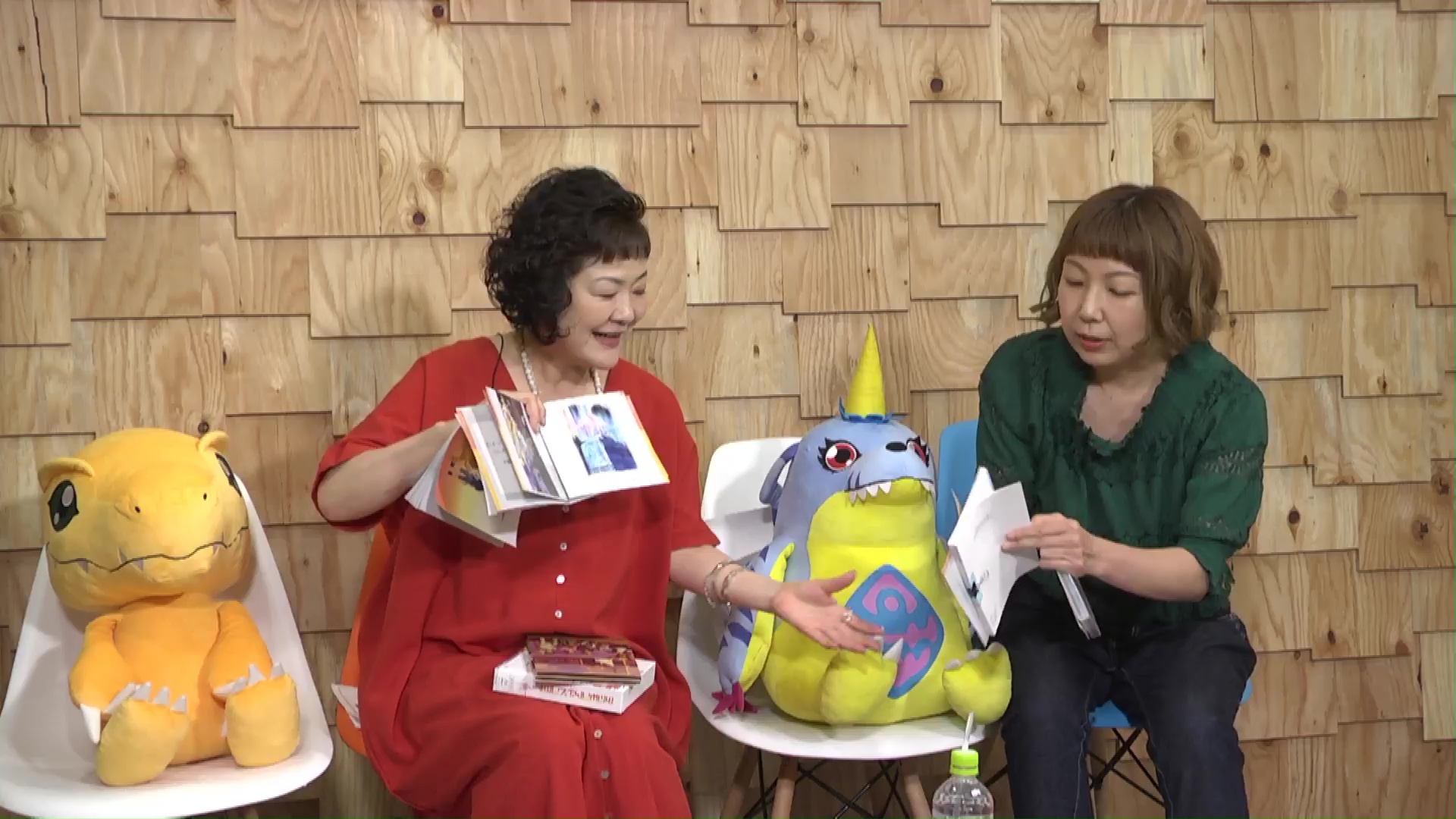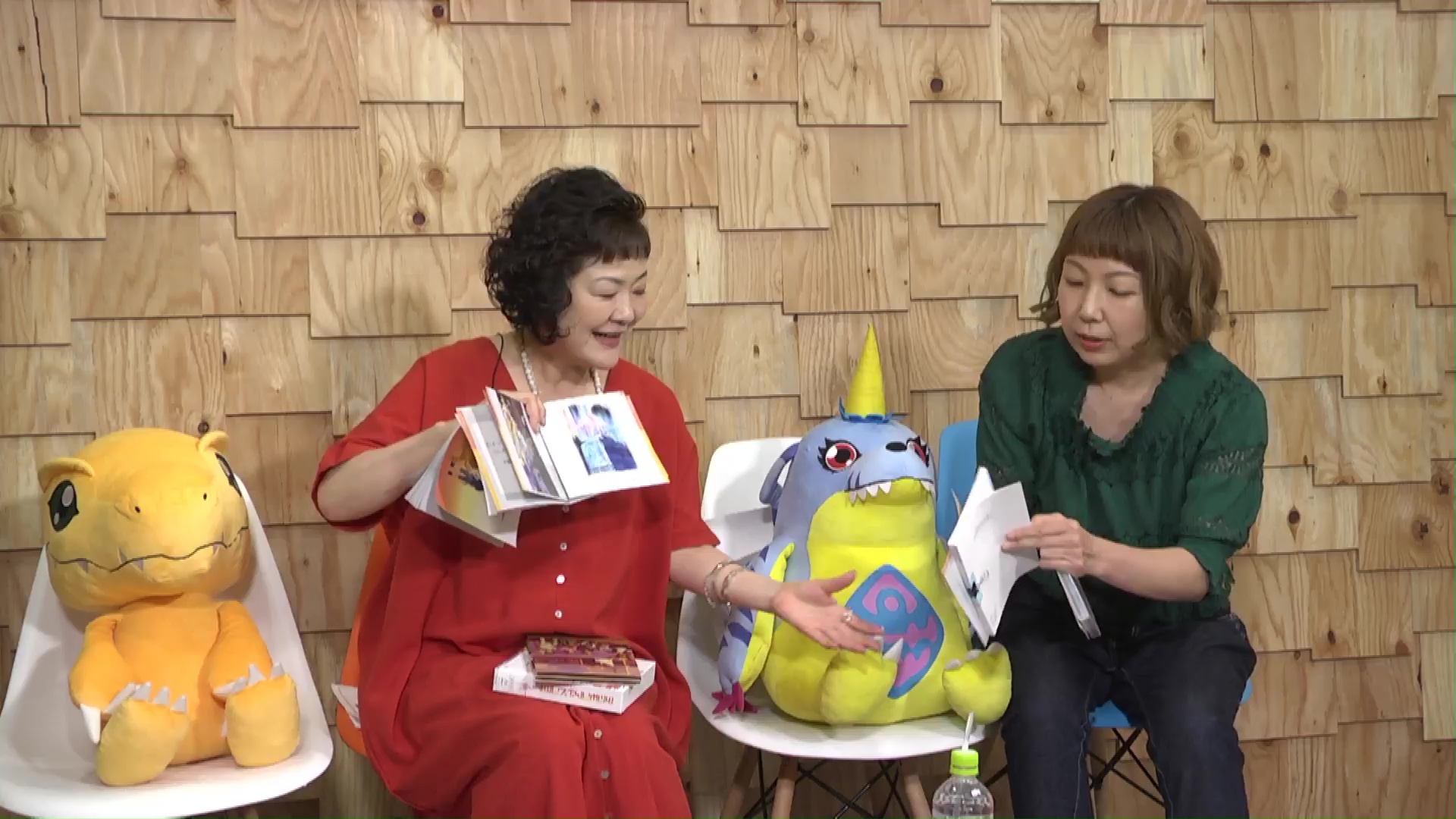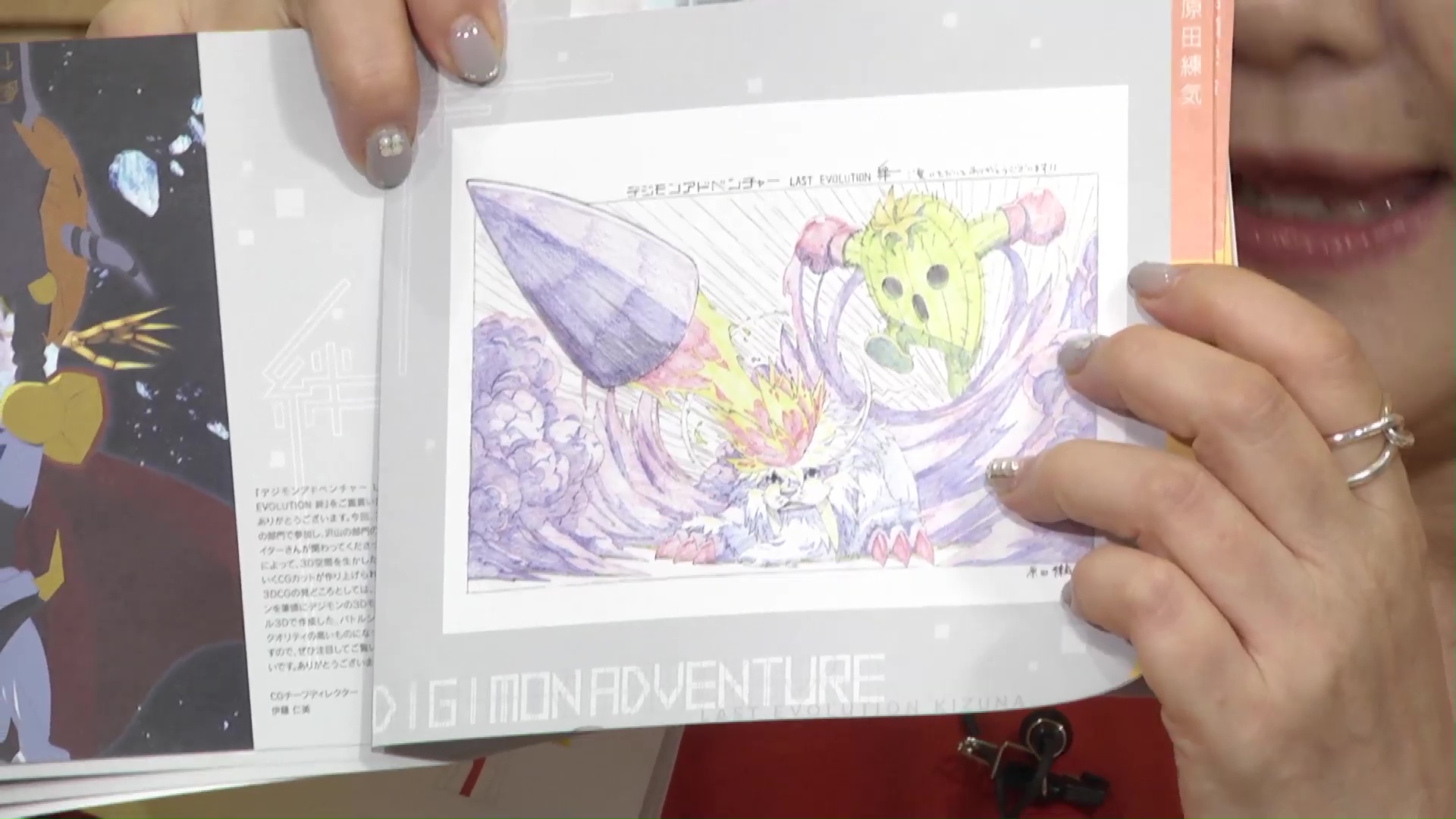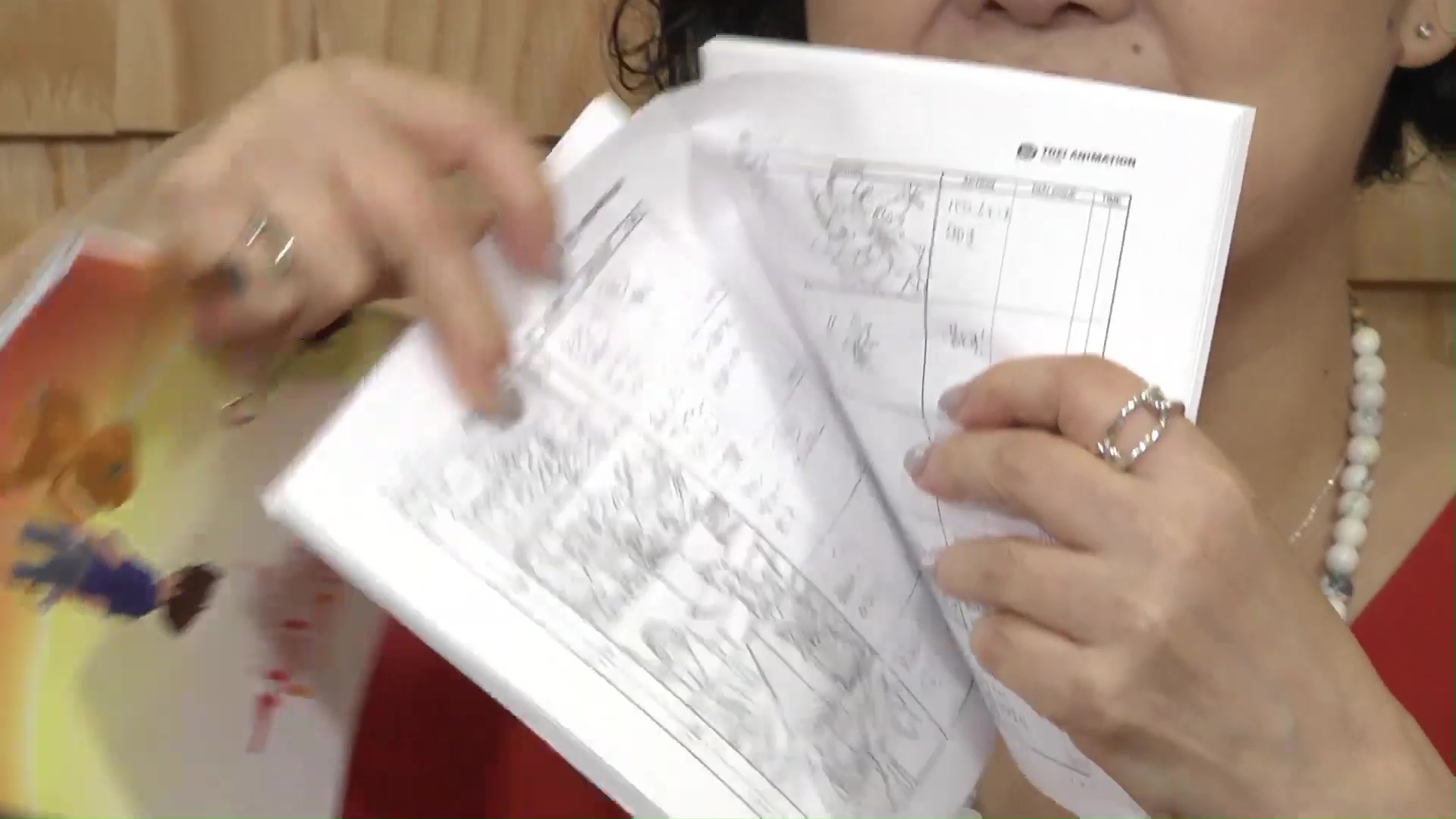 These are print samples that aren't bound, so some accidents happened.
The Miyazaki one is a recording from a prior DigiFes.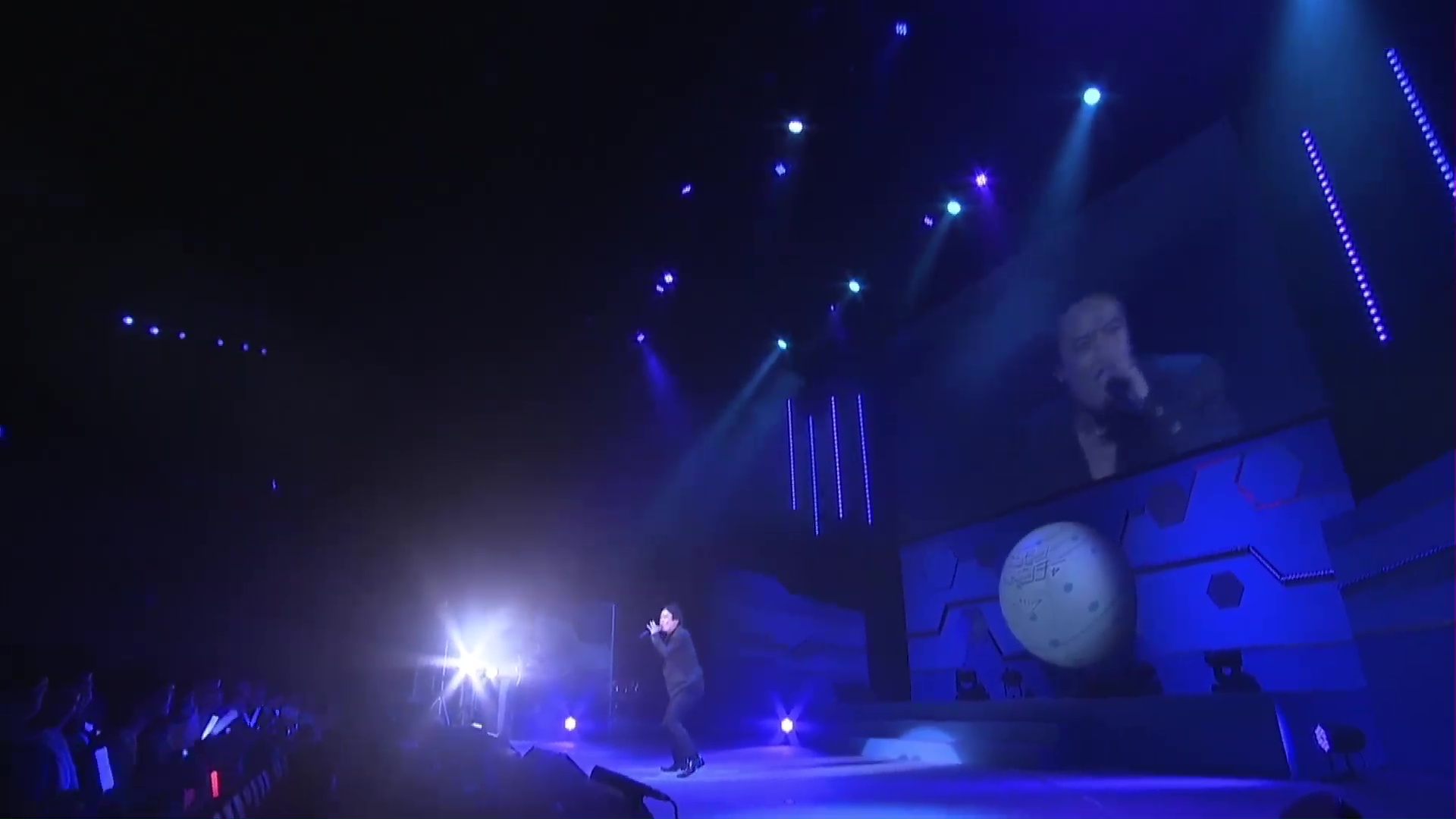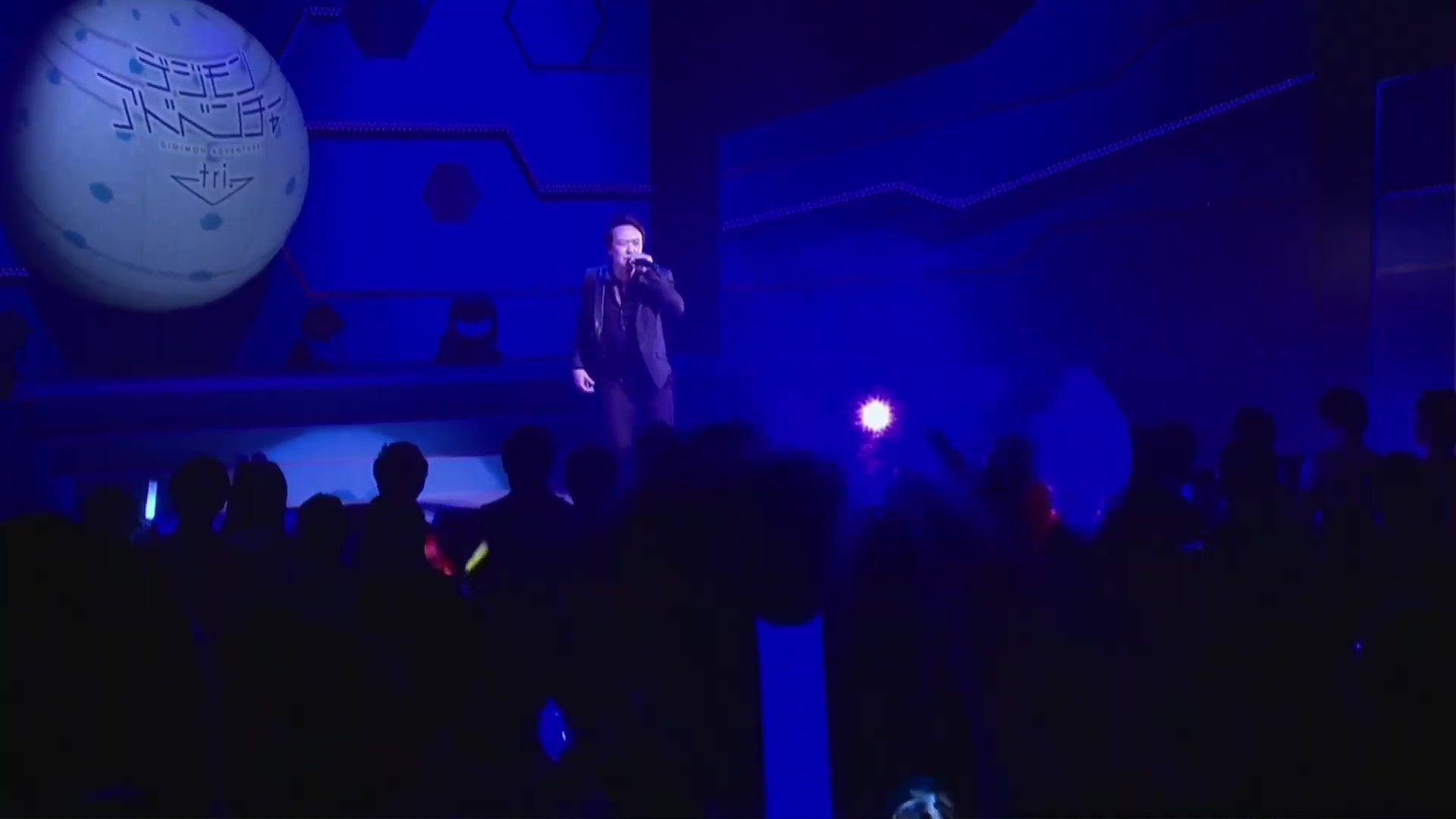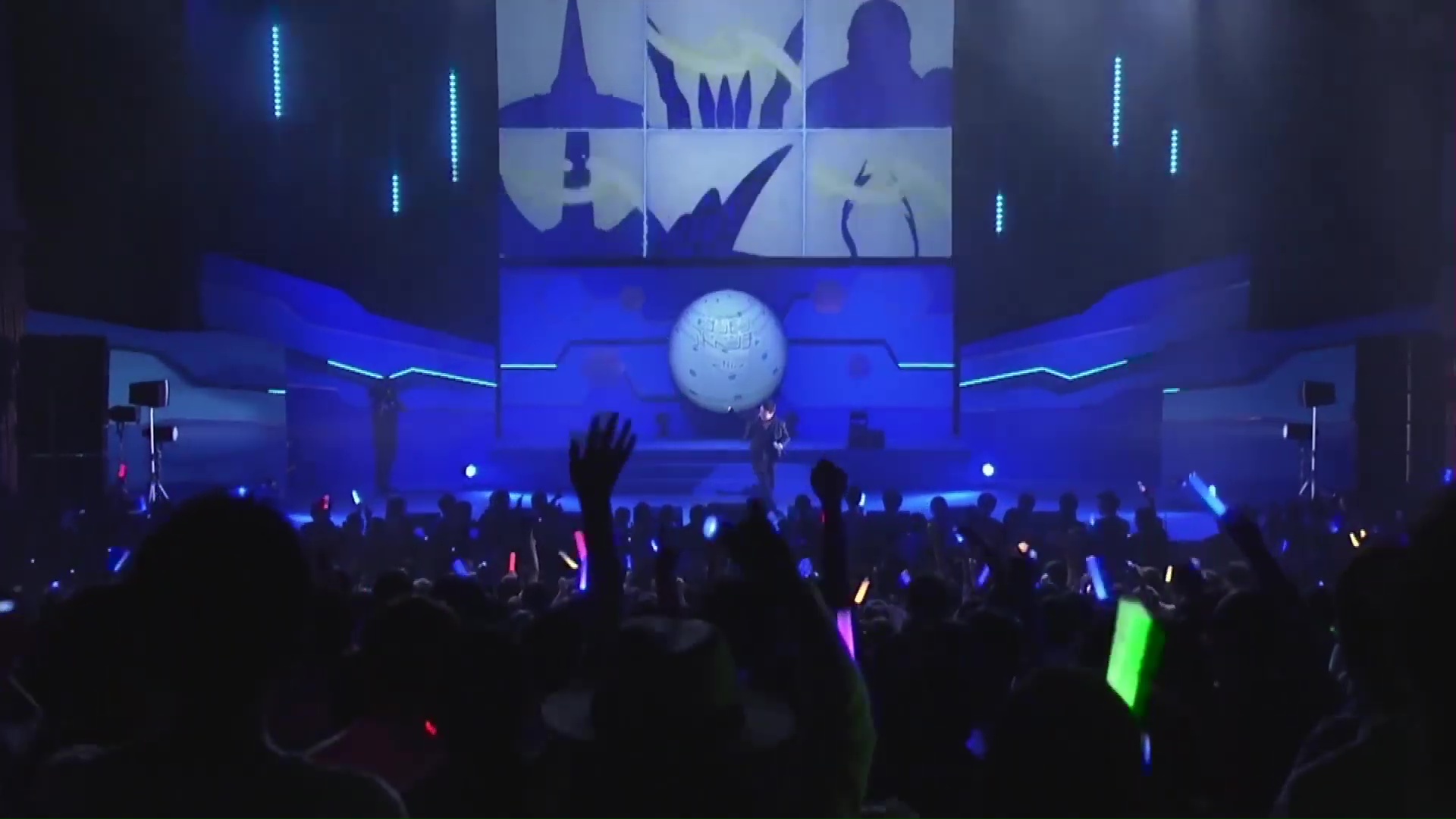 After they followed up with an AiM one also.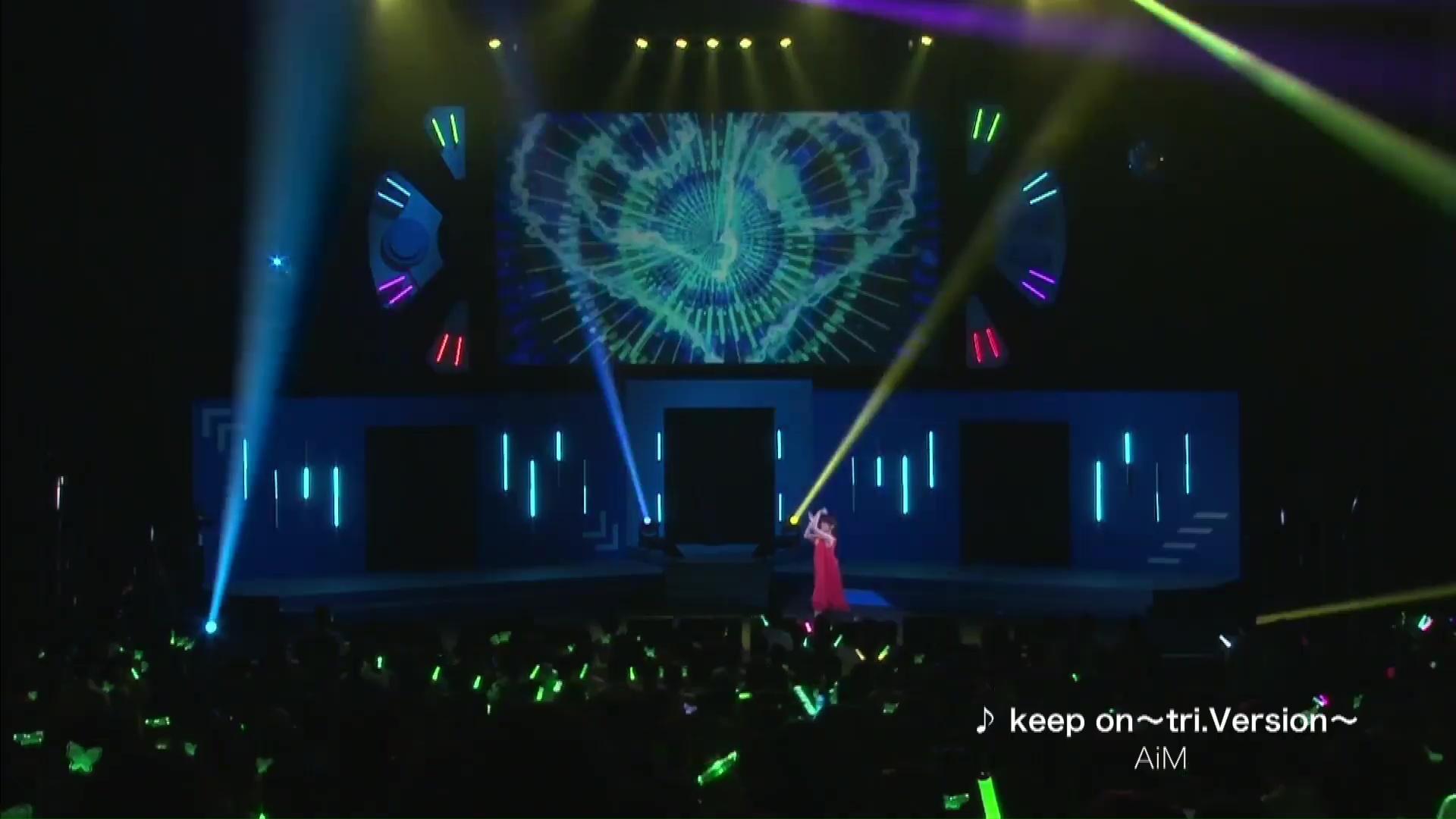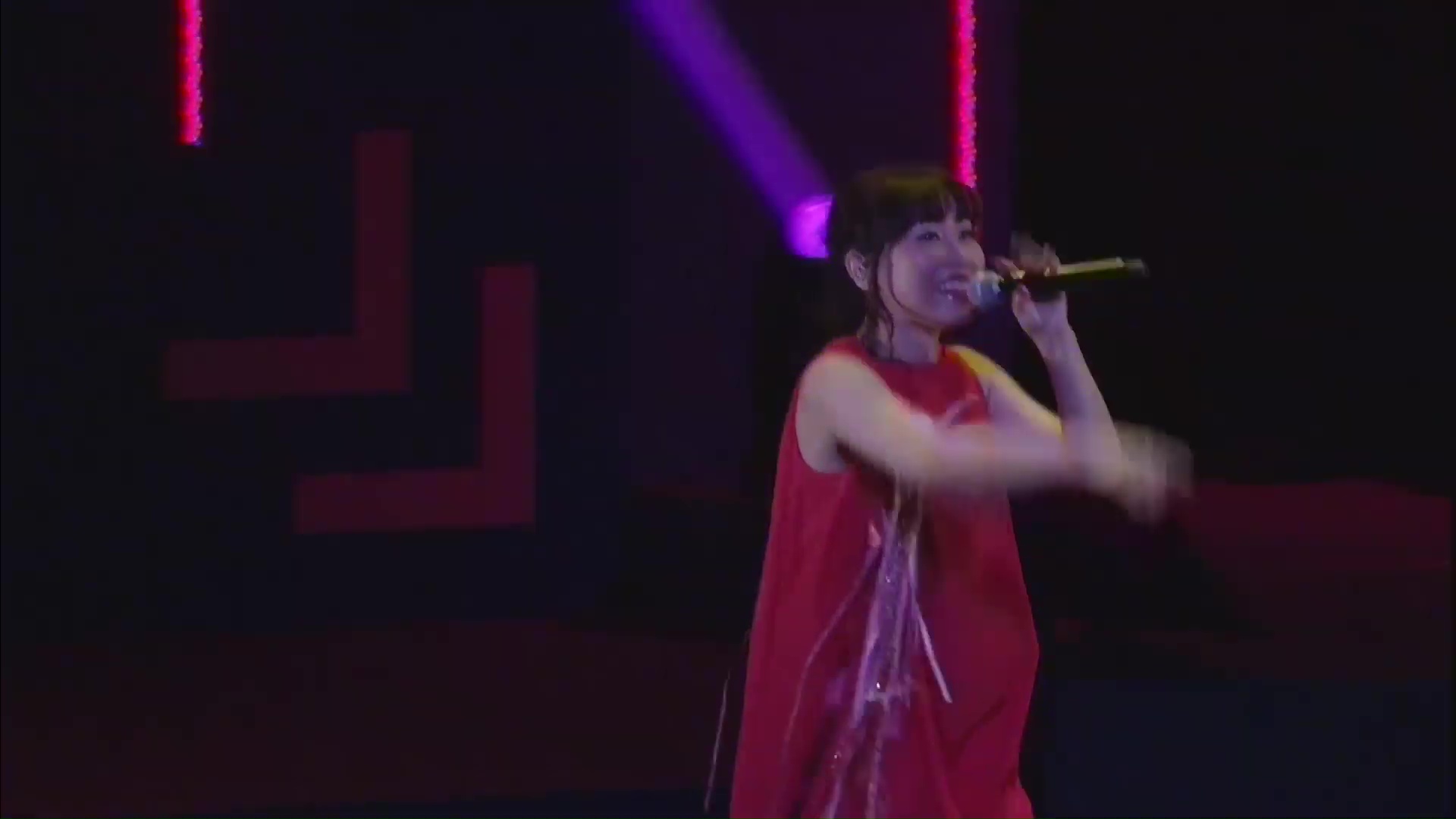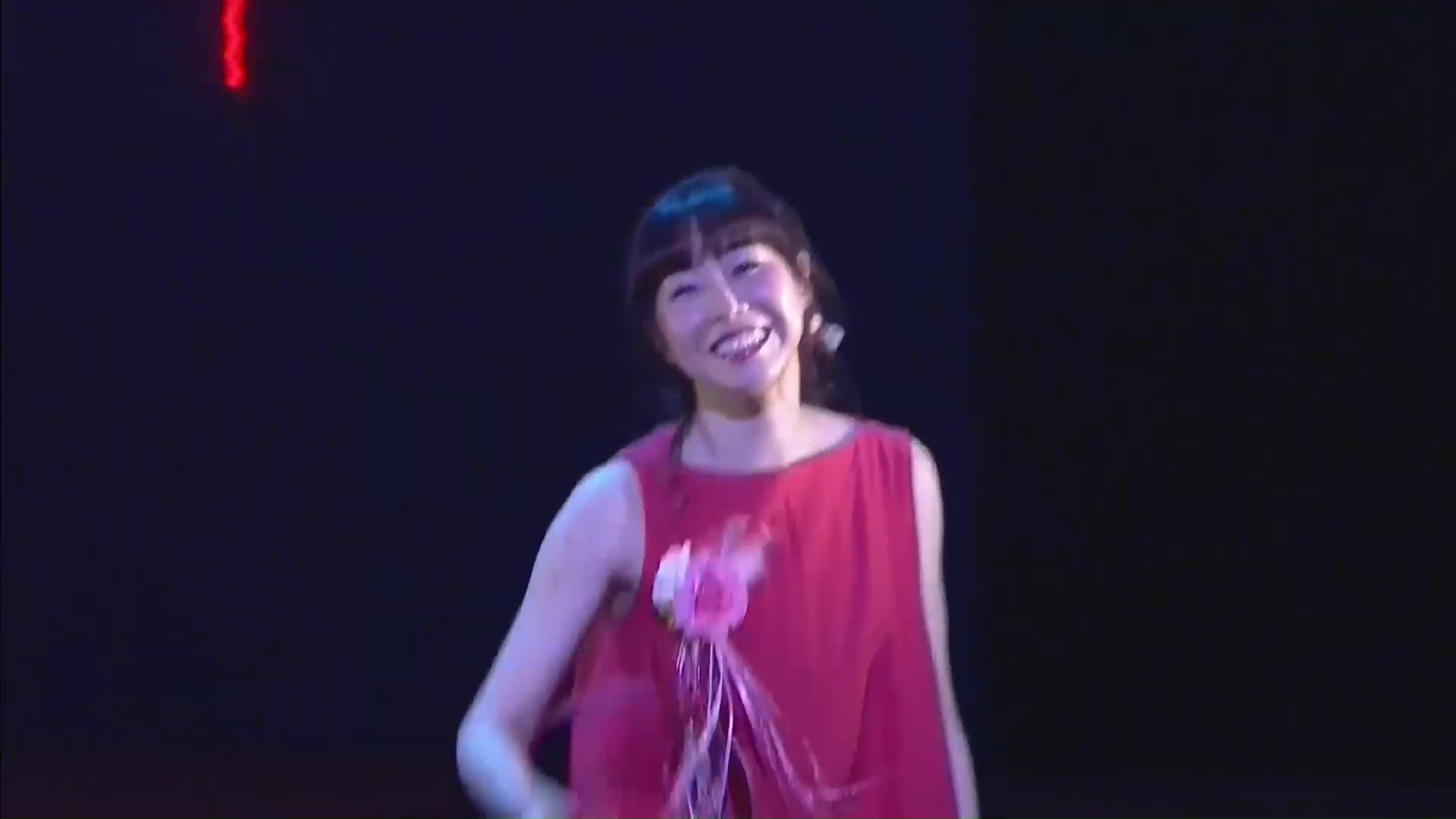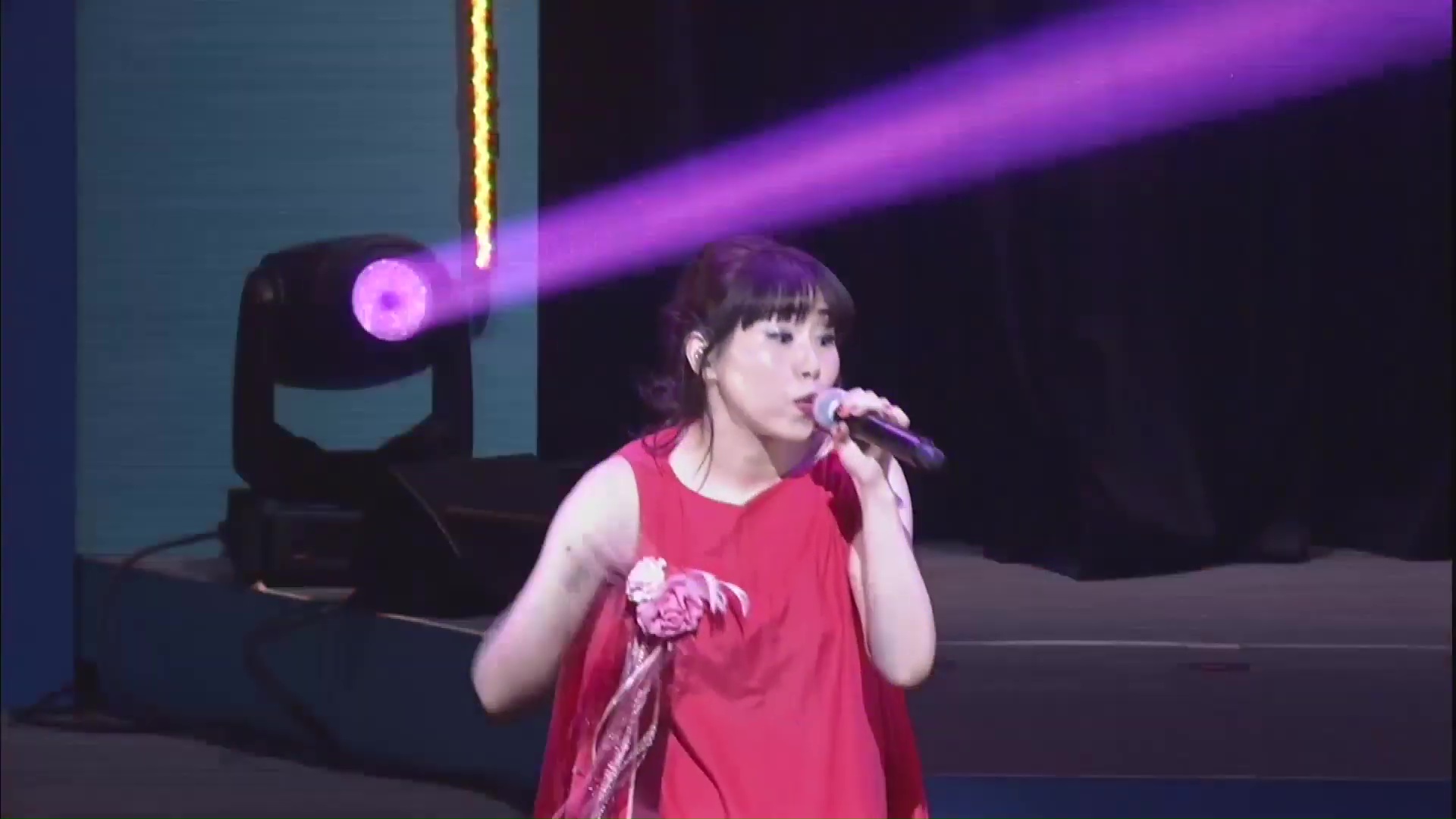 Miyazaki again, this time with Break Up and The Last Element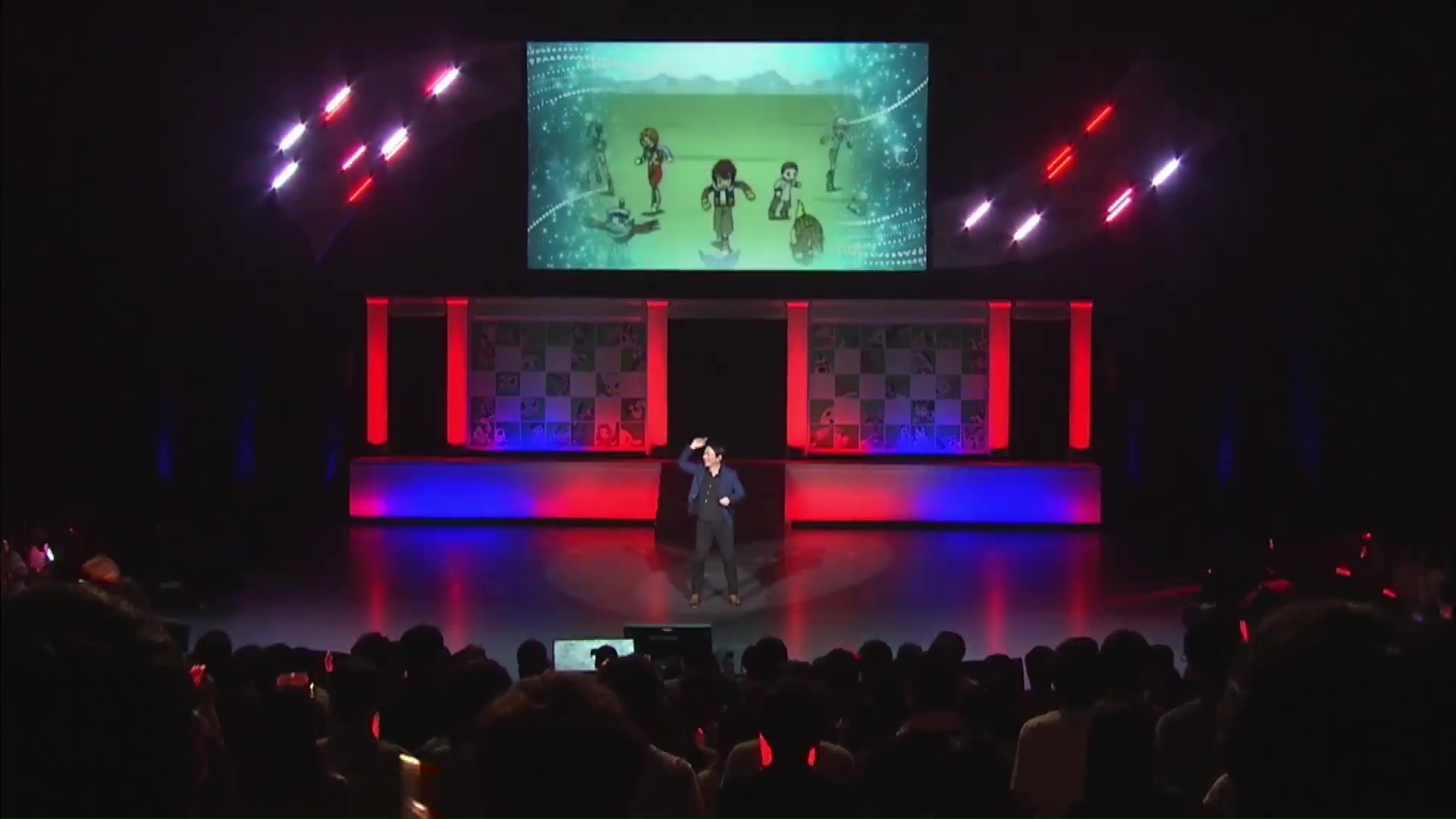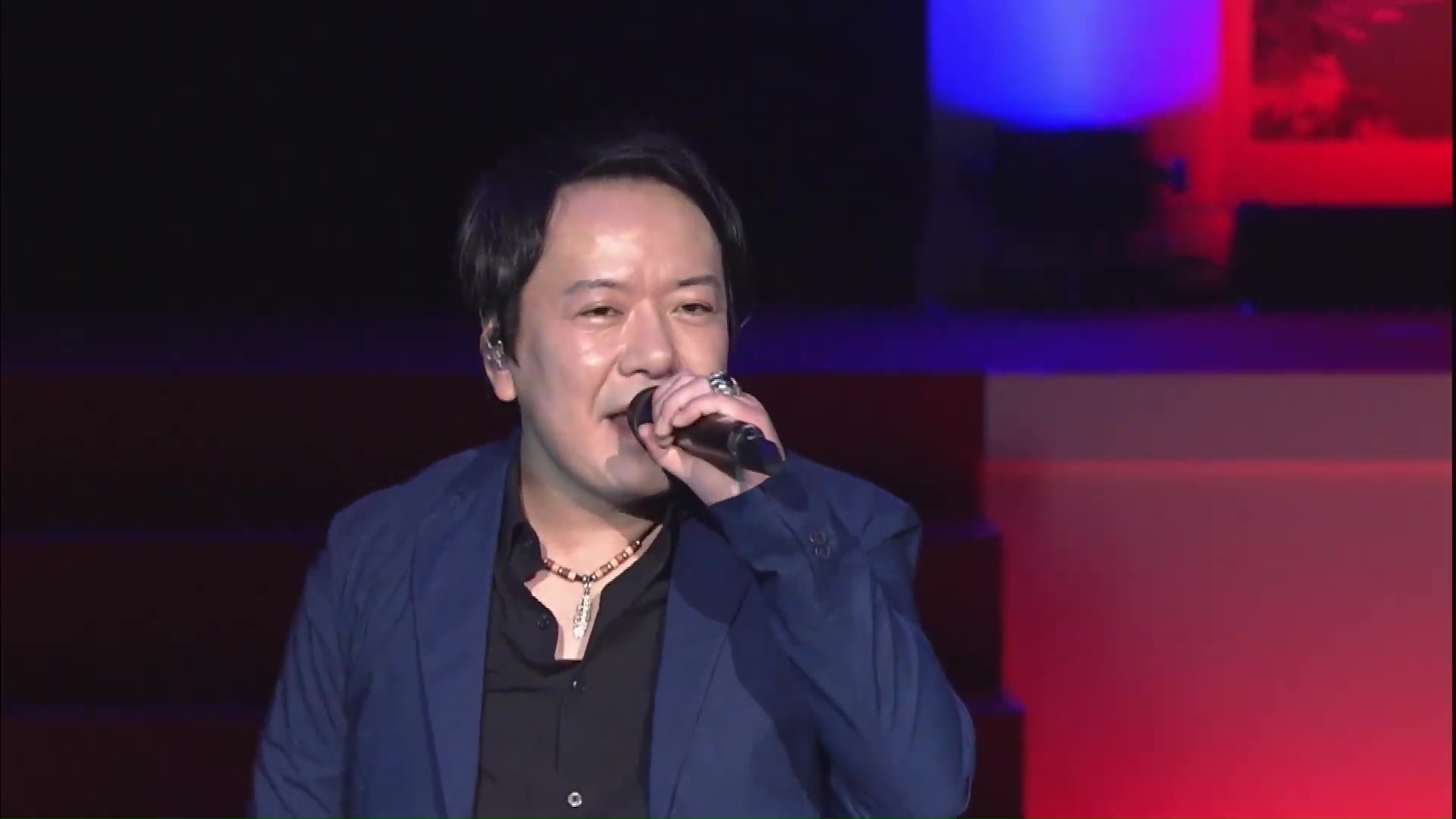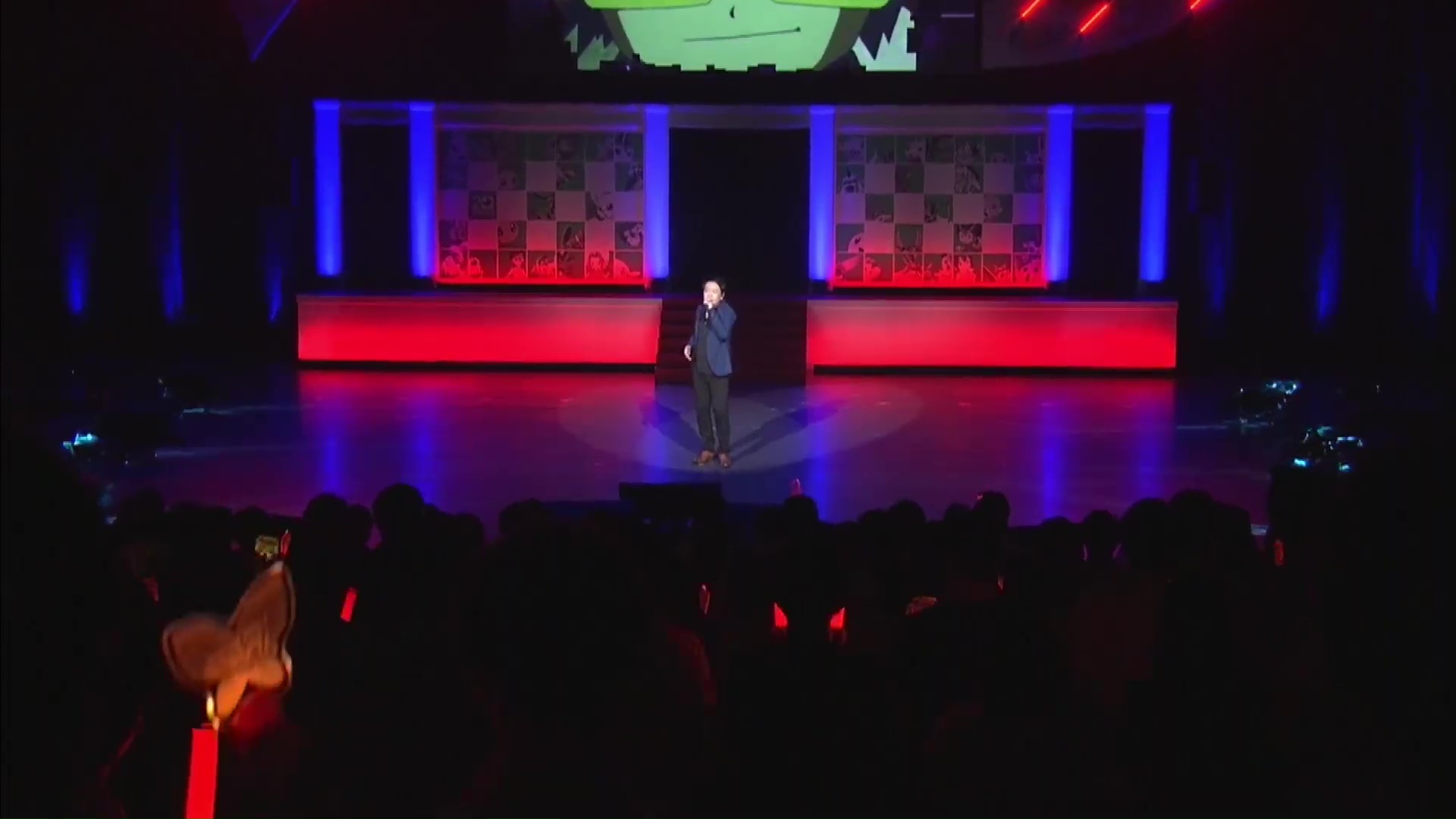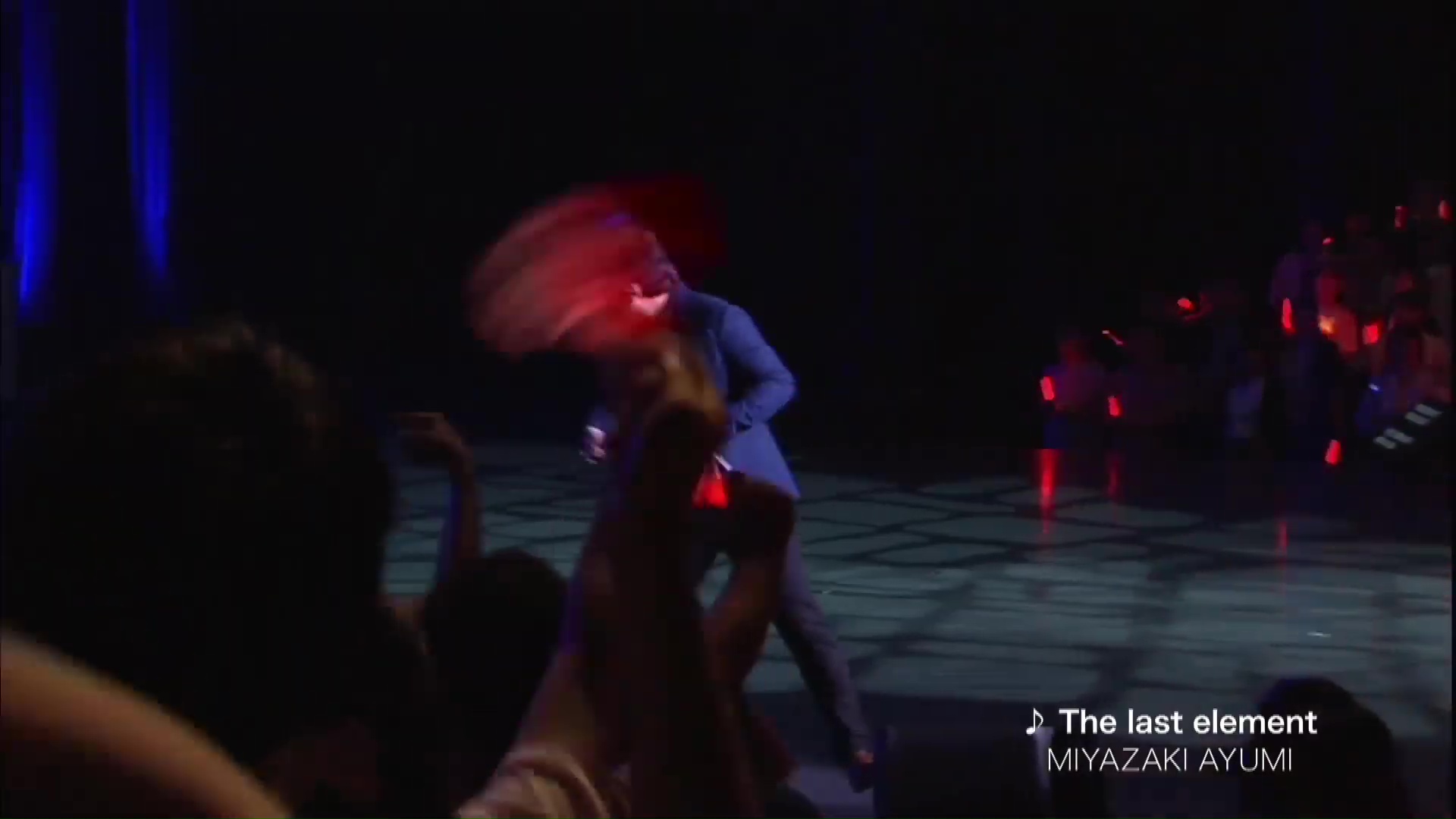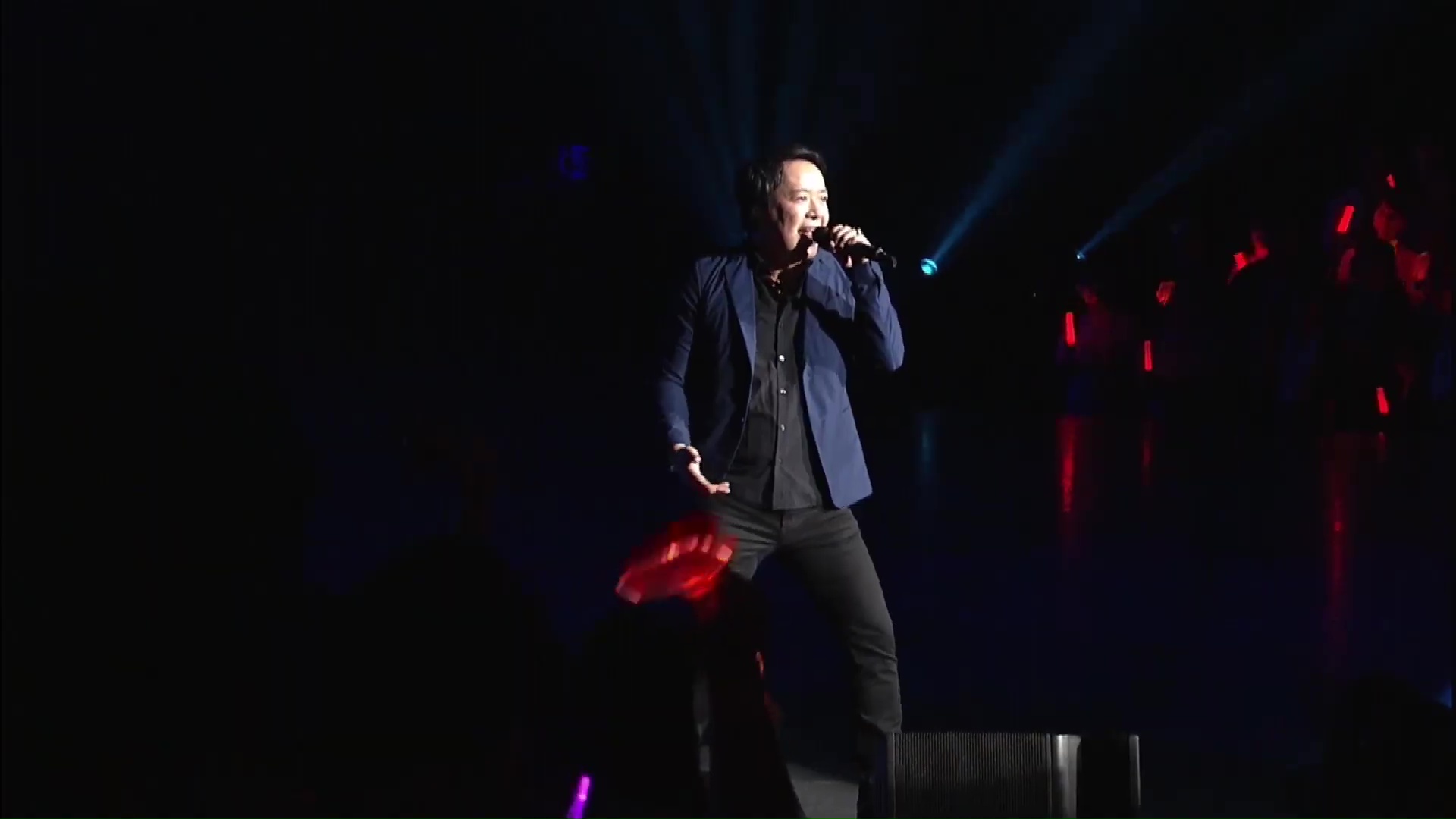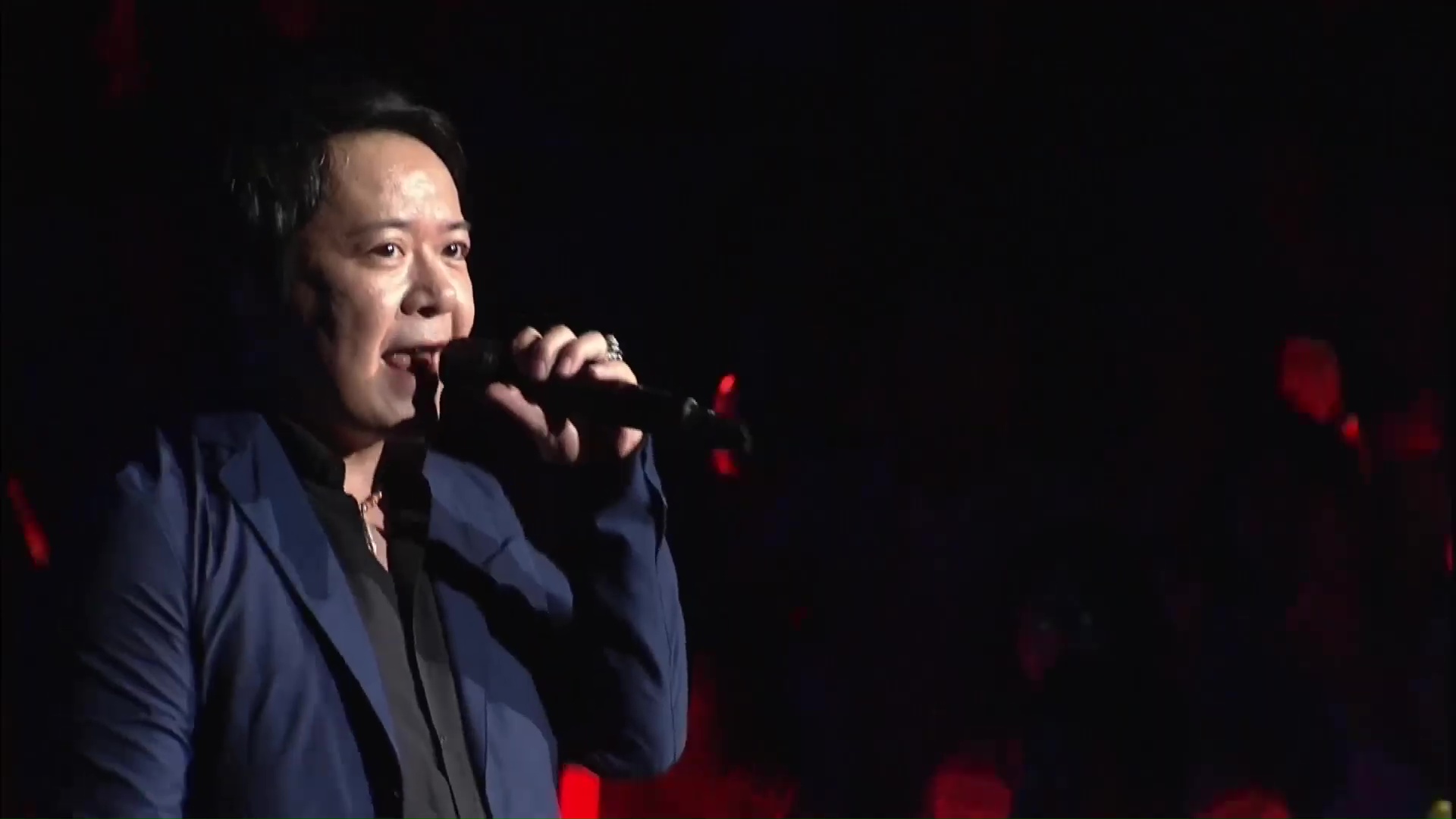 AiM again with Keep on and Ashita wa Atashi no Kaze ga Fuku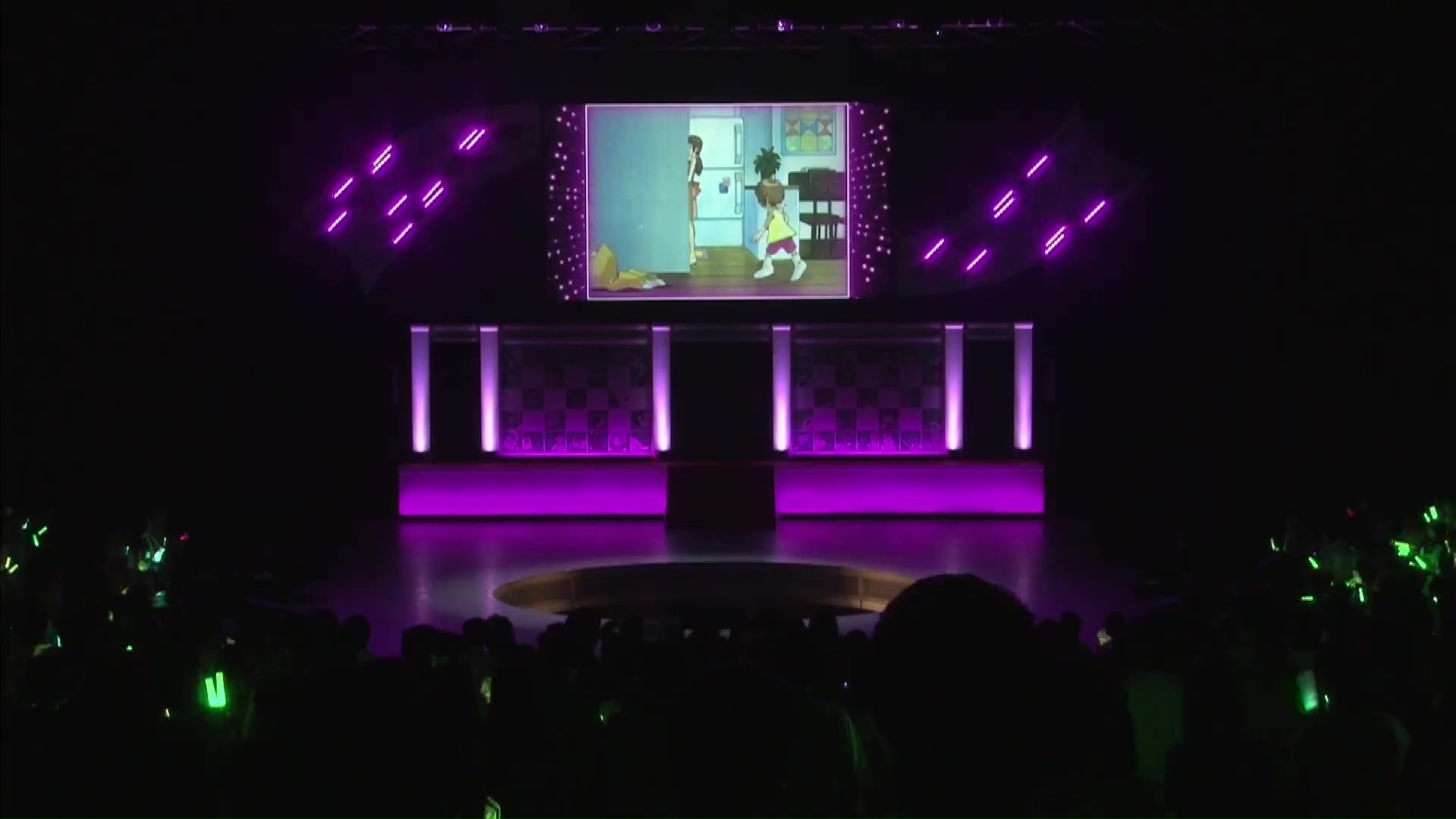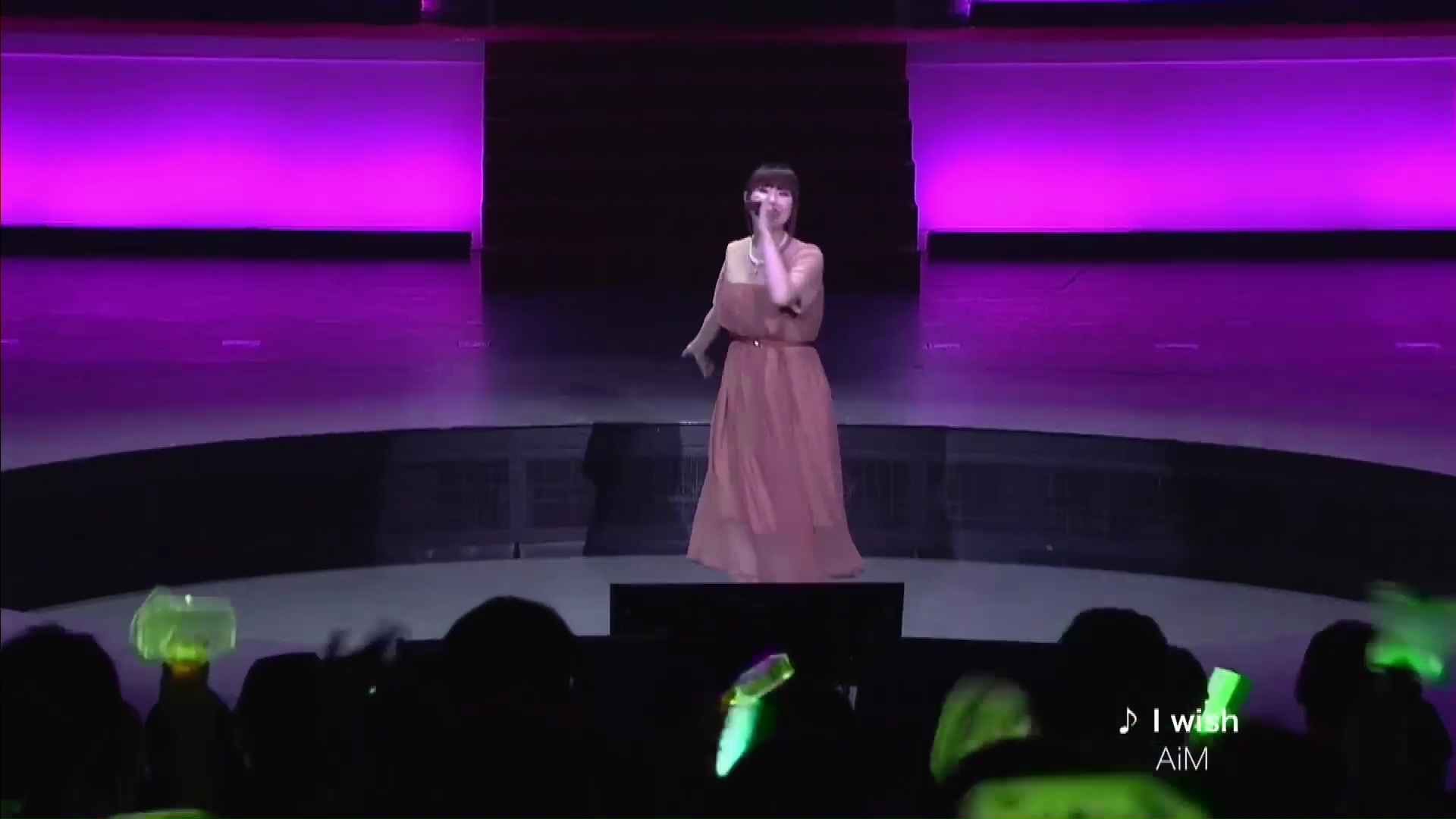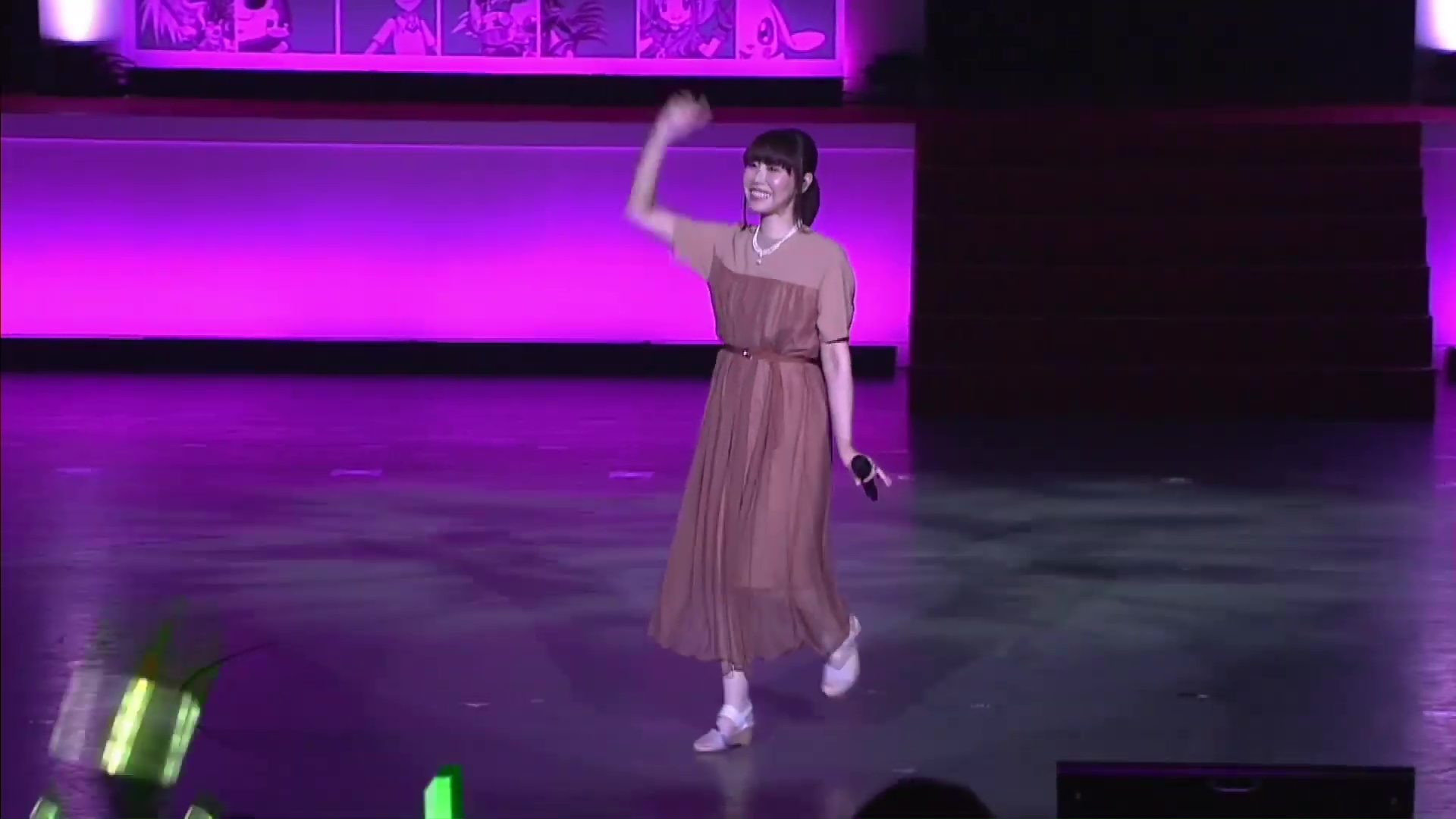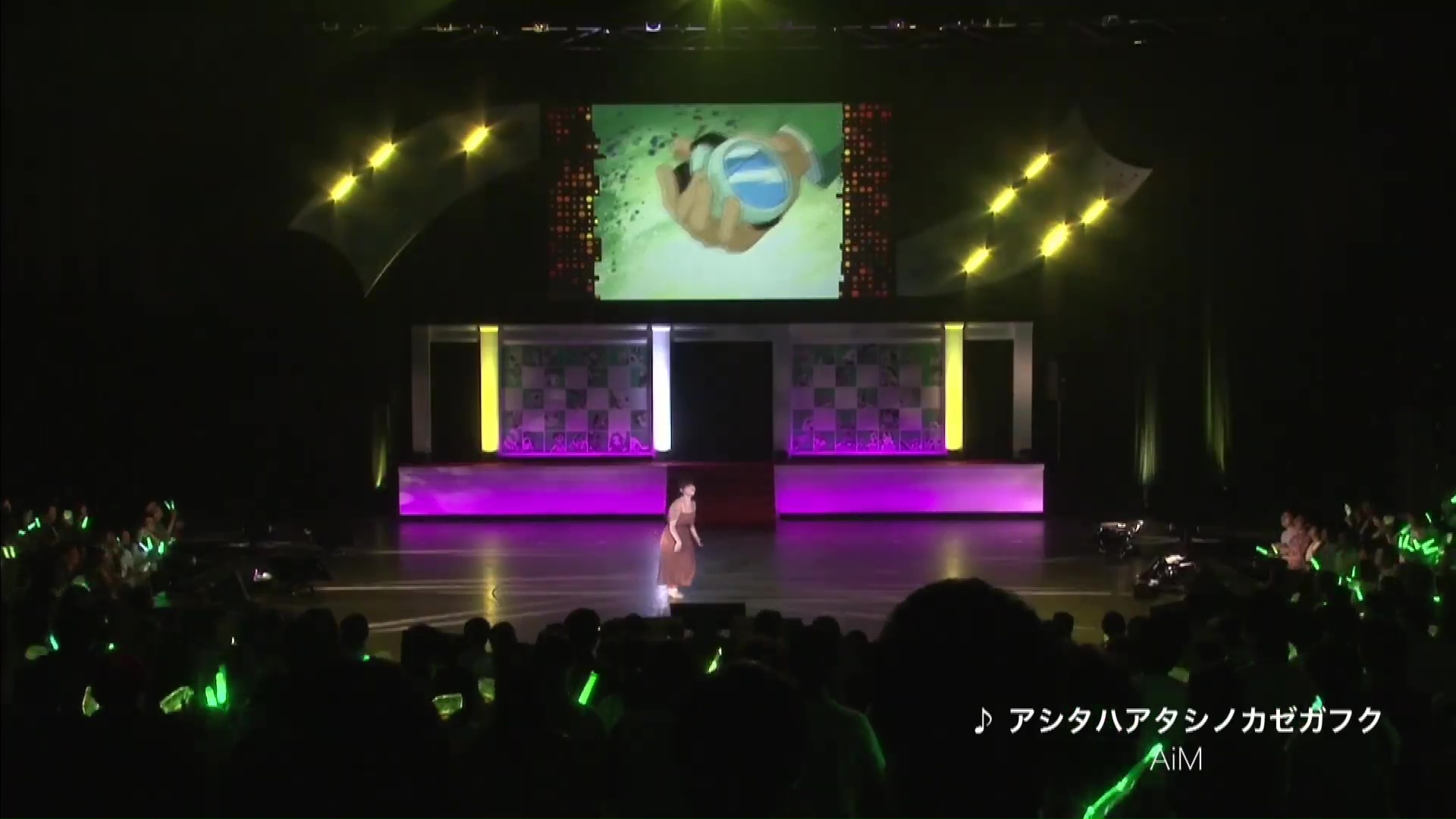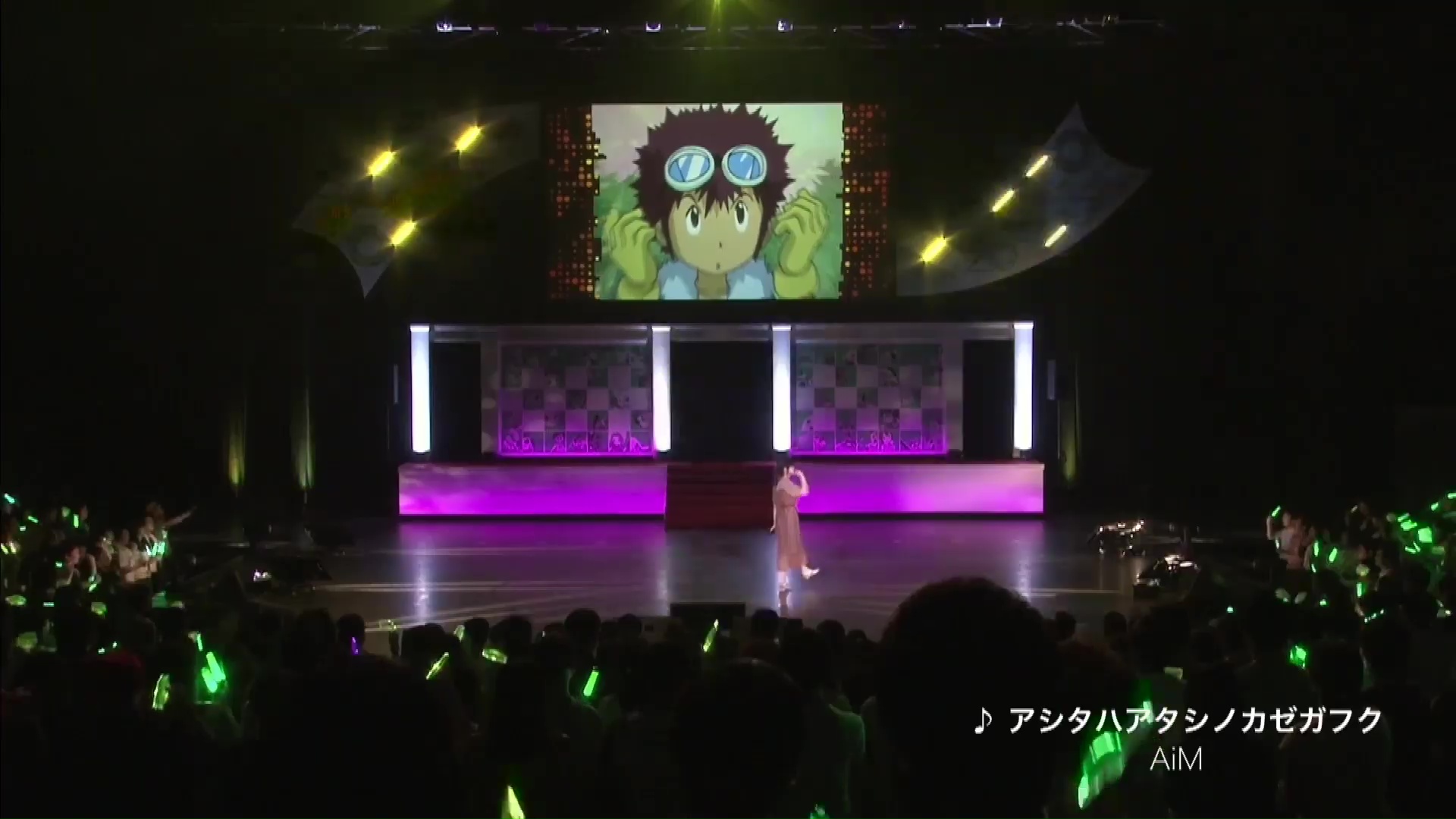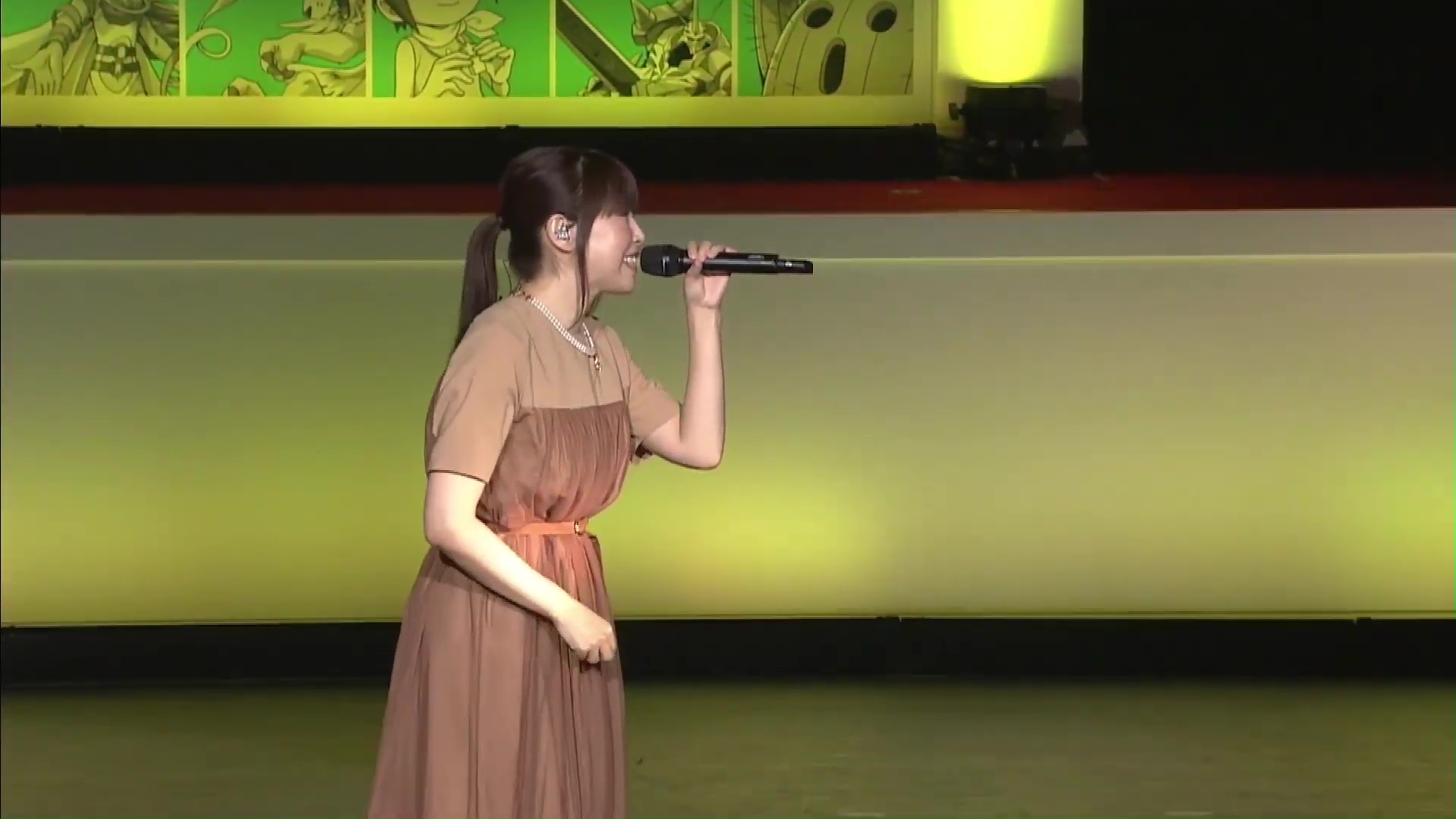 AiM and Miyazaki doing duets for The Biggest Dreamer, Target, and Aikotoba.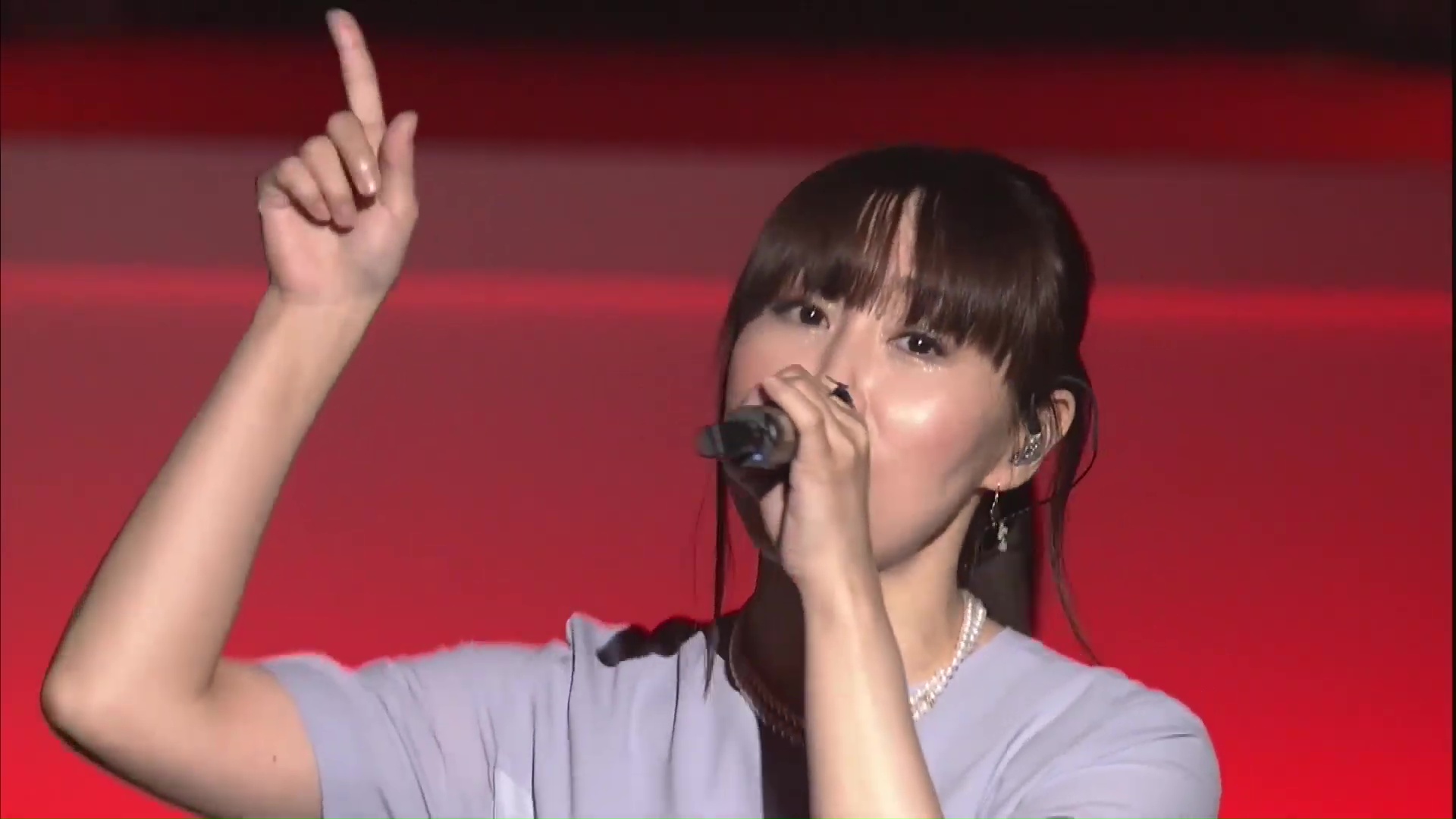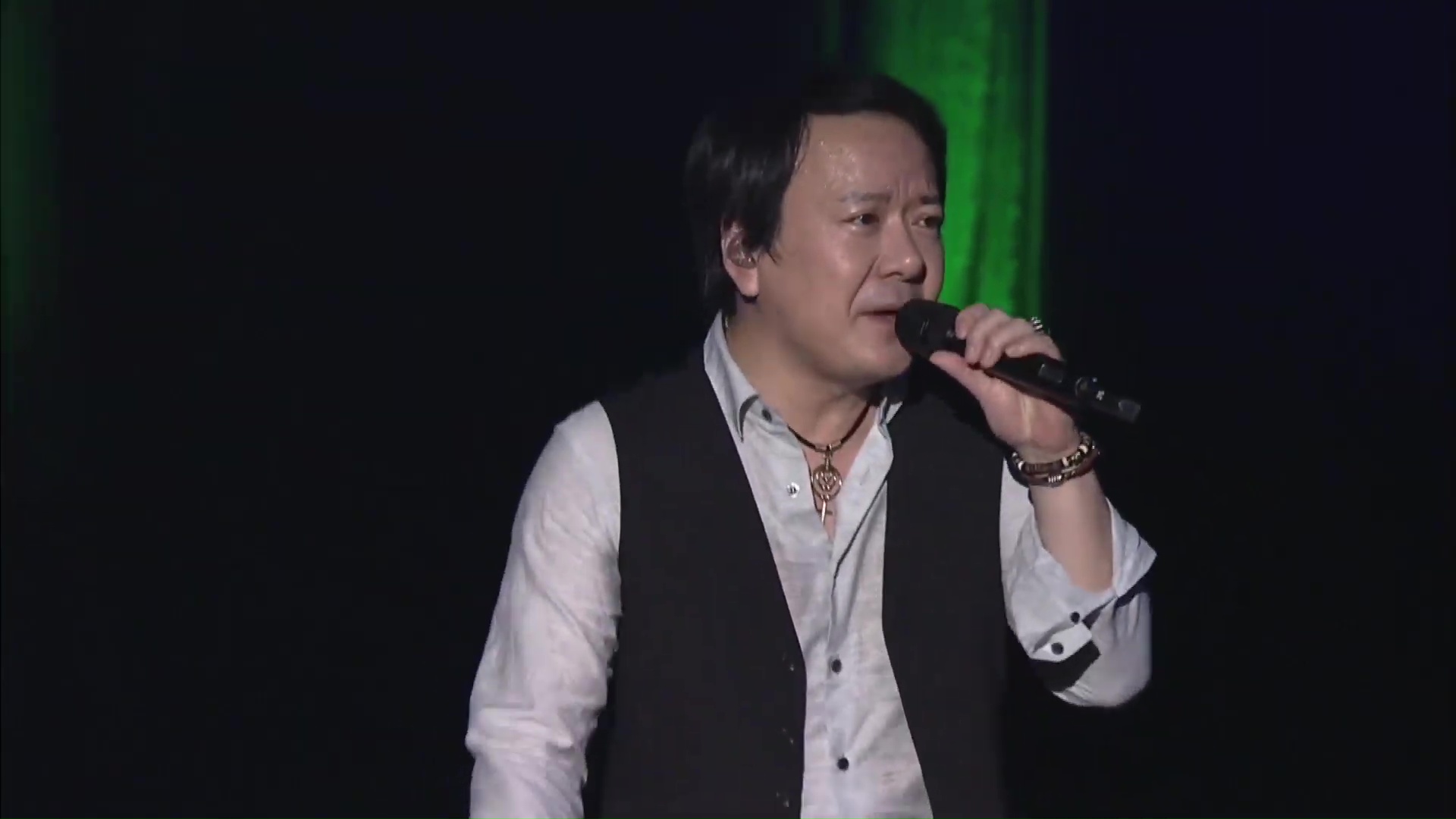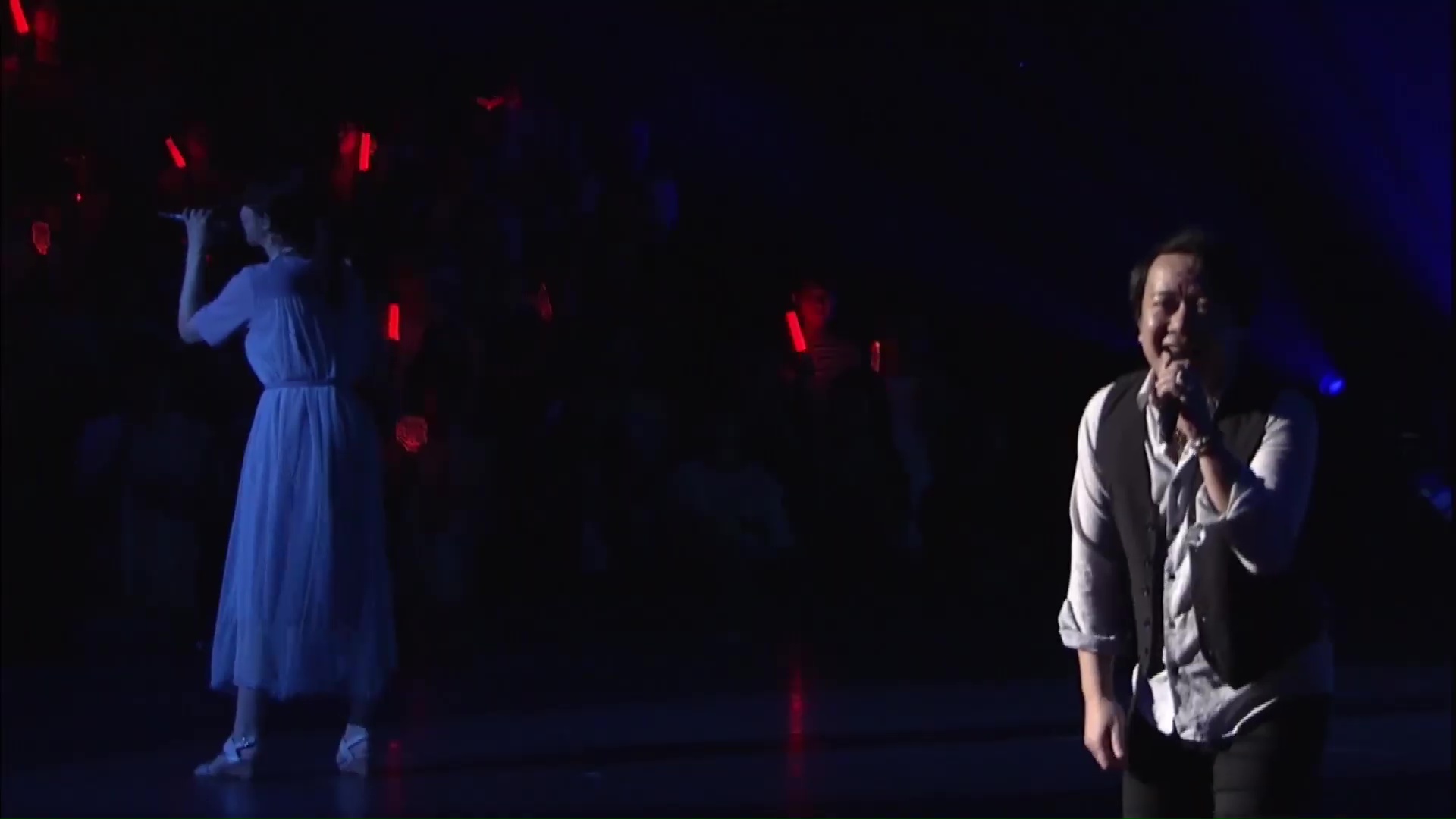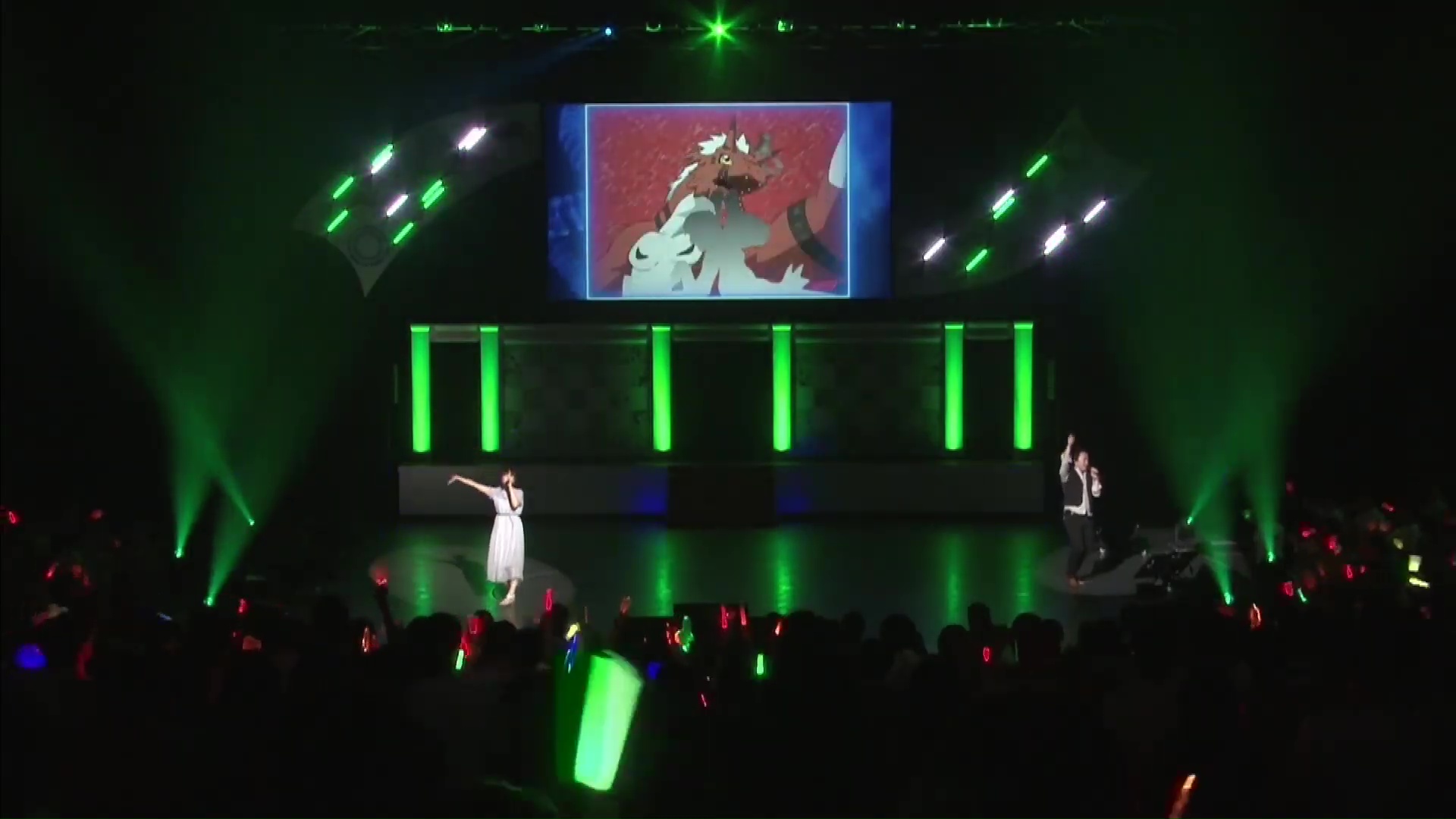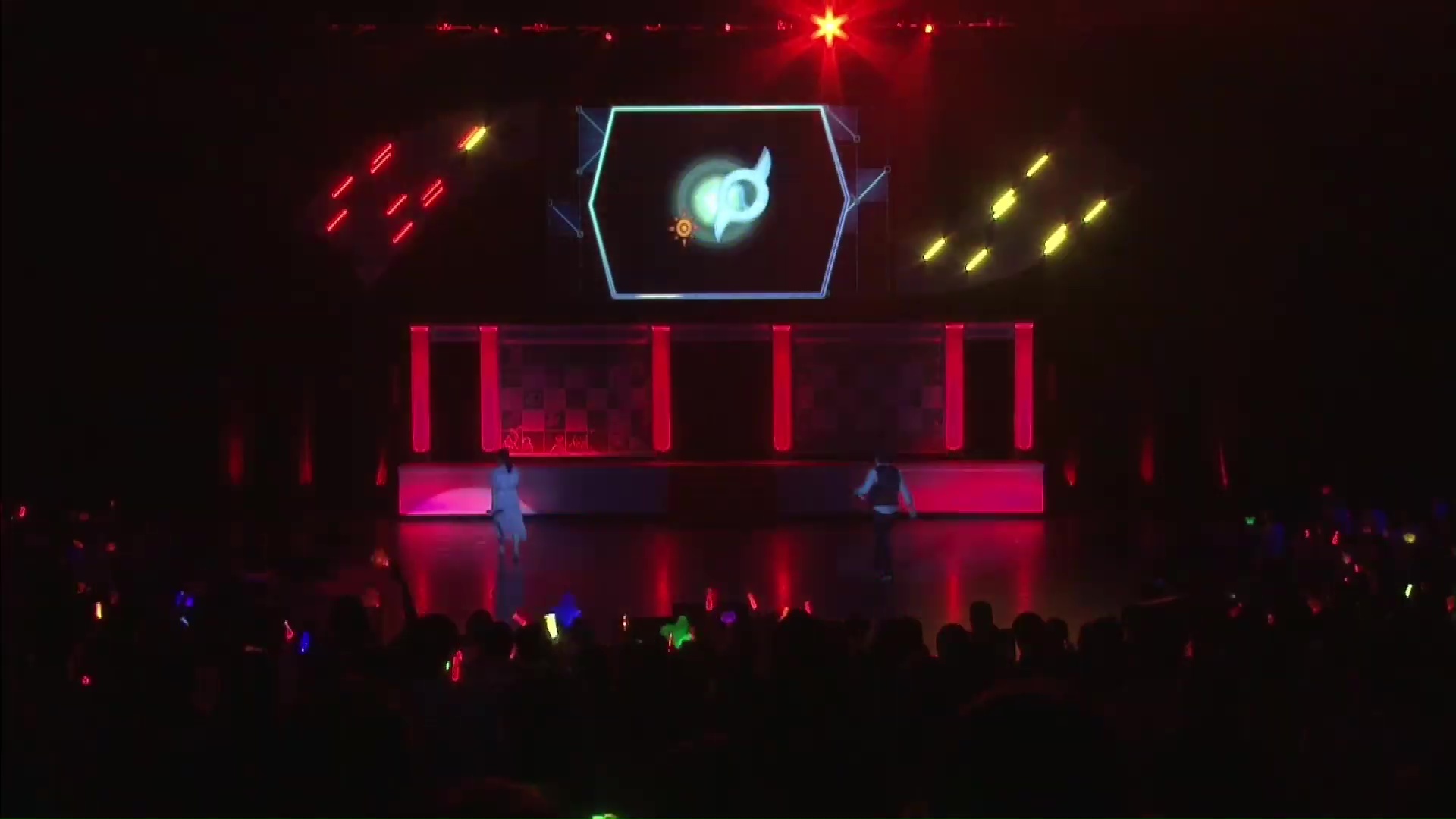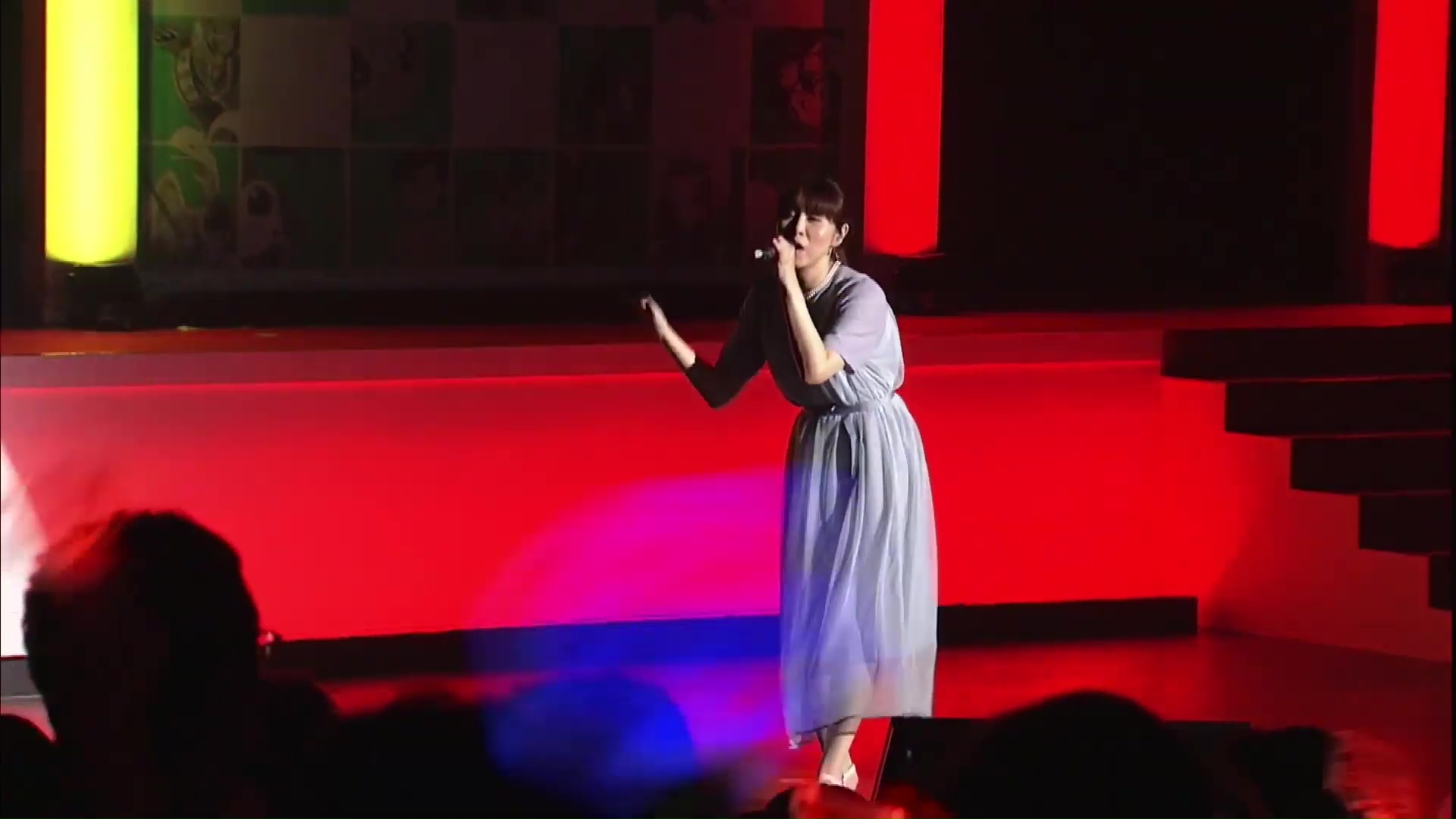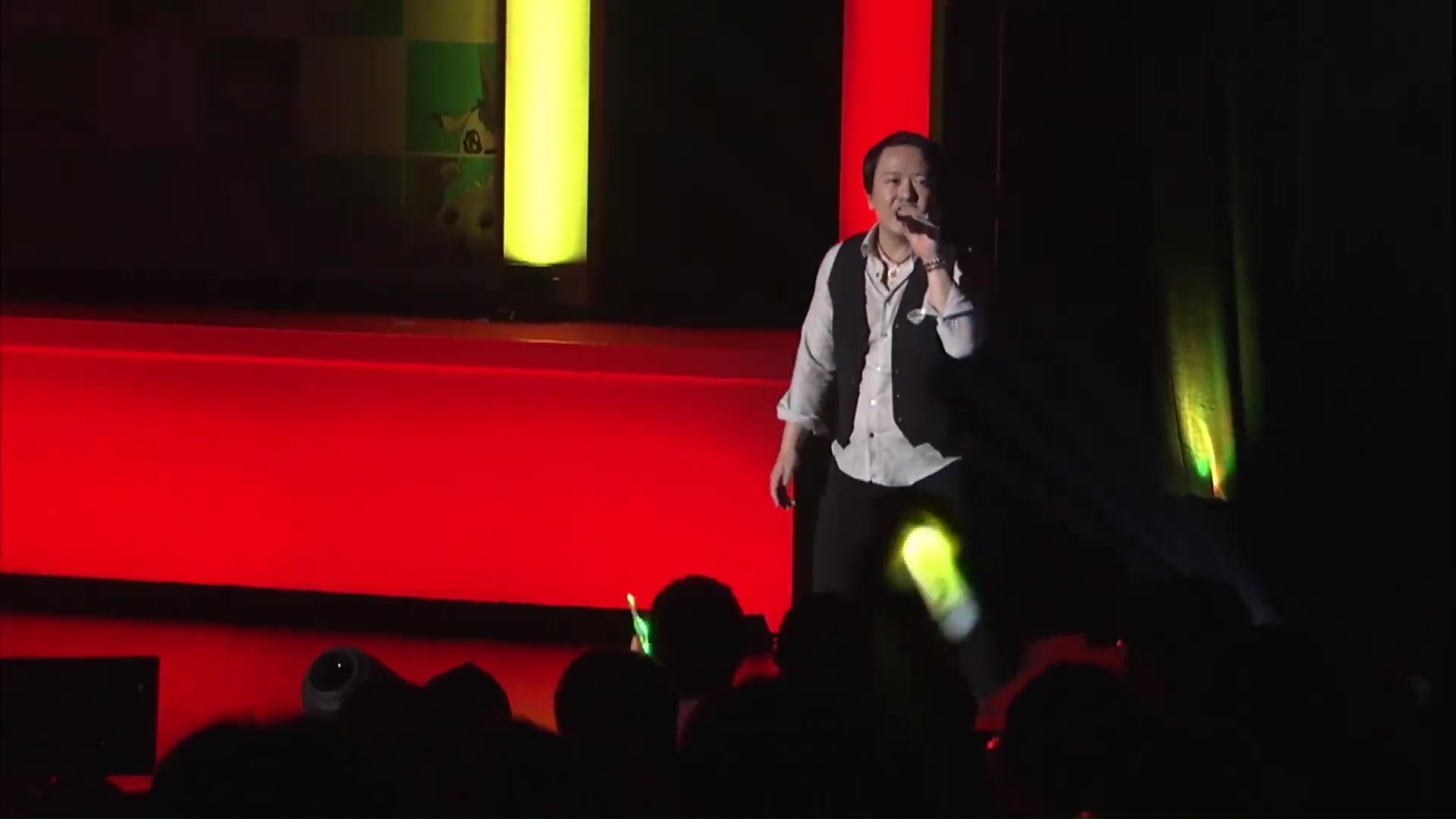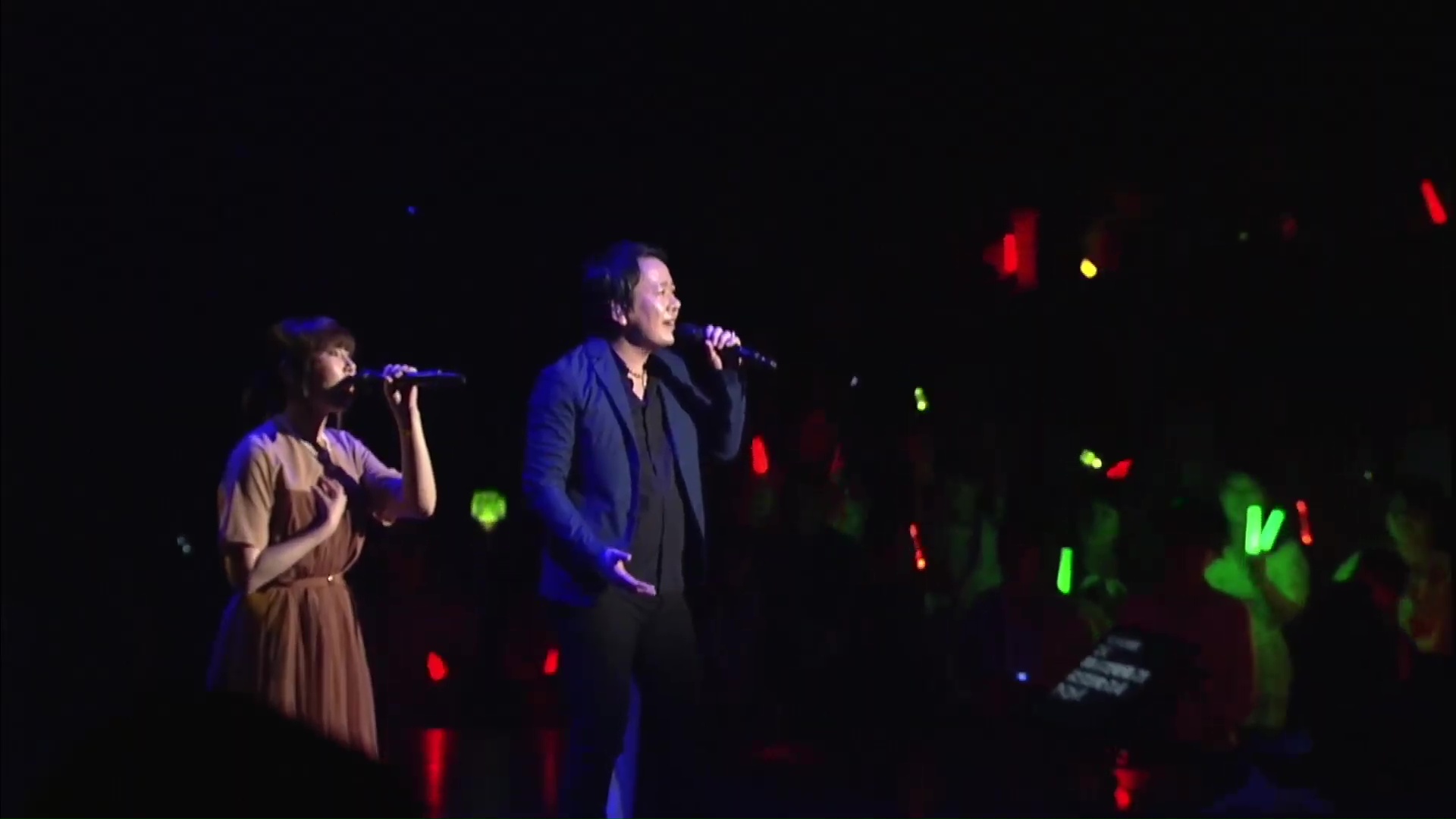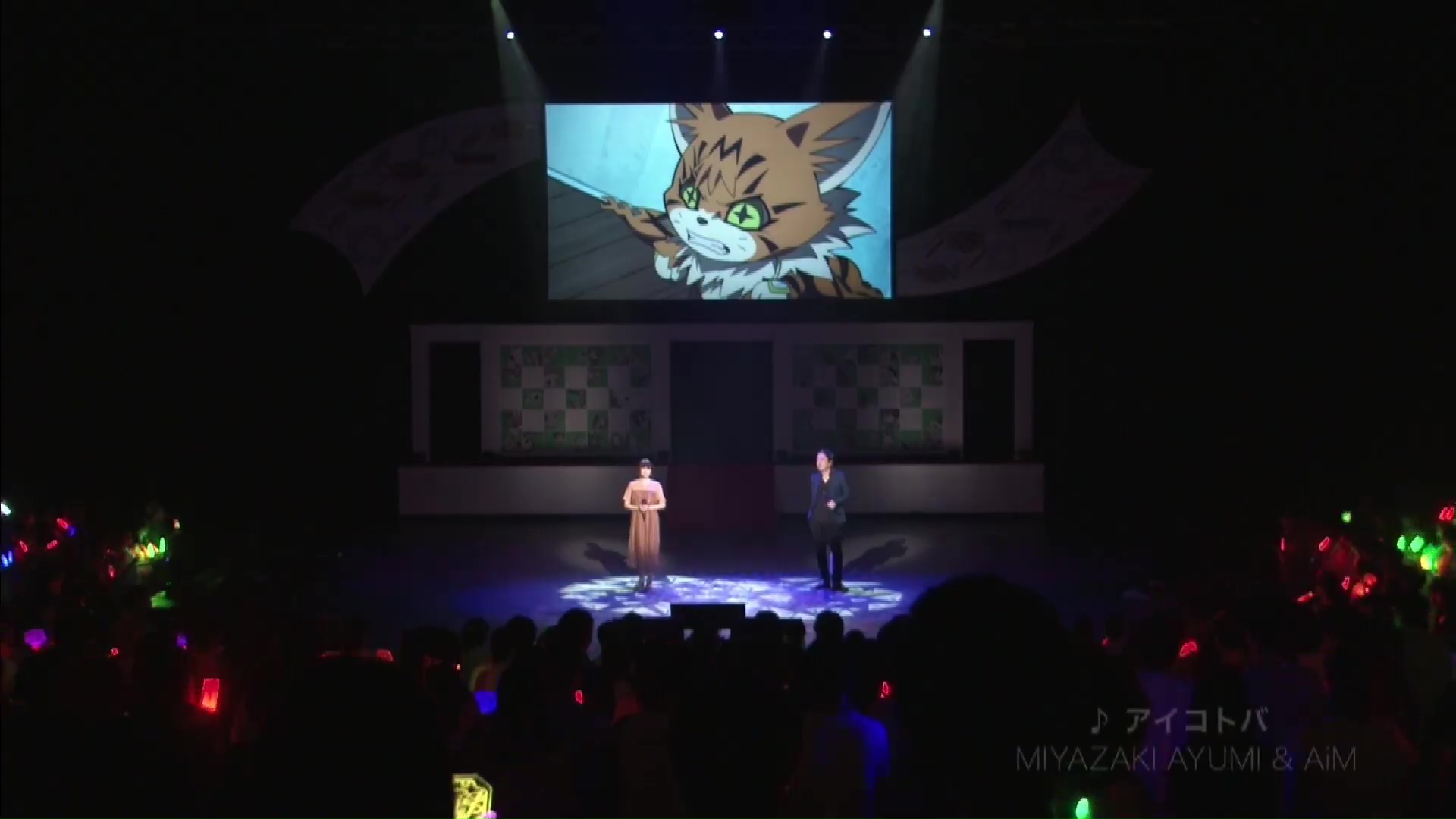 Back to AiM for My Tomorrow.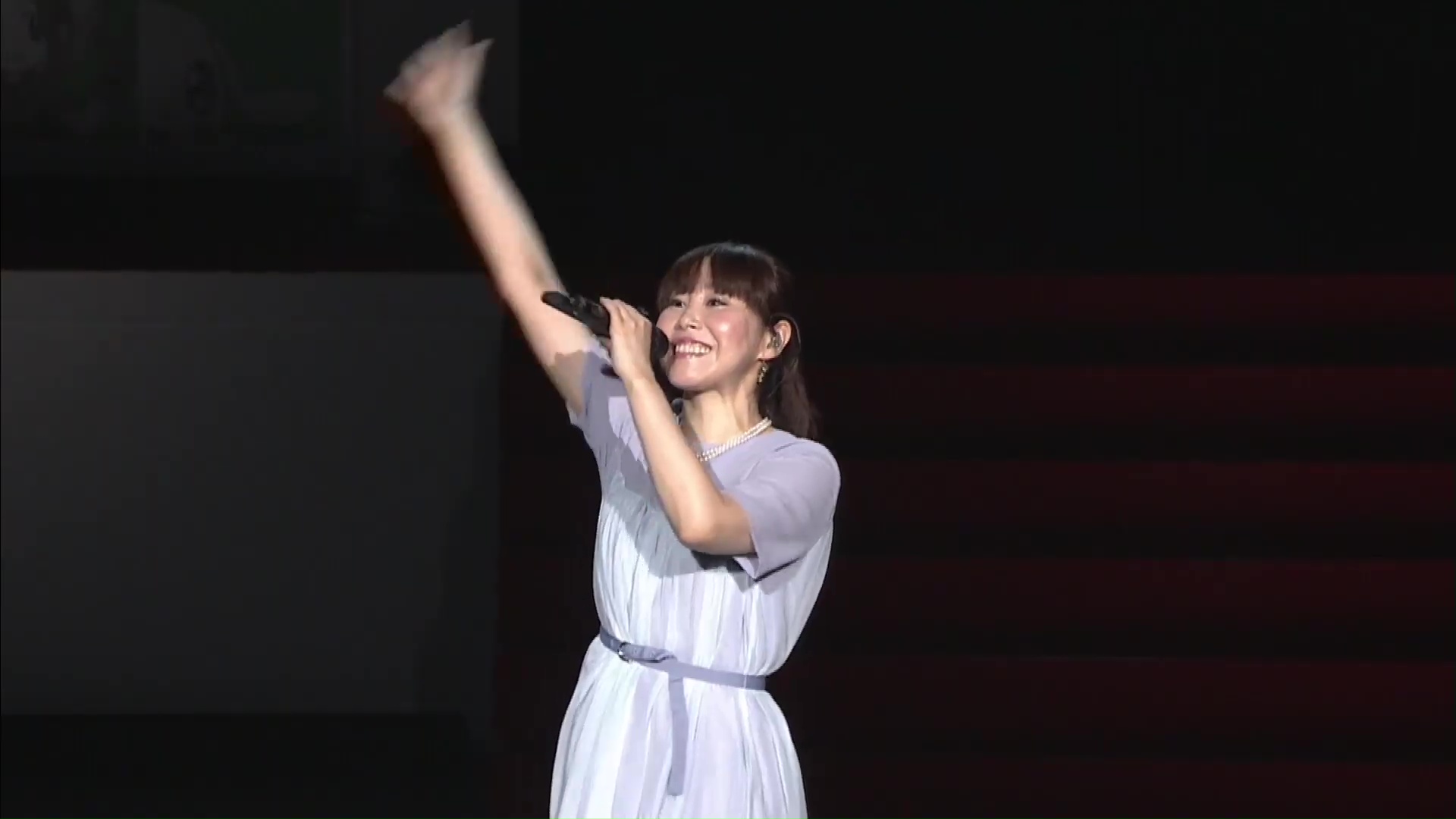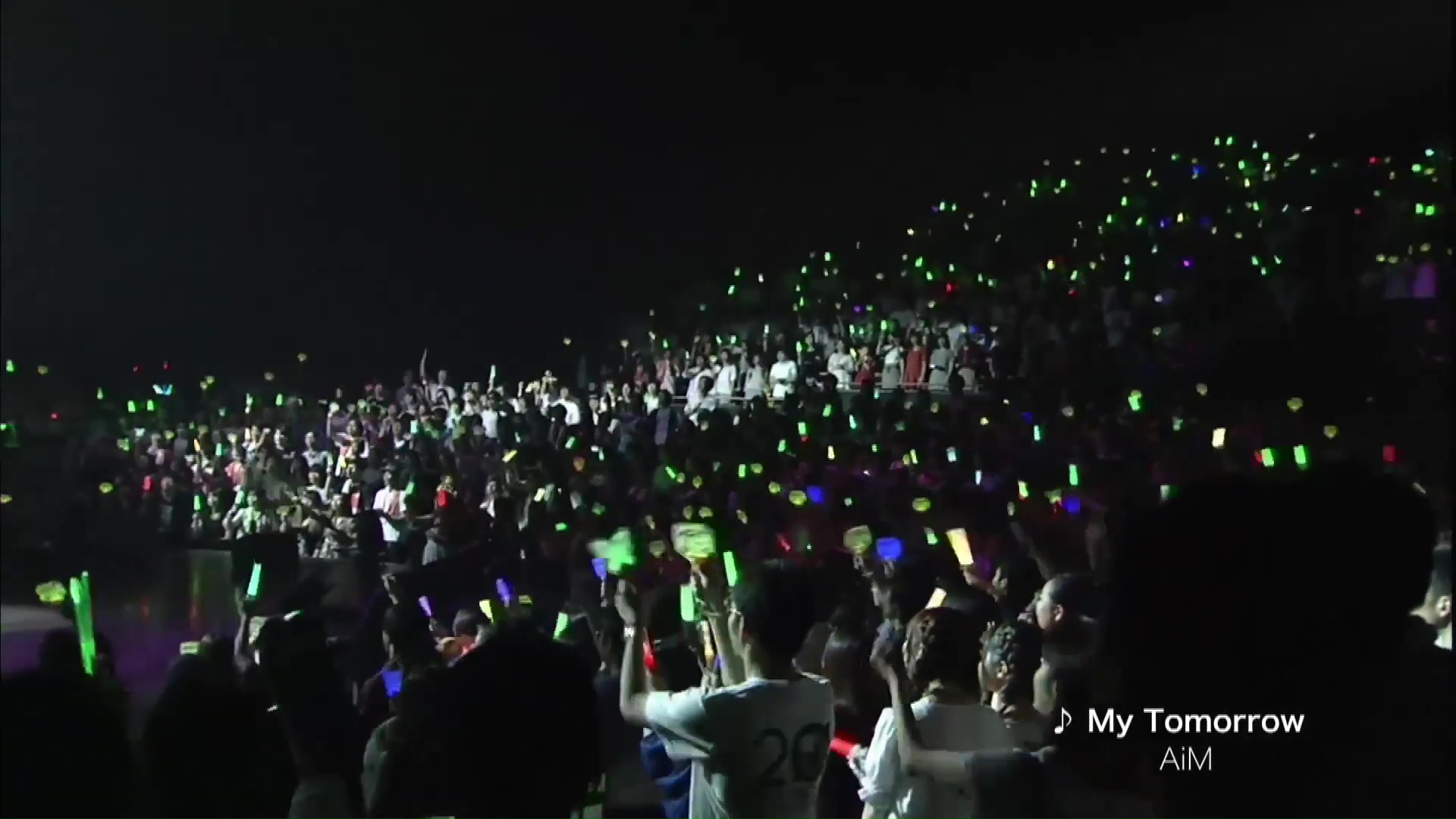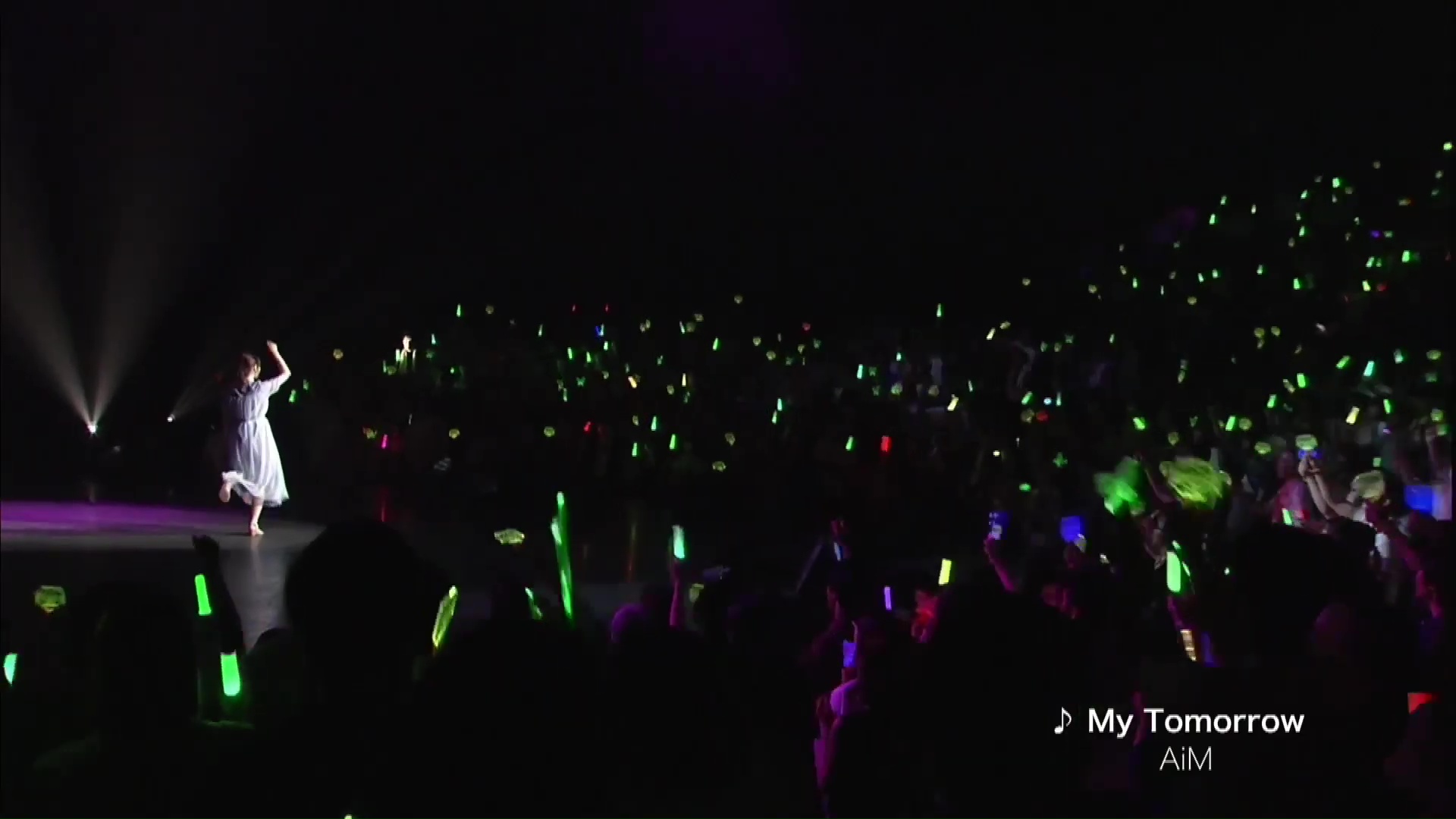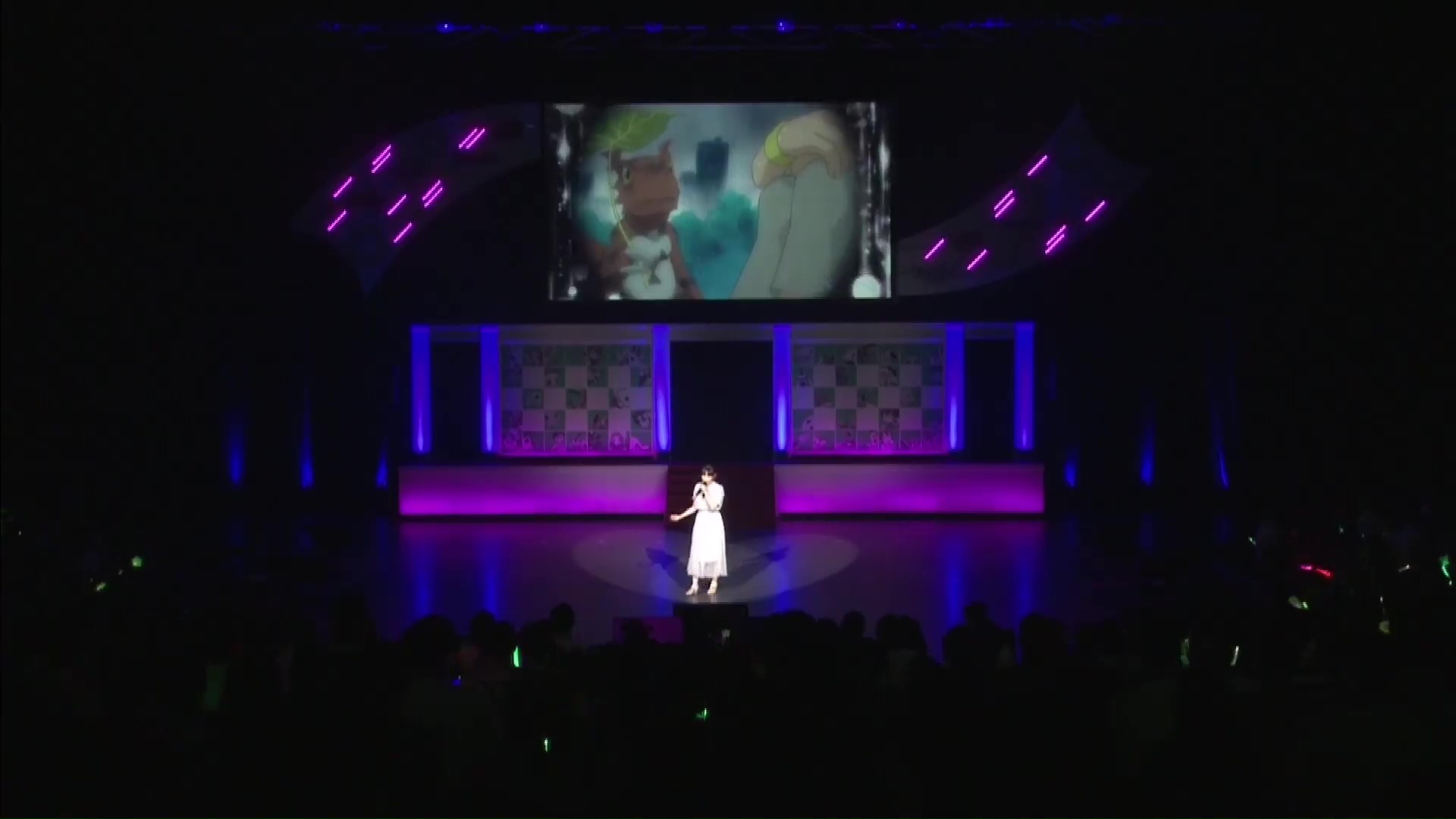 To DigiFes 2017 (I think) for Beat Hit from Miyazaki. This online DigiFes is 'packed' with musical performances from years past, which is nice, especially since many people likely never saw these.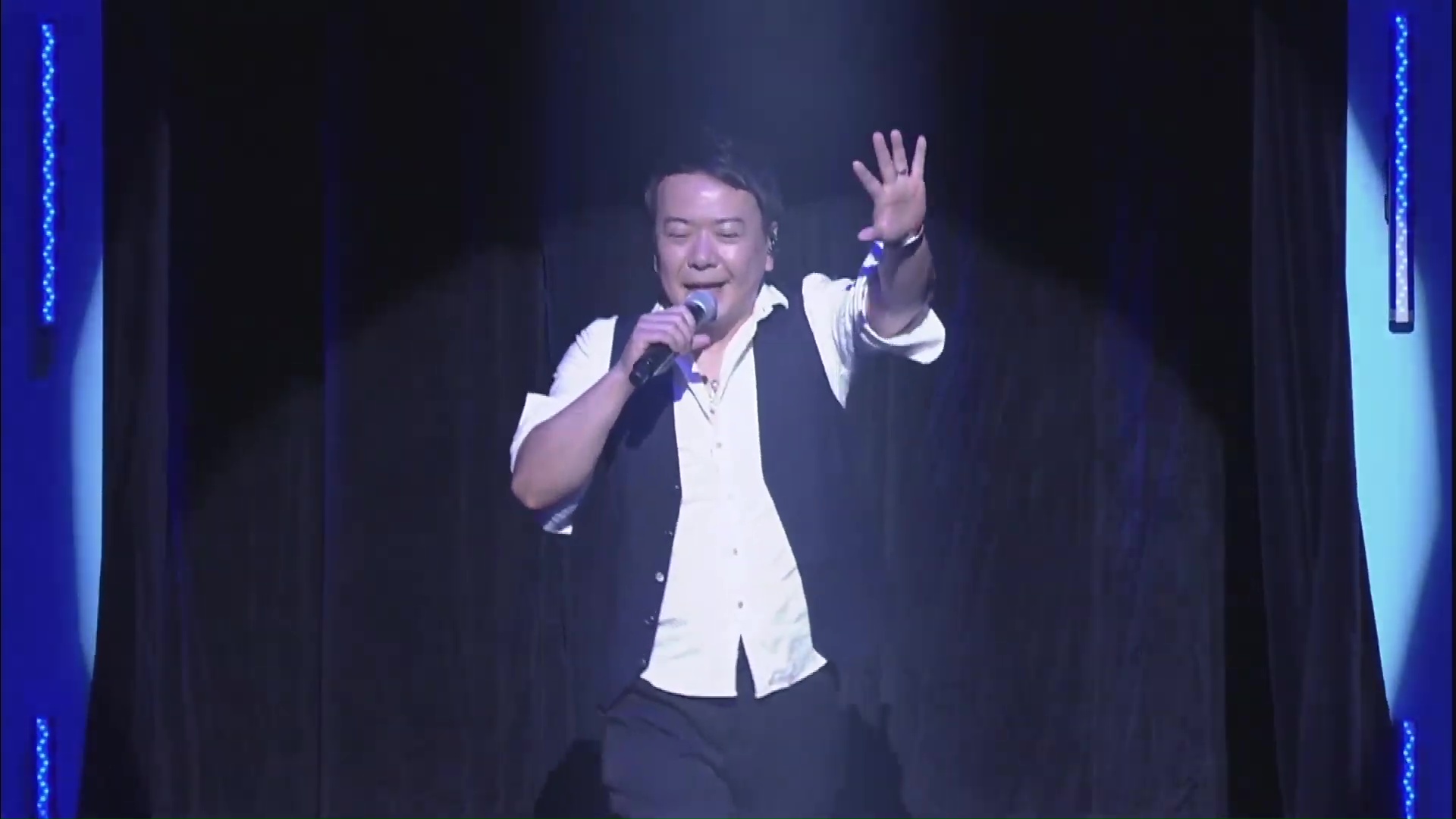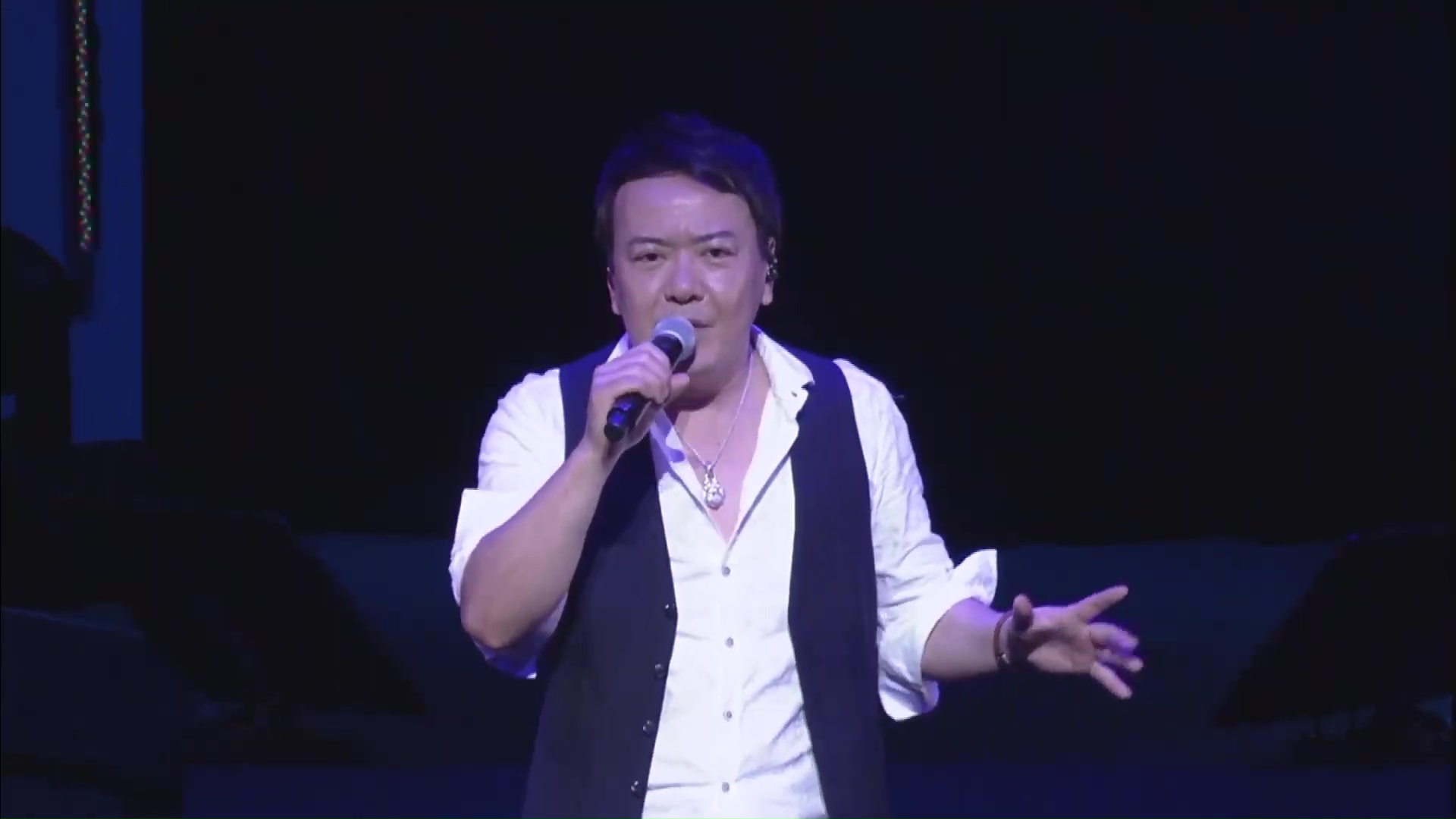 Miyazaki and Aim doing Seven from DigiFes 2017.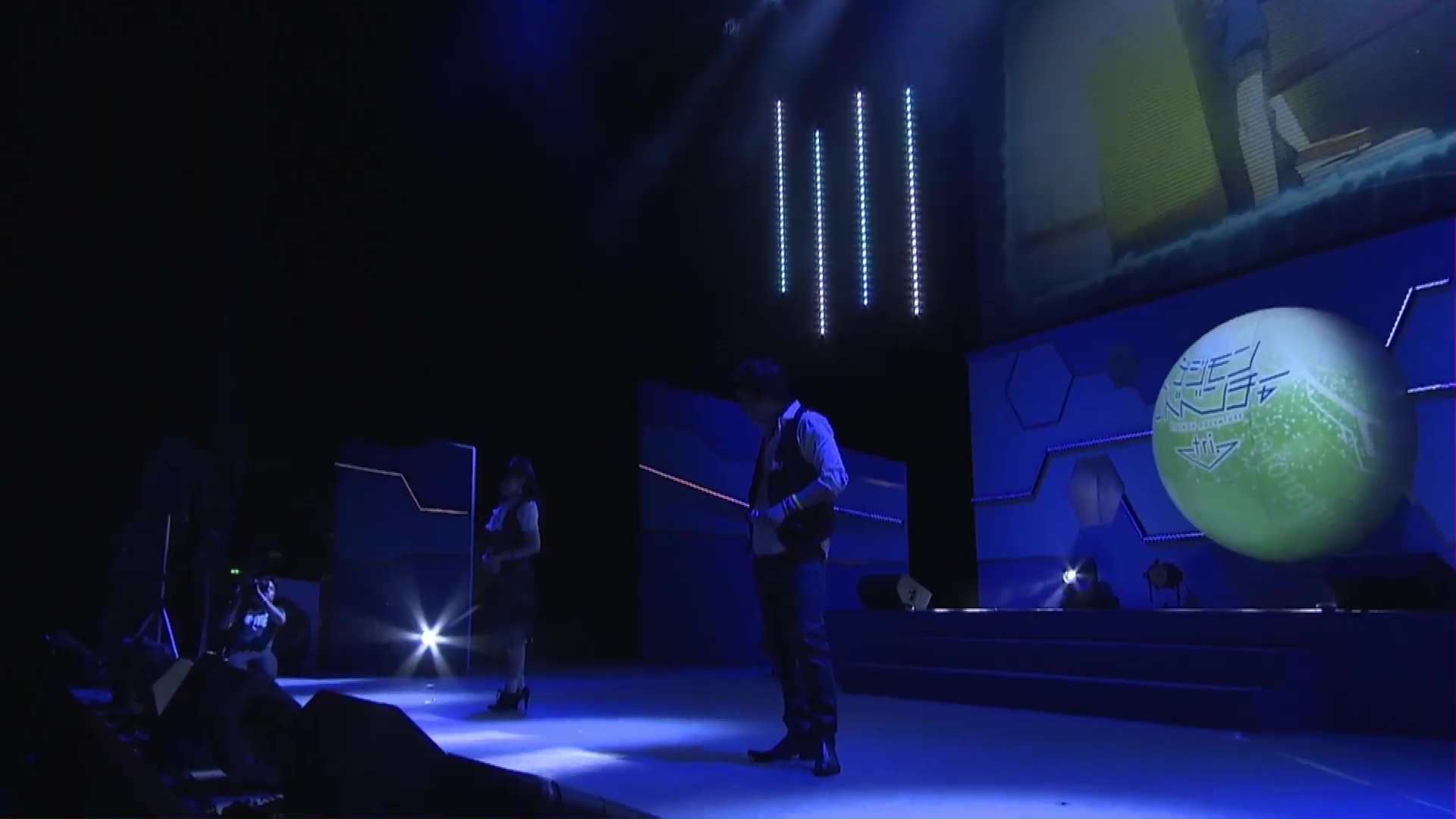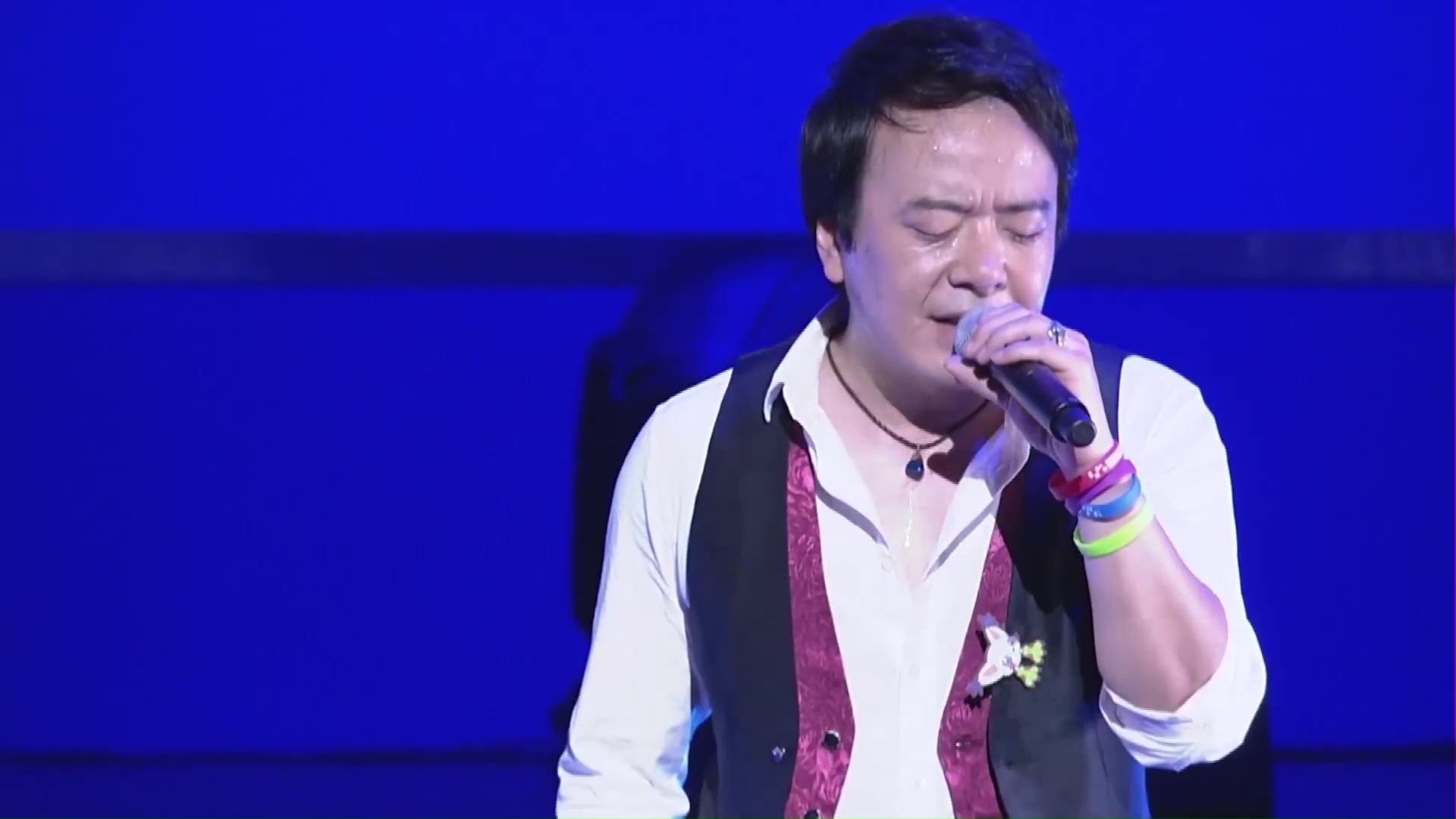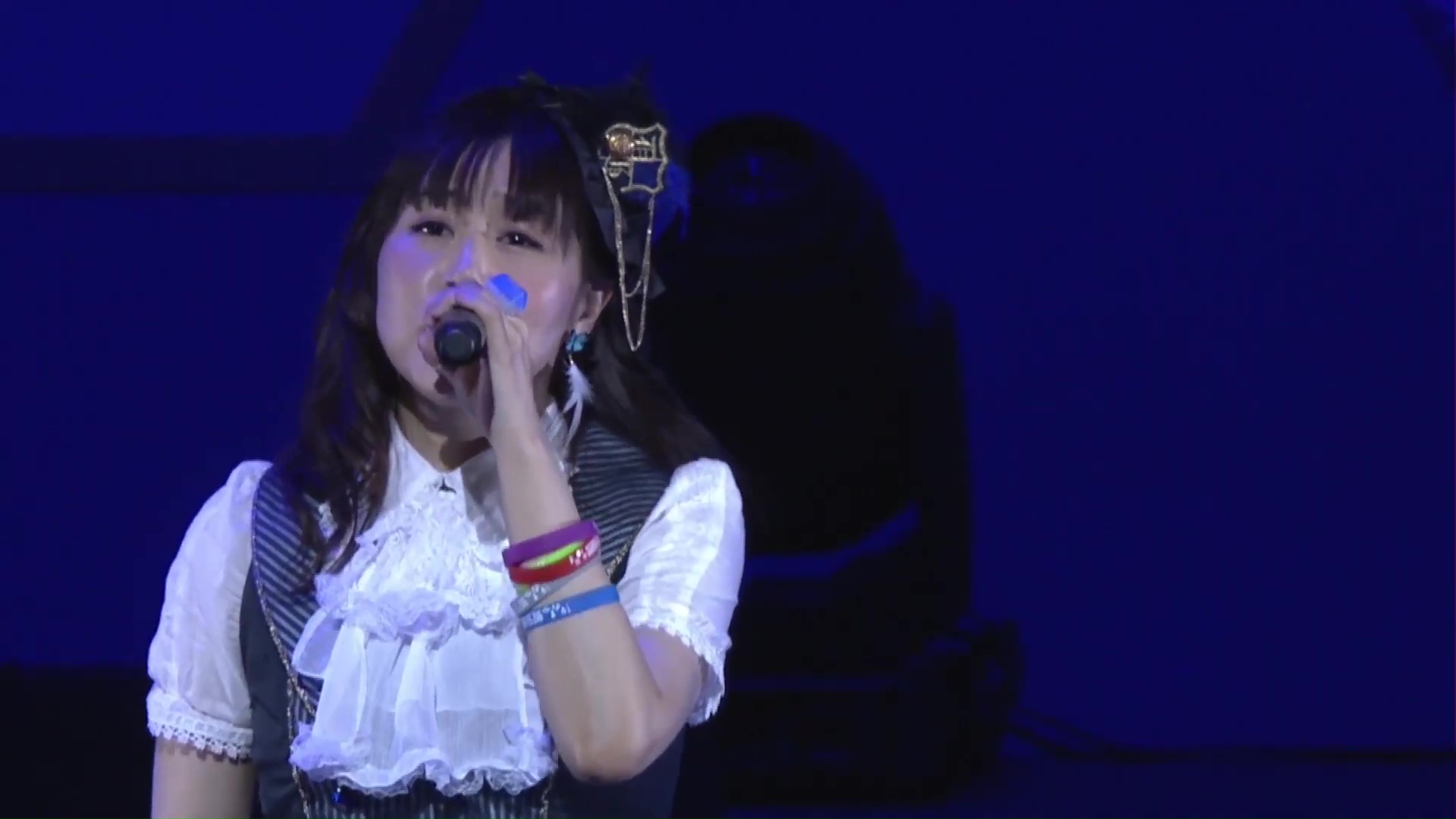 Miyazaki live doing a medley with a guitar and a mustache! What Lies Ahead from kizuna and then Break Up and Brave Heart!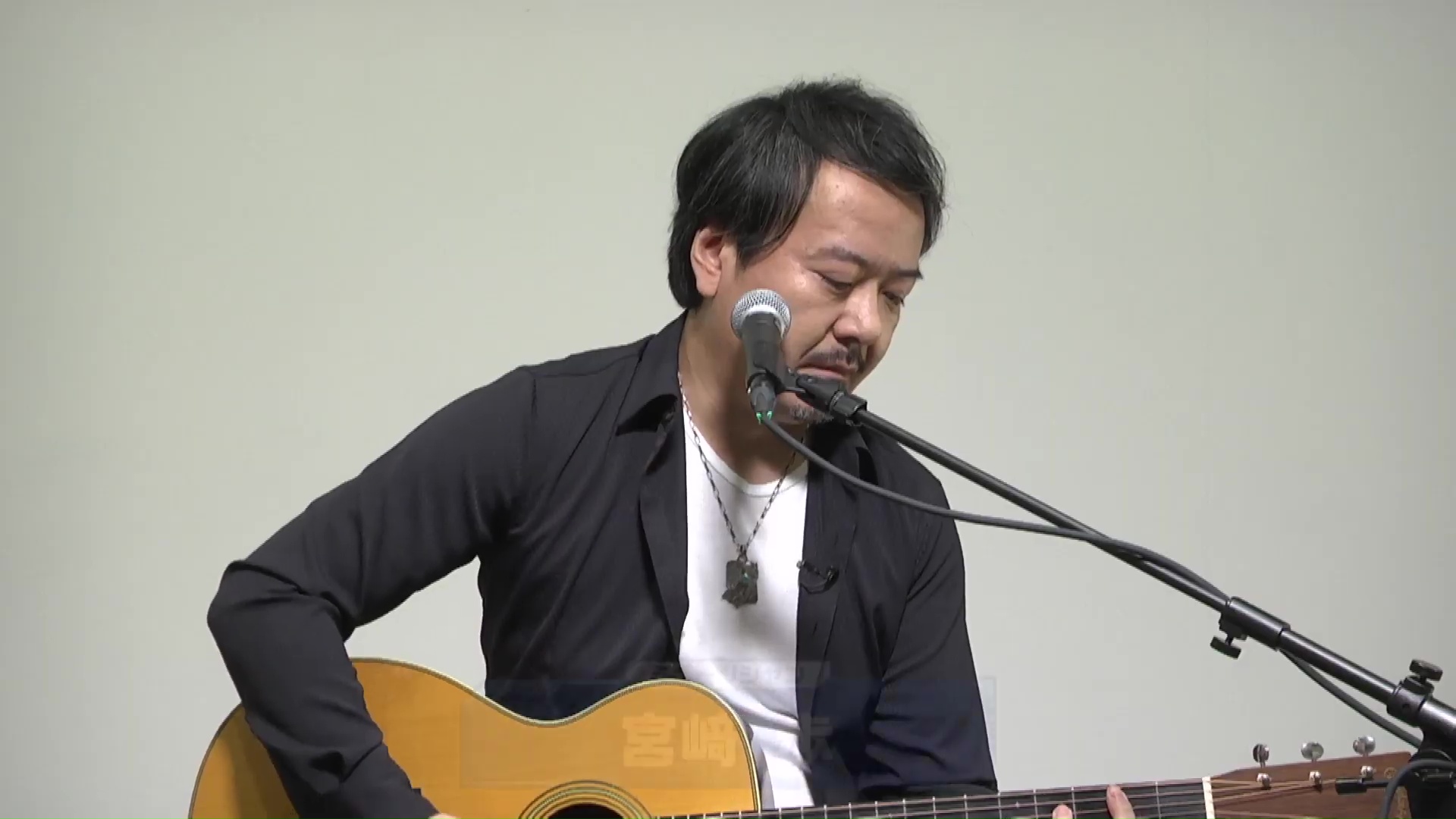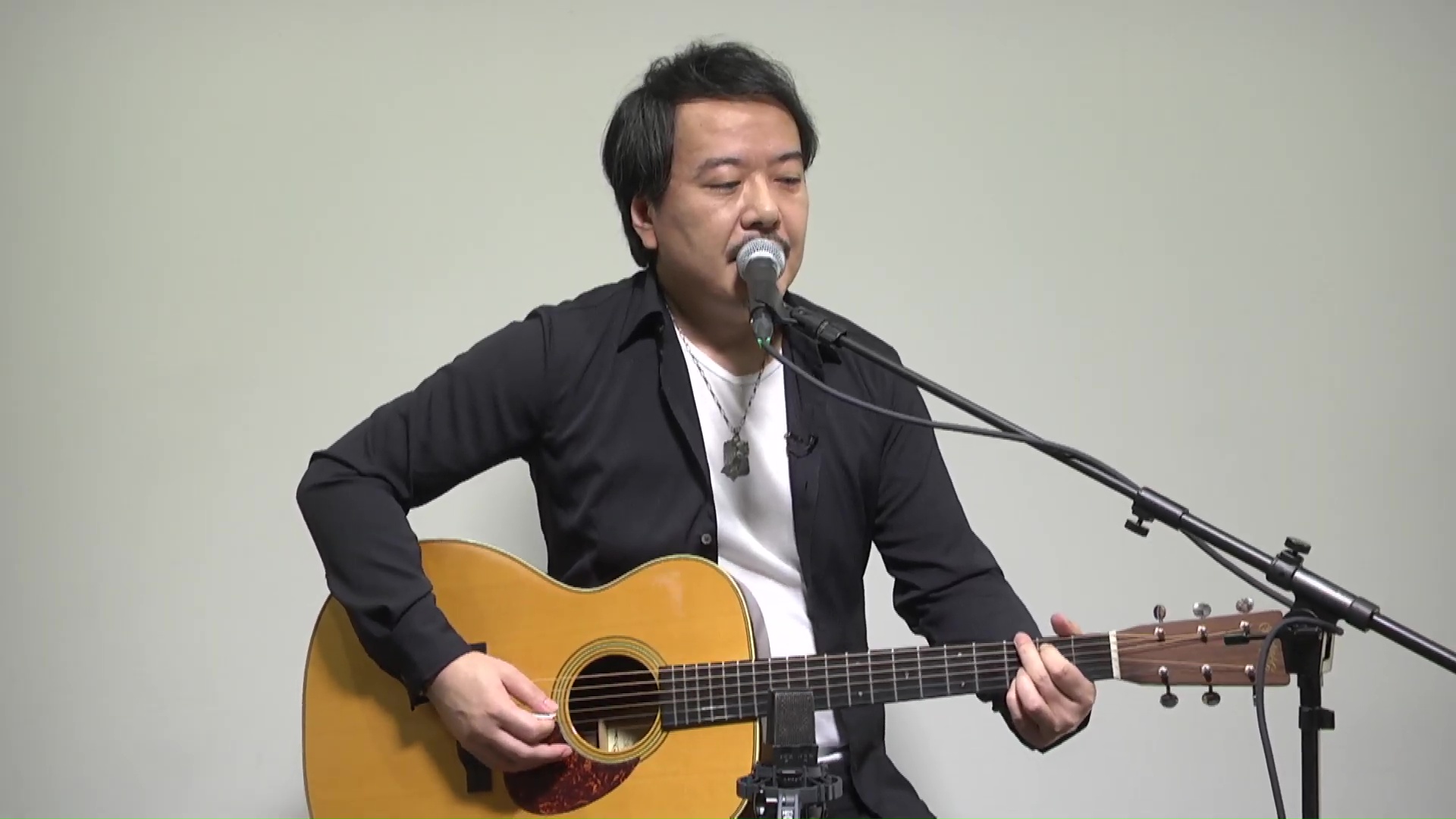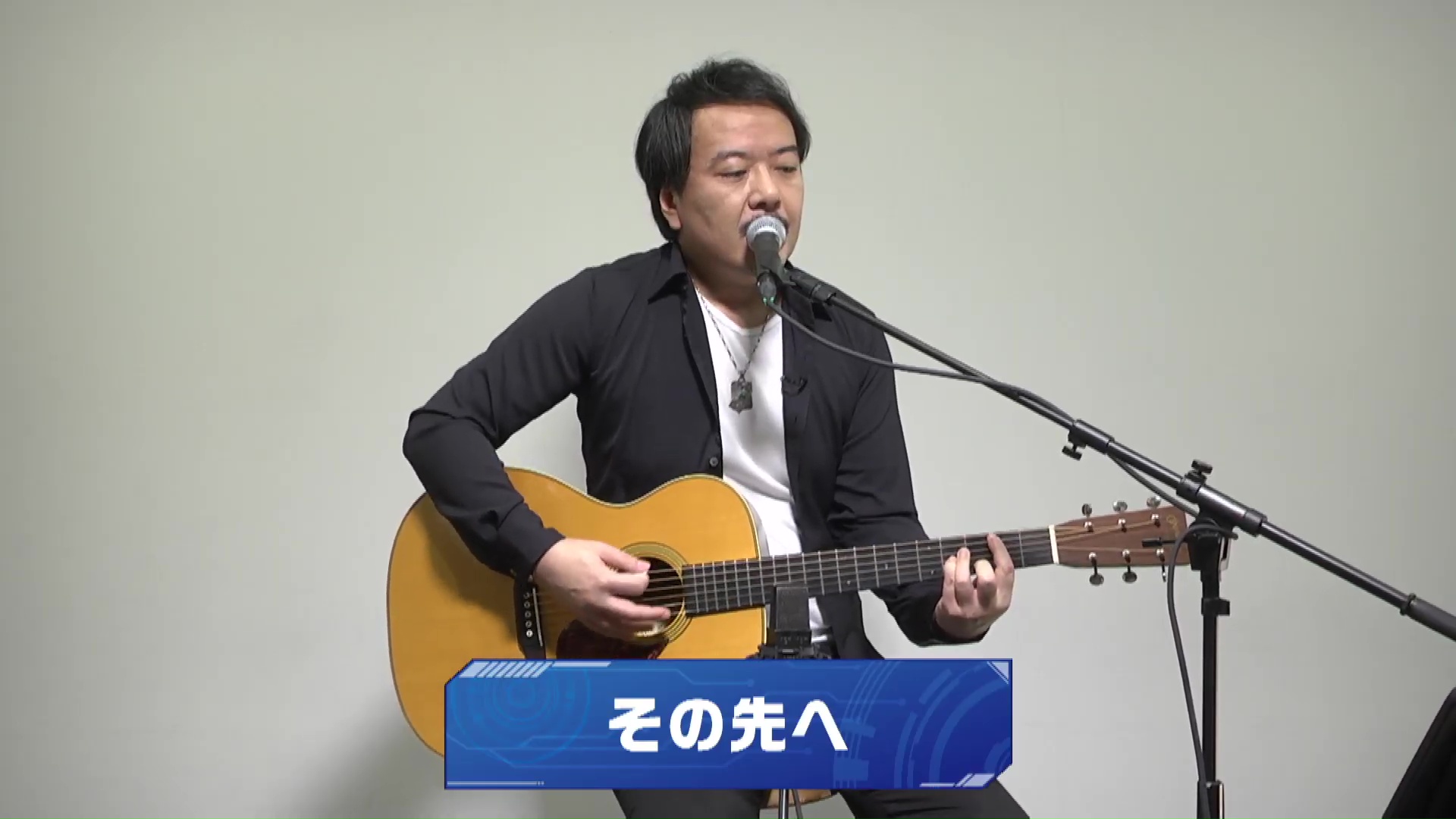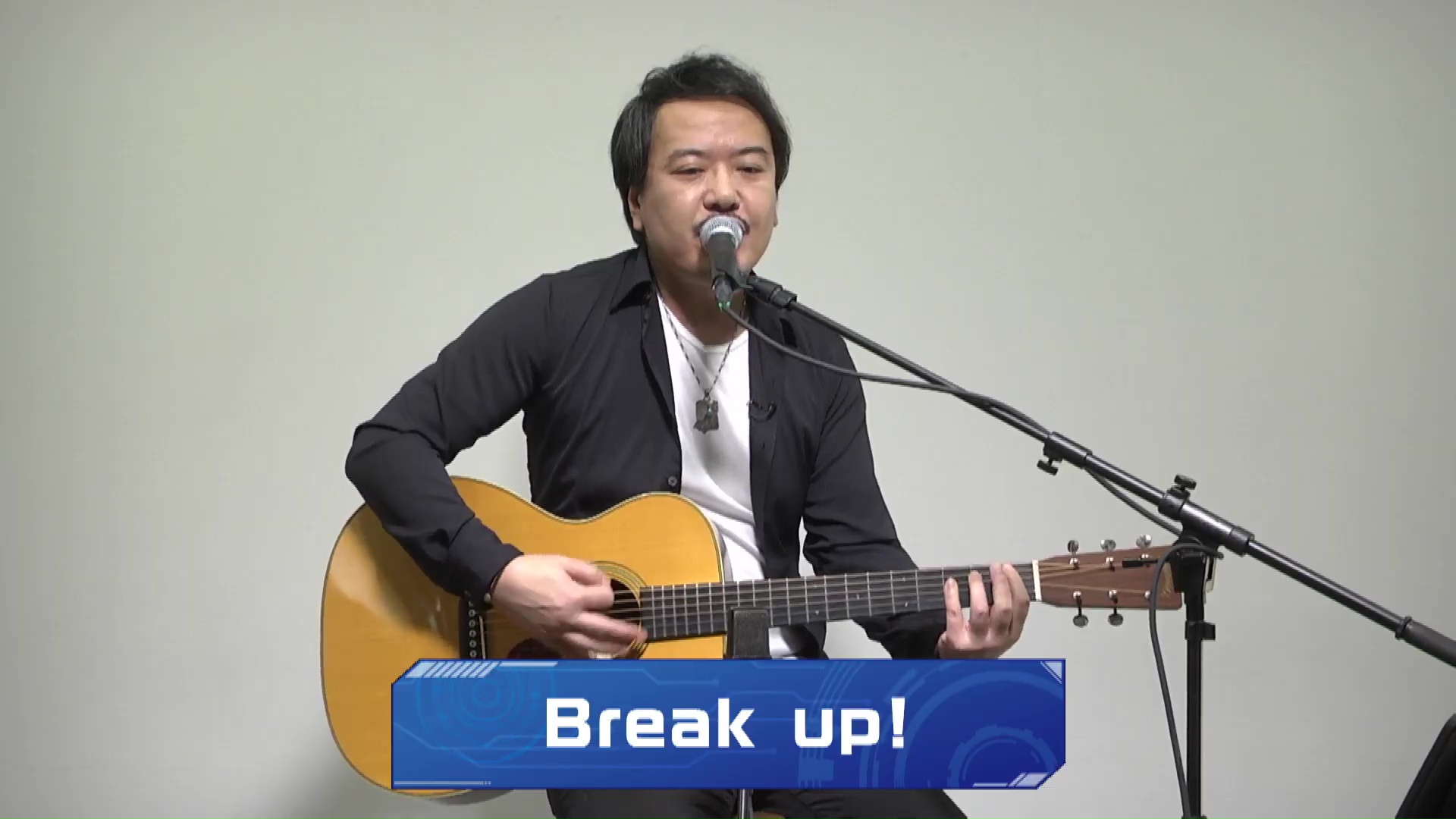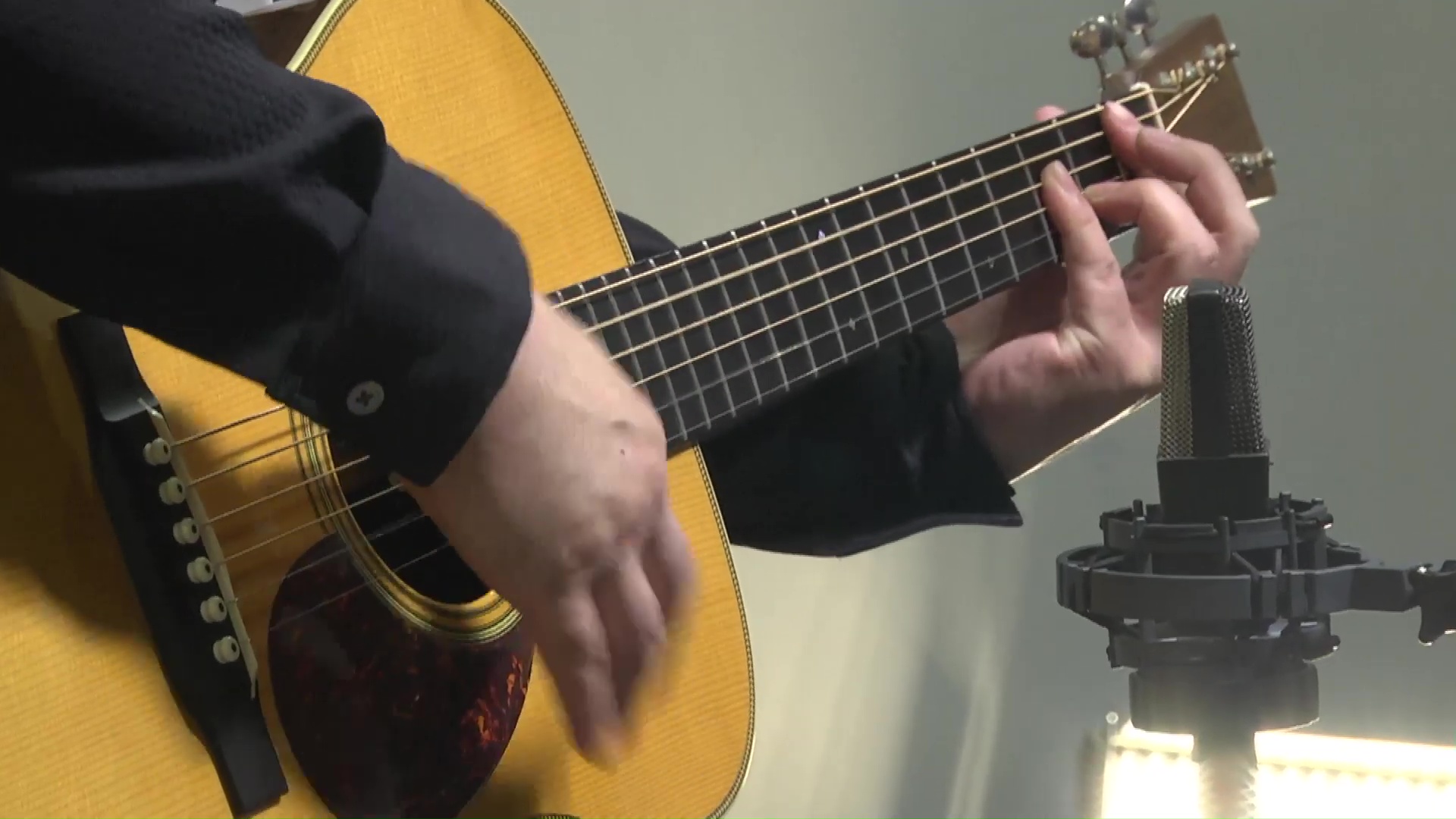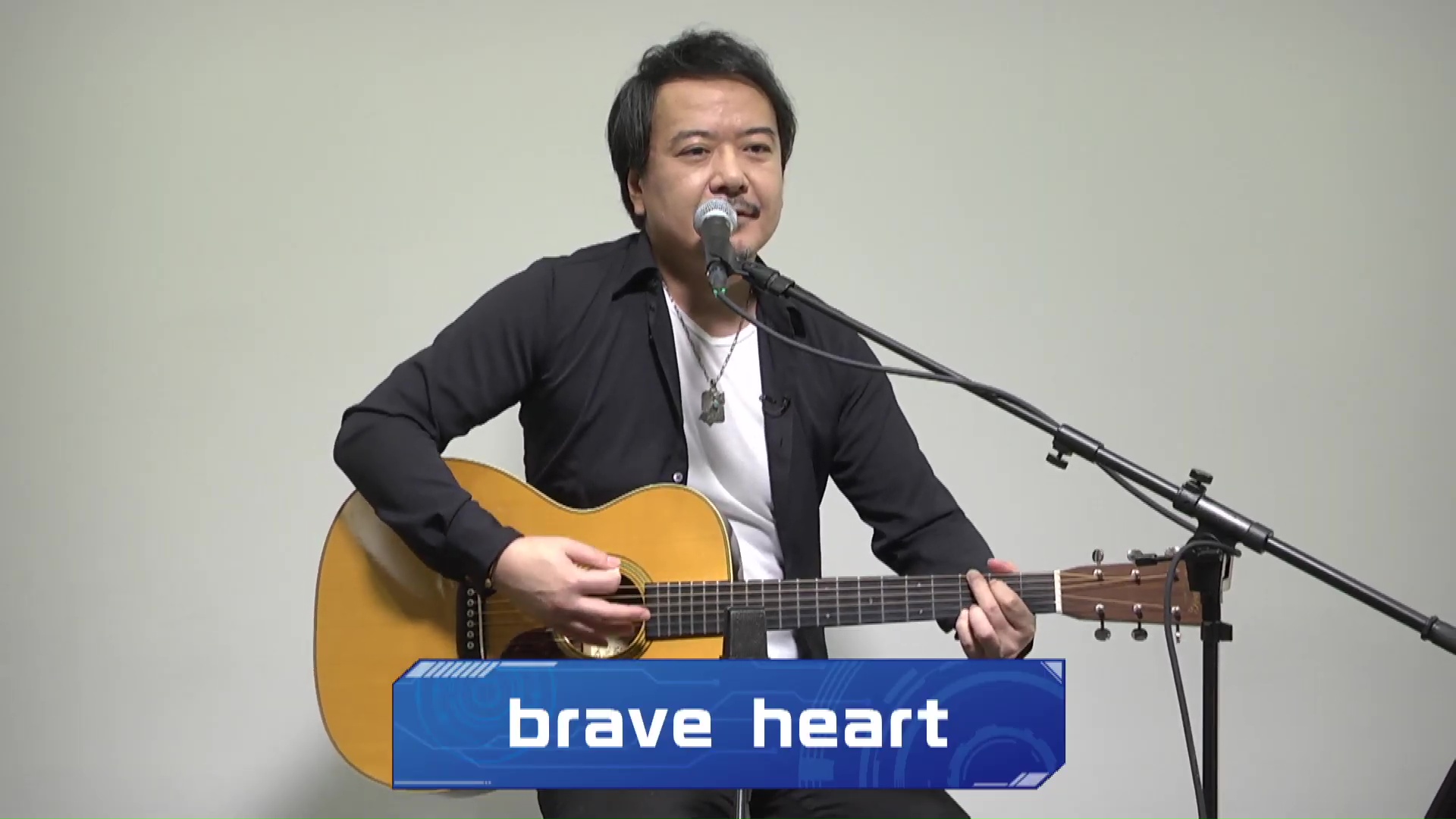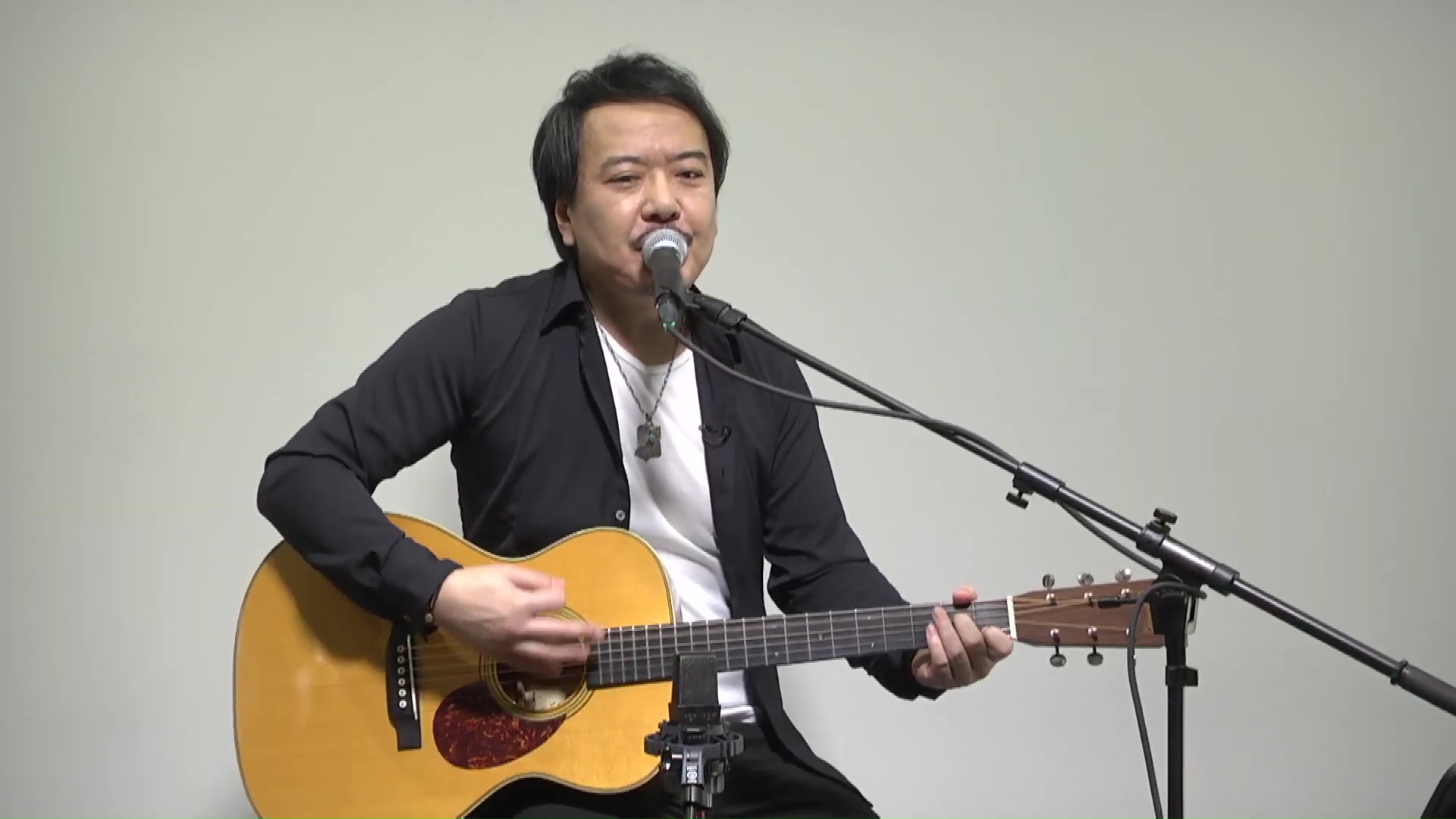 After the live music ended, he came over to talk to Producer Kinoshita, and play with the props.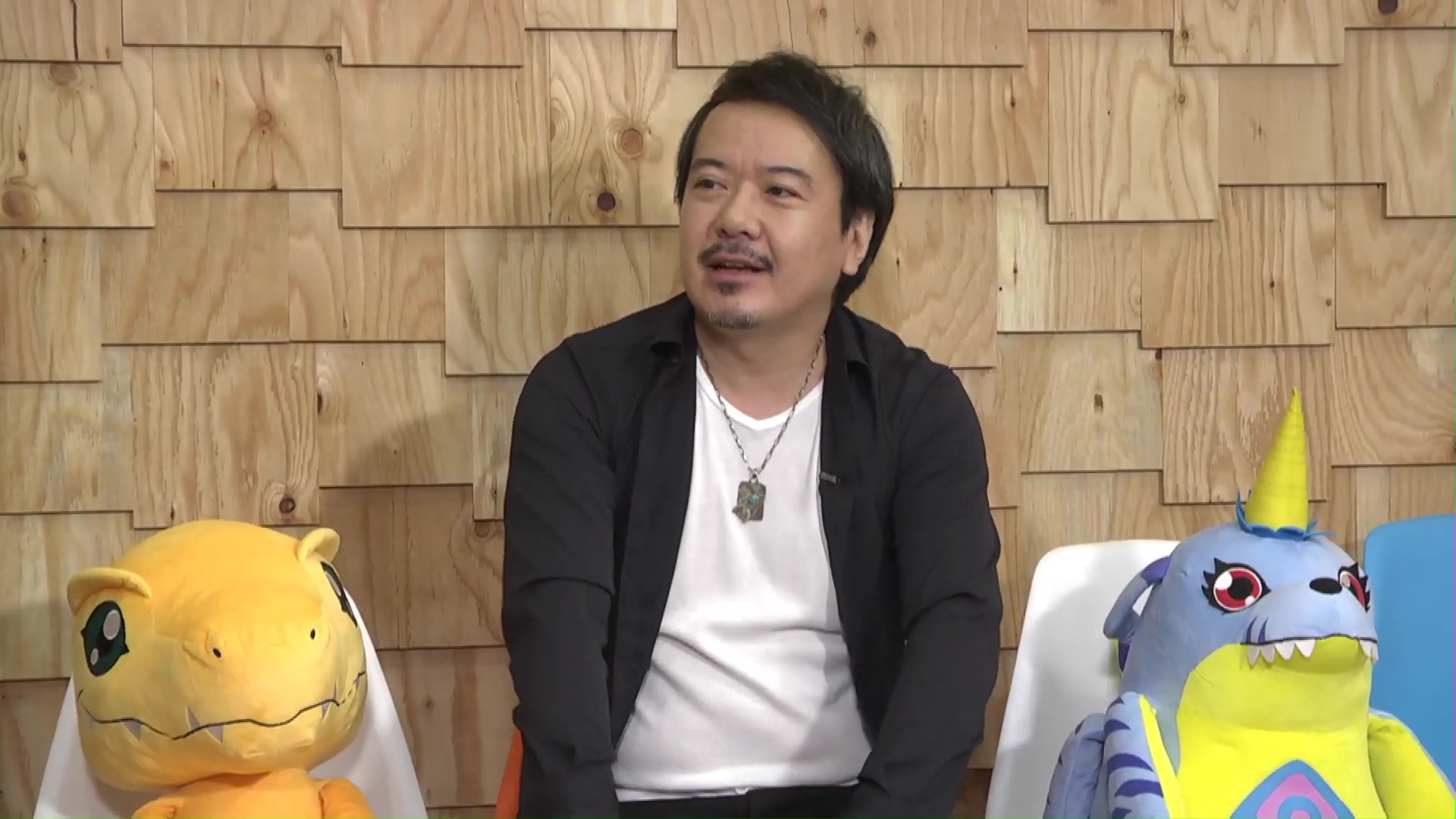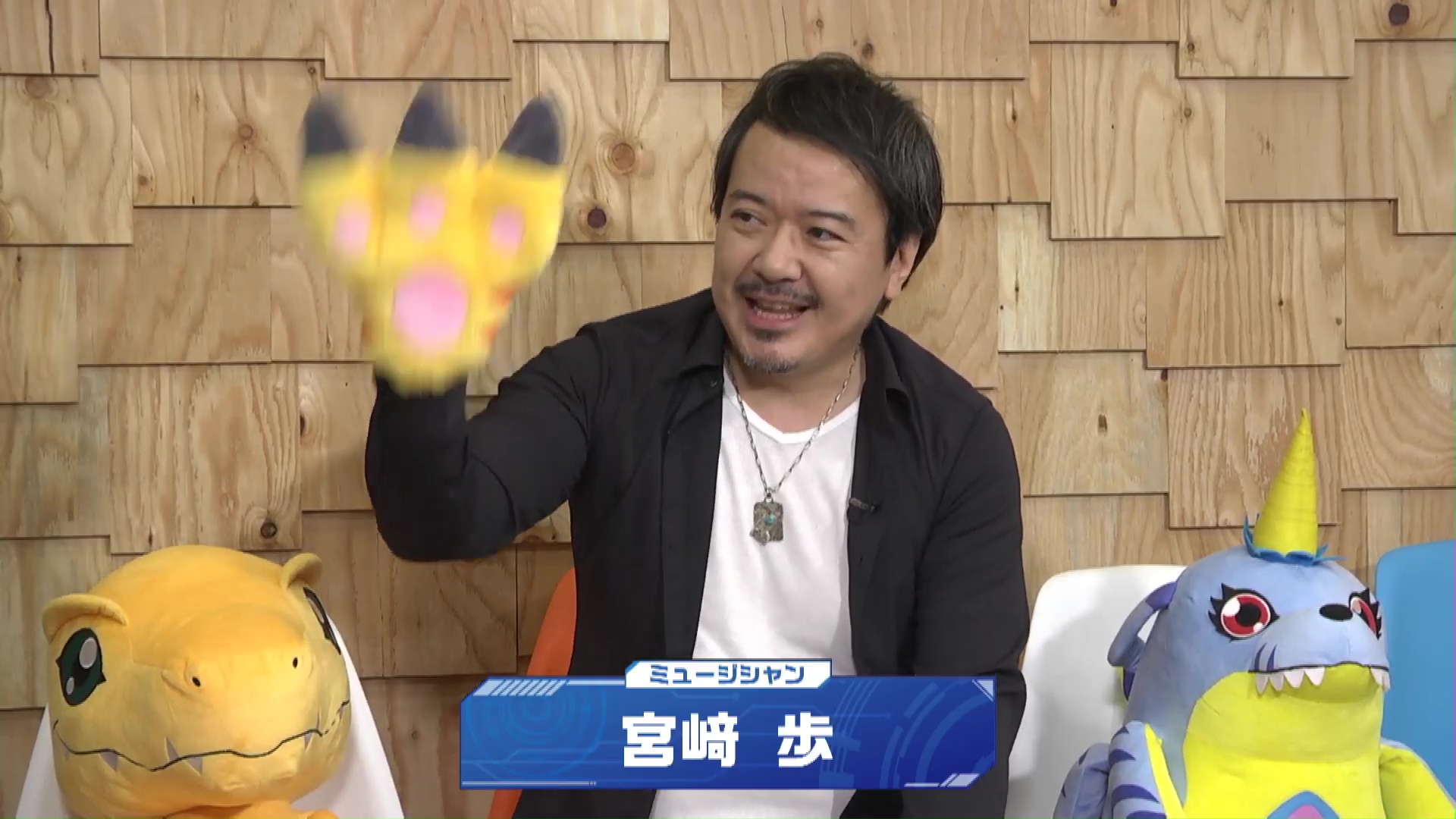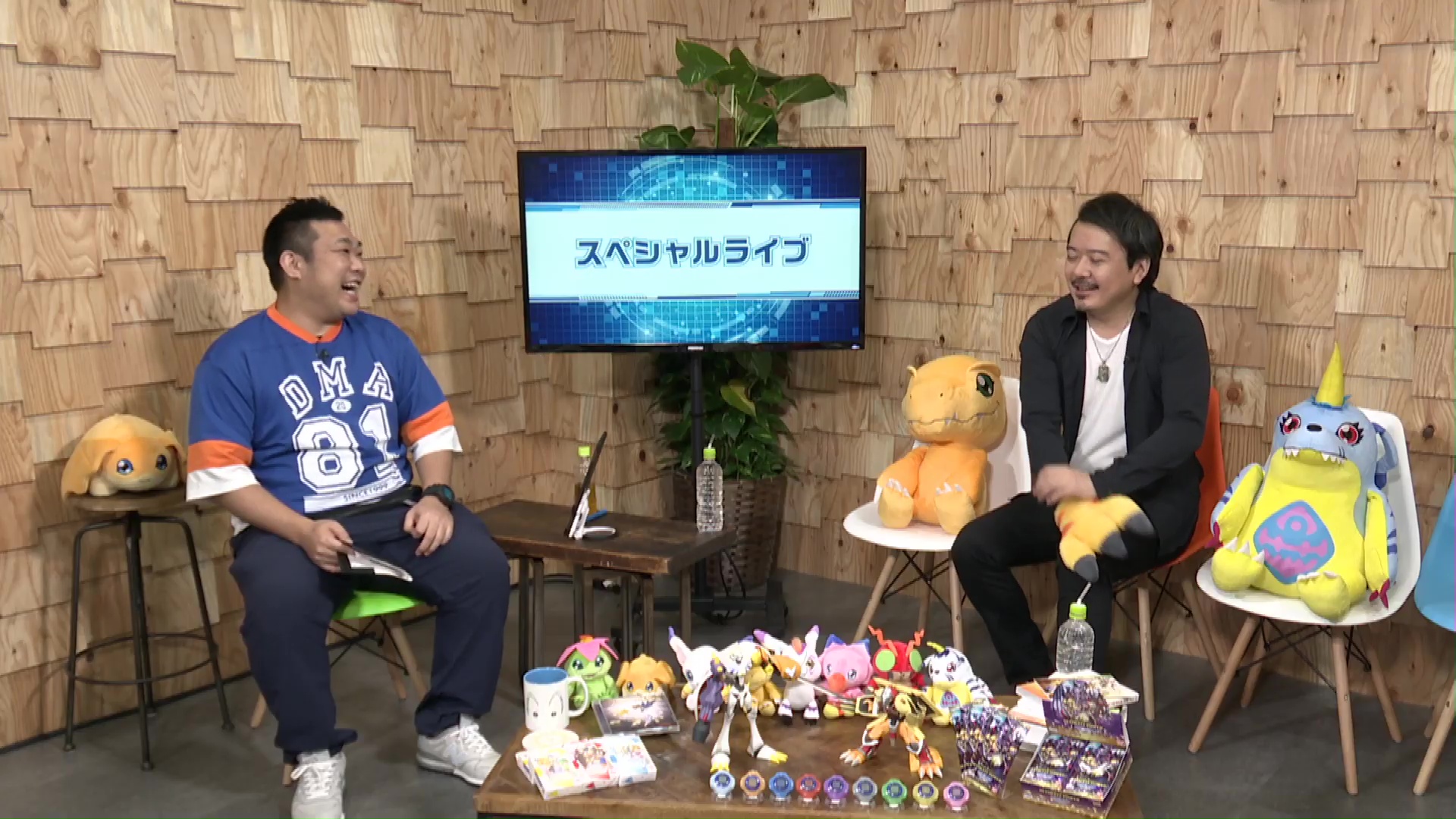 Various recent and upcoming music related news...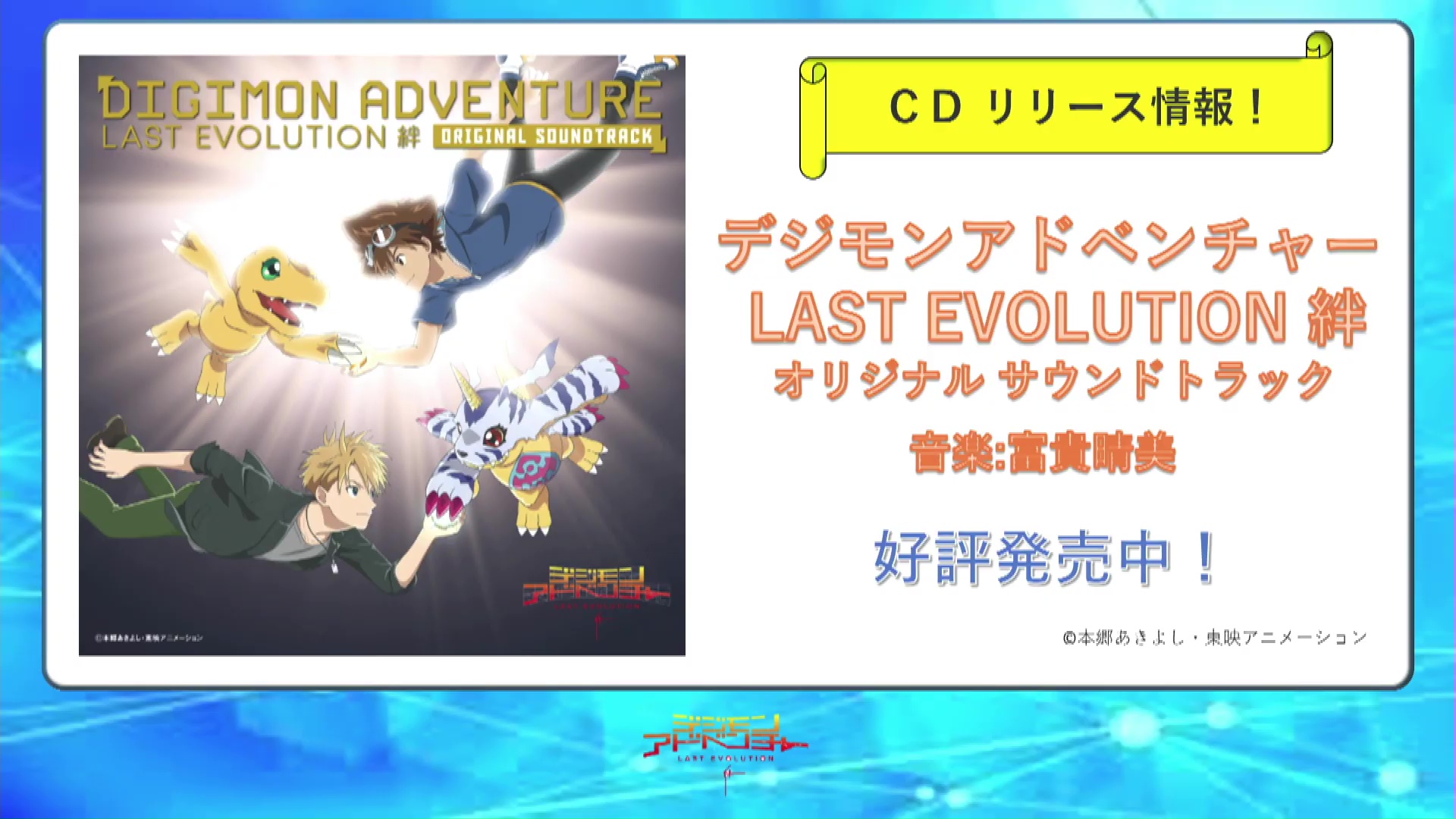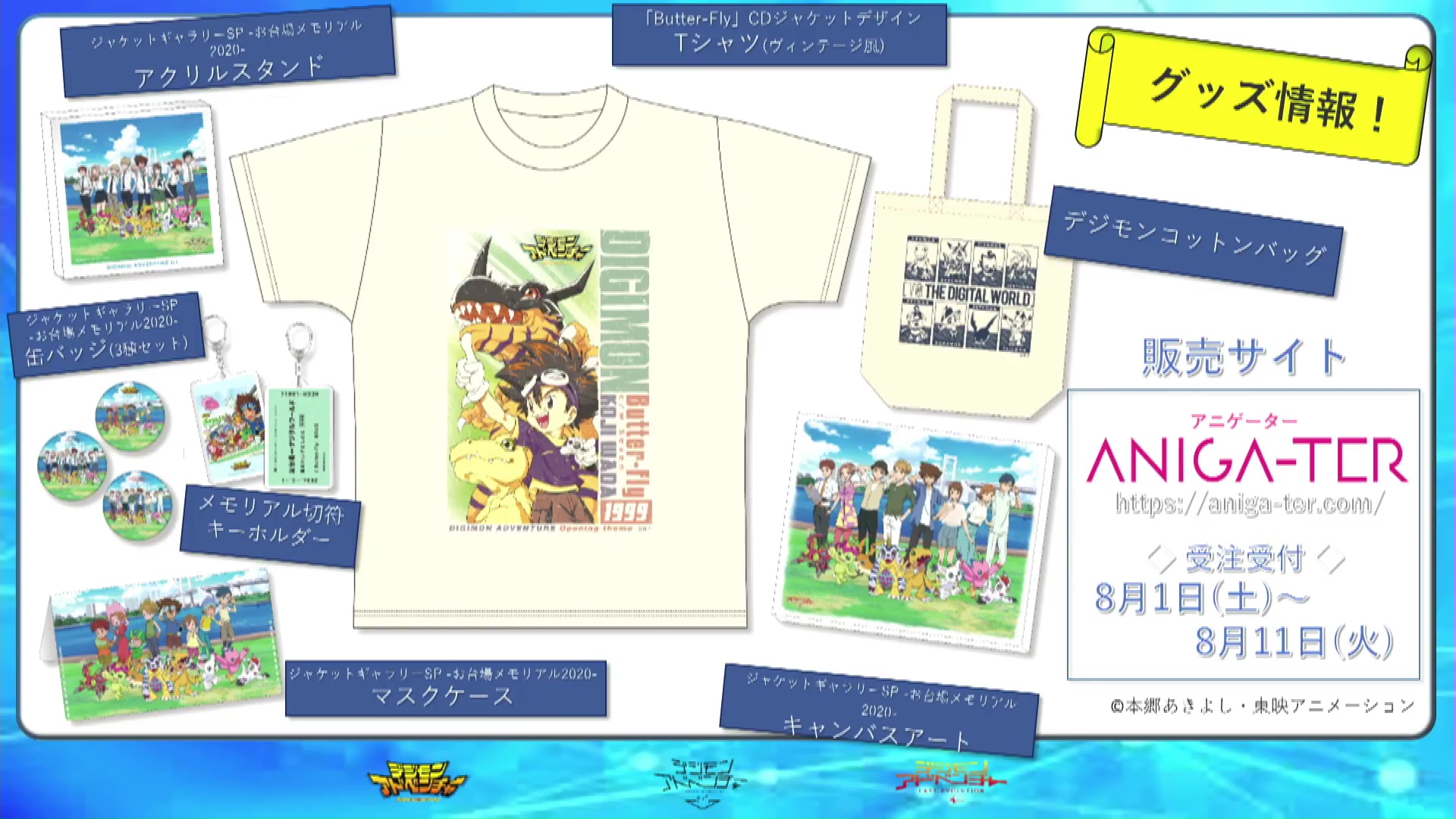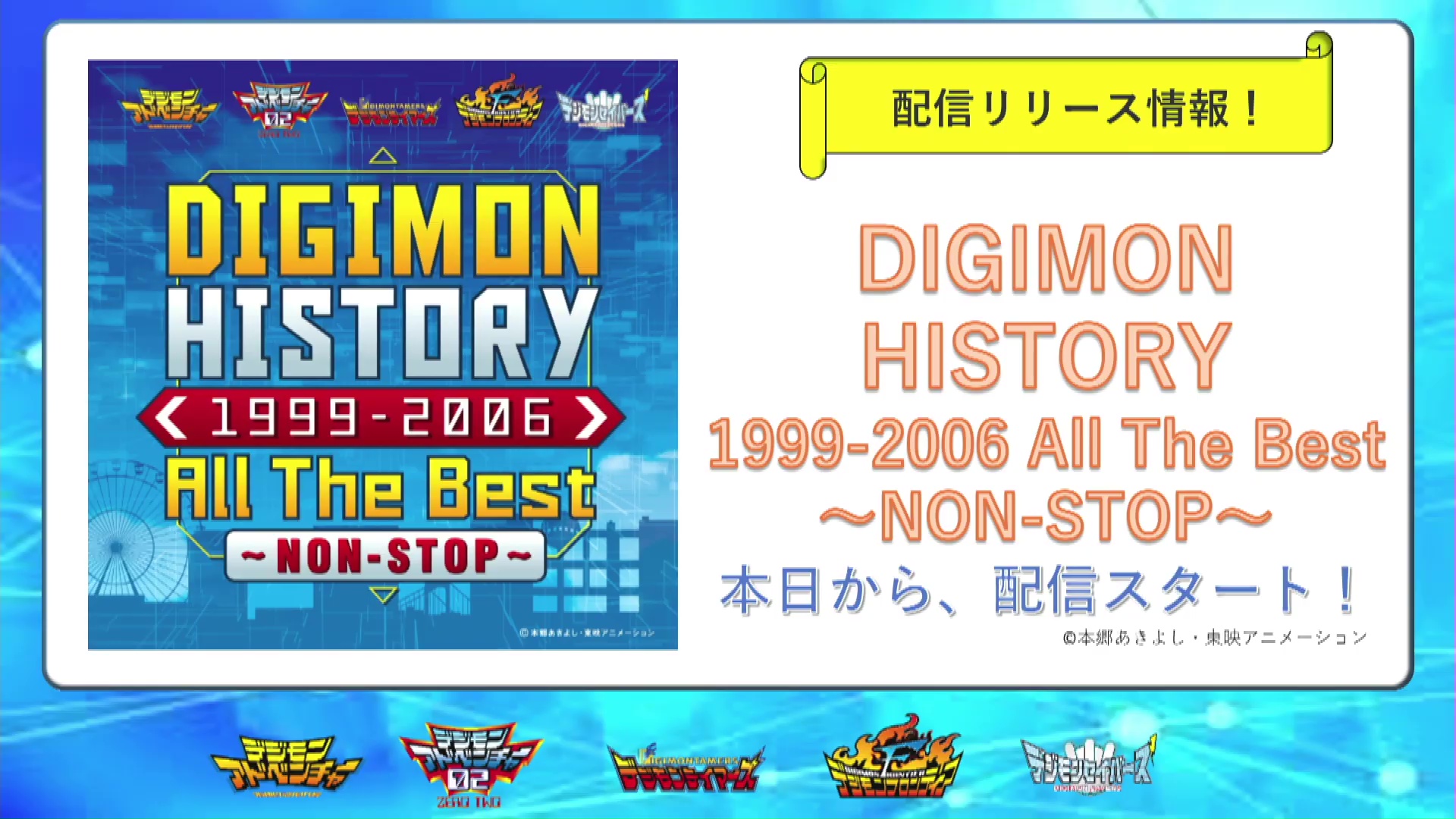 Various music related products, recent and upcoming. Will go into that collaboration shortly.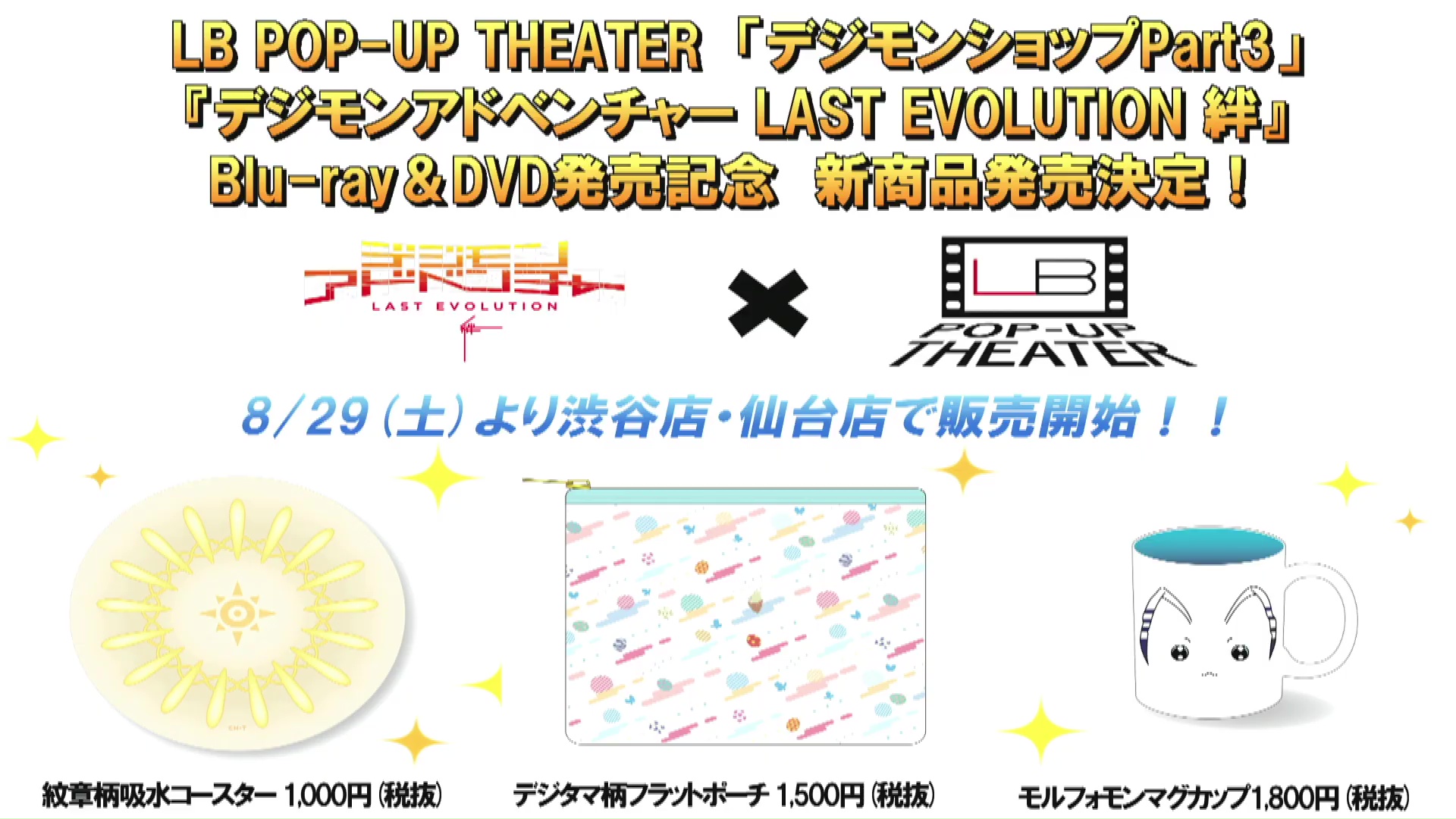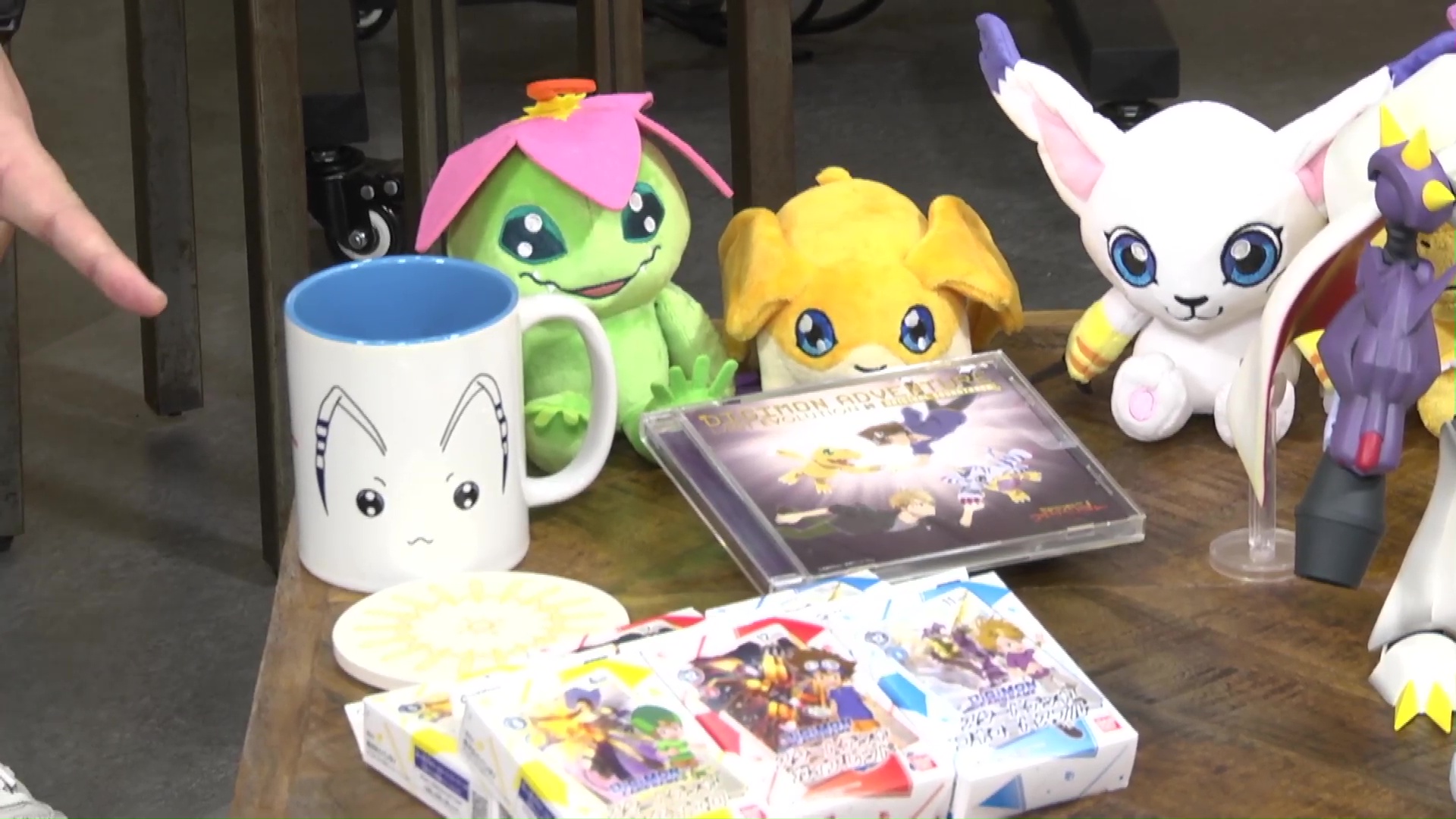 Some Kizuna products coming to the current pop-up theater shop to celebrate the home video release of the film.
After a preview of the new episode of Adventure:, along with a bit of talking, short music videos for the OP and ED. We hadn't seen the OP one before.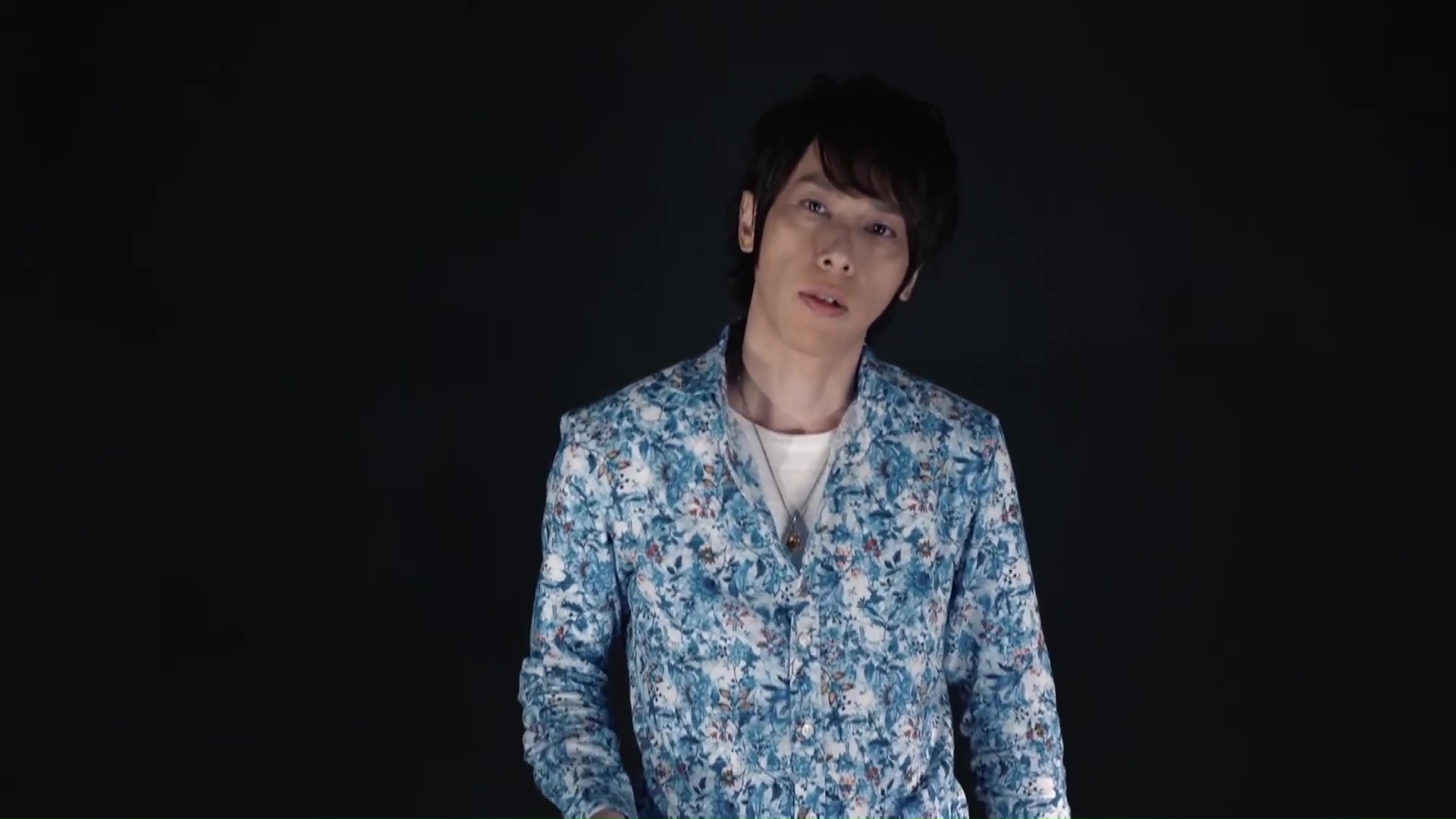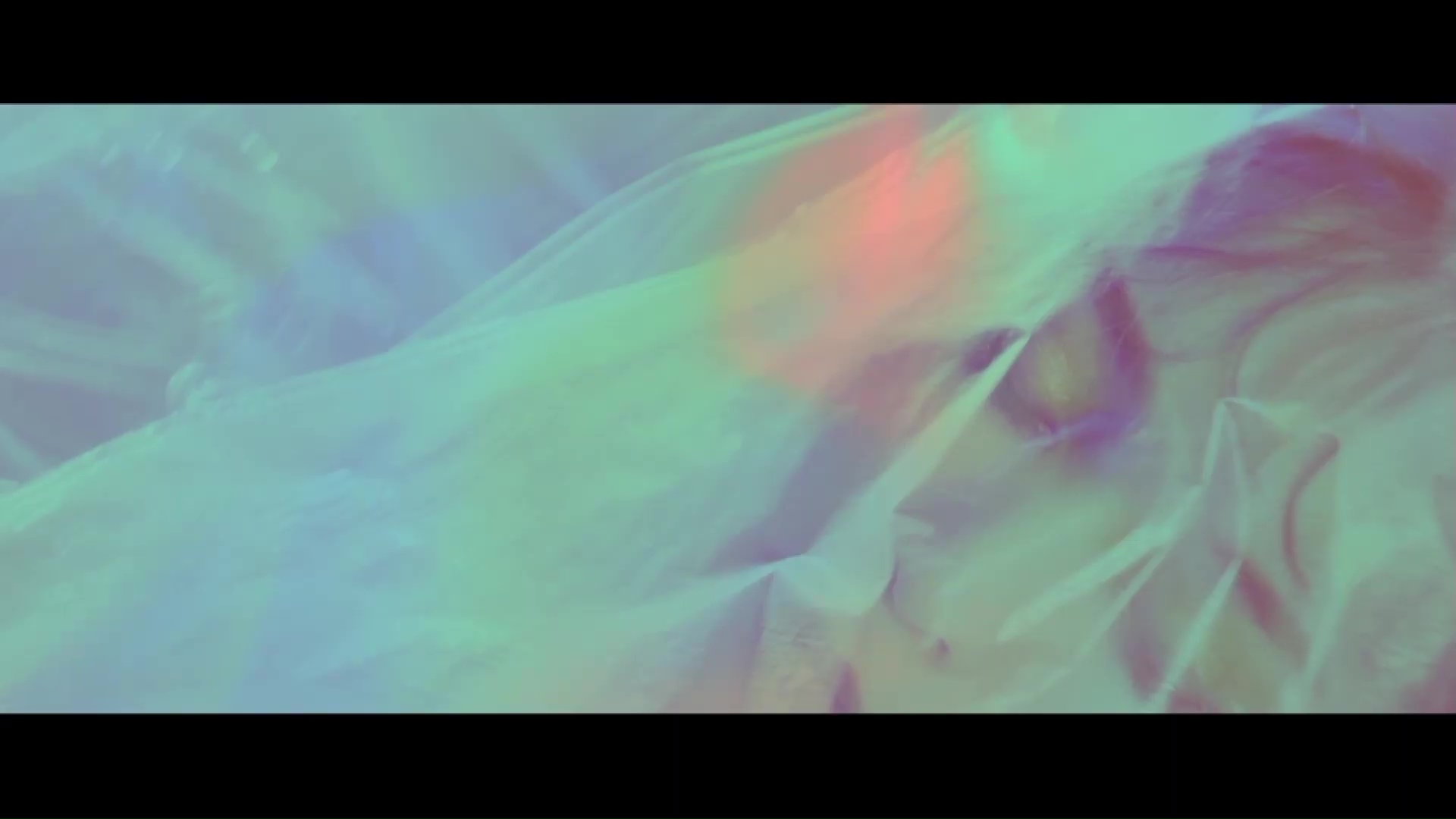 They're showing Wada Kouji's performance of Butter-Fly from the Adventure 15th event.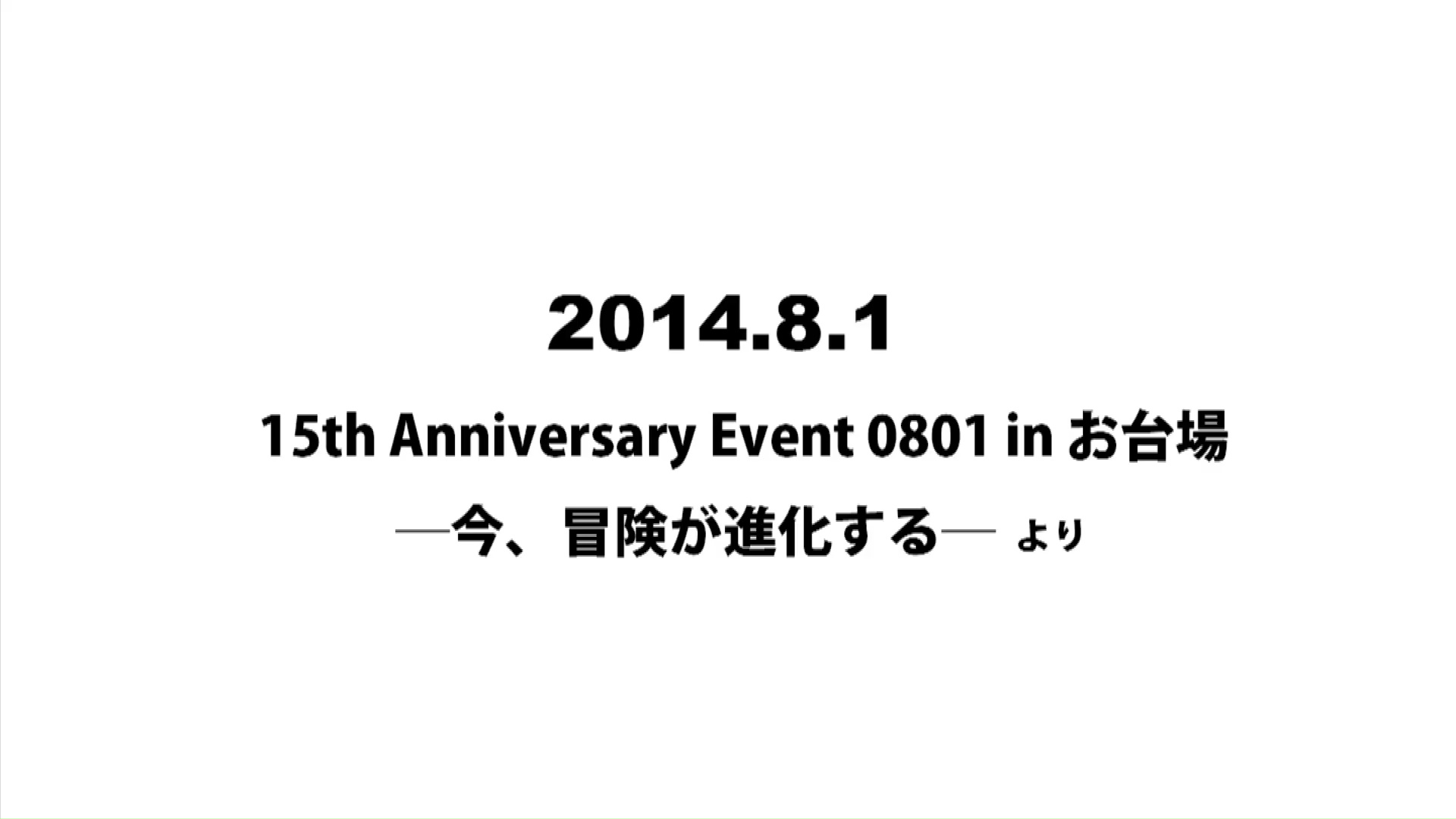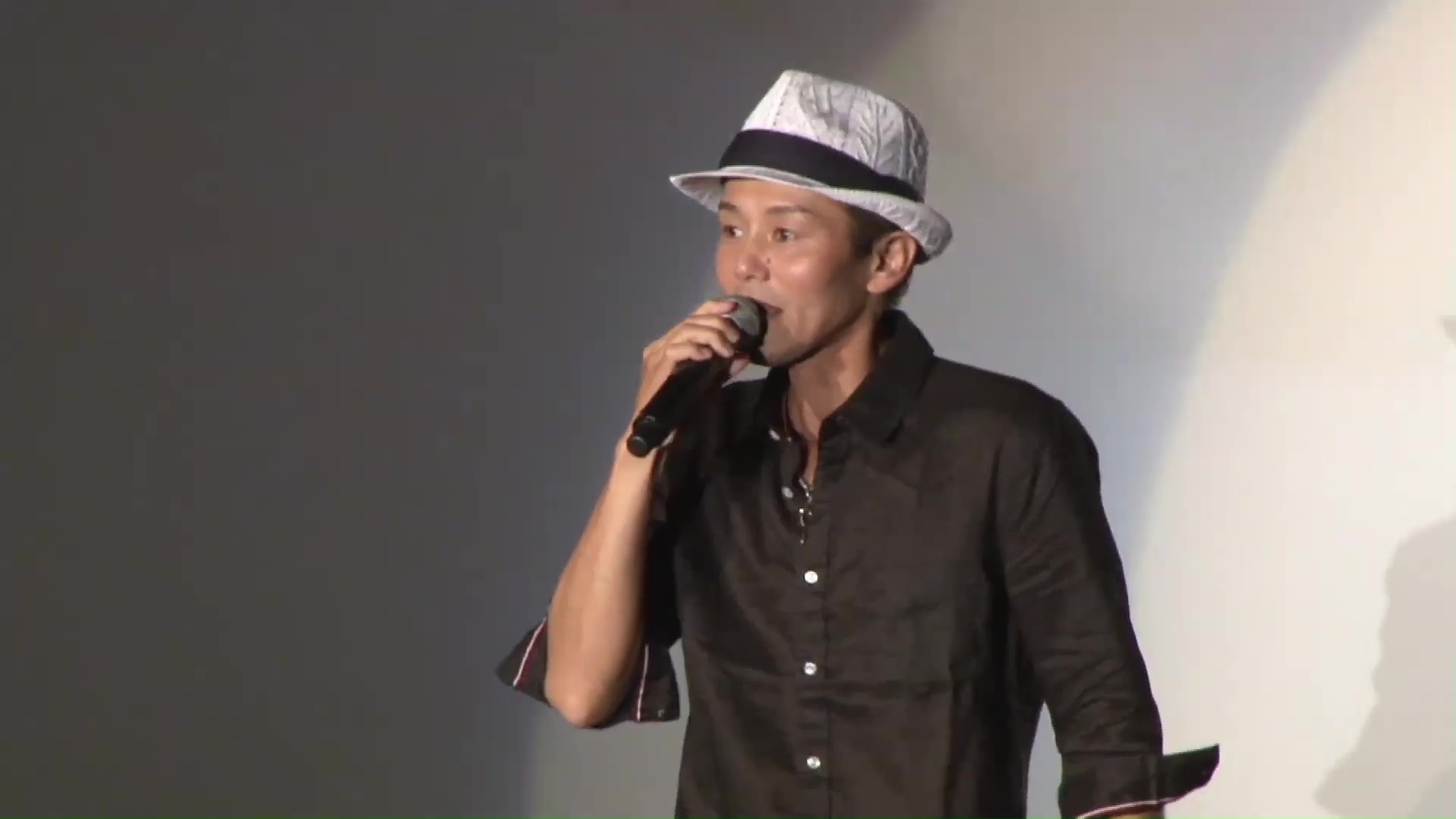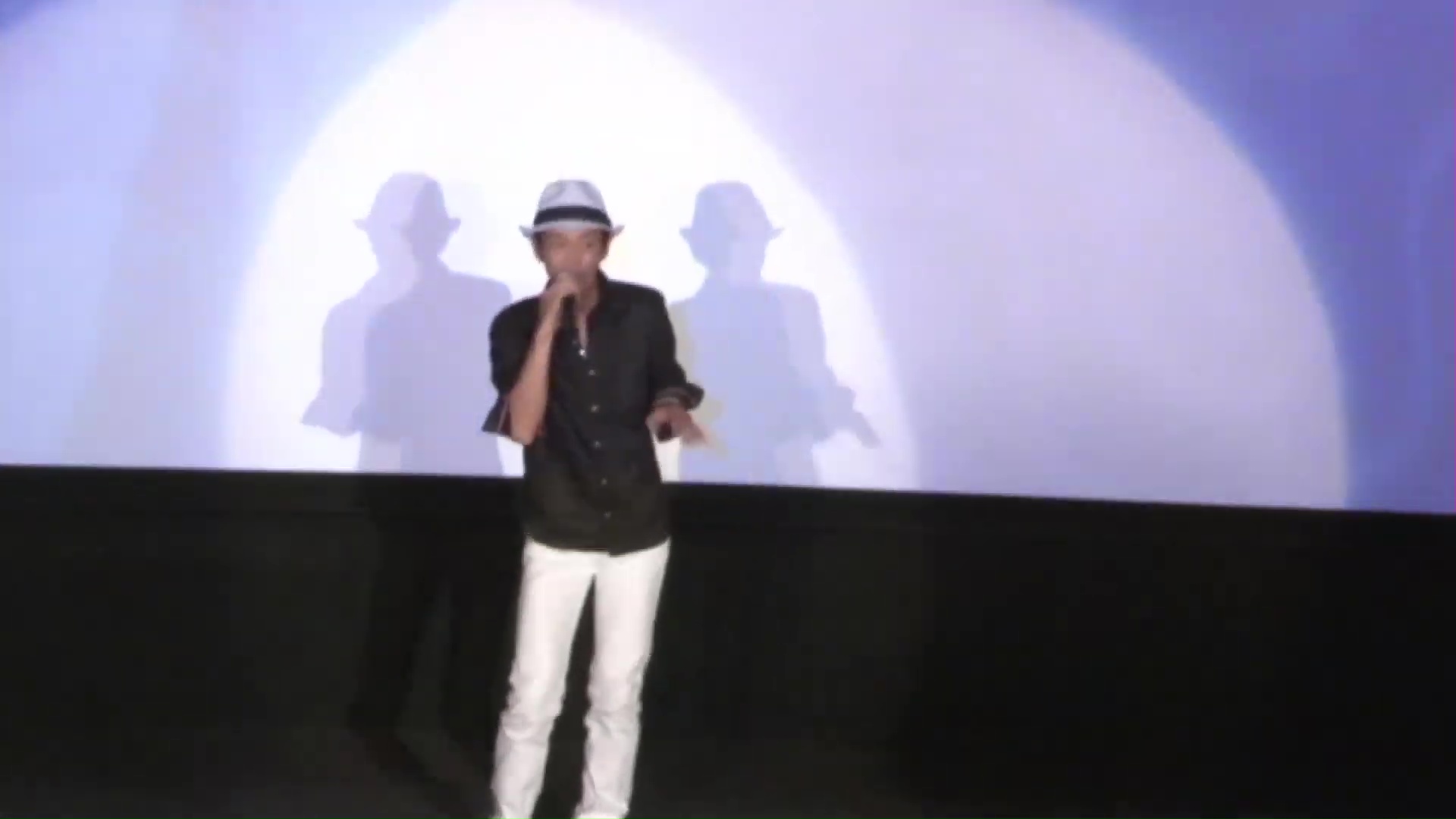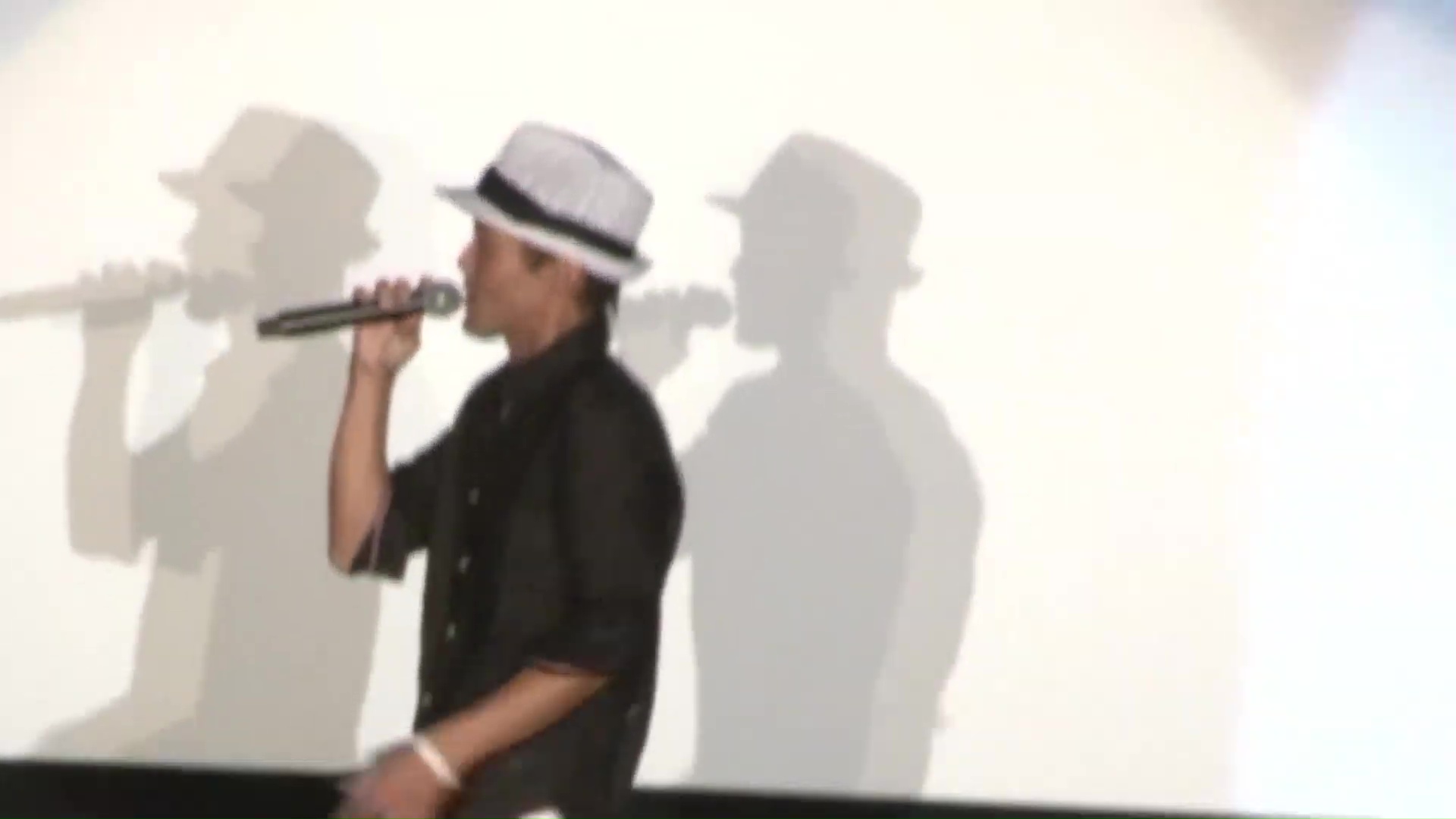 The main part ended with various trailer/product rolls.
X-Evolution has begun.
Not gonna sit and screencap and comment through it, but here are a few...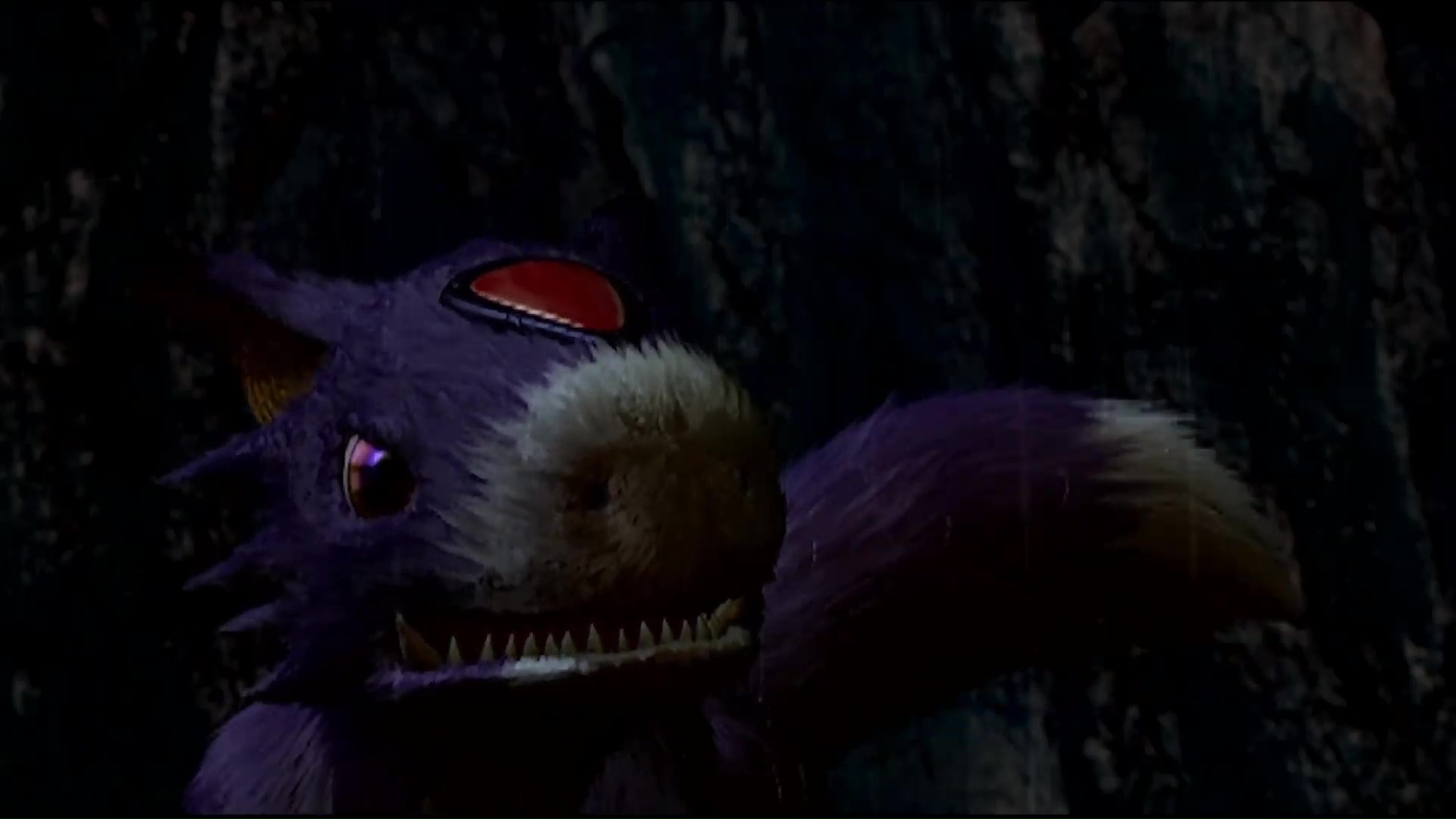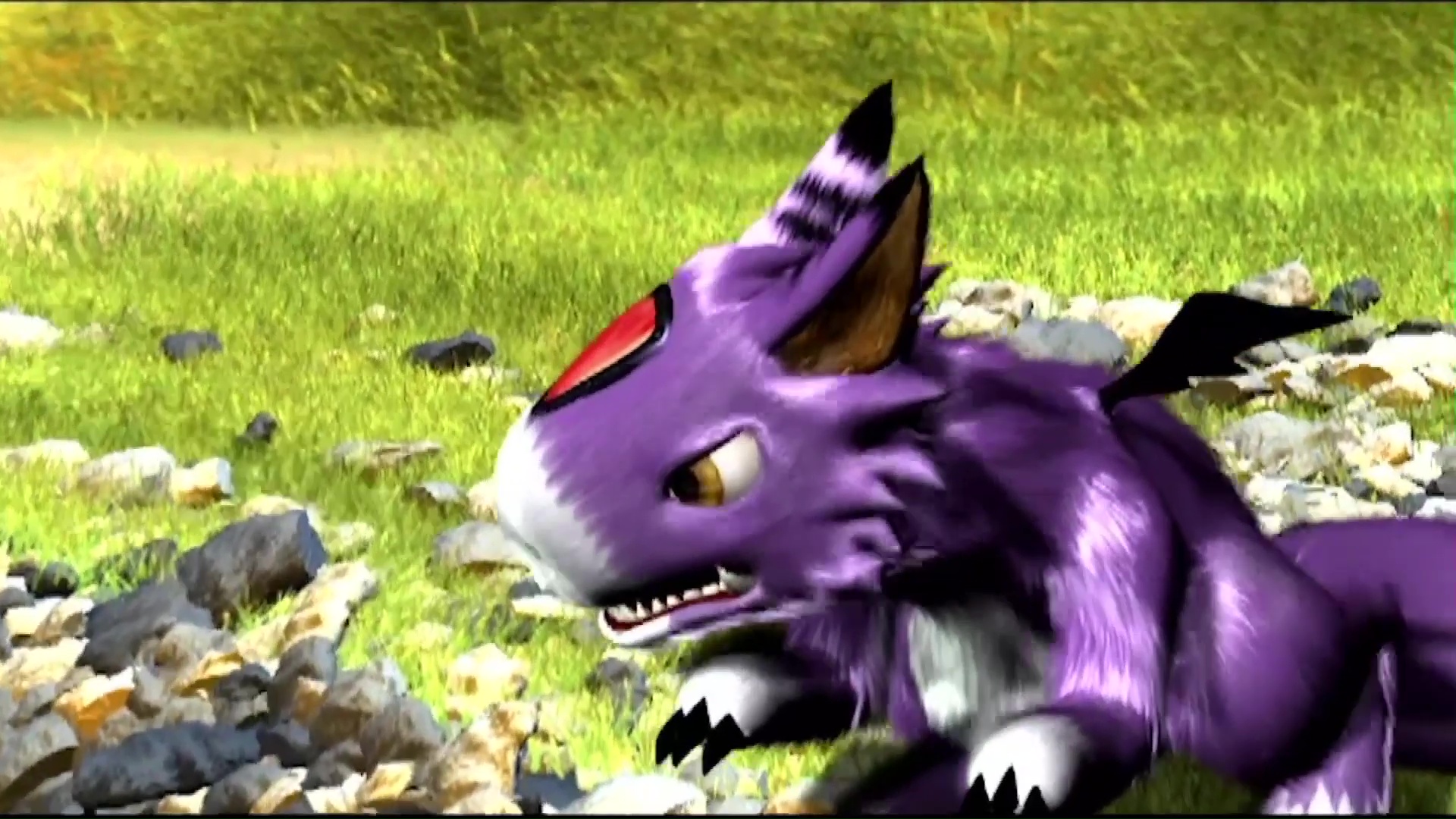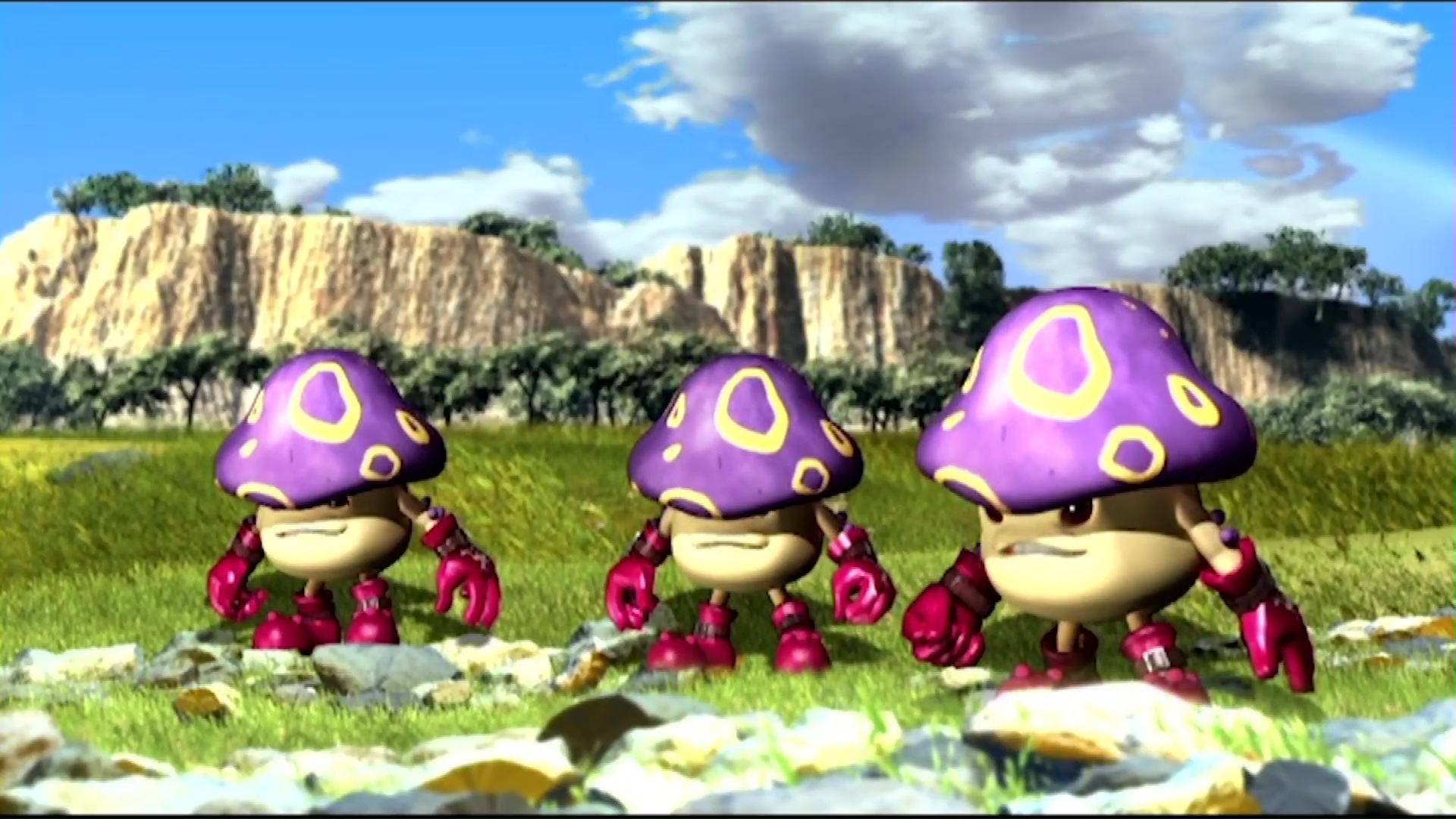 It appears to be the pre-existing master quicky upscaled to the stream resolution of 1080p. It's hard to say how much of the look is from it not being a great upscale, and how much is from the stream not being great quality in the first place even for the first portion of DigiFes.
A few small articles about a few things in more detail will be done... after sleep.
Last edited: