Show User Social Media
Hide User Social Media
Joined

Sep 8, 2006
Messages

13,985
A chance to nab it if you weren't able to get one from DigiFes!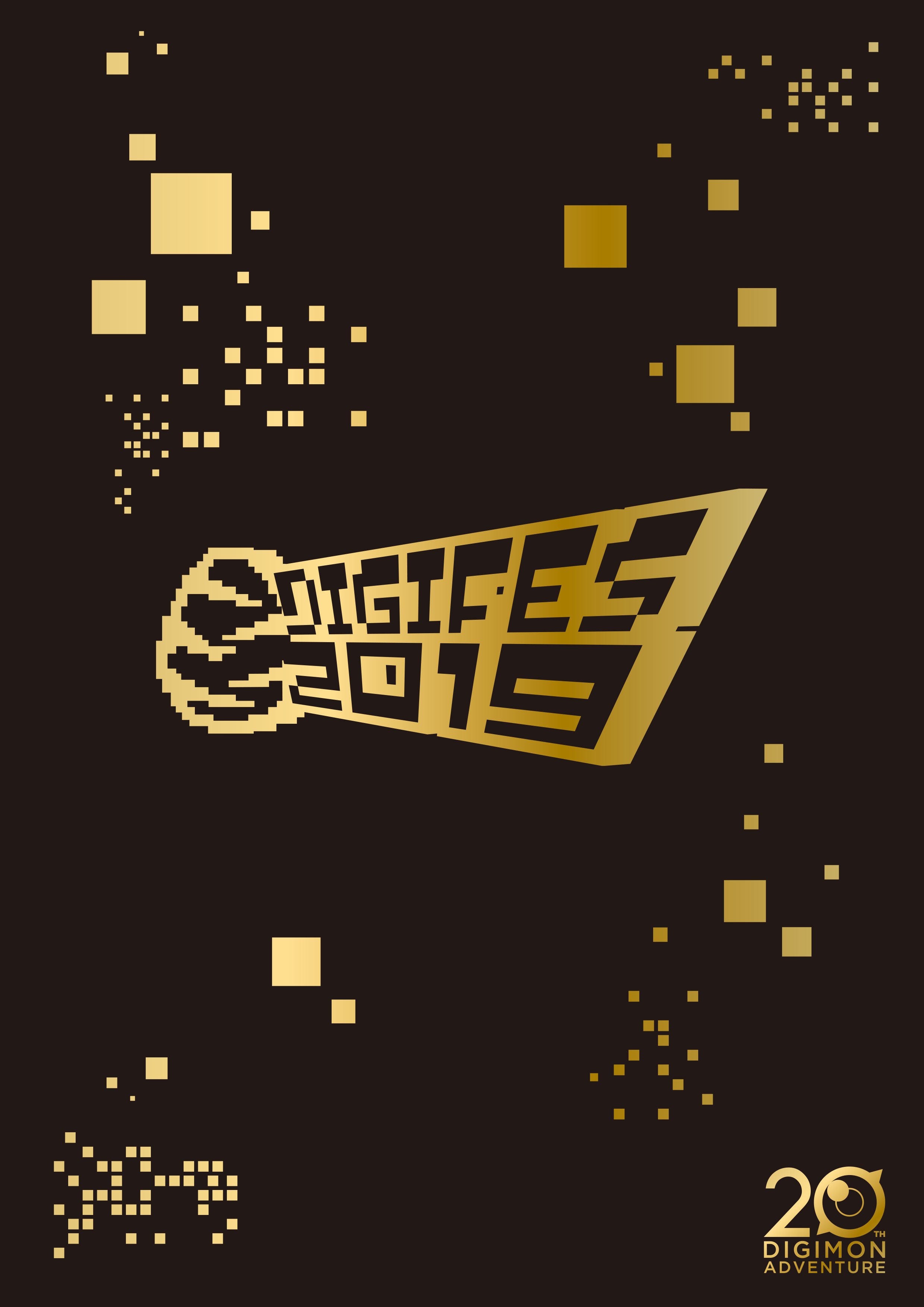 The Toei Store has put up the DigiFes 2019 20th Anniversary Memorial Brochure
to purchase.
The brochure/booklet celebrates 20 years since the beginning of the broadcast of Digimon Adventure. It's A4 size, in full color, and 32 pages with color foil stamping.
Looking back on 20 years, there are messages from producers and directors of the various series'. There are messages from the DigiFes 2019 performers, and info and a director interview with the staff of Digimon Adventure Last Evolution Kizuna! It is a book worthy of the 20th Anniversary of Digimon now, and the Digimon from now on.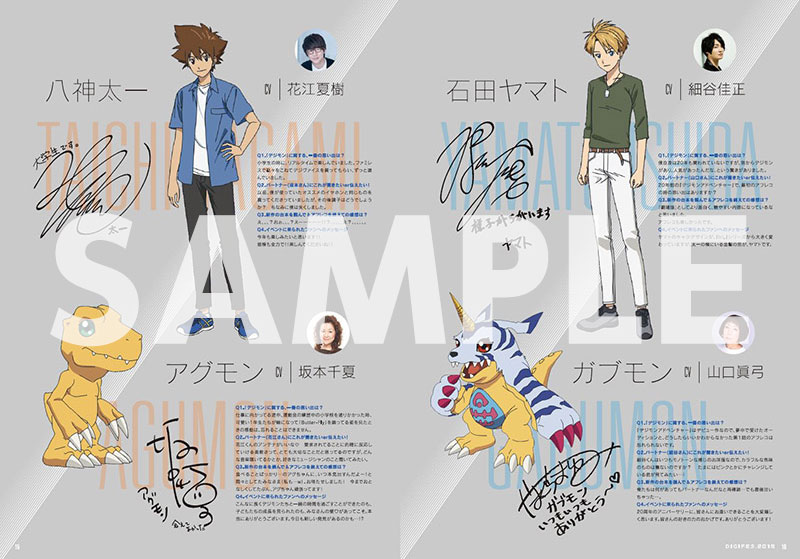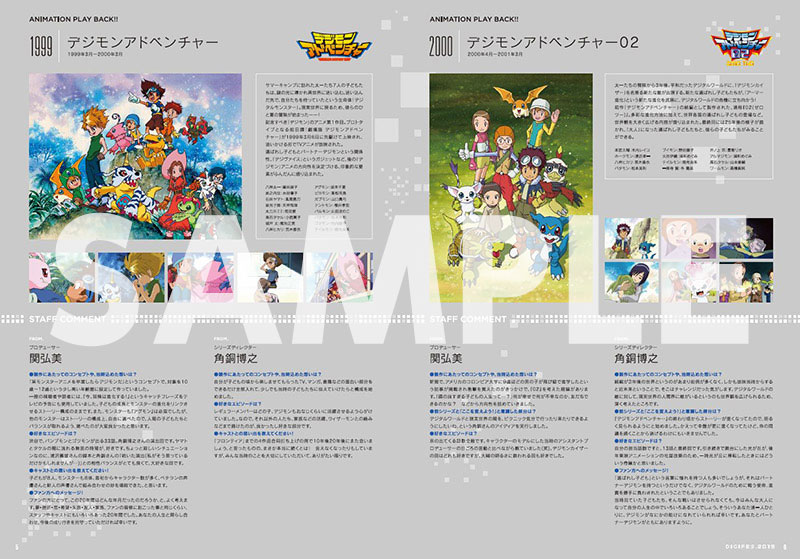 Contents include:
20th Anniversary Chart
Messages from Staff:
Digimon Adventure, Producer Hiromi Seki and Director Hiroyuki Kakudou
Digimon Adventure 02, Producer Hiromi Seki and Director Hiroyuki Kakudou
Digimon Tamers, Producer Hiromi Seki and Director Yukio Kaizawa
Digimon Frontier, Producer Hiromi Seki and Director Yukio Kaizawa
Digimon Savers, Producers Atsutoshi Umezawa & Hiroaki Shibata and Director Naoyuki Itou
Digimon Xros Wars, Producer Hiroaki Shibata and Directors Tetsuya Endo & Yukio Kaizawa
Digimon Universe AppliMonsters, Producer Daichi Nagatomi and Director Gou Koga
Digimon Adventure tri., Producer Yosuke Kinoshita, Director Keitaro Motonaga
Messages from all of the DigiFes 2019 Performers: Natsuki Hanae, Yoshimasa Hosoya, Suzuko Mimori, Mutsumi Tamura, Hitomi Yoshida, Junya Ikeda, Junya Enoki, MAO, Chika Sakamoto, Mayumi Yamaguchi, Atori Shigematsu, Takahiro Sakurai, Kinoko Yamada, Junko Takeuchi, Miwa Matsumoto, Yuka Tokumitsu, Ayumi Miyazaki, AiM, Junko Noda, Naozumi Takahashi, et al.
Digimon Adventure Last Evolution Kizuna Information and Director Interview
For those who weren't able to nab the booklet from DigiFes itself, this is as good a chance as any, as it's unlikely to ever be a standard item sold at stores normally.
Prior information about the booklet can be found
here
(basically the same info as above.)
Director Kakudou provided his comments from the booklet,
which we have a translation of here
.
If you want to nab the DigiFes 2019 booklet from the Toei Store
, be aware the Toei Store generally locks out viewing outside of Japan, so you won't be able to see the page. They list it as 2,160 yen.
You'll want to contact an intermediary to get it sent to you. WtW is not affiliated with any, but here are a selection of intermediaries that have worked well for various WtWers and their friends in the past:
From Japan
Rider Proxy
Nippon-Yasan
You'll want to provide your chosen intermediary with the link to the item. Just copy paste the link to the product pages for what you want and send them a message about it and they'll take care of it after they discuss pricing and their policies with you. Be aware that some intermediaries won't deal with the Toei Store, as they are apparently not easy to deal with.