Show User Social Media
Hide User Social Media
Joined

Sep 8, 2006
Messages

13,164
We found out about
this recently
...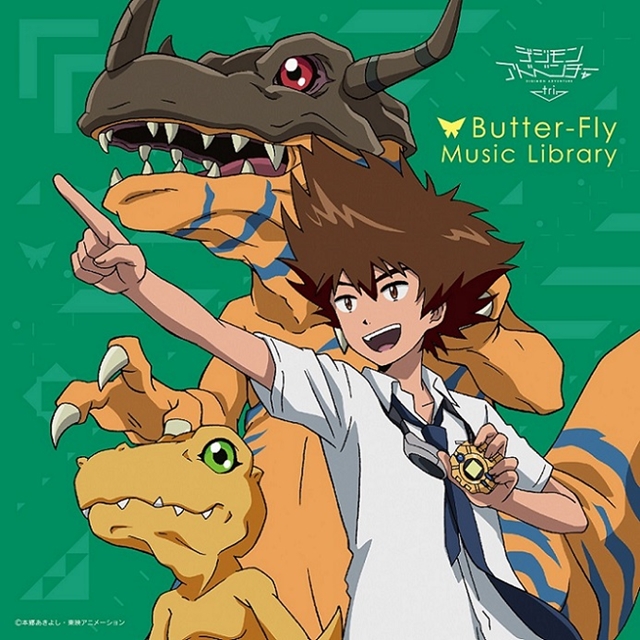 The DigiFes 2017 music CD!
Called the Butter-Fly Music Library, this will contain numerous versions of Butter-Fly. In addition, the cover art is a 'tri. style' version of the cover to the original single of Butter-Fly.
The full tracklist is:
1. Butter-Fly (Movie Size #1)
2. Butter-Fly
3. Butter-Fly (Piano Version)
4. Butter-Fly -Strong Version-
5. Butter-Fly -tri. Version-
6. Butter-Fly -Preview-
7. Butter-Fly -Everyday-
8. Butter-Fly -Loneliness-
9. Butter-Fly -Moment-
10. Butter-Fly -Setting Off-
Tracks 1 thru 5 are previously released vocal versions of Butter-Fly by Wada Kouji.
Track 6 is an OST version of Butter-Fly used in Adventure by original composer Takanori Arisawa.
Tracks 7 thru 10 are OST versions of Butter-Fly used in tri. by composer Go Sakabe. These haven't previously appeared on a music release.
In addition, there will be two versions of the release. The CD is the same for both, but each comes with a different shirt...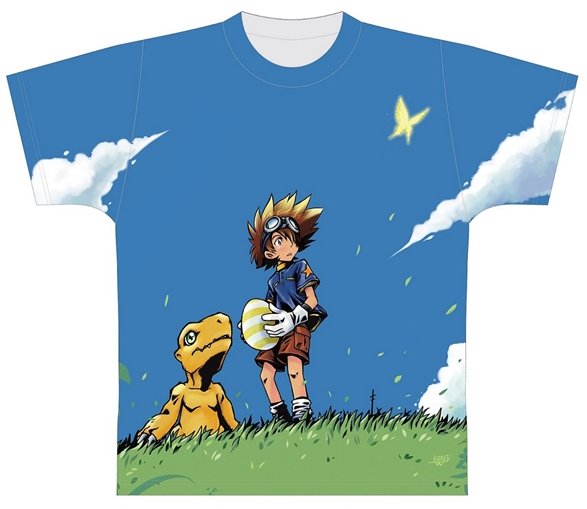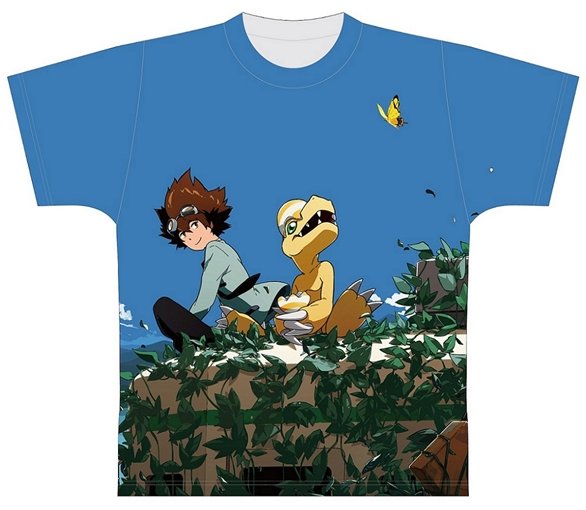 The Kenji Watanabe and Uki Atsuya artwork that was used for the Wada Kouji Memorial Best album releases, and they've been framed on the shirts excellently.
The shirts will come in S, M, L, and XL at DigiFes.
The CD/shirt combo will be 7,315 yen.
The
Toei store
will have the CD/shirt bundle for 7,900 yen and it will ship once DigiFes is over. It will only be orderable until July 24th.
It appears the Toei store version will just be a medium shirt with the tri. pattern. The Toei store has also added a geolocation lock that makes it so you can't surf the site, which will make this slightly more difficult for people using intermediaries.
In addition, after DigiFes,
FeelMee
will put up additional stock online.
They will carry more than just medium size shirts based on what stock is available.
On top of that, they've revealed a few more items to be at DigiFes 2017.
These are all items being sold at DigiFes early, but that will be sold elsewhere later.
First up is a familiar shirt and tote bag...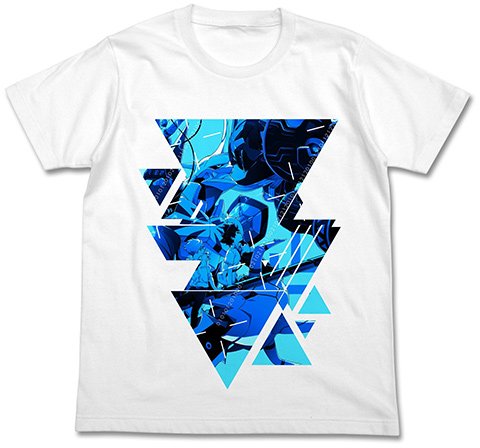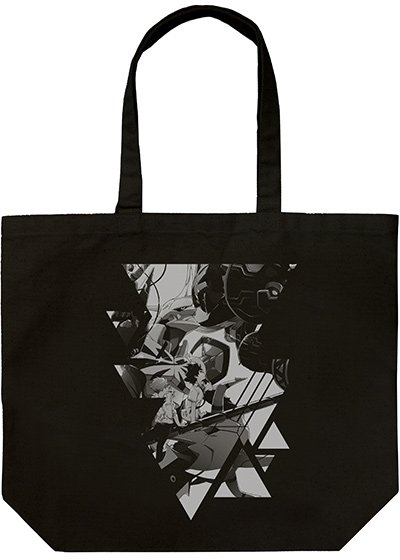 We only first
found out about these
a few days ago, along with the hints they'd be at DigiFes.
The shirt is 3,1000 yen and the tote bag is 1,900 yen.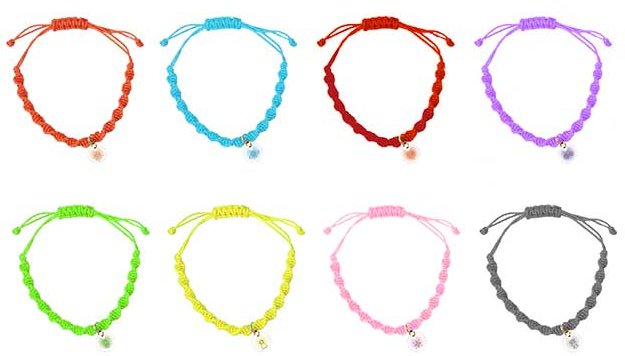 This is a woven braclet with a crest charm on it. 8 kinds will be available for 1,200 yen each.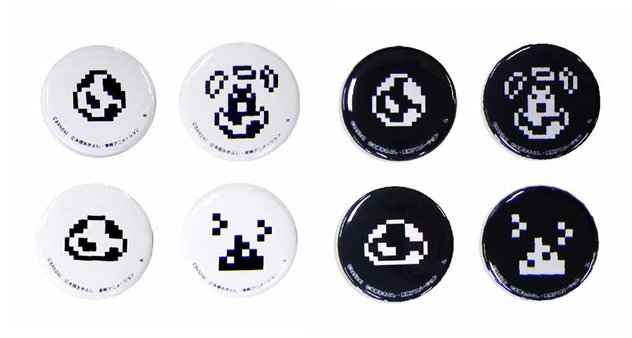 Wouldn't be a Digimon event without can badges! These 20th can badges feature V-Pet sprites on them. Black and white sets will be available. They come in sets of 4 for 1,200 yen each.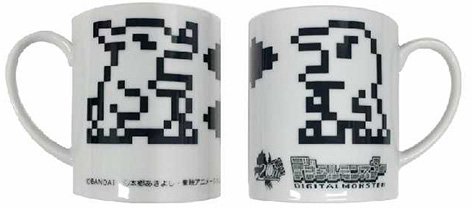 Last up is a 20th anniversary mug. Featuring two mighty V-Pet Digimon battling each other! The mug is 1,500 yen.
These items are on top of the numerous other items
announced recently.
Also, be aware, the DigiFes site has corrected what is apparently a mistake. I've corrected it in our article, but I'm mentioning it here just to make sure anyone trying to order stuff from someone going to DigiFes is aware of the mistake.
The original images of the series 1 and series 2 acrylic cards had the cards in the wrong order. The distribution of the cards is quite a bit different than what was shown before.
Thanks to shin for translations and
AnimateTimes
for some addition details.
Update- Another small product update for DigiFes.
Megahouse has revealed that the
20th Anniversary Koromon and Tokomon GEM Figure se
t, scheduled for August (or September based on where you ordered from) will be sold early at DigiFes 2017.
They also show off the figure base, which includes artwork of the characters by Kenji Watanabe.
You'll want to contact an intermediary to get these items sent to you. WtW is not affiliated with any, but here are a selection of intermediaries that have worked well for various WtWers and their friends in the past:
From Japan
Rider Proxy
Nippon-Yasan
Japan Hero
You'll want to provide your chosen intermediary with the link to the item. Just copy paste the link to the product pages for what you want and send them a message about it and they'll take care of it after they discuss pricing and their policies with you. The links embedded in the news article for the products are exactly what you'll need to send them. Be aware that many (most in fact) intermediaries do not deal with live event products, so you may have to look elsewhere.
Some of the intermediaries have a full storefront and may have the item listed, so you may want to check that first.