Show User Social Media
Hide User Social Media
Joined

Sep 8, 2006
Messages

12,438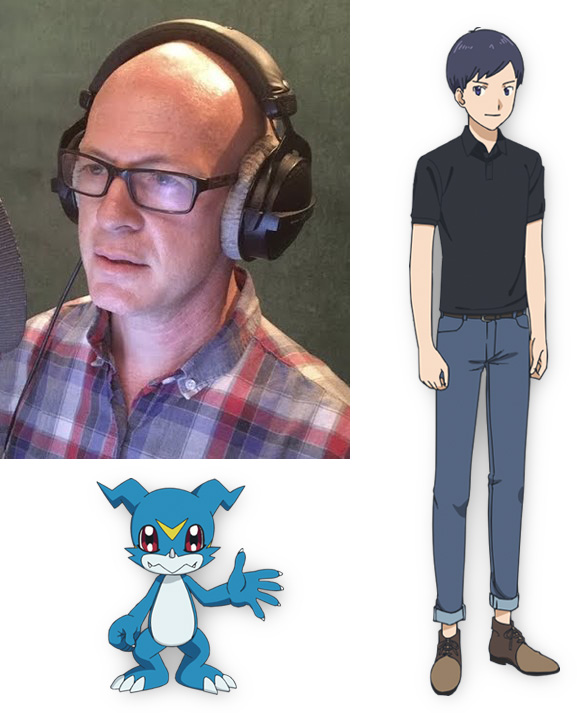 During one of his Twitch livestreams
(about 53 minutes in), Derek Stephen Prince confirmed he was back as Ken and Veemon (and various other Veemon forms) for Digimon Adventure: Last Evolution Kizuna.
This is, as far as I'm aware, the first confirmed cast member for the 02 characters, and him alone gets us 25% of the returning cast for those 8 characters! Be interesting to get more of that cast soon.
We haven't been listing every cast member that has popped up, as more than a few are still 'slightly' dancing around it (or at least were last time I looked), but a few others...
Tom Fahn playing Agumon has been mentioned.
I believe Collen O'Shaughnessey has done everything except say the words 'I am Sora in Kizuna'.
Brian Donovan as Davis has been mentioned.
(Some of these were said by others in a way that likely means it is confirmed, but may have just been said as an aside where it isn't clear if the person is saying someone else 'is' in it, or if it's a case of 'well they must be'. It's reasonably safe to assume the ones above are correct, but there is potentially the 'smallest' question about it.))
Hopefully we just get a proper cast list soon.
Update-
In an interview with Anime Chronicles
(27 minutes in), Brian Donovan was asked about Kizuna, and a few details:
He doesn't do many non-union projects, but he
was
coming back for Davis.
He was going to speak at the Japanese premiere (we take this to mean the US screening that didn't happen, likely to announce the dub cast.)
An issue with his home studio (after the pandemic shut down traveling, etc.) means they had to recast and he is not Davis in Kizuna.
Not a happy update for many I'm sure.
The release was recently pushed back with no new date announced yet. Pre-orders are still open at Amazon: (affiliate links)
Digimon Adventure: Last Evolution Kizuna BD/DVD
Digimon Adventure: Last Evolution Kizuna DVD
Thanks to
Steve Wade
for the heads up.
Last edited: