Show User Social Media
Hide User Social Media
Joined

Sep 8, 2006
Messages

15,583
V-Jump time!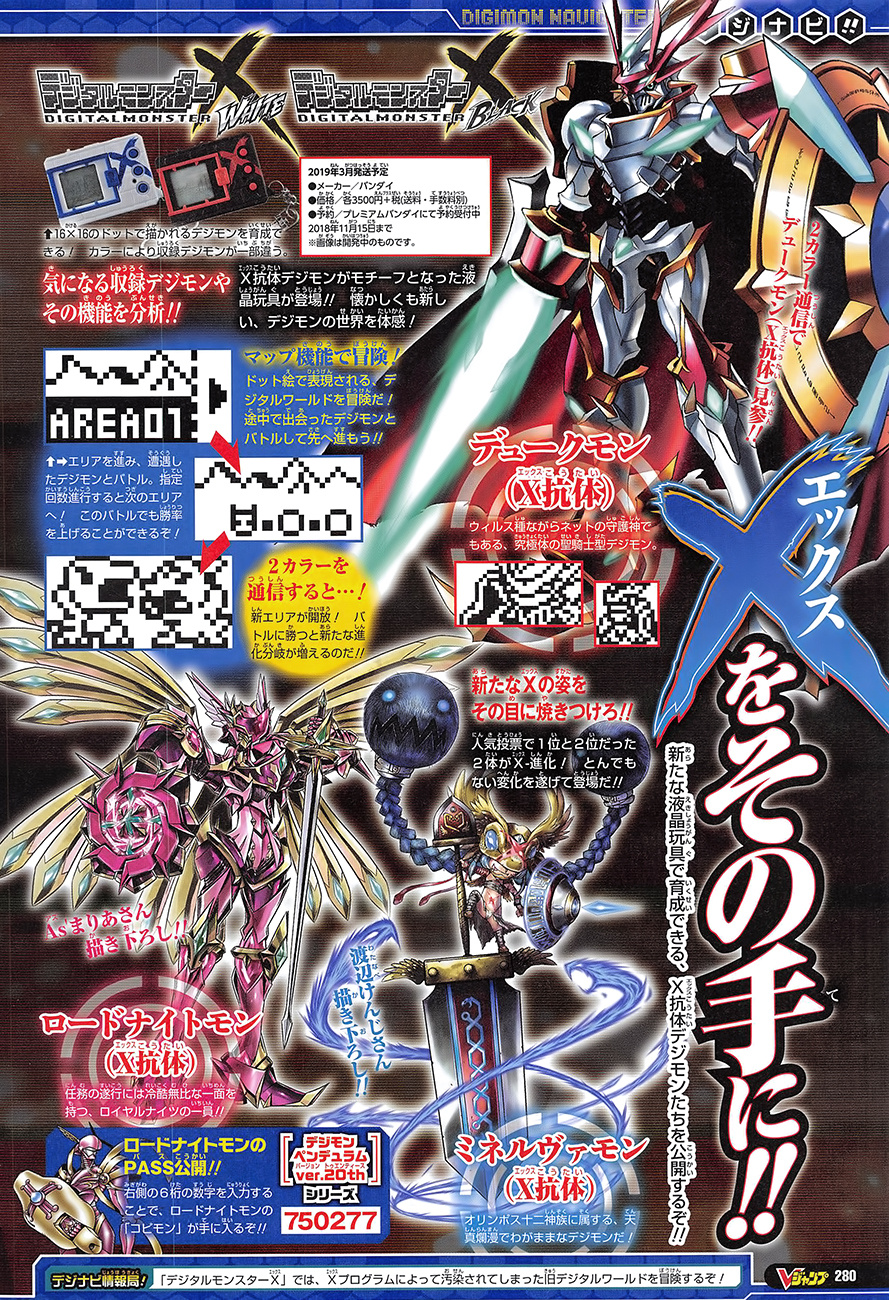 No delay this month, and we have decent quality images!
We'll start off with the image featuring the Digital Monster X!
Not a ton of new info, but there are two things of note...
Confirmation of Dukemon X, along with a look at his sprite and cut-in animation! They mention he appears when Black and White communicate, but offers no further details.
On top of that they show the Digital Monster X area progression, as recently featured in MonMon Memo.
They also show off the artwork for the X-Antibody versions of RhodoKnightmon and Minervamon (they didn't have the artwork last time despite the artwork already being shown off due to publishing deadlines.)
Pre-order details for the Digital Monster X can be found here.
They finish off this page by showing the password for the 20th Anniversary Pendulum to get the Copymon of RhodoKnightmon! It's 750277.
Next up some figures!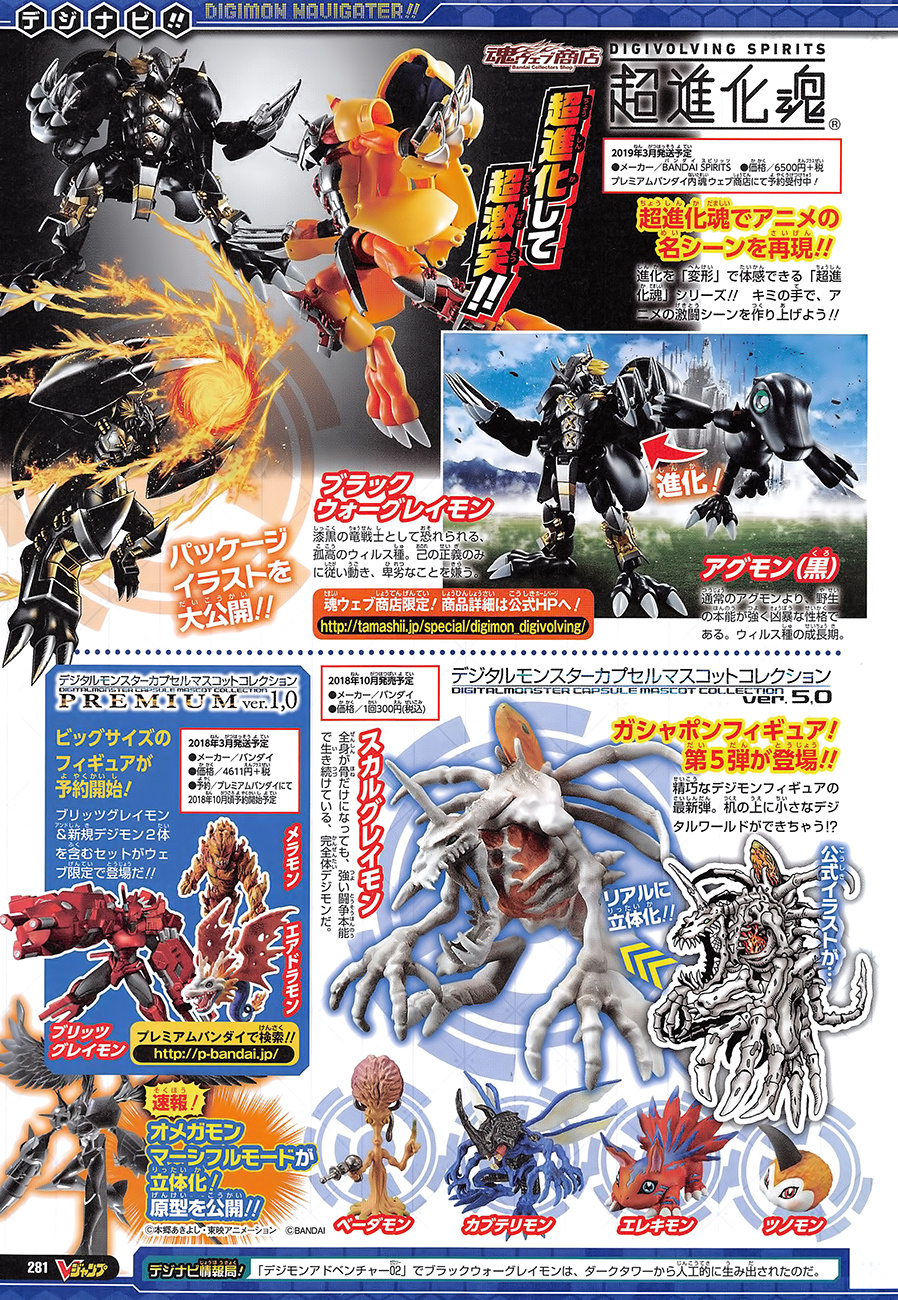 First up, another preview of the BlackWarGreymon Digivolving Spirits figure.
Most notably we get a look at what appears to be the final artwork for BlackWarGreymon on the cover, and it is spectacular!
Pre-order details for Digivolving Spirits BlackWarGreymon can be found here.
On top of Digivolving Spirits we get another look at the Capsule Mascot Collection Premium series 1.
Pre-order details for the Capsule Mascot Collection Premium series 1 can be found here.
We also get our first look at finalized figures for series 5 of the normal Capsule Mascot Collection.
This time the lineup is Tsunomon, Elecmon, Kabuterimon, SkullGreymon, and Vademon. Like the prior sets, these are based on the original V-Pet artwork.
This series is due next month.
The last is a look at what appears to be a 3d render of the upcoming Omegamon Merciful Mode figure.
We previously saw a prototype when the figure was announced.
They still don't comment 'what' figure series the Merciful Mode figure will be part of.
Last up, mobile games!
Most of the page is dedicated to the ReArise Hallloween chapter featuring Pumpmon and Phantomon (and Nozomi!)
We first got details of this from the Digimon toy and game livestream.
Plus Beelzebumon will be added to the gacha system soon.
And for Linkz they feature the appearance of Cranniummon X in the game.
A calm month for V-Jump info, but it's nice to get everything quickly at good quality.
Thanks to a baidu user for the images and theigno for helping track the images down.
Update- Added a few translated details thanks to garm.