Show User Social Media
Hide User Social Media
Joined

Sep 8, 2006
Messages

12,553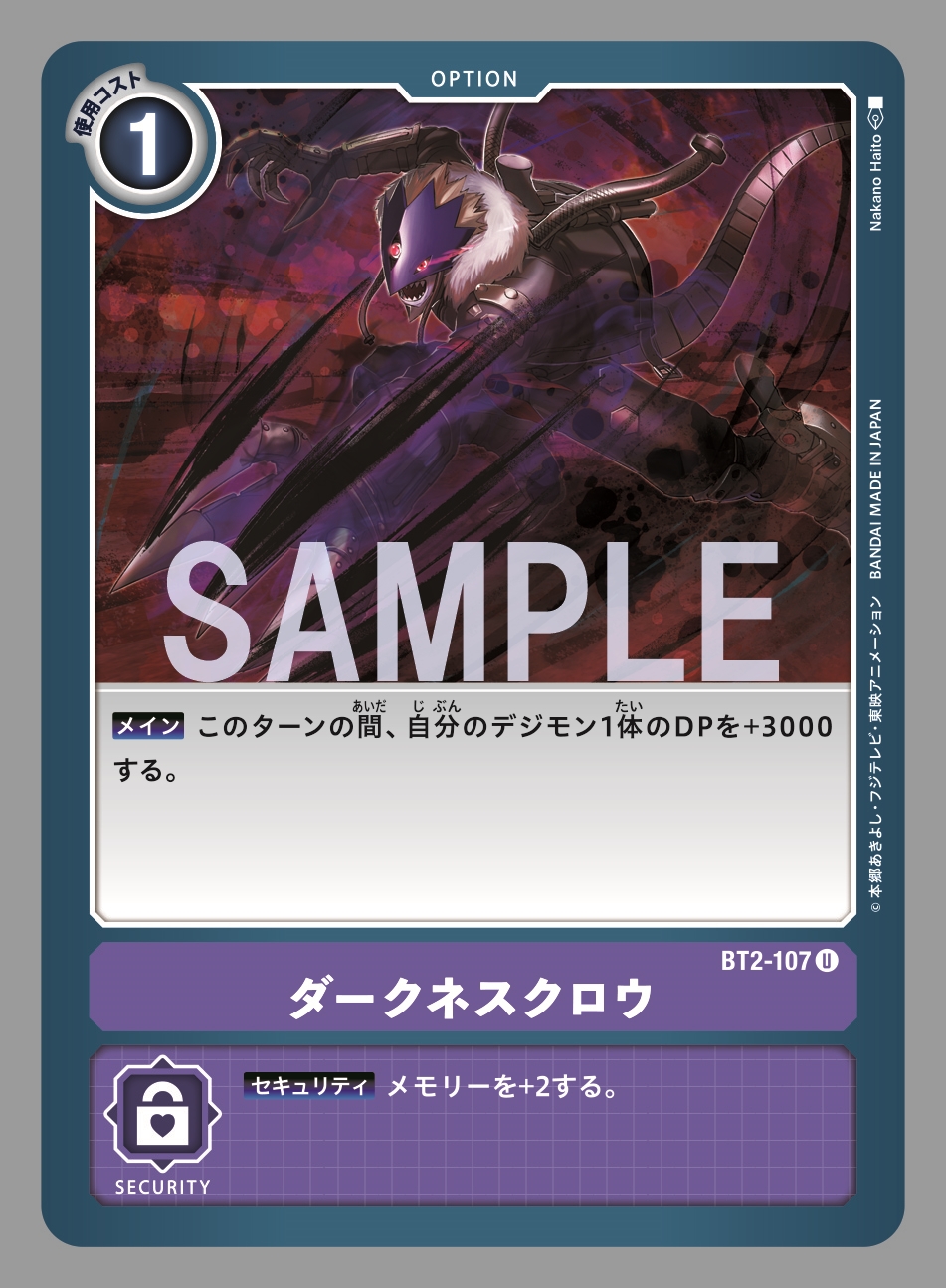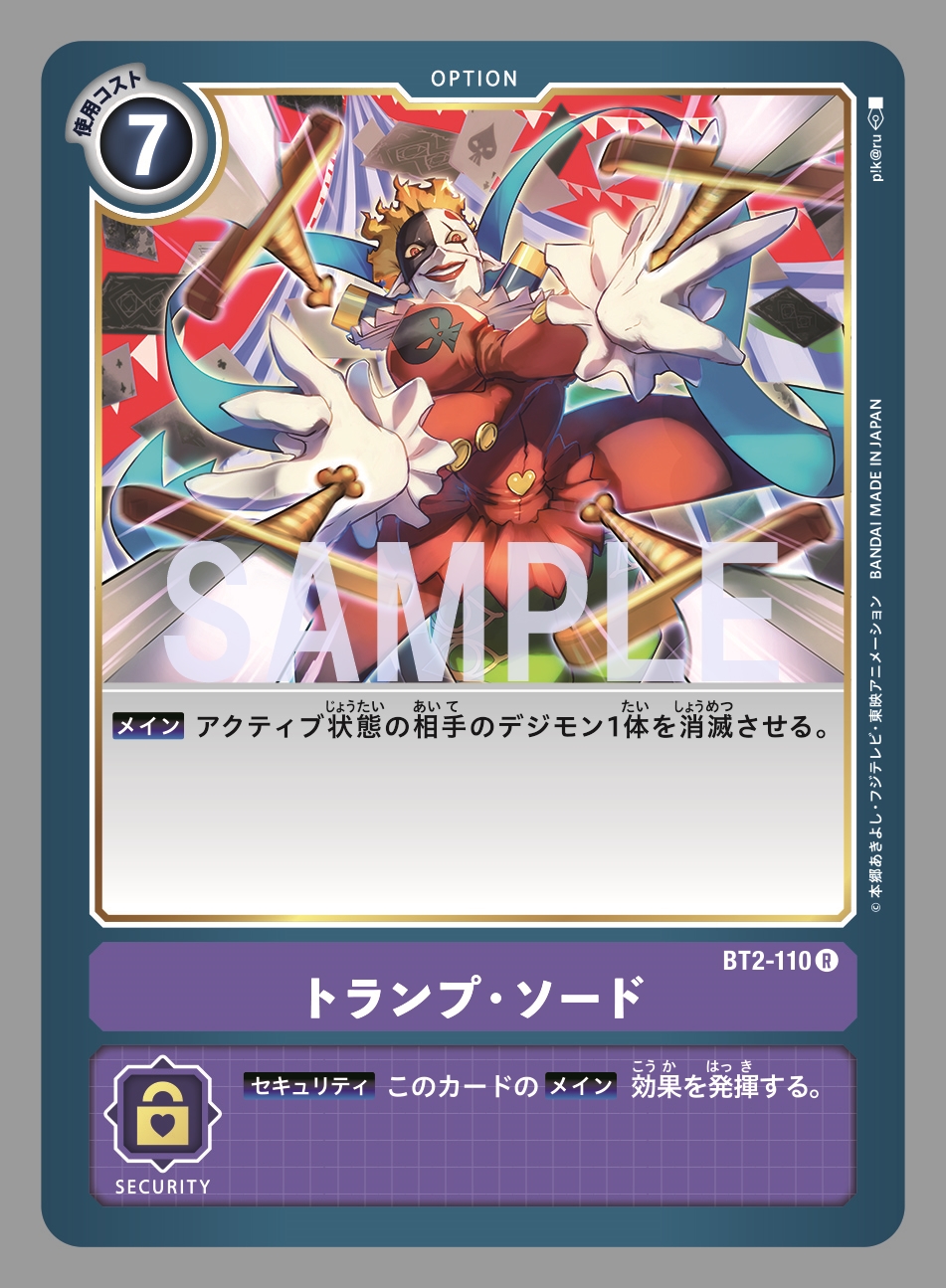 New card previews from the Digimon Card Game!
The Digimon Card Game Twitter
has updated with more card previews from Booster Set 2 Ultimate Power. This time it's the option cards Darkness Claw and Trump Sword
Both of these purple option cards feature pretty fantastic artwork. Darkness Claw features Beelzebumon doing the attack with some really dynamic art, along with some great inkwork to show off the slashing and what appears to be black colored blood splatter. Trump Sword features Piemon throwing swords while cards fly through the air, with the swords drawn with an effect to emulate a bit of motion blur.
Digimon Card Game Booster Set 2 Ultimate Power is scheduled to release on July 22nd. The biggest preview we've gotten so far of cards from that set
was the recent 4 page spread from V-Jump
.
Previous card previews for Booster Set 2:
Millenniumon
Ikkakumon & Zudomon
Vorvomon & Lavorvomon
Tailmon & option card Neko Punch
Sora & Jou tamer cards
Taichi & Yamato tamer cards
Hikari tamer card
Taiga & Rina tamer cards
MetalGarurumon
RustTyranomon
Pinochimon
And images from previous Digimon Card Game releases:
Starter Decks 1, 2, and 3, and first 10 promo cards
Booster Set 1 New Evolution
V-Tamer Promo Cards