Show User Social Media
Hide User Social Media
Joined

Sep 8, 2006
Messages

12,234
Well, been a long time since we got a full Digimon RPG in quite a few countries (some sites are saying this is the first game in almost a decade, but All-Star Rumble was less than a year and a half ago.)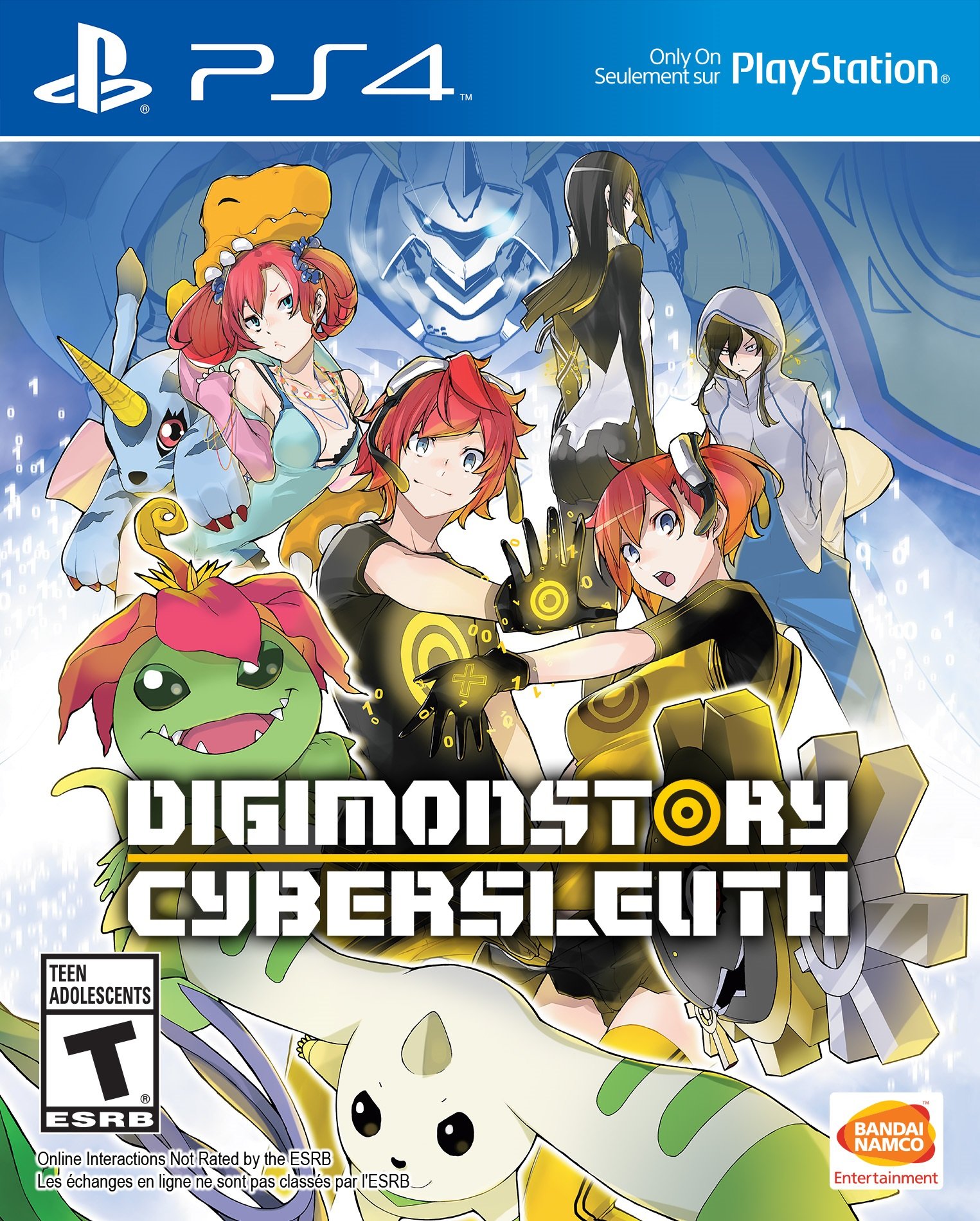 Today is the day our version of Cyber Sleuth is released.
A port of the Vita JRPG released last year, Cyber Sleuth is getting a physical and digital PS4 release, and a digital Vita release in the USA. Not only that, but they've added a few new Digimon to it.
Pre-orders for the PS4 version at various stores includes a pack of pre-order DLC. Vita buyers who buy it digitally will get this content, along with 2 Vita themes if they order within the first month.
People in the Euro regions aren't left out, the game will come out for them this Friday. Various other regions will be getting the game digitally.
The non-Japan Asian region will also be getting a physical version of the English Vita game.
It's worth mentioning both the Vita and PS4 are region free, so if you want a physical copy and live somewhere where your choice of system isn't getting one, the game is import friendly.
Edit- Confirmation from users that, as expected, the digital Vita version will work on the PSTV. It's expected the physical Asia release will also, but until someone gets one in hand to test, we can't say that's a 100% fact yet.
Pre-orders are still up, and if you are an Amazon Prime member, you get 20% off.
Digimon Story: Cyber Sleuth PS4 at Amazon
Edit- An update regarding an issue with the game is
here
.
Edit- Yet more issues, including some theme shenanigans
here
.
Update- Even though Bandai hasn't properly announced any patches regarding the vocal and selection issues, we have an idea what's going on with the missing purple missions now.
They'll be post-release DLC. The first pack went up today, which contains 3 of the missions (labeled as Mission Pack 1.) It doesn't add Dianamon to the Field Guide, which isn't necessarily surprising, since you can't access her without beating all the purple (DLC) missions.
The Sayo/Purple missions contained 12 missions in their Japanese release, where they were also post-launch DLC.
Mission Pack 1 is free. It's expected the rest of the purple missions will be contained in Packs 2, 3, and 4 and will also be free, but thus far Bandai has not provided any confirmation or their plans.
Thanks to saifors for pointing out some DLC was up.