Show User Social Media
Hide User Social Media
Joined

Sep 8, 2006
Messages

15,785
More details of the new CSA Digivice!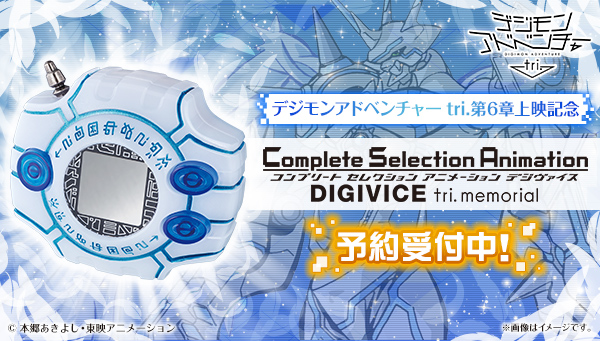 Bandai brought back 'MonMon Memo'
for Volume 11 to talk about the CSA Digivice tri. Memorial!
They start by pointing out it's been awhile since they posted one of these (MonMon Memo was the weekly article where they went over the 20th Anniversary Pendulum), and that it's been a week since Digimon Adventure tri. Part 6 came out! There is also talking about crying during scenes, including where Butter-Fly -tri. Version- plays.
With tri. Part 6 the new CSA Digivice tri. Memorial is being made, and they decided to go over some of the details of it. Many of these are things we knew, but a few go into details on them...
Taichi and Agumon, Yamato and Gabumon, and Meico and Meicoomon all have dialogue, including talking back and forth, not to mention the evolution vocals, while the body glows to match.
It includes the tri. versions of both Butter-Fly and Brave Heart, and the characters all have various dialogue based on which song is playing.
It shines and rings to make your memories rise (there are no details here, just them using very flowery language.)
There are a lot of bits of dialogue this time, but they realize there are some questions, such as... What dialogue will Meicoomon have since she doesn't talk when she evolves?
The planning department for the product is working 'dandan' while they think of various patterns and other things.
The design of the Digivice matches the appearance of the Digivice in tri. Part 6. The overall design motif is based on Omegamon Merciful Mode, who also appears in Part 6.
They point out the milky white body color and blue lines are like Merciful Mode, and the blue lines represent the tears that were given.
Omegamon Merciful Mode was designed by Kenji Watanabe, the above art represents the first full design image of Merciful Mode (dated over a year before Part 6 came out.)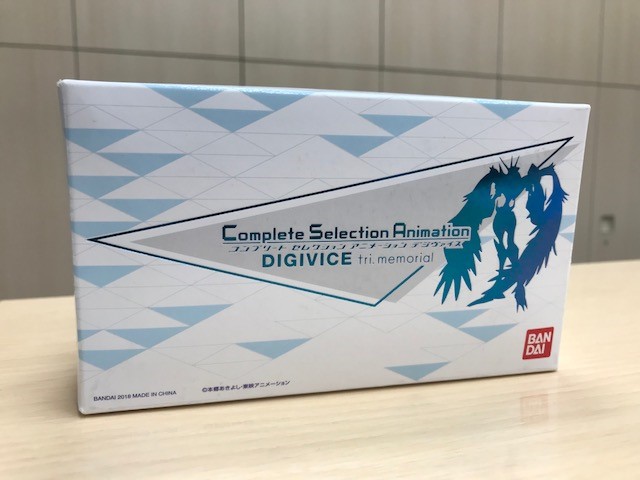 A preview of the packaging. A white box with blue detailing was used to represent Merciful Mode, who is also included in a blue foil silhouette. It's reiterated that the blue is meant to represent tears.
When you first open the box, you see the new memorial visual item that's included. This image is made to complement the one included with the original CSA Digivice.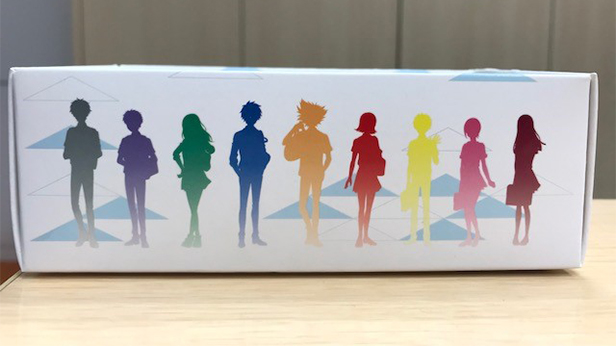 There is also a fun surprise on the sides when you open the box. Glossy images of each kid and Digimon with a glossy finish using familiar colors.
And one last bonus...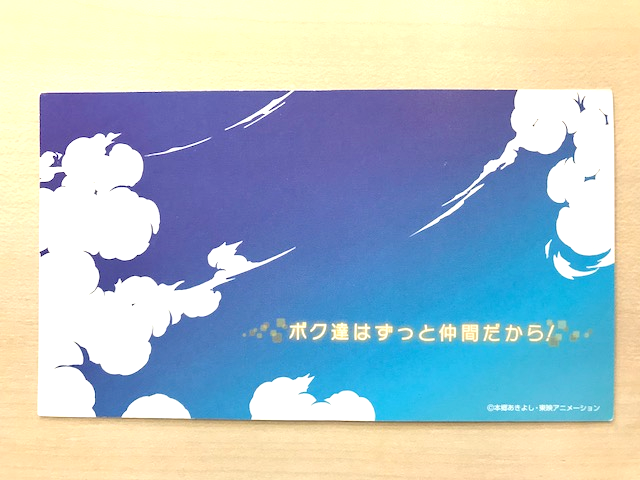 The back of the memorial visual has a message about always being friends.
Those are all the details they share for the moment.
If you want to order the CSA Digivice tri. Memorial, more details, along with how to pre-order
can be found here
.
Will clean up any translation issues when possible.