Show User Social Media
Hide User Social Media
Joined

Sep 8, 2006
Messages

14,185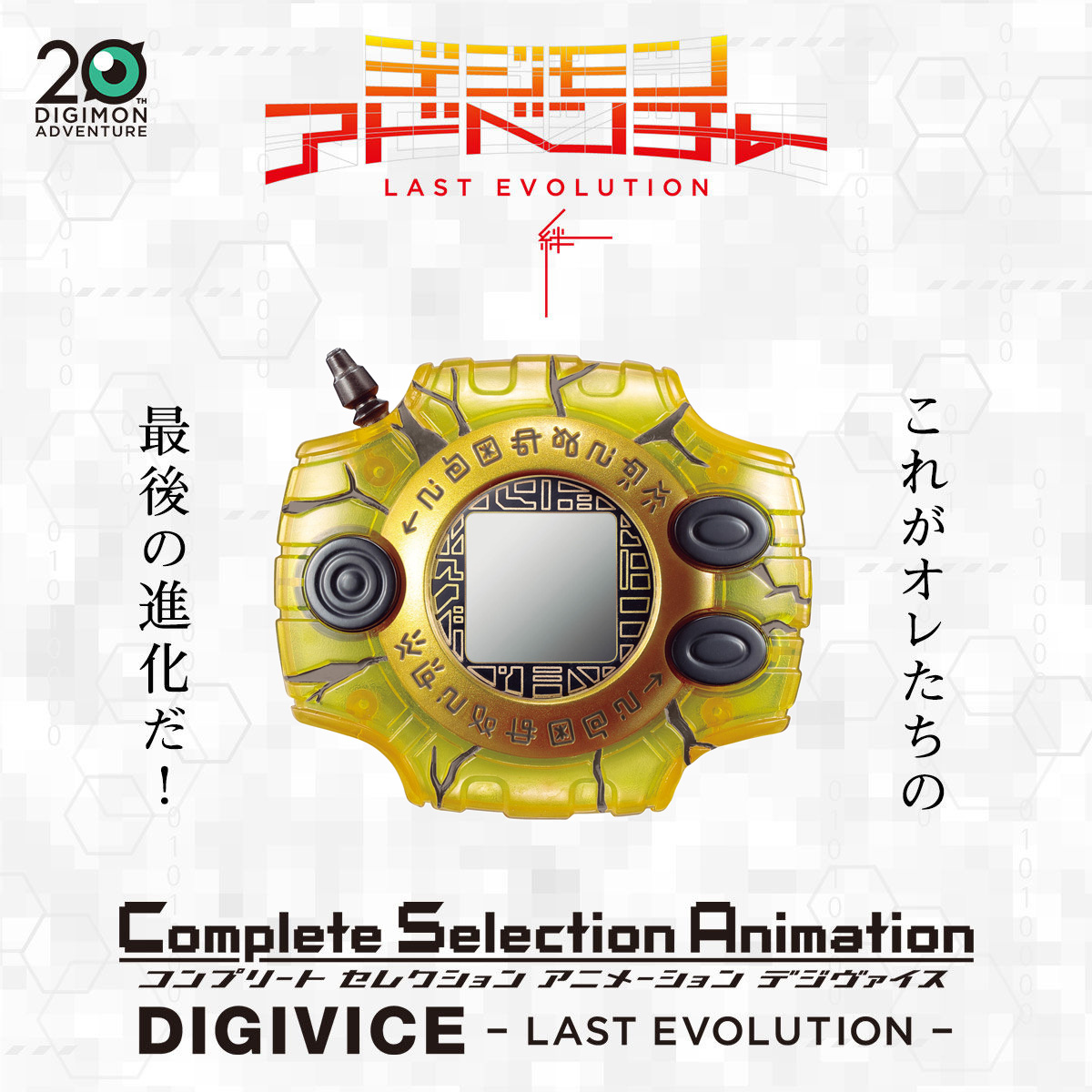 It's time for a new CSA Digivice! (Although they've been teasing and showing images of this one for awhile.)
The CSA Digivice Last Evolution is based on the classic Digivice as it appears in Last Evolution Kizuna.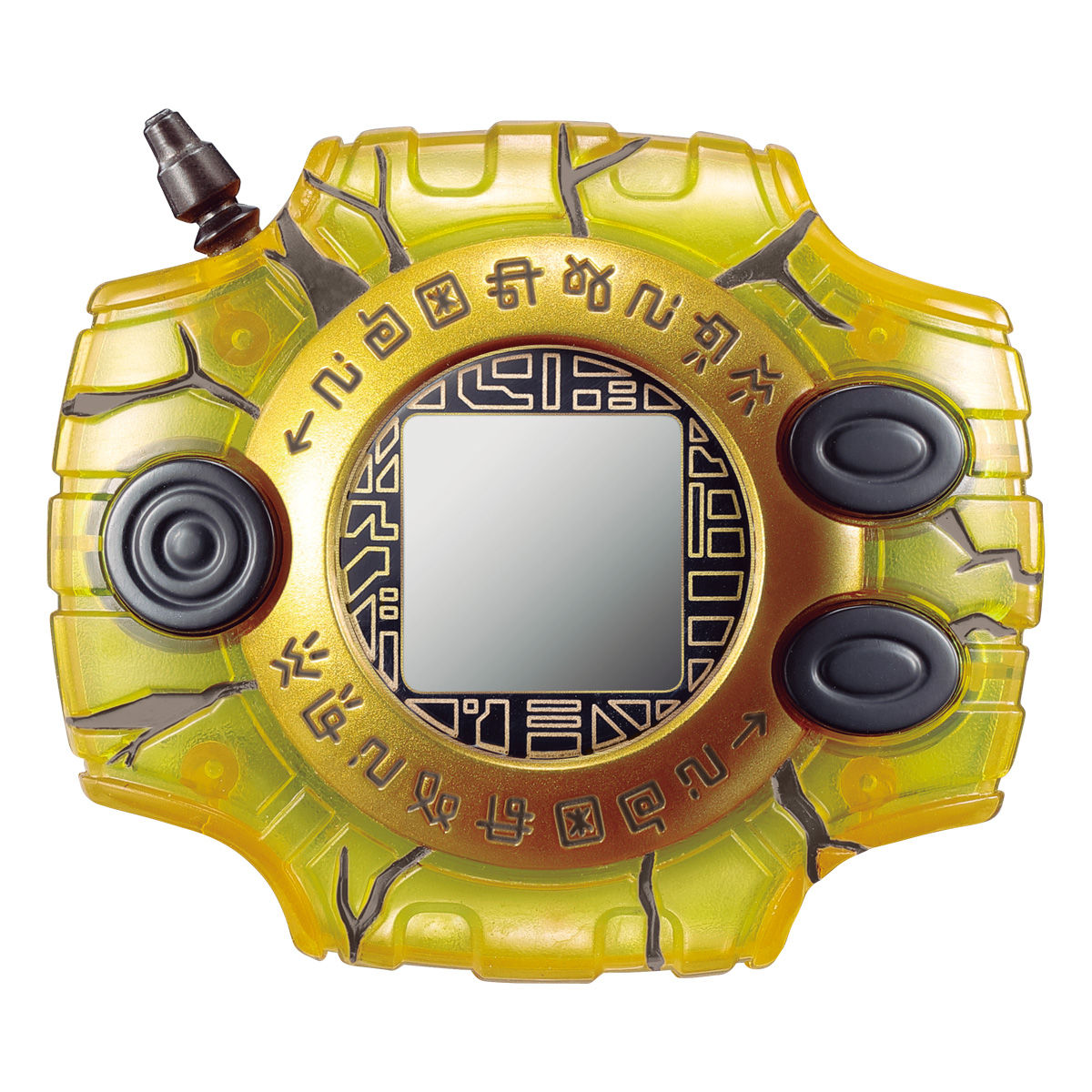 The gold coloring and cracks reproduce how the Digivice appears in an important scene in the movie (basically being an equivalent to the CSA Digivice tri. Memorial doing the same for tri. Part 6.)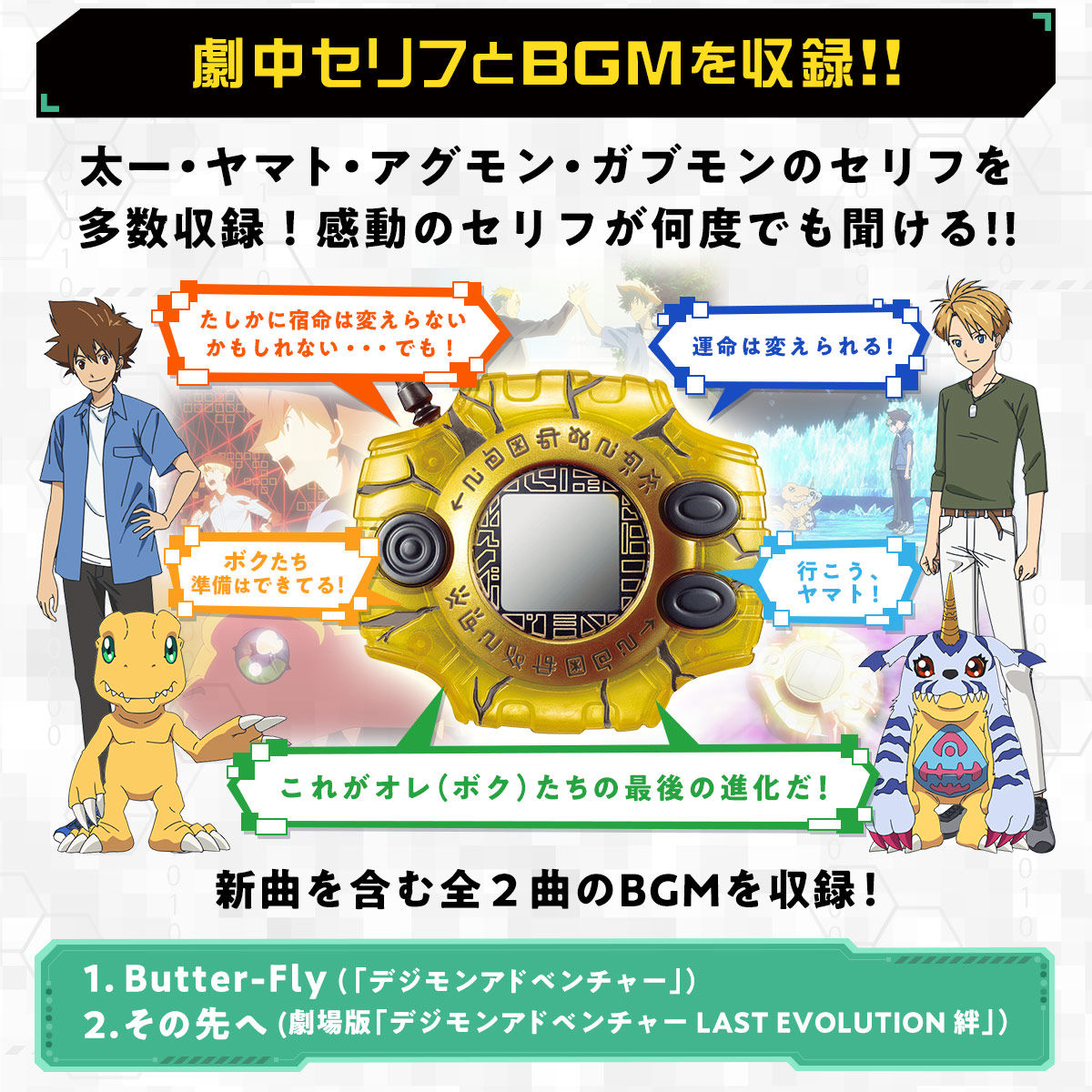 The new Digivice features dialogue and BGM to play.
It has many lines from Taichi, Yamato, Agumon, and Gabumon which can be played over and over.
The 2 BGM songs are Butter-Fly from Digimon Adventure, and What Lies Ahead from Last Evolution Kizuna.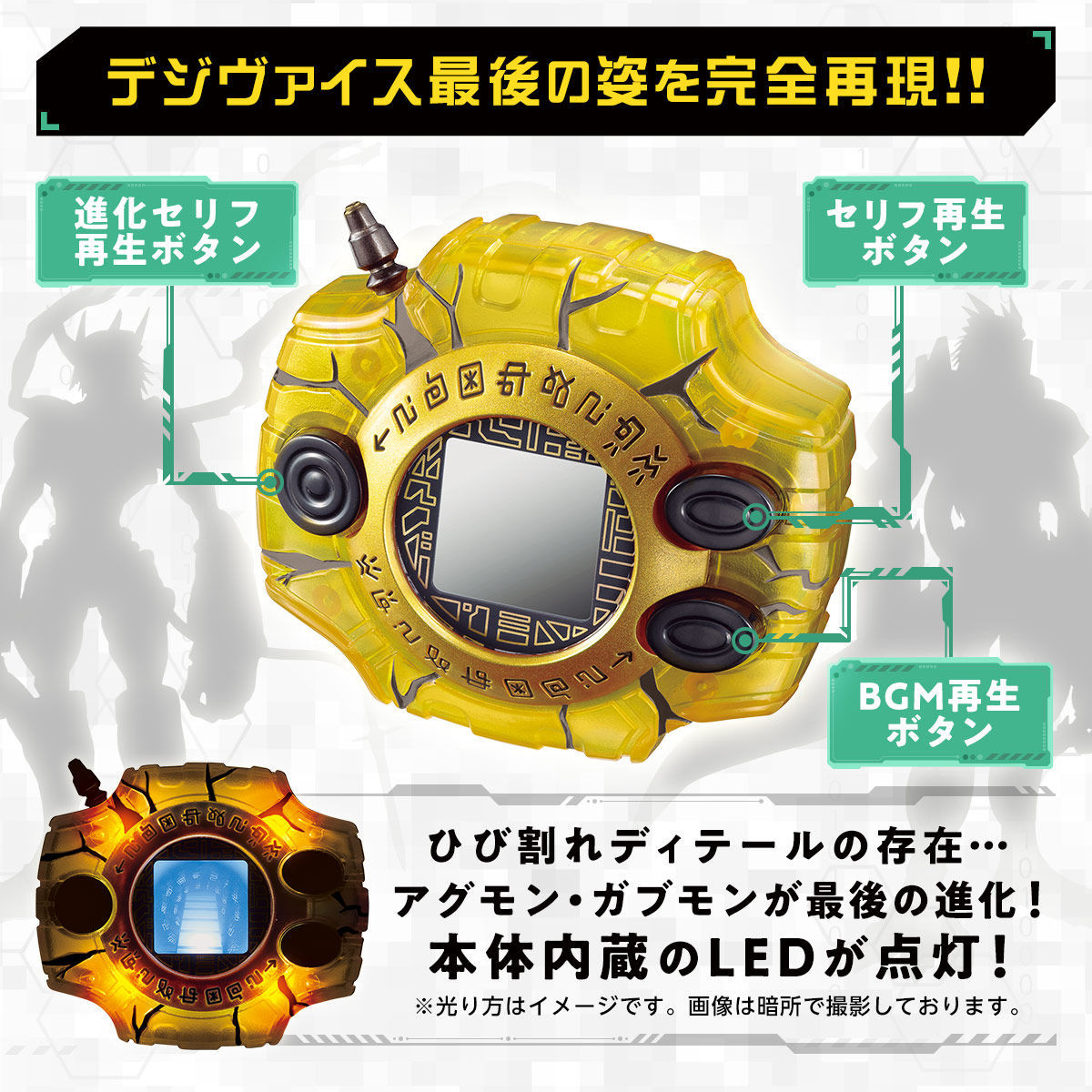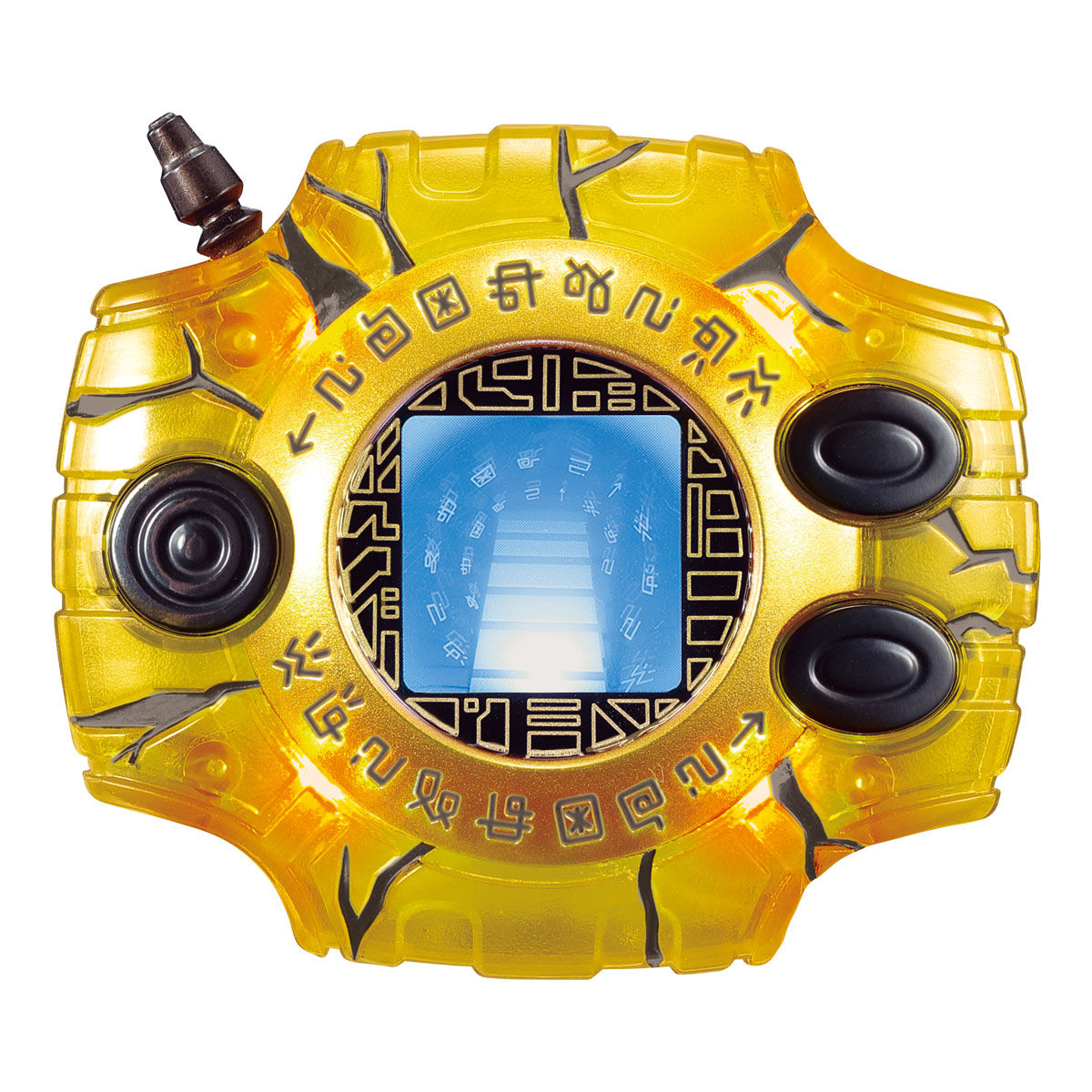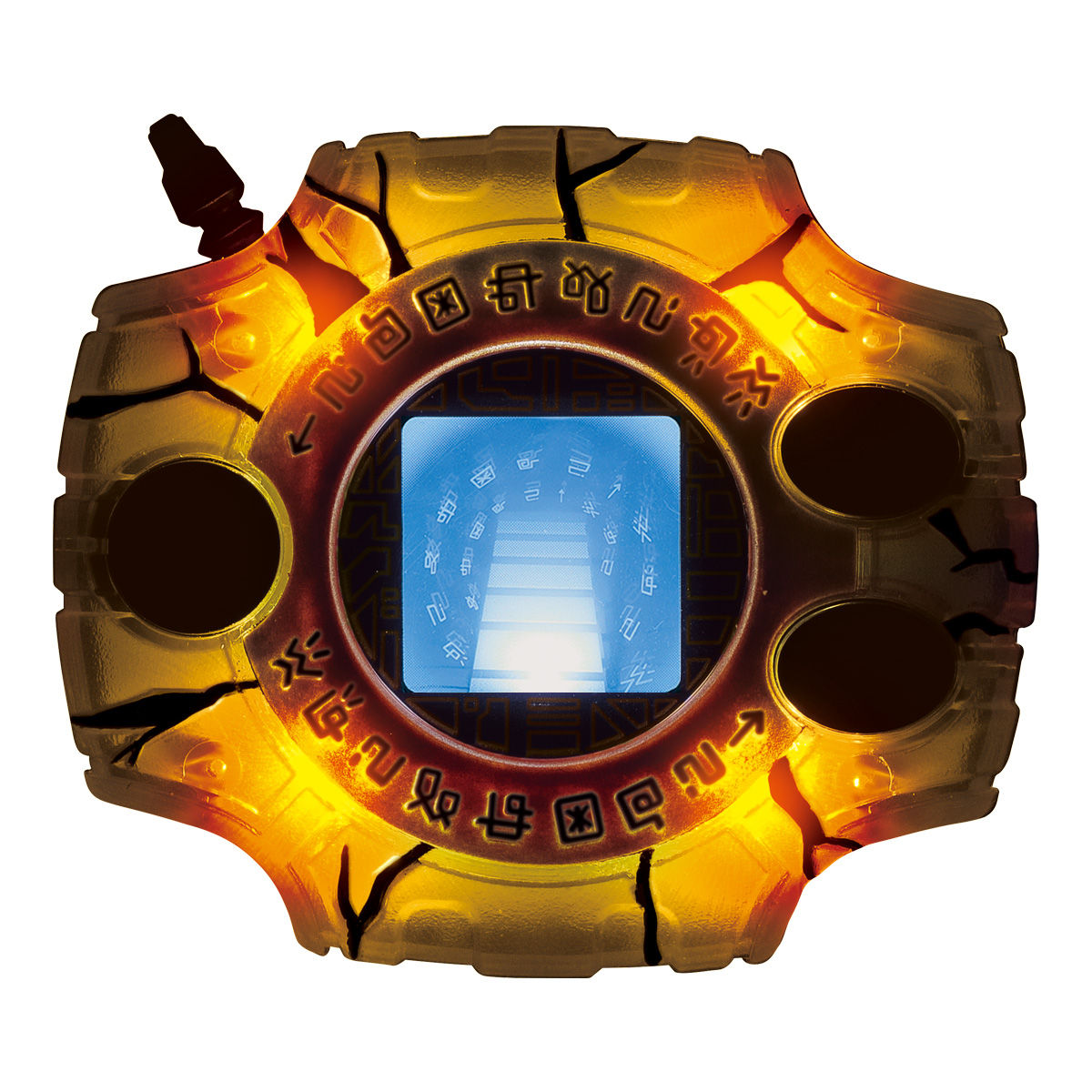 The left button plays evolution related dialogue.
The top right button plays dialogue.
The bottom right button begins music playback.
Some photos of it are lit up to show the lights and how the cracks affect the lighting (and how it looks in the dark.)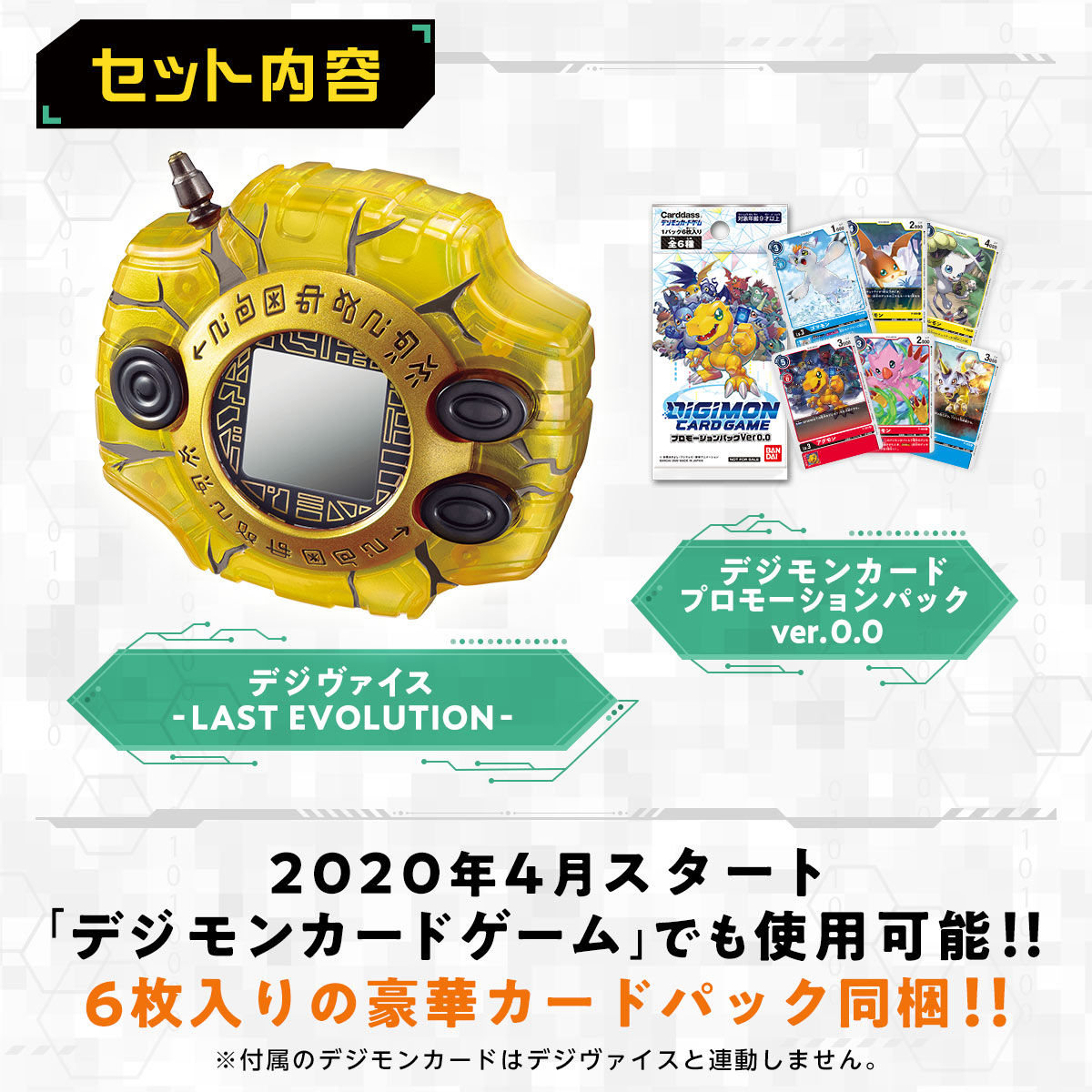 As a bonus, the CSA Digivice also includes a little extra... the 6 card 0.0 promo pack for the upcoming Digimon Card Game (they note that this is simply an additional item being included, it has no compatibility or usage for the Digivice.)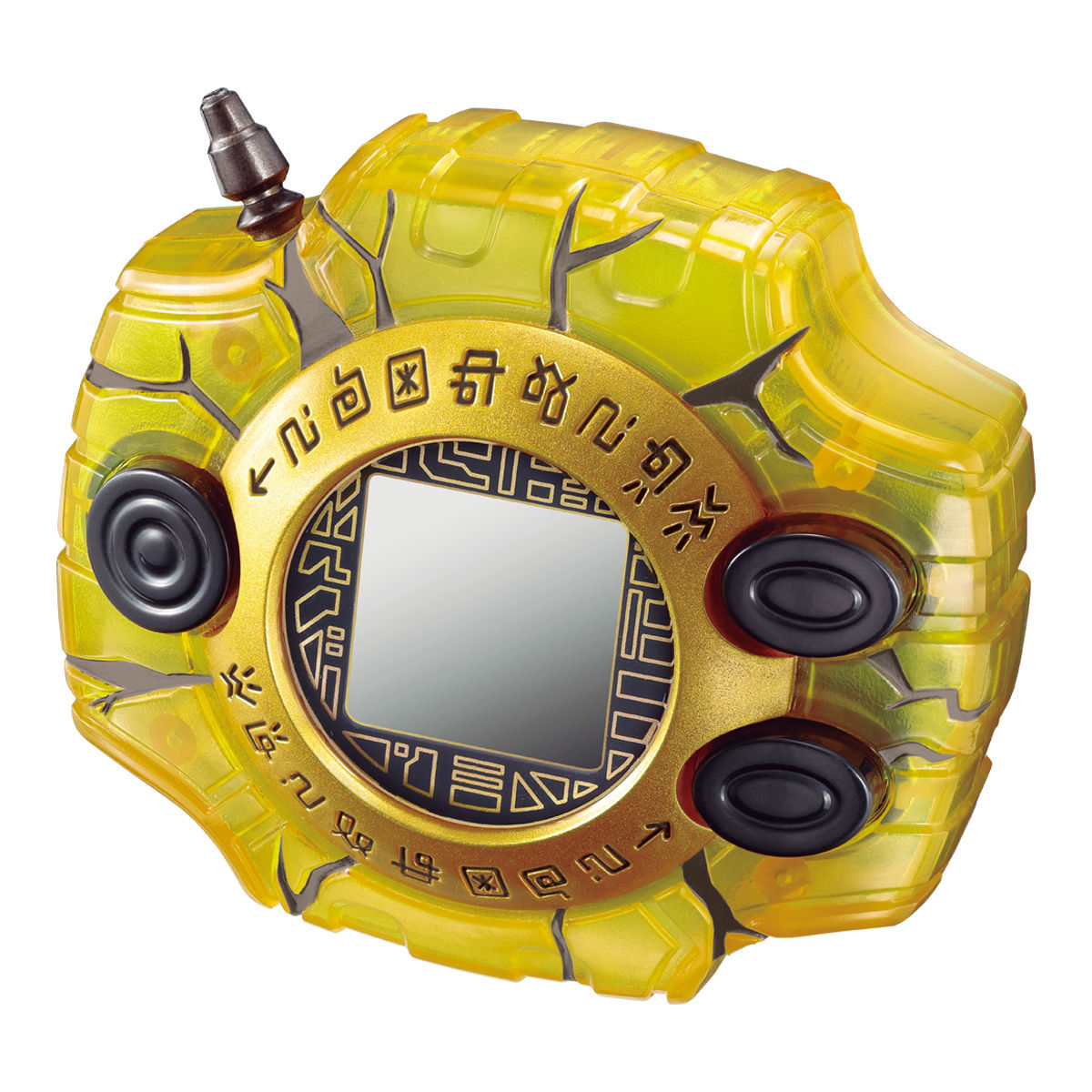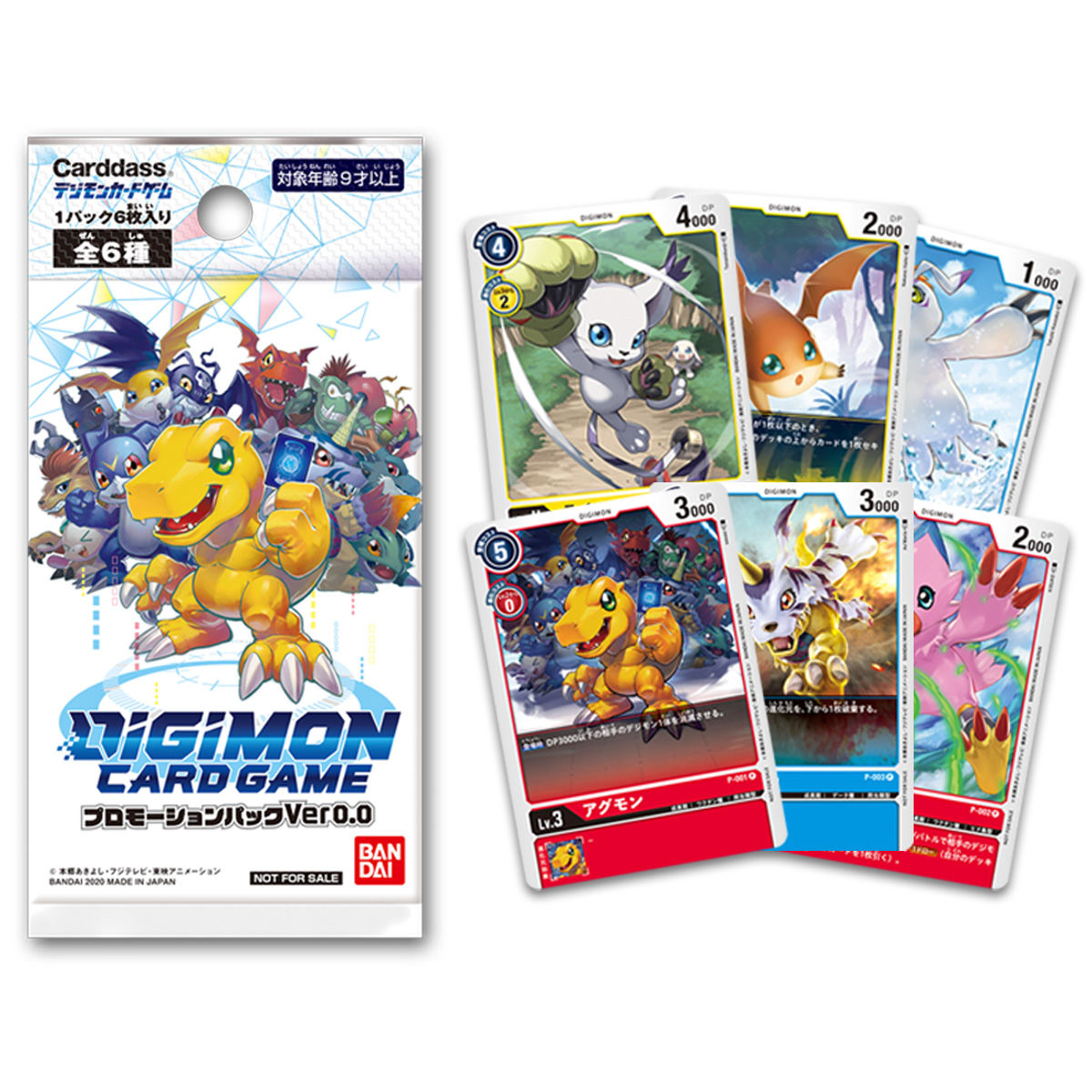 The CSA Digivice Last Memorial is up for pre-order at Premium Bandai
for 8,250 yen. Pre-orders close March 23rd and it ships in June.
Update- Pre-orders are up.
Another nice looking CSA Digivice. We've been getting versions of this mold for nearly half a decade with different coloring and programming, it'll be interesting to see when/if it shows up again.
You'll want to contact an intermediary to get these items sent to you. WtW is not affiliated with any, but here are a selection of intermediaries that have worked well for various WtWers and their friends in the past:
From Japan
Rider Proxy
Nippon-Yasan
The Bandai Premium store has also chosen to affiliate themselves/recommend three potential shops to be used as intermediaries for non-Japanese buyers:
Buyee
From Japan
(this From Japan link shows various items that they waive commission fees for.)
Samurai Buyer
DEJapan
You'll want to provide your chosen intermediary with the link to the item. Just copy paste the link to the product pages for what you want and send them a message about it and they'll take care of it after they discuss pricing and their policies with you. The links embedded in the news article for the products are exactly what you'll need to send them.
Some of the intermediaries have a full storefront and may have the item listed, so you may want to check that first.