Show User Social Media
Hide User Social Media
Joined

Sep 8, 2006
Messages

12,265
This is just a general update thread with additional things to do if you need it, along with a couple small Digimon related updates.
The prior thread can be found
here
.
Since I'm sure it'll be asked, there is no relevant new information for when we might get Kizuna.
Various text is reused from the prior thread, but there are new things to do listed below.
A few different people wanted a thread to be able to discuss how they are keeping busy with various areas having 'stay home' orders due to Coronavirus (or just staying home in general), changes for them and others, and maybe just to post their thoughts, etc. so it seemed like it warranted a thread.
Any discussion of politics, trying to stir up trouble or arguments, etc. will simply be removed.
A few different things for people to do if you are finding yourself with more time than you are used to. (Various deals will expire, and we will try and add new things as possible. Feel free to toss in your own if you've seen anything.)
First, a couple of small Digimon related updates.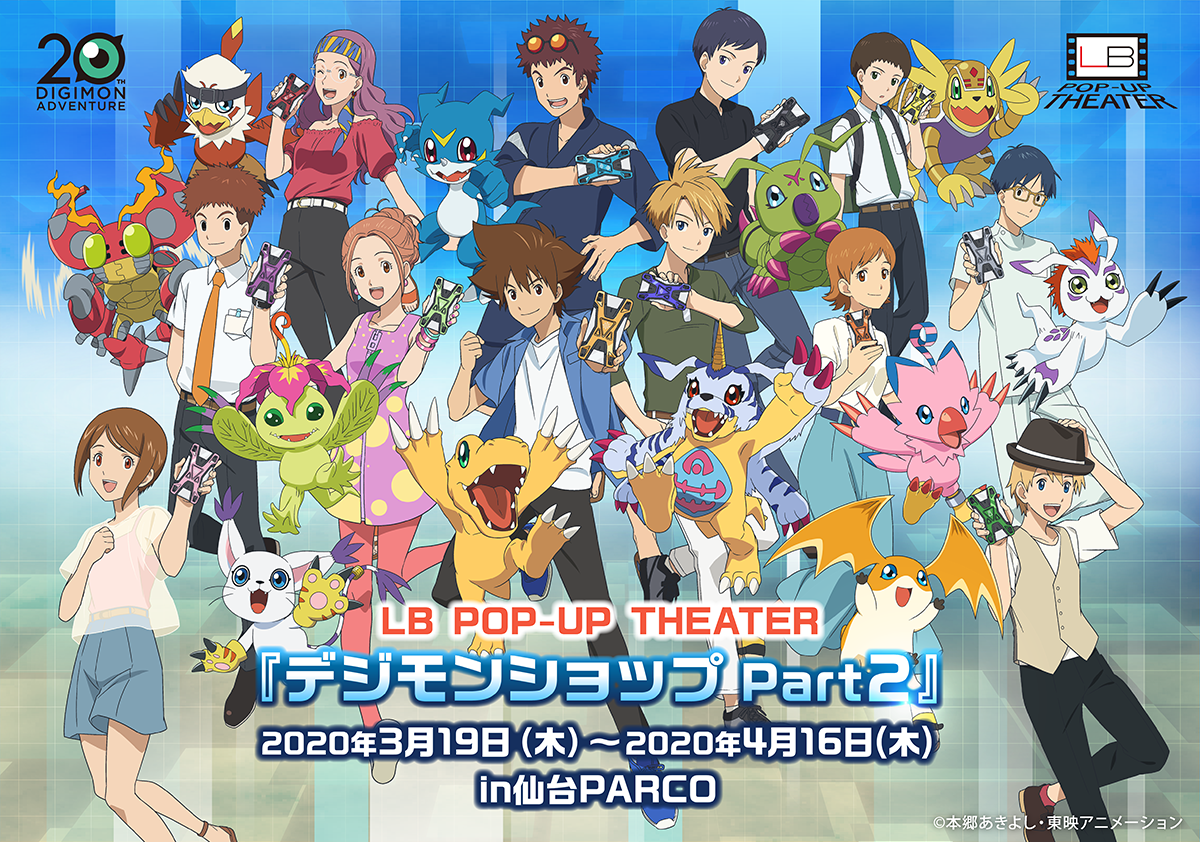 The Limited Base Pop-Up shops
for Kizuna have a few changes schedule wise: (Generally these changes are changes for the entire shopping center they are in, not the shops specifically.)
LB Pop-Up Theater Shibuya- Closed due to the recent state of emergency declaration. The theme ends on April 16th, reasonable to assume it won't be back.
LB Pop-Up Theater Sendai- Open in general with varied hours. Closed April 11th and 12th.
LB Namba Marui Osaka- Closed on schedule in March. This was the last event for this specific Pop-Up Shop (Seemingly closed because it was being replaced by the Sendai Pop-Up Theater.)
LB Ikebukuro- Closed due to the recent state of emergency declaration. The theme ends on April 18th, reasonable to assume it won't be back.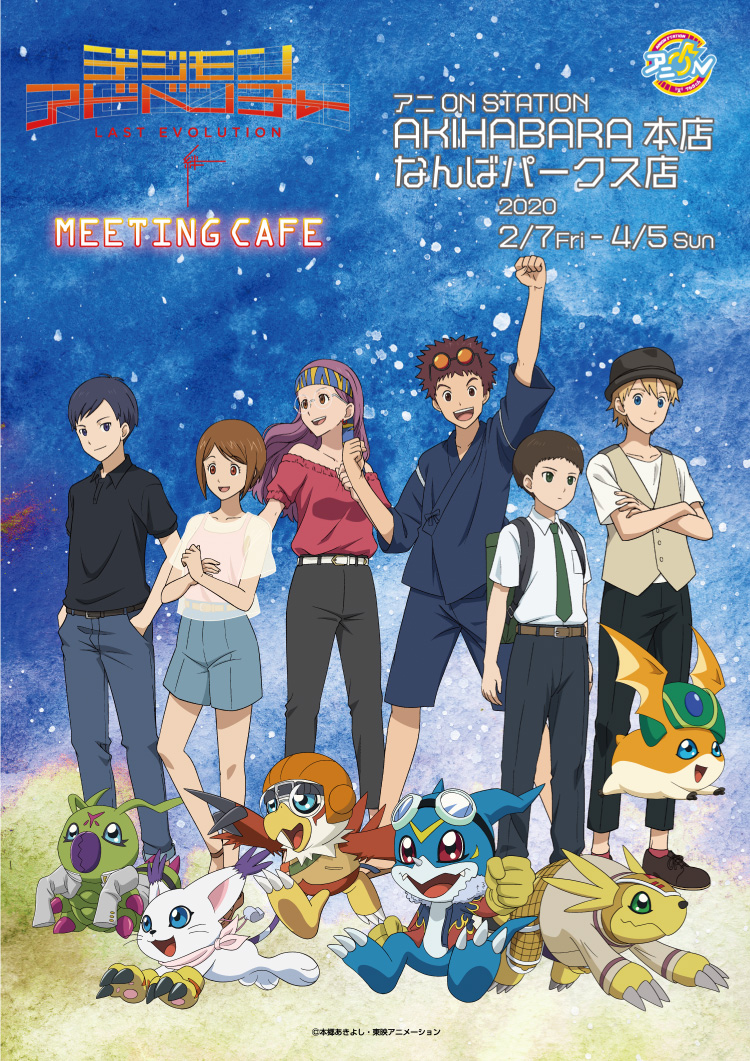 Also, for the Part 2 of Ani-On. One or two photos of products have shown up.
We were under the impression
they had never reopened for Part 2
, so it isn't clear where those are from (whether 1 opened for a day or so, or whether something was sold early before a shutdown and shipping delays meant it only showed up now.)
As for the stuff to do.... (Feel free to make suggestions and I can always add them to the list.)
First up, something Digimon to put near the top!
Digimon Story: Cyber Sleuth Complete Edition for PC
(Steam) is on sale at the Humble Store for $30 ($24 for Humble Choice members).
Some free selections. (Various selections from the prior thread may still be active, although many will have expired at this point.)
On Saturday at 2pm Pacific we will be doing the new episode of our podcast live.
This episode will be us discussing the first episode of Digimon Adventure:.
It will be live here
.
The WtW Discord
is also always open to chat.
GOG has put up a page
with all the free games in their catalog you can nab to pay. There are a number of decent titles here.
Pluto TV
and
Tubi
are both decently known ad supported TV and movie streaming services, both have a decent amount of anime in their catalogs.
Audible
has put up a significant amount of audiobooks up for free streaming.
Various services have extended free trials that may be worth looking into. There are to many to try and list, but feel free to suggest any you use, and if you know of any extended trial codes that work at the moment.
A few options that will cost a bit...
A number of newer theatrical films will be made early for rental or purchase. The price thus far for these seems to be $20 across the board.
We're linking to Vudu
, but your digital movie store of choice likely has the same films and prices. Right now the lineup is Sonic the Hedgehog, The Way Back, Bloodshot, Birds of Prey, Onward (which is also on Disney+ for subscribers), The Invisible Man, The Hunt, and Emma, but more will be added shortly including Trolls World Tour, and likely more.
Humble Bundle has a number of bundles at the moment, with tiers beginning at a dollar, but a couple of interest:
James Bond
- A collection of James Bond comics from the last few years.
Award Winners
- A collection of games that have won various awards for PC.
Steam has many games on sale in general for PC, at the moment 2 notable ones are:
Sega Genesis/Mega Drive collection
- A big selection of classic Sega games for a bit over $12.
Sega Dreamcast collection
- A smaller collection of Dreamcast games for a bit over $11. (And one isn't from the Dreamcast, but I guess they included it in this because they had no other collection that made sense.)
And also various places to watch Digimon at. There have been changes in these lately, so these could always change.
Obviously
Digimon Adventure:
is a big one, but there isn't much of it yet.
Starz has
Season 2
and
Frontier
both on their own service, along with Starz add-on via various products (Hulu, etc.)
Outside of 02 and Frontier at Starz, there are still some decent options for some recent Digimon content including:
Xros Wars (and Hunters) at Crunchyroll subtitled
Appmon at Crunchyroll subtitled
tri. subbed and dubbed all over the place: (just posting a couple, as it's quite easy to find tri.)
Subbed at Crunchyroll
Subbed and dubbed on Blu-ray
(affiliate link)
Fusion and Data Squad are also still available to purchase digitally from a number of storefronts for anyone who wants digital copies: (Amazon ones are affiliate links, others are not.)
All the Digimon TV DVDs are still orderable at Amazon at the moment, although a number of them are out of print, and will likely become harder as time goes on: (affiliate links)
Digimon Season 1 (Adventure)
Digimon Season 2 (Zero-Two)
Digimon Season 3 (Tamers)
Digimon Season 4 (Frontier)
Digimon Season 1 thru 4 Boxset
Digimon Data Squad
Digimon Fusion Season 1
Digimon Fusion Season 2