Show User Social Media
Hide User Social Media
Joined

Sep 8, 2006
Messages

17,421
Time for the end of another contest!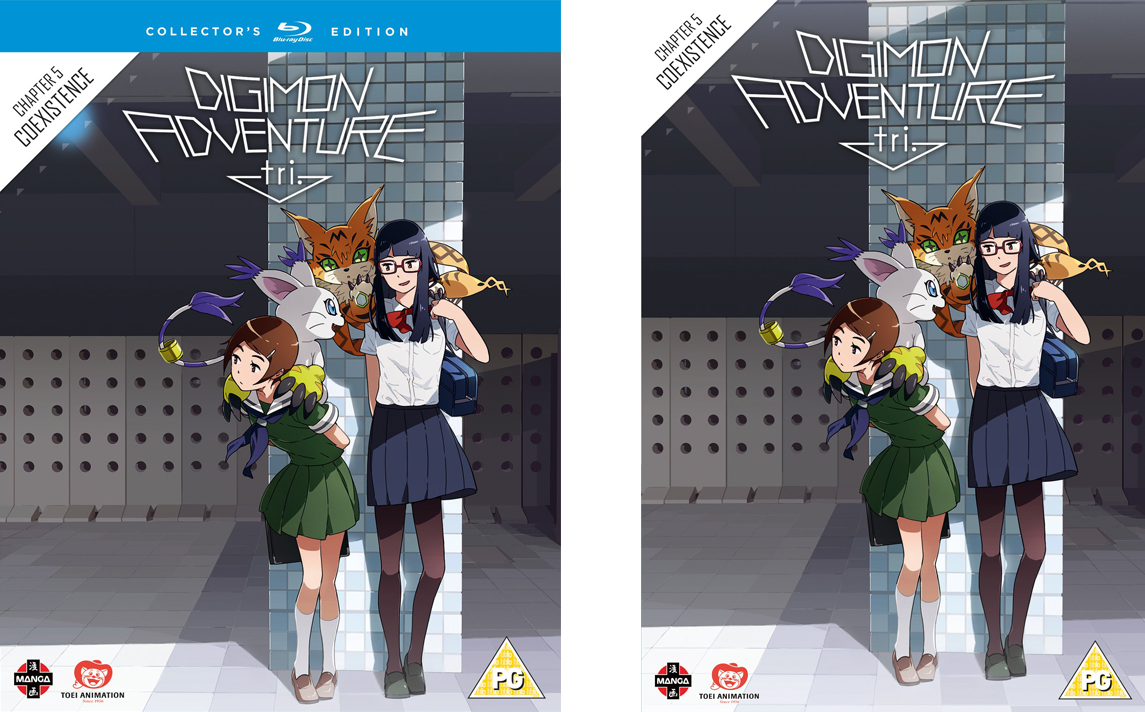 After going through the entries we have two winners!
There were some great entries for this one. We have one art winner, and one written winner.
First place was the art entry from
Mairead
: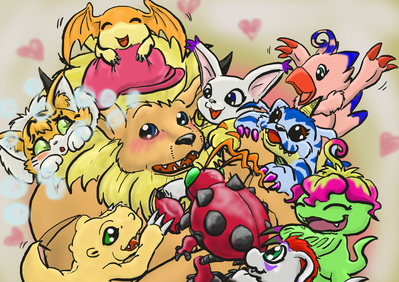 Her entry was so large you'll have to click thru to see it full size, and be aware, it's large and an uncompressed PNG.
She also sent a bit of text explaining her choice:
One of my favourite bits was when Meikomon uses her charm on Leomon, it's such a cute scene so I've decided to draw my spin on that <3
It's truly a spectacular piece of art showing a scene from tri. that most people were quite amused by.
The second winner is the written entry from forum member Muur:
I actually really like Meiko. People like to complain that she cries too much and stuff but it's kinda realistic and like Tai, I guess I'm into the stuff like a maiden girl who you get to rescue and look after and stuff. Her best friend is infected and she just made 16-18 new friends and now her cat is the reason all her new friends are fighting each other and there's multiple giant scary Digimon trying to kill her friend/s and she's new to the whole Digimon fighting stuff. Since it's her cat she blames herself and her reactions are genuine and make sense. I also like that she opens up and stuff and even though she was kinda forced by Mimi to dress up and dance, she ended up liking it in the end and she became more open to the others so in the end, it was a good experience for her. I think she's a good character and it shows that the main kids will make friends with you easily and you wont be an outcast. Plus she's always had to hide Meicoomon and now she had friends she can bring her cat out with and have them play with her. If Meicoomon hadn't been infected and started all this, she would've for sure gotten even stronger emotionally and been a happy cheery person and maybe her and Meicoomon's normal forms could've been part of the team fully and helped to fight baddies like King Drasil and Alphamon, rather than turning into a baddie herself due to the infection.
It's a nice entry with thoughts on Meiko and Meicoomon that cover a number of different thoughts Muur has clearly considered.
Congratulations to both winners!
Anyone else who entered is welcome to share their entries.
Huge thanks to everyone for entering and to Manga UK for providing the prizes.
Digimon Adventure tri. Part 5 is still available to pre-order in the UK:
Digimon Adventure tri. Part 5 Coexistence - Blu-Ray Collector's Edition
Digimon Adventure tri. Part 5 Coexistence - DVD