Show User Social Media
Hide User Social Media
Joined

Sep 8, 2006
Messages

15,209
It's time for a contest!
This time we have three prizes courtesy of New Video.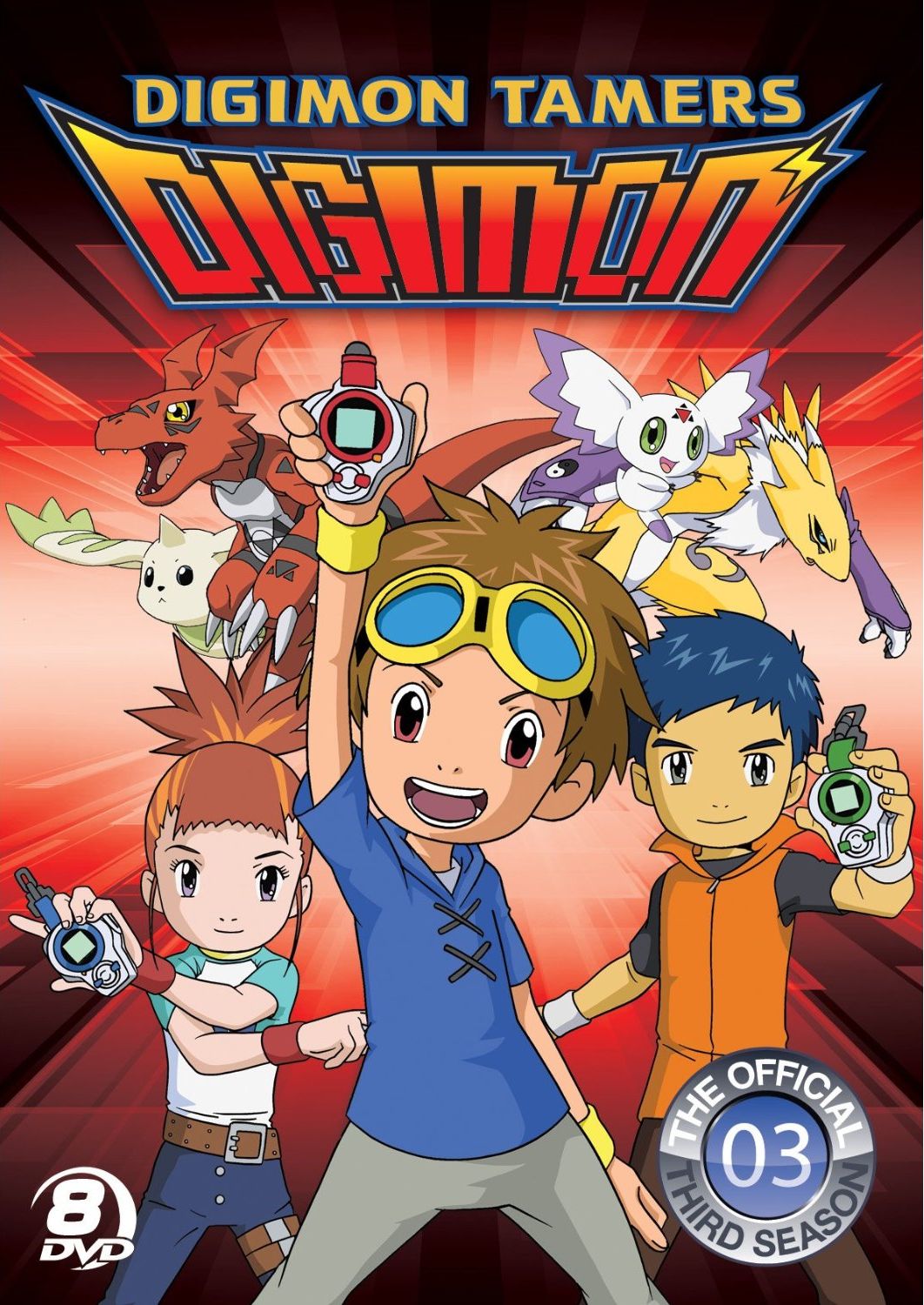 Three copies of Digimon Tamers on DVD!
The prizes will be coming directly from New Video, so the prizes have to be shipped to a US address.
The contest this time will be a single contest, but with two different things to choose from.
We hear from a lot of Digimon fans how Tamers is something special in the franchise. So tell us why it's special to you.
If Tamers isn't your bag though, feel free to instead tell us why Tamers just couldn't measure up to what came before.
Answering either will get you entered in the contest. Just make sure your entries are written well, details will count.
The best 3 entries will win.
Please PM me your contest entry.
We have a special guest judging this contest- Peggy O'Neal has been gracious enough to judge the contest. Digimon fans will recognize Peggy as being Jun in 02, Ranamon in Frontier, and of course, Suzie in Tamers (among others in each season.) Digimon fans would also no doubt recognize her from Botamon singing in Digimon the Movie. Beyond Digimon, she's been Tenchi's big sister, multiple characters in Lucky Star and Eureka Seven and plenty of other shows.
Once the contest is closed I will forward all entries to Peggy.
The contest will be open through June 23rd (midnight, Pacific Time.)
If you want to skip the contests and just want to preorder the set before it comes out on Tuesday, you can get it here at Amazon and support the site.
Digimon Tamers at Amazon
It's currently on sale for $36.
And Digimon Adventure and Digimon Adventure Zero-Two are currently on sale for $27
Digimon Adventure at Amazon
Digimon Adventure Zero-Two at Amazon
If you have any questions, feel free to ask in this thread.