Show User Social Media
Hide User Social Media
Joined

Sep 8, 2006
Messages

16,925
Update- Both are confirmed
They each have their own thread for the announcements:
Ghost Game
02
The original post is below.
We don't often post rumors or things we can't verify, but with DigiFes about to happen, a few things popping out as they often do wouldn't be a surprise.
While for the time these appear real, it's always worth mentioning they very well may not be.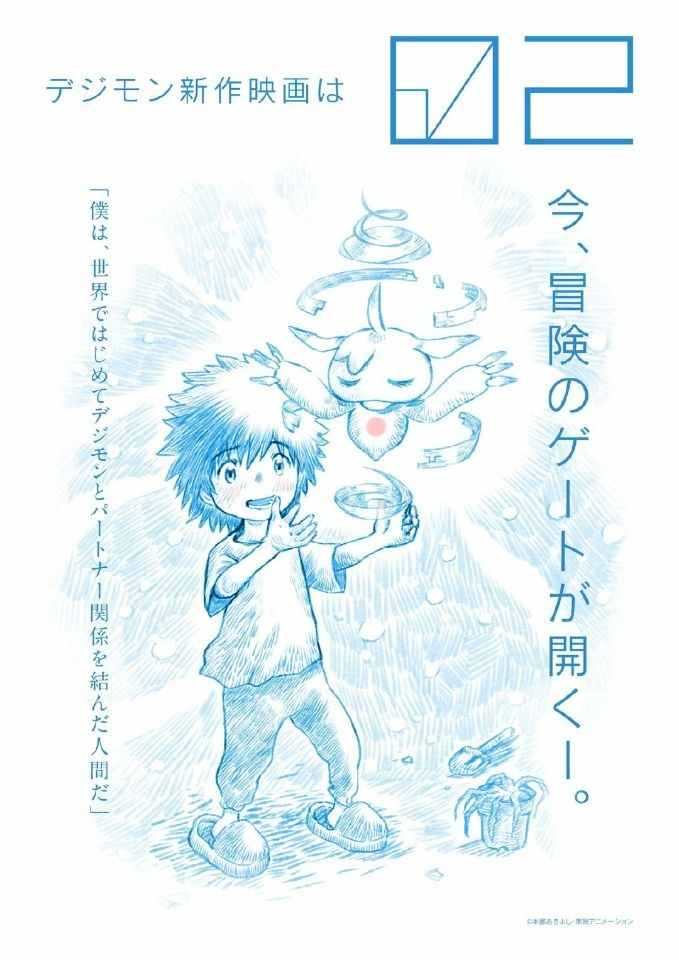 First up is a poster for a new movie, showing a boy, a new Digimon hatching from a digitama, and the boy was apparently doing some gardening. The artstyle is in an almost pencil style.
There is no title given on the poster, but the 4 bits of text certainly suggest various things.
Digimon New Movie
02
I am the first person in the world to partner with a Digimon.
The gate to adventure is now open.
Nothing more on this one for now, minus that according to onkeikun the Japanese on the poster seems a bit odd and awkward. So take that as you will.
And then we have images for a new show...
Digimon: Ghost Game (
currently inactive web address listed on the poster
) would be the newest Digimon TV series, planned to premiere this fall on Fuji TV, meant to take over the slot when Adventure: ends.
The poster shows the logo, with the series title in both Japanese and much larger in English. There is a digital effect in both Gs, along with a new Digimon eye for the O (in the style we've been seeing since the 20th anniversary of Adventure.)
We see three new kids, with the silhouettes of 3 Digimon. The 3 Digimon we also have what appears to be Toei profile art of: Gammamon, Angoramon, and Jellymon.
The text on the poster is just "Hologram? Ghost?"
With DigiFes under 2 days away, we'll likely know pretty quickly whether these are real or fake, so we will see.
Thanks to various people for images and info (it appears the original info was a user on a forum in China.)
Last edited: