Show User Social Media
Hide User Social Media
Joined

Sep 8, 2006
Messages

12,992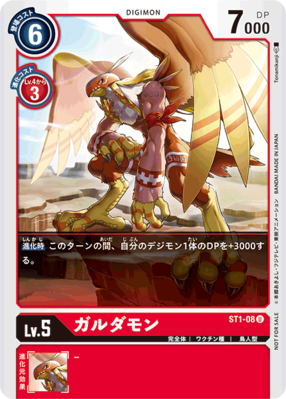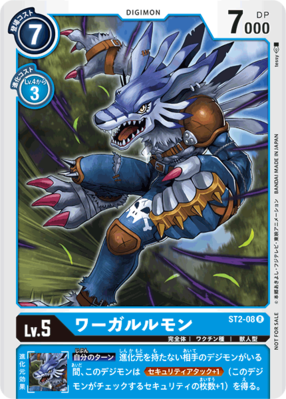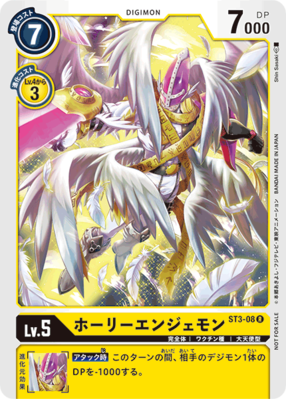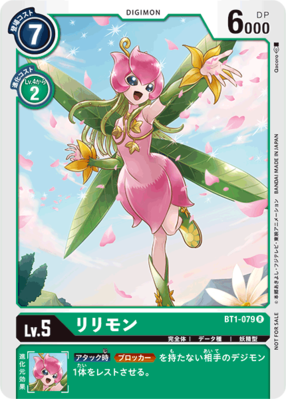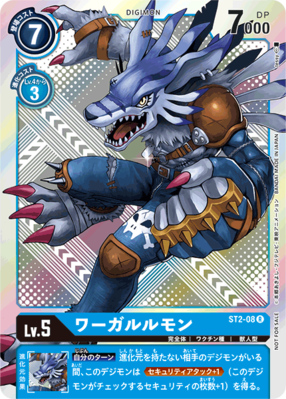 Now that it's October, Tamer Battle events have gone to new cards being available, which we found out about recently, including both
the second Tamer Battle Pack
and
the new Winner's Card
for Tamer Battle events.
The official site
has already updated with clean & decently sized versions of these cards.
The 4 cards in the battle pack are each parallel cards for one card each of the first 4 main releases of the Digimon Card Game: (the same as was done for the first battle pack, which finishes off the 8 partner Perfect forms from Adventure)
Garudamon from the Red Starter Deck.
WereGarurumon from the Blue Starter Deck.
HolyAngemon from the Yellow Starter Deck.
Lilymon from the first Booster Set.
Each of these work the same as any other parallel card, they have different artwork, but are for gameplay and deck building purposes, the same card as the card they are parallel cards of.
An alternate parallel card of WereGarurumon(the 5th image above), featuring the same art, is given to winners of Tamer Battle events.
We also have a clean image of the pack that the second Tamer Battle Pack comes in...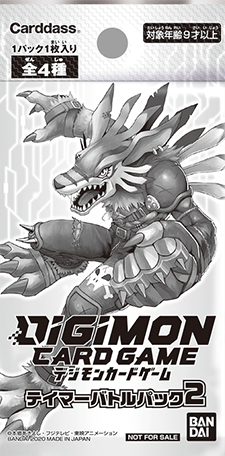 We will shortly be updating the gallery and the card list articles with the new clean versions where necessary.
Booster Set 3 Union Impact
comes out in October.
We've also recently gotten details for Booster Set 4 Great Legend
, coming in December.
Pre-orders for the Green, Purple, and Black starter decks have opened
. They are out in November.
Digimon Card Game Booster Set 2 Ultimate Power is out!
Booster Set 2 Ultimate Power Card Images
And images from previous Digimon Card Game releases:
Starter Decks 1, 2, and 3, and first 10 promo cards
Booster Set 1 New Evolution
V-Tamer Promo Cards
Purple/Black Promo Set
Tamer Battle Pack 1 and Tamer Battle Winner's Card