Show User Social Media
Hide User Social Media
Joined

Sep 8, 2006
Messages

17,421
A few different card game things to go over...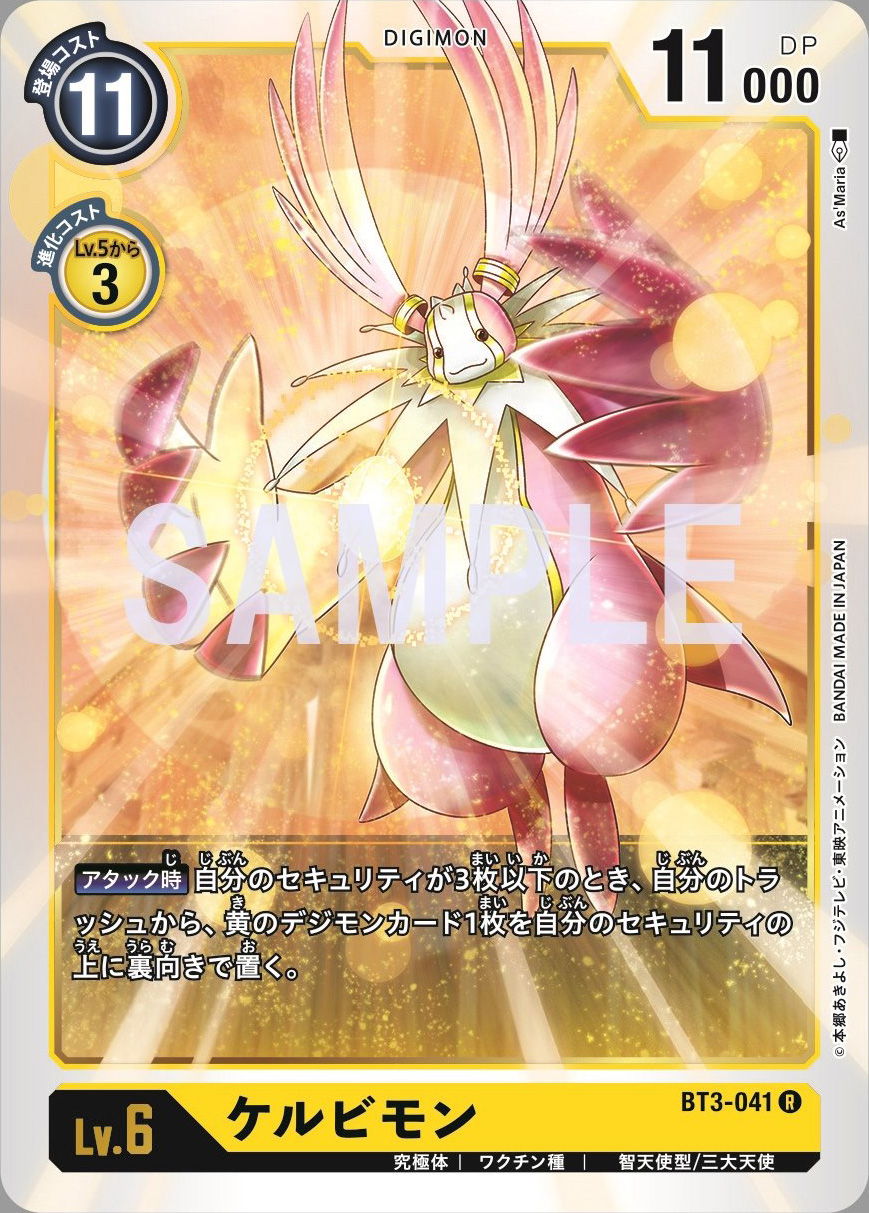 New card preview from the Digimon Card Game!
The Digimon Card Game Twitter
has updated with a card preview from Booster Set 3 Union Impact. This time it's Cherubimon!
Cherubimon is specifically the 'virtue' form. The artwork is quite nice looking. I haven't gone and pulled out my disc and looks, but I think it's an interpretation of his appearance at the end of movie 3, Hurricane Touchdown. Very nice artwork regardless.
Previous card previews for Booster Set 3:
Then we have a look at a stack of stuff from someone getting the new issue of Card Gamer early...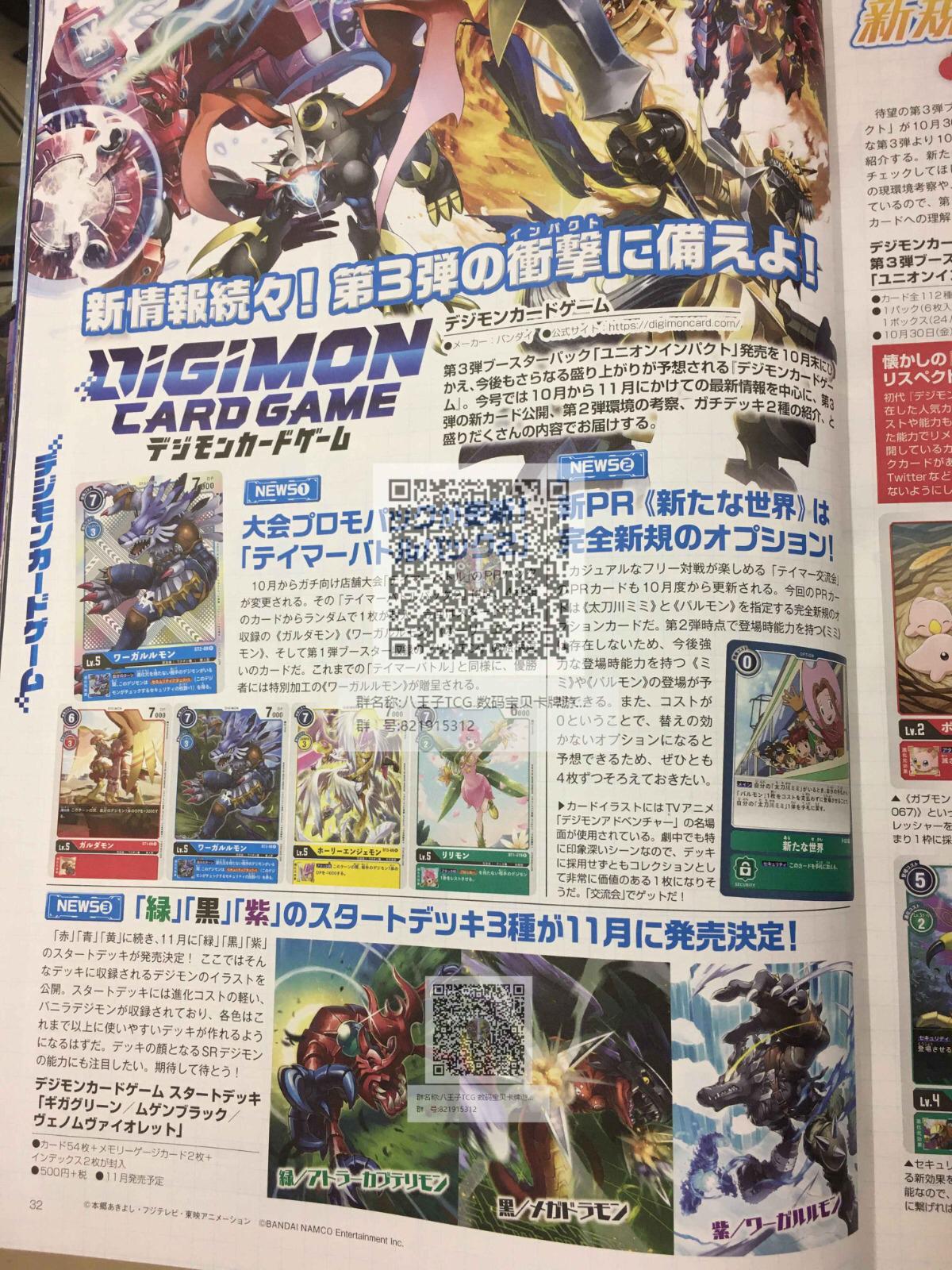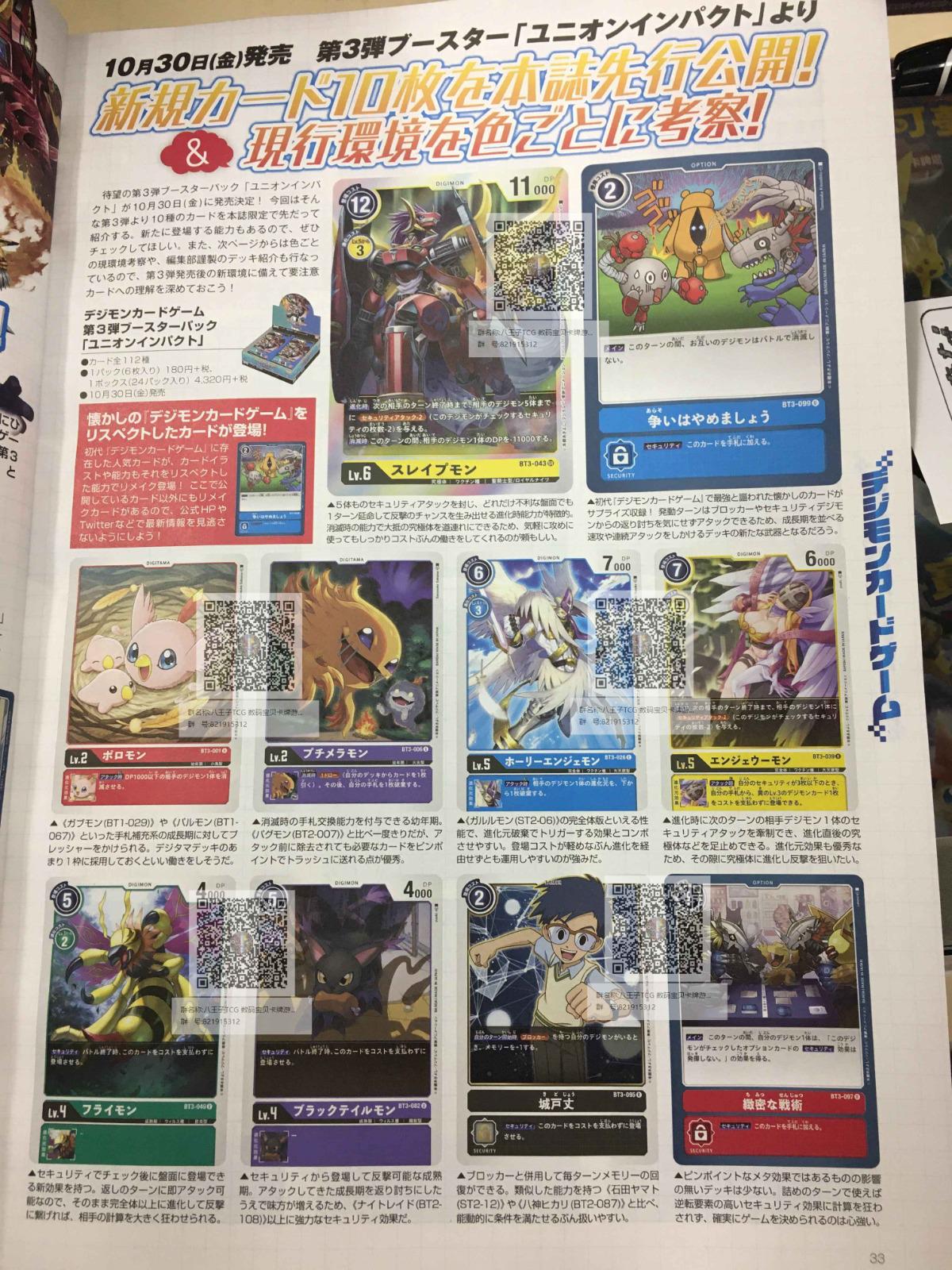 Let's go in order, starting with the left image.
We knew a second Tamer Battle Pack was coming after being
announced on a promo poster
. We already saw the Winners card of WereGarurumon before, so let's look at the cards from the pack itself.
We'll wait to go over numbers since they aren't fully visible, but they are all parallel cards of existing cards. This time we get Garudamon, WereGarurumon (using the same art as the winners card), HolyAngemon, and Lilymon.
Next to that we get to see the Digimon Adventure fan scene vote card that we've seen previously.
At the bottom we get to see our first bits of artwork from the new starter decks:
AtlurKabuterimon is shown from Giga Green
Megadramon from Mugen Black
Were Garurumon (Black) from Venom Violet
Some really nice art there, looking forward to seeing that clean soon.
Then page 2 is dedicated to Booster Set 3.
We'll go over the cards in detail once we have clean art, but we get to see... Sleipmon, Poromon, PetitMeramon, HolyAngemon, Angewomon, Flymon, BlackTailmon, and a new card for Jou!
There are also two more, but those were were mentioning separately. The cards at the top and bottom right are Digimon Card Game interpretations of cards from Hyper Coliseum.
At the top right is Let's Stop Fighting. It features new art, that includes a redraw of the Monzaemon featured on the original card (Bo-51 from Booster Set 1 of the original card game.)
At the bottom right is Elaborate Tactics. It features new art. The first Elaborate Tactics card (SP-3, a promo card from the original card game) featured Mameo and some Digimon playing the card game. Here we get WarGreymon and BlackWarGreymon doing the same (with Agumon cheering.)
Clean images soon hopefully.
Thanks to
digicaplayer
for sharing and a member of a TCG group on QQ for taking the images.
And last up...
Episode 45 of Fun Digica just went up!
With the Monochrome Tournament over, they've decided to do a bit of a special episode featuring 2 matches! Hideyoshi and Cody battle against the members of comedy group Cocolo!
Both members of Cocolo have appeared in various Digimon livestreams, and the Digimon Card Battle tournament video series. Araki as a competitor and Yamadeya as an announcer.
A few screenshots.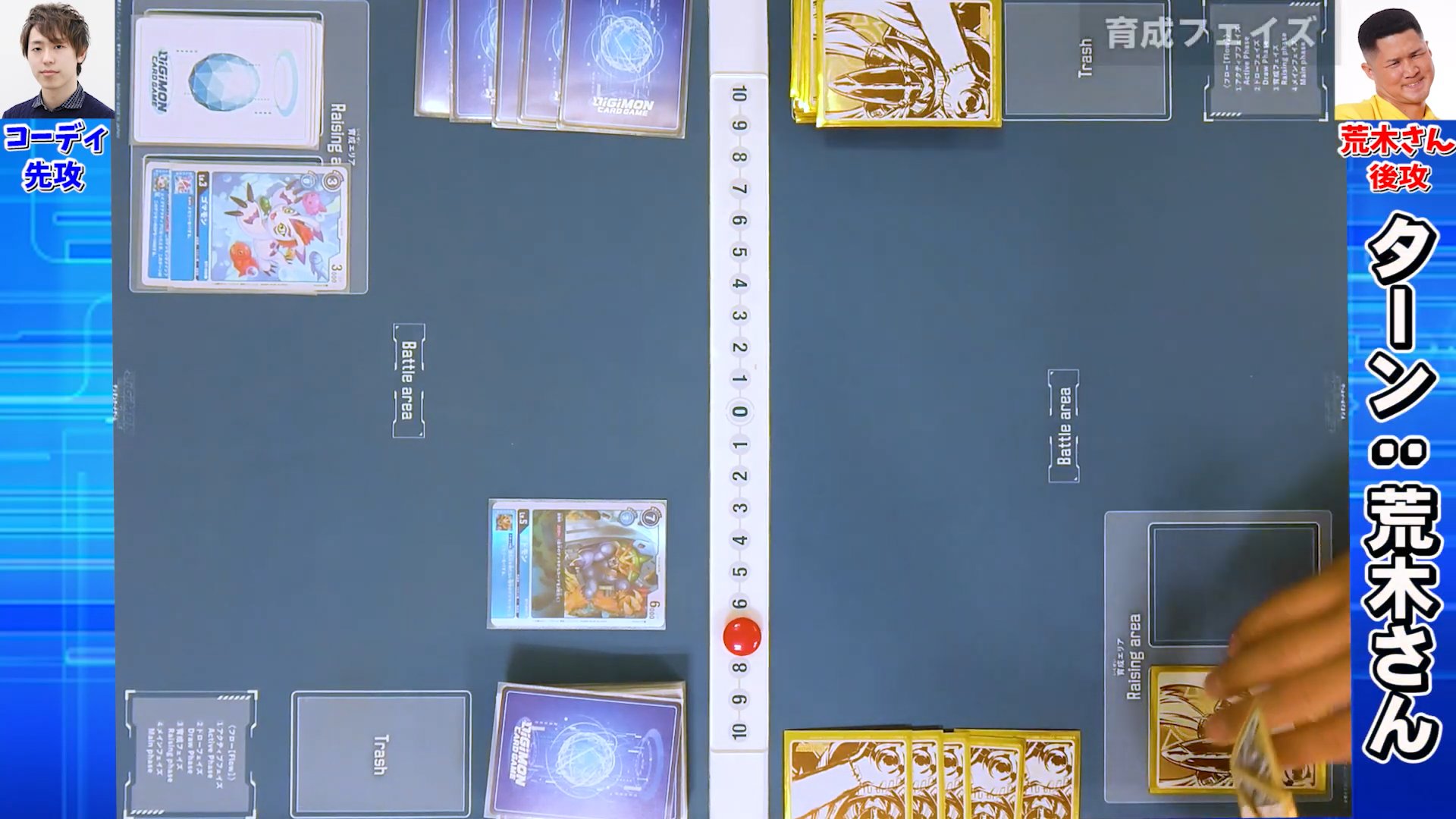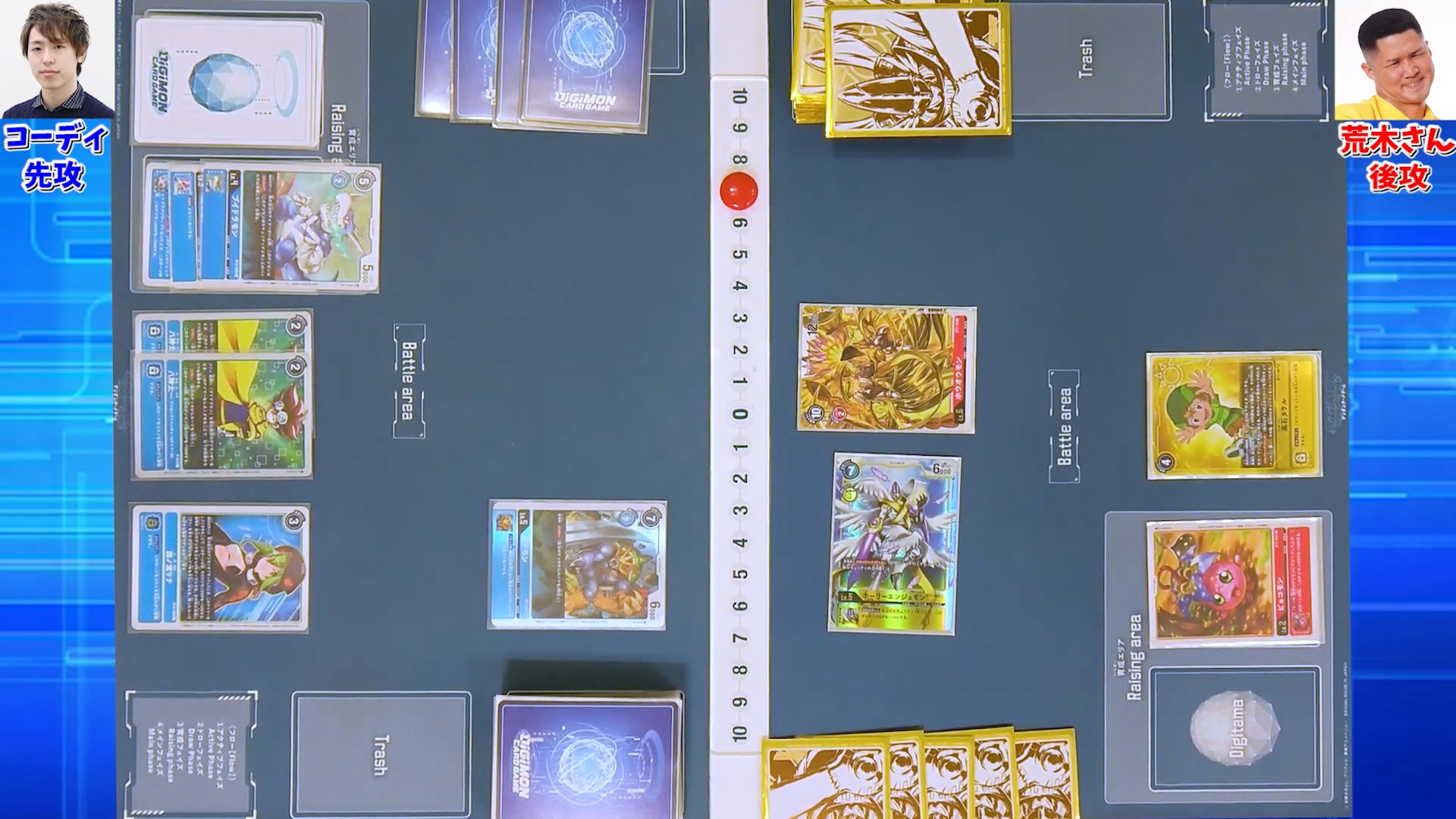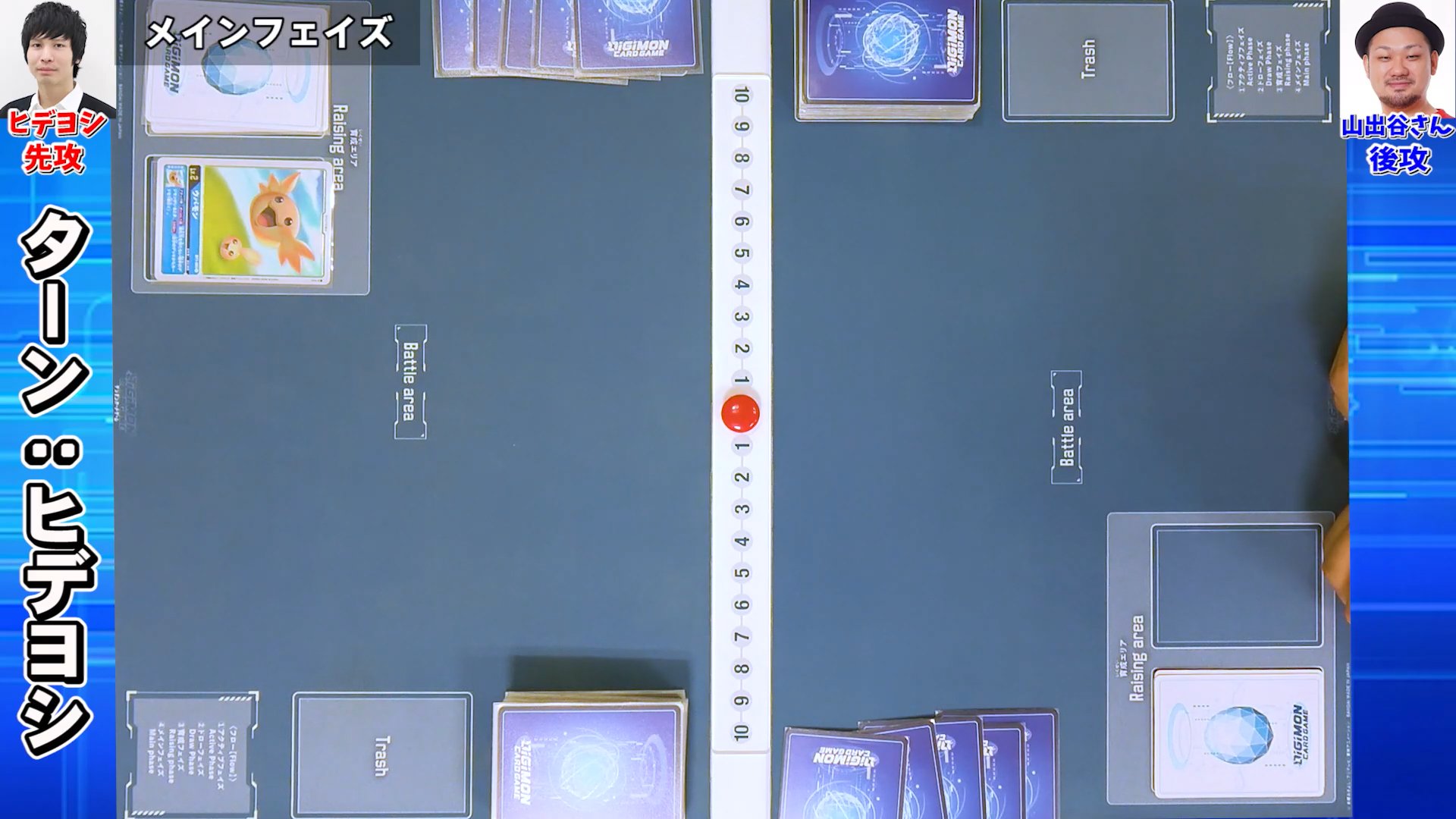 Booster Set 3 Union Impact
comes out in October.
We've also recently gotten details for Booster Set 4 Great Legend
, coming in December.
Pre-orders for the Green, Purple, and Black starter decks have opened
. They are out in November.
Digimon Card Game Booster Set 2 Ultimate Power is out!
Booster Set 2 Ultimate Power Card Images
And images from previous Digimon Card Game releases:
Starter Decks 1, 2, and 3, and first 10 promo cards
Booster Set 1 New Evolution
V-Tamer Promo Cards
Purple/Black Promo Set
Tamer Battle Pack 1 and Tamer Battle Winner's Card
Index of Fun Digica & Card Battle episodes:
Last edited: