Show User Social Media
Hide User Social Media
Joined

Sep 8, 2006
Messages

16,625
Some card game updates...
First up, an update on the new card sleeves
we found out about recently
.
They're sold out now, but we have some more details on them. The sold out listing HLJ had before was actually for one of the four new sleeve sets at random.
HLJ has put up a new listing that gets you sets of all 4 new card sleeves
(buying from the link helps the site!) It's $22.24 and comes out in December.
On top of that...
Episode 43 of Fun Digica just went up!
This episode continues the 'Monochrome Tournament', a series of battles where Cody and Hideyoshi will use single color decks to decide what the strongest color in the Digimon Card Game is. After the match they give us some new card previews of Booster Set 3 Union Impact!
This time it is the semi-finals, with green vs. yellow!
A few screenshots.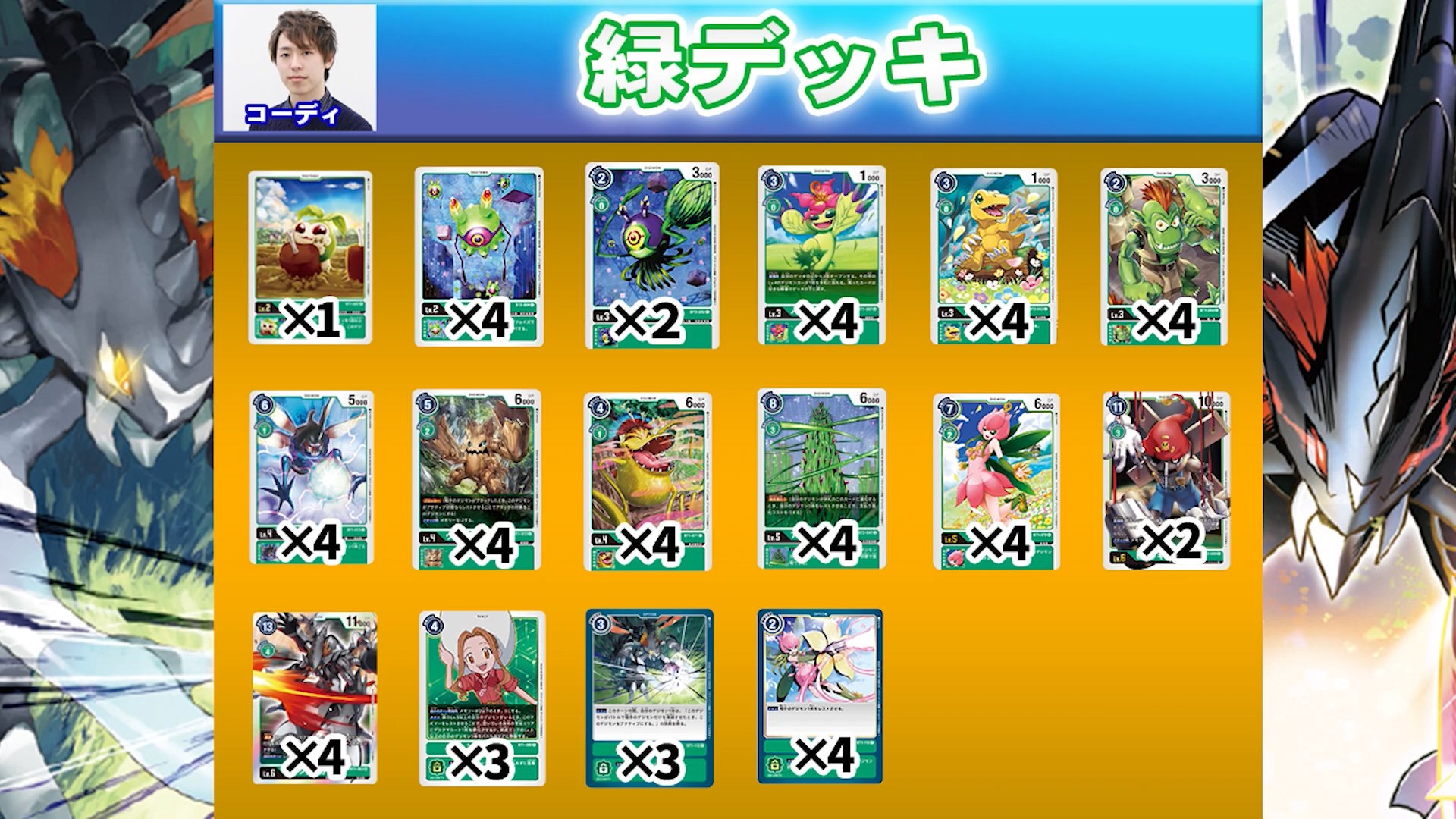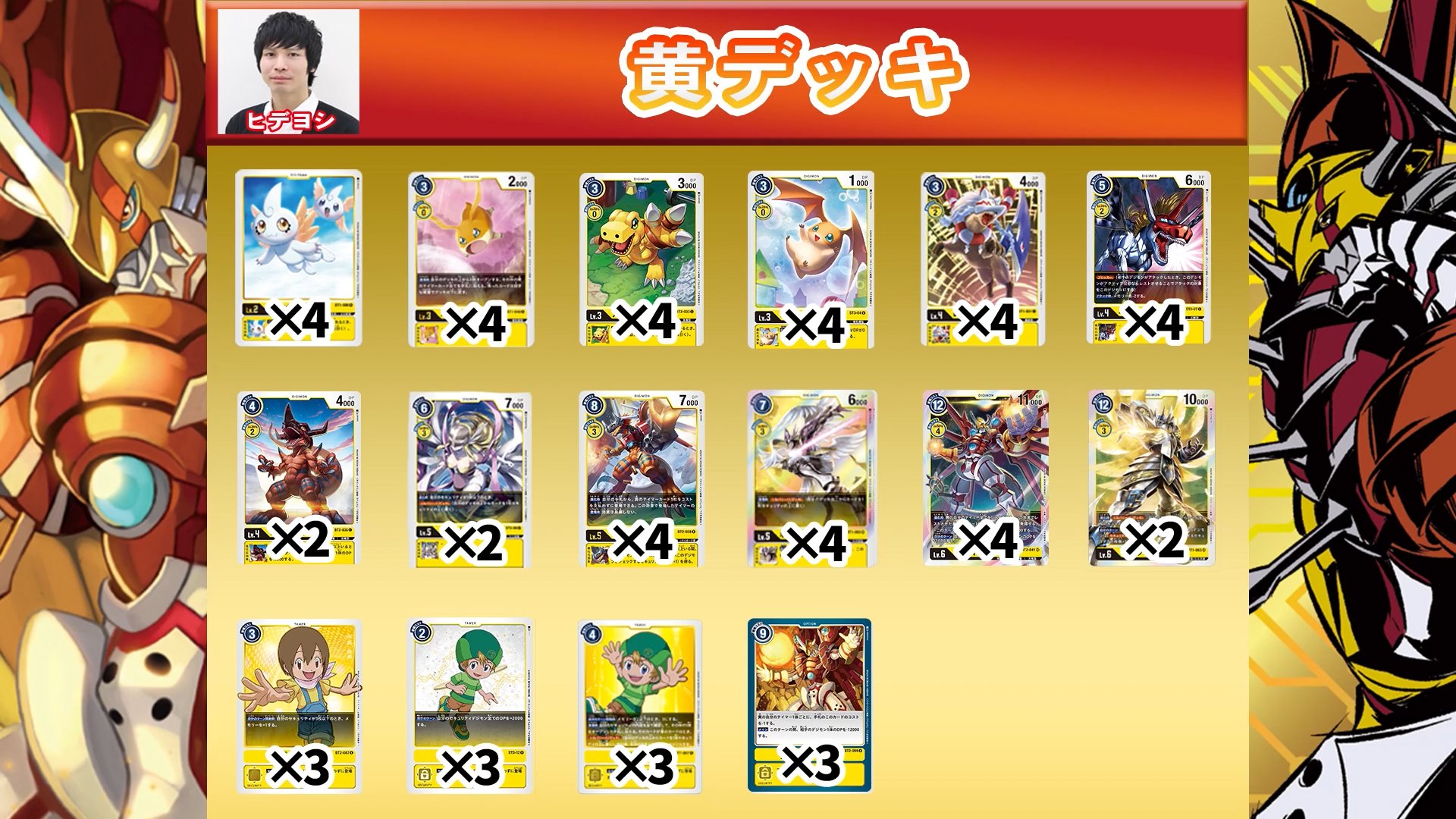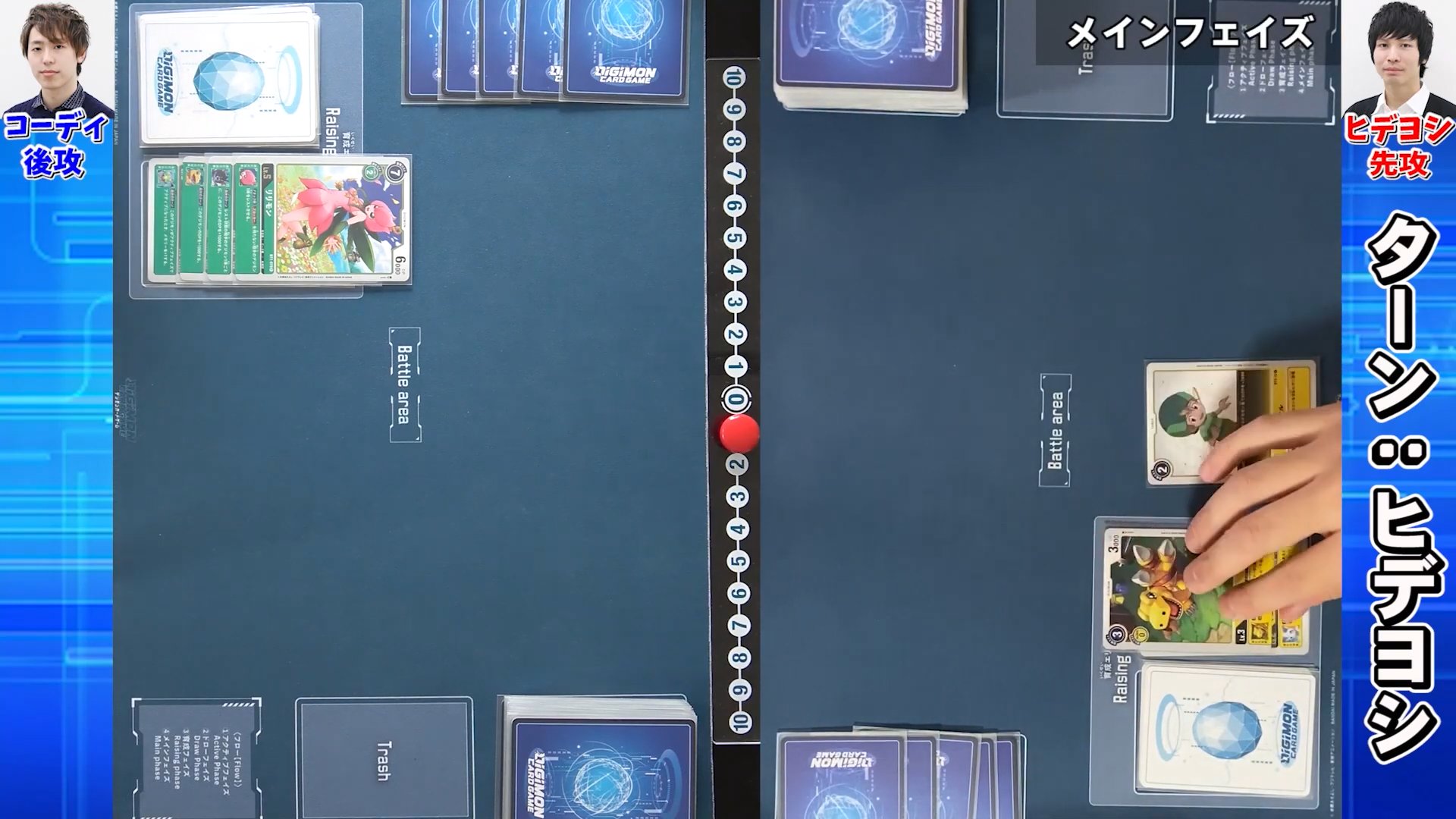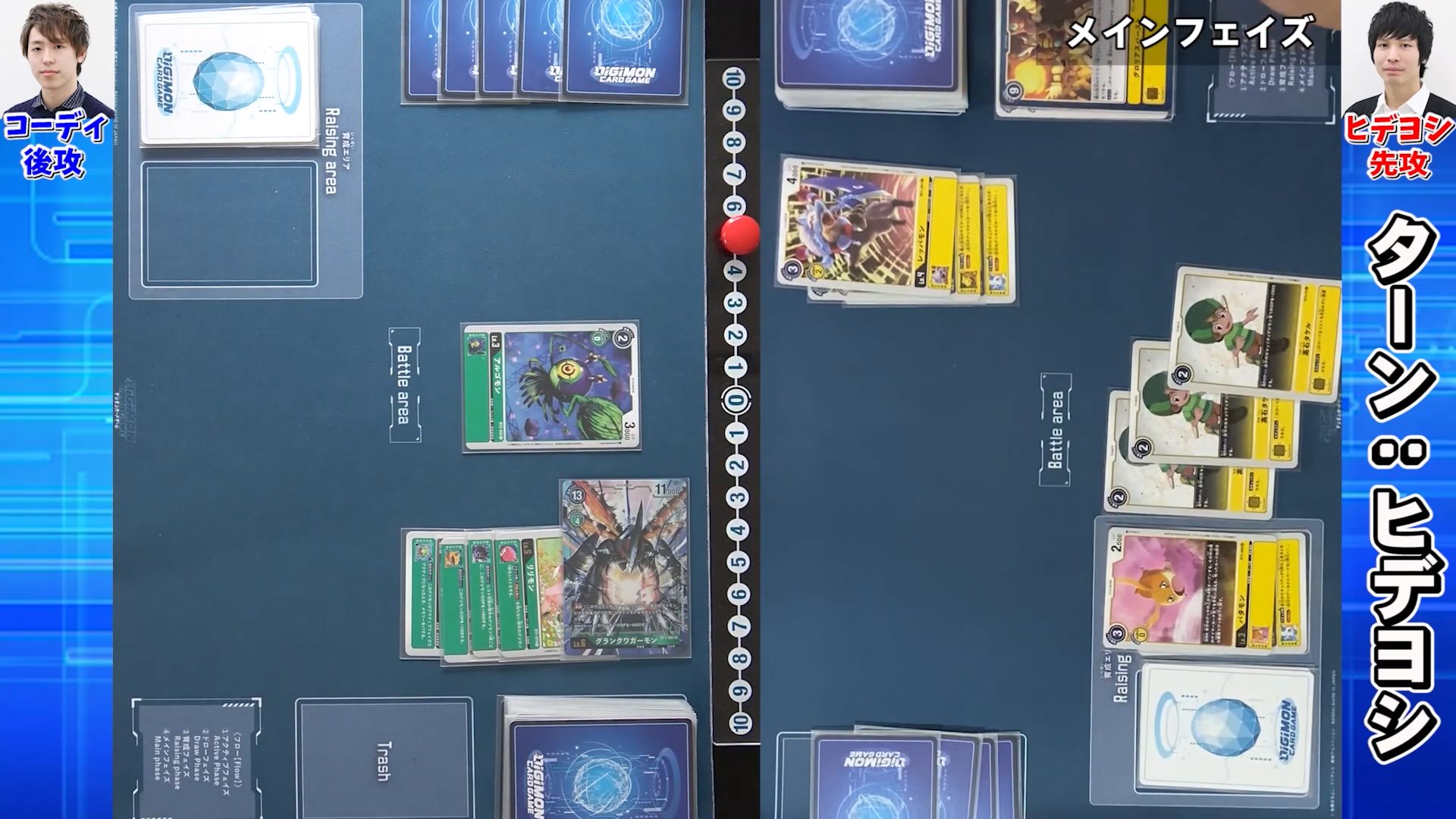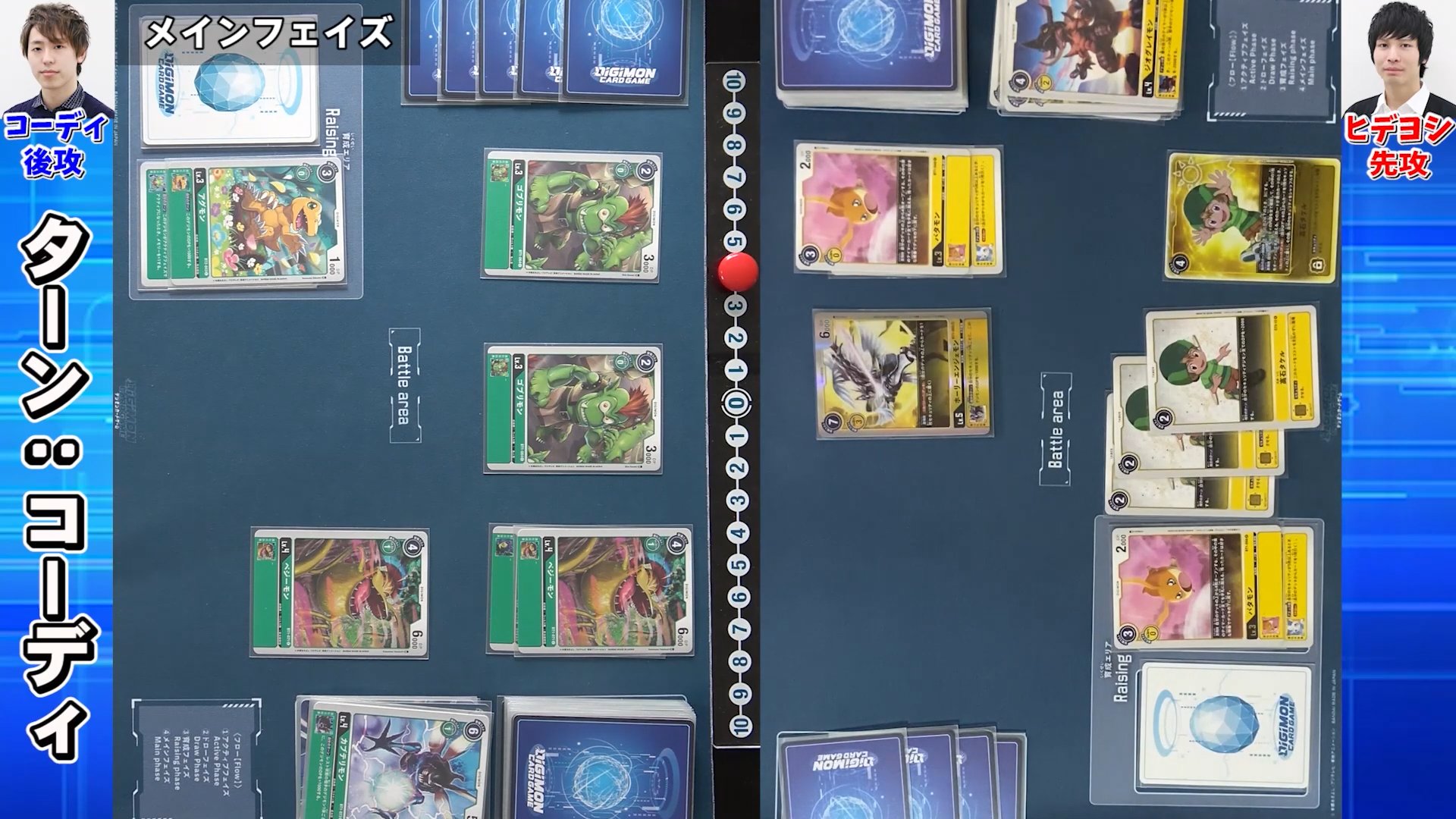 Plus, the card previews from this episode!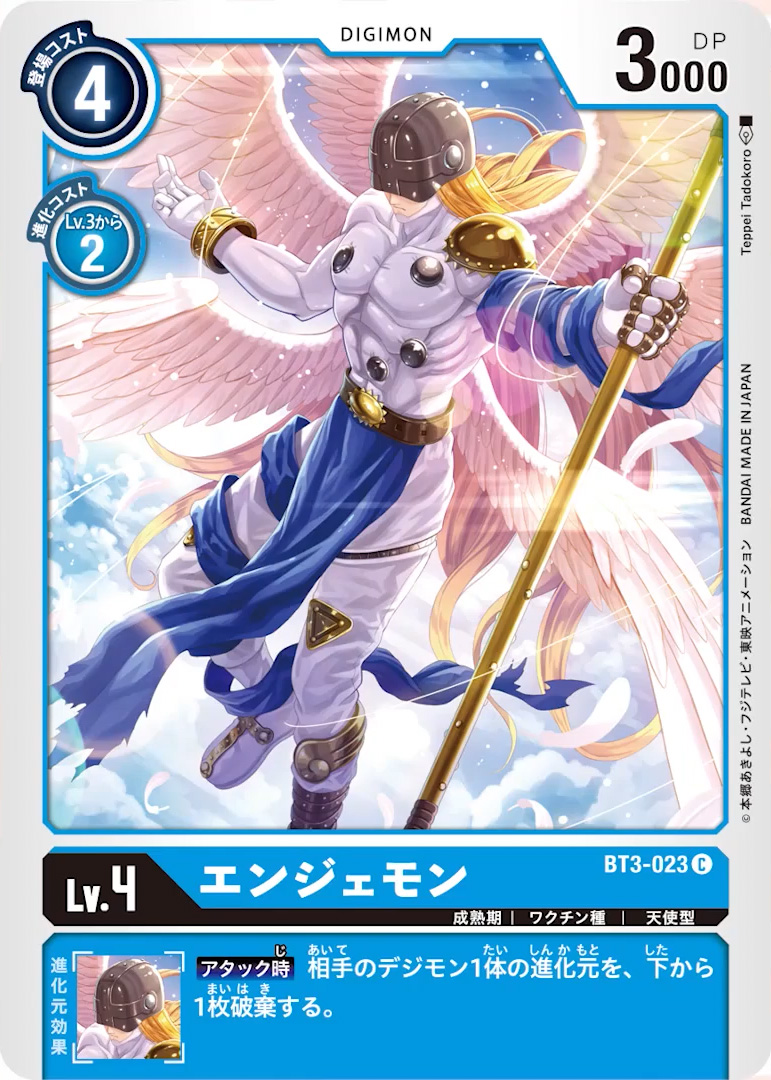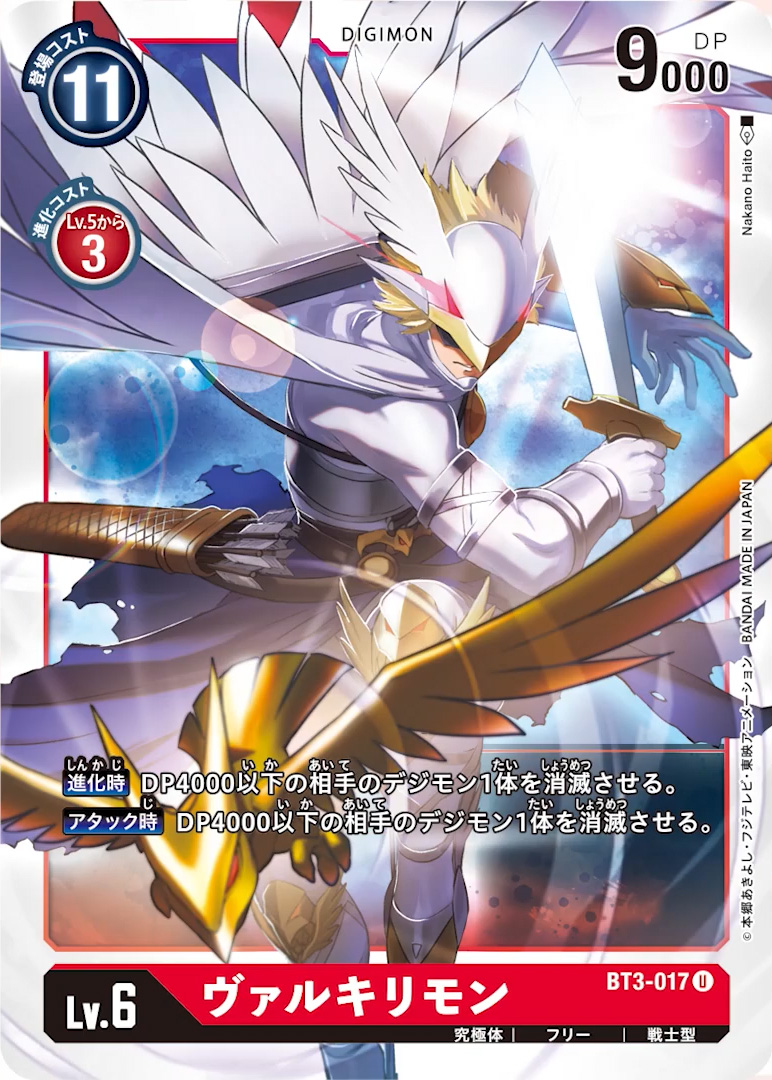 The previews this time are a new Angemon card, plus Valkyrimon!
Angemon gets an image with a real 'angel descending from the heavens' vibe to it, and Valkyrimon gets some nice artwork that shows him in what appears to be the midst of doing multiple attacks at once, along with multiple interesting light effects (not completely dissimilar from lightening effects on the Angemon cards.)
Hopefully this means we will be getting a bunch more card previews sooner rather than later.
Prior clean look at cards from Booster Set 3 Union Impact:
BelialVamdemon & Dinobeemon from Fun Digica
Booster Set 3 Union Impact
comes out in October.
We got our first extended look
at it in a recent issue of V-Jump, plus recently got
a clean look at the booster pack packaging
.
Pre-orders for the Green, Purple, and Black starter decks have opened
. They are out in November.
Digimon Card Game Booster Set 2 Ultimate Power is out!
Booster Set 2 Ultimate Power Card Images
And images from previous Digimon Card Game releases:
Starter Decks 1, 2, and 3, and first 10 promo cards
Booster Set 1 New Evolution
V-Tamer Promo Cards
Purple/Black Promo Set
Tamer Battle Pack 1 and Tamer Battle Winner's Card
Index of Fun Digica & Card Battle episodes: