Show User Social Media
Hide User Social Media
Joined

Sep 8, 2006
Messages

14,750
A few card game updates...
First up,
the clean card article for Booster Set 6
has been updated with all the parallel cards.
A new printable playmat!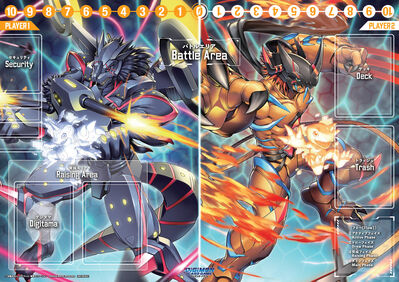 This time the playmat features artwork of Agumon Bonds of Courage and Gabumon Bonds of Friendship from Booster Set 6 Double Diamond.
You get the playmat by
doing a questionnaire
about getting the game. We've gone ahead and extracted the image from the PDF and put it in the gallery under promo items for the new card game. The image embed above is a smaller version, but clicking it links to the full size ones so you can use and print it.
And then some Booster 7 Next Adventure info...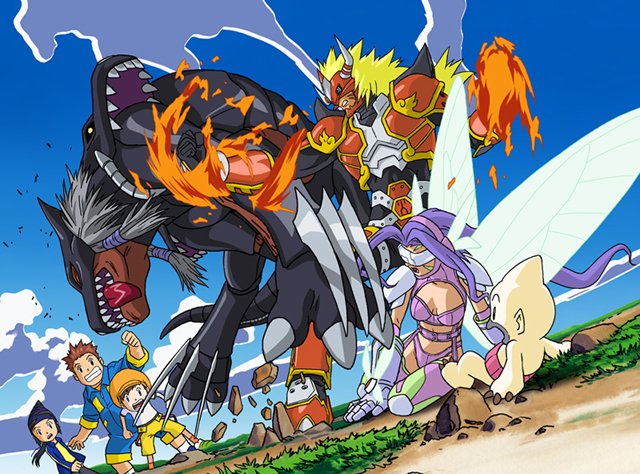 Thanks to info from Japanese card shops
it appears a sales sheet is floating about, although we have no images of it yet. (The image above is just something to include to break up the post a bit.)
Some bullet points for the booster look to be:
A variety of popular Digimon will be added, including characters from Digimon Frontier.
Many Digimon related to hybrid forms will appear.
New anime character cards (this is likely referencing Tamer cards of characters from Frontier.)
Campaign cards connected to Digimon Adventure:, to increase the number of eye-catching cards, which will make buyers happy.
Booster Set 7 will be released on August 27th.
The set will be 112 cards total with distribution as such:
Common, 44 cards
Uncommon, 30 cards
Rare, 26 cards
Super Rare, 10 cards
Secret Rare, 2 cards
In addition to the 112, there will also be 8 campaign cards.
More details about Booster Set 7 can be found
here
.
Update- Tweaked the translation.
And last up...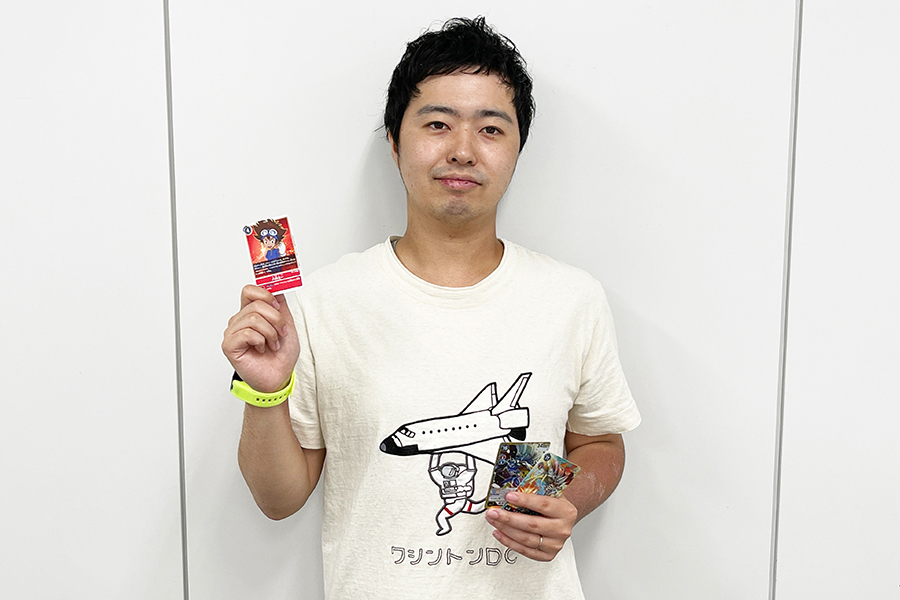 Digimon Partners put up an interview
with card game producer Goto P.
Some translated details...
The new card game was decided on based on the 'Reboot' project (the overarching idea of relaunching the brand strongly, along with the launch of Adventure
, and that they know the old Digimon card game used to be very popular.
Goto P was originally in charge of Battle Spirits. He was a bit surprised he was put in charge of the new game, but he had also been in charge of the Digimon stuff for Battle Spirits, so he had a connection with it.
Ryan Miller, famous card game designer, helped design the important aspects of the game, like the gauge. Goto P worked to make sure it felt like it fit Digimon.
Fixed route evolutions weren't used because he felt it would be more fun if you could construct the deck as you wished, only having to worry about cost, level, and color, rather than locked evolution paths as the main play element of the game.
They were worried the game would come out and no one would buy it, and of course, with the pandemic, they had to delay tournaments and other real events.
They had planned to put together a larger promotional team once the game launched, but when it came out the response was much larger than they thought. To the degree there were unexpected sell outs, which left people unable to find the cards. They were happy it sold well, but they had to deal with those issues.
They thank for the fans for supporting the game, which allows them to continue to do more with it. They are listening to feedback to make improvements.
Lots of positive feedback regarding art and how fun the game is. They also know people have been excited for including 'this or that' Digimon. From a business perspective, the focus will continue to be famous Digimon, anime Digimon, etc. but they are happy that players have been excited to see Digimon that don't often appear. It lets them feel like they can continue with a wide variety of content for a long time.
He notes that if a Digimon hasn't appeared, it doesn't mean they hate it (said with a laugh.) Consider it along the lines of saving it for the future.
They also got word of problems. Can't buy it, pull rate is too low for rare cards, etc. They've also heard that green is overly strong or that judgment calls have become overly complex. They are trying to not ignore them.
Color balance has been hard. They try to maximize unique strengths. They're watching the way people play closely to improve this.
Double Diamond's main focus was to include characters from Kizuna. They also had the anniversary card vote as a bonus. They also specifically tried to enhance black decks, as players have felt it hasn't been strong enough.
They're considering new gimmicks/effects to expand the game, but they are also aware fans sometimes don't want these. Their main goal in adding new things is to solve problems in the current makeup of the game along with balance.
They hope tournaments and other things that had to be delayed/cancelled will be done soon. The game is doing well all over the world, which reminds them how popular Digimon is outside of Japan, and they want people to feel like they could have a match against someone from anywhere, and gain the feeling of being the strongest card player in the world.
Staff made a blue deck for the interview host to play against Goto P.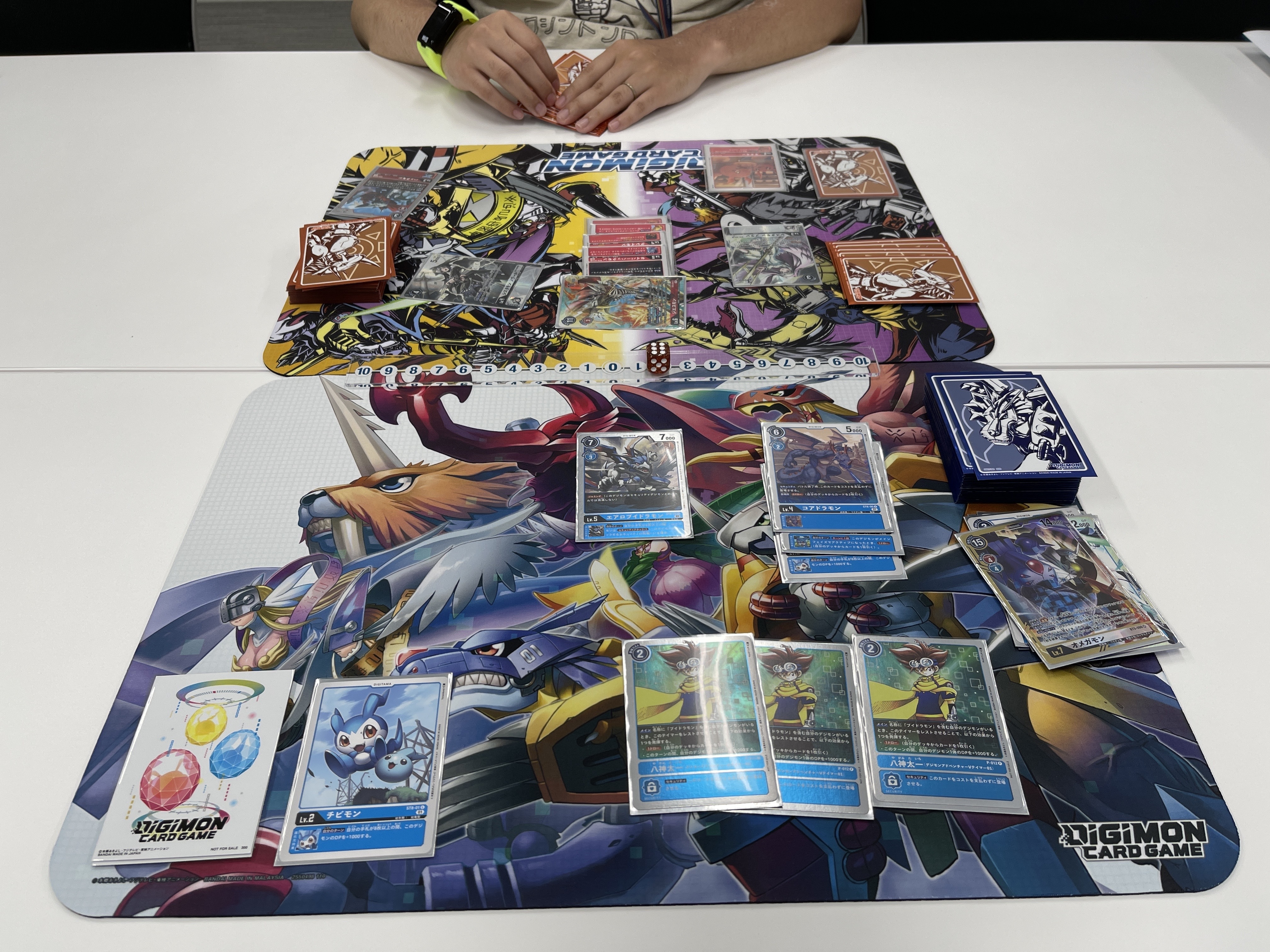 Goto P won. He notes that Omegamon would have beaten him, but frankly, he was beaten before that happened.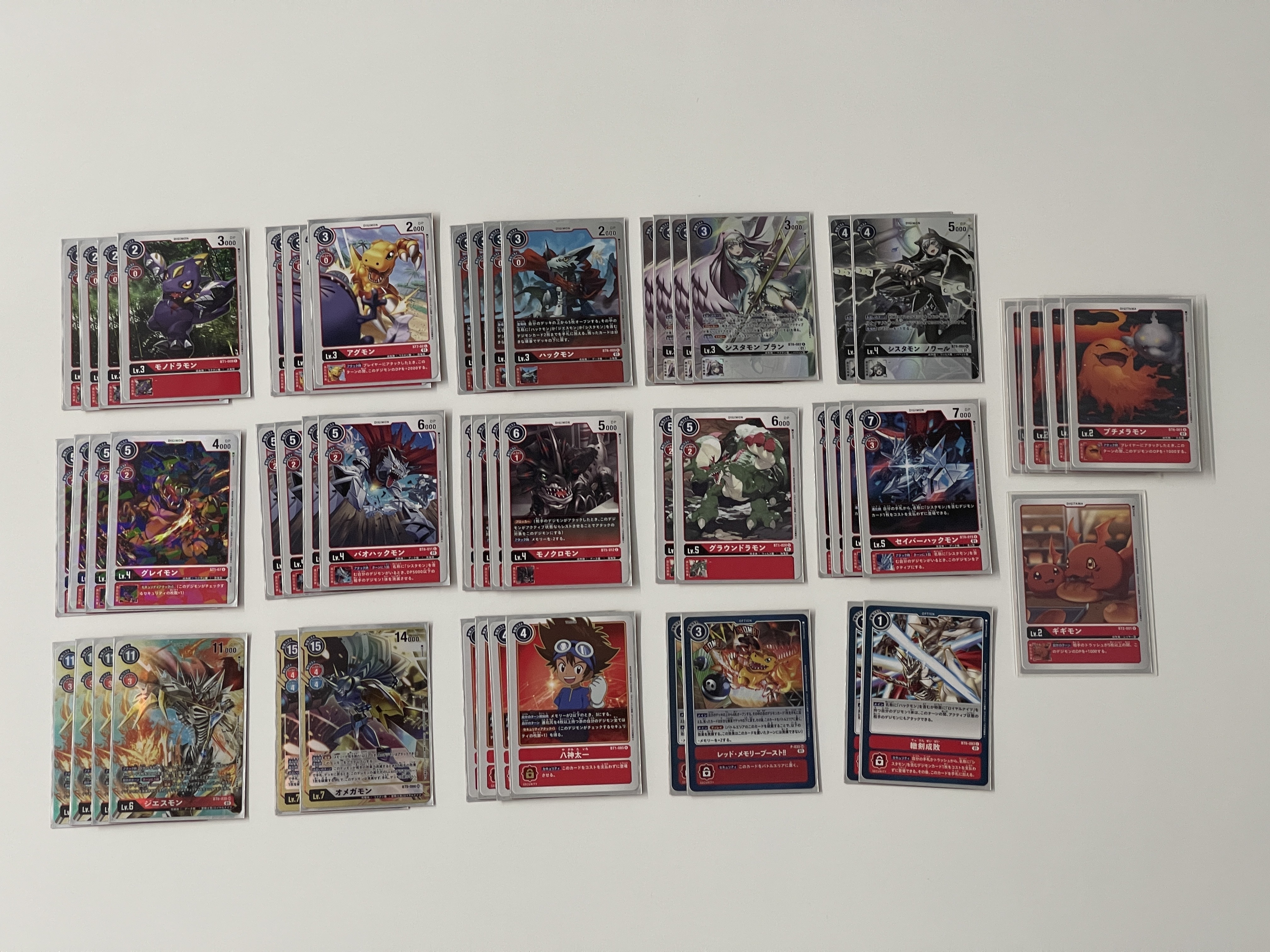 Goto P's current deck list, which contains cards from Double Diamond:
BT2-001 Gigimon (x1)
BT6-001 PetitMeramon (x4)
BT1-009 Monodramon (x4)
ST7-02 Agumon (x4)
BT6-009 Hackmon (x4)
BT6-082 Sistermon Blanc (x4)
ST1-07 Greymon (x4)
BT5-012 Monochromon (x4)
BT6-084 Sistermon Noir (x2)
BT6-011 BaoHackmon (x4)
BT1-020 Groundramon (x2)
BT6-015 SaberHackmon (x4)
BT6-016 Jesmon (x4)
BT5-086 Omegamon (x2)
BT1-085 Taichi (x4)
P-035 Red Memory Boost (×2)
BT6-093 Tekken Seibei (x2)
A nice batch of card game updates... the last clean card images from Booster Set 6, a new printable playmat, some details for Booster Set 7, plus some interview details!
We have
clean card images of Booster Set 6 Double Diamond Cards, the 1st Anniversary Adventure Pack, and more
!
We've also gotten our
first details for Booster EX-01 Classic Collection
!
And images from previous Digimon Card Game releases:
Starter Decks 1, 2, and 3, and first 10 promo cards
Booster Set 1 New Evolution
Booster Set 2 Ultimate Power
V-Tamer Promo Cards
Purple/Black Promo Set
Tamer Battle Pack 1 and Tamer Battle Winner's Card
Booster Set 3 Union Impact
Starter Decks 4, 5, & 6, plus Tamer Battle Pack 2 & winner's Card 2, & 1st 2 scene vote cards
Booster Set 4 Great Legend, Tamer Battle Pack 3, 3rd Scene Vote, Dark Digimon Promo Pack, & Apparel Cards
Booster Set 5 Battle of Omega, plus Tamer Battle Pack 4, 4th Scene Vote, & Vital Bracelet Pack-In Cards
Starter Decks 7 & 8, plus Delay Promos, Tamers Battle Pack 5, 1st Anniversary Promos, & Pulsemon
Last edited: