Show User Social Media
Hide User Social Media
Joined

Sep 8, 2006
Messages

17,396
The Large Tamer Exchange Party Online Winter 2021 was earlier, and they streamed an 'opening ceremonies' event featuring various memebrs of the Card Game and Card Battle team.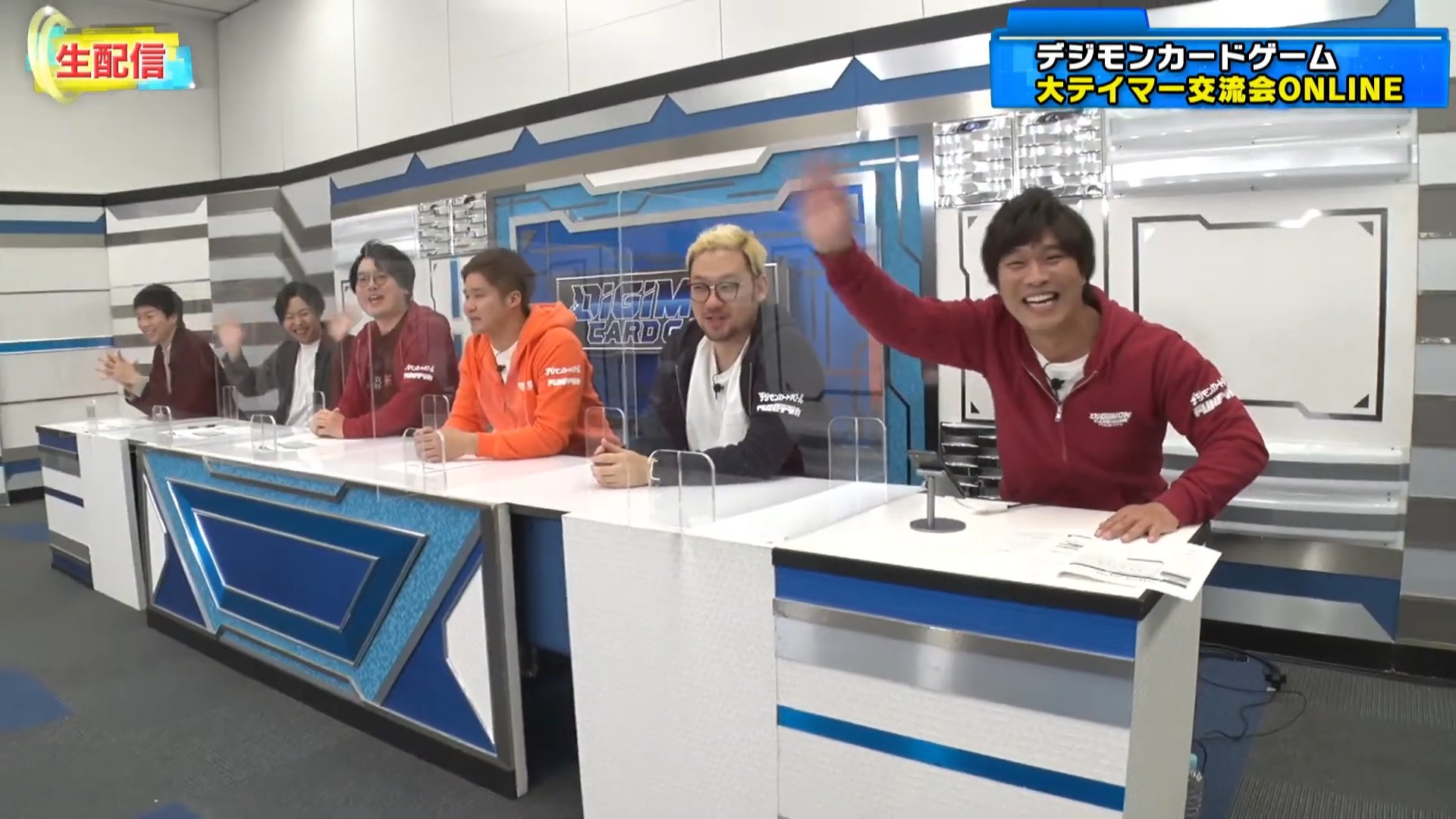 The opening was fun, and about what you would expect.
Some contest/giveaway type things were also announced during it for those in Japan.
The closing ceremonies was a bit more interesting though...
First up, we got to see some art for the upcoming Booster Set 9, our first art previews of the set in fact...
​
We got a look at the packaging of
Booster Set 9 X Record
, featuring Alphamon on the packaging, which isn't a huge surprise. We also get a look at the logo for the set.
The set, out on February 25th, will have X-Antibody as the main theme. We also get a preview of some more Alphamon artwork (which may hold a surprise based on how you look at it.)
And then after that...
​
They announced an online system for the Digimon Card Game. There have been hints in the past that this was coming, but this is the first formal announcement.
They showed off various footage of the system (it appears to be unnamed at the moment, just being called 'Online System'.)
The system will allow online play of the Digimon Card Game, with voice chat. It's first usage will be in the upcoming Japan-US vs event.
Worldwide play is part of the reason it was designed. It appears at first they plan to use it for events, as mentioned, but will look at expanding it outwards a bit after Spring 2022, as a way for new users to try out the card game, for promotional usage, etc.
At least for now it appears the plan is to take it slow, but we will see. Exciting for fans of the card game that it's being put together, and hopefully expansion happens fast, as it'd be an easy way to get more people playing. (Various details above may be slightly off based on translation.)
We have clean card images from
Booster Set 8 New Hero, Starter Deck 11, plus Tamer Battle Pack 9 & Event Cards
.
We have the first info for
Booster Set 9 X-Record
.
We have details for the
2nd Theme Booster, Digimon Tamers.
And images from previous Digimon Card Game releases:
Starter Decks 1, 2, and 3, and first 10 promo cards
Booster Set 1 New Evolution
Booster Set 2 Ultimate Power
V-Tamer Promo Cards
Purple/Black Promo Set
Tamer Battle Pack 1 and Tamer Battle Winner's Card
Booster Set 3 Union Impact
Starter Decks 4, 5, & 6, plus Tamer Battle Pack 2 & winner's Card 2, & 1st 2 scene vote cards
Booster Set 4 Great Legend, Tamer Battle Pack 3, 3rd Scene Vote, Dark Digimon Promo Pack, & Apparel Cards
Booster Set 5 Battle of Omega, plus Tamer Battle Pack 4, 4th Scene Vote, & Vital Bracelet Pack-In Cards
Starter Decks 7 & 8, plus Delay Promos, Tamers Battle Pack 5, 1st Anniversary Promos, & Pulsemon
Booster Set 6 Double Diamond Cards, the 1st Anniversary Adventure Pack, and more
Booster Set EX-01 Classic Collection, plus Tamer Battle Pack 6 & 7, Tyranomon & dual Zeromaru Promo Cards
Booster Set 7 Next Adventure, Campaign Cards, & Tamers 20th Promo Cards
Starter Decks 9 & 10, plus Tamers Battle Pack 8, Ghost Game Promos, Online Promos, Tamers Evolution Box 1, & Amazon Starter Promos