Show User Social Media
Hide User Social Media
Joined

Sep 8, 2006
Messages

14,709
A few card game updates!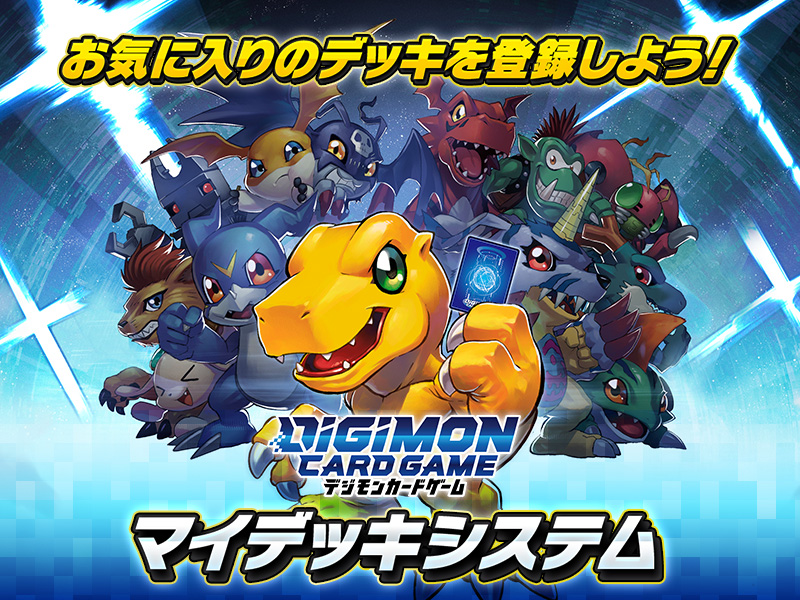 First up, the previously announced
'MyDeck' service is open
. It requires a Bandai ID to use.
It's free and adds a few different things for Digimon Card Game fans:
It allows you to register decks and get basic details about that deck and cards.
You can also share them on social media.
It also allows you to simulate opening hands.
Then upcoming promo cards!
The eighth Tamer Battle Pack will be given away to all participants at
Tamer Battle events
in October,
as we found out a few days ago
.
It features parallel cards of:
Goburimon from Booster 1
PetitMerimonfrom Booster 3
Andiramon from Booster 3
Gabumon from Booster 5
Each of these work the same as any other parallel card, they have different artwork, but are for gameplay and deck building purposes, the same card as the card they are parallel cards of.
Winners at those Tamer Battle events will get a new Winners card...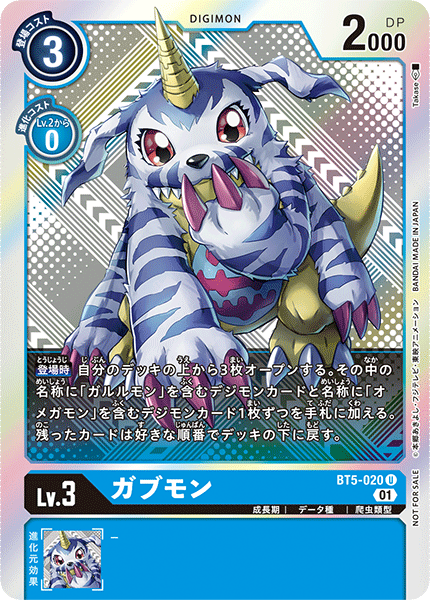 The Winners Card this time is an alternate parallel card of Gabumon.
Also...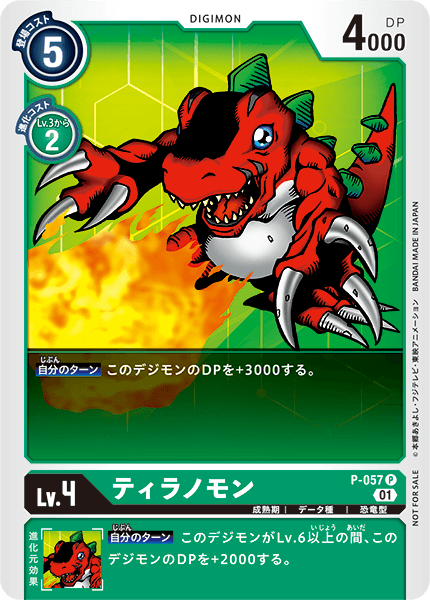 It's been announced that participants of Tamer Meeting events in October
will get the recent promo card of Tyranomon.
Nice that the MyDeck service is up. The new battle pack also looks nice (and Gabumon goes with the Agumon card from the previous set themewise!)
We have clean card images from
Booster Set 7 Next Adventure, Campaign Cards, & Tamers 20th Promo Cards
.
We have the first info for
Booster Set 8 New Hero
&
the Special Entry Set.
We also have our first details for
Starter Decks 9 and 10 Ultimate Ancient Dragon & Tactician from Another World
. Plus the
2nd Theme Booster, Digimon Tamers.
And images from previous Digimon Card Game releases:
Starter Decks 1, 2, and 3, and first 10 promo cards
Booster Set 1 New Evolution
Booster Set 2 Ultimate Power
V-Tamer Promo Cards
Purple/Black Promo Set
Tamer Battle Pack 1 and Tamer Battle Winner's Card
Booster Set 3 Union Impact
Starter Decks 4, 5, & 6, plus Tamer Battle Pack 2 & winner's Card 2, & 1st 2 scene vote cards
Booster Set 4 Great Legend, Tamer Battle Pack 3, 3rd Scene Vote, Dark Digimon Promo Pack, & Apparel Cards
Booster Set 5 Battle of Omega, plus Tamer Battle Pack 4, 4th Scene Vote, & Vital Bracelet Pack-In Cards
Starter Decks 7 & 8, plus Delay Promos, Tamers Battle Pack 5, 1st Anniversary Promos, & Pulsemon
Booster Set 6 Double Diamond Cards, the 1st Anniversary Adventure Pack, and more
Booster Set EX-01 Classic Collection, plus Tamer Battle Pack 6 & 7, Tyranomon & dual Zeromaru Promo Cards