Show User Social Media
Hide User Social Media
Joined

Sep 8, 2006
Messages

14,148
A few card game event updates in Japan...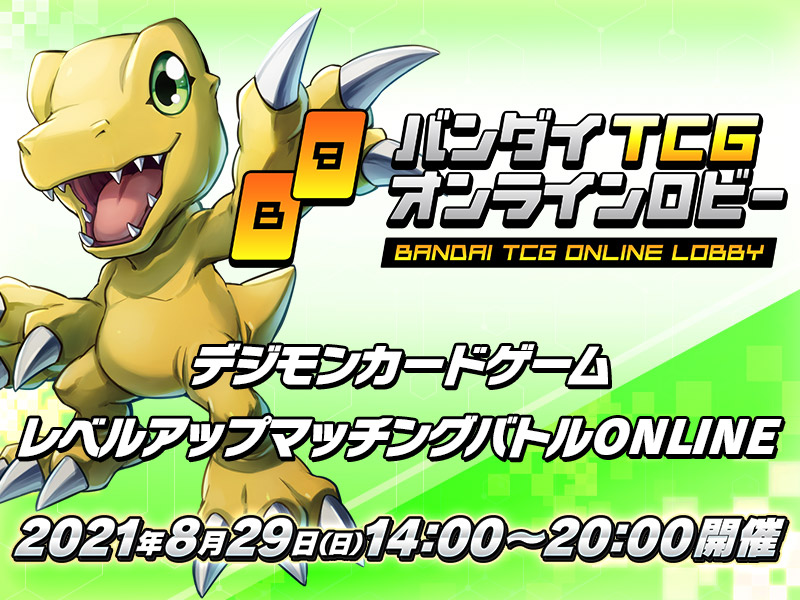 First up,
the Level Up Matching Battle Online event has been announced
.
This will be August 29th with no pre-registration needed.
This one will use the level system that a few prior events have used.
You start at level 1, and with every 2 wins you go up a level, with each new level also unlocking a prize...
2 wins gets you to Level 2, where you get the 3 recent Tamers 20th promo cards.
4 wins gets you to Level 3, where you get Tamer Battle Pack 7.
6 wins gets you to Level Max, where you get the Winner's Card equivalent of Battle Pack 7.
On top of that, they will have a lottery using the 'Option Box' in the online venue.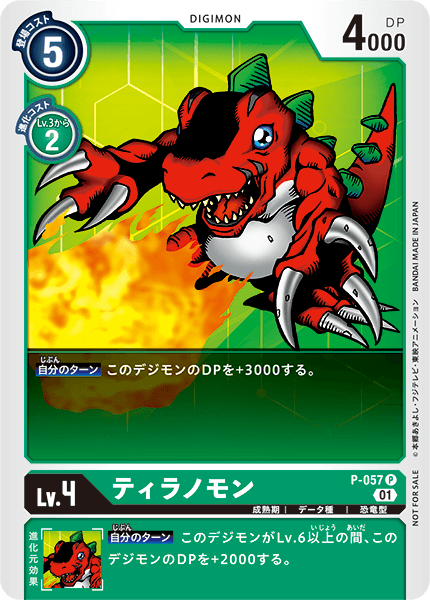 300 people will win the recent Tyranomon promo card.
And the other news...
The first round of the Digimon Card Game Championship
has been delayed in Japan
. First round events scheduled for September have been moved to October for safety reasons.
We have clean card images from
Booster Set EX-01 Classic Collection, plus Tamer Battle Pack 6 & 7, Tyranomon & dual Zeromaru Promo Cards
!
We've also gotten early details for
Booster Set 7 New Adventure
!
And images from previous Digimon Card Game releases:
Starter Decks 1, 2, and 3, and first 10 promo cards
Booster Set 1 New Evolution
Booster Set 2 Ultimate Power
V-Tamer Promo Cards
Purple/Black Promo Set
Tamer Battle Pack 1 and Tamer Battle Winner's Card
Booster Set 3 Union Impact
Starter Decks 4, 5, & 6, plus Tamer Battle Pack 2 & winner's Card 2, & 1st 2 scene vote cards
Booster Set 4 Great Legend, Tamer Battle Pack 3, 3rd Scene Vote, Dark Digimon Promo Pack, & Apparel Cards
Booster Set 5 Battle of Omega, plus Tamer Battle Pack 4, 4th Scene Vote, & Vital Bracelet Pack-In Cards
Starter Decks 7 & 8, plus Delay Promos, Tamers Battle Pack 5, 1st Anniversary Promos, & Pulsemon
Booster Set 6 Double Diamond Cards, the 1st Anniversary Adventure Pack, and more