Show User Social Media
Hide User Social Media
Joined

Sep 8, 2006
Messages

16,924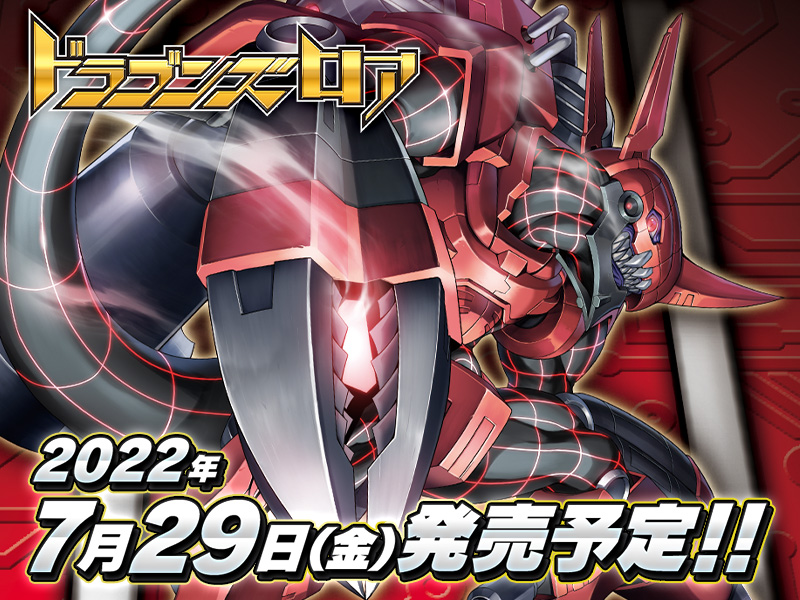 After getting early details about EX-03 Dragon's Roar
a couple weeks ago
, we have
our first preview
of art thanks to a promo image, plus a few additional details.
First up, EX-03 Dragon's Roar will be the third theme booster. Theme boosters are smaller booster sets, based on a single unifying theme (unlike the main booster sets, which have one main theme, and any number of sub-themes), and generally have many parallel cards.
Dragon's Roar is most commonly used as a Digimon classification, containing many dinosaur and dragon Digimon, which we can expect to see here.
The promo image is new artwork of Chaosdramon.
And for Dragon's Roar purchasers...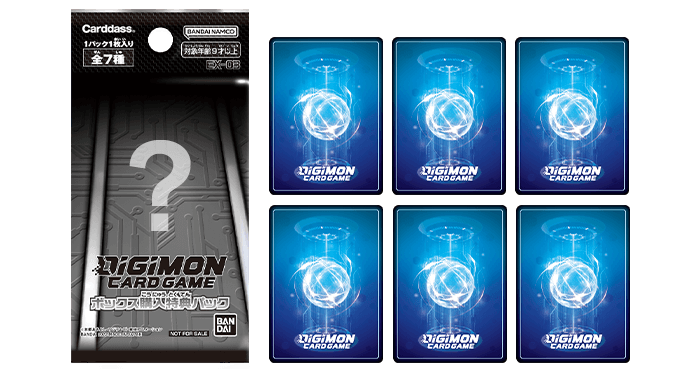 It will be the first theme booster to have a box topper purchase bonus.
Each box includes 1 of 7 bonus cards.
6 of the cards are parallel cards of cards from Dragon's Roar.
They tease the 7th with a different image and some text...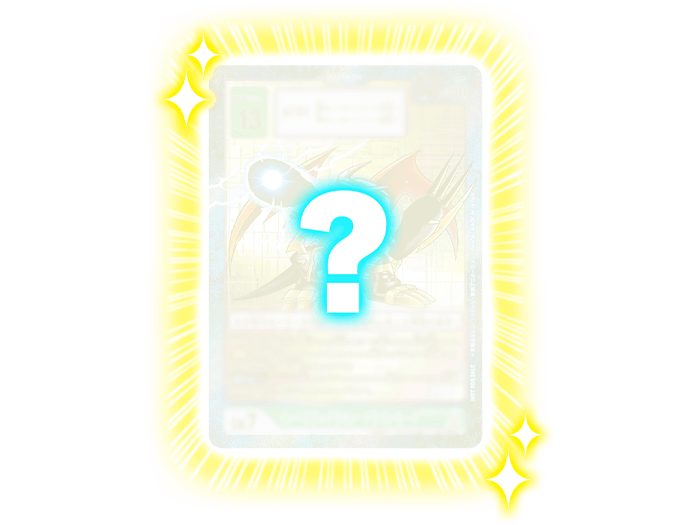 It's described as a 'dragon type' released in the past, with a special design.
The teaser is another Hyper Colosseum style card for the new card game. This one is Imperialdramon (Black) using his reference book artwork, which was also used in Bo-356 from the original Digimon card game, in Booster 7.
Assuming it isn't a parallel of a card from the set (or an original card), it would appear to be a parallel card of him from Booster Set 3, the only card he has so far (not including a parallel card.)
EX-03 Dragon's Roar will be out July 29th, 2022.
We have clean card images from
Starter Decks 12 & 13, Luxury Finished Tamers, plus Battle Pack 11
.
We have the first details for
Booster Set EX-03 Dragon's Roar
And images from previous Digimon Card Game releases:
Starter Decks 1, 2, and 3, and first 10 promo cards
Booster Set 1 New Evolution
Booster Set 2 Ultimate Power
V-Tamer Promo Cards
Purple/Black Promo Set
Tamer Battle Pack 1 and Tamer Battle Winner's Card
Booster Set 3 Union Impact
Starter Decks 4, 5, & 6, plus Tamer Battle Pack 2 & winner's Card 2, & 1st 2 scene vote cards
Booster Set 4 Great Legend, Tamer Battle Pack 3, 3rd Scene Vote, Dark Digimon Promo Pack, & Apparel Cards
Booster Set 5 Battle of Omega, plus Tamer Battle Pack 4, 4th Scene Vote, & Vital Bracelet Pack-In Cards
Starter Decks 7 & 8, plus Delay Promos, Tamers Battle Pack 5, 1st Anniversary Promos, & Pulsemon
Booster Set 6 Double Diamond Cards, the 1st Anniversary Adventure Pack, and more
Booster Set EX-01 Classic Collection, plus Tamer Battle Pack 6 & 7, Tyranomon & dual Zeromaru Promo Cards
Booster Set 7 Next Adventure, Campaign Cards, & Tamers 20th Promo Cards
Starter Decks 9 & 10, plus Tamers Battle Pack 8, Ghost Game Promos, Online Promos, Tamers Evolution Box 1, & Amazon Starter Promos
Booster Set 8 New Hero, Starter Deck 11, plus Tamer Battle Pack 9 & Event Cards
Booster Set 9 X Record, plus Battle Pack 10, Special Promo Pack 2022, Update Pack, & Evolution Box 2