Show User Social Media
Hide User Social Media
Joined

Sep 8, 2006
Messages

15,385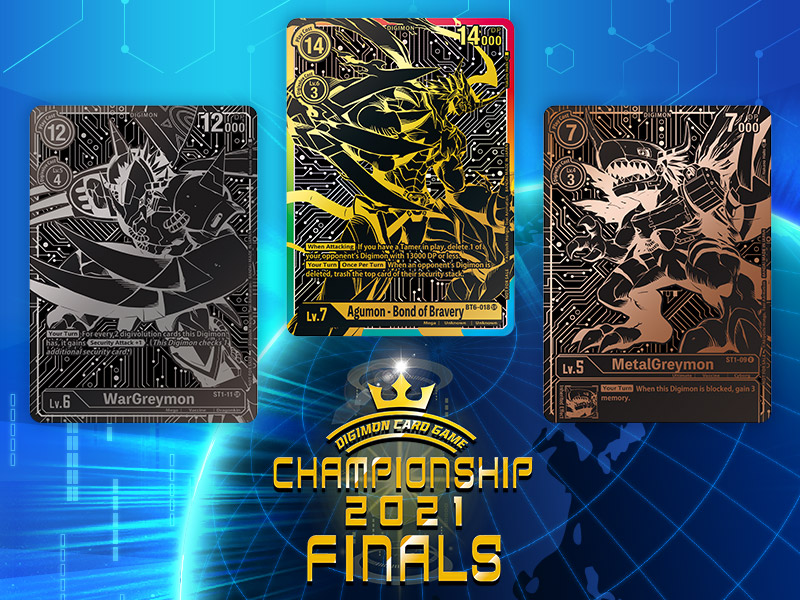 The finals of the Digimon Card Game 2021 Championships is coming up for the English version of the card game.
The page
for the finals has added various details.
North American finals will be by invitation from winning various events, outside North America they will be open finals. Various dates and sign-up pages are linked to on the site.
The finals format will be single matches, constructed decks, best of 3 games, 50 minute qualifying matches.
Then there are the prizes.
First up, an overall list of the prizes...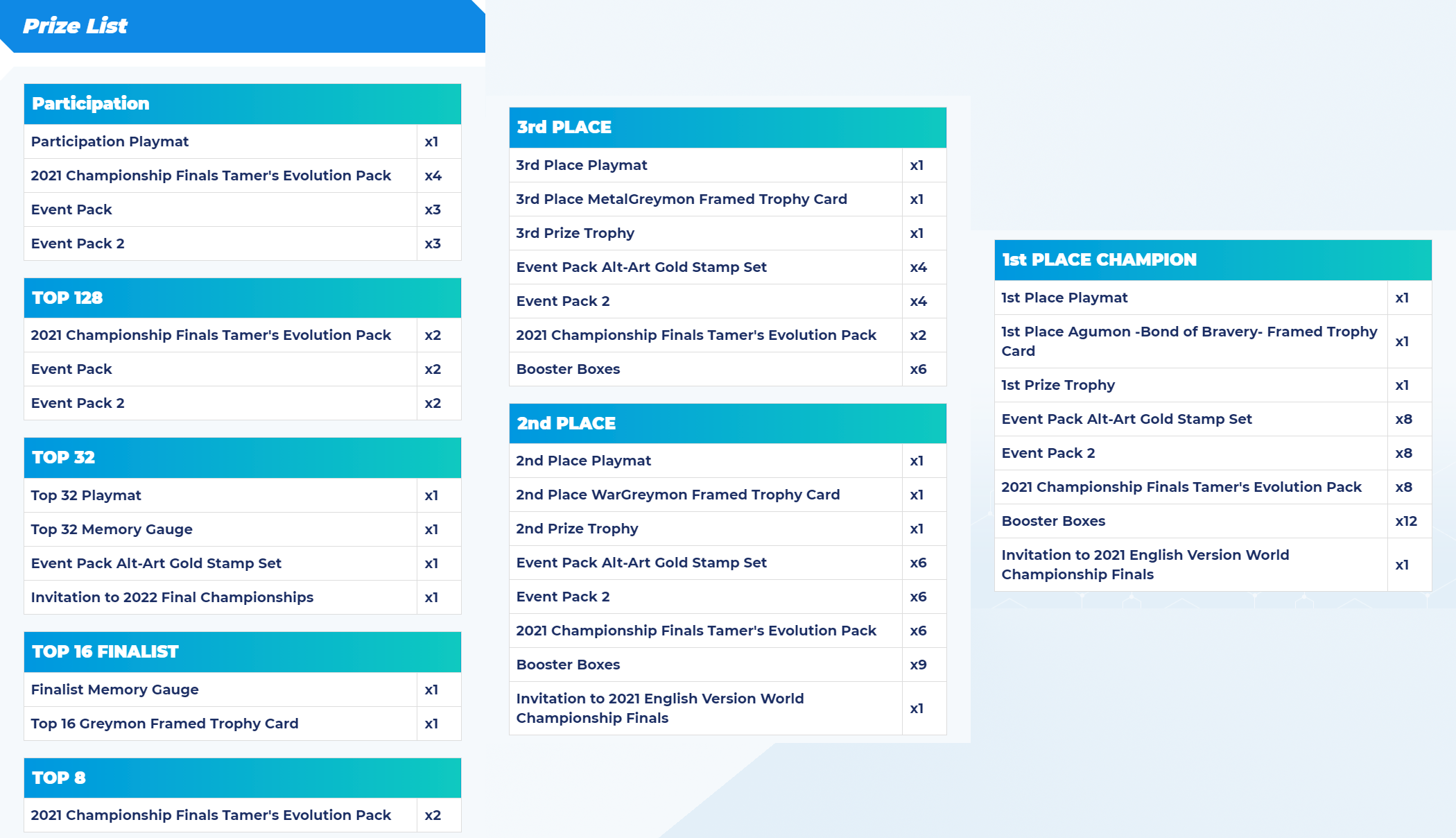 There is a wide variety of prizes in various tiers based on where players place. Since it's a champsionship, even the basic participation prizes look pretty decent.
The various prizes themselves...
The card prizes include both exclusive cards, and cards from other events.
Various new memory gauges based on character pairs.
A few different very nice looking playmats featuring artwork of popular characters.
Then a few thing for judges...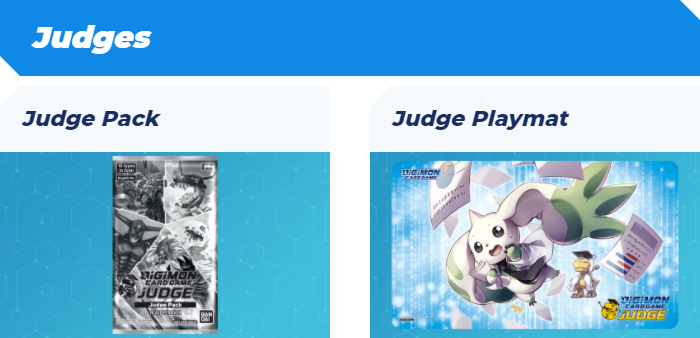 A card pack and a playmat featuring Terriermon Joshu and Agumon Hakase.
Then there are the big prizes...
Framed trophy cards exclusive to the event and trophies.
On top of those, for first place, will be an invitation to the world championship.
We have better images of the framed cards...
Each framed card features new artwork by Nakano Haito of various evolutions of Agumon from Digimon Adventure. He's been doing Digimon art and designs for a decent chunk of time at this point, and his work is always popular.
Really nice prize lineup for the event, with the framed cards being a nice touch, especially having them all look quite unique.