Show User Social Media
Hide User Social Media
Joined

Sep 8, 2006
Messages

15,788
It's been a bit of a wait since we first found out about this...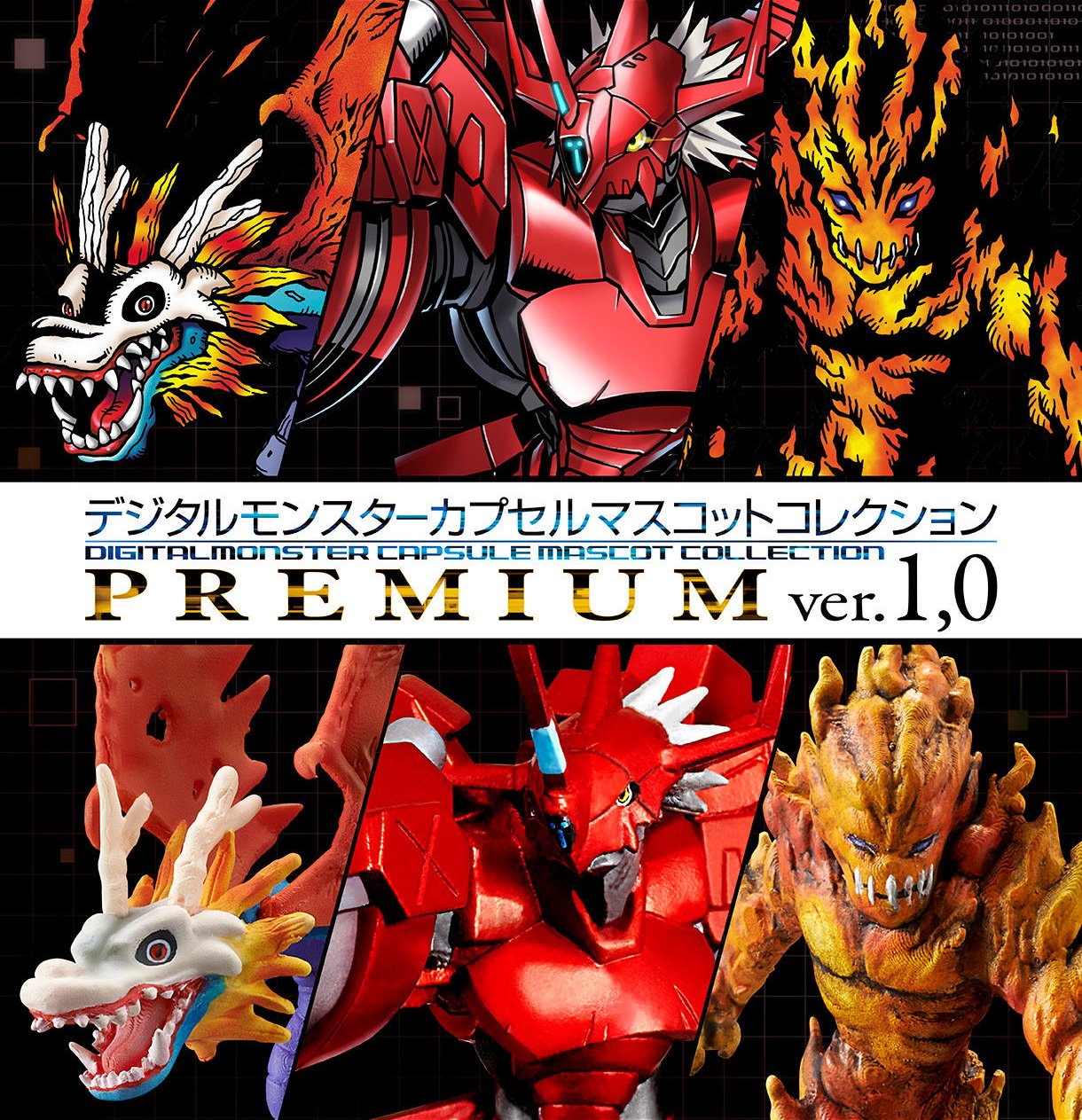 The first series of Digital Monster Capsule Mascot Collection Premium figures!
The first look we had at these were
back at Digimon Thanksgiving
when a prototype of BlitzGreymon was on display!
The theme behind the new line is 'The Digital Monster Capsule Mascot Collection Evolves!'
Just like the normal Capsule Mascot Collection figures, each figure is made to be a 3d representation of the official Bandai art for the Digimon.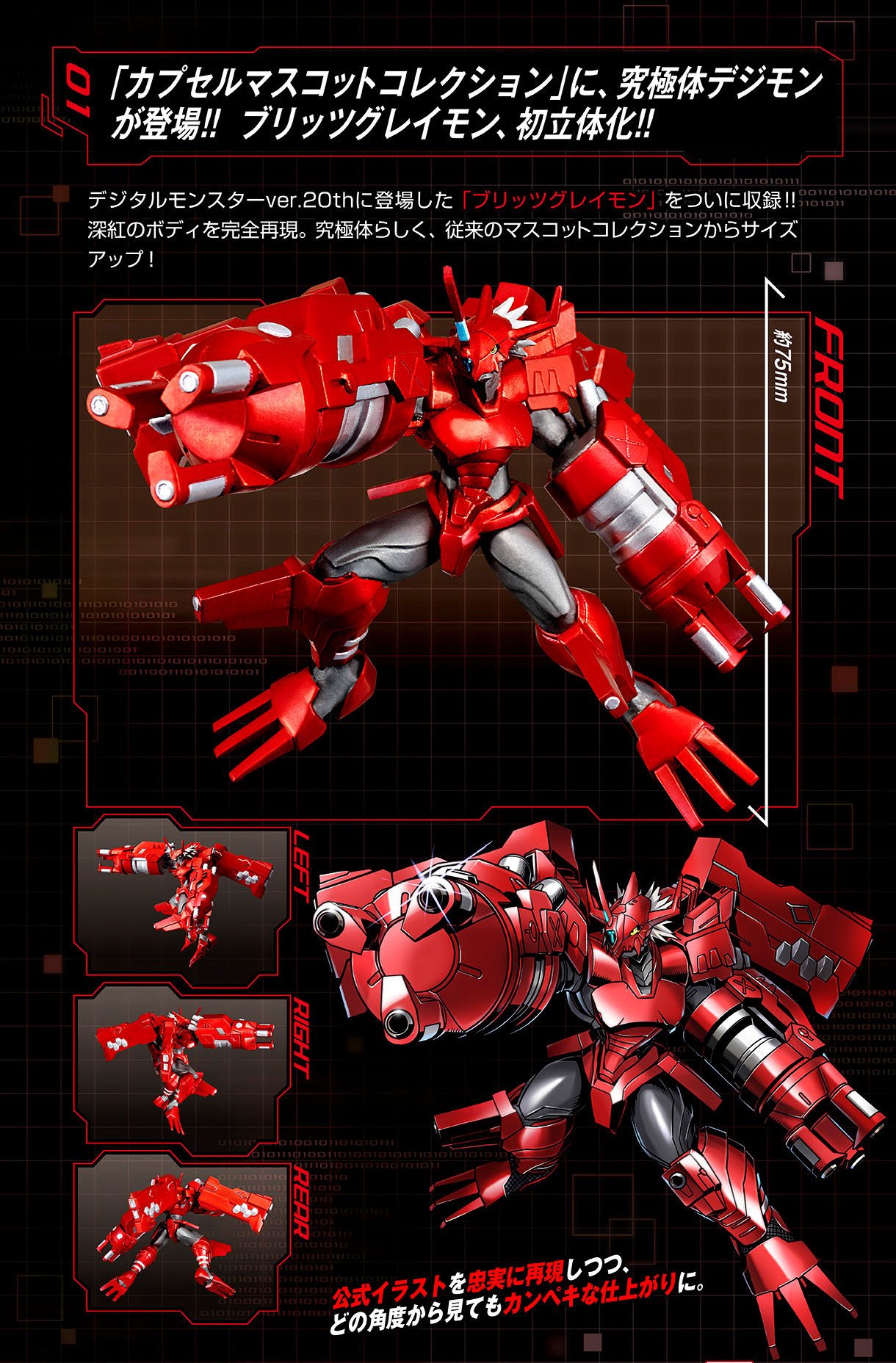 The first figure is BlitzGreymon, a newer Digimon who first appeared in the 20th Anniversary V-Pet!
This is the first figure BlitzGreymon has ever had and it's roughly 3 inches tall. The figure looks fantastic from every angle!

Some comments from Kenji Watanabe about BlitzGreymon!
I'd say BlitzGreymon is really the highlight of this set. You can really feel its volume and it has an amazing texture to it. The pose is also cool. I want it myself. In terms of figure lineup I would have thought 'why this [particular Digimon]'?, but this time it's rather 'This is it!'
There is also
a longer interview
with him that hopefully we will get a translation of.
Also in the first series will be two more Digimon, but instead of from something newer, they are both from the original 1.0 V-Pet!
Meramon! His paint scheme helps produce the look of flames and he's about 1.75 inches tall.
Airdramon! The paint scheme for Airdramon helps reproduce the look of his art and he's roughly 2.2 inches tall.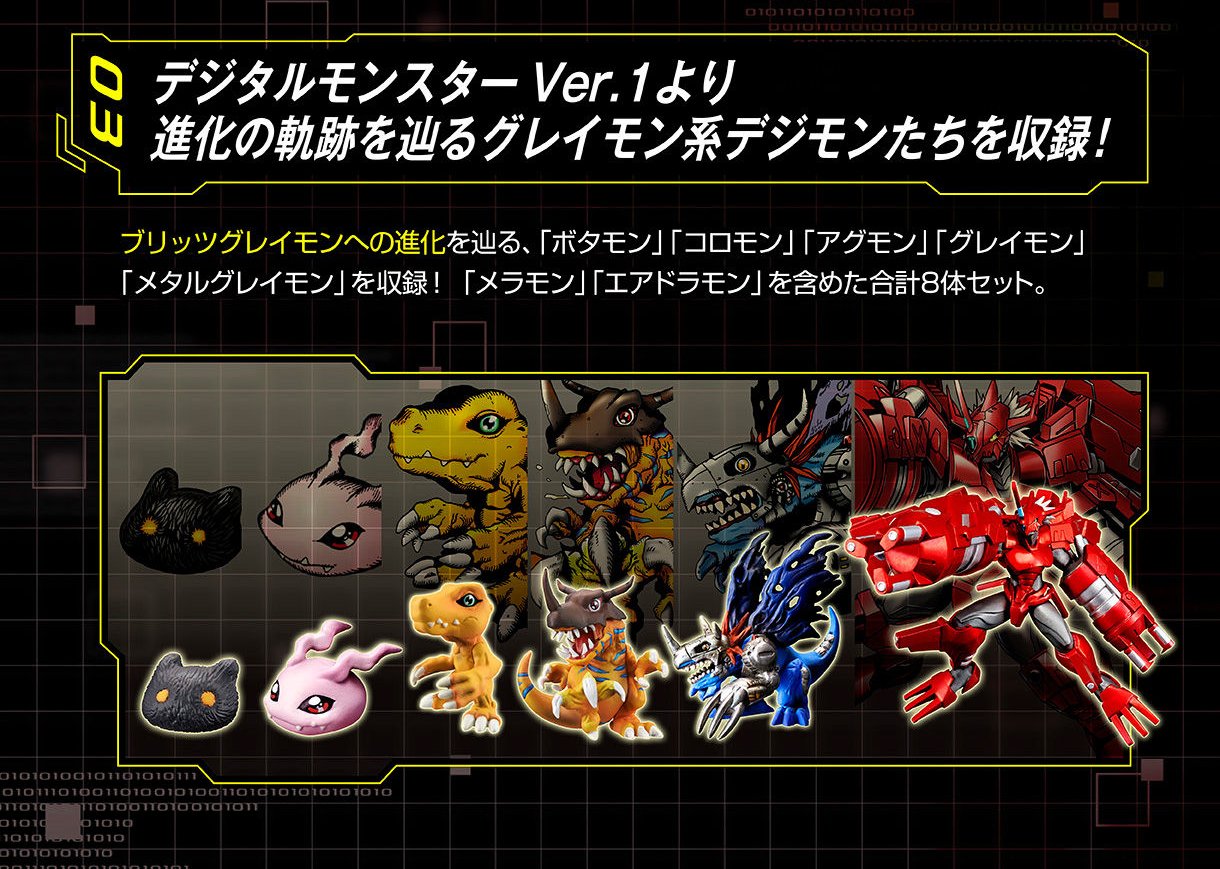 The first series will also include 5 additional figures that have been released before!
Botamon, Koromon, Agumon, Greymon, and MetalGreymon! (These are the 'exact' figures released in the Capsule Mascot Collection series 1, 2, and 3.)
With them and BlitzGreymon you get a full evolution line from beginning to end!
It's a nice set of 8 figures!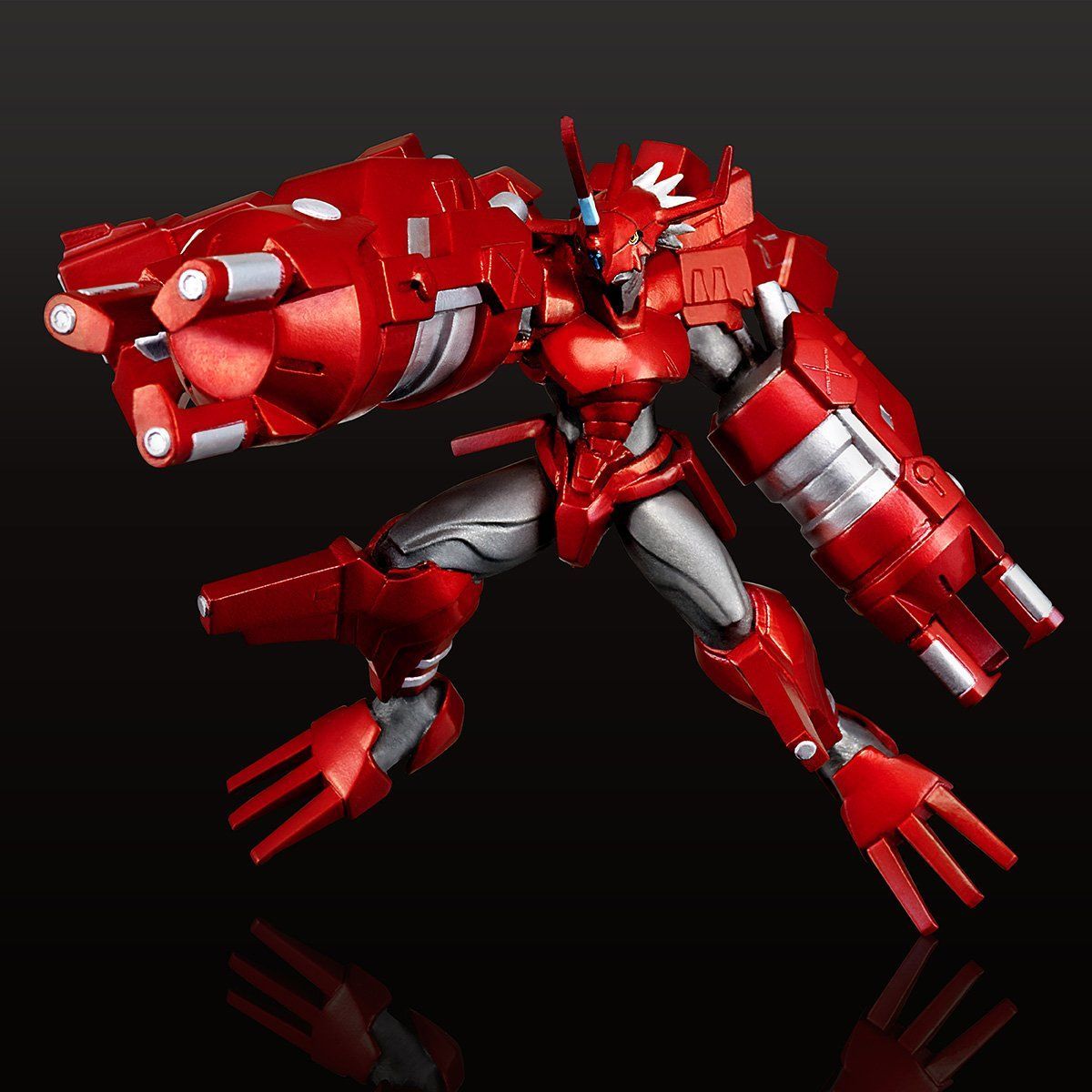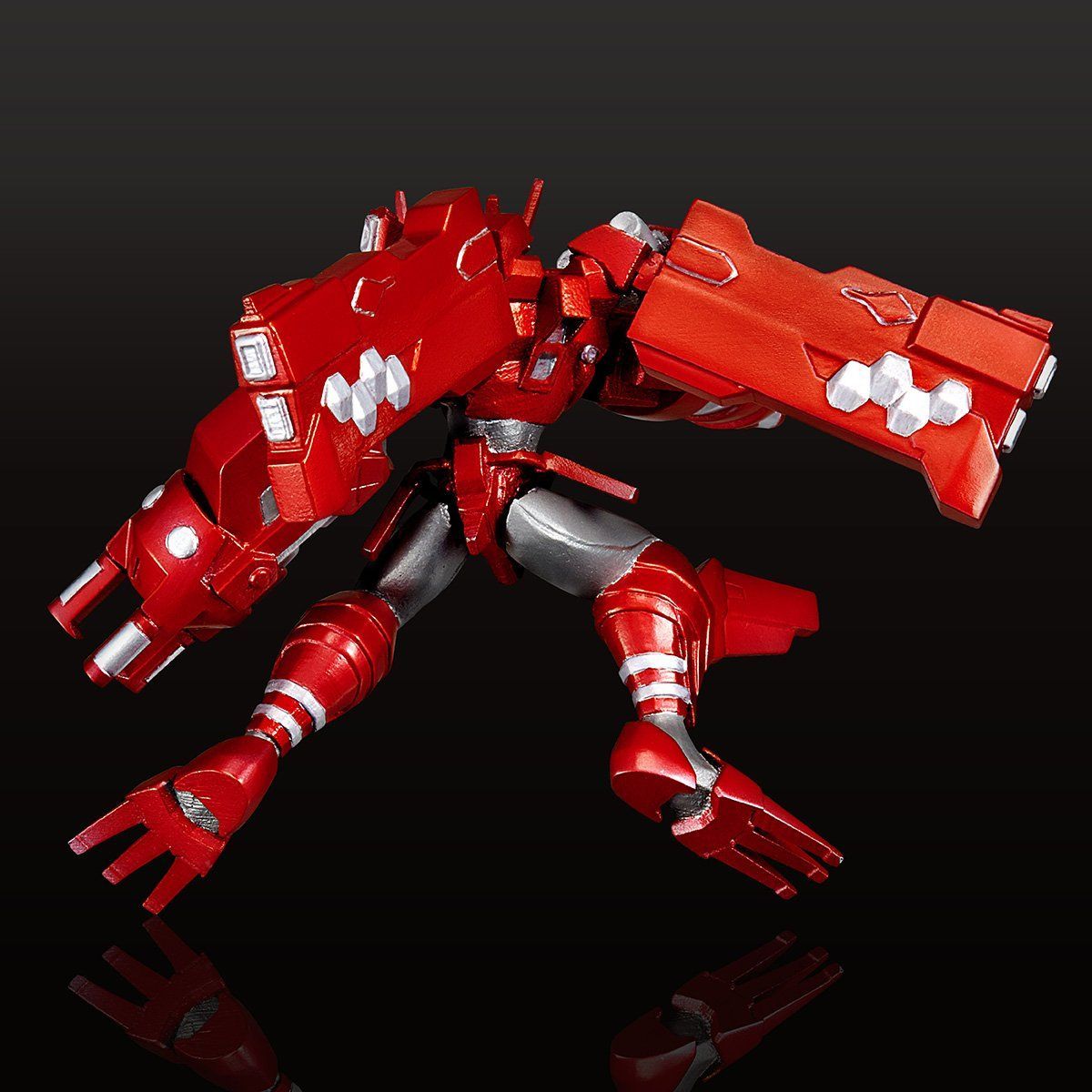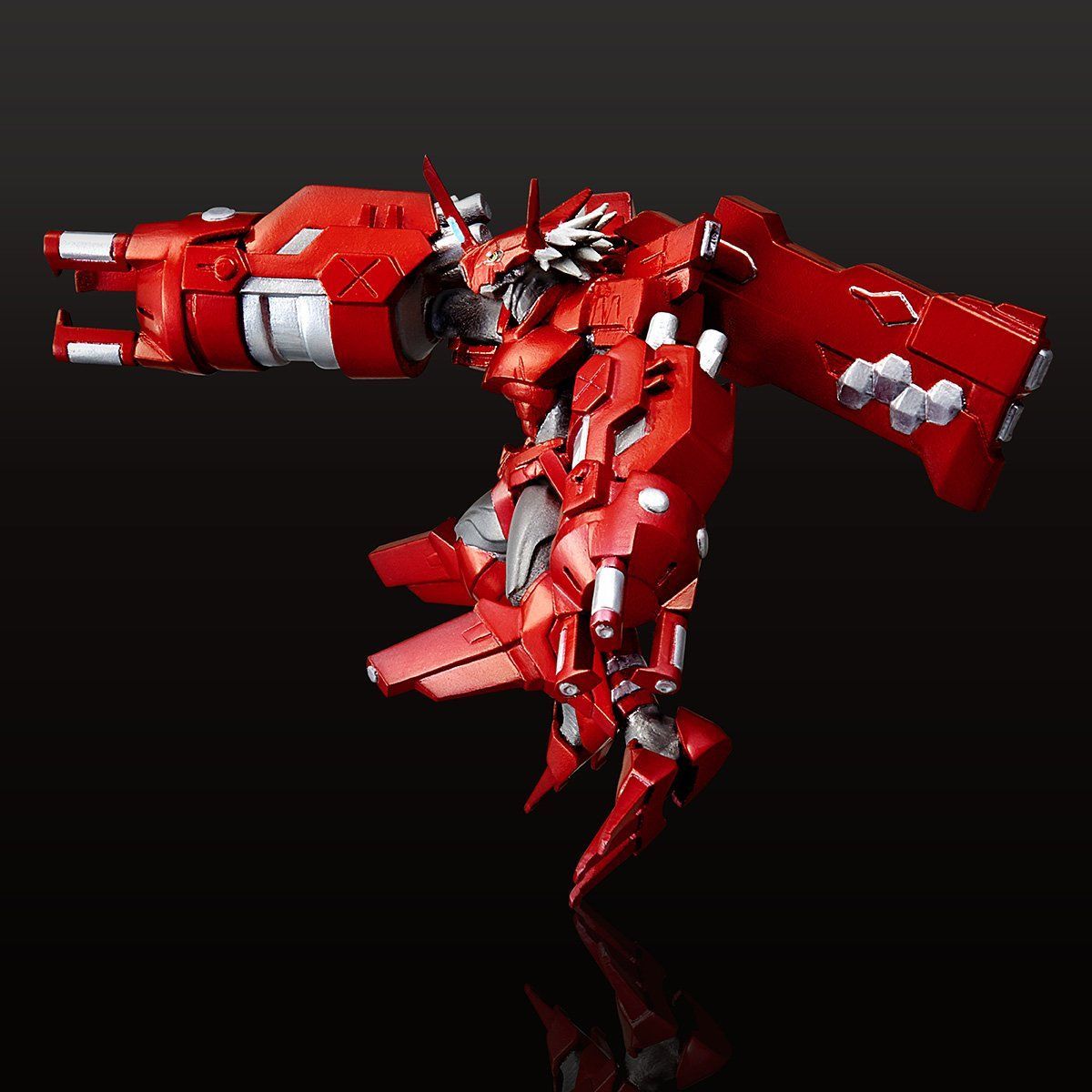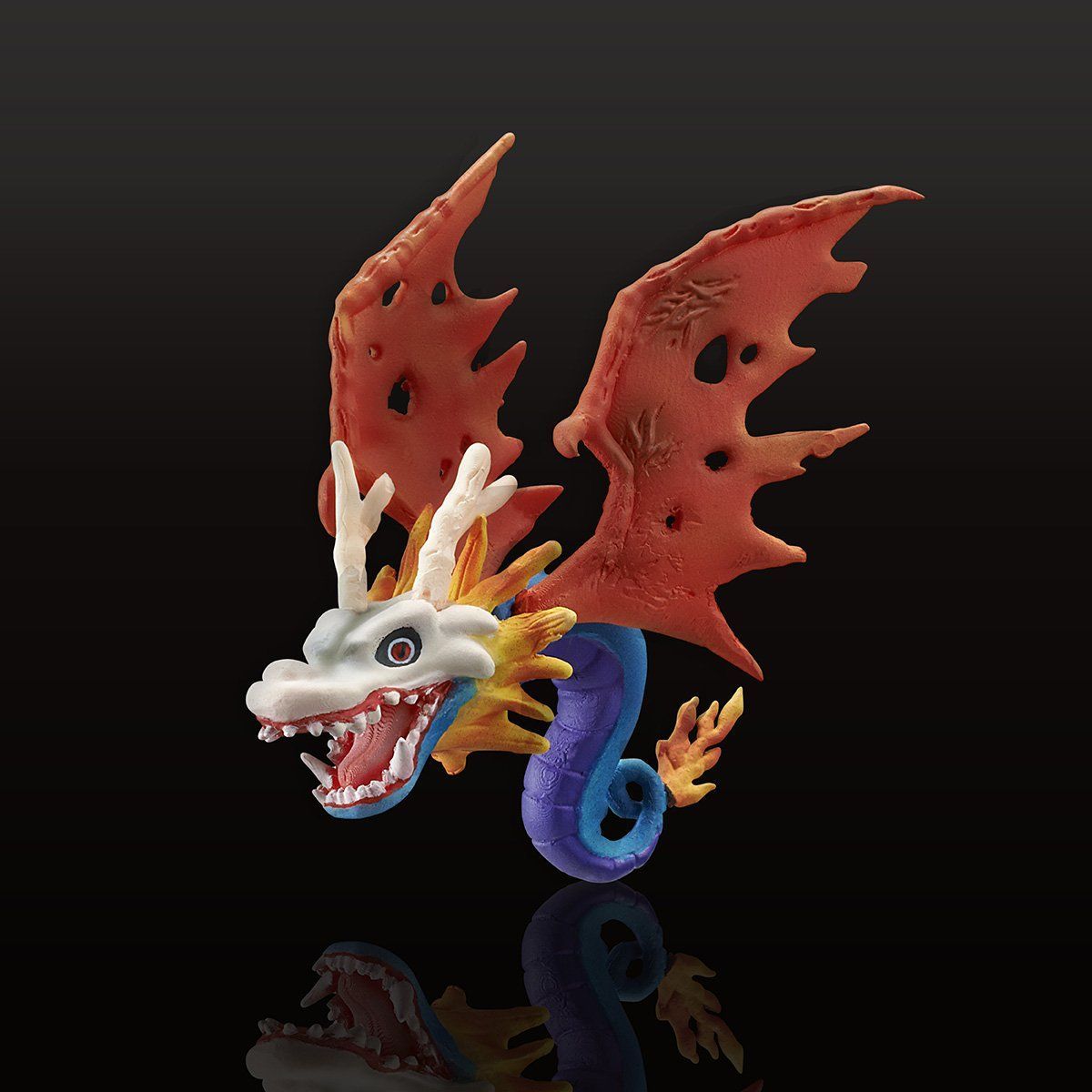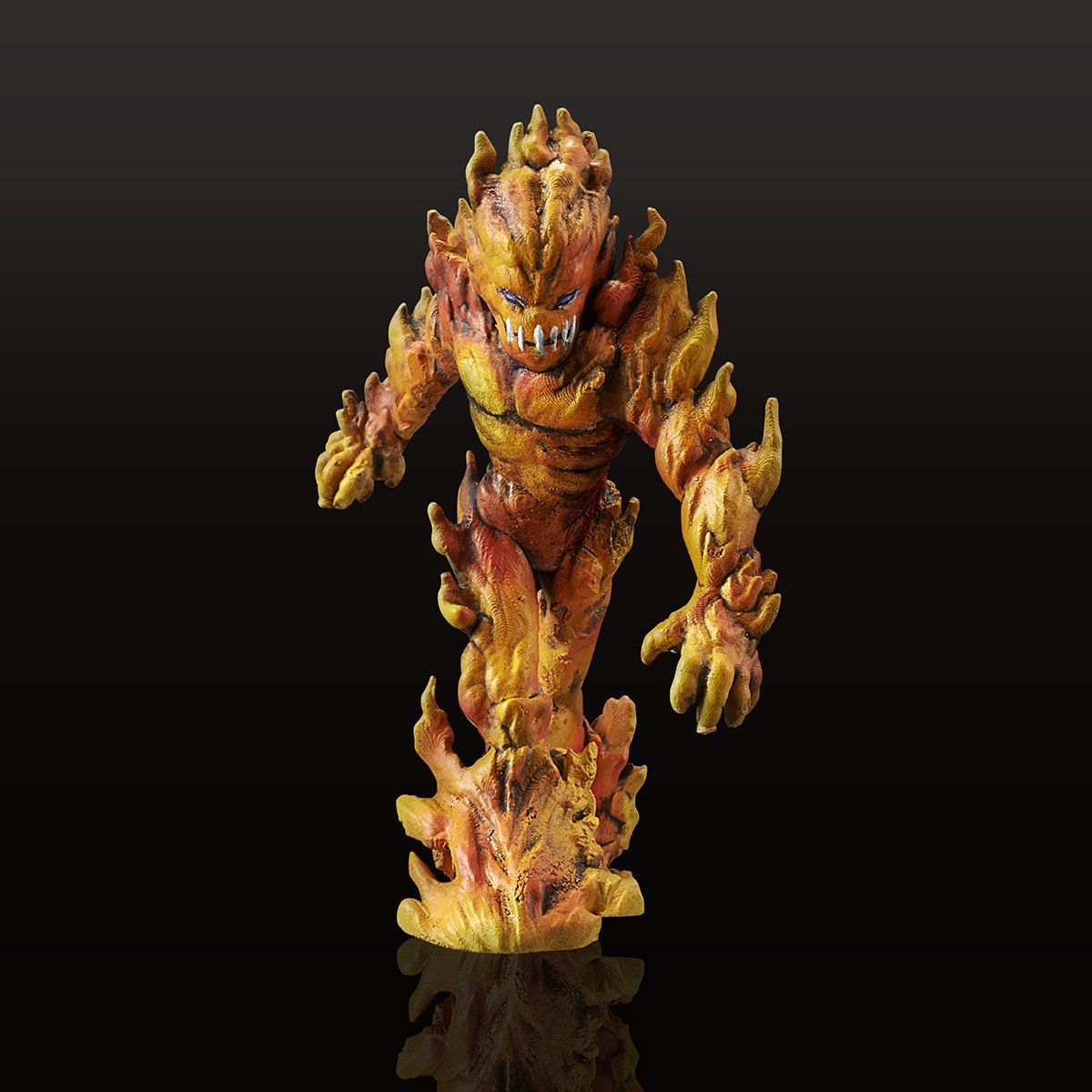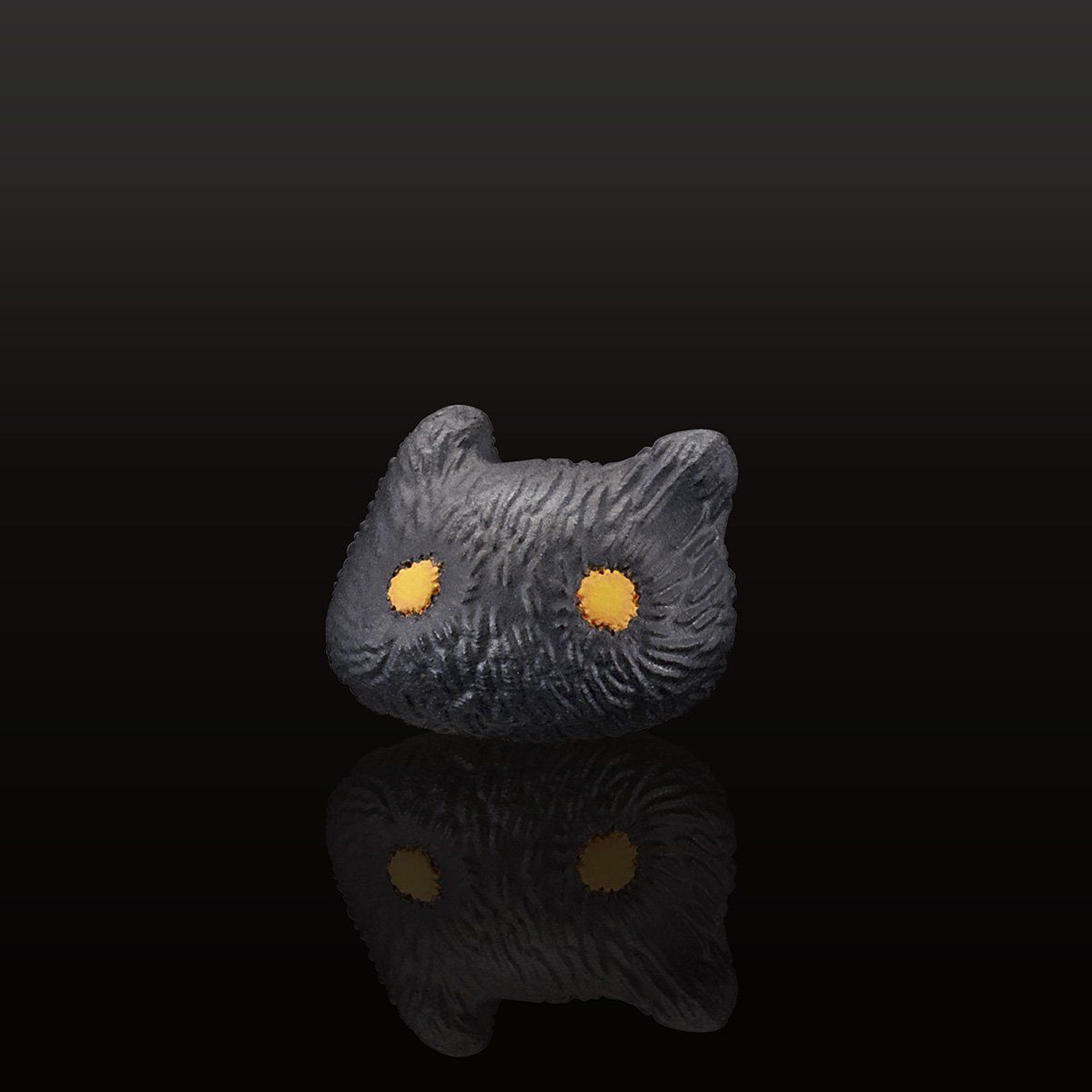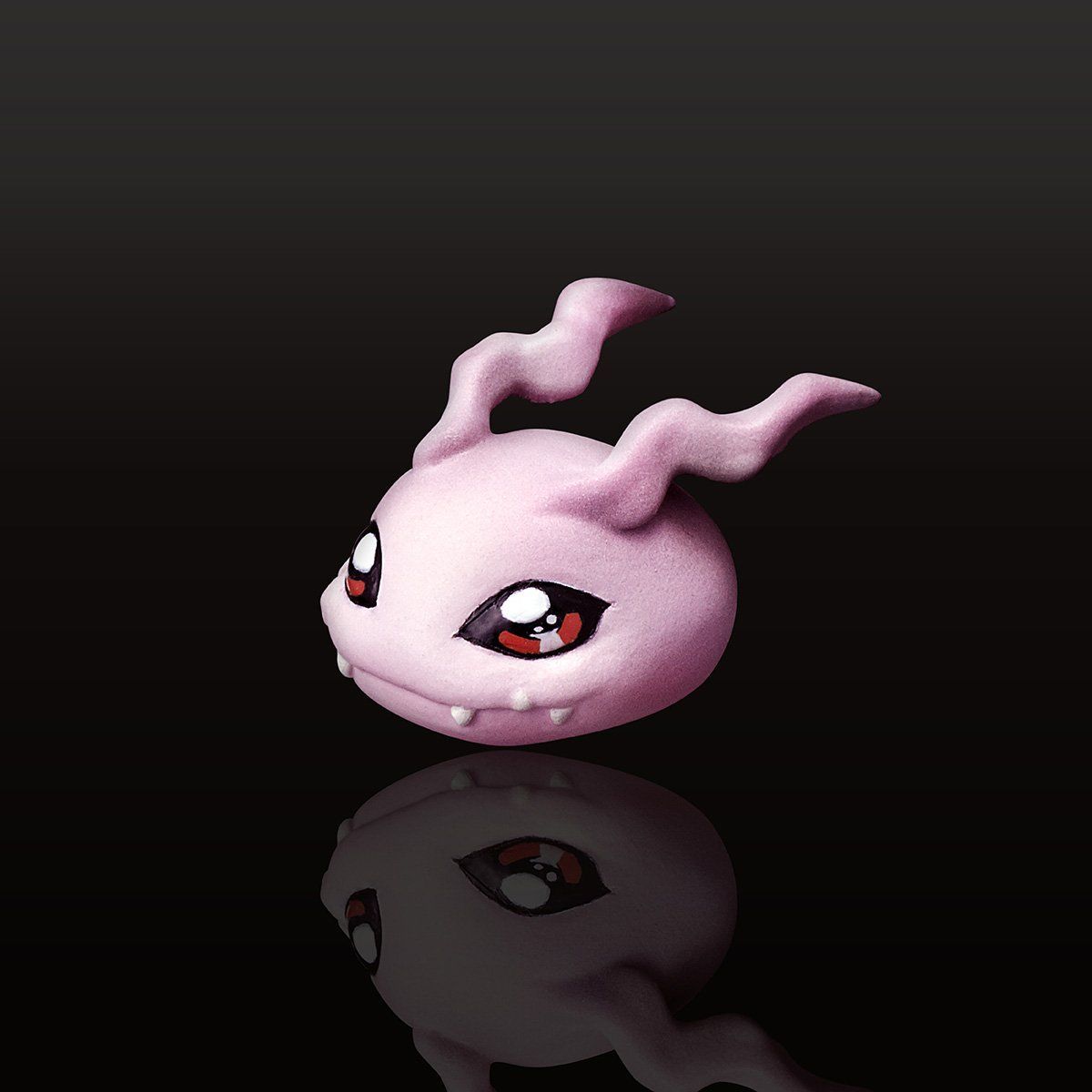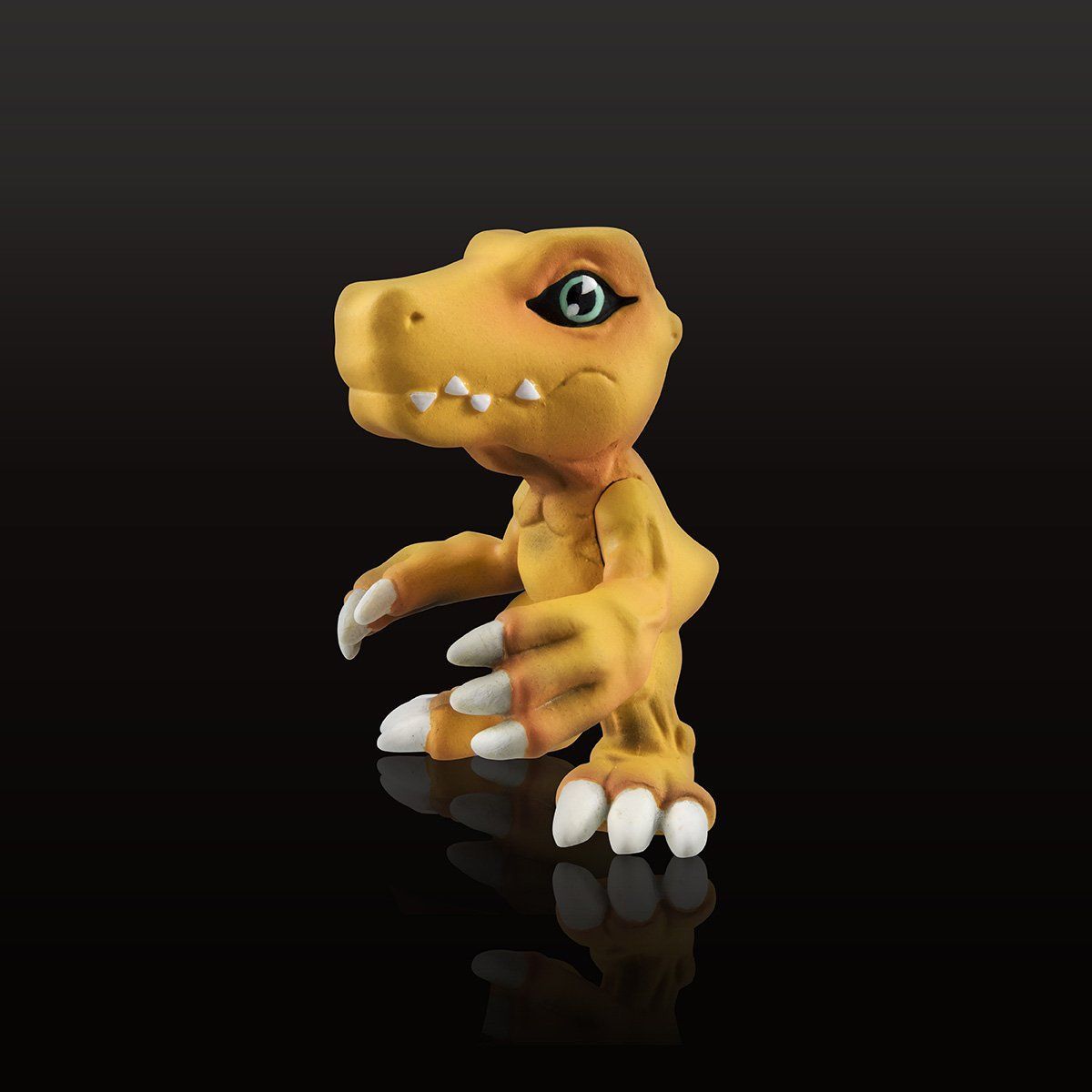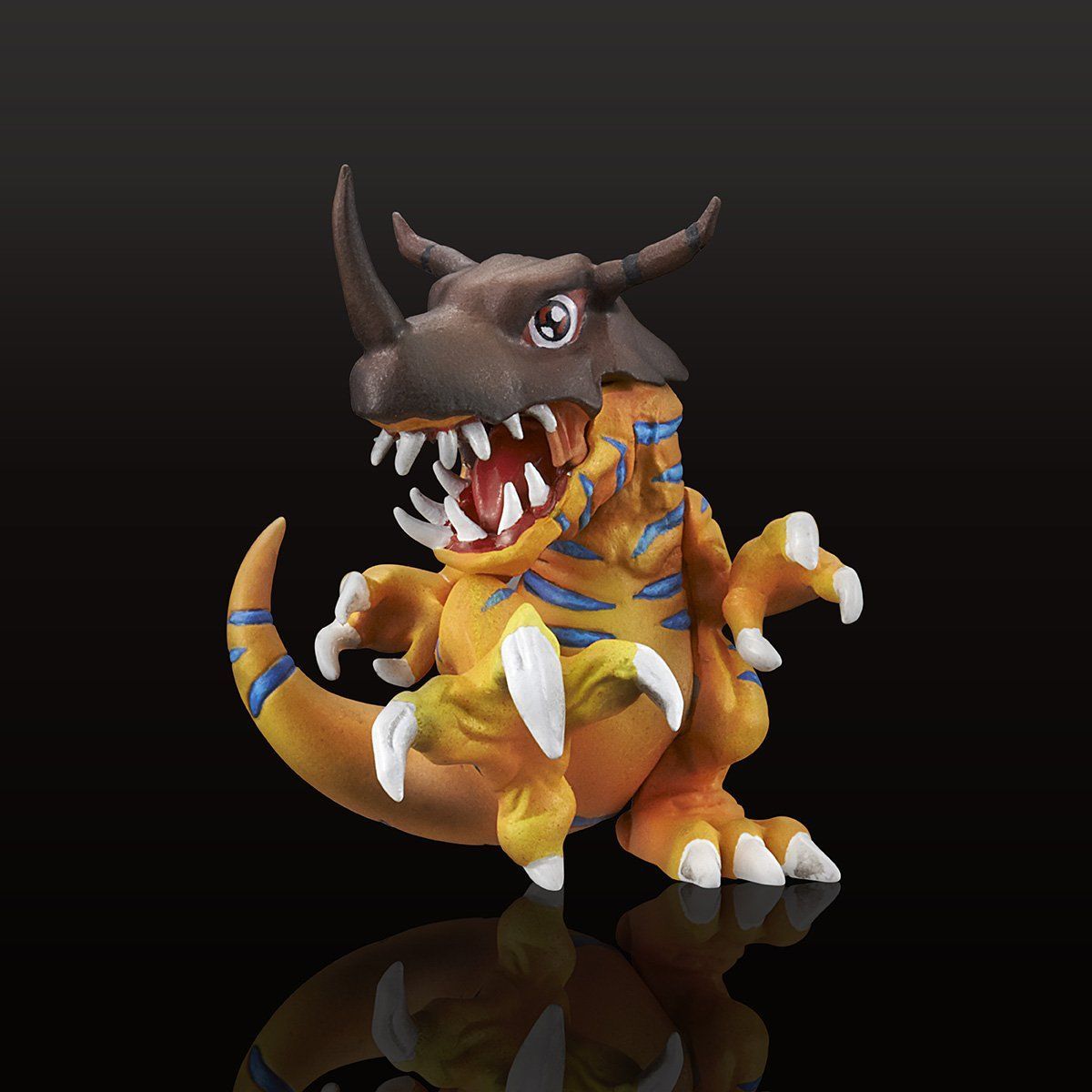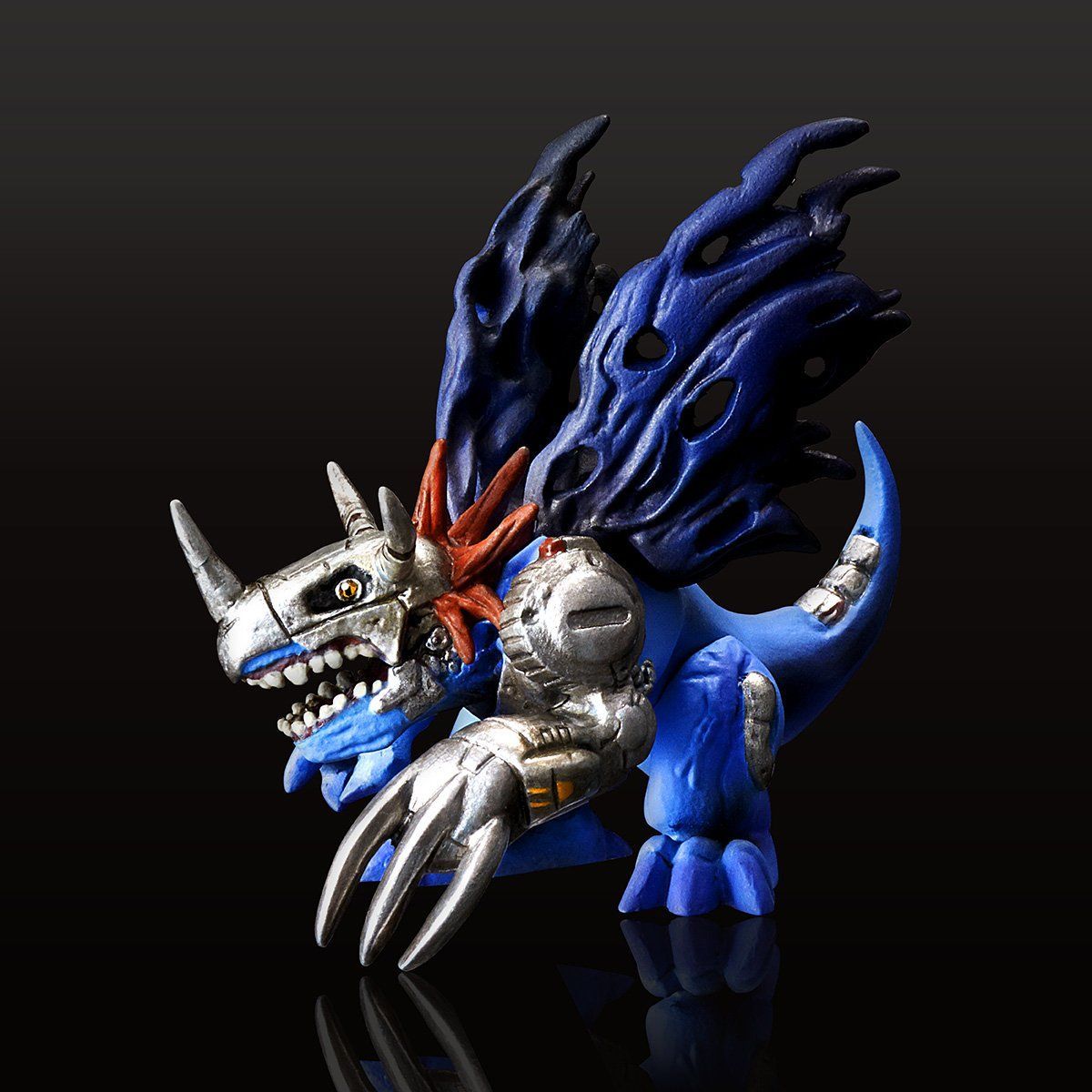 Pre-orders for Series 1 of the Digital Monster Capsule Mascot Collection Premium are
open right now at Premium Bandai
! The set costs 4,980 yen and shipping is scheduled for March 2019.
But then they've decided to leave us with a bit extra...

'And the Capsule Mascot Collection will keep evolving!'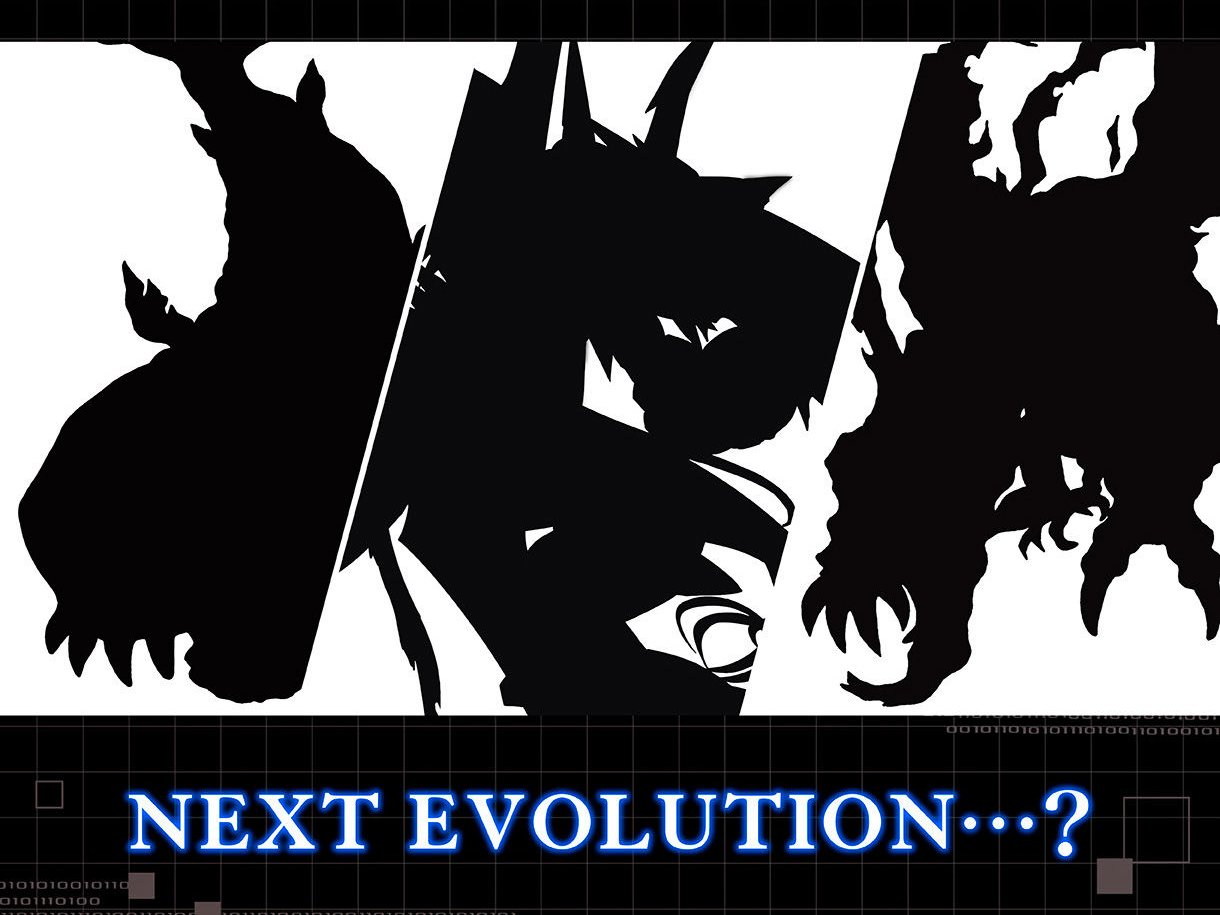 Teasers for the next series of Capsule Mascot Collection Premium figures, silhouettes of Whamon, CresGarurumon, and Birdramon!
You'll want to contact an intermediary to get these items sent to you. WtW is not affiliated with any, but here are a selection of intermediaries that have worked well for various WtWers and their friends in the past:
From Japan
Rider Proxy
Nippon-Yasan
The Bandai Premium store has also chosen to affiliate themselves/recommend a few potential shops to be used as intermediaries for non-Japanese buyers:
Buyee
From Japan
(this From Japan link shows various items that they waive commission fees for.)
Samurai Buyer
DEJapan
You'll want to provide your chosen intermediary with the link to the item. Just copy paste the link to the product pages for what you want and send them a message about it and they'll take care of it after they discuss pricing and their policies with you. The links embedded in the news article for the products are exactly what you'll need to send them.
Some of the intermediaries have a full storefront and may have the item listed, so you may want to check that first.
Update- Cleaned up the translation a bit thanks to garm.