Show User Social Media
Hide User Social Media
Joined

Sep 8, 2006
Messages

16,154
An old item popping up again!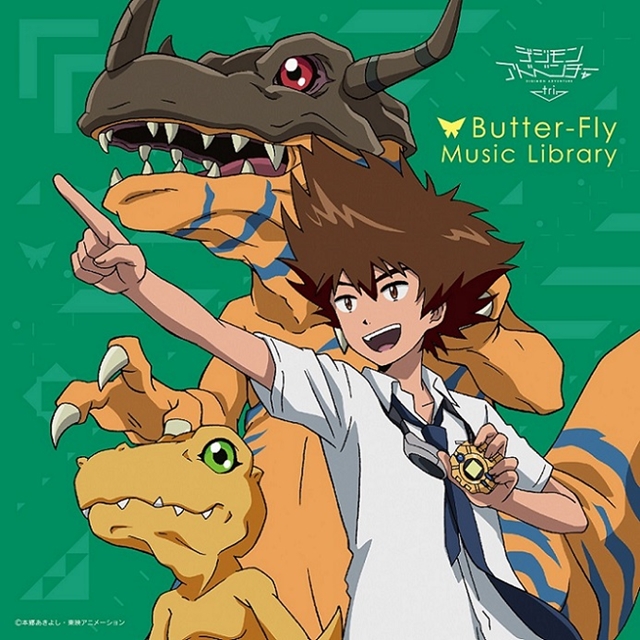 The 2017 DigiFes CD, Butter-Fly Music Library, along with it's paired shirts.
This has been available at DigiFes 2017 and at the FeelMee store in the past, but they've re-added it to the store (I believe the last time we saw it was September 2017?)
Most of the rest of this will be copy pasted from old articles, but if you want the CD, this is a good chance to get it. Thanks to the
Digimon Music Producer
for
the heads up
.
The album contains 10 different versions of Butter-Fly.
The full tracklist is:
1. Butter-Fly (Movie Size #1)
2. Butter-Fly
3. Butter-Fly (Piano Version)
4. Butter-Fly -Strong Version-
5. Butter-Fly -tri. Version-
6. Butter-Fly -Preview-
7. Butter-Fly -Everyday-
8. Butter-Fly -Loneliness-
9. Butter-Fly -Moment-
10. Butter-Fly -Setting Off-
Tracks 1 thru 5 are previously released vocal versions of Butter-Fly by Wada Kouji.
Track 6 is an OST version of Butter-Fly used in Adventure by original composer Takanori Arisawa.
Tracks 7 thru 10 are OST versions of Butter-Fly used in tri. by composer Go Sakabe. These haven't previously appeared on a music release.
It will be sold as both bundle versions it's been made available as before. The CD is the same for both, but each comes with a different shirt...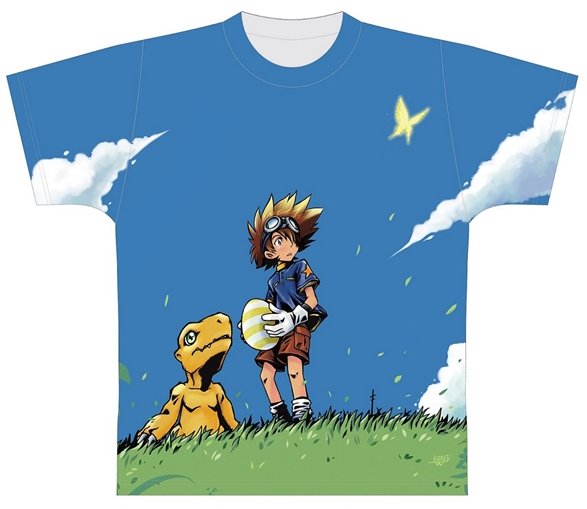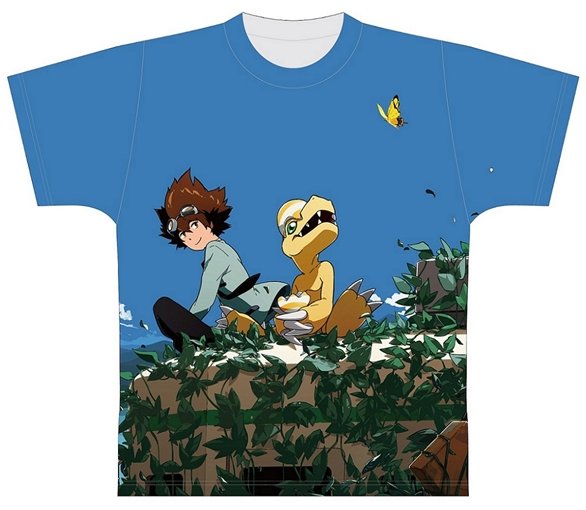 The Kenji Watanabe and Uki Atsuya artwork that was used for the Wada Kouji Memorial Best album releases, and they've been framed on the shirts excellently.
The shirts will come in S, M, L, and XL.
The CD/shirt combos will be 7,900 yen after tax.
Kenji Watanabe Shirt Version
Uki Atsuya Shirt Version
You'll want to contact an intermediary to get these items sent to you. WtW is not affiliated with any, but here are a selection of intermediaries that have worked well for various WtWers and their friends in the past:
From Japan
Rider Proxy
Nippon-Yasan
You'll want to provide your chosen intermediary with the link to the item. Just copy paste the links to the product pages for what you want and send them a message about it and they'll take care of it after they discuss pricing and their policies with you. The link embedded in the news article for the product items are exactly what you'll need to send them.
Some of the intermediaries have a full storefront and may have the item listed, so you may want to check that first.