Show User Social Media
Hide User Social Media
Joined

Sep 8, 2006
Messages

16,448
A bunch of Miku Collaboration updates.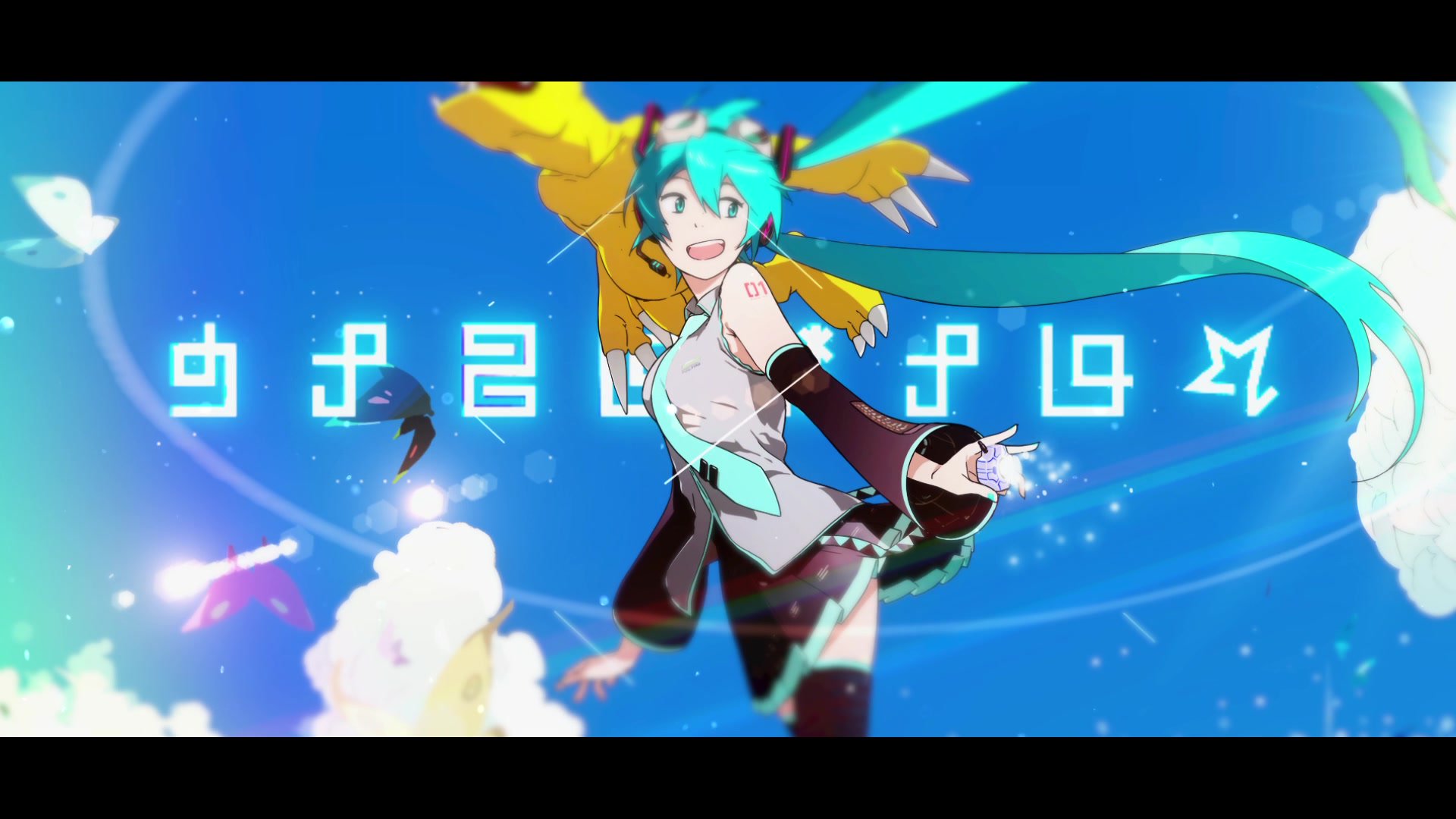 First up... the Miku version of Butter-Fly!
The
Youtube version
is region locked, but
the niconico version
is not, but that version won't embed on the forum, so click the link to listen/watch the music video.
The music video heavily features images from Digimon Adventure and the collaboration artwork
shown off earlier this year
...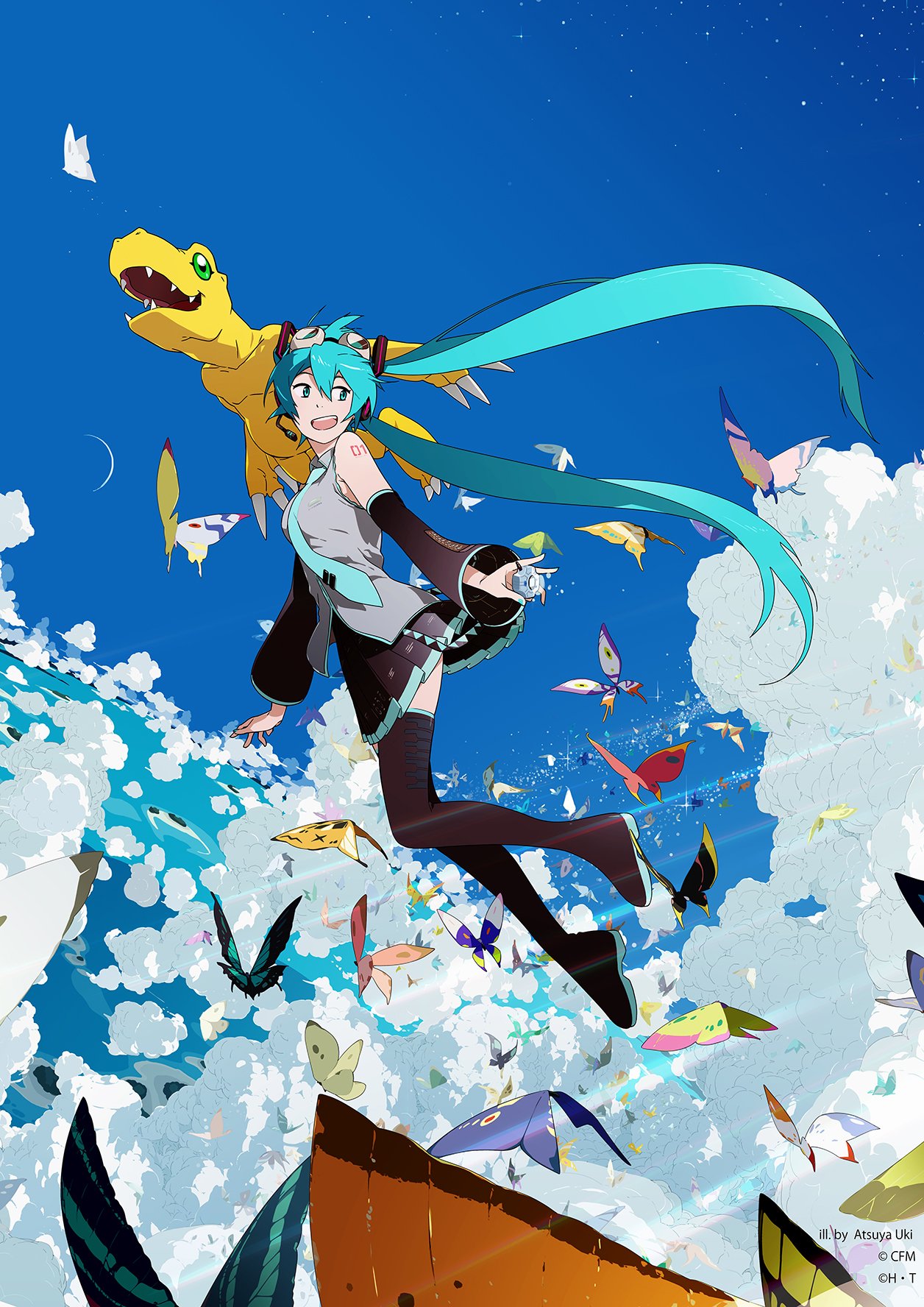 That image was drawn by tri. character designer Uki Atsuya.
As we got a preview of yesterday
, the Vocaloid characters have been drawn by Toei staff in Digimon themed outfits.
Hatsune Miku in Agumon Costume (
this one was previously announced as being made into a Nendoroid
.)
Megurine Luka in Gabumon Costume
Kagamine Len in Patamon Costume
Kagamine Rin in Tailmon Costume
Three popular illustrators have done new art for the collaboration...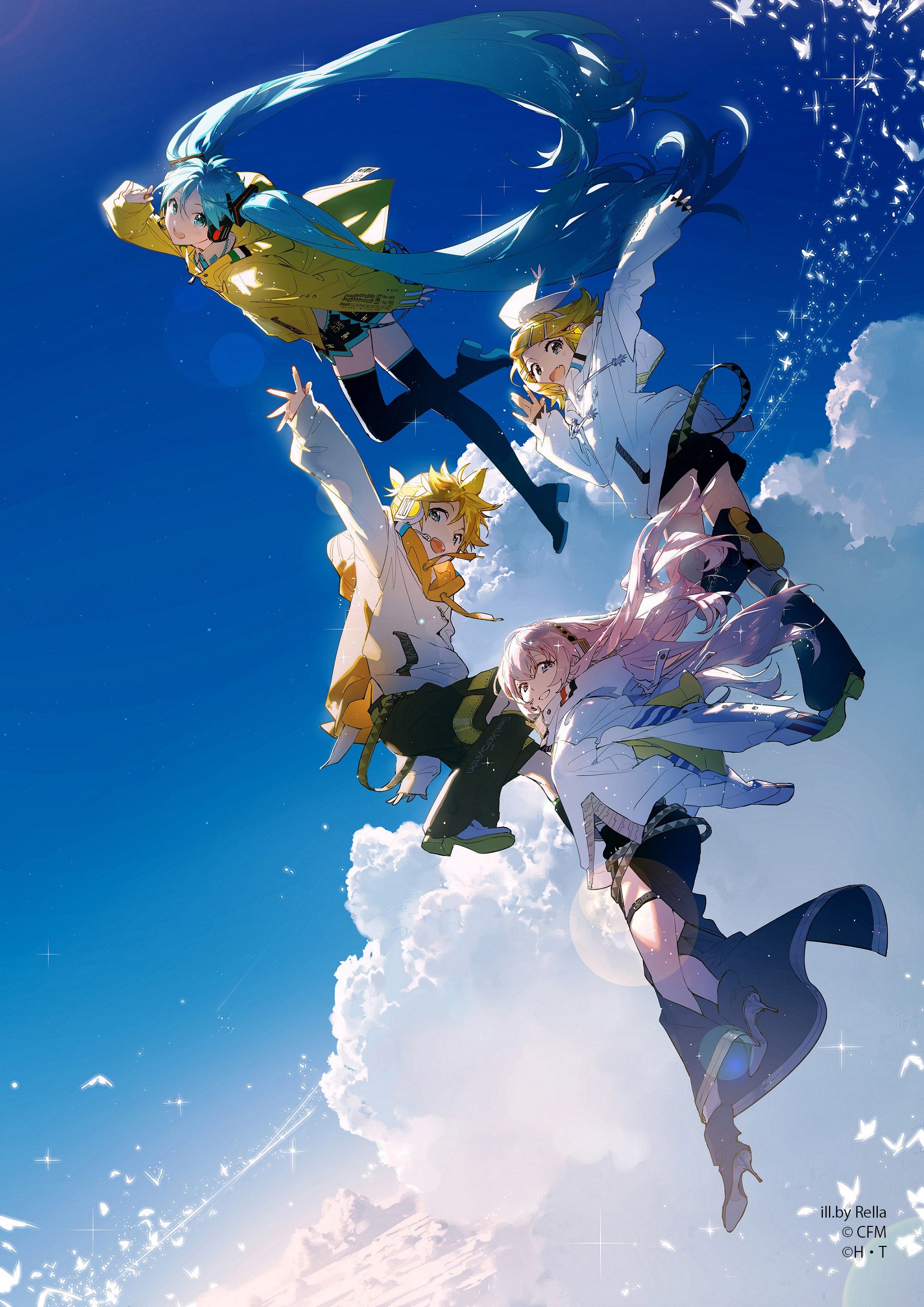 Rella, who has done an image themed on the initial tri. key art by Uki Atsuya, this time showing the Vocaloid characters in their Digimon themed outfits.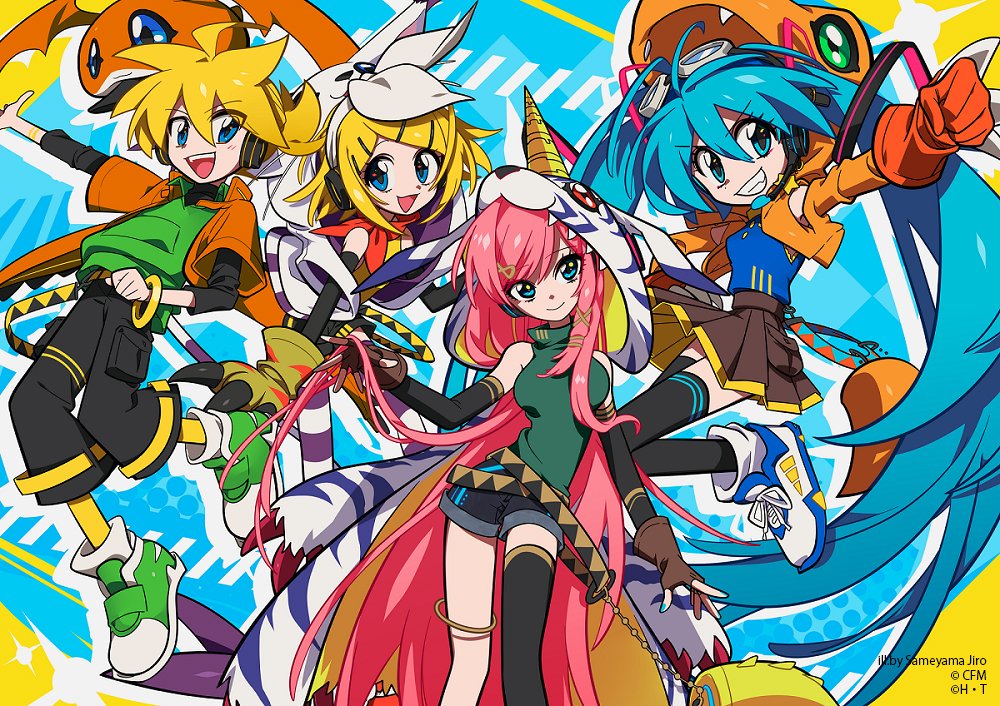 Then Sameyama Jiro, who has done images of the characters dressed in outfits based on the kids and their Digimon (going off their DIgimon their initial outfits were themed off of.)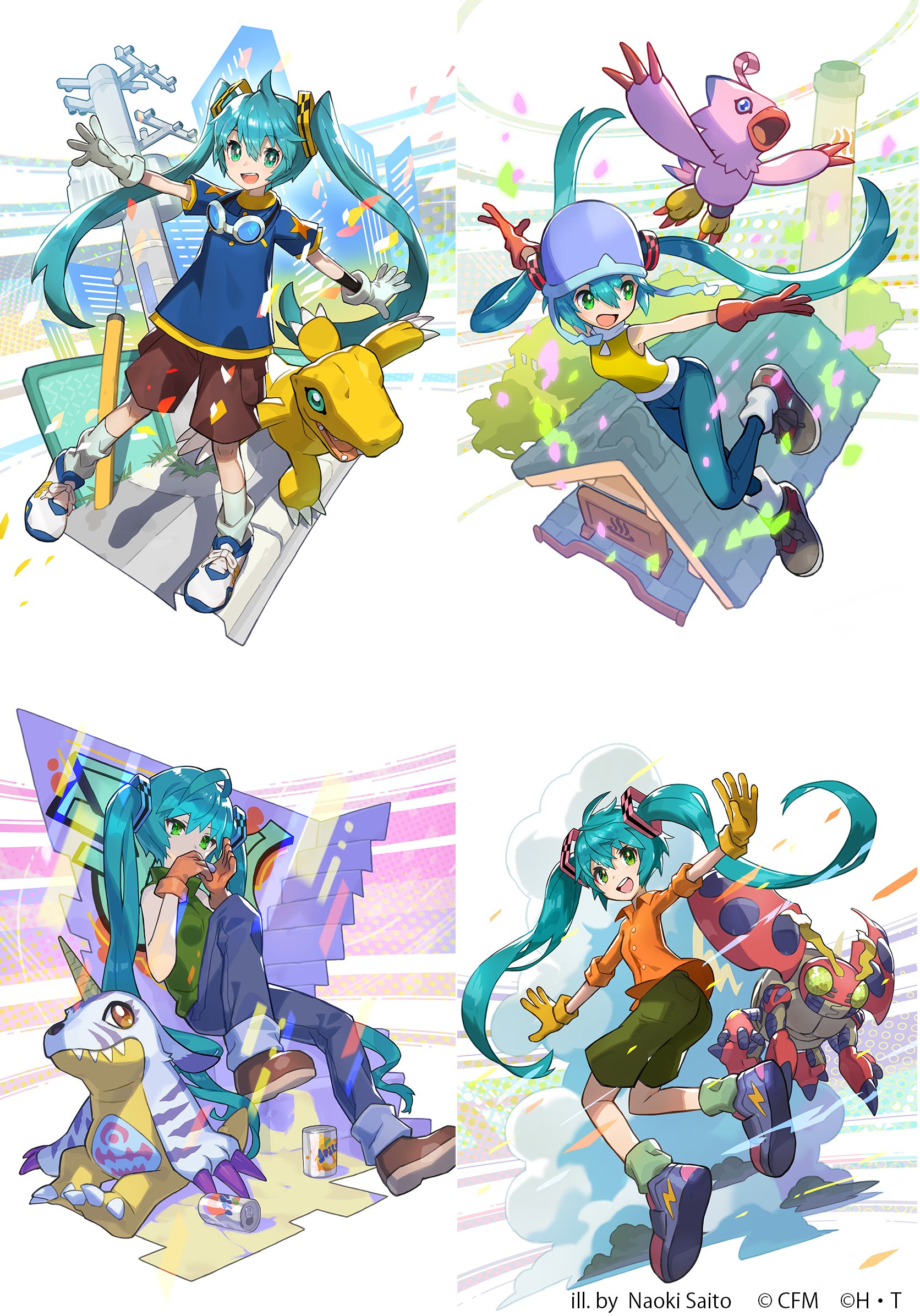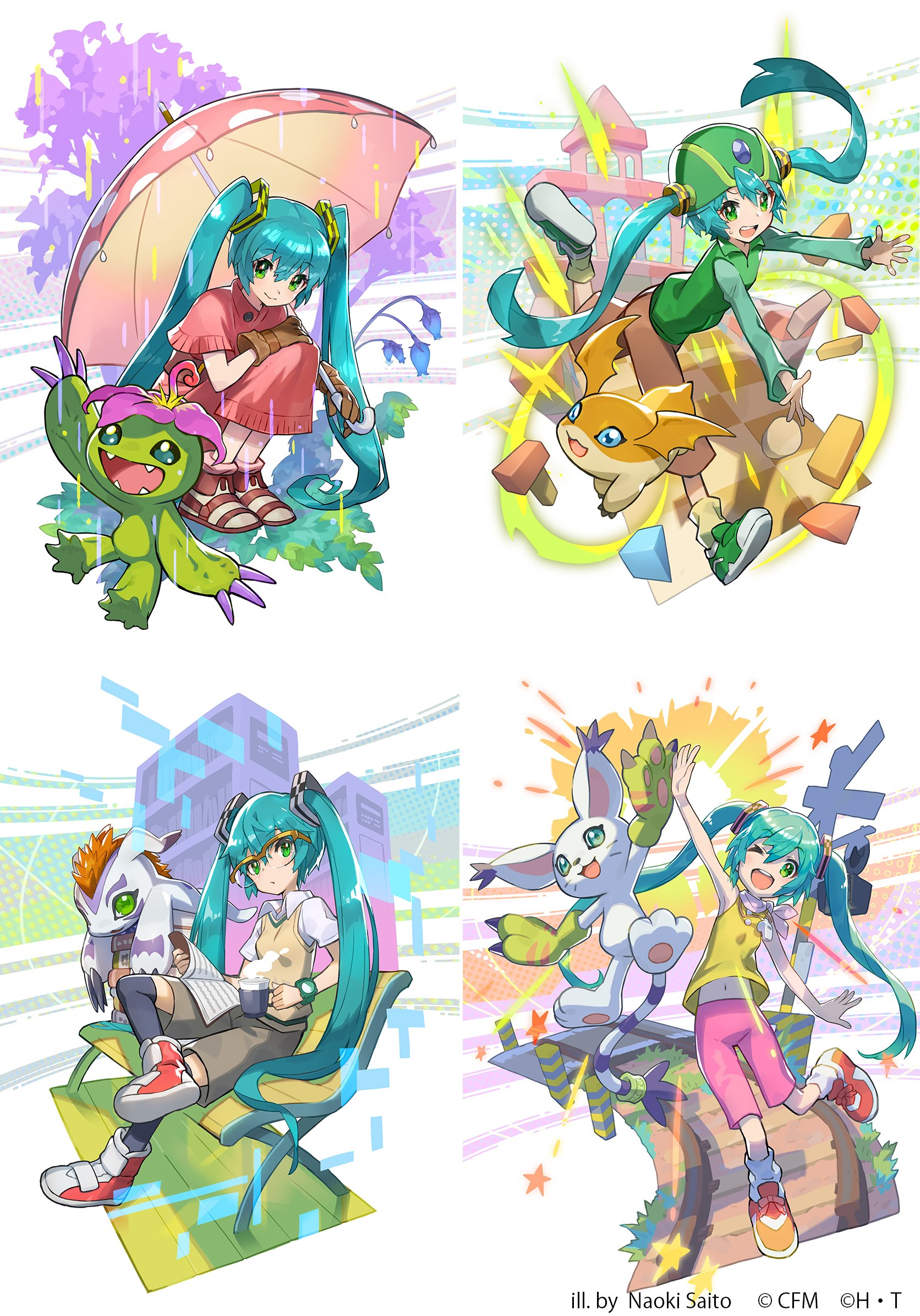 Naoki Saito has done images of Miku as each Chosen Child along with their Digimon. Saito is likely an artist a number of people might be familiar with via their work on Pokemon or Dragalia Lost (among others.)
On top of that a few other elements of the collaboration have been announced.
It appears there will be some sort of fan interaction element based around fanart, and it appears the same will be done with another based on fans remixing the Miku version of Butter-Fly. (Need to double check the translation on that.)
Specific merchandise wasn't announced (we previously found out the Miku in Agumon costume art would be turned into a Nendoroid), but there would be a tour at various shops.
Merchandise for the shop tour will be announced later, but there will be postcards given out for purchases of 3,000 yen or more with collaboration artwork on it.
The 3 locations planned for the tour are:
The SHIBUYA109 in the Abeno Q's Mall in Osaka, which is scheduled from October 19th thru November 4th (dates being revised)
A location in Fukuoka to be decided, in early November
The Akihabara Container in Tokyo (near the Akihabara Station Center Gate), in late November
The above will have translations cleaned up and expanded shortly.
More details to come.