Show User Social Media
Hide User Social Media
Joined

Sep 8, 2006
Messages

17,382
A few card game updates before the weekend starts!
First up,
from the card game website
, a promo image and the booster pack packaging for Booster Set EX-01 Classic Collection. We've seen these a few places already, but this is the cleanest shot we have of the Japanese version yet.
Previous Previews of Booster EX-01:
MetalGarurumon
Angewomon
DigiNavi Details
V-Jump Previews
VenomVamdemon
Digimon Card Game Booster Set EX-01 Classic Collection is scheduled for release on July 30th.
Next up...
A preview of the Digimon Card Game 1st Anniversary Card Catalog
shows off the cover clean, if small. Omegamon is front and center with various other well known Digimon featured.
The anniversary catalog book contains images of every card in the card game up to July 30th, plus interviews and other material.
It also includes 2 promo cards of Zeromaru for use in the card game. Him as AeroV-dramon and ULForceV-dramon (pairing with a prior Zeromaru card, and Taichi from V-Tamer.)
It's up to pre-order at Amazon Japan
.
It'll be out on July 30th
Then some promo card and event news!
The Digimon Card Game Twitter
has updated with card previews of upcoming Koromon and Greymon promo cards.
These parallel cards of Koromon and Greymon we've already seen.
The English version of the cards
were first seen a few weeks ago. These are identical to those, minus the language differences.
The Japanese versions of the cards will be given out at an event...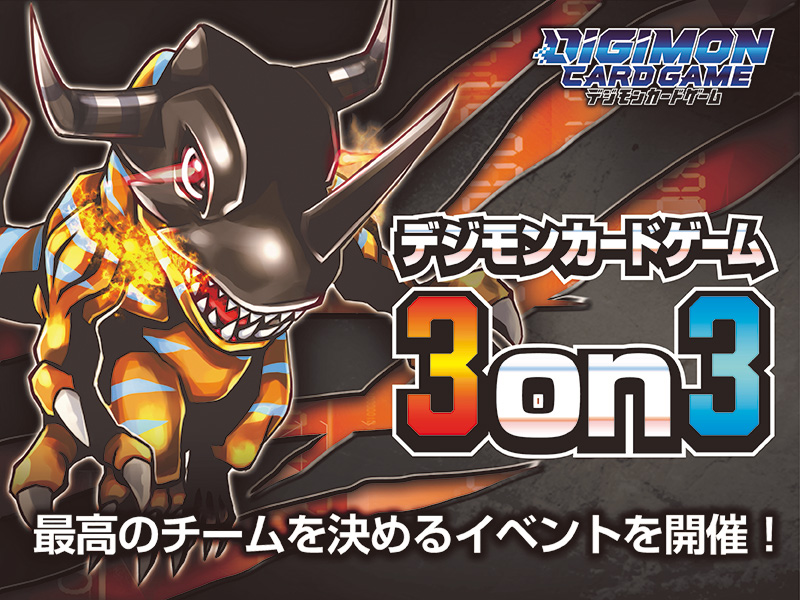 Digimon Card Game 3on3 will be the first larger scale real world even for the card game (most events had been held online, with only smaller store events taking place otherwise.
The event has teams of 3 players trying to rank to the top in a tournament with 100 teams.
All participants get the Koromon card, while top 8 gets the Greymon card.
Applications for the tournament will be held between June 28th and July 12th, with teams being contacted on the 19th if they were chosen to participate.
Further tournament details can be found
here at the card game website
.
A wide stack of previews and other material for the card game before the weekend. The card game book will likely be very popular, especially with Zeromaru cards.
We have
clean card images of Booster Set 6 Double Diamond Cards, the 1st Anniversary Adventure Pack, and more
!
We've also gotten our
first details for Booster EX-01 Classic Collection
!
And images from previous Digimon Card Game releases:
Starter Decks 1, 2, and 3, and first 10 promo cards
Booster Set 1 New Evolution
Booster Set 2 Ultimate Power
V-Tamer Promo Cards
Purple/Black Promo Set
Tamer Battle Pack 1 and Tamer Battle Winner's Card
Booster Set 3 Union Impact
Starter Decks 4, 5, & 6, plus Tamer Battle Pack 2 & winner's Card 2, & 1st 2 scene vote cards
Booster Set 4 Great Legend, Tamer Battle Pack 3, 3rd Scene Vote, Dark Digimon Promo Pack, & Apparel Cards
Booster Set 5 Battle of Omega, plus Tamer Battle Pack 4, 4th Scene Vote, & Vital Bracelet Pack-In Cards
Starter Decks 7 & 8, plus Delay Promos, Tamers Battle Pack 5, 1st Anniversary Promos, & Pulsemon